3 Million Americans Grow Their Own Weed at Home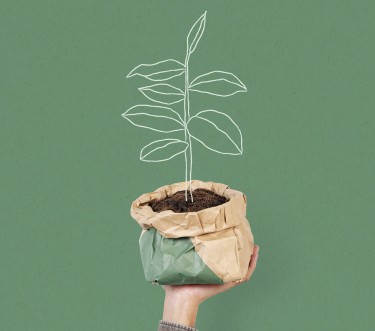 In recent years, the legal cannabis business has experienced an explosion in both private and public growing. But a number of challenges remain in the way of realizing its full potential, including fending off an organized black market, obtaining financial assistance from governmental agencies, navigating a worldwide pandemic, and now waddling through rising economic inflation.
The industry is focused more on the retail and production sectors, whereas there are several untapped areas with little noise and enormous potential.
Gone are the days when Americans associated cannabis with the "Reefer Madness" stigma. Now, the conversations revolve around legalizing cannabis use, sales, and possession. The majority of the adult population is much more comfortable with cannabis use than ever. They are even willing to share details about their consumption habits and source of products. Anecdotal studies show that homegrowing cannabis is a niche with sparse details. This niche could be a crucial piece of the cannabis market puzzle in a few years if explored.
Today, about 3 million residents self-cultivate cannabis at home—over $20 billion is predicted to be spent on homegrow tools and supplies before the decade's end. This growing trend draws much attention from retailers, cultivators, and operators in the system. Everyone wants to know how they can tap into this budding niche. Either by drawing the homegrowing Americans back into the dispensary fold or capitalizing on their self-cultivating efforts.
Growing cannabis at home
As mentioned earlier, 3 million Americans grow their marijuana at home. Many home growers consume cannabis for medical and therapeutic reasons. However, some categorically state that they use cannabis to improve their overall wellness. As to why cannabis homegrows are on the rise, 73.5% say they engage in this new activity for pleasure, while some do it to save cost. 33% of self-growers say they do it because they believe they can produce better cannabis products than those sold at dispensaries. While some do it because it is more convenient and less risky.
In most jurisdictions where cannabis is legal, adults are permitted to grow a certain number of plants indoors; here is where the story largely starts and stops. Home growers haven't been a segment of the market that has been largely regarded as useful over the course of the past few decades of state-level legalization; thus, the broader legal business doesn't heavily promote them or devote a lot of resources to educating them.
Current Stats Show Homegrowing Is Here To Stay
6% of America's cannabis consumer market grow their marijuana at home. This is a significant number of this population, and it's projected to rise higher before 2030.
Based on data published by New Frontier, consumers who prefer to view their cannabis at home spent over $2.5 billion on growing supplies in 2020. John Kagia, New Frontier Data Chief Knowledge officer explained that home growers spend a few dollars on setting up efficient grow systems. They purchase inputs like seeds, seedlings, and fertilizers for each cycle and tools like pots, polythene bags, and pruning shears.
Kagia added that the firm's projections for the next eight years is that the homegrown community will invest almost $30 billion on supplies alone. He stressed that the homegrown market is a lot larger than most people imagine.
According to New Frontier Data, the cannabis homegrow market is diverse. It wasn't so easy to pinpoint a certain demographic that preferred to grow at home. The data showed that home cultivators are not limited to a certain age, or socioeconomic spectrum. Homegrowers can be married, single, rich, poor, average, regular users, inconsistent users, young adults, or senior adults, they are spread proportionally across all legal states.
50%  of home growers are married, with the majority having children. While 25% make at least $100k annually. 25% make $25 – $49k, and 46% earn below $50k.
The co-founder and CEO OF LEAF, Jonathan Yoni Ofir, concurred that the home grow market is big and that gathering this data was tricky. He explained that consumers weren't so eager to share their home grow experiences, despite being given the choice of sharing anonymously.
People are only just becoming willing to discuss their habits. Self-cultivation is more complex than the regular college student closet grown cannabis activities. Toni ofir stressed that it is far from it. Only that the college students used to be the only ones bold enough to talk about it.
More Details
New Frontier data shows that over 11 million pounds of dried cannabis have been produced by home growers in the last seven months alone. By 2030, the homegrow market could be producing at least 15 million pounds of dried flowers annually. Most homegrowers produce only what they can consume.
For context, only a million pounds of cured cannabis has been produced legally in Colorado this year. Meaning there are over 10x as many home growers as you might expect. That's an excellent illustration of the volume of work being produced by these hobbyists, said Kagia. With so much flower, there is an actual demand for education about consumer-driven genetics, fertilizers, ventilation, temperature management, pruning equipment, curing technologies, and storage solutions.
Why is education important?
One thing holding the homegrow market back is the lack of education and experience. Most homegrowers in this sector have less than four years experience growing cannabis plants in their homes. Less than 15% report that they have upto three years experience in this field. Everyone seems to be learning as they practice. Although the homegrow market is here to stay, participants need to have the proper education to produce better yields with the resources they have. The sooner this happens, the faster the acceleration of the community's expansion.
Bottom Line
The cannabis sector has massive deficiencies in markets like growing supplies when it comes to being able to offer marketable goods and services to hobby farmers who can spend anywhere from a few dollars to more than $1,000 per crop.
In reality, slightly less than 58% of home growers claim to spend under $200 on each crop. And more than half of home growers report buying their supplies at neighborhood hardware or garden stores, and more than half say they get their seeds from flowers they've bought. Investors should look into investing in growing supplies.
GROWING WEED AT HOME IS BIG, READ MORE…
New York's Social Equity Fund Limited Partnership Agreement
During a little advertised Cannabis Control Board (CCB) meeting, the CCB announced and approved a Limited Partnership Agreement for New York's Social Equity Fund. As a brief refresher, the Social Equity Fund was mandated by the Marijuana Regulation and Taxation Act (MRTA). On January 5, 2022, Governor Kathy Hochul announced that the fund would be, well, funded with $200 million of investments funds, $50 million of which would be invested by New York State from revenue deposited in the Cannabis Revenue Fund (from tax revenue).
As we detailed in our post on the Social Equity Fund, its purpose and mechanics, the Social Equity Fund will finance the Conditional Adult-Use Retail Dispensaries for which the Office of Cannabis Management (OCM) is currently accepting applications.
As was announced in June 2022, the Social Equity Fund will be managed by Social Equity Impact Ventures. So what is the purpose of the Limited Partnership Agreement? It formalizes the legal relationship between the Dormitory Authority of the State of New York (DASNY), which has been responsible for the government portion of the Social Equity Fund, and Social Equity Impact Ventures GP I, LLC.
A few interesting tidbits from the resolution approving the limited partnership agreement:
The resolution specifically references New York's $50m "investment in a private debt or equity fund," which only highlights New York's target goal of itself committing $50m towards funding CAURD licensees.
Social Equity Impact Ventures GP I, LLC is identified as the general partner, which means that Social Equity Impact Ventures GP I, LLC will have operation control over the Social Equity Fund (presumably subject to numerous checks and balances; and
The resolution specifically addresses that the purpose of the Social Equity Fund is to "fund the capital costs associated with establishing" CAURD licenses.
The approval of a limited partnership agreement is noteworthy only in that it is a clear indication that the OCM intends to move quickly upon the CAURD application window closing on September 26, 2022.
Is The Cannabis Industry Really Dead? 10 Industry Experts Weigh In on the Current State of Affairs in the Marijuana Industry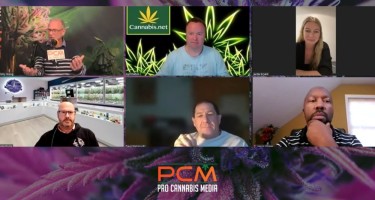 (Click here to watch the full show, now!)
Join Jimmy Young of Pro Cannabis Media as he delves into the name viral series of articles by Curt Dalton of Cannabis.net entitled, "The Marijuana Industry is Dead".  While a comparison to Prince's statement "the internet is dead" back in 2006, the foreboding warning is now ringing true to many in the cannabis industry.  Curt Dalton, former co-host of Weed Talk News, comes back and joins Jimmy and a slew of cannabis industry professionals to discuss the current turmoil in the marijuana industry.
Current financial issues are well known in the cannabis industry from higher inflation and costs, to a oversaturation of supply, to labor issues, to a lack of funding and loan options, but what about the emergence of Delta-8 and Delta-9 THC derived from hemp?  Due to a loophole in the 2018 Farm Act, Delta-8 and Delta-9 THC derived from hemp are Federally legal, and due to the wording of "0.03% THC by weight", the floodgates were open for "hemp that gets your really high" due to liquid forms of Delta-8 and 9.  Because liquids are so much more dense than dry flower and weigh so much more per square inch, a large amount of hemp-derived THC could be packaged into seltzers and sodas, and still be well under the federal legal limits established in the 2018 Farm Act.
While some large-scale cannabis states like California and Colorado have banned Delta-8 in a war known as "D8 vs. D9" within the industry, many feel the health concerns around hemp derived Delta-8 are being overblown in order for states to protect their heavily taxed marijuana industries.  The question remains is, how much are hemp-derived Delta-8 and 9 contributing to the margin compression and slowing sales in the cannabis industry? 
Join cannabis industry heavyweights like Moran Fox, Political Director for NORML, Michal Correia, Director of Government Relations at the NCIA, Scott Moskol, Partner at Burns and Levinson, Jeff Finkle, CEO of the Arcview Group, Chris Walsh, CEO of MJ BIZ, Carl Giannone, Co-Founder Trade Roots, David Rabinovitz, Cannabis Consultant, and Jackie Bryant, managing editor of San Diego Magazine as we discuss the current trouble trends in the cannabis industry and what the future looks like going forward.
Watch the exciting show on the Pro Cannabis Media's YouTube channel below!
What do you think about the cannabis industry now?  Leave a comment!
THE MARIJUANA INDUSTRY IS DEAD, HEMP GETS YOU HIGH NOW, READ THIS…
THE MARIJUANA INDUSTRY IS DEAD, CLICK HERE!
OR..
THE GREATEST LOOPHOLE IN DRUG LAW HISTORY? READ ON!
Cannabis Litigation: Mediation Tips – Canna Law Blog™
Our litigation team regularly attends mediations both before a lawsuit is filed and while a lawsuit is pending. We've covered mediation in the past, but for those who are unfamiliar, mediation is essentially a conference in which parties sit down together, generally with a neutral third party, to see if they can resolve cannabis litigation or a pre-litigation dispute outside of a court.
When reasonable minds prevail, an effective mediator (who is often a seasoned attorney or even a retired judge) can work with the parties to see the strengths and weaknesses of their cases, the cost vs. benefit analysis of filing or continuing a lawsuit, and what settlement options are available. Importantly, a mediator can NOT make the parties settle – it is truly up to the parties to put their best foots forward and participate in their mediation in good faith.
Mediations often take all day (sometimes, even multiple days) and our team has witnessed the gambit of model and no-no behaviors over the years. They are often filed well after cannabis litigation commences. Here are my general tips for how clients should prepare for and conduct themselves at a mediation:
Be prepared. Most mediations begin well ahead of the actual day of – briefs breaking down the facts, legal arguments, and posture of the case are typically required to be submitted (so the mediator is familiar with what's going on) and attorneys often engage in settlement negotiations beforehand as well. It's important for clients to review and have knowledge of these things because they are just as much a participant in the mediation as their attorney. It's also important for clients to make sure they and their attorney are on the same page in terms of what they expect to happen and what their goals are – we unfortunately have all had the situation come up where the client comes in the morning of and decides they want to take a "hard stance" and start by demanding millions of dollars more than what was discussed, or conversely, wanting to insist that they didn't do anything wrong and shouldn't have to pay a dime. The more a client is in tune with their legal team, the more efficient and effective a mediation typically will be.
Tell the truth. This is a general rule in litigation (especially in cannabis litigation), but there is a fine line between "puffing" and lying. Of course, focusing on the strengths of a case is important and necessary – mediations are negotiations, after all! However, lying or stretching the truth too much can be counterproductive and cause the mediator to become skeptical of a client's position. At the end of the day, mediators are humans and their ability to push one side or both sides of a dispute is absolutely affected by how they perceive the case themselves.
Be receptive. It's a guarantee that clients will hear things they don't want to hear at mediations. Why? Because the mediator's goal is to get both sides to a compromise – and they can't do that unless they bring light to bad facts or weak arguments. This is not to say that clients should run away from any fight. Clients should not let themselves be bullied and question what they're hearing, but it's not helpful to anyone for a client to dig in their heels and stop listening to what they're being told just because they don't like that the mediator isn't 100% on their side.
Don't give up too early. As I mentioned earlier, effective mediations often take all day or multiple days, and there can be several impasses during that time. Feelings of "this will never work" or "we will never reach a middle ground" will inevitably come up. It's important to remember that negotiations take time and require mental breaks. Again, this is not to say that everyone who goes to mediation must settle – we've all attended mediations where everyone is putting their best efforts to settle and it just can't happen. It's more to say that mediation is a process (and sometimes, an uncomfortable process), and it's important to remember that lulls and steps backward are pretty normal.
If you are successful in settling your case, get a settlement document signed before everyone leaves. This is so important because everyone involved in a mediation is often fatigued by the time a settlement happens. I've personally had to stay up until 3:00 a.m. to ensure a settlement document was signed before everyone left. But, this is something that cannot be skipped – especially, when the settlement terms are numerous or more complex. Hashing out terms for another day, or leaving questions unanswered, can bring the parties right back to where they started (in a contentious position) and settlements can completely unravel because of it. It's the worst case scenario to settle, leave, and find out the next day that the cannabis litigation will not end because nobody signed an agreement and the other side had a change of heart. Work with the mediator to hash out and write as much of the settlement as possible so the parties can walk away with closure and a sense of true resolution.
For additional posts on mediation, check out: