5 Quick Tips For Finding A Good Dispensary
While each dispensary varies from location to location, you will want to find one that meets specific criteria when choosing to ensure you don't select one that is going to drain all of your hard-earned money. You want to look for the dispensary that gives you the most for your money when buying medical marijuana.
Here are some other things to look for.
Quality
You'll find various strains of marijuana in the marketplace with varying levels of CBD and THC. Both geneticists and marijuana growers are consistently developing brand new strains that are better every day. You want to be certain you are choosing a dispensary that is going to offer you various selections, but one that isn't going to sacrifice on quality to do so. After all, quality over quantity is always the way to go for marijuana.
RELATED: 4 Things You Need To Know Before Visiting A Marijuana Dispensary
Quality cannabis is going to deliver the best experience every time. This is especially true if you are purchasing the strain at a higher price. You want it to smell good and to look good. You'll find that different cannabis strains will need to be packaged differently to ensure you can see what you're buying. If you want to know more, look here to find the best online dispensary Canada.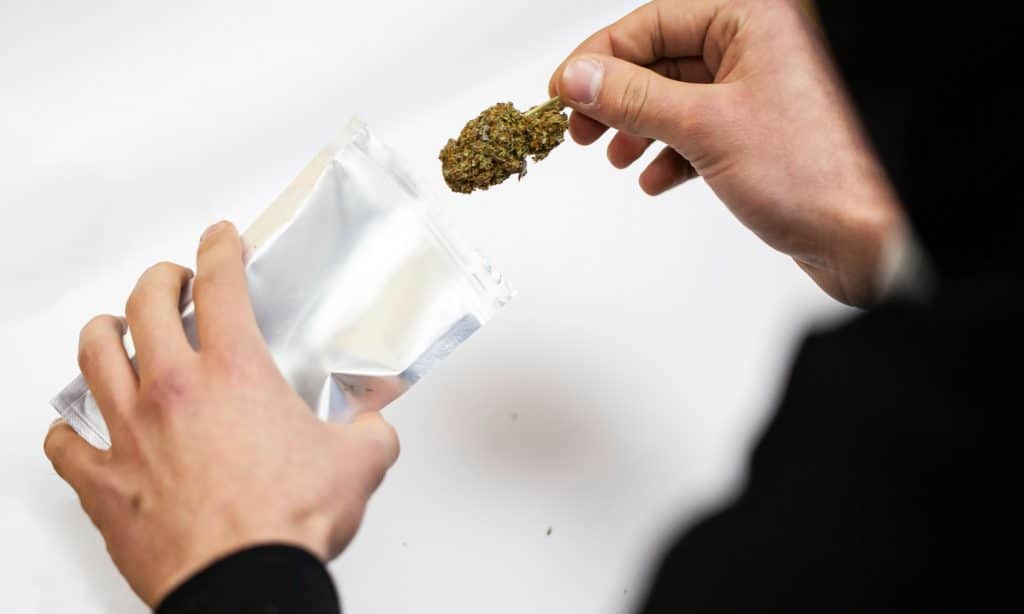 Location
You won't want to spend time traveling multiple hours if you don't necessarily need to. This is especially true for those who are using cannabis for its pain relief benefits. It can be very difficult to travel long distances for many people. Because of this, you want to find one that is nearby. However, you don't want to choose one solely based on location alone. You can always check out Google Maps and use it to identify some of the different dispensaries nearby. You'll find some even offer delivery services. This could be a good option for those with medical conditions that make it difficult to leave their homes.
Budtender
RELATED: Let Your Friendly Neighborhood Budtender Help You
You'll find a lot of people end up frequenting marijuana dispensaries without having a clear idea of what they are doing and what they should be looking for. You want to find a dispensary that employs knowledgeable and friendly staff that are willing to advise you and answer your questions. They should have detailed knowledge of the products they are selling and what the key differences are between all of their products.
You want the budtender to be friendly to customers and you want to find someone that is going to be patient in helping you identify the right strain for yourself. Budtenders that don't know a lot about cannabis are more likely to try to sell you cannabis you don't need. For a dispensary to gain loyal clients, they'll need to be able to provide education to their staff about their products.
Feedback
You want to look at the different dispensaries nearby to ensure you can find one that has a lot of positive feedback. While it's common for dispensaries to have people with negative experiences, you don't want to choose one that makes it a frequent occurrence. You want to look for one that has a lot of positive reviews. That way, you can narrow down your options to try to choose a dispensary that is likely to offer you a good experience yourself.
Forms of Cannabis Available
You'll find that people have different ways they like to consume marijuana. Not everyone is going to want to smoke it. You'll want to find a dispensary that provides different consumption methods including infused cannabis, edibles, and even CBD oils. That will help them remain as relevant as possible and it will give you more of a selection to choose from if you have a preference.
This article originally appeared on Cannabis.net and has been reposted with permission.
How Much Do Weed Jobs Pay Right Now?
This article originally appeared on Cannabis.net and has been reposted with permission.
With the cannabis industry booming and expanding, there are several roles to fill in various companies to ensure the smooth running of the business. For many who are looking to join a company and fill certain roles, the first question in mind is the salary expectations of the roles within a cannabis firm.
So, here's our review of the employee structure in a cannabis retail form and how compensations should be rolled out.
Budtenders
Applicable titles: Retail associate, patient care advocate, dispensary associate, brand ambassador, retail specialist, dispensary agent.
Functions: Budtenders are one of the top contributors to the growth of the cannabis business. They assist individuals to identify the best ways to use marijuana. While Budtendering is not a simple job, it can be quite rewarding and fulfilling. Budtenders usually have the skill and experience around customer service and interacting with customers. Budtenders get to answer a lot of questions and must also be willing and ready to learn to add to/her wealth of experience.
Salary: Budtenders usually earn a few dollars just above the minimum wage. This is especially true if the firm is located in a local area. The hourly wage is between the local minimum wage plus $3 to $8.
Assistant Manager
Applicable titles: Retail supervisor, assistant store manager, assistant general manager, and assistant dispensary manager.
Functions: After the budtender comes to the assistant manager who is usually employed from within the firm. A person who fills this role often starts as a budtender who has proven his/her worthwhile showing strong leadership qualities. Responsibilities include:

Training new employees
Implementing processes and SOPs
Handling customer complaints
Keeping track of inventory
Overseeing employee relations
Communicating with customers when in need

Salary: Between $22-$30 per hour or $50,000-$60,000 annually.
The premium for assistant managers: If salaried, bonuses are often included in the contract. At an hourly rate, the assistant manager is not rewarded with bonuses or benefits.
RELATED: 9 Hot Cannabis Jobs In 2022
General Manager
Applicable titles: Store manager, retail general manager, or 'pharmacists'
Function : The general manager is in charge of operating the store, ensuring all targets are met. They are influential in the implementation of the firm's operating procedures and policies to effectively achieve set goals. Looking at open cannabis industry jobs

, the general manager is charged with various goals which include:
Establish a top-performing dispensary with increased sales and customers
Work with a small footprint to make the best use of a small space
Attend to either recreation or medical customer base
Attend to more white-collar or blue-collar customer base
Be asked to communicate with the average number of customers each day
Attend to every number of tickets each day
Monitor the firm's improvement against past achievements
Be able to retain staff

Salary: Between $55,000-$100,000. The range of salary for a general manager varies greatly depending on the storage volume and the size of the firm.
Rewards for General Manager: 10% target bonus: the position of the general manager is highly poached, making it have a rate of turnover Cannabis firms are now beginning to offer rewards at this position to hold onto an efficient general manager. Eligibility for the bonus depends on if the general manager reaches the target yearly or quarterly.
RELATED: Top 10 Jobs In The Cannabis Industry Right Now
Regional Manager
Applicable titles: Retail district manager, district manager, or retail area manager.
Functions: The regional manager is a retail leader that manages and controls around 5 stores. They are charged with people management and staff retention including training, mentoring, and supervising general managers.Regional managers in the cannabis industry motivate and lead their region to reach set goals and targets for that region. Cannabis firms need a program work with solid experience in leadership roles and previous experience in cannabis retail sales. For a lot of new cannabis companies experience is highly valued.However, several cannabis firms are still open to individuals without previous cannabis experience. Although such individuals who have been employed have experience from working in stores such as Ulta Beauty, Starbucks, or Victoria's Secret. This is because individuals from mainstream industries usually have vast business insight and are good with numbers. In several cases, a regional manager is hired from within the firm even when lacking previous multi-store experience.
Basic salary: Between  $110,000-$150,000
Rewards for regional managers: 20% target bonus which could be earned yearly or quarterly. In some cases, regional managers earn equities as bonuses
RELATED: Nearly 1 In 10 New Jobs In This State Came From The Cannabis Industry
Vice President of Retail
Applicable titles: Senior vice president (SVP) of retail, Vice president (VP) of retail, national head of retail, SVP or VP or SVP of retail operations.
Functions: The vice president of retail set up the entire strategy and plan for regional stores. The position is usually in charge of more than 100 stores for an operator overseeing various states. Or it could be in charge of more than 10 stores for a state. They design promotional strategies and carry out retail marketing, e-commerce, merchandising, and store-based SOPs.Individuals with adequate experience in innovating an unregulated operation to apply to the present, regulated cannabis sector suits well for the position. The individuals should be great at turning around poor-performing stores. Such individuals must also have experience with rapidly growing firms or CPG (Consumer Packaged Goods).The Vice President of retail must be very comfortable with holding board meetings and communicating with executives. They must be skilled at designing presentations and highlighting numbers, goals, and forecasts, to effectively communicate the company's information.
Basic salary: Between $180,000-$250,000. Top-performing VPs of retail at leading companies in the industry make about $350,000.
Bonuses: 30% target bonus
Conclusion
As you can see, being an employee in the cannabis industry is definitely not a bad idea. You could monetize your love for cannabis by applying to one of these roles. You get to do what you love and get paid for it. Besides, the cannabis industry is still relatively young so many opportunities abound being an employee in the industry.
This article originally appeared on Cannabis.net and has been reposted with permission.
Should You Still Consult With Your Doctor After You Get A Medical Marijuana Card?
This article originally appeared on Cannabis.net and has been reposted with permission.
Even if recreational cannabis is legal in your state, there are certain benefits to getting a medical marijuana card for those who are using it to treat a certain condition or ailment.
Depending on the state, the benefits of an MMJ card vary but they can include cheaper prices, being able to buy more cannabis at a time, legitimately being able to purchase cannabis products of higher potency, growing your own cannabis legally, and much more. Additionally, the rules surrounding getting your own medical marijuana card will also vary depending on state laws which is why it's critical to research the procedures involved with getting one.
RELATED: Which States Have Medical Marijuana In 2022?
In essence, medical marijuana cards are state-issued identifications that enable patients to buy cannabis products from licensed dispensaries specifically for treating certain ailments or health problems. Patients need a recommendation from certified physicians that they are diagnosed with a condition that the state is qualified for patients to access MMJ for.
Having said that, many patients wonder if they still need to consult with their doctors regularly after obtaining an MMJ card especially if you have a minor condition. For example, you have applied for an MMJ card through your physician's recommendation that you have glaucoma; the cannabis works well for you and you don't feel like you need to go back for checkups. In the same light, you may also be taking cannabis for treating your anxiety, but when it works, you may feel like there's no need to divulge this information to your doctor the next time you see one for another reason, or follow through with your physician with regards to how you're doing.
However, it's critical that patients still visit their doctor regularly even after they have gotten their MMJ card. Here are some reasons why:
Transparency: In certain states, legally speaking, doctors can't prescribe the use of cannabis. Whether this is true or not where you live, your provider needs to be informed that you are using cannabis as treatment for your condition. Medical providers should always be informed and comfortable so that they can ensure there are no critical interactions between other medications that you may need now or later on.
The same is true for recreational users, which is why full disclosure of cannabis use is always important for doctors.
Some cannabis products may not be right for you: So you've already gotten a medical marijuana card for anxiety, now it's time to find medicine that works for you. It is well known through anecdotal evidence as well as studies that high-THC cannabis products may not be suitable for individuals with panic attacks and anxiety, so CBD products are better instead. You can get this information from a knowledgeable budtender in a licensed dispensary in your area, but if you have severe anxiety and panic attacks, this condition is something you're going to want to monitor regularly with the help of a physician.
RELATED: Grading Every State's Medical Marijuana Program — How Well Did Your State Do?
Budtenders are skilled, but they are not doctors, not by a long stretch. In many cases you may want to monitor your progress under the supervision of a doctor.
Combining medical marijuana with conventional therapy: There are many cases wherein ailments can be treated more effectively when conventional therapy and medical marijuana are used in conjunction. Those who know best will always be the medical professionals; this is critical in the case of potentially serious or terminal illnesses such as cancer where many patients have been successfully treated using chemotherapy together with medical cannabis but under medical supervision.
Working around the many types of cannabis products as well as the right dosage: There are so many different types of cannabis products out there in various forms and dosages. One may certainly work better for you than others, and your doctor can help you identify when it's time to shift your treatment plan to another.
For example, if you suffer from chronic body pains and have been vaping cannabis for it, you may find that the effects don't last for a very long time. If you consult with your doctor, they may be able to recommend cannabis edibles instead, or a stronger concentrate that you can take before bed to help you get some shut-eye.
What If You Get Objections From Your Doctor?
If you are only looking for a doctor to consult with after you have gotten your MMJ card, or have to switch doctors for any reason, be prepared to experience objections from doctors.
Not all doctors out there are supportive of cannabis use, nor are they knowledgeable about it. Some may be supportive initially but not know enough about it to discuss further, and they may recommend you to another colleague of theirs who does. While it's wise not to assume that your doctor is well-versed in cannabis as medicine, you can find out by asking them if they have attended any recent education programs focusing on cannabis. If they answer no, then you can move on to another doctor.
Keep in mind that today's doctors were not taught about how cannabis works in the human body. Even if they have attended programs or workshops, it will take time for them to get up to speed regarding dosing, strains, and products that their patients need. This is also why it's important for you to do your own research as a patient.
Conclusion
Regular consultation with your doctor, even if you have your MMJ card, is essential for supervision and monitoring. When it comes to minor conditions that you can easily treat with cannabis, it's fine to consult with a budtender. If you aren't sure or the condition has a chance of worsening, be sure to consult with your physician regularly.
This article originally appeared on Cannabis.net and has been reposted with permission.
Illicit Vs. Legal: What Are The Real Benefits Of Buying Weed From A Licensed Dispensary?
Many of us have had a close relationship with our cannabis dealers especially before weed was legalized. Dealers are often the first point of contact in buying pot from someone that you have known for a while. Even better, if you've had a long relationship with them, then they are probably giving you good prices for decent weed — even if you already have several dispensaries in your area and access to online cannabis deliveries.
In many cases, dispensary cannabis is slightly or much more expensive, depending on the variety. So why should you buy weed from one?
Quality control: A licensed cannabis dispensary gives consumers peace of mind knowing that you can buy not just flower, but a whole range of cannabis products that have met certain safety and quality standards.
Many dispensary products are required to undergo lab testing, and even indicate potency as well as other helpful information such as cannabinoids and terpene content in its label. This way, you don't have to second-guess how much THC or CBD is in your pot, which is crucial especially for medical patients who need cannabis to treat symptoms of a variety of illnesses.
Cannabis dealers don't typically grow their own pot – they are merely middlemen who profit from the sale. That means that they don't provide their clients or patients with important information or guarantees regarding safety and potency. Meanwhile, licensed dispensaries have to adhere to state regulations so they can give you quality assurances. They have to comply to state standards to continue running their business and make a profit honestly.
Product variety: The cannabis industry is now more sophisticated than ever. What this means for consumers is that the breadth of choices is so overwhelming. You can now choose from dozens of strains, cultivars, and consumption methods, many of which can even be customized to meet your needs.
RELATED: Is There Really Any Difference Between Cannabis Grown Indoors Vs. Outdoors?
Established dispensaries even have warehouses where they always keep stock of good products. You can find an assortment of marijuana ranging from affordable to top-shelf depending on your budget and needs. Being able to shop at a dispensary, online or in-person, also enables you to compare products and make an informed decision based on your own preferences and research.
Discounts and loyalty programs: Just because you're buying from a licensed, reputable dispensary doesn't automatically mean you'll always have to spend much more money.
You can still enjoy discounts and save money while enjoying all the other benefits of a cannabis dispensary especially if you partake in their loyalty and membership programs. These enable you to take advantage of a variety of money-saving offers such as rewards, dollar deals, free merchandise, daily specials sent straight to your inbox or phone, cash backs, and so much more.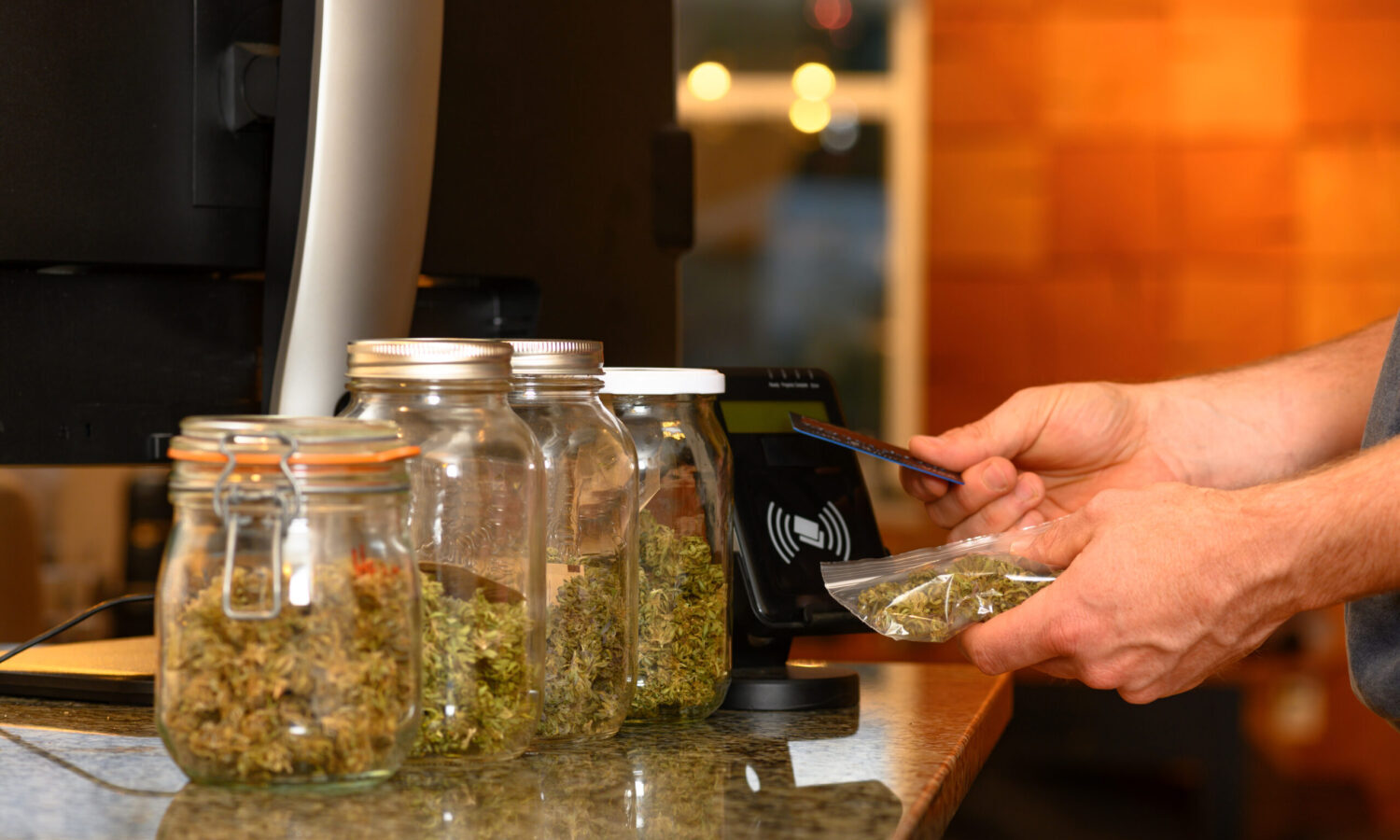 These loyalty programs are carefully designed by dispensaries to grow their customer base,  and there is always something in it for you.
Personalized recommendations: Unlike dealers, budtenders and dispensary staff have to undergo training in order to succeed at their job. This means that they are educated, and in some cases even certified by organizations to sell cannabis professionally.
Dispensary staff are great sources of information when it comes to cannabis. They are up to date with the latest products, strains, and methods of consumption so they are even better people to build relationships with as opposed to your dealer. They are familiar with questions on THC content, first-time dosing guidelines, and many other common issues that they are equipped to answer and you can be sure that their recommendations are safe.
RELATED: 5 Quick Tips For Finding A Good Dispensary
The more you develop relationships with your budtender, the more they will be familiar with your personal preferences and unique needs. With time, they can make excellent recommendations and give you the assistance that you truly need. You will be able to enjoy getting references based on your budget, specific health goals, and lifestyle.
Safety and reduction of health risks: If you buy from a dealer or someone that you don't know very well, there's no real way of telling if the pot you're about to smoke was synthetically produced.
The rise of synthetic cannabis is extremely dangerous and has caused hospitalizations as well as death. Dealers are only after a profit. As mentioned earlier, cannabis sold at licensed dispensaries should be tested somewhat, to ensure that you are consuming cannabis that is safe and free of nasty stuff like mold and toxins — all of which pose serious health risks.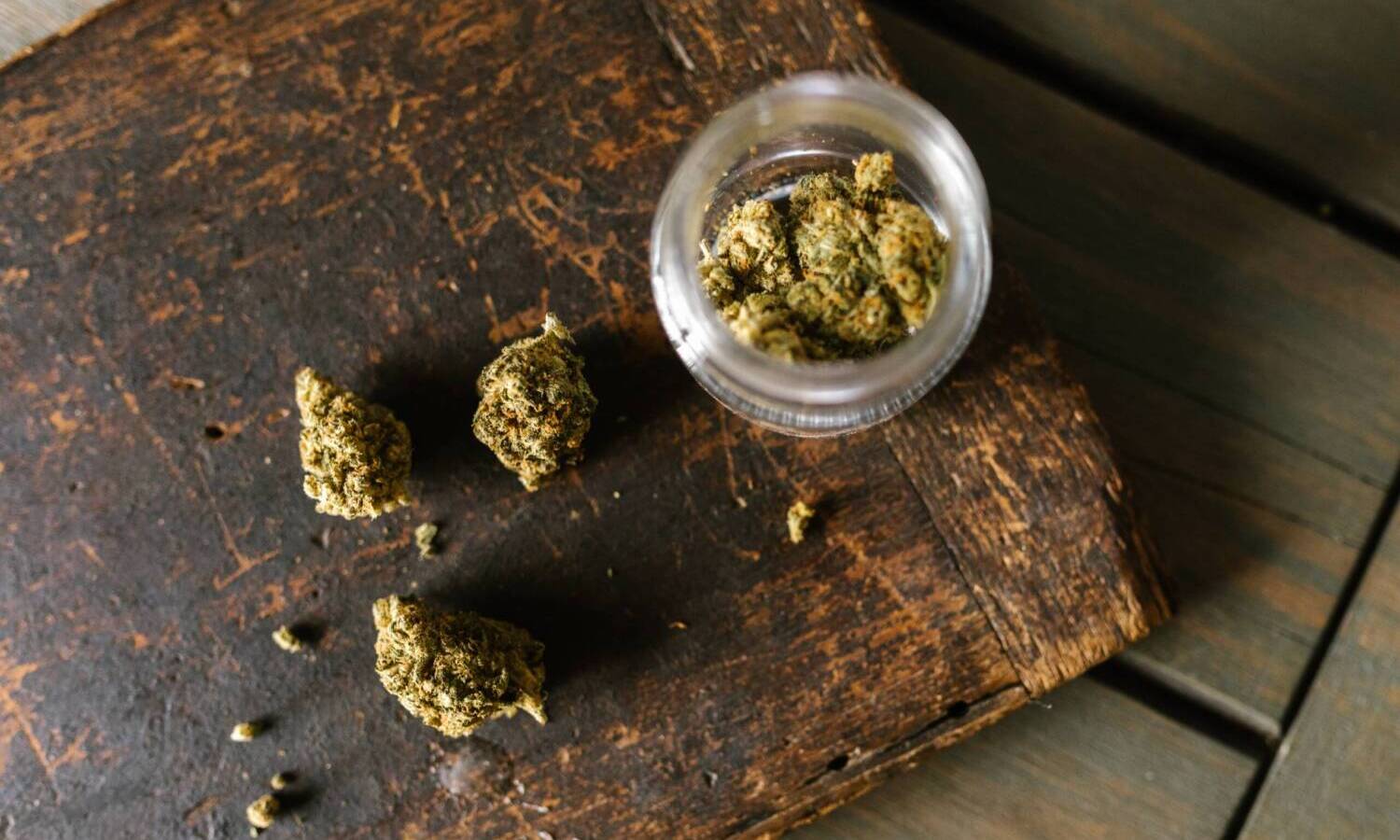 You won't be supporting criminals: Buying cannabis from the black market means that your dollar goes to supporting violent crime, while buying from a dispensary supports local businesses and the economy while helping the health care system improve.
Also, keep in mind that illegal cannabis growers don't care for the environment and the quality of product that they are producing. They use tons of herbicides and pesticides that are so dangerous to consume because they just don't care.
RELATED: 4 Things You Need To Know Before Visiting A Marijuana Dispensary
Having said these, there are things to keep in mind before you go to a dispensary especially if it's your first time.
For one, budtenders will want to know the effects you're after. Do you want a strain that will energize or sedate you? Are you after medicinal relief for a specific ailment? Knowing what you are after will enable them to tailor a recommendation based on your needs. Never be afraid to ask questions because it's always so much better to know that you are leaving a dispensary with a purchase you made because you were educated and informed.
This article originally appeared on Cannabis.net and has been reposted with permission.