5 Top Cannabis News Stories of 2018 – Cannabis Hemp Blog
With 2018 nearing its end, the Investing News Network (INN) is looking back on what stories caught the eyes of investors in the cannabis public space.
Companies and players in the cannabis market participated a variety of developments that had a direct impact on the public stock market and the pockets of investors.
With that in mind. here INN brings investors a closer look into the top stories that caught the attention of our readers throughout 2018.
For full recap of what 2018 looked like for the entire cannabis market, investors can read our 2018 cannabis trends of the year. Investors looking to see which stories caught the attention of the market last year can see our top five stories from 2017.
In July, major Canadian bank Toronto-Dominion (TD) Bank (TSX:TD) reversed course, at the time, on a negative sentiment on the marijuana market by adding 13 pot stocks to its list of approved companies to be recommended by financial advisors.
The complete list included only Toronto Stock Exchange (TSX) or TSX Venture Exchange (TSXV) stocks as it is policy for the bank and skipped Aurora Cannabis (NYSE:ACB,TSX:ACB) and Aphria (NYSE:APHA,TSX:APHA) due to the existing assets both companies still held related to the US cannabis market.
After a year full of speculation and projections, reality bit on the cannabis market in February when a massive market correction slashed prices for the overall public sector.
A January research note to investors from Canaccord Genuity had warned the fundamentals of these companies did not back up "the rapid share price increases that we have witnessed."
As part of INN's 2018 Trends look-back Brayden Sutton, CEO of 1933 Industries (CSE:TGIF) said the February correction was "overdue" in order to "keep valuations in check and avoid going further into bubble territory."
As the Canadian cannabis market continues to mature, a variety of "firsts" took place. This includes the first time Health Canada, the regulatory agency for the industry in charge of licensing, announced it intends to revoke the federal license of licensed producer (LP) Agrima Botanicals, a subsidiary of Ascent Industries (CSE:ASNT).
"We haven't seen this unprecedented move by Health Canada before,"Deepak Anand, vice president of business development and government relations with regulatory firm Cannabis Compliance, told INN in an email.
Ascent informed investors it will attempt to defend its license and "exercise its right to be heard under the Cannabis Act and Cannabis Regulations in order to maintain its licences."
The executive team of Newstrike Resources (TSXV:HIP) — and in particular CEO Jay Wilgar — found themselves in a tricky situation following a proposed acquisition deal with at the time public LP CanniMed Therapeutics.
The deal seemed to make sense for both parties until Aurora Cannabis stepped in looking for an outright acquisition of CanniMed instead. After a formal offer was denied, Aurora pursued an aggressive takeover manoeuvre, which led to a deal finalized in April.
In the interview, Wilgar told INN about the turmoil from seeing the deal between the two LPs evolve and whether or not Newstrike was ever on the table for the full acquisition.
Speculation was a dominant point throughout the year and one of its biggest results was the share price increase for LP Tilray (NASDAQ:TLRY).
After it was reported alcohol producer Diageo (NYSE:DEO), was seeking a cannabis company to partner with, rumors spread as to which was in the running for a deal.
Doug Waterson, CFO and Portfolio Manager with Faircourt Asset Management and Manager of the Ninepoint UIT Alternative Health Fund, told INN he viewed a "significant portion" of the rush Tilray enjoyed was due to the speculation.
"[Tilray is] a quality name in the space and it would make a good partner for someone looking to enter [like a] beverage company," Waterson said.
So far Diageo has not confirmed any deals with any cannabis companies.
Don't forget to follow us @INN_Cannabis for real-time news updates!
Securities Disclosure: I, Bryan Mc Govern, hold no direct investment interest in any company mentioned in this article.
Editorial Disclosure: Ascent Industries is a client of the Investing News Network. This article is not paid-for content.
The post 5 Top Cannabis News Stories of 2018 appeared first on Investing News Network.
CannTrust Upgrades Production Expectations Per Year in Q1 Report – Cannabis Hemp Blog
On Tuesday (May 15) CannTrust Holdings (TSX:TRST) unveiled its financial results for the first quarter of 2018, its first since joining the Toronto Stock Exchange (TSX) in March.
The company reported revenue of over C$7.8 million for the three month period that ended on March 31. In its revenue breakdown, CannTrust indicated dried cannabis managed to create over C$3 million, while extracts brought C$4,477,526.
CannTrust explained due to using the grow rooms from its Langstaff facility to harvest the mother plants for its brand new Niagara Greenhouse space, the company was required to purchase product from other cannabis producers in order to meet the demand for its products.
"Multiple harvests have now been completed at the Niagara Greenhouse Facility and these temporary third-party product purchases have now been replaced with home grown product," the company said.
The reach of CannTrust's products has increased since the active patient base for the company grew to over 40,000. During the quarter, the company sold 982,269 grams of cannabis.
According to the report, CannTrust has increased the expectations for the Niagara facility production capacity from 40,000 to 50,000 kilograms annually.
Optimistic outlook thanks to future production from Niagara facility
In a research note issued on Tuesday, Echelon Wealth Partners analyst Russell Stanley maintained his "Speculative Buy" rating on the company and set their one-year price target at C$18.50.
Despite falling short of his estimates, the company incurred one-time costs that, if taken away, would make its earnings before interest, tax, depreciation and amortization (EBITDA) on par with what Stanley had predicted.
"Given our view that dried cannabis will become increasingly commoditized, investors should favor companies that can develop and commercialize higher value products and/or deliver ultra-low production costs," Stanley wrote.
The analyst wrote he expects the Niagara facility to provide a "meaningful contribution" to the company during the next quarter. This facility is also expected to have a phase two expansion, which Stanley wrote remains on track for mid-2018 completion.
During Tuesday's trading hours, shares of TRST decreased 3.40 percent to reach C$9.66 per share. According to data from Yahoo! Finance, since joining the TSX, CannTrust's share price has increased 7.22 percent in value, indicating a C$0.65 gain for investors.
On the research analysts data site aggregator TipRanks, CannTrust currently has a "Moderate Buy" rating thanks to the opinion from two analysts. The one-year price target for TRST is C$17.25.
As part of the Investing News Network (INN) cannabis outlook for Q12018, a portfolio manager with Redwood Asset Management Greg Taylor said he was surprised the move from CannTrust to dump its US assets and move its stock to the TSX didn't have a larger impact.
"Once this move was made, the TRST was uplisted to the TSX which I thought would be a major positive and the stock would see a re-rating higher," Taylor told INN. "But it didn't seem to be noticed by the market."
Investor takeaway
Despite providing a moderately successful quarter, the nature of the cannabis industry has sparked conversations of acquisitions with most enterprises.
Fueled by the announcement from Aurora Cannabis (TSX:ACB) buying MedReleaf (TSX:LEAF) for C$3.2 billion, Midas Letter wrote on CannTrust:
More than the singularity of today's gains, with MedReleaf officially taken out, CannTrust becomes the clear #1 prime asset in the lucrative medicinal market. With Aurora Cannabis establishing outright dominance, the odds of another suitor making an offer increase—and this should put a floor under the share price. The stock hasn't been rising on a multi-day basis without reason.
Don't forget to follow us @INN_Cannabis for real-time news updates!
Securities Disclosure: I, Bryan Mc Govern, hold no direct investment interest in any company mentioned in this article.
The post CannTrust Upgrades Production Expectations Per Year in Q1 Report appeared first on Investing News Network.
Verde Agritech Surges After Publishing 2022 Guidance – Cannabis Hemp Blog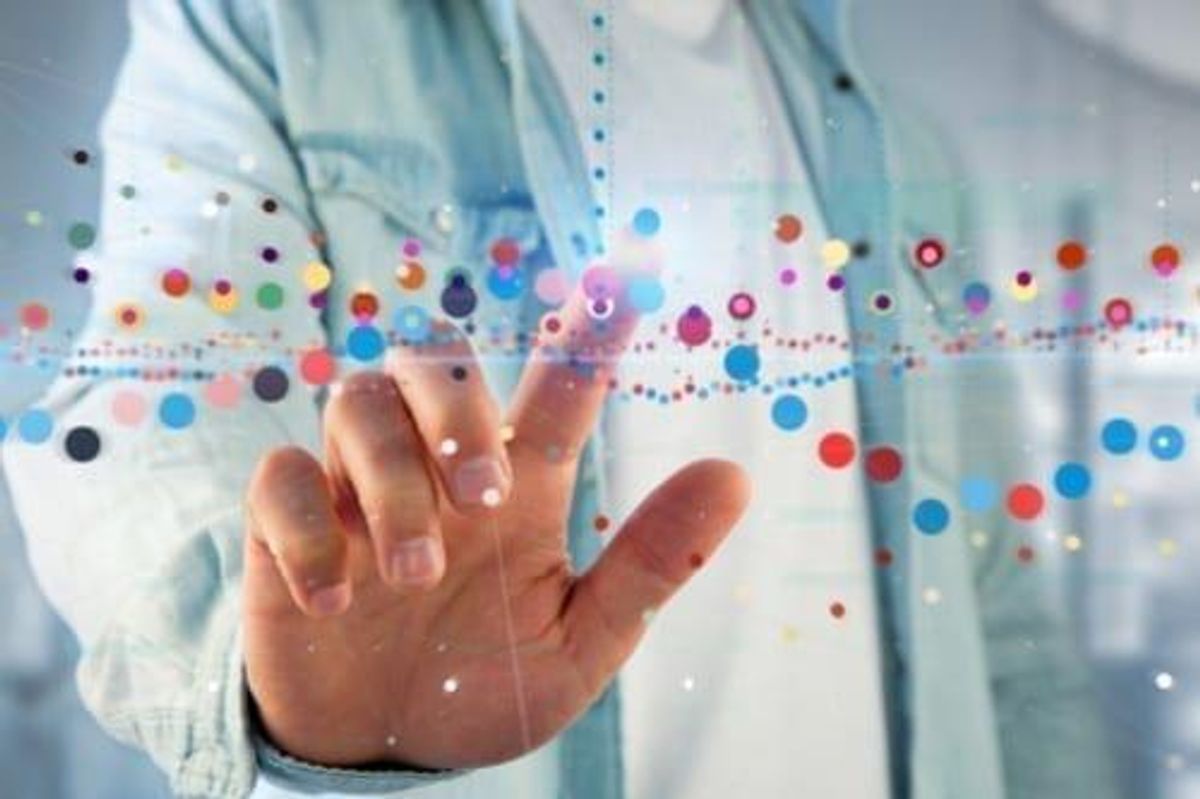 The S&P/TSX Composite Index (INDEXTSI:OSPTX) was trading at 21,207.64 in the early morning of last Friday (January 14). It closed the five day period slightly higher at 21,360.54.

After touching a seven week high earlier in the week, the index opened lower on the last day of trading as the materials sector declined. Looking over to commodities, gold and silver edged up on Friday as the US dollar retreated while investors awaited American economic data.
Last week's five TSX-listed mining stocks that saw the biggest gains are as follows:
---
Here's a look at those companies and the factors that moved their share prices last week.
1. Verde Agritech
Verde AgriTech is developing its Cerrado Verde project located in Brazil. The project is the source of a potassium-rich deposit from which the company intends to produce solutions for crop nutrition, crop protection, soil improvement and increased sustainability.
Last Monday (January 10), the company announced its 2022 production guidance of 700,000 tonnes, along with its two year outlook. Shares of Verde Agritech increased 32.63 percent last week to trade at C$3.78.
2. Avalon Advanced Materials
Avalon Advanced Materials has four advanced-stage projects, providing investors with exposure to lithium, tin and indium, as well as rare earth elements, tantalum, cesium and zirconium. Avalon is currently focusing on developing its Separation Rapids lithium project near Kenora, Ontario, while looking at several new project opportunities, including reactivating its Lilypad cesium-tantalum project in Northwestern Ontario.
Last week, the company did not release any news, but shares increased 31.82 percent to end at C$0.14.
3. Star Diamond
Star Diamond is engaged in the acquisition, exploration and development of mineral properties. The company's most significant asset is its interest in the Fort à la Corne property in Central Saskatchewan.
Star Diamond's share price has been increasing since its resolution with partner Rio Tinto (ASX:RIO,NYSE:RIO,LSE:RIO) in December. Over the five day period, shares rose 30.3 percent to end at C$0.43.
4. NextSource Materials
Toronto-based NextSource Materials is a mine development company in the final development stage at its 100 percent owned Molo graphite project in Southern Madagascar.
Molo is a fully permitted, feasibility-stage project and is the only project with SuperFlake graphite. Construction of Phase 1 of the project is underway, and commissioning is expected in mid-2022.
Last Thursday (January 13), the company announced the completion of factory acceptance testing and final verification of equipment design specifications and end-to-end functions of the processing plant for Phase 1 at Molo. Shares of NextSource increased 28.16 percent to trade at C$4.46 by the end of last week.
5. Golden Minerals
Golden Minerals is a gold and silver producer based in Golden, Colorado. The company is primarily focused on producing gold and silver from its Rodeo mine and advancing its Velardeña properties in Mexico and, through partner-funded exploration, its El Quevar silver property in Argentina. It is also looking to acquire and advance selected mining properties in Mexico, Nevada and Argentina.
Last Wednesday (January 12), the company reported 2021 production of 14,449 ounces of gold, exceeding guidance. Golden Minerals saw its share price increase 22.35 percent last week to hit C$0.52.
Data for 5 Top Weekly TSX Stocks articles is retrieved each Friday at 11:00 a.m. EST using TradingView's stock screener. Only companies with market capitalizations greater than C$50 million prior to the week's gains are included. Companies within the non-energy minerals and energy minerals are considered.
Don't forget to follow us @INN_Resource for real-time updates!
Securities Disclosure: I, Priscila Barrera, hold no direct investment interest in any company mentioned in this article.
Editorial Disclosure: NextSource Materials is a client of the Investing News Network. This article is not paid-for content.
Matica Announces Delayed Filing of Annual Disclosure Documents Pursuant to OSC Blanket Instrument 51-502 – Cannabis Hemp Blog
Matica Enterprises Inc. (CSE:MMJ) (Frankfurt:39F) (OTCQB:MMJFF) ("Matica" or the "Company") today announced that it will be delaying the filing and delivery of certain of its continuous disclosure documents, in accordance with Ontario Instrument 51-502 Temporary Exemption from Certain Corporate Finance Requirements of the Ontario Securities Commission (the "Blanket Exemption Order") which was adopted for the purpose of providing certain filing and other relief to issuers in light of the challenges posted by the COVID-19 pandemic.
The Company is relying on the Blanket Exemption Order in delaying (i) the filing of its annual consolidated financial statements and related management discussion and analysis for the year ended December 31, 2019 (collectively, the "Required Annual Filings"), (ii) compliance with the delivery requirements of applicable securities laws relating to the Required Annual Filings, and (iii) the filing of the business acquisition report with regard to the closing of the Company's acquisition of a 70% equity interest in RoyalMax Biotechnology Canada Inc.
The officers and directors of the Company and certain other persons will remain subject to a trading black-out pursuant to which such persons are prohibited from trading in any securities of the Company until the end of the second full trading day following the day on which the Required Annual Filings are filed on SEDAR and a corresponding news release is issued by the Company.
The Company currently intends to make the Required Annual Filings and to file the business acquisition report by May 31, 2020.
About Matica
Matica is a multi-faceted, innovative company in the Quebec cannabis space. Its subsidiary, RoyalMax Biotechnology Canada Inc. is a Dorval, Quebec based Health Canada Licence Holder. RoyalMax has been granted a standard cultivation licence, standard processing and medical sales licences by Health Canada.
For more information on Matica Enterprises please visit the website at: www.maticaenterprises.com.
On behalf of the Board of Directors
MATICA ENTERPRISES INC.
Boris Ziger
Boris Ziger, CEO & Chairman
The Company's public filings are available for review at www.sedar.com and www.thecse.com.
For further information, please contact Boris Ziger, at:
Telephone: 416-304-9935
E-mail: info@maticaenterprises.com
Website: www.maticaenterprises.com, www.maticammj.com
Disclaimer for Forward-Looking Information
Certain information in this press release may constitute forward-looking information. This information is based on current expectations that are subject to significant risks and uncertainties that are difficult to predict. Actual results might differ materially from results suggested in any forward-looking statements. The Corporation assumes no obligation to update the forward-looking statements, or to update the reasons why actual results could differ from those reflected in the forward looking-statements unless and until required by securities laws applicable to the Corporation. Additional information identifying risks and uncertainties is contained in the Corporation's filings with the Canadian securities regulators, which filings are available at www.sedar.com.
This news release contains statements about the Company's information that may be made available on the S&P Capital IQ Corporation Records Listing Program and the business of Matica that are forward-looking in nature and as a result, are subject to certain risks and uncertainties. Although the Company believes that the expectations reflected in these forward-looking statements are reasonable, undue reliance should not be placed on them as actual results may differ materially from the forward-looking statements. The forward-looking statements contained in this news release are made as of the date hereof, and the Company undertakes no obligation to update publicly or revise any forward-looking statements or information, except as required by law.
Neither the Canadian Securities Exchange nor its Market Regulator (as that term is defined in the policies of the Canadian Securities Exchange) accepts responsibility for the adequacy or accuracy of this release. We seek Safe Harbor.
Click here to connect with Matica Enterprises Inc. (CSE:MMJ, FWB:39N, OTCQB:MMJFF) for an Investor Presentation.
The post Matica Announces Delayed Filing of Annual Disclosure Documents Pursuant to OSC Blanket Instrument 51-502 appeared first on Investing News Network.