Cannabis-Based Drug Approved For Cancer Treatment In Peru
By Javier Hasse
Cannabis-based drug Sativyl has been approved as a treatment for cancer-related pain in Peru.
Sativyl, produced by Verdemed, was created to be as similar as possible to Sativex, produced by Jazz Pharmaceuticals PLC's GW Pharmaceuticals and is recommended for the relief of cancer symptoms and spasticity in patients with multiple sclerosis.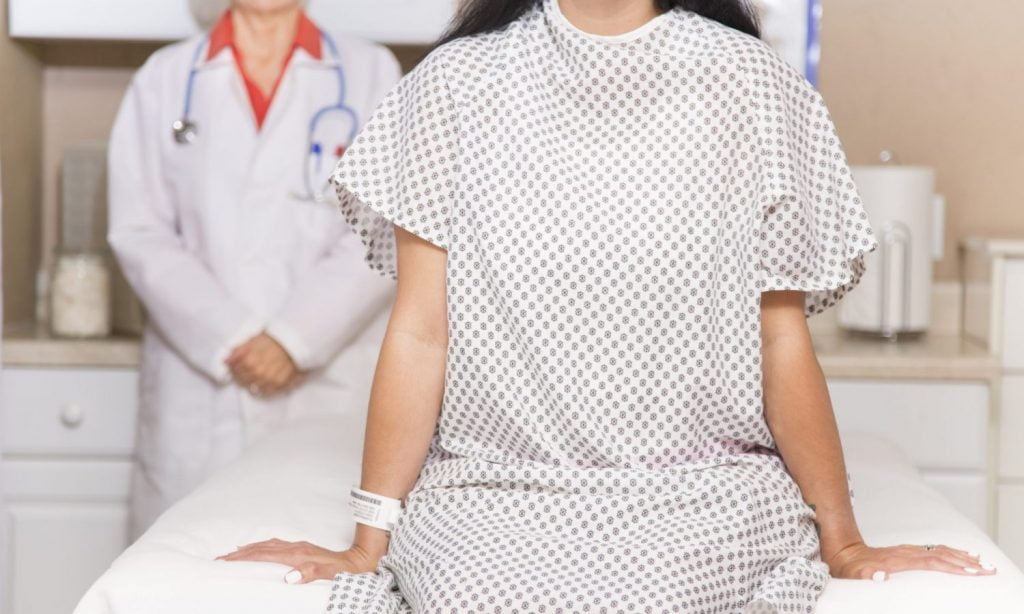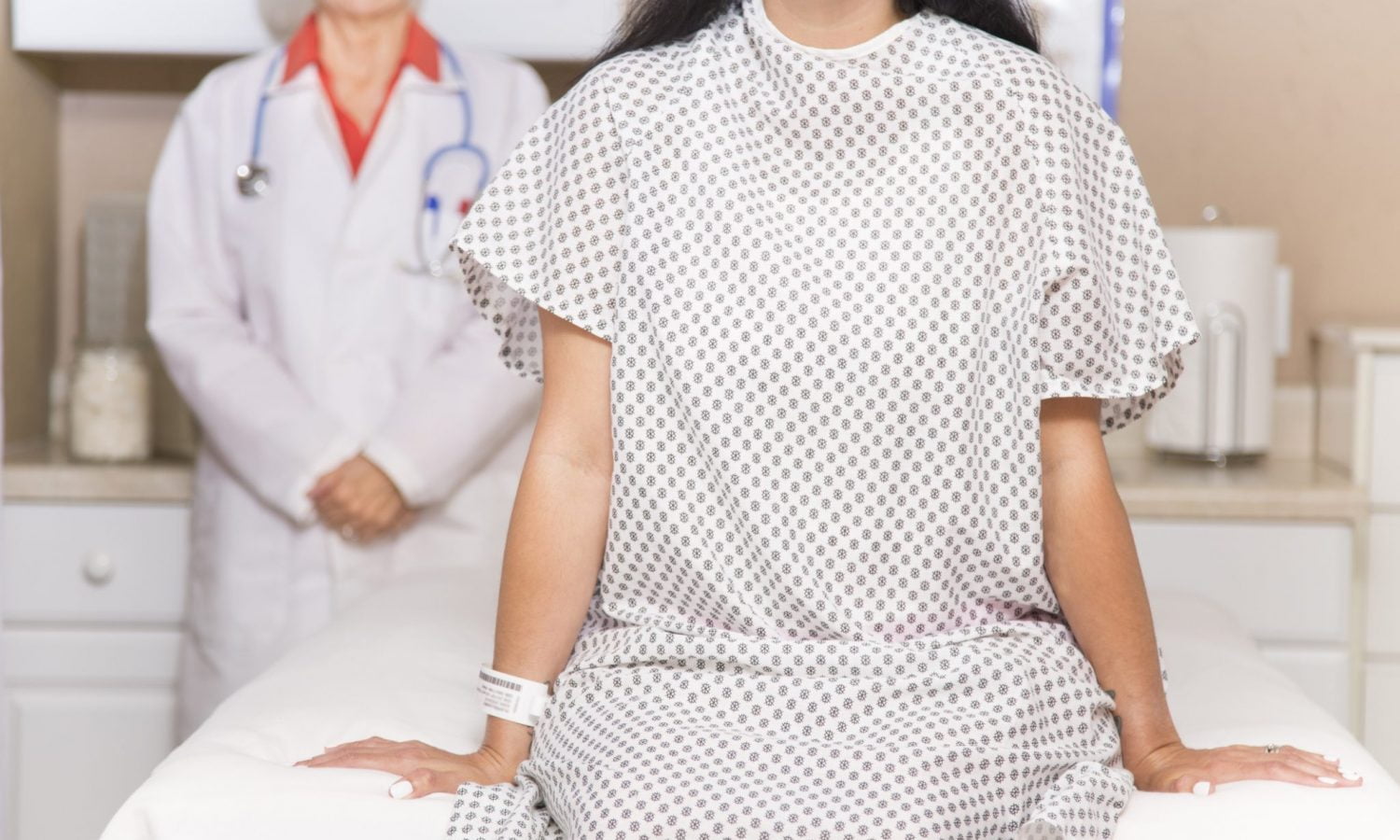 Among other uses, Sativyl is indicated to relieve strong pain. The medication is considered an efficient, non-addictive substitute for opioids, like morphine or oxycodone.
In the United States, opioids are considered a public health issue. The CDC recorded a 28.5% increase in deaths caused by opioid overdoses between April 2020 and April 2021. For the first time ever, the country surpassed the mark of 100,000 drug-related deaths over a year-long period.
An Alternative To Classic Antiemetics
Sativyl also works to control nausea caused by chemotherapy treatment. The antiemetic performance of the medication improves the patient's appetite and, consequently, their physical condition to face the therapy.
Sativyl contains a 27 mg/ml concentration of THC (tetrahydrocannabinol) and 25 mg/ml of CBD. It's sold by the flask and contains 10 ml and 250 mg of concentration.
RELATED: Breast Cancer Patients Are Using Cannabis, But Many Are Lacking This Important Step
The medicine itself is produced in Canada by the pharmaceutical company Verdemed, in partnership with the Toronto Institute of Pharmaceutical Technology.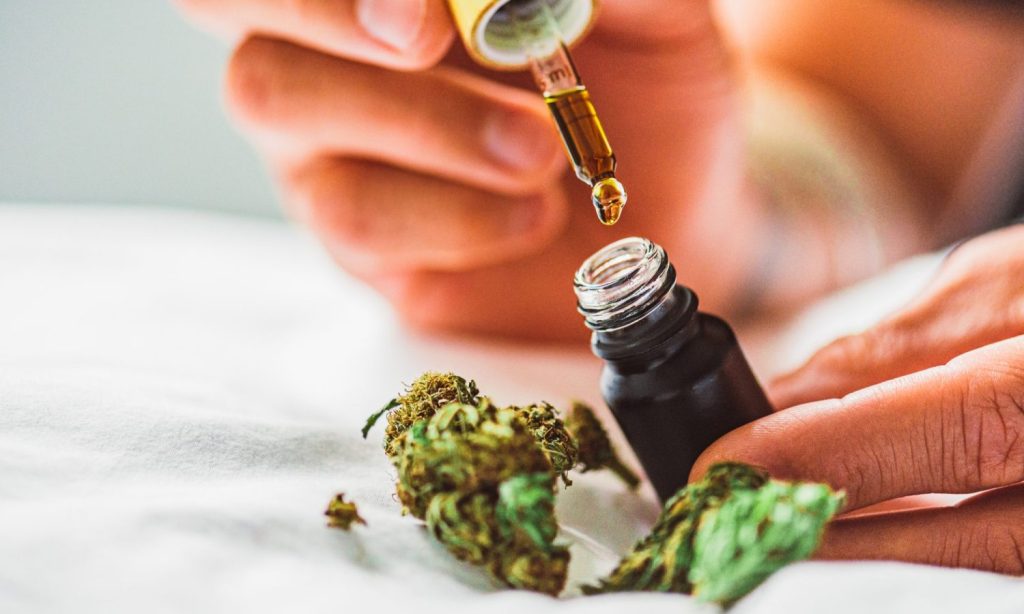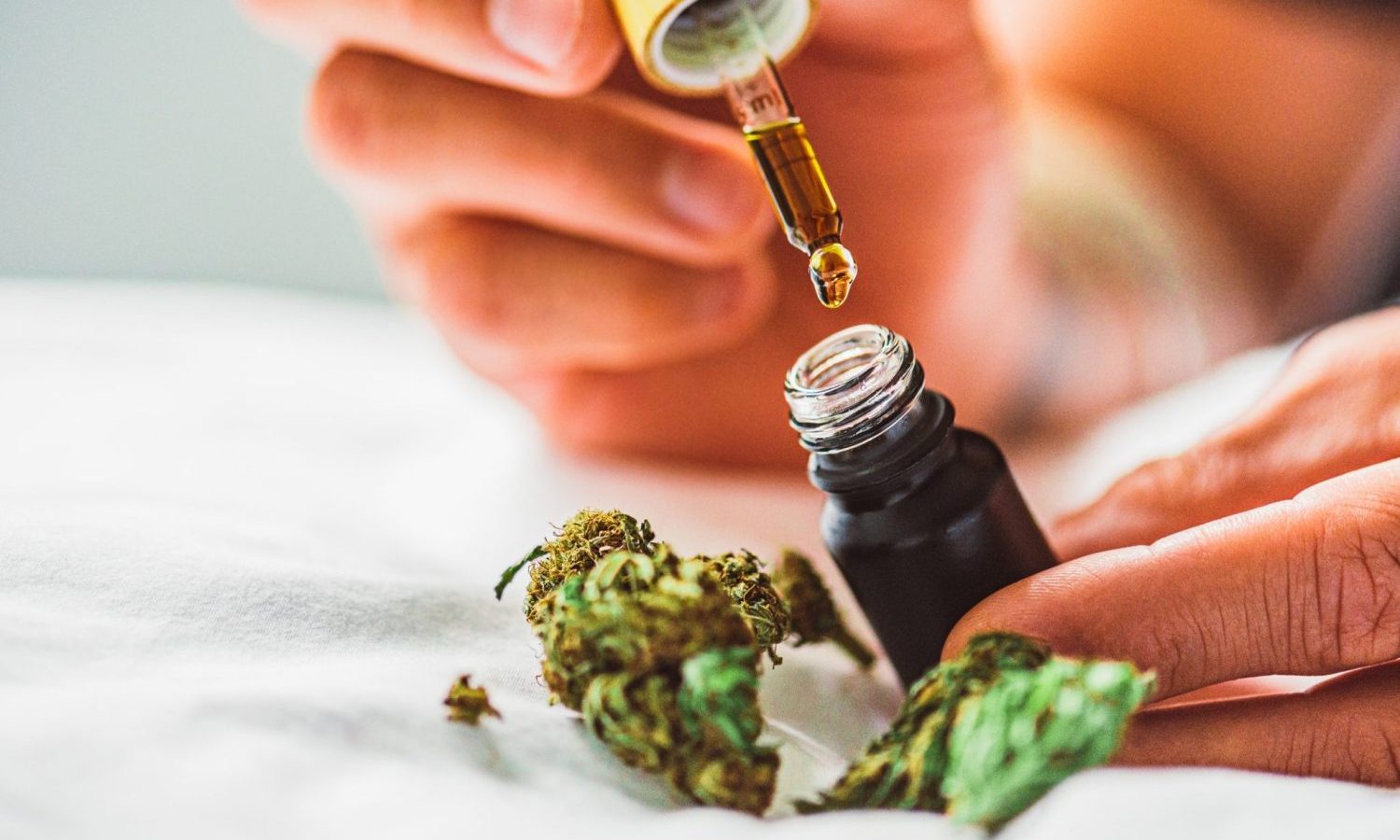 "In January of next year, we'll have Sativyl on the Peruvian market," says José Bacellar, the company's CEO. "We believe it will cost a third of Mevatyl [the Brazilian version of Sativex], coming up to a mere R$500 [$89.60]."
RELATED: Cancer Patients Say Cannabis Is Just As Effective Or Better Than Cancer Treatments
The Peruvian health license was approved less than one month after Verdemed received the Brazilian Sanitary Agency (ANVISA) approval to distribute full spectrum 50 mg/ml CBD, a medicine developed in partnership with the American-Colombian company Clever Leaves. Documentation for Sativyl has already been submitted to ANVISA (the Brazilian equivalent of the FDA) for analysis.
This article originally appeared on Benzinga and has been reposted with permission.
Breast Cancer Patients Are Using Cannabis, But Many Are Lacking This Important Step
Cannabis has long been used to treat symptoms of cancer. But now a new survey shows that while this is still the case, many patients are wary of sharing this information with their doctors.
The survey was conducted online and anonymously, with over 600 breast cancer patients. While the vast majority of participants were women, there were also a few men involved in the survey. The responses were gathered through Breastcancer.org and Healthline.com.
RELATED: Cancer Patients Say Cannabis Is Just As Effective Or Better Than Cancer Treatments
Per the survey's results, 42% of participants reported using cannabis to treat their symptoms, which include vomiting, pain, nausea, insomnia, stress and more. The survey showed that while 39% of participants mentioned cannabis use to their doctors, only 4% of them asked further questions to obtain more information about the drug from their physicians. According to participants, sources like friends, the internet, or dispensaries, were used instead.
RELATED: Doctors And Patients Agree: Doctors Aren't Good Sources For Medical Marijuana Info
When it comes to the reason why these patients are turning to cannabis, the majority of participants (70%) considered the drug an alternative treatment similar to plant-based medicine, providing less side effects than the "chemicals" that are often present in other medications.
Dr. Marisa Weiss, lead author of the study, spoke with NBC News and shared some of her insights on the study. She said that while it's okay that people are using cannabis to treat the symptoms of their cancer, she worries about their doctors not being in the loop. "Some of these products can interact with treatments they are taking, and there is a safety issue there," she said. "We want to make sure they get relief from their symptoms without interfering with the treatments."
RELATED: Cancer Patients Aren't Using Much Marijuana To Treat Symptoms
While it's understandable for doctors to not know all there is to know about medicinal cannabis, as the drug becomes more available, it's important for them to have all of the information to help them guide their patients, including the possible side effects of choosing an alternative treatment like cannabis. Patients should be open with their doctors, but it's the doctors' responsibility to do their research on the topics their patients could use to treat their diseases.
Cancer Patients Aren't Using Much Marijuana To Treat Symptoms
The medical marijuana legalization movement has spent decades tugging at the heartstrings of Americans by suggesting that the herb of all highness is, in many cases, the best remedy for cancer and, in some cases, even a cure.
The line between reality and hype has presumably sparked an uprising in cancer patients using marijuana to cope with the symptoms of the disease rather than relying solely on traditional treatments. However, a new study shines some light on cannabis use against perilous tumors, and it turns out it's not as prevalent as you might think.
Researchers at the Virginia Commonwealth University Massey Cancer Center found that cannabis use is lower in cancer patients than those with absolutely no history of the disease. The study, recently published in the journal Cancer, shows that only around 9% of cancer patients dabbled in the doobie compared to 14% who have never received a cancer diagnosis.
As far as researchers can tell, not as many cancer patients are using marijuana to combat the various stages of this scourge as advocates would have us believe. Not even now that legalization has taken hold in over half the nation are cancer patients using weed more than modern medicine.
"Even when we looked at whether someone used cannabis over the four years of observation and we control for things like age and race, cancer patients are still not increasing their use over time like the general population," study lead author Bernard Fuemmeler, Ph.D., associate director for population science and interim co-leader of the Cancer Prevention and Control research program at Massey Cancer Center, said in a statement. "I would have expected them to have at least mirrored what was happening in the general population," he added.
According to the CDC, there are somewhere around 22 million regular monthly marijuana users in the United States.
RELATED: What The Experts Are Now Saying About Medical Marijuana For Lung Cancer
Although there was assuredly a time when more cancer patients were using cannabis, a significant decline happened between 2013 and 2018, the study shows. This drop was, presumably, because patients tried it, and it wasn't as effective as reported. Either that or they watched friends and family members using cannabis for cancer and watched them die horrific deaths.
By now, people are coming to grips with the fact that smoking marijuana isn't the be-all, end-all cancer treatment, and they are choosing more scientific methods. "You have to be mindful of your health and contemplate whether something like cannabis is helpful or hurtful," Fuemmeler said.
The findings, however, do not entirely discount marijuana as a treatment option for cancer patients. Researchers said that patients who experienced higher pain levels were more likely to use marijuana than those who didn't.
But that doesn't mean cannabis is an effective reliever of cancer pain. Some of the most comprehensive medical research published on this subject over the past few years shows that the best marijuana can do for people with cancer is tame their nausea. Other than that, there is zero evidence that marijuana can cure or impact cancer at all.
RELATED: Legendary Cannabis Advocate Eddy Lepp Proves Marijuana Doesn't Cure Cancer
Interestingly, the lowest rates of cannabis use were found in women, people with higher incomes, those with health insurance, and mentally stable folks. In short, researchers believe that cancer patients with lower incomes and without adequate coverage to pay for remedies (including prescription drugs) within the healthcare industry are the ones seeking out medical marijuana for this disease.
The study authors admitted that much more research is needed before the medical community fully understands the relationship between cannabis and cancer. Yet, they urge patients to engage in open and honest conversations with their primary care physicians and oncologists before going all-in on cannabis.
"As with all health decisions, it's best to talk to your doctor before making any big changes," said study co-author Egidio Del Fabbro, M.D., the Palliative Care Endowed Chair and director of palliative care at Massey Cancer Center and a professor of internal medicine at VCU.
Legendary Cannabis Advocate Eddy Lepp Proves Marijuana Doesn't Cure Cancer
There are no two ways about it. This article is probably going to come across a little harsh. The words and points made herein, for some, may even teeter on inappropriate, way too soon to discuss so explicitly. Let me humbly apologize in advance.
It is not, nor is it ever, my intention to exploit the pain and suffering of strangers for the sake of journalism. It is, however, my moral responsibility to shut down, when I can, the myths perpetuated by the cannabis advocacy community. This goes double if it means that I might be able to save someone battling cancer.
Cancer is perhaps the most brutal affliction in the United States. There are around 1.8 million new cases diagnosed each year. Sadly, more than 600,000 of those people will never recover.
Of course, with modern medicine being the powerhouse that it is, there is a slew of cancer treatment options out there, most of which are not at all pleasant to endure. Anyone who's had a family member go through chemotherapy can attest to this firsthand. But it's the best we got. There is no known cure for cancer. In any situation, a cancer patient can only hope that the doctors catch it early enough to increase the effectiveness of a treatment program. If they don't, the patient must drive a very fine line down the hard road of keeping the faith and lost hope.
This week, cancer claimed the life of legendary cannabis advocate Eddy Lepp. He was one of the most respected members of the medical marijuana community, according to High Times, having served eight years in federal prison for growing low-cost and sometimes even complimentary weed for thousands of patients in need under California's 1996 medical marijuana law. Among his advocacy efforts, the canna-veteran also believed marijuana helped with cancer.
Help, yes. Cure, no.
Marijuana advocates have argued for decades that the federal government has a cure for cancer and that cure is the cannabis plant. Some of them firmly believe that Uncle Sam is keeping this secret from the world, presumably stashed next to the blueprint for a water-powered engine and an envelope containing the name of Kennedy's real assassin.
And while once upon a time it was conceivable that the evils of a borderline utopian government might keep such a thing from the population to further the profits of Big Healthcare and Big Pharma, this argument, now, falls kind of flat. Millions of people smoke marijuana these days, legal and otherwise, yet cancer deaths continue to rise. How can this be if the cannabis plant is really a cure?
RELATED: Cancer And Medical Marijuana: A Patient's Perspective
As I wrote in a 2018 article for Forbes, science tells us marijuana doesn't cure cancer, so does real life. Although anecdotal evidence pops up from time to time suggesting that cannabis can kill specific cancer cells, oncologists say the results are not strong enough to get excited about.
"In cell cultures and animal models, cannabis-derived cannabinoids, particularly THC and cannabidiol, can have activity against some cancers (but paradoxically also accelerate the growth of others)," said Eugene Ahn, a Chicago-based Medical Oncologist. "But none of these studies provide evidence that cannabis can cure cancer. It is irresponsible and harmful to say cannabis cures all types of cancer."
In the Forbes piece, I wrote about how I was asked by High Times to talk to Hollywood stuntman Mark Chavarria — known for productions such as "Iron Man" and "Sons of Anarchy" — about how he cured his stage-4 colorectal cancer with cannabis oil. "What I believe happens with the oil is it makes like a shellac on the tumors, and it doesn't let it grow, doesn't let it breathe, doesn't let it eat," he said. "I think it was slowly, but surely, peeling away at the tumors like an onion."
RELATED: Chemo And CBD Combo Can Be Magic Bullet For Pancreatic Cancer
I'll admit it, Mark's story had me convinced that cannabis really was a cancer cure. Once his story published, I must have talked to hundreds of patients, their friends, and family members wanting to know the secret to becoming cancer-free. I was glad to pass along the information, and Mark was great about sharing his story with anyone who wanted to hear it. But just like Lepp, Mark ultimately died from stage-4 cancer in 2017, proving to me that smoking weed, swallowing cannabis oil, or any other clever ingestion method for consuming pot does not cure cancer.
But don't take my word for it. Again, science also disputes the claim. A thorough review by the National Academy of Science examined over 10,000 studies and found "zero evidence" that cannabis cures or even has an impact on cancer. The Academy admitted that cannabis might be effective for nausea as a result of chemotherapy. But easing nausea is a far cry from being a cure.