COVER THE SMELL – Products to Reduce Cannabis Smoke Odor
So, you want to hotbox with your friends this Thanksgiving, but you don't want the smoke to be smelled by the more uptight members of your family and friends circle? Now you can cover the smell easily with products meant to reduce cannabis smoke odor. Perfect for getting high on the holidays, without everyone else knowing.
If you're going to smoke a secret joint this Thanksgiving, make sure to cover the smoke smell with the right product! On the other hand, if you're more into vapes and gummies, you can get high with way less of a problem. In fact, no one has to know at all. We've got a range of deals for cannabis compounds like delta-8 THC, hemp-derived delta-9, THCV, and more. Stock up on your favorites for a truly happy Thanksgiving. Remember subscribe to The Delta 8 Weekly Newsletter for all the latest deals. Also save big on Delta 8, Delta 9 THC, Delta-10 THC, THCO, THCV, THCP & HHC products by checking out our "Best-of" lists!
---
Holiday smoking
Let's be honest, every smoker wants to be high for Thanksgiving. Nothing makes turkey and stuffing taste better than toking on some fine California bud before the food is served. Plus, let's be honest, family can be great, but there's a reason we often move away. They can be stressful too. For some families, Thanksgiving isn't even Thanksgiving if Uncle Joe doesn't pick a fight with someone, and if cousin Allison doesn't cry.
And just like we know that Joe will be rude, and Allison will cry, and the turkey will be delicious, we also know that first chance we get, we're going to steal away to the basement with a tightly packed joint, and let off some of that dealing-with-family-steam that's built up. Maybe smoked alone, or with some other family member who's also just trying to make it through. Chances are, that before pumpkin pie is served, we'll be glassy-eyed, and at least partially immune to the bickering going on around.
Truth is, while the general opinion on smoking weed has changed drastically in the last decade, it doesn't mean everyone's onboard, particularly the older folks who come from a generation of prohibition talk. So chances are, when you're down in the basement smoking that joint, you're really not going to want everyone to know. The problem with smoke? It spreads super easily, and once it's out there, it's hard to do much about it. You can spray perfumey scents that create a sweet-smoke mixture, or try to wave it all out a window with your hands, or just hope it weakens enough before getting to anyone's nose.
There are tons of situations in life where you might not want those around you to know what you're smoking. Maybe you're in a place where you're not technically supposed to be smoking, or around people who just aren't cool with it. Maybe it's just that the smoke wouldn't mix with what's going on, or maybe there are little kids around. Whatever the reason, sometimes its not a good idea to have weed smoke around, and sometimes you need to cover the smell.
Cover that smell with NSNT
At a point in life, I remember spraying cheap perfume in my car after smoking my one hitter before going into work most days. It smelled sickly sweet, and created a mixture of grossly sweet and smoky air, which would stay in my car, seep into the seats. It didn't really help the situation in the end. Now, there are better options out there. Options that actually work.
I was able to speak with retailers at this year's MJBizCon, and found two different products perfect to cover the smell of cannabis smoke. The first literally kills the smoke smell, while leaving nothing behind at all, in an almost magic trick sort of way. It's actually rather cool, just a few sprays from the bottle into a room of smoke, and the smoke just disappears, along with all scent. Nothing heavy left, nothing overly sweet and perfumey. Just clean-smelling air. The product NSNT (No Smell Not There) Air & Fabric Odor Neutralizer and Eliminator, neutralizes and eliminates all cannabis smoke odor, and it does it really fast.
It can be used on any water-safe products like clothing, carpets, furniture, bedding, curtains etc. The spray produced is non-toxic, organic, and made in a cruelty-free way. This means not only will you get the smoke out of the air, but you won't breathe in any bad, and unnecessary, chemicals instead.
The company produces a product with no fragrance, alcohol, phthalates, phosphates, or parabens. The company is geared toward sustainable production methods using 100% recycled plastic, and biodegradable shipping paraphernalia. The one thing I found to be missing, is a complete ingredient list. The following product options exist for interested buyers:
$5.25 – 2 oz travel size
$12.00 – 8 oz spray bottle
$18.75 – 16 oz spray bottle
$31.75 – 32 oz refill
The company also offers combination deals ranging from $15.75 to $54.25 which include multiple products per deal. As it is odor free, there is only one product scent option.
Cover that smell with Cannabolish
This is the second product I found that I really liked. First and foremost, this product name rocks. I fully admit that I'd likely take it off the shelf before NSNT (with all other things being equal) just because of its name. Good marketing truly has value, guys! The main difference between this and the previous option? A scent.
Cannabolish comes in Wintergreen scent or Lavender scent, and can come as a spray or a candle. I have the wintergreen spray and think it smells a bit more like sandalwood, but I like the scent regardless. It did hang in the air for a little while after spraying, but in a generally light way. For those who don't like scents, an odorless product like NSNT would probably be preferable. Much like with NSNT, Cannabolish truly did neutralize the scent immediately, with the spray taking the smoke right out of the air with about 4-6 sprays, and this after several bong hits. I went out of the room and came back in several times to test it out…there was no smell of smoke in the room after a few sprays of either product. Cannabolish product options include:
$14.99 7 oz Wintergreen or Lavender candles
$4.99 2 oz spray, Wintergreen or Lavender
$11.99 8 oz spray, Wintergreen or Lavender
The company also sells odor removing gel for $9.99 (7 oz) or $15.99 (15 oz), and Kits comprised of multiple products, starting at $17.98. Interested buyers can even purchase apparel including hats for $20, and T-shirts for $25.
How do these products work to cover the smell of smoke?
NSNT breaks it down like this: "the simple chemistry is to have one molecule in our formula attach itself to one molecule of a cannabis related smell and together they quickly become totally neutralized, returning your environment to a completely smell-free environment!"
Of course, the company goes on to stipulate: "Finding a formula to make it work was quite difficult. While there are products on the market that seem to use this theory, they fall short because they still utilize fragrances and alcohol. Adding to the challenge to find a workable product with no fragrance at all is to make a green product which is biodegradable, eco-friendly, sustainable and safe for humans and pets."
Cannabolish makes similar claims, stating on its site: "Traditional air freshener products just cover up unwanted odors with perfumes. They claim essential oils or natural plant extracts but use harsh chemical compounds and harmful volatile organic compounds (VOCs) when they spray. They're unsafe to use and should be avoided.
Cannabolish is made from natural plant oils and water (a blend we've perfected over 30 years), absorbing and removing odors without toxic ingredients. It's safe to use around animals and people, in large or small spaces, as often as you need it."
This company does provide a partial ingredient list, but keeps its proprietary plant oil blends a secret, saying: "Marijuana smoke contains a multitude of chemicals produced from the combustion of the plant—resulting in toxic and odorous chemicals such as benzene, ammonia, and formaldehyde. Cannabolish candles and sprays were designed by investigating the causes of smoke odors (benzene, toluene, formaldehyde). Then a blend of plant oils was designed to cancel out those odorous chemicals."
Neither company was any more specific than this. Interested consumers can do a little research into how the process of neutralizing odors works, to understand better the difference between these products, and standard perfumes and smell-covering agents.
Word to the wise
Not every odor neutralizer will be created equally, and many will employ unwanted chemicals. Do your homework if you're looking for a more natural product. The two mentioned here are about as good as I could find, and although they don't release all information, they do release enough to know they're environmentally friendly, and produce naturally-based products.
For those less concerned with chemicals, or who aren't looking to neutralize an odor, there are a range of products available that can help with changing the smell around you. However, for those who want a high class, and well working product, these two companies have certainly nailed it.
Conclusion
Holidays are a great time to remember that smoking a joint can be the key to relaxing in a stressful family environment. Do so this year with added certainty that you can cover the smell of your weed successfully, and keep your private joint smoking moments…truly private.
Hello and welcome! Thanks for stopping by CBDtesters.co, your best web source for cannabis and psychedelics-related news, offering the most thought-provoking and relevant stories going on in the world right now. Give the site a read-thru regularly to stay informed on the ever-moving world of legal drugs and industrial hemp, and sign up for The Delta 8 Weekly Newsletter, so you're sure to get every news story first.
Disclaimer: Hi, I'm a researcher and writer. I'm not a doctor, lawyer, or businessperson. All information in my articles is sourced and referenced, and all opinions stated are mine. I am not giving anyone advise, and though I am more than happy to discuss topics, should someone have a further question or concern, they should seek guidance from a relevant professional.
Related
5 Essential Gifts For The Weed Lover In Your Life
Since the holidays have arrived, it's fair to wonder what gifts would make perfect holiday surprises for the cannabis enthusiast in your life. There are numerous stoner-approved products on the market that could make a bigger impression than you could have ever hoped for by making them gifting them to people you care about. Here are some gift ideas that weed lovers in particular will appreciate this holiday season.
Smell-Proof Stash Bag
Even though cannabis is legal in most locales, no one wants to obnoxiously reek of it whenever they carry it from point A to point B. That's where having a smell-proof container comes in handy. Having something to safely stash cannabis that locks the smell in could avoid attracting unwanted attention, making it a must-have for stoners who take their goods to-go from time to time.
RELATED: 5 Household Items Stoners Can't Live Without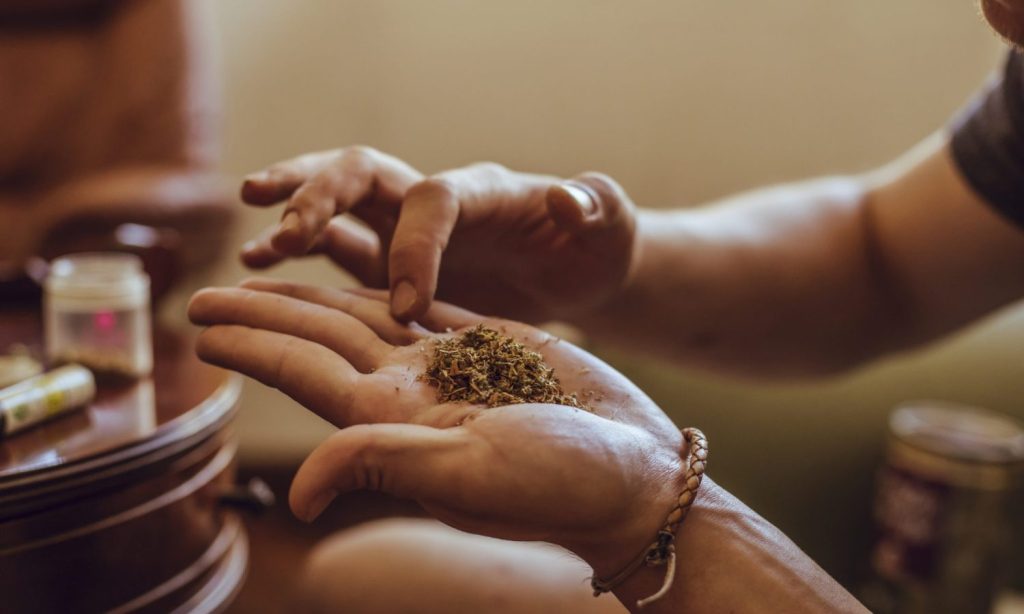 Electric Portable Cannabis Grinder and Dispenser
Another must-have tool in the arsenal of weed aficionados is a grinder that can be easily transported. A portable cannabis grinder and dispenser makes the process of breaking down bud much cleaner and simpler than with a traditional grinder. Additionally, an electric grinder can grind the bud much faster than by hand or with a manual grinder. This is the ideal gift for helping the weed enthusiast in your life take their process for breaking down bud into the 21st century.
Foldable Rolling Tray
The next gift idea certain to make an impact on the daily routine of the stoner you're shopping for is a foldable rolling tray. That's the type of resource that can help cannabis smokers keep their living space free of the excess bud and ashes. The fact that this rolling tray can be easily stored gives it a clear advantage over other rolling trays that can be found online and in smoke shops. A foldable rolling tray also comes with sections that make it easier to keep up with things like lighters and rolling papers.
RELATED: Cannabis Holiday Gifts For Every Type Of Friend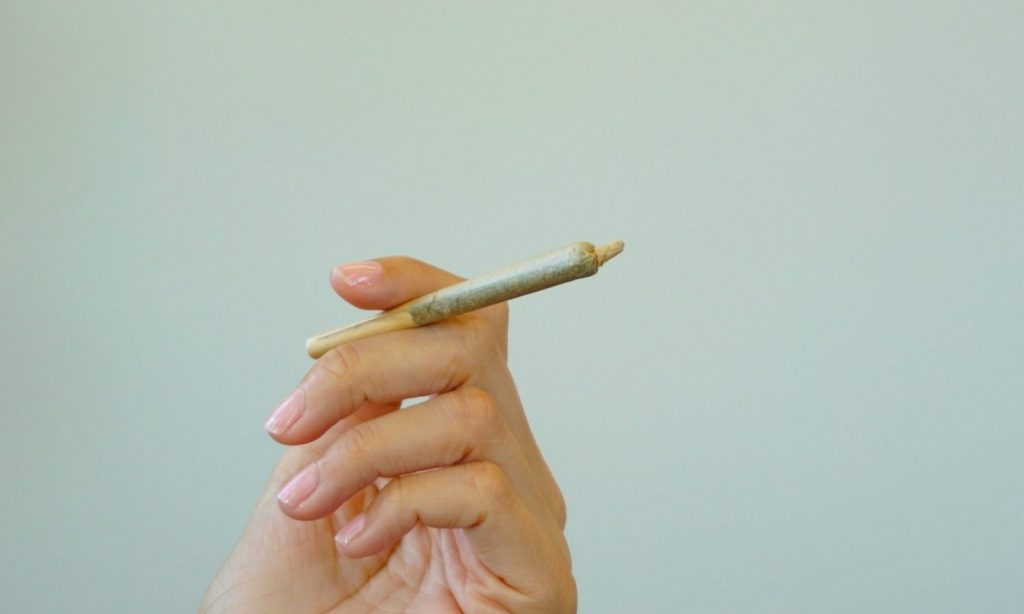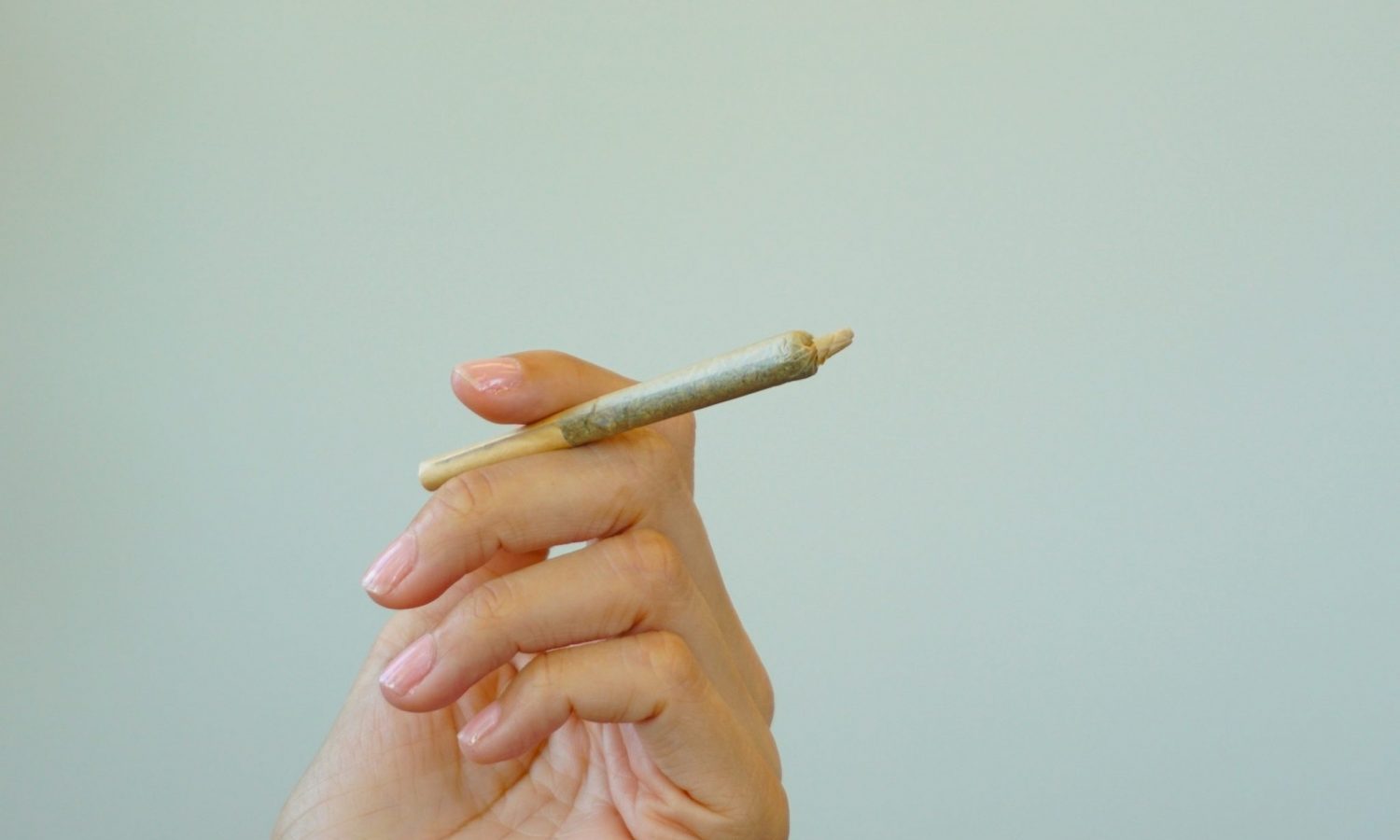 Odor Eliminating Candles
Although it seems like an essential item that every stoner has handy, odor eliminating candles could be the perfect gift to give the cannabis lover who already has everything. Since a lot of stoners live in places, such as apartments or duplexes, there's the possibility of them spreading the aroma of their cannabis smoke to the dismay of neighbors. Odor eliminating candles can eliminate that problem, which eliminates fears of unintentionally hotboxing shared living spaces. Need some ideas? These Are The 5 Best Candles For Cannabis Smokers.
Reusable Mini Joint Filter
After smoking enough joints, the most seasoned cannabis users can attest to experiencing the buildup of resin around its mouthpiece. That can make the experience of smoking one less enjoyable than it should be. This is just one of the problems that a reusable mini joint filter can solve for the cannabis lover in your life. Another way reusable mini joint filters make the lives of stoners easier is by providing better airflow while smoking than people often don't get with paper or cardboard filters.
Does Prenatal Cannabis Use Make Angry Babies? Debunking Latest Medical Study
This article originally appeared on Cannabis.net and has been reposted with permission.
There I was, minding my own business when I read the headline, "Cannabis Use in Pregnancy May Lead to a More Anxious, Aggressive Child." So claims the title of a New York Times article written by Melinda Wenner Moyer, who cites a study that looked at maternal cannabis use and an alleged suppressed gene networks in the placenta.
The article is well-written and contains many links embedded within the text creating the illusion of authority. However, if you were to read almost two-thirds of the way down, you'll run into this paragraph: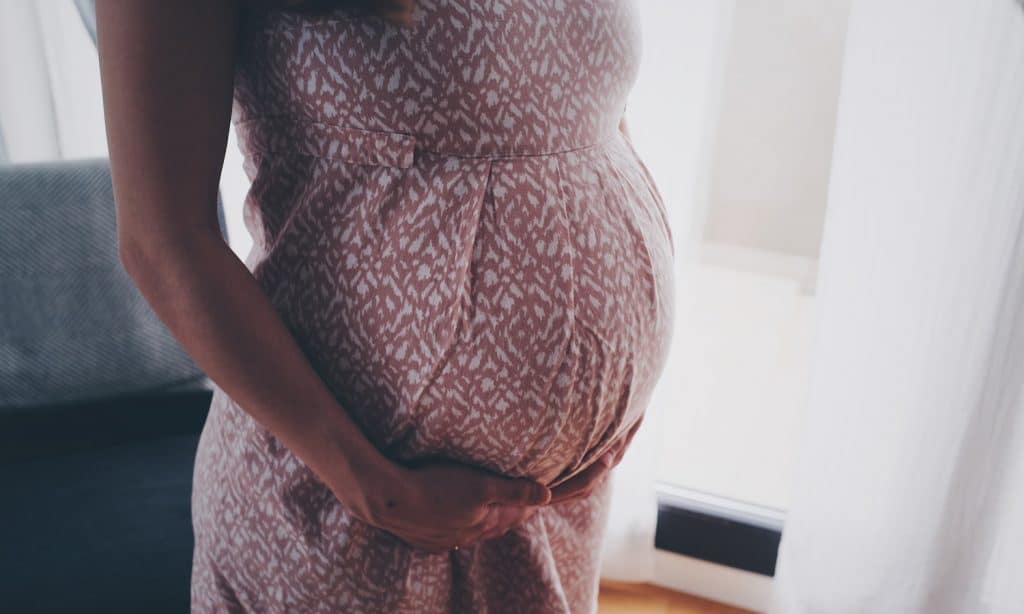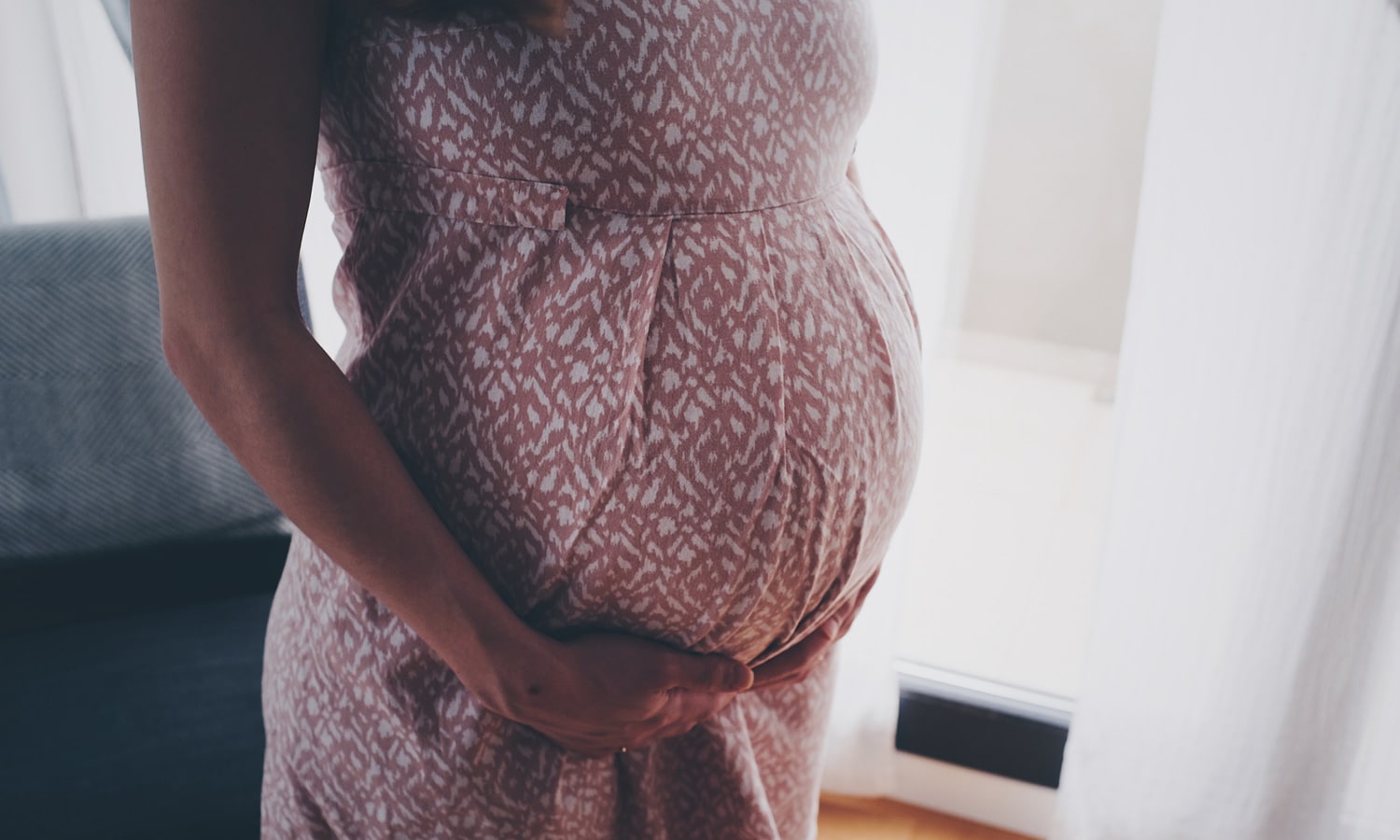 "The study does not, however, prove that prenatal cannabis use caused the children's behavioral problems. Some of the mothers said they had used cannabis only after giving birth (though THC can pass through breast milk). And women who use cannabis may differ from abstinent women in other ways that put their children at risk for behavioral issues. They may have underlying risk factors, such as a family history of psychiatric problems, or they may have been exposed to other chemicals during pregnancy that increase the risk for behavioral issues in their kids, said Ryan Bogdan, a psychologist at Washington University in St. Louis who studies the underlying biology of psychiatric disorders. The authors of the study tried to control for such differences using statistical methods, but some could nevertheless have influenced the results."  
This isn't to say that there may be biological concerns about consuming cannabis, this most certainly needs to be studied clinically. However, the study that was cited — as with many of the studies where there are scathing views on cannabis — was not clinical in nature. Additionally, the phrase "Some of the mothers said they had used cannabis only after giving birth," makes the claim of the article seem more dubious.
Nonetheless, I decided to look at the information to see if it was true or not, whether smoking weed during pregnancy can create angry and anxious babies.
About the Author
I think before we dive deeper into the story we need to take a closer look at Melinda Wenner Moyer. Moyer is the author of the book, "How to Raise Kids Who Aren't Assholes". The book claims to follow scientifically driven concepts on raising your kids, however, after reading some of the negative reviews of her book it seems that there is a strong bias in terms of ideology.
RELATED: Cannabis Use During Pregnancy Has Been Linked With These Childhood Problems
Her concept of "asshole" is based on a particular type of thinking prevalent in mainstream media, which is totally fine. Of course, if you fall outside of her framed view of how life should be, you'd probably end up on her "asshole list" and subsequently your babies might as well.
One of the negative reviews on her book said the following;
"I am a big fan of evidence-based parenting, like Emily Oster's books, so I wanted to try this one. However, it felt like just another book written by a parent who thinks their way is right and throws in some studies to try to justify it. It was NOT grounded in the research. I like books where the author discusses research that changed their approach. This is more like research used to justify the approach the author already believed in. It just feels biased and a little weak. So many better parenting books are out there that give more radical discoveries and insight."
Another negative review read, "First 5 min of book author stages babies are racist. This is clear CRT Indoctrination."
Once again, you'd probably be considered an asshole if you don't subscribe to Critical Race Theory in the eyes of the author. Or the fact that "anti-racist" requires you to first be a racist to be against it, at least psychologically speaking. Framing matters! Any neuroscientist or behavioral psychologist will tell you that, but I digress.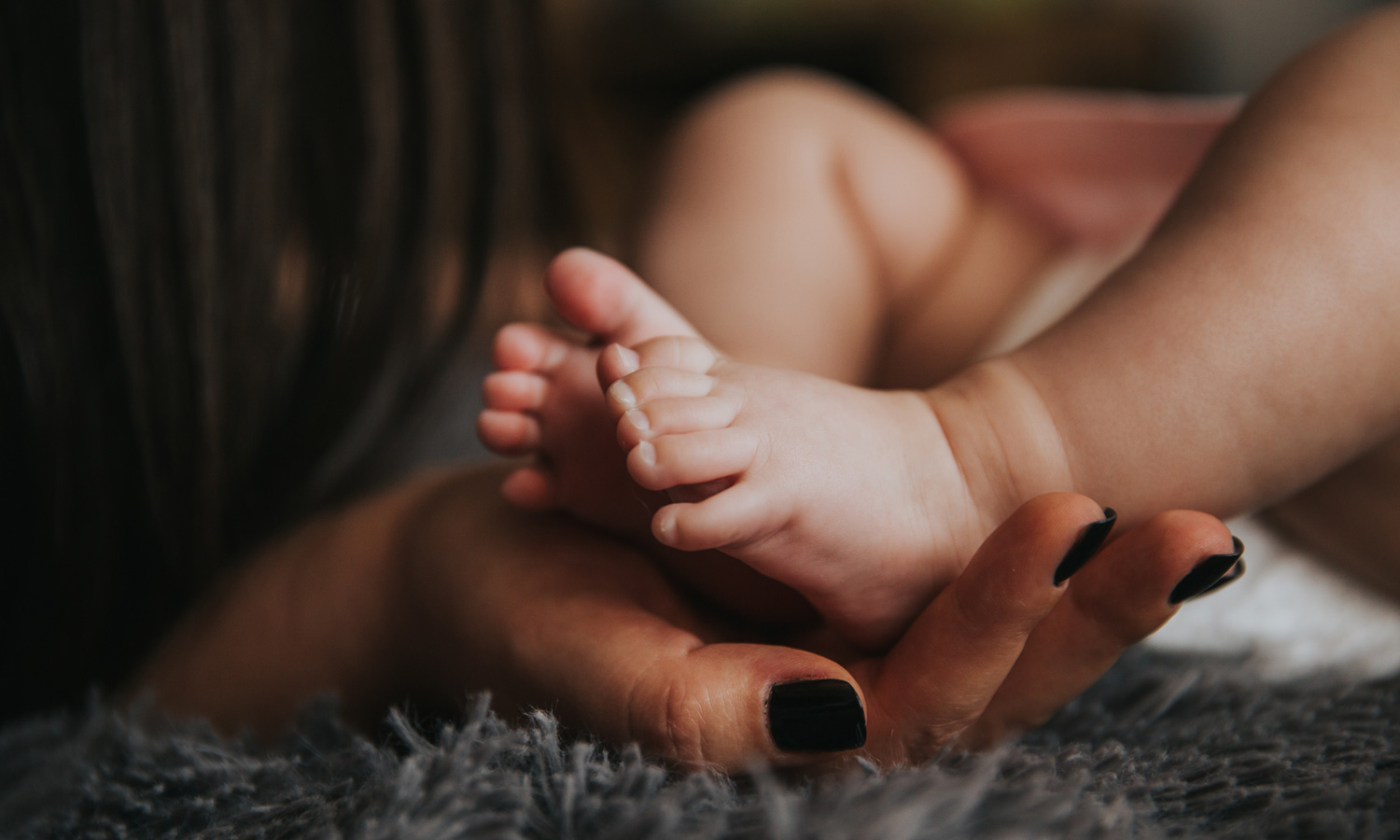 Why is it important to understand who the author is? It's important because if the author utilizes studies to justify a position she already believes in, then the objectivity of the science comes into question. Considering that her narrative is based on the premise of "not raising asshole children" and using "evidence" to justify this position, it seems that this article feels more like a well-crafted form of native advertisement to build authority within the niche of "non-asshole raising parents".
Major Problems With the Studies
We have already exposed the fact that the study in question does not prove that prenatal cannabis use had any effect on the behavior of children. We have also established that these were non-clinical studies and that some mothers smoked cannabis after the fact.
There were also issues of environment. For example, how many of those "troubled tots" had an absent father? According to Fatherhood.org, the absence of a father can lead to severe behavioral problems and increases your chances of sliding into poverty four-fold. You're also more likely to go to prison if you don't have a father.
RELATED: Study Finds Link Between Depression And Marijuana Use During Pregnancy
This is just one factor that can have major impact on your behavioral problems down the line. The fact of the matter is that the studies on prenatal cannabis use is lacking. Most of these studies are done through surveys and interpreted based on the answers, however, the vast majority of these tests have not been replicated.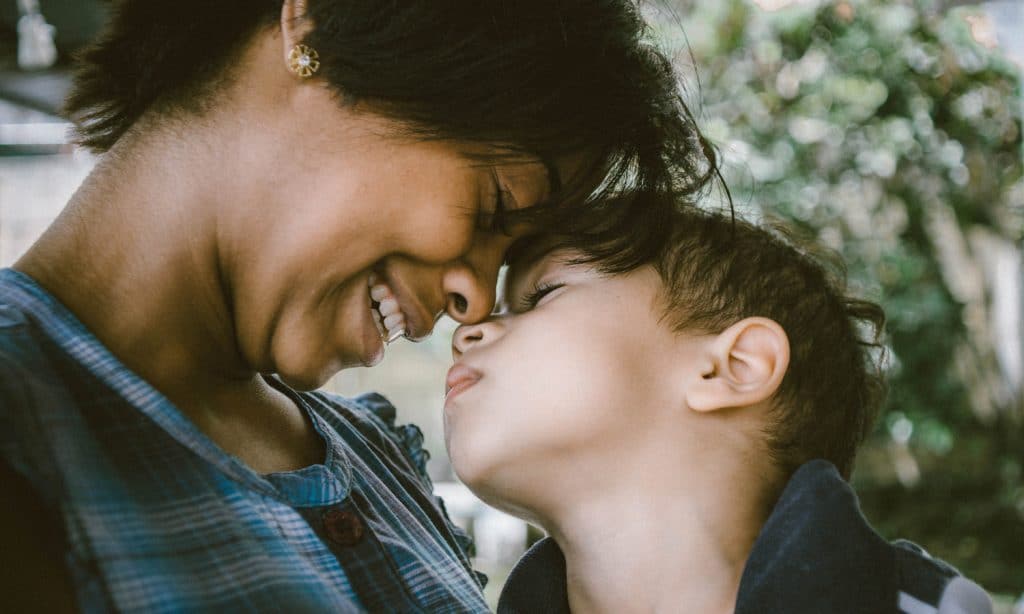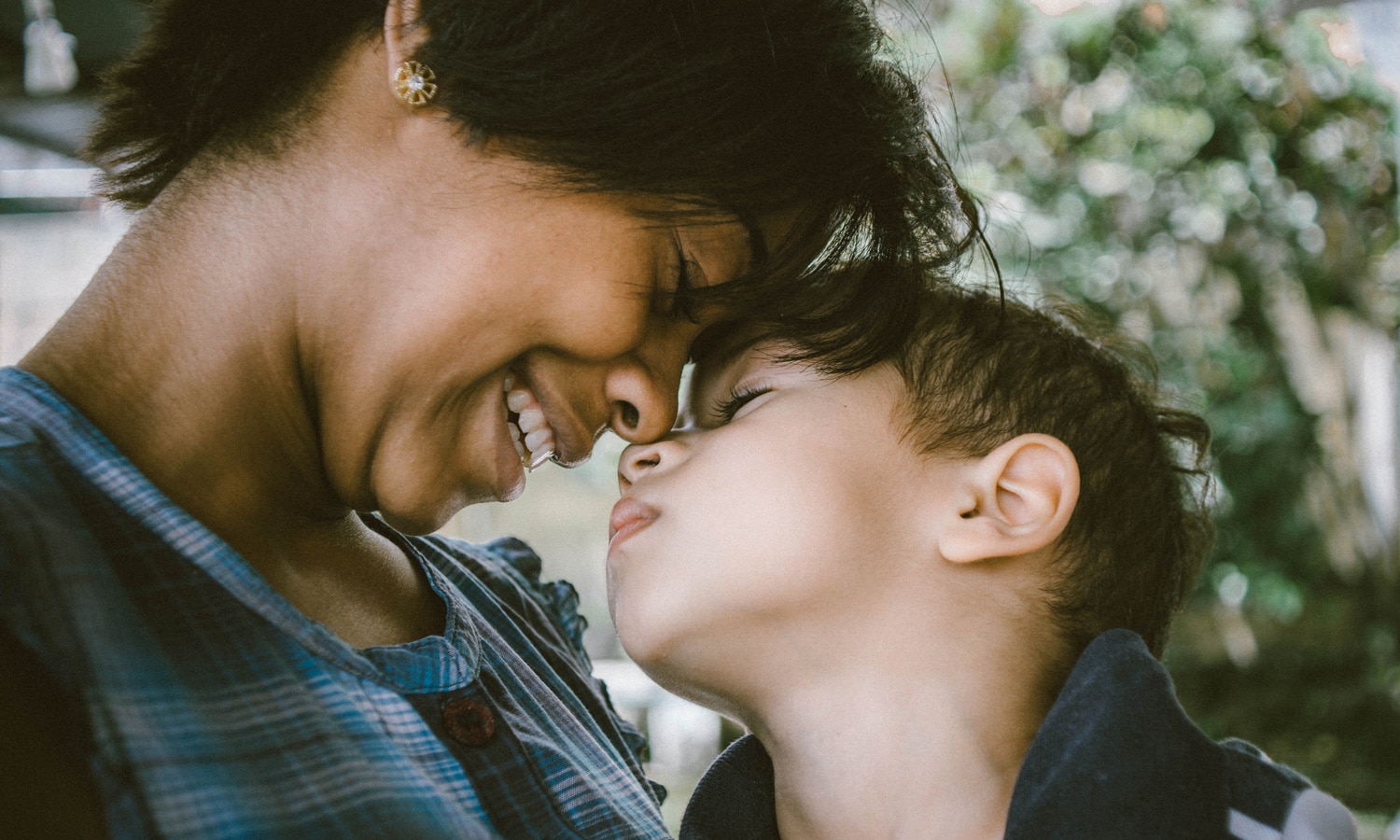 Therefore, to draw any conclusion in relation to the behavioral impact of your children due to prenatal cannabis use is empirically non-scientific. It's essentially reducing the human being completely to biology, which definitely does have an impact to a lesser degree. However, how you've been raised, whether you have money or not, the relationship of your parents, micro and macro experiences, all play a role in shaping how you behave.
RELATED: Should New Moms Stop Using Cannabis?
Societal norms aren't established by biology. Behavior is much more a consequence of parental action or non-action at critical points of development than it is about the type of foods you eat. The thing about THC is that it's a phytocannabinoids that is almost identical to anandamide, which is found within breast milk.
The fact that your endocannabinoid system interacts with the chemical suggests that the impact it would have on our biology is minimal. Of course, we need clinical data to see whether this is true or not, but until then, studies like the one published in the NY Times should be critically analyzed and sources should be studied as well.
I'm sure Moyer completely believes everything she's writing and continues to pile on more supporting evidence for her position — and that's okay. After all, whatever it is you are looking for, you will find.
Malawi Appoints Mike Tyson As Its Cannabis Ambassador
The government of Malawi has asked the former world heavyweight champ, Mike Tyson to become the official ambassador for the country's cannabis industry.
Agriculture Minister Lobin Low sent a letter to Tyson inviting him to take up the role, saying that cannabis legalization in Malawi had created new opportunities.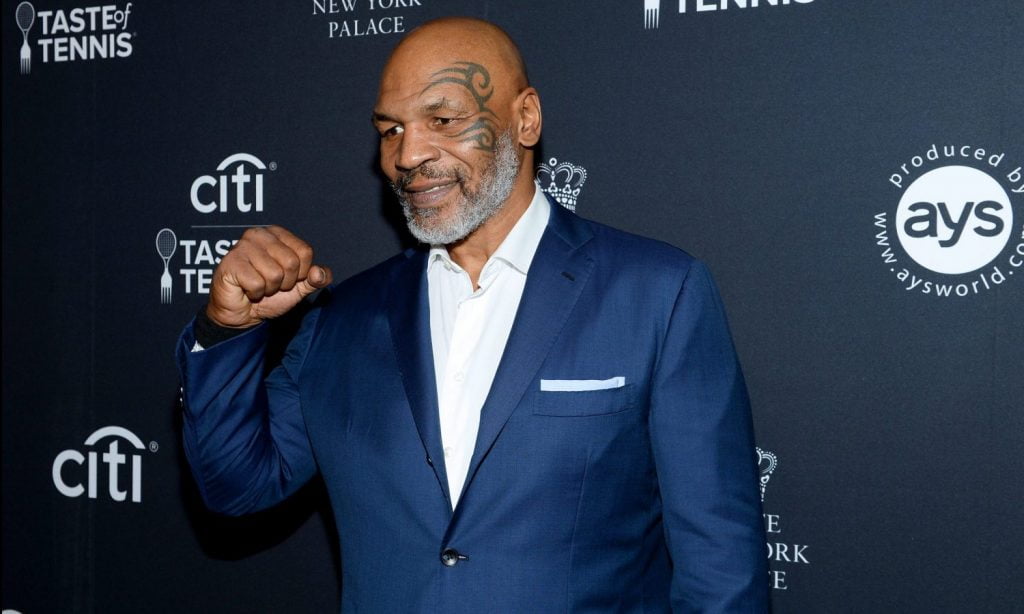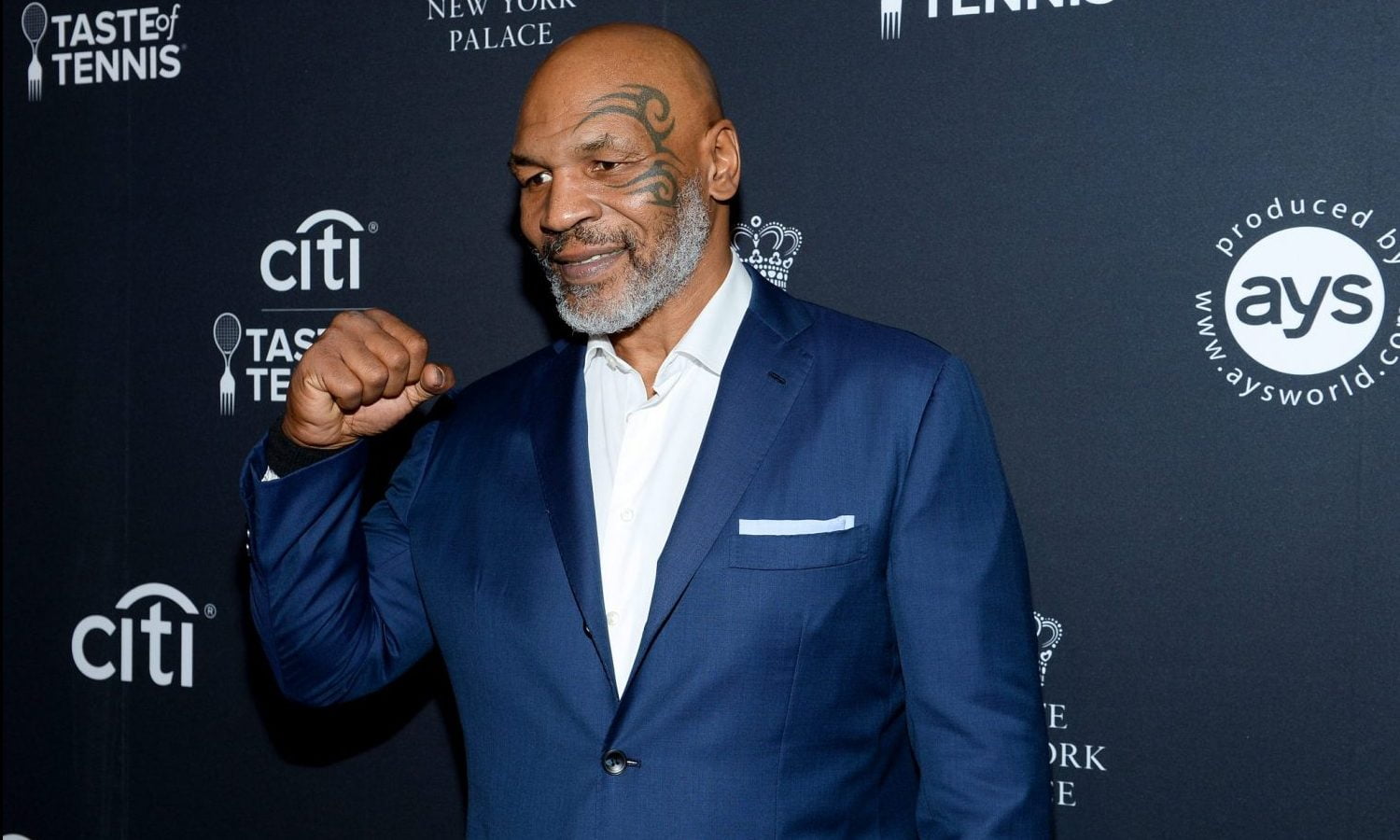 Recently, during a training workshop with farmers, Lowe encouraged cannabis growers to form cooperatives to increase their bargaining power and that he viewed cannabis as a key part of the country's agricultural export strategy to contribute to domestic development. Hence, Malawi's decision to appoint Tyson.
A successful cannabis entrepreneur, Tyson is launching his own cannabis line, Tyson 2.0, on Black Friday in partnership with Columbia Care Inc.(NEO: CCHW) at Colorado dispensary The Green Solution.
"Malawi may not go it alone as the industry is complex [and requires] collaboration. I would therefore like to appoint you, Mr. Mike Tyson, as Malawi's Cannabis Branch ambassador," Lowe wrote in the invitation, reported the BBC.
RELATED: Mike Tyson On Cannabis: 'I Should Have Smoked My Whole Career'
The U.S. Cannabis Association was facilitating the deal with Tyson, the agriculture ministry said.
Wezi Ngalamila, the head of the association's Malawi branch, told the BBC that Tyson had accepted the invitation and that plans were underway for him to visit the country.
"Tyson will be working with us," Ngalamila said.
Malawi legalized the cultivation and processing of cannabis for medicinal use in February 2020, but stopped short of legalizing it for personal use.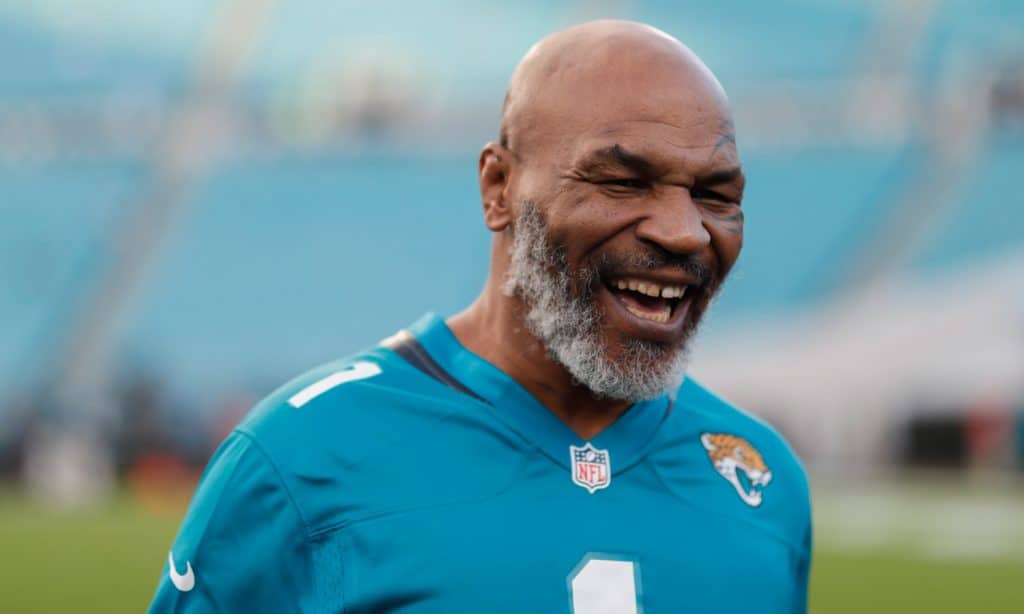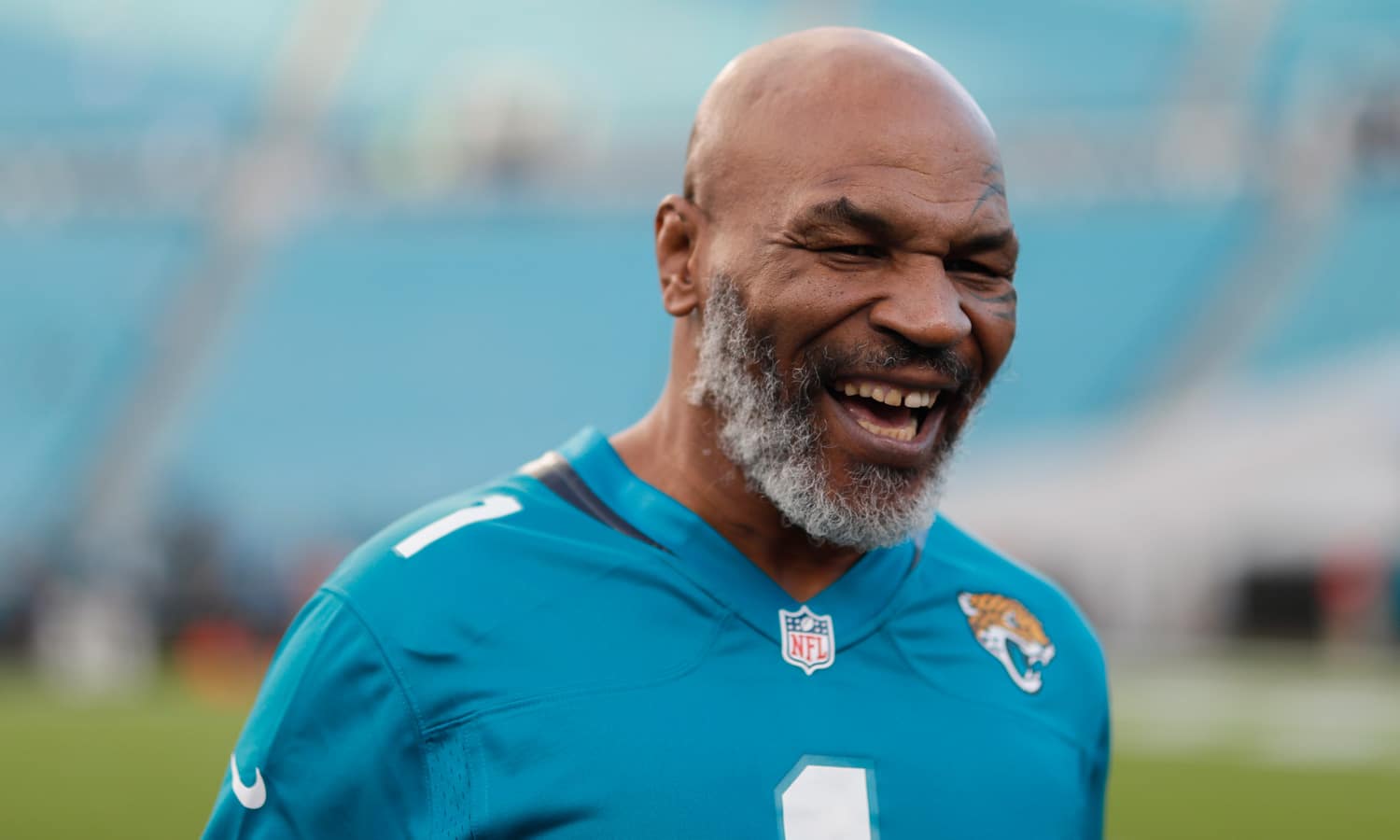 The government now hopes, with Tyson's influence and backing, to "rope in some investors and even potential buyers," ministry spokesman Gracian Lungu told the AFP news agency.
RELATED: A Breakdown Of Mike Tyson's $40K A Month Weed Habit
The government of Malawi has already licensed 72 companies, both local and international, to grow and produce cannabis in the country, according to the chairman of Malawi's Cannabis Regulatory Authority, Boniface Kadzamira.
Meanwhile, a locally grown variety of cannabis, Malawi gold, is already renowned by recreational users across the world.
This article originally appeared on Benzinga and has been reposted with permission.