Dentists Say Patients Are Showing Up Stoned — Here's Why That's Not Advisable
By Nina Zdinjak
A new survey discovered that more than half of dentists (52%) confirmed that their patients are showing up for checkups while high on cannabis or some other drug. Following these results, the American Dental Association (ADA) advised patients to abstain from marijuana prior to dental appointments.
"When talking through health histories, more patients tell me they use marijuana regularly because it is now legal," says ADA spokesperson Dr. Tricia Quartey, a dentist in New York. "Unfortunately, sometimes having marijuana in your system results in needing an additional visit."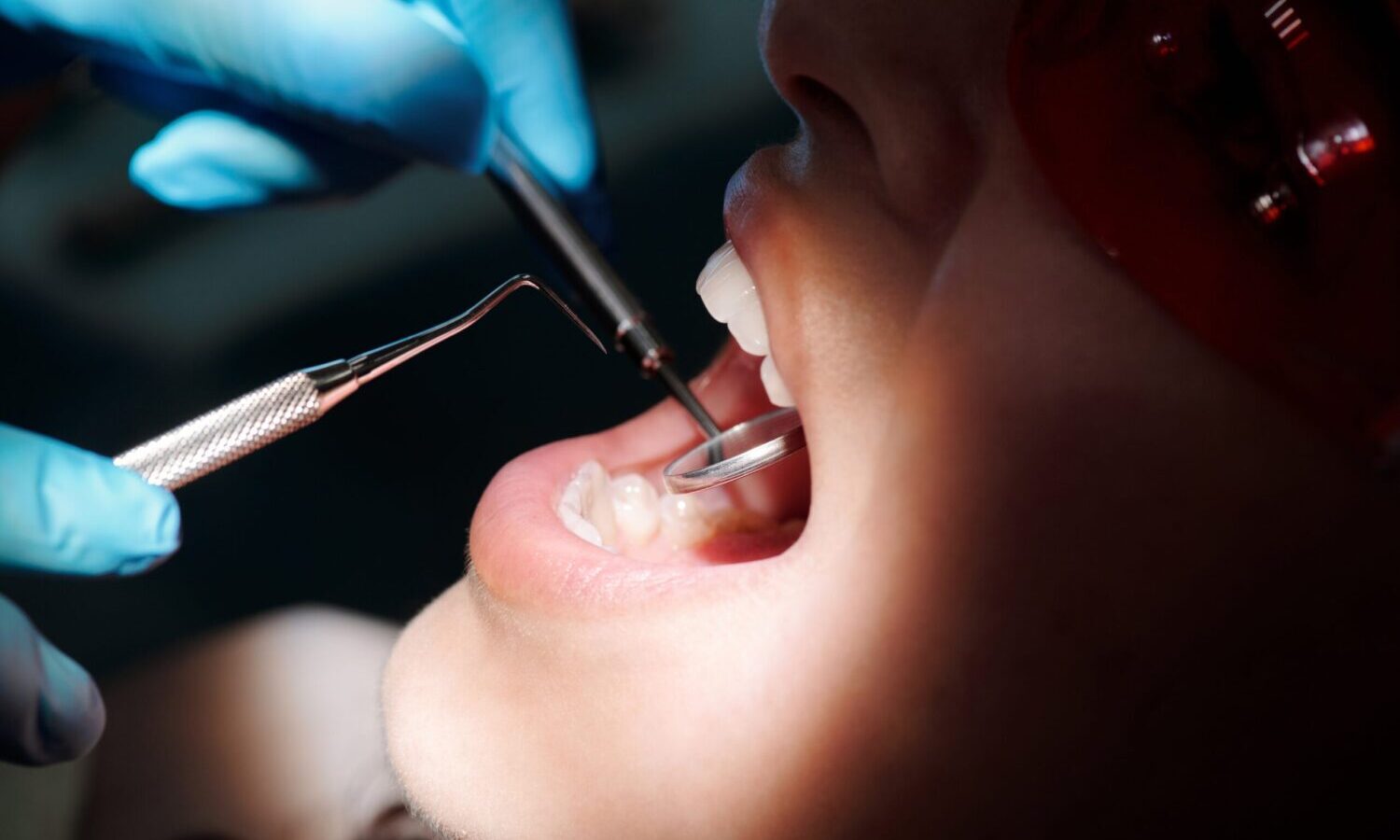 Why Being High At The Dentist's Is Not Advisable 
The ADA noted that being under the influence of marijuana at the dentist's can limit the care they're delivering. The survey noted that 56% of dentists confirmed limiting treatments to patients who were stoned.
As many as 46% of surveyed dentists said they had to increase anesthesia to treat patients who had consumed cannabis due to how it and anesthesia impact our central nervous system.
These results were disclosed in two online surveys earlier this year – one of 557 dentists and a second nationally representative survey of 1,006 consumers.
RELATED: How Smoking Marijuana Affects Oral Health
"Marijuana can lead to increased anxiety, paranoia, and hyperactivity, which could make the visit more stressful. It can also increase heart rate and has unwanted respiratory side effects, which increases the risk of using local anesthetics for pain control," Quartey said. "Plus, the best treatment options are always ones a dentist and patient decide on together. A clear head is essential for that."
Marijuana & Oral Health 
Previous studies confirmed that regular cannabis users have significantly more cavities than nonusers. Why?
Interestingly, but kind of to be expected, cannabis is not the direct cause of cavities, but rather an indirect one.
"The active ingredient in marijuana, THC, makes you hungry, and people don't always make healthy food choices under its influence," Quartey said. "Medically speaking, munchies are real."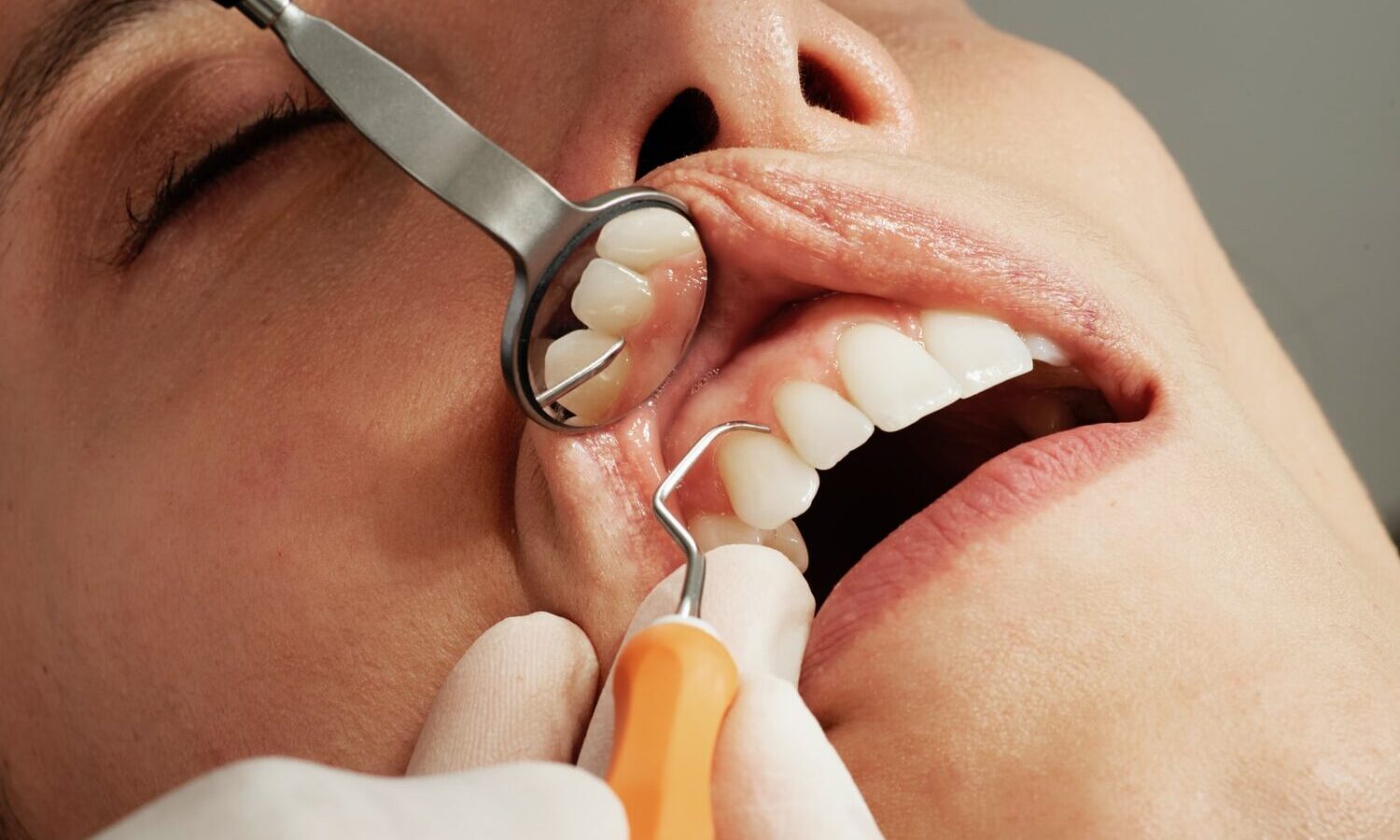 Still, marijuana per se is not completely benign with regard to our oral health. "Smoking marijuana is associated with gum disease and dry mouth, which can lead to many oral health issues," Quartey noted. "It also puts smokers at an increased risk of mouth and neck cancers."
RELATED: How Men And Women Are Using Cannabis, According To New Survey
The ADA continues to push for more research on cannabis and oral health, but also recommends dentists talk about cannabis use while reviewing the health history of their patients.
And patients who love cannabis? Well, they can still preserve their oral health with a disciplined daily hygiene routine of brushing twice a day, flossing, visiting the dentist regularly and eating healthy. It's that simple!
This article originally appeared on Benzinga and has been reposted with permission.
Does Marijuana Legalization Increase Teen Use? New Study Has Answers
A federally funded study has found no correlation between marijuana legalization and cannabis use among teens, which is relief for marijuana enthusiasts. At the same time, this study, which was funded by the National Institute on Drug Abuse (NIDA), has poked holes in the theory that's often fronted by legalization opponents — that legalization will increase teen consumption of marijuana.
Currently, adult-use marijuana is legal in 21 states and DC. Maryland and Missouri joined this list through the midterm elections that happened barely a month ago.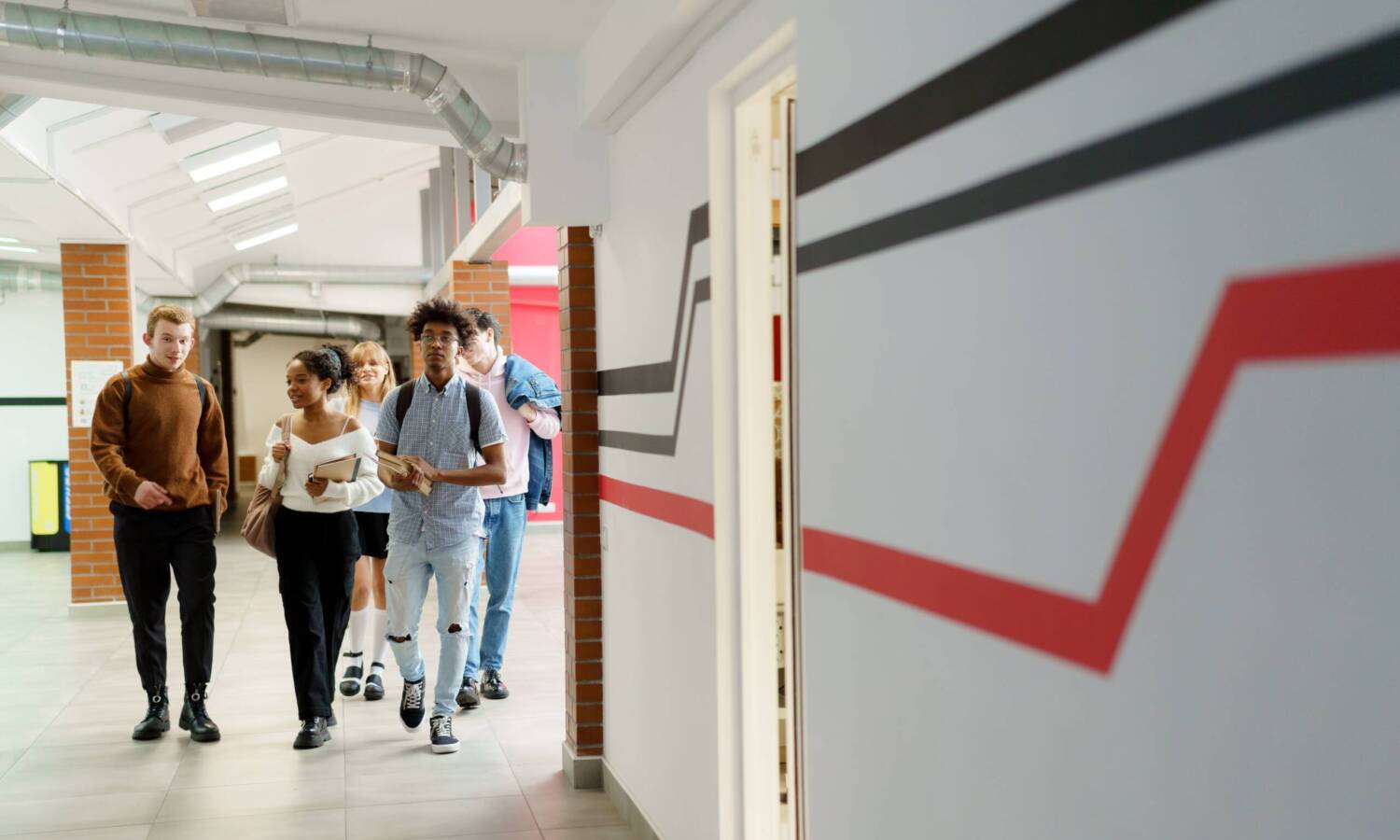 The study, published in the American Journal of Preventive Medicine, reviewed data collected from three longitudinal studies relating to use of cannabis among teens in New York, Oregon, and Washington between 1999 to 2021. The researchers found that teens in states that have legalized cannabis are not any more likely to abuse cannabis than teens in states that have not legalized cannabis.
RELATED: Does Marijuana Legalization Increase Alcohol Use? A New Study Might Surprise You
Though preliminary, the results from this study offer a glimmer of hope that marijuana legalization could have more benefit than harm to offer. Study author Jennifer Bailey has, however, advised cautious optimism, saying, "Although things look encouraging now, as we note in our paper, alcohol use increased slowly over 40 years after the end of alcohol prohibition."  
This article originally appeared on MyCannabis.com and has been reposted with permission.
Does CBD Modulate THC? No, Says Study – Cannabis | Weed | Marijuana
Does CBD modulate the effects of THC? No, says a new study.
For years, both experience and research have indicated that CBD has a mitigating effect when consumed with THC.
For example, budtenders suggest a THC-strain balanced with CBD for new consumers to avoid overwhelming them.
When an experienced stoner has eaten an edible or taken some oil and feels too high – they use CBD to take the edge off.
But a recent study suggests this is all placebo.
How Could CBD Modulate THC?
More extensive studies will conclusively determine if CBD modulates THC. But for now, we'll have to rely on conflicting research and anecdotal experiences.
CBD and THC have drastically different effects. THC stands for tetrahydrocannabinol, the most famous of all cannabis compounds. THC binds to our cannabinoid receptors to produce the "high" feeling.
CBD, on the other hand, doesn't directly bind to our cannabinoid receptors. It is more like a psychedelic in that it targets the serotonin 5-HT1A receptors, which we find primarily in our stomach.
CBD also prolongs the life span of our endogenous cannabinoids: anandamide (AEA) and 2-arachidonoylglyerol (2-AG).
These endogenous cannabinoids bind to our cannabinoid receptors. Researchers figure that because CBD inhibits the breakdown of anandamide in the cannabinoid one receptor, THC can't fully bind and thus has a muted effect.
Research performed under double-blind, placebo-controlled conditions suggested CBD can reduce the unpleasant effects of THC.
Other research disputes this. But what about this new study?
Does CBD Modulate THC? No, Says Study
According to the latest study no, CBD does not modulate the effects of THC. Published in the journal Neuropsychopharmacology, this randomized, double-blind cross-over trial was thorough.
Researchers recruited 46 healthy volunteers ranging from 21 to 50 years old. They'd used cannabis before but not more than once per week during the previous year. Researchers asked them to inhale cannabis vapour containing 10mg of THC combined with different levels of CBD. 
So per experiment, they consumed a 10:0 ratio, then a balanced 10:10 ratio, followed by 10:20, and then 10:30. In other words, by the last experiment, participants were inhaling more CBD per milligram than THC. 
After each experiment, the researchers asked the participants to complete a set of tasks. Researchers measured "psychotic symptoms," including "cognitive, subjective, pleasurable, pharmacological and physiological effects."
For example, THC is associated with delayed verbal recall. The study said CBD did not improve those scores.
The study concludes, "There was no evidence of CBD modulating the effects of THC on other cognitive, psychotic, subjective, pleasurable, and physiological measures."
Even going further to suggest, "This should be considered in health policy and safety decisions about medicinal and recreational cannabis."
Yet, did this study conclusively determine these results? Even the authors admit their research can only go so far without a placebo-controlled group.
To suggest that "no evidence that CBD protects against the acute adverse effects of cannabis," while other double-blind clinical trials have shown otherwise, indicates more to the story.
Building a CBD Tolerance 
This latest study suggested that CBD does not modulate the effects of THC in the short term. But what about the long term?
Cannabis connoisseurs know about tolerance. If you smoke weed daily, you build up a tolerance to THC. You can take a few days off and let your cannabinoid receptors reset. When you return to the herb, you'll feel the effects more with less.
CBD might work the opposite way. It may promote receptor sensitivity, meaning you need less over time.
CBD may also reestablish homeostatic levels (bringing balance to your endocannabinoid system). So while it may give the impression it's not doing anything, CBD is working with your system without producing the "psychotic symptoms," of THC. 
At least one study suggests the longer you use CBD, the lower dosages you'll need. Which is another way of saying: you need to build up some CBD in your system before it can work. 
With that in mind, how accurate was this new study? A short-term look at people inhaling THC-CBD vapour after a year of virtually no consumption?
And no placebo-controlled group, to boot.
Yet, these researchers want their inconclusive opinions "considered in health policy and safety decisions" about cannabis.
The Problem With the "CBD Doesn't Modulate THC" Study
Of course, the apparent problem with this "CBD doesn't modulate THC" study is its short-term aspect, the lack of a placebo group, and the cannabis delivery method.
Cannabis is a complex plant, and if you consume THC or CBD through edibles, the body will process the cannabinoids differently.
Same for plant extracts. Were the volunteers of this study taking THC and CBD isolates in vape format? Or were these full-spectrum products containing other cannabinoids like CBG and CBN?
What would result if a participant ate 10mg of CBD edibles for two weeks straight and then smoked a one-gram joint with 25% THC? And what if we paired them with a participant who didn't consume CBD two weeks prior? 
This is why more research is needed before inconclusive results should be "considered" in government policy. 
But the big problem with the "CBD doesn't modulate THC" study comes down to bias.
The study says, "Cannabis users may reduce harms when using a higher CBD:THC ratio, due to the reduced THC exposure rather than the presence of CBD."
Throughout the paper, the researchers engage in a priori extremism by labelling THC "harmful" without further discussion. It's one of the biases built into the study. And we saw it earlier by referring to THC's effects as "psychotic symptoms."
But what evidence links cannabis, particularly the effects of THC, to "psychotic symptoms?"
When we consume THC, we don't become "psychotic." We get high. We become stoned. The fact that they didn't use a neutral, scientific term to describe THC's effects brings the entire paper into question.
Not to mention, English and Australian universities funded this study. Two countries not exactly known for their legal recreational cannabis markets. (Even their medical program is strictly controlled and absurdly risk-averse).
Furthermore, we have conclusive, double-blind, placebo-controlled studies that prove that CBD reduces anxiety. And since higher concentrations of THC cause anxiety in some people, it's no surprise we have past studies indicating that CBD modulates the effects of THC. 
What Did This Study Prove?
The problem with this "CBD doesn't modulate THC" study is its bias and limited scope. They created a category of "psychotic symptoms." Then they tested this theory on a small group of participants in the short term without any placebo-controlled group.
It may be that CBD isn't the modulating agent we think it is. Further studies may validate the conclusions of this study. 
But further research is needed. Governments destroyed nutrition science in the 20th century by accepting half-baked theories and biased research as proven facts.
With cannabis legalization sweeping the world, we cannot allow the same thing to happen to cannabinoid-based therapies. 
What Happens if you take these Drugs at the Qatar World Cup?
The world cup has begun, and instead of all the focus being on the incredible football and the tournament itself, it is still tarnished by the strict law differences in Qatar. Thousands of fans from all over the globe have headed to the Gulf country to support their teams, knowing full well that this may be unlike any tournament experienced before. Essentially all recreational substances are banned in Qatar, with very strict punishment for those who ignore the rules.
Even alcohol has harsh restrictions. With human rights violations and bans on same sex marriage a massive problem in Qatar, a limitation on drug use seems like a walk in the park. But, let's see what would actually happen if you were caught taking specific substances within the world cup host nation. 
Qatar Host Nation
Qatar is a small gulf country – with a population lower than 3 million – that sits on the Arab peninsula. Made up of beaches and deserts, this middle eastern nation once just contained fishing villages for traders going between India and China to visit. After the first world war Britain ruled over Qatar, until they gained independence in 1971. Nowadays, the country is hugely wealthy due to their access to vital resources – these include oil and natural gas. In fact, Qatar has the third largest natural gas collection in the world. This is after Iran and Russia. To put this into perspective, 14% of the people living in Qatar are millionaires. Due to such a small population, the nation is considered one of the wealthiest in the world per person. It is believed that Qatar owns more property in the capital of England – London – than even the royal family. 
Nonetheless, with a lack of football culture, when the decision was made to allow Qatar to host the 2022 world cup, many were left confused. It seemed evident that the usually corrupt Fifa had yet again been swayed by the powerful money of a rich nation. The Guardian writes:
"In the years since, 16 of 22 voting exco members present in that hall have been implicated in or investigated over some form of alleged corruption or bad practice… In 2019 there were allegations Fifa had benefited from a $400m rights deal with Al Jazeera, Qatar's state TV station, offered just 21 days before the bid decision, with an extra $100m top-up should Qatar succeed."
Problems
But ultimately it would be the people, as usual, who would suffer. Qatar is a tiny nation and they were left with the task of spending 220 billion dollars to create the world cup infrastructure that was needed in a very short amount of time. How did they find the workforce to do this? Migrant workers coming from nations like India and Nepal were paid abominably low amounts of money in order to help build up this flawed tournament. It is believed that 6600 of these workers have already died due to unsafe conditions and overworking. But these aren't the only problems that have arisen. Qatar's laws on women's rights and same sex marriage are something from the stone ages, with women being under guardianship law and any same sex sexual activity being deemed illegal. Human Dignity Trust writes:
"Human Rights Watch reported that security forces have been arbitrarily arresting LGBT people and subjecting them to ill-treatment in detention in the country… Preventive Security Department officers detained them in an underground prison in Al Dafneh, Doha, where they were verbally harassed and subjected to physical abuse, ranging from slapping, to kicking and punching until they bled."
Needless to say, it seems that this world cup is surrounded by tarnishing controversy. In essence, it probably should not have happened this way and Fifa's name will – hopefully – be deeply damaged. But alongside all this are other issues that are, perhaps less extreme, but have also caused disruption. Qatar's strict substance laws are causing problems for those who are used to far more leniency. 
---
Thanks for making your way over. Subscribe to our Cannadelics Weekly Newsletter for regular updates straight to your email, along with great deals on awesome merch including marijuana flowers, vapes, edibles, smoking devices, and cannabinoid compounds. Check through the options, and pick what works best for you!
---
Drug Laws in Qatar
According to the government website, Qatar has 0 tolerance for drug-related offences. This doesn't seem to matter if you are a tourist or not. If you're discovered using, trafficking, smuggling or possessing any substances from a long list, you are likely to face severe punishment. But how severe? We're going to go through some of the most common recreational substances that people may want to take during the world cup, and see how risky it really is. Let's go. 
Hard Recreational Drugs
When it comes to hard recreational drugs, Qatar seems to have a blanket decision on all of them. Whether it's heroin, MDMA, ketamine, cocaine or whatever – the laws are extremely strict. If found in possession of any of these substances, fines could go up to $50,000. But if anyone is found trafficking hard drugs then the death penalty is also possible. Therefore, if there are any drug dealers out there who are considering Qatar an open market ready to be filled, we would advise to certainly reconsider.
There are no exceptions made for foreign nationals and the embassies of these nations have very little power to interject, especially when it comes to drug laws. If there's one place you want to avoid taking harder substances, it is Qatar. There is evidence that the country is moving away from their 0-tolerance approach however, but nothing has yet officially changed. The Ministry of Development Planning and Statistics has said:
​​"Qatar has moved away from treating drug addiction merely as a criminal matter and is recognising it as a health and social challenge and a human rights issue. The right to health includes the right to obtain health services without fear of punishment. "
The issue is, with a population made up of the wealthy, it is hard for those below to make the case for a change in drug laws. The culture is not yet there like it is with Europe, the US and other areas of the world. 
Prescription Medicine 
If you're hoping that prescription medicine may be easier to get through border control than you are wrong. You will need a very exact letter from your doctor for any substances. This needs to include the exact amount that you are allowed, the reason why and any other information. The most they will allow you to bring in is for a 30 day period. Qatar has also banned the use of tranquillisers, antidepressants and certain sleeping pills. If you are hoping to carry these substances in your hand luggage, it is probably a good idea to speak to your embassy in Qatar just to ensure the specific rules.
Otherwise, you may face anything from confiscation, a fine, or even deportation. Over the last few weeks, Qatar customs officers have stopped around 2000 opiate pills from coming into the country. These passengers are awaiting their court cases. With prescription medicine, ensure you have all the backup documents you need. Don't go bringing some random valium or Xanax without a note. 
Cannabis
Cannabis is treated as harshly as any other drug in Qatar. Despite hashish being known to be world-class in that section of the world, the cultivation, sale and possession of weed is completely illegal. In fact, there was a British tourist who was found with a cannabis grinder in his luggage in 2019 who faced years in a Qatari prison. He was able to leave the country but they attempted to extradite him back when he was visiting Greece. Fortunately, he won his case. This is an example of the kinds of harsh realities that can be faced if found with even just cannabis accessories. 
Alcohol
In Qatar, the legal age of alcohol consumption is 21. Of course for Muslims, who make up a large amount of the Qatari population, it is illegal. The ban on alcohol in Qatar is what has been getting all of the headlines. Many people are contemptuous of avoiding hard drugs throughout the world cup, but not drinking for them is not an option. You only have to watch a video on Youtube of hundreds of fans cheering and throwing their beers when their side scores a goal to realise how integral drinking culture is when it comes to major tournaments. That said, any alcohol-related violence or serious disturbance should not be permitted anywhere in the world.
At the world cup, alcohol is not easy to access. It is banned in stadiums and is completely illegal to drink in public areas. There are designated hotels and spots where alcohol is allowed, but the prices are extortionate. Half a litre of beer costs 50 Qatari riyals, which is equal to around 12 dollars. The whole affair has made alcohol quite appealing to a lot of supporters. However, it has also meant that many fans have attempted to smuggle alcohol into stadiums – with one individual turning a pair of binoculars into a discreet booze bottle. For anyone found drinking in a public place, they could face a 6 month prison sentence or a fine of up to $700.
Vapes & Cigarettes
Oddly enough, vapes are another banned substance or device in Qatar. If you're someone who enjoys an e-cig then make sure you don't bring it to the world cup. Cigarettes are very much legal to buy in the country, with 25% of Qatari men smoking, but there is a strict vape ban. This has been the case since 2014. If you're found with a vape you can face fines of up to $2,700 or a prison sentence up to 3 months. Only around 0.6% of women smoke in Qatar, which is likely to do with their guardianship laws. These essentially do not allow women to marry, study abroad or find a job without permission from their male guardian. 
Conclusion 
As you can see, the Qatar world cup is surrounded with controversy. The human rights violations alone are enough of a reason to avoid visiting. Many female footballers have boycotted the tournament altogether in response to the horrific women's rights there. Even the 'OneLove' armband – supporting LGBT rights – has been banned by Fifa. Many players have resisted wearing it in fear of sanctions. Ultimately, the Qatar world cup should probably not have gone ahead. Nonetheless, if you still want to enjoy the tournament and support your team, then definitely be careful when it comes to substance use. Qatar have some of the strictest drug laws in the world.
Hello and welcome readers! We appreciate you making it over to Cannadelics.com; where we work hard everyday to bring you fully-rounded coverage of the growing cannabis and psychedelics spectrum. Hang out with us regularly to keep up with everything going on, and sign up for the Cannadelics Weekly Newsletter, so you're never late on getting a story.
Related