Harvard Grad Student Arrested for Cannabis in Bali Dies in Custody Due to Police Brutality
On the 11th of August 2022, a 32-year-old Peruvian Harvard Kennedy School student, Rodrigo Ventocilla Ventosilla, was pronounced dead at a hospital in Denpasar, Indonesia, while in police custody. According to reports, Rodrigo was earlier arrested over cannabis possession and was allegedly discriminated against and maltreated by the police.
Ventocilla, a celebrity trans right activist and a transgender man, was confirmed dead five days after being held in custody by the police for cannabis possession as soon as he arrived in Bali. According to local reports, Ventocilla was visiting Bali with his spouse for their honeymoon vacation. While the police maintain he was arrested on a cannabis possession charge, Ventocilla's family alleges that he was arrested as an act of transphobia and racial discrimination. He was denied his fundamental human right and was subjected to police brutality and violence while his lawyers and family members were not informed of his condition, claims Ventocilla's family.
Ventocilla is recognized as an active voice in the trans community. He was a founding member of Diversidades Trans Masculinas, the Peruvian trans rights advocacy organization. He was also pursuing a master's degree in Public Administration in International Development at the Harvard Kennedy School, a member of class 2023.
The families of Ventocilla and his spouse, in a public statement published on Tuesday, called on the Peruvian justice system to thoroughly investigate Sebastian and Rodrigo's human rights violation and ensure that truth, reparation, and justice is served. 
Douglas W. Elmendorf, the dean of Harvard Kennedy School, in a statement issued on Tuesday night, affirmed that the school is entirely behind and in support of the family's call for quick and careful investigation and that relevant information should be released for the general public.
Reaction From The Bali Police.
Following the news of Ventocilla's death, the Bali police launched an immediate investigation to determine the cause of his death. However, it remains unclear what the focus of the investigation will be and whether or not the result of the investigation will be made public. When asked for a comment about the public statement released by Ventocilla's family, the Bali police did not comment.
However, Bali Police's head of public relations, Stefanus Satake Bayu Setianto, previously stated that Ventocilla died in police custody after swallowing an unknown quantity of drugs on the 8th of August, 2022. Further explaining to detikBali, an Indonesian news outlet, Stefanu Satake affirmed that Ventocilla died from complete failure of body function, causing impaired liver and kidney function, including impaired nervous system function.
Meanwhile, Ventocilla's family questioned the police's explanation. While making the public statement on Tuesday, they acknowledge that they certainly do not know Ventocilla's cause of death, and that is why they are calling for an independent autopsy.
Timeline Of The Event
After vomiting and experiencing stomach pain, Ventocilla was immediately rushed to the Bhayangkara Hospital, according to the reports of Radar Bali, an Indonesian news outlet. The source further explained that Ventocilla was referred to the Sanglah Central General Hospital after his health deteriorated, where he later died on the 11th of August 2022 at precisely 3:10 p.m local time.
According to Ventocilla's family, the police have not been transparent about the whole situation from the get-go as they obstructed access to the hospital. The hospital was guarded at all times, and his lawyers, including Harvard students who came to help, were all denied access to see him.
Based on police reports, Ventocilla was initially detained at the Gusti Ngurah Rai International Airport Denpasar on the 6th of August 2022 for possessing a herb grinder. Radar Bali aslo reported that the Bali police arrested Ventocilla, also in possession of cannabis and two other tablets. 
Meanwhile, Ventocilla's family claims he was arrested for possessing prescription drugs he often took as mental health medication. The family claims Ventocilla and Marallano, his spouse, were denied fundamental human rights such as freedom, health, and the right to legal defence.
Arriving on a separate flight, Marallano was also detained by the police in Bali without a charge after trying to help Ventocilla gain freedom. The family also accused Bali police of extortion, claiming they demanded a large sum of $200,000 to free Marallano and Ventocilla.
The Peruvian consular services in Indonesia were not spared from Ventocilla's family's wrath. They claimed the consular did not offer any support not until news of Ventocilla's death hit the news. The family's statement affirmed that the consulate's actions were negligent and late, hindering the family's effort to help Rodrigo when he was initially detained.
That's not all; the family also reached out to the Peruvian Foreign Ministry, saying they should take full responsibility for neglecting its duties and execute a thorough investigation regarding the actions and inactions of the head of consular services, Julio Eduardo Tenorio Pereyra.
The family claims while nothing can bring back Ventocilla, their demand for truth and justice will help pursue the goal of improving the quality of service assistance to Peruvian citizens abroad without preservations for ethnicity, class and gender. Following this statement, the Peruvian Foreign Ministry and the Peruvian embassy in Indonesia did not comment on the matter.
On Tuesday, the dean of Harvard Kennedy School, Elmendorf, commented that the school had been updated about the circumstances surrounding Ventocilla's death, which the family has described as extremely disturbing. Elmendorf added that the school would continue to stay close to Ventocilla's family and offer full support to the family as they cope with the devastating situation. The HKS alums and Rodrigo's HKS classmates have also been kind to provide crucial assistance to the family.
Debra E. "Debbie" Isaacson, HKS Senior Associate Dean for Degree Programs and Student Affairs and Elmendorf, announced Ventocilla's death to the entire school on the 12th of August, 2022. They acknowledge that his death is a tragedy for both friends and family and everybody at the Kennedy School, and for employers whom he no doubt would have served well after graduation.
Conclusion
The sad tragedy that happened to Ventocilla is just the latest cannabis-related crime in Bali, and according to western standards, the punishments for such an act do not fit the crime. Just recently, a Brazilian student faced 15 years after being arrested for possessing 9.1 grams of cannabis at the Ngurah Rai International Airport in Bali.
As a tribute to Ventocilla, Isaacson and Elmendorf announced that HKS will be holding a memorial service in memory of him.
BALI CANNABIS LAWS, READ ON…
Flower Is Still King in the Cannabis World, But For How Long?
A recent study shows that flower truly still reigns. The study which researchers claim to be one of; if not the most thorough reviews of marijuana consumption at the population level in the United States and Canada to date, investigates trends in marijuana usage patterns in the U.S and Canada from 2018 to 2020, with researchers recognizing the quickly diversified market in the two countries since the legalization of recreational and medical marijuana.
THE STUDY
The study examined variations over time in the frequency of use of various marijuana products, as well as the regularity of use and intake among each product type, in population-based surveys research performed in Canada and the U.S.
From industrial panels in the United States and Canada, within states that may or may not have a legal, adult-use marijuana market, respondents between the ages of 16 and 65 were gathered. Nine different cannabis products, namely, oils and concentrates, edibles, dry flower, and other goods, were the subject of data collection on usage frequency and volume consumed. Customers' tobacco and cannabis use habits were also questioned, and researchers gathered sociodemographic data to look for any correlations between usage and these factors.
The results were in line with earlier studies, concluding that flower continues to be the most popular form of cannabis among consumers, whether or not those consumers engaged in the legal or illicit cannabis markets. Researchers did note the prevalence of other cannabis strains, particularly in areas where it was legal to buy marijuana from stores with a permit.
FINDINGS FROM THE STUDY
Although dried flower was the most frequently used product, research into consumer usage over the previous 12 months from 2018 to 2020 revealed a reduction in the United States' legitimate (78% to 72%) and illicit (81% to 73%) states and Canada (81% to 73%). Essentially all other product forms showed an increase in the prevalence of recent 12-month use, but the percentage of daily use stayed consistent for the study's observational years.
In 2020, edibles and vape oils matched flower as the most popular cannabis products. The usage of non-flower items was also most prevalent in U.S. legal states, although comparable patterns were seen throughout all study-affected jurisdictions.
Men were more likely than women to report using processed foods. In line with other recent studies showing that marijuana vaping is the most common method of cannabis intake among U.S. teens, vape oils emerged as the most frequently processed product among the 16 to 20-year-olds polled.
The average size of a joint has also increased over time in all jurisdictions, regardless of if adult-use marijuana is prohibited or not, according to researchers, who also found an increase in the daily consumption of cannabis flower.
IN-DEPTH DATA
In terms of product consumption, flower (60%) outpaced vapes (24%), dabs (8%), and edibles (6%) in popularity. Tinctures (0.9%), topicals (0.4%), and beverages (0.3%) all had reported consumption rates under 1%.
These numbers are similar for both sexes: 62% of men and 60% of women reported consuming flowers. Consumption of edibles (7% for men and 5% for women), dabs (8% for both men and women), and vapes (25% for men and 24% for women) was likewise comparable.
The consumption of flowers remained consistent across all age groups, with the 58–76 age group reporting the highest rates at 64%. In contrast, 62% of people in the 26–41 age group, 60% of people under 26, and 60% of people in the 42–57 age group reported consuming flowers.
Contrarily, Gen Zers, who made up 27% of that group, were the most likely to report using a vaporizer. Only 18% of people in the 58–76 age group reported using vapes, compared to 22% in the 26–41 and 42–57 age groups.
Dabs were also highly common with younger customers than with older ones. 9% of those under 26 reported consuming dab, compared to 7% of those in the 26–41, 5% of those in the 42–57, and 2% of those in the 58–76 age groups.
Conversely, older populations than younger ones preferred edibles. Leading 12% of those aged 58 to 76 and 11% of those aged 42 to 57 reported consuming edibles. Under 26% reported 4%, whereas the group aged 26 to 41 reported 7%.
The only noticeable percentage among tinctures, drinks, and topicals was 3% of the 58–76 population who consumed tinctures; all other age groups and products showed 1.5% or lower.
CANNABIS FLOWER PURCHASING TRENDS ARE CHANGING
Although the fact that flower triumphs once more may not appear surprising, these data provide some context for the future. That is, flower might not always reign supreme.
The results highlight the fast-developing nature of the marijuana product industry, including substantial variations in the types of marijuana products consumed by consumers, the authors write in the report's conclusion.
Retailers report there's less focus on purchasing for intensity in favor of other properties of the plant, such as terpenes and lower cannabinoids, as consumers become savvier in more established state markets.
According to an MJBizDaily study, recent statistics from Headset that examined the marijuana markets in Colorado, California, Nevada, Michigan, Washington, and Oregon state seem to confirm the same tendencies. Cannabis sales increased to $4.92 billion in 2020 from $5.49 billion in 2021, per the retail revenue data from the six states, while the market share of the flower decreased overall.
Cooper Ashley, a senior data analyst at Headset, reports that the increase in flower sales last year was less than the 18% growth in total marijuana sales. Comparatively, sales of edibles rose 20.4%, from $1.14 billion to $1.37 billion, during the same period. Before topicals and tinctures/sublingual, flower was the third-slowly-growing product line.
It's unlikely that flower will abdicate from its kingdom anytime soon, even though there are several other rivals to consider in the present day.
BOTTOM LINE
Flower is still going strong as the most purchased part of the cannabis plant, according to the research. Although dried flower remains the market leader, it has started to fall behind the growing acceptance of processed cannabis products such as dabs and vapes as the consuming generation grows.
WHY IS FLOWER SO POPULAR, READ ON…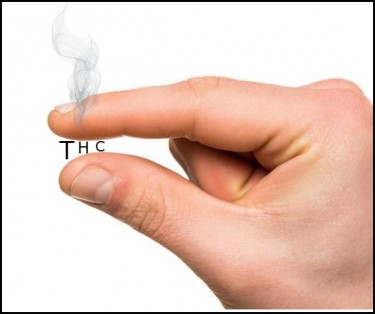 Tough Times in Oregon Cannabis
Oregon doesn't want any new cannabis businesses. This turnabout rather happened quickly. Until this spring, the Oregon Liquor Control Commission (OLCC) issued most types of cannabis licenses to anyone who qualified under relatively broad parameters, through a cheap and simple licensing process. Oregon was even the first state to open its program to non-resident owners, back in 2016.
We first saw OLCC attempt to slow things down a bit back in 2018, when it "paused" acceptance of new applications in response to administrative backlog. Then, in the spring of 2019, the Oregon legislature enacted the (now expired) SB 218 moratorium on new producer licenses. But those actions paled in comparison to the current, multi-faceted effort by state actors to reign in the program.
Local industry has captured the legislature at this point, perhaps out of sympathy. This has placed downward pressure on OLCC to reign in licenses. The biggest shot across the bow was HB 4016, which enacted a sweeping moratorium on new cannabis licenses in the state. That sounds like a big deal, and it was; but really it was just one of a handful of actions targeting the industry over the past year.
A the end of July, OLCC announced its intent to "tighten the change of ownership option" for bad actors in the Oregon industry. In short, OLCC directed its Administrative Hearings Division to take stronger positions in settlement talks with alleged violators, including by refusing to allow those alleged bad actors to sell their licenses to new parties. You can think of this as similar to a directive given by a district attorney to subordinate prosecutors– mandating the end of plea bargains, and requiring that charged parties "plead to the sheet."
At the end of August, OLCC also teamed up with the Oregon Department of Water Resources to begin unannounced inspections of OLCC producers and ODA hemp growers. This ensued pursuant to HB 4061 which allocated significant funding for the sweeps, and gave OLCC personnel a sort of "peace officer" status with respect to field actions. The initiative was similar in nature to last fall's controversial Operation Table Rock. That effort saw mass inspections of Oregon hemp farms, searching for high-THC crops.
What's next
So what do things look like right now in Oregon cannabis from a regulatory perspective? Here are the takeaways for me:
The Oregon legislature will continue to do what industry asks of it. This means maintaining walls around the program and its status quo– including on tax issues. Most of the heavy lifting is over, but we can expect to see program tinkering in the 2023 session as usual. The regulated industry continues to struggle and will push for more.
The OLCC will continue to take a tougher line in the office and in the field, pursuant to ongoing funding. The goal is to cull licenses. In our view, the Commission seems somewhat discombobulated as it attempts to instate processes, policies and justifications to cull the herd. Advice to operators is simply to steer clear of the crosshairs.
Outside help is not coming. Both Congress and the Biden Administration continue to disappoint on cannabis. California finally joined Oregon in passing a cannabis export bill last month, but my guess is the two states won't link up anytime soon. Even if the opposite were true, market conditions in each state aren't promising for Oregon licensees.
The takeaway
The Oregon cannabis industry is in a tough spot right now. It's no fun. Most businesses have no money and sales have declined from pandemic era highs. A few of the big players — which are essentially immune from meaningful OLCC enforcement action — continue to put the squeeze on everyone else. The silver lining here is that anyone who can make it through this slog has a real chance at sticking around long term. But anyone looking at investing in or owning an Oregon cannabis business at this point should be aware of these dynamics.
____
For more on what's going on and how we got here, check out the following:
10% of Canadian Cannabis Consumers Now Grow Their Own Weed at Home Says New Study
The Cannabis Act, which legalized the usage and sales of marijuana for non-medical uses in Canada, went into operation in October 2018. The act contains provisions for home growing of cannabis, permitting a maximum of four cannabis plants to be cultivated per household, with the ability for each territory and province to impose additional limitations as they see fit. For example, Provinces like Manitoba and Quebec forbid planting cannabis in homes for recreational purposes, whereas the other provinces permit the growth of a maximum of four plants. About 10% of Canadians who use marijuana grow their own or have another person do it for them, according to the National Cannabis Survey (NCS) of 2019.
Only a few studies, the majority of which were carried out outside of Canada have looked at the demographic trends of home cultivation. According to this research, men between the ages of 20 and 40 who are working or enrolled in school, reside in rural areas, and regularly use marijuana are the ones who are most probable to engage in marijuana cultivation at home. For personal or shared medical needs, cultivating marijuana at home is most frequently done for this reason. Self-reported advantages of growing marijuana at home include greater control over the quality, lower expenses, and averted exposure to the black market.
DATA ON CANADA
According to statistics reported in the journal Addictive Behavior Reports, around 10% of Canadian cannabis consumers in Waterloo, Canada reports practicing home growing of cannabis plant. Canadian research teams investigated home cultivation patterns before and after adult-use marijuana legalization in 2018. Adults in most parts of the country are allowed to cultivate up to four cannabis plants for personal use under the law.
According to the researchers, the number of customers who cultivated their own cannabis plants jumped to nine percent from the six percent recorded before the legalization of cannabis in 2020. Those who lived in more rural locations were far more prone to cultivate their own. The majority of people who participated in home growing did not exceed the plant restrictions of four plants set by law.
According to the authors, about one-tenth of Canadian cannabis users reported home production of cannabis in 2020, with a moderate rise coming after the legalization of recreational cannabis. Home cultivation adoption is related to province and cultivation rules; notably, Manitoba and Quebec, the only jurisdictions that restrict the recreational cultivation of cannabis in homes, recorded among the lowest rates. Although the current study found a rise in home cultivation among the previous 12-month cannabis consumers following legalization, it will be interesting to observe if rates continue to rise even as there is the availability of legitimate cannabis and the price of legalized marijuana falls.
DATA ON THE WHOLE OF THE UNITED STATES
Less than two percent of marijuana consumers in the United States are predicted to grow their own cannabis at home, however, the real number of growers has probably climbed in the last few years as more regions have made marijuana legal.
The addition of legislative measures safeguarding non-commercial home growing of marijuana acts as leverage to ensure the product offered at retail stores is of a high quality, is safe, and is reasonably priced, according to NORML, which has long supported that individuals in legal countries should have the choice to grow small amounts of cannabis at home for personal use. Furthermore, allowing cannabis to be grown in consumers' homes gives adult users access to a quick source of cannabis, displacing the black market. A source like this is essential because it frequently takes state authorities a good number of months or even years after a law is passed to produce licensed retail outlets.
DANGERS THAT COULD ACCOMPANY HOME GROWING OF CANNABIS
Flame and electrical hazards, unintentional child exposure, and the sale of cannabis grown at home on the black market are just a few of the concerns that can be linked with home products that have been scientifically established. People who grow cannabis at home might be more likely to suffer from marijuana use problems like addiction and other mental health concerns because home cultivation of cannabis for non-medical uses has been linked to increased availability, more potent cannabis (i.e., cannabis with a higher concentration of tetrahydrocannabinol [THC]), and a higher frequency of use. Home growing has, however, received much less research than other cannabis-related dangers, like office use and driving after having used marijuana.
The regularity of use, a key indicator of workplace usage, may increase as a result of easier availability of cannabis due to home cultivation. But a recent study indicated that prohibitions against home cultivation are linked to decreases in fatal occupational accidents. This is possibly due to the fact that workers are permitted to use marijuana instead of other substances like opioids and alcohol, (which are arguably more dangerous for workplace safety) due to the increased accessibility provided by these regulations. And it helps some employees deal with their daily stress and struggles.
According to recent estimates, 25 percent of Canadian employees who use cannabis have done so at work.
In several U.S. regions, once non-medical cannabis usage became legal, rates of driving while impaired by cannabis increased. However, self-reported self-reported statistics of driving after marijuana use have stayed largely stable in Canada since recreational cannabis was made legal, according to a new study based on data from national and provincial population surveys.
According to a U.S. study on home growing laws, there is no difference between areas that permit home growing and those that do not in terms of the probability of driving after using cannabis. However, further study is required to fully comprehend how legalization has affected driving while under the influence of cannabis in Canada.
BOTTOM LINE
After the legalization of recreational cannabis in Canada, there was a rise in the percentage of people who practice home cultivation presumably all across the country with the obvious exceptions of the regions of Quebec and Manitoba, which openly reject the legalization of recreational cannabis.
CANADA LEGALIZES WEED, NOW WHAT, READ ON…