House Passes Bill Permitting Cannabis Ads on TV and Radio
The U.S. House of Representatives recently passed a bill that would allow marijuana advertisements to run on radio stations and television channels. Congress has taken the first steps towards permitting advertisements in the states with legal medical use of marijuana, as well as legalized recreational use.
The bill is part of the 2023 fiscal year and consists of provisions that would rid the Federal Communications Commission (FCC) of its ability to take administrative action against broadcasting channels that accept and run cannabis ads in legal states.
It should be noted that despite this progression, companies would still have to comply with the local regulations regarding marketing cannabis.
In American states with legalized medical/ recreational use of marijuana, the local television channels and radio stations are currently unable to run ads from government authorized cannabis distributors. This is because the stations have to operate under an FCC license. However, the same laws are not valid to their competitors, such as magazines, billboards, social media platforms, as they are free to advertise marijuana.
Related – Biden 'Working On' Fulfilling Marijuana Campaign Pledge To Release Prisoners
How Does This Change the Future of Advertising In the Cannabis Industry?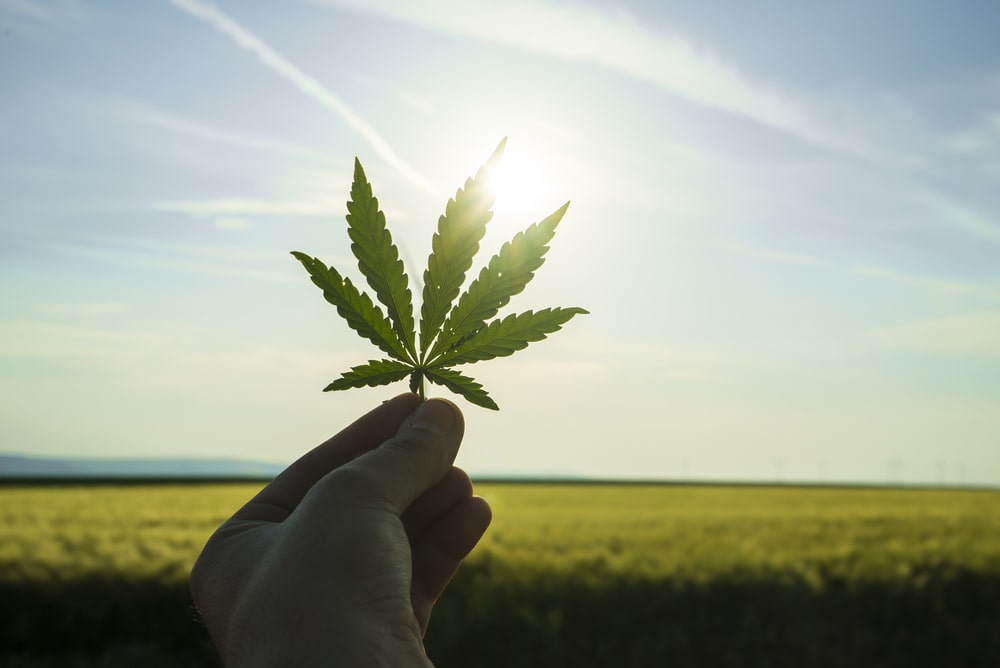 Although it is still too early to comment, at the moment it appears that the Congress has started working towards acceptance for cannabis ads in the future. However, the bill still requires approval from the Senate before it can come into effect.
The National Association of Broadcasters (NAB) commended the House committee on their step towards making cannabis more acceptable in the community. Alex Siciliano, the NAB's spokesperson commented on the legalization of cannabis in some form in the majority of American states.
"For too long, local broadcasters have been stuck in a regulatory purgatory because of conflicting federal and state cannabis laws. Today's passage marks an important step towards allowing broadcasters to receive equal treatment for cannabis advertising that many other forms of media have enjoyed for years. While we are pleased to see the House act, broadcasters will continue to work with policymakers for a permanent resolution to this competitive disparity to the benefit of consumers."
According to Insider Radio, the bill may face a challenge at the Senate, where it has to obtain at least 10 republican votes.
David Donovan, President of the New York State Broadcasters Association (NYSBA) said in a statement;
"This House-passed provision is a major step forward to level the playing field for local radio and TV broadcasters." "The provision makes clear that the law of the state in which a station is licensed should determine whether a station can accept cannabis advertising if they so choose"
For now, we have to wait and see whether the bill gets passed by next year. To stay updated on the latest news and developments regarding the cannabis laws in your state, visit Online Medical Card.
Underage And Shopping For Weed? Good Luck Scoring In This State
Now that marijuana is legal in a variety of places, a lot of people are concerned about teens and access. And while this positive mentality surrounding the drug might push young people to try it out or to fear it less, legal retailers, at least those in Colorado, are doing everything in their power to prevent this from happening.
On Tuesday, Colorado regulators shared there's a 98% rate of compliance with requiring people to show IDs before entering cannabis retailers. The report shows that 190 compliance checks have been done so far this year, with only four instances failing to ask for IDs.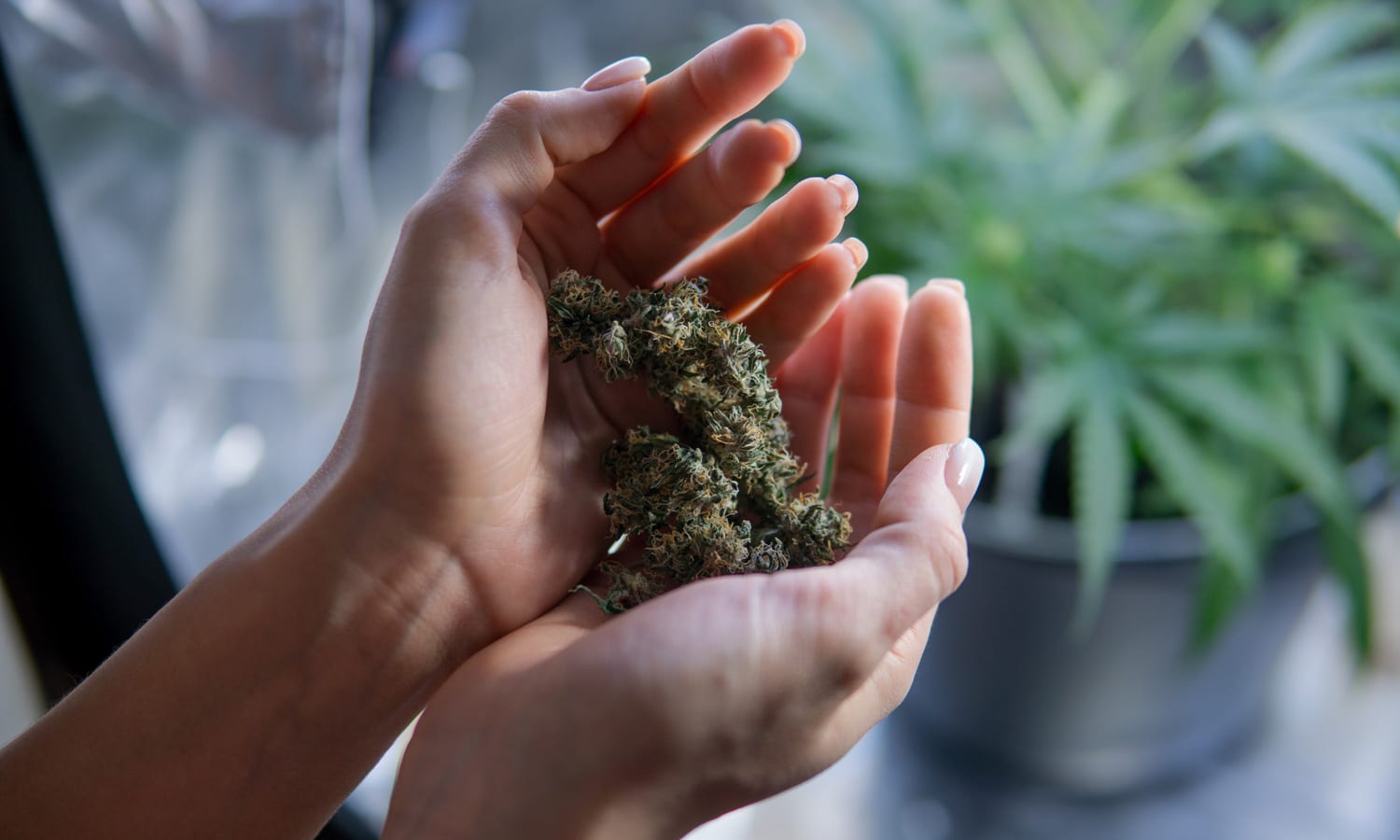 Colorado state laws make it clear that non-compliance with this law can quickly lead to a lot of trouble for these businesses, with employees caught putting their cannabis licenses at risk and facing up to a $100,000 fine.
"Unauthorized sale of Regulated Marijuana to an individual under the age of 21 is considered a license violation affecting public safety," said the Colorado Marijuana Enforcement Division (MED). "Businesses must remain vigilant in establishing internal measures to prevent underage access, and as the MED continues to monitor licensee compliance, it will evaluate business practices licensees have adopted to prevent unauthorized/underage sales."
RELATED: There Have Been Fewer Cases Of Synthetic Cannabis Poisoning In These States
Colorado asks its cannabis retailers to vet everyone that comes into the shop and actively look for people who are perusing the store and look like they're younger than 21, verifying their age with an ID check. Retailers have the power to turn people away if they think their ID is fake.
RELATED: Missouri's Marijuana Legalization Measure Officially Approved For November Ballot
While surprising in its cohesiveness, the data shared by Colorado has been backed by other studies that make it clear that legalizing cannabis doesn't increase underage drug use.
"Legalized cannabis retail sales might be followed by the increased occurrence of cannabis onsets for older adults, but not for underage persons who cannot buy cannabis products in a retail outlet," wrote the authors of a study on legalization and underage cannabis consumption published this year.
Cannabis And Lower COVID Hospitalizations: Is There A Connection? Here's What A New Study Found
By Joana Scopel
A new study found that "cannabis consumption is associated with lower COVID-19 severity among hospitalized patients."
According to the researchers "cannabis may actually lead to reduced disease severity and better outcomes despite a five-fold greater concomitant use of tobacco amongst cannabis users compared to non-users in our study population."
Researchers aimed to assess whether cannabis users hospitalized for COVID-19 had improved outcomes compared to non-users.
The study published in the Journal of Cannabis Research showed that cannabis users had better outcomes, including a decreased need for ICU admission or mechanical ventilation.
RELATED: Is Cannabis Use Associated With Pulmonary Disease And COVID-19?
"Cannabis users had significantly better outcomes compared to non-users as reflected in lower NIH scores (5.1 vs 6.0), shorter hospitalization (4 days vs 6 days), lower ICU admission rates (12% vs 31%), and less need for mechanical ventilation (6% vs 17%)," the study continued. "ICU admission was 12 percentage points lower and intubation rates were 6 percentage points lower in cannabis users."
About The Study
The authors stated that "the better results could be due to the medicinal properties, including anti-inflammatory effects, of some cannabinoids."
The researchers noted that the link between cannabis usage and better COVID outcomes makes sense.
"Out of the 1,831 COVID patients in the study, 69 patients reported active cannabis use, which was just 4% of the total patients," the study, conducted at two California hospitals, stated. "It is important to point out that differences in overall survival were not statistically significant between cannabis users and non-users."
Methods
The method used a retrospective analysis of patient data, which included comparing NIH COVID-19 Severity Scores, the need for supplemental oxygen, intensive care unit admission, mechanical ventilation, length of hospitalization, and in-hospital death for cannabis users and non-users.
RELATED: FDA Warns CBD Companies To Stop Claiming Their Products Can Treat COVID-19
"Given the diverse ways in which cannabis can be introduced into the body, our grouping of inhaled and ingested cannabis should introduce little variability to an already highly variable cohort of cannabis users," the study explained about methods of consumption.
"Pooling all cannabis users, regardless of administration method, gives our study more power in analysis while minimizing the risk of overfitted data."
Conclusions
The study concluded that "cannabis users were more likely to have lower levels of inflammatory markers at admission compared to non-users. This effect was sustained during their hospital course, with cannabis users continuing to have lower inflammatory markers compared to non-users."
In addition, researchers said, "this is the first study looking at clinical outcomes of cannabis users hospitalized with COVID-19."
However, the authors concluded that "further studies, including prospective analyses, will help to better understand the relationship between cannabis and COVID-19 outcomes."
This article originally appeared on Benzinga and has been reposted with permission.
There Have Been Fewer Cases Of Synthetic Cannabis Poisoning In These States
Synthetic cannabis is a problem for everyone, affecting those who are for and against cannabis legalization. While people who oppose legal cannabis are concerned with people's health and with what remains unknown about cannabis, proponents of legal cannabis claim that these programs can curb the use of synthetic cannabis.
A new data review supports these claims, finding that states with legal marijuana programs had fewer instances of synthetic cannabis use.
The findings were published in the journal Clinical Toxicology, which analyzed data from the National Poison Data System and discovered over 7,600 exposures to synthetic cannabis through the years 2016 to 2019. Researchers say that about 65% of users required medical attendance and recorded 61 deaths. Most importantly, state level medical cannabis programs were responsible for decreasing the use of synthetic cannabis over time.
Synthetic cannabis are man-made drugs with high toxicity levels, designed to produce the high of cannabis without the medicinal benefits. It has been linked with mental and physical damage and even the death of some users.
RELATED: The Danger Of Synthetic Cannabinoids
Researchers who conducted the study divided the data into three categories: permissive states, medical states, or restrictive states. States that experienced the most significant drop were permissive ones, with medical states following closely behind.
In an accompanying statement, the study's authors said that these findings support what proponents of legal cannabis have been saying all along — having an option for legal cannabis put limitations on the black market and can result in healthier options for people.
"Based on both past research and this current study, it's evident that users who have a choice to use a less toxic product would potentially do so," said Tracy Klein, co-author of the study.
RELATED: How Your Endocannabinoid System Affects Your Cannabis Experience
Synthetic cannabis is illegal in all states and is commonly known as Ak-47, K2, Spice, Scoobie Snacks, Mr. Nice Guy, and more alternate names. The drug produces a similar high to that of cannabis and is undetected in most standard drug tests, which is likely why there's a market for it.