How To Buy Weed – The Fresh Toast
The first time you enter a dispensary, it can be intimidating. With so many product types, insider jargon like dabs and sauce, and obscure cannabis measurements like quarter of weed or dub of weed or zip of weed, it is normal to feel a bit timid. But lots of people visit their first dispensary and find a welcoming, wellness-oriented community waiting with open arms.
The Jointly Magazine's Cannabis 101 section will teach you everything you need to know from cannabis jargon, to weed measurements, to helpful how-tos. This article highlights everything you need to know about how to buy weed legally – online and from a dispensary.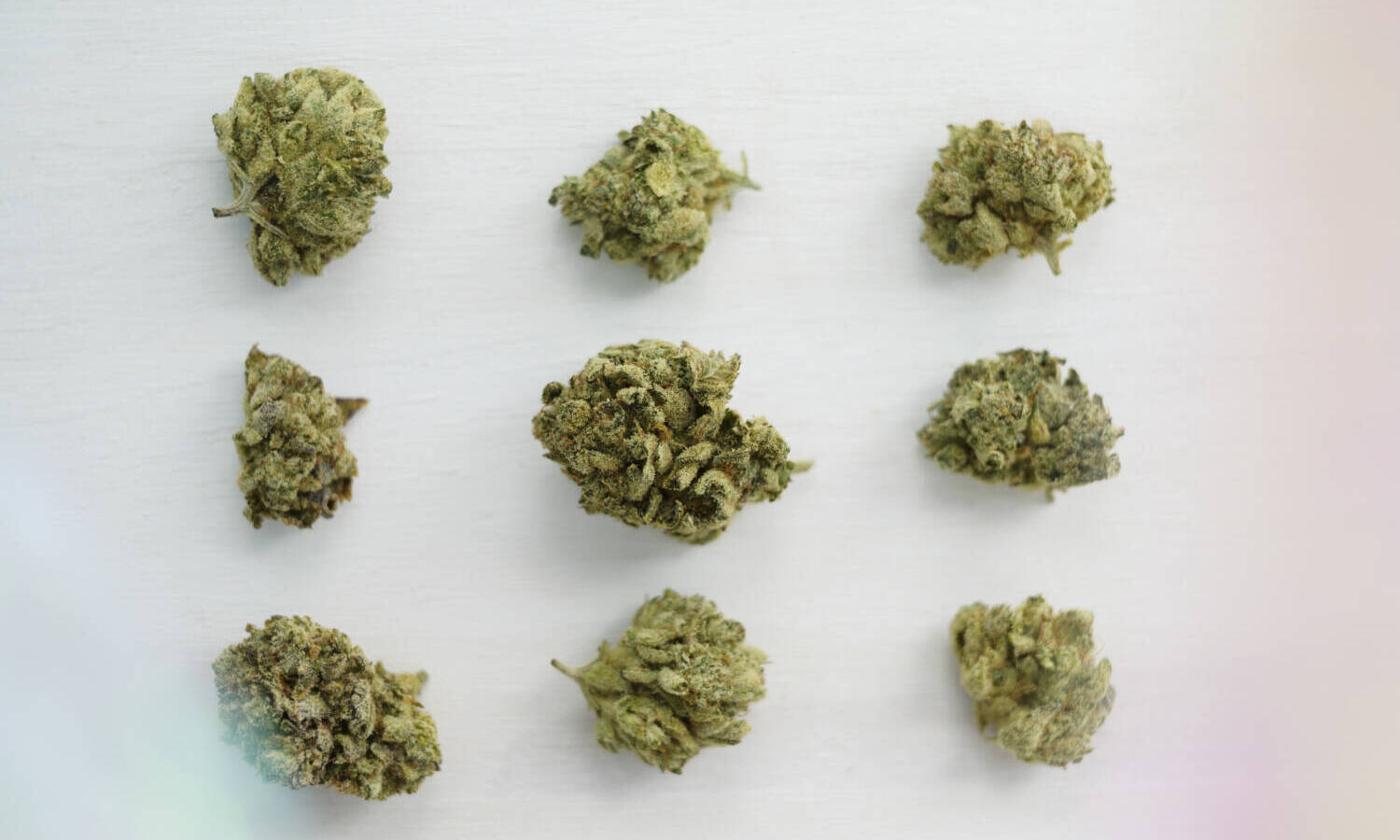 How to buy weed from a dispensary
Here are some helpful tips to keep in mind if you or someone you know is planning to visit their first dispensary. If you are planning to buy weed from a dispensary, don't forget to bring your government ID and medical marijuana card, if you have one.
Have an ID card and cash ready
You need a government-issued ID (verifying you're over 21 years old) to get into a cannabis dispensary. While some dispensaries have ATMs, everyone uses it, so you might find it out of order. It is best to bring cash to avoid any issues. Some dispensaries accept credit or debit card payments as well.
Think about what you want
How do you want to feel? Do you want a cannabis product that makes you feel energized or relaxed? Do you want to smoke cannabis flower, or would you prefer something easy and discreet like a tincture? Different cannabis ingestion methods can have different effects.
Ask questions
Ask questions whenever you need assistance. The budtenders there to help you. You can also ask your budtender to explain how to use the products.
Buy your products
Once you have found a product, all you need to do is buy it. Just resist the desire to vape or smoke a joint near the dispensary, as it generally illegal to consume cannabis in public—although you should check your local laws and regulations. Now you know how to buy weed from a dispensary.
How to buy weed online
Buying weed online is very convenient. Of course, you can only buy cannabis online if you live in a state where you can legally purchase cannabis from a dispensary through an online point-of-sale system.
RELATED: How To Get A Medical Marijuana Card From A Doctor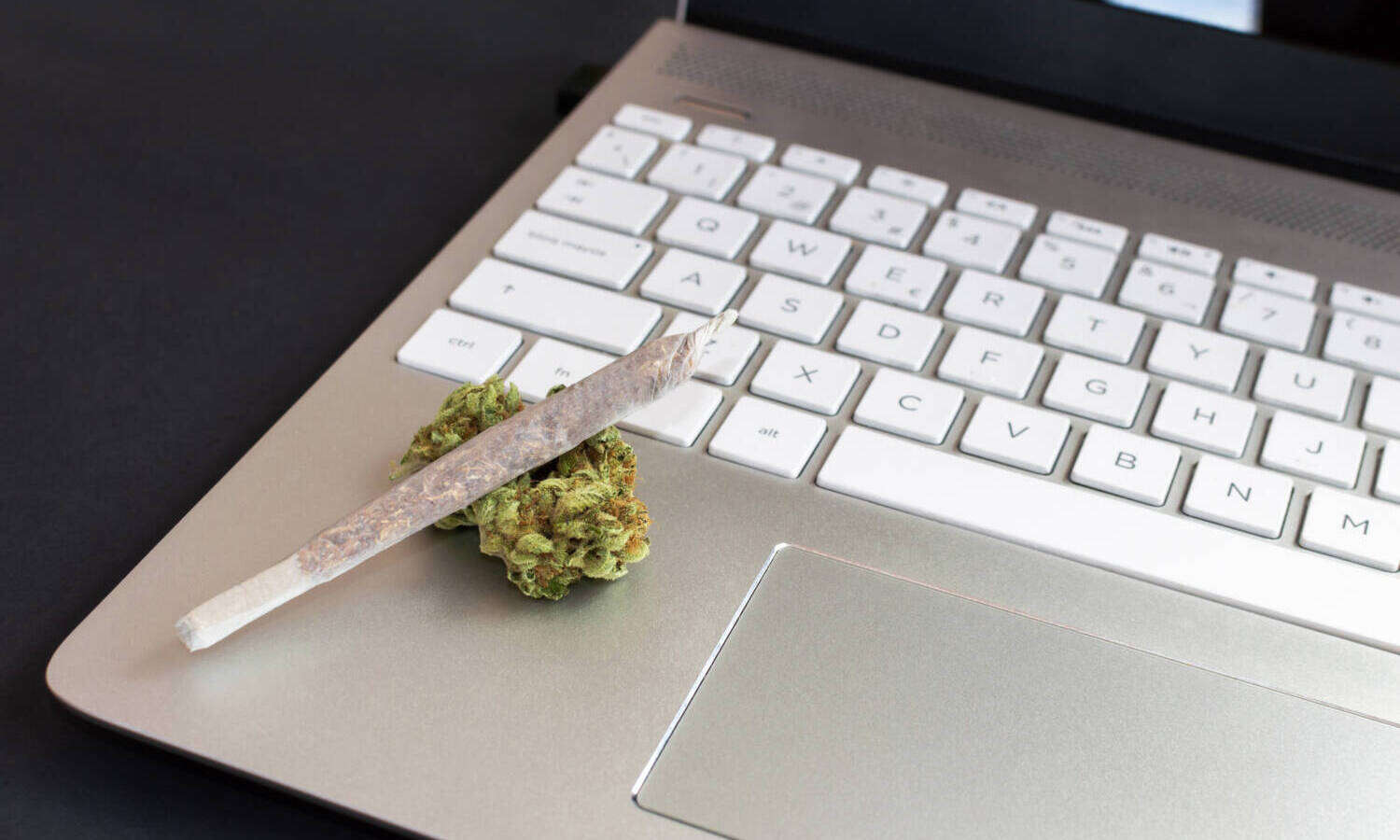 Buy legal cannabis online
To avoid purchasing through an illegal internet operation, visit your dispensary's website and navigate to online purchases. If online purchases are not available in your area, you cannot buy cannabis online. Some dispensaries have paired with delivery services, while others require you to come in in-person to pick up your cannabis products. Watch out for websites that request cryptocurrency payments or e-transfer.
Find top-rated products for your goals 
Jointly is a cannabis discovery app that makes it easy to find and match with the best cannabis and CBD products for your goals. Your matches are calculated from the real product ratings and experiences of hundreds of thousands of people using the Jointly app.
If you're ready to discover new products and reach your goals, download the Jointly app today on the App Store or Google Play, or explore your matches on the Jointly website.
RELATED: Understanding THC And TAC On Cannabis Labels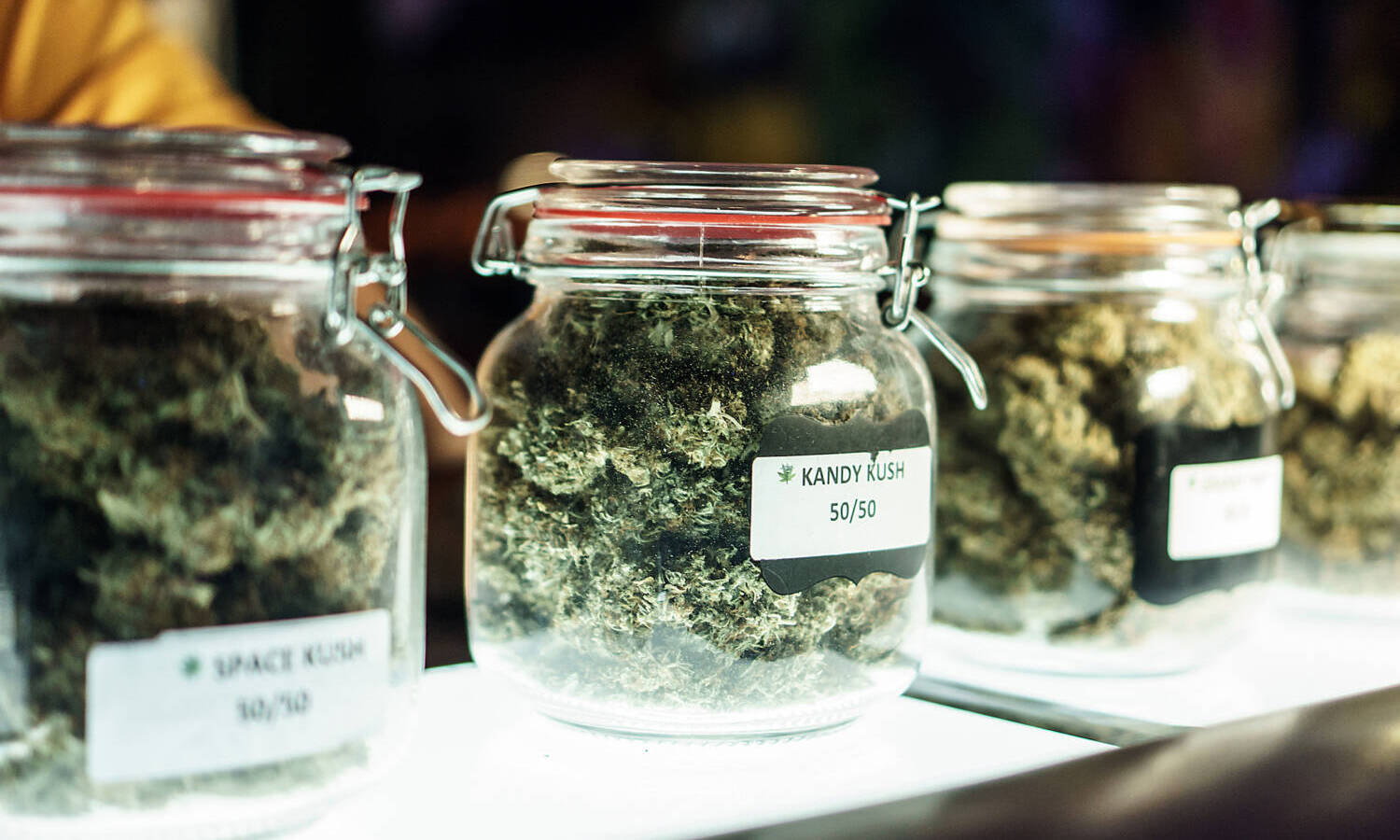 Are you curious about Jointly?
Whether you want to improve sleep, relieve daily stress, or just relax and refresh, Jointly can help you reach your goals with cannabis.
With Jointly, match with top-rated products, and build lists of your favorites to save, share, and bring to your local dispensary to help guide your shopping experience.
Jointly also helps you track your cannabis experiences through reflections that help you understand what's working, and what's not. In fact, the quality of your diet, how much you slept, who you're with, and the time of day are just some of the factors that can impact your experiences.
So if you're ready to enjoy your perfect cannabis experience, download the Jointly app today on the App Store or Google Play, or explore your matches on the Jointly website. Discovery awaits.
Green Wednesday: Here's What A New Survey Reveals About Cannabis Shopping Trends
Ever since cannabis legalization has swept across the United States, it has changed how millions of consumers around the country think about cannabis. It's now part of the very fabric of our culture and society, present during social activities, traditional holidays, even weddings.
The end of the year holidays are no different, as people have decided to use this as another opportunity gift loved ones with marijuana — the gift that keeps on giving. After all, who wouldn't want to receive a marijuana product as a gift?
However, there's a lot to understand about consumer cannabis buying behavior around the holidays. This information is valuable for cannabis businesses.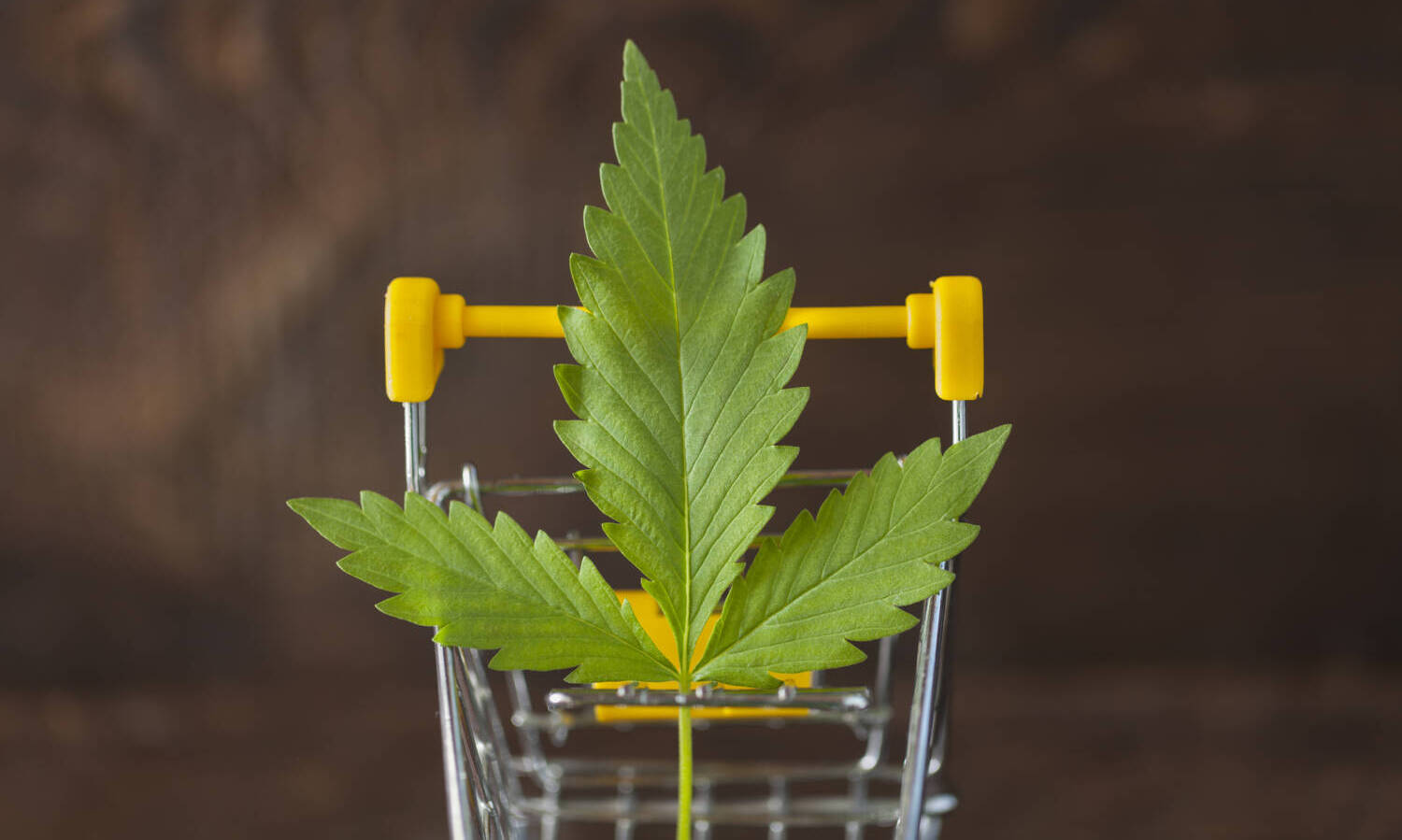 A recent report from Weedmaps has just shared some new data that businesses can benefit from. The online cannabis marketplace sourced the data from over a million transactions that occurred from October 2021 to January 2022, providing a deeper look into marijuana shopping trends during the busiest time of year for retail, reports Yahoo Finance.
They found that in 2021, there was a 167% jump in orders made with promo codes, boosting the overall increase in total orders made. Weedmaps also found that Black Friday is the most lucrative day as consumers use these discounts as an opportunity to stockpile marijuana for the holidays. There were 300% more people shopping around and claiming deals around Weedmaps sites, followed by large increases during Green Wednesday and Thanksgiving too.
Sixty-one percent more claimed deals on Thanksgiving, followed by 93% and 170% on Green Wednesday and Black Friday, respectively. But when it came to the quantity of orders made per day, Green Wednesday deals saw the biggest increase.
Cannabis Is No Longer a Novelty Item  
Ayr Wellness, an integrated marijuana operator together with real-time marketing solutions business Suzy, recently conducted a survey of around 1,600 Americans this past October. The purpose was to better understand the buying and consumer habits as well as beliefs of people about cannabis and Thanksgiving as well as holiday season.
According to Forbes, the survey revealed that 90% of marijuana consumers intended to purchase as much bud for the 2022 holidays as they did last year. Even if inflation had an impact on consumers' budgets, overall. Seven in 10 consumers reported they would be buying cannabis to share with their loved ones. It was also interesting to find that consumers reflect the mentality that cannabis is no longer a novelty item, but instead an integral part of holiday shopping and gatherings with family.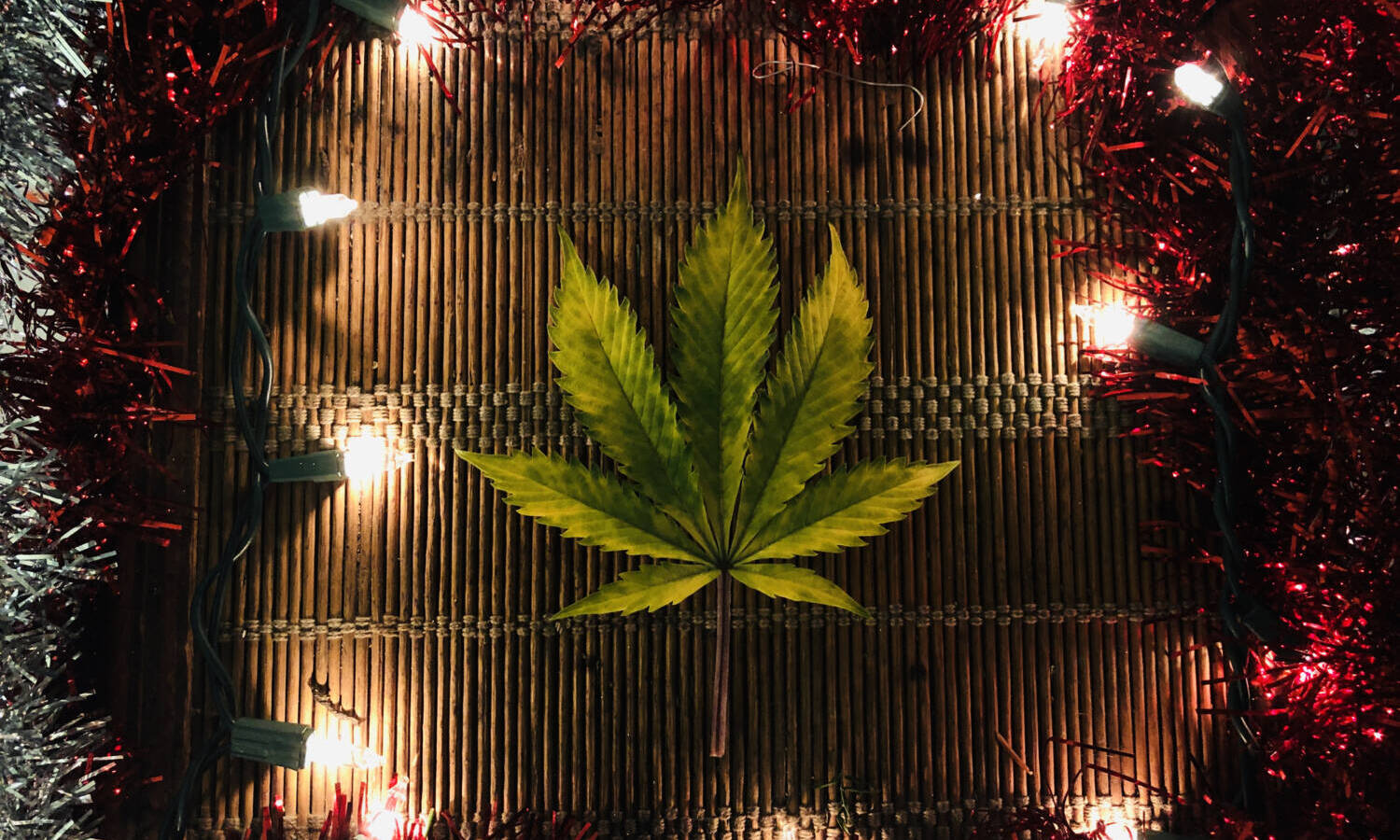 Additionally, two-thirds of poll respondents said that they'd buy the same amount of marijuana as they typically do around the holidays. Meanwhile, 24% acknowledged they will be spending more on marijuana this year compared to last year.
The average cost to consumers is $112 during the holidays, and almost a quarter reported they will spend a minimum of $100 on marijuana for the holidays.
RELATED: How To Deal With Weed Induced Panic And Paranoia During The Chaotic Holiday Season
"This survey is reaffirming to Ayr, and the industry, that cannabis isn't a luxury purchase for consumers but an essential good they're incorporating into their holiday rituals," said Jonathan Sandelman, Ayr's CEO, in an email to Forbes. "Whether you're sharing cannabis with friends and family or coping with family drama, data shows that 'Danksgiving' is going mainstream," he says.
"Cannabis is increasingly becoming an integral part of Americans' holiday celebrations, with the average consumer anticipating they'll spend $100 or more on products to enjoy, gift or share with others," Sandelman disclosed in a statement. "As stigmas continue to break down, we look forward to the day when cannabis will be as synonymous as pumpkin pie for Thanksgiving," he said.
More Data Shows Increase In Sales During the Weeks Before Christmas & New Year's Day
Headset, a leading real-time cannabis and market intelligence firm, has also shared similar buying patterns.
They shared in January that US and Canadian marijuana markets saw a jump in sales from December 18-24 2021 compared to the weed prior. The biggest increase was seen in the Canadian marijuana market, where they saw a 26% boost in sales while the US saw 17%. Markets in both countries saw the biggest increase in the topicals category right before Christmas, followed by beverages and edibles.
RELATED: Green Wednesday Is The New Black Friday of Cannabis
New Year's Eve saw additional discount increases among both markets, adds Headset. The average discount was 21.1% in the US, and 4% in Canada. Drinks, flower, and concentrate led the category sales during New Year's Eve in the US while sublinguals and tinctures were ahead in Canada.
Meanwhile, LeafLink also shared post-holiday insights. They found a 6.8% jump in platform sales last December 2021 compared to three months prior. For them, flower was the most popular purchase, accounting for over a third of sales. Customers spend the most on packaged bud, though flower in bulk followed next. The second most popular category was cartridges, taking over 24% of sales.
Conclusion
Cannabis retailers can use these valuable insights for designing holiday promotions and offers both in-store and online. Knowing what products are most popular among customers for gifts during the season of gifting can help strategically create offers and let you know where to place discounts if necessary. With the holiday rush already here, hopefully this guide has helped you!
This article originally appeared on Cannabis.net and has been reposted with permission.