How to make CBD infused bath bombs
You may be more familiar with taking CBD orally. However, with CBD products' popularity, there's a huge variety in products, including lotions and balms. If you're looking for some relief from joint and muscle pain and you enjoy soaking in a nice hot bath, then these homemade CBD bath bombs may be just the solution for a chilly fall day. Read on to learn how to make your own CBD infused bath bombs!
Using CBD topically has more potent effects since the cannabinoid compounds get absorbed into bloodstream directly and aren't spread thin throughout your body. CBD topicals are a great way to treat minor or local discomfort in your muscles or joints and even soothe skin conditions like eczema and psoriasis.
Why you should consider using CBD bath bomb
Before you make your bath bombs, it helps to learn the benefits
you gain using one. Here's a list of some of the benefits you get from
using CBD bath bombs:
Hot baths improve CBD's anti-inflammatory
benefits
Soaking in a hot water bath with a bath bomb speeds up CBD absorption into your
bloodstream and skin through your pores.
CBD can make baths more relaxing than they
already are
When you take a bath, it delivers lots of minerals that are great for soreness. A CBD bath can relax, decompress, and ease musculoskeletal pain and inflammation. The CBD in your bath can also soothe skin conditions. The CBD recipe below includes Epsom salts.
CBD gets absorbed more efficiently through the
skin
When you soak in a CBD bath, the CBD is
absorbed quicker than oral ingestion.
What you need to make your bath bomb
Here's a list of the things
you'll need to make your bath bombs. Choose a colour that you find comforting,
and use an essential oil that has the scent you'll find most relaxing. The
addition of the Epsom salt will help ease your muscle pain,  working alongside the CBD you've added.
Bath bomb moulds
1 cup of baking soda
½ cup of citric acid
½ cup of Epsom salt
½ cup of cornstarch
Your choice of pigment powder
2 ½ teaspoons almond, coconut, avocado, or
walnut oil
¾ tablespoons of water
15 drops of essential oil of your choice
1 gram of CBD flower
Steps to make your CBD infused bath bombs
Once you have all the ingredients, making your bath bombs is
possible in seven steps!
Step One
The first step is to activate the flower you want to use in
your bath bomb. Decaboxylate the plant material you wish to use.
Step Two
Once you've decarboxylated the CBD, the next step is to
infuse the material in your choice of oil.
Step Three
When the infusion process is complete, the next step is to
strain the material from the oil.
Step Four
Combine all dry ingredients in a large-sized bowl and mix it
well.
Step Five
In a separate bowl, combine oil and water and slowly add dry
ingredients so the mixture doesn't fizz. The citric acid is what makes the bath
bomb fizz, so you'll need to take your time so the mixture doesn't fizz too
soon.
Step Six
When the mixture looks like wet sand, the next step is to
pack the mix into the bath bomb mould, overfilling each side and then putting
it together. Give the mixture a few minutes to firm up before removing the moulds.
Once you remove the bath bombs from the mould, you'll want to leave them out
for at least 24 hours before using them.
Step Seven
After the bath bombs are set and dry, you can wrap them in a
cellophane bag and fasten them with a twist tie.
Something to consider
If you work for an organization where you get tested for
drug use frequently, you should probably avoid using CBD or THC bath bombs.
When you take a bath, your skin is in a heightened state of absorption. This
high rate of absorption means that cannabinoids can easily pass through your
skin and bloodstream.
The oil that you infuse the plant material with plays an
important role in making cannabinoids in the bath balm bioavailable. Taking a
nice soak for an hour in the tub allows you to fully absorb all the
cannabinoids your body needs to soothe your discomfort.
Skin Flare-Ups Are More Likely During This Season — Here's What You Can Do
If you hadn't noticed, your skin is reactive to the environment. This includes the weather, stress, and how much you're caring for it. While not as dramatic as winter, autumn is quite unpredictable; there are hot days and cold days, mixed with rain, sun and other elements that signal a changing season. This fluctuation plays a role in the health of your skin, and this particular fall, with all of the changes we're going through, might have an even stronger influence on how you look.
No matter how well you're adapting to these new changes and developments, your skin could be going through a lot, resulting in breakouts, sensitivity, and irritation. Here's what you can do to help your skin out.
Understand how stress affects your skin

While you've likely heard that stress does a number on your skin, this damage can appear a while after the stressful period took place. Skin flare-ups can happen weeks or months after the stressful event and are more likely to occur to people who suffer from chronic stress and might be more used to living with this condition, unable to notice the changes within their stress levels.
RELATED: Skin Blemishes: What They Mean And How To Get Rid Of Them
Stressful situations that can be affecting you include the pandemic, going back to work, the end of summer, the change of weather, etc. The list is really endless. In order to manage this stress and prevent your skin from producing a response to it, focus on prevention by limiting foods that are sugary or highly processed, which are usually correlated with acne breakouts. Wash your face (with a gentle cleanser) often and focus on incorporating stress-relieving activities into your lifestyle, like exercise and meditation.
Know that cool and dry days are worse for your skin
RELATED: How CBD Can Save Your Skin From Cold Weather
The cold is bad for your skin for a variety of reasons. For starters, the cold weather is harsh on your skin, and this is made worse once the heater in indoor spots is turned on, drying the moisture of your skin. To protect your skin, try moisturizing on a daily basis and using a mild soap that doesn't contain tough chemicals that might prompt an acne reaction. Use sunscreen and start moisturizing your hands for the winter.
Understand summer skin damage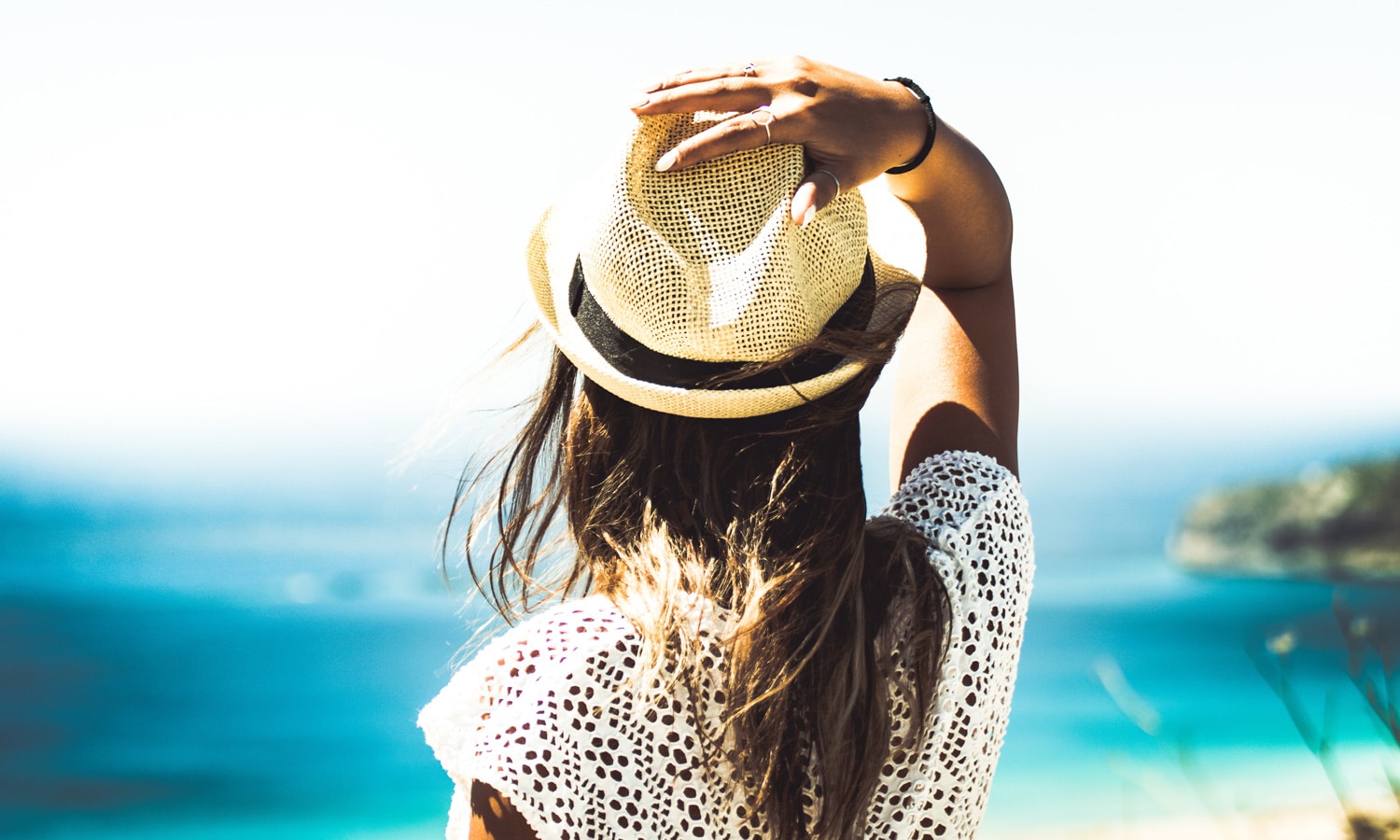 RELATED: This Trick Can Instantly Make You Feel Better
Most of us don't do enough to protect our skin from the sun, and your skin might be coming off of a strenuous summer season, filled with beach trips and long days spent baking under the sun. Skin damage accumulates and while it's never too late to get started, it's important to know that some damage might be difficult to repair. The sooner you start protecting your skin from the sun, the better, moisturizing regularly and wearing the necessary sunscreen whenever you go out.
5 TikTok Skincare Trends You Should Avoid
TikTok is a place for all sorts of advice, from how to get revenge on an ex, to how to take care of your plants. If you have a question regarding just about anything, you'll likely find an answer on TikTok, something that is great, but that also requires some vetting. This is especially important when it comes to your mental and physical health, including skincare.
Skincare TikTok is quite prominent. These videos, usually found under the hashtags #skincare or #beauty, have dramatically varied recommendations, from influencers using and reviewing products to advanced techniques like DIY microneedling. Needless to say, recommendations and suggestions like the latter should be supervised by a certified professional, and people should be careful of following these bits of advice.
The Huffington Post spoke with health and skincare experts who were against following certain TikTok skincare trends. Here are the 5 most prominent TikTok skincare trends you should avoid:
All types of microneedling
Microneedling is a relatively simple procedure when done by the care of a professional. Despite the fact that is described as "minimally invasive," it's still a procedure, one where small needles enter and probe the skin in order to generate new collagen and develop new and healthier skin. By using a dermaroller, people on TikTok are conducting these procedures at home. While some have found success, health experts explain that these small abrasions could result in infections and the like.
Sunscreen contouring
RELATED: TikTok Is Filled With Mental Health Advice — Here's Why You Should Be Wary
Sunscreen contouring is the practice of using sunscreen to selectively tan skin, creating an effect that's similar to what you'd get when applying makeup to your face. It's a bad idea. "Any tanning of the skin is a sign that DNA damage to skin cells has occurred. Sunscreen is not meant to be used only as a highlighter in select areas. You need an even application throughout the whole face to protect from photo-aging and skin cancer," said dermatologist Dr. Joyce Parker.
DIY injections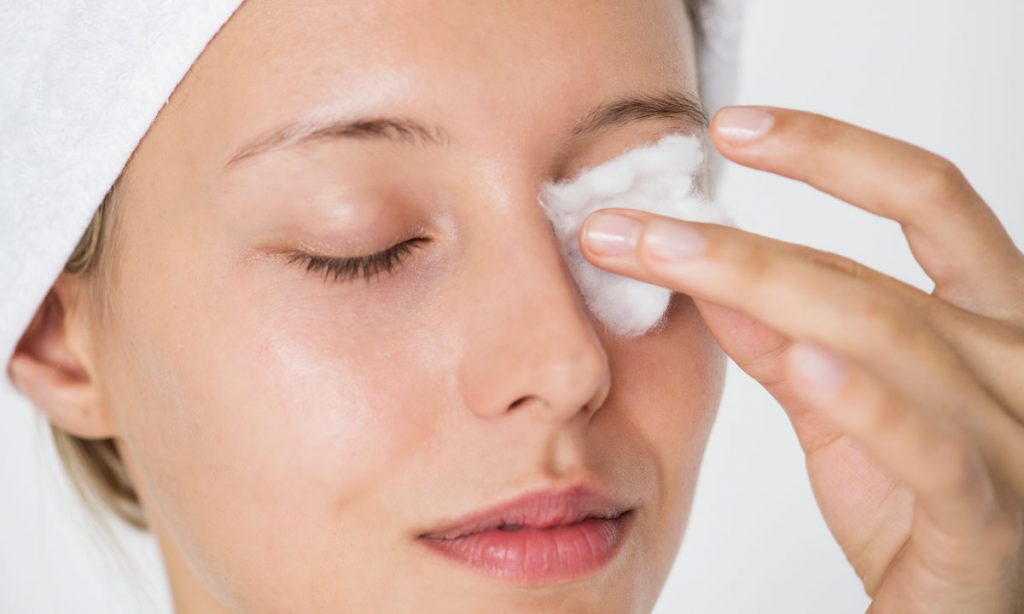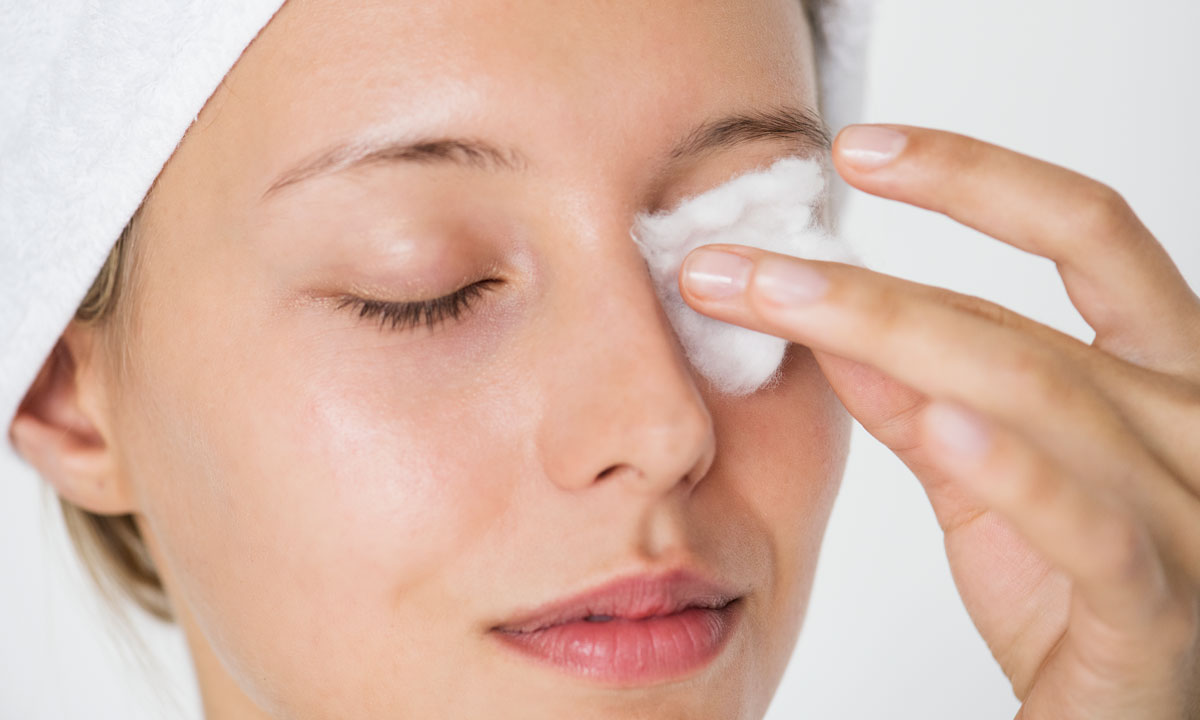 It's safe to say that using any needles for skincare procedures while unsupervised is a resounding no. No matter how simple and friendly the instructions look, any type of injection in the skin could result in lesions, infections, scarring, and even permanent blindness if administered incorrectly.
DIY mole removals
RELATED: This Bizarre TikTok Hack Claims To Help With Nasal Congestion
It feels crazy to have to write that people should absolutely avoid removing moles from their skin but here we are. Moles aren't like nails or hair or even a little piece of skin that's bugging you and you want to remove easily. One of the most important parts about dermatologists who remove moles is their expertise, knowing whether the mole is benign or malignant. If it's the latter, the mole could be a symptom of a larger problem and should have a biopsy in order to make sure your skin is okay.
Much more
Skincare is a very delicate process. While finding recommendations and inspiration online is great, TikTok is a perfect tool for providing reductive advice. Just because a skin care regimen works on someone, doesn't mean it'll work on you, and it could result in, at best, a loss of money, at worst, some dangerous side effects.
Use TikTok for fun, but keep the serious and health-related stuff to professionals.
Eating This Food May Help Prevent Wrinkles
Wrinkles are inevitable. While there are ways of slowing them down and caring for them, they are a natural progression of growing older, with the dermis beginning to thin as we age up. Spending long percentages of time out in the sun or engaging in behaviors like smoking, speeds up this process. But certain behaviors, like moisturizing your skin and even eating certain foods, can slow down and prevent wrinkles.
New research suggests eating almonds on a daily basis may help reduce wrinkles and other signs of aging in post menopausal women. According toEating Well's assistant nutrition editor, Dr. Jessica Ball, the vitamin E in almonds is one of the reasons why they're effective against symptoms of aging.
RELATED: Eating This 5 Times A Week Can Extend Your Life
"Vitamin E is a vitamin but it's also an antioxidant," she said. "This means it can help protect cells, including skin cells, from free radical damage. This not only improves the skin's appearance as we age by reducing wrinkles and evening out pigmentation, but also it helps reduce the damage that can lead to skin cancer."
The study, published in the journal Nutrients, was conducted by researchers from the University of California, who looked into the effects of consuming almonds and their effect on wrinkles, skin pigmentation, sebum production and skin hydration on women with Fitzpatrick skin type I and II. (This skin classification simply describes people's complexion and their reaction to sunlight. For example, type I refers to people with pale white skin, blue/green eyes and blond/red hair.)
Researchers conducted a randomized controlled study that lasted 24 weeks, splitting participants into two groups. Women had a granola bar or a portion of almonds for snacks that amounted to 20% of their daily caloric intake. These results were then compared and analyzed for the study. Participants who snacked on almonds saw a reduction in their wrinkle severity by 16%. Unevenness in skin tone was also decreased by 20%.
RELATED: Muscle Cramps Could Be A Sign Of This Condition
While these results suggest that almonds do something for rejuvenating the skin, there are some caveats. The study was conducted on a small sample of women, who were all fair-skinned and burned easily.
With such little data, it's difficult to know just what it is about almonds that might improve skin health. Still, there are worse things you can do than stock up on almonds. Aside from being delicious, the nut has plenty of vitamin E, which promotes eye and heart health, and much more.