LA Cannabis Social Equity Partnerships
The Los Angeles Social Equity Verification period came to an end at 4pm on Monday, July 25th. Recall that verification is required to enter into the Social Equity Retail Lottery this Winter. The verification period will be followed by a 90-day review period. Then, the Department of Cannabis Regulation (DCR) will notify qualified applicants of their eligibility to enter this cannabis licensing lottery.
For those that don't qualify or fail to obtain verification, consider forging a partnership with a verified applicant who wins a lottery ticket. We won't know who those folks are until after the lottery this winter. However, it makes sense to begin considering your options. Even if a verified applicant doesn't win the Social Equity Retail Lottery, other licensing options are available. For example, cultivation and delivery licensing will only be open to verified social equity applicants until 2025.
Moreover, for those of you who are social equity applicants awaiting verification, knowledge will be your greatest tool in establishing successful, balanced, partnerships with investors or incubators. This blog has written extensively about the risks that present themselves with these kinds of partnerships, and more generally about cannabis partnerships. As a general rule, partnerships last longer and produce greater benefits when all parties stand on equal footing.
Some social equity licensees won't mind allowing a management company, investor, or incubator to take over the day-to-day operations of the company. Many will want to maintain decision-making authority over their business and brand. Either way, the regulations require that the social equity owner maintains voting and economic rights conducive to their ownership share (51% or more). And, either way, social equity partners should have adequate business acumen. More on this below.
How to forge a relationship with a compatible Social Equity licensee
Ultimately, this decision is about compatibility. Trying to force a social equity owner to accept a minimized role in their own corporation is bound to end in a lawsuit. Similarly, expecting an owner without cannabis business experience to make key decisions could result in financial loss for the company.
If you're an individual investor (or group of individual investors) that knows very little about what it takes to operate a business in the cannabis space, it makes sense to find a social equity partner who possesses that knowledge to manage operations for the company. We've written on this blog before about entity selection. In this scenario, an LLC would be your best choice for most entities owned by a social equity applicant. This arrangement allows the social equity partner to manage the company. Meanwhile the partner-investor takes on the administrative roles related to finance and budgeting. In this way, the investor keeps an eye on the spending of their capital contribution, while the owner-operator focuses on building a successful business.
If you're a management company, institutional investor, or incubator, you might seek out a social equity partner comfortable with just voting and economic rights and the accompanying right to elect a number of board seats. It also makes sense to form a C-Corporation in this scenario. A C-Corp allows for more flexible fundraising while maintaining the licensee's control of the company. That way, the company's structure satisfies regulatory requirements, affords the social equity partner adequate authority over their company, and enables the management company or incubator to conduct a profitable business.
There are of course important tax considerations that need to be made when choosing between a corporation and LLC, and social equity applicants and their partners should consider these with a qualified tax advisor. In general, having a solid operating plan will attract further investment to sustain the company through its start-up stage.
Social Equity licensees: Here's what you should know before seeking investment
Social equity partners historically get the short end of the stick when it comes to these deals. To avoid that outcome, it makes sense to learn basics business. You should also find an attorney to represent you at the negotiating table. Once upon a time, my mother and I sought cannabis licensing and these are all things I wish we'd known at the start.
     1.  If you intend to operate your cannabis business, start drafting a business plan now
If you know the industry well, you probably have a lot of great ideas. But great ideas are best on paper. Begin the process now of evaluating whether they'll work in practice. We have explained before that a cannabis business plan is a great tool for that. Good business plans contain:
an executive summary: self explanatory, just sums up the other sections and includes some information about yourself and anyone else who will operate the business with you.
an overview of the products and/or services: what will you contribute to the market? and how?
a marketing analysis with a corresponding marketing strategy: who is your consumer base? how will you reach them?
financial planning, and key budget elements: how much money will you need to operate? and how will you spend it wisely?
You can share your business plan with trusted friends and advisors for feedback.
Even if you don't intend to operate, you should decide what kind of business you want to run, beyond just the license type. Do you want to be a retailer that serves high-end consumers and tourists, or a mom-and-pop shop that serves communities and patients? Knowing will help you identify the right kind of incubator or management company.
       2. You should consider who you'd want to employ to help you run your business
Having a team and a plan in place before you seek out start-up funding ensures that you're taken seriously by investors. Even if you don't plan to operate your business, you should still build a team of advisors who might even serve as board members for your C-Corp, or otherwise provide you with counsel in making key decisions.
If you're a lone-wolf with a huge investment company or management company as a partner, you're bound to feel outnumbered. It's vital to have people who are knowledgeable about business in your corner. That person could be a family member, your pastor, or your barber who owns his own shop. The advice and support of someone you trust and the representation of a good attorney will keep you on relatively equal footing with even a large corporation.
     3.  Read and stay updated on the regulations
This represents one of the most important practices of a good owner-operator. You want to be the first to know when a new law or rule will effect your business. We write extensively about regulations on the Canna Law Blog. But if you can, read them for yourself, attend regulatory meetings, and discuss them with your team of trusted advisors. It might benefit you to join a trade organization. These groups often update their members when new laws affect the trade, and advocate on members' behalf. This is key, as social equity licensing has been a regulatory rocky road from the start. I wrote a guide to advocating for better regulations earlier this summer, which I encourage you all to read.
These Are The Best Saltines, Ever!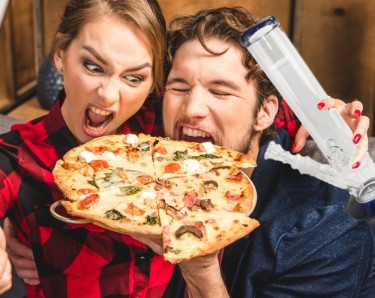 Why Does Food Taste Better High?
Most cannabis users can relate to the feeling of serious hunger after consuming cannabis or while in the midst of a cannabis high. You know what we mean; that immense craving to eat every snack in the fridge or quickly fix yourself a pickle and peanut butter sandwich in a split second. This common craving among cannabis users is what is termed "the munchies."
A lot of cannabis users will agree that one of the best feelings from smoking weed is the ample satisfaction derived from eating a bag of chips. Unsurprisingly, there are scientific reasoning that support why food tastes a lot better when high.
In this article, we will explore both the anecdotal and scientific evidence that surrounds munchies. Keep reading to learn more!
Why does cannabis make food taste so much better?
The existence of the munchies has not only been supported by science but also by anecdotal evidence.  For as long as cannabis has been consumed, users have experienced munchies. This is why cannabis is majorly recognized by researchers as an appetite stimulant. However, it is not until recently that science was able to prove the theory behind it.
Food tastes better when high for many reasons, some of which include;
THC promotes euphoria
One of the central reasons why food tastes better when you are high is because of the body's distinctive endocannabinoid system (ECS). The ECS stimulates a feeling of joyful, psychoactive "high" when THC is consumed. THC, the psychoactive compound present in weed, interacts with the brain's CB1 receptors, resulting in munchies.
THC naturally affects the brain by stimulating dopamine production (the feel-good compound). Dopamine flooding the brain leads to a feeling of exaggerated pleasure and mind-altering euphoria while simultaneously reducing inhibitions. Meanwhile, existing anecdotal evidence implies that similar feelings also apply to the heightened feeling of eating high. 
People who have smoked weed and went to town on a plate of food or box of ice cream can testify to this heightened feeling
Weed heightens hunger
In all of history, people have noted that smoking cannabis helps to improve their appetites. As a matter of fact, at the peak of the HIV/AIDs pandemic, a hospital volunteer popularly known as Brownie Mary shared cannabis-infused brownies to HIV/AIDS patients in the hospital.
Mary Jane Rathbun who went by the moniker Brownie Mary was a volunteer at San Francisco General Hospital at height of the AIDS crisis in the 1980s. She offered patients cannabis-laced confections to deathly ill men which helped patients eat more as they normally could not.
Brownie Mary reportedly baked more than 600 cannabis-infused confections every day by banking on weed donations from local cannabis farmers. She paid for the sugar, flour, chocolate, and butter using her monthly checks. Luckily, the effect of cannabis on hunger not only boosts appetite but also has vital medicinal properties.
Two decades after the heroic display of Brownie Mary at a time when cannabis was believed to have no medical value, it turns out it does. Now, cannabis has proven to be a wonder drug for the treatment of epilepsy, Alzheimer's, anxiety, chronic pain, and so on. However, it was cannabis's unique ability to boost appetite that initially had people to have to rethink the "War on Cannabis".
THC helps to play a vital role in the production of ghrelin. Ghrelin is a hormone that acts on the appetite center in the brain to facilitate hunger. And according to science the more hungry we feel, the more satisfaction we get from eating.
THC enhances food smell and taste
Giovanni Marsicano led a research study at the Université De Bordeaux in 2014 to determine if weed can certainly make food taste and smell better. The results and conclusions made by the neuroscientists who experimented proved positive. They discovered that cannabis interacts with the CB1 receptors in the brain and amplifies the sense of smell.
Considering the human sense of smell and taste are closely related, an amplified sense of smell rightly heightened the satisfaction derived from flavourful food. Hence, the cravings many experiences after smoking a joint. 
To test the hypothesis, the team of neuroscientists observed mice fed wine banana, and almond oils. The study revealed that mice exposed to THC ate more than those who weren't. Also, mice exposed to THC spent more time sniffing the oils and didn't habituate as fast as those who weren't exposed to THC. This means at a time when odor detection is sensitized and increased, you are likely to eat less. However, you are also more inclined to relish the aromas, texture, and flavors of food
THC may not prompt you to eat more vegetables
While food cravings are heightened after smoking a joint, you may not be inclined to eat more veggies. So the question remains, why do we tend to seek sugary snacks and junk when high? Well, a recent study published in the Journal Neuropharmacology answers the question. The study also supports the scientific reasonings behind munchies. The study proves that THC amplifies the pleasure we get from eating sugary, delicious, and high-calorie foods but has little or no effect on the food we already hate. This conclusion was made by a team of scientists at the University of Cagliari, Italy.
In simple terms, smoking weed is unlikely to magnify your love for food or vegetables you don't already like.
Certainly, smoking a joint might prompt you to tap into your inner chef, making a concoction of every ingredient in your kitchen. However, stoners sometimes just hit their snack stack after getting high. A research study evaluated data in hundreds of counties across the United States and discovered that the legalization of recreational cannabis can be linked with increased sales of junk foods such as cookies, chips, and ice cream.
Conclusion
Everyone who has ever smoked a joint and experienced the munchies can testify to the cravings. Eating at such a time can become another high of its own. With science backing this feeling, now you understand why you experience munchies. You can now fully enjoy that bag of chips, ice cream as well as PB&P with the scientific understanding of why food tastes better when high.
MORE ON THC AND APPETITE, READ THIS…
3 Million Americans Grow Their Own Weed at Home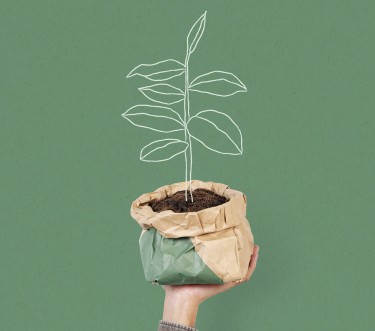 In recent years, the legal cannabis business has experienced an explosion in both private and public growing. But a number of challenges remain in the way of realizing its full potential, including fending off an organized black market, obtaining financial assistance from governmental agencies, navigating a worldwide pandemic, and now waddling through rising economic inflation.
The industry is focused more on the retail and production sectors, whereas there are several untapped areas with little noise and enormous potential.
Gone are the days when Americans associated cannabis with the "Reefer Madness" stigma. Now, the conversations revolve around legalizing cannabis use, sales, and possession. The majority of the adult population is much more comfortable with cannabis use than ever. They are even willing to share details about their consumption habits and source of products. Anecdotal studies show that homegrowing cannabis is a niche with sparse details. This niche could be a crucial piece of the cannabis market puzzle in a few years if explored.
Today, about 3 million residents self-cultivate cannabis at home—over $20 billion is predicted to be spent on homegrow tools and supplies before the decade's end. This growing trend draws much attention from retailers, cultivators, and operators in the system. Everyone wants to know how they can tap into this budding niche. Either by drawing the homegrowing Americans back into the dispensary fold or capitalizing on their self-cultivating efforts.
Growing cannabis at home
As mentioned earlier, 3 million Americans grow their marijuana at home. Many home growers consume cannabis for medical and therapeutic reasons. However, some categorically state that they use cannabis to improve their overall wellness. As to why cannabis homegrows are on the rise, 73.5% say they engage in this new activity for pleasure, while some do it to save cost. 33% of self-growers say they do it because they believe they can produce better cannabis products than those sold at dispensaries. While some do it because it is more convenient and less risky.
In most jurisdictions where cannabis is legal, adults are permitted to grow a certain number of plants indoors; here is where the story largely starts and stops. Home growers haven't been a segment of the market that has been largely regarded as useful over the course of the past few decades of state-level legalization; thus, the broader legal business doesn't heavily promote them or devote a lot of resources to educating them.
Current Stats Show Homegrowing Is Here To Stay
6% of America's cannabis consumer market grow their marijuana at home. This is a significant number of this population, and it's projected to rise higher before 2030.
Based on data published by New Frontier, consumers who prefer to view their cannabis at home spent over $2.5 billion on growing supplies in 2020. John Kagia, New Frontier Data Chief Knowledge officer explained that home growers spend a few dollars on setting up efficient grow systems. They purchase inputs like seeds, seedlings, and fertilizers for each cycle and tools like pots, polythene bags, and pruning shears.
Kagia added that the firm's projections for the next eight years is that the homegrown community will invest almost $30 billion on supplies alone. He stressed that the homegrown market is a lot larger than most people imagine.
According to New Frontier Data, the cannabis homegrow market is diverse. It wasn't so easy to pinpoint a certain demographic that preferred to grow at home. The data showed that home cultivators are not limited to a certain age, or socioeconomic spectrum. Homegrowers can be married, single, rich, poor, average, regular users, inconsistent users, young adults, or senior adults, they are spread proportionally across all legal states.
50%  of home growers are married, with the majority having children. While 25% make at least $100k annually. 25% make $25 – $49k, and 46% earn below $50k.
The co-founder and CEO OF LEAF, Jonathan Yoni Ofir, concurred that the home grow market is big and that gathering this data was tricky. He explained that consumers weren't so eager to share their home grow experiences, despite being given the choice of sharing anonymously.
People are only just becoming willing to discuss their habits. Self-cultivation is more complex than the regular college student closet grown cannabis activities. Toni ofir stressed that it is far from it. Only that the college students used to be the only ones bold enough to talk about it.
More Details
New Frontier data shows that over 11 million pounds of dried cannabis have been produced by home growers in the last seven months alone. By 2030, the homegrow market could be producing at least 15 million pounds of dried flowers annually. Most homegrowers produce only what they can consume.
For context, only a million pounds of cured cannabis has been produced legally in Colorado this year. Meaning there are over 10x as many home growers as you might expect. That's an excellent illustration of the volume of work being produced by these hobbyists, said Kagia. With so much flower, there is an actual demand for education about consumer-driven genetics, fertilizers, ventilation, temperature management, pruning equipment, curing technologies, and storage solutions.
Why is education important?
One thing holding the homegrow market back is the lack of education and experience. Most homegrowers in this sector have less than four years experience growing cannabis plants in their homes. Less than 15% report that they have upto three years experience in this field. Everyone seems to be learning as they practice. Although the homegrow market is here to stay, participants need to have the proper education to produce better yields with the resources they have. The sooner this happens, the faster the acceleration of the community's expansion.
Bottom Line
The cannabis sector has massive deficiencies in markets like growing supplies when it comes to being able to offer marketable goods and services to hobby farmers who can spend anywhere from a few dollars to more than $1,000 per crop.
In reality, slightly less than 58% of home growers claim to spend under $200 on each crop. And more than half of home growers report buying their supplies at neighborhood hardware or garden stores, and more than half say they get their seeds from flowers they've bought. Investors should look into investing in growing supplies.
GROWING WEED AT HOME IS BIG, READ MORE…
New York to Accept Retail Dispensary Apps August 25
It is finally here: New York's Office of Cannabis Management (OCM) announced that it will begin accepting applications for the Conditional Adult-Use Retail Dispensary (CAURD) Licenses on August 25, 2022. Applications will be accepted through the OCM's online portal and the application window will close on September 26, 2022. This is obviously a huge deal and the first step towards legal sales of adult-use cannabis in New York.
As a brief refresher, this is a conditional license that moves forward New York's stated goal of prioritizing social equity applicants. Even if the non-conditional adult-use licenses follow shortly hereafter, it means a lot that the first sales of cannabis in New York will come from businesses owned by individuals who have suffered from New York's needless and damaging war on cannabis. The two big ticket items for CAURD applicants:
Applicants must have a marijuana-related offense conviction that occurred prior to the MRTA being passed on March 31, 2021, or a parent, legal guardian, child, spouse or dependent with a pre-MRTA marijuana-related offense conviction in the State of New York; and
Applicants must have experience owning and operating a qualifying business.
We have all of the critical breakdowns of the CAURD license:
This is a big deal, and for anyone interested in applying for a CAURD license, we strongly recommend contacting an experienced cannabis attorney (including us!).
Stay tuned for future development on New York's cannabis industry and an update after the Cannabis Control Board's meeting on Monday, August 15, 2022. We will keep you posted.