Marijuana When Your Exercise – All Part Of The Healthy Cannabis Life
Going against the grain is what rebels do, and marijuana has always been part of the anti-man movement.  But with cannabis legal in 23 states now, it is transforming. Today marijuana can be part of a healthy low fat, low calorie, fitness lifestyle.  Gone are hanging out drinking beer and sugary drinks, watching tv and eating food….instead it is a quick run, cbd to help with inflammation, a hit of a vape and a salad before a solid night's sleep!
Scientists discovered in the 90s humans, and all vertebrate animals, have a naturally occurring system of receptors built to receive the active compounds in cannabis as well as similar compounds our bodies produce naturally. That is why we get "high" and why medical marijuana is effective for so many conditions.
RELATED: 4 Terrific Ways Marijuana Can Help You In The Gym
Why even Muscle & Fitness magazine did an article about the benefits.
Yale research scientist, professor and engineering director, Alyssa L. Siefert, has written extensively on the subject and shared her enthusiasm with us: 
The broad anti-inflammatory effects of cannabis, particularly CBD, are exciting for athletes looking to quickly relax and recover, and I hope that researchers are able to focus on beneficial strains and dosages.
Let's look at some of what we know from research that should be of interest to exercise enthusiasts looking to include marijuana in their workout regimen:
Before we pump you up with all of the good news, a word of caution for the uninitiated: Cannabis use can lead to tachycardia, or increased heart rate. This is a notable concern for cardio enthusiasts, people with heart health issues or for those who already exercise at a very elevated heart rate. Cannabis can also slow reaction times, so experimenting while participating in a contact sport is not recommended.
RELATED: Cannabis Users Exercise Much More Than You Think
Also keep in mind that smoking weed is just one way to ingest. In legal states, there are a variety of edibles, melt-away strips, tinctures, you name it. As noted before, CBD may give you some of the benefits of cannabis, but it will never make you stoned.
Maybe you want to simply do some research of your own. If so, we recommend you try it out at home first, where you can control your environment and feel most safe. Consume a moderate amount of cannabis, do some exercise and take notes on your dose, activation time and experience. That way you can find your sweet spot before you take to the gym in your newly lifted state.
As the US has a conversation about masculinity, there is a notion that marijuana lowers male testosterone. The imagine of the couch sitting stoner being lazy is ingrained in our mind.  For those who remember the 70s Show, the older store owner was a true stoner hippie model.
Testosterone is a sex hormone that plays important roles in the body. In men, it's thought to regulate sex drive (libido), bone mass, fat distribution, muscle mass and strength, and the production of red blood cells and sperm. Combined with estrogen, the female sex hormone, testosterone helps women with growth, maintenance, and repair of a woman's reproductive tissues, bone mass, and human behaviors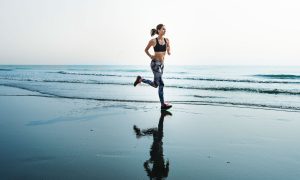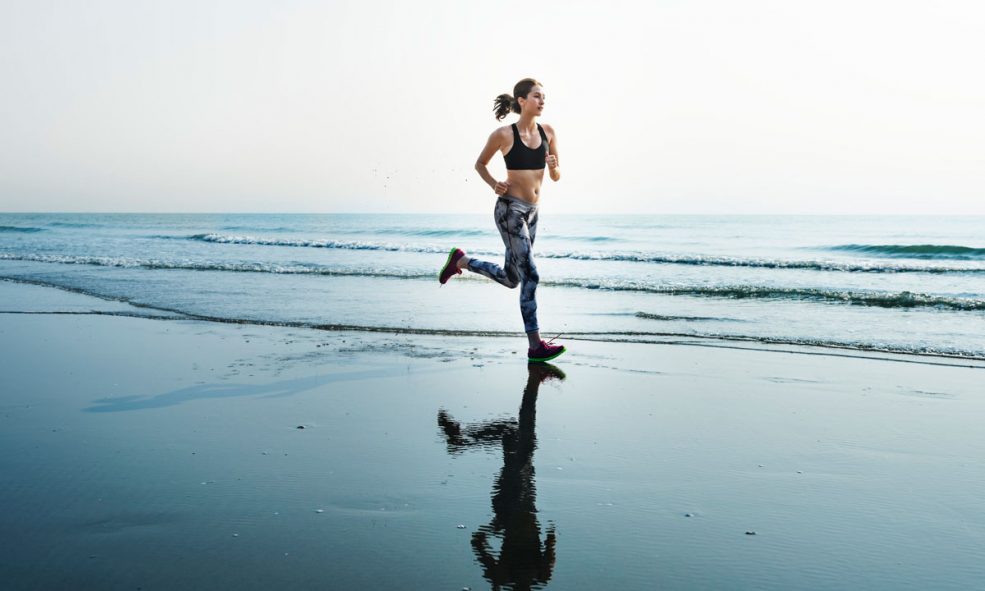 The relationship between marijuana and testosterone is complicated. Thankfully, there are more funds available for research today and we are unpacking data to figure out more benefits and drawbacks of cannabis.
RELATED: Science Says Medical Marijuana Improves Quality Of Life
A 2018 study in Andrology looked at healthy guys without clinically low T who had consumed marijuana at some point in the last five years. Researchers found that healthy guys who had smoked within the last 30 days had higher serum testosterone levels compared with those who hadn't imbibed in a while. Another study, published in the World Journal of Urology in 2020 found similar results—that marijuana use was associated with small increases in testosterone.
It is worth noting that even the non-spiked levels were still clinically healthy, points out Jonathon Lisano, Ph.D., postdoctoral associate at the University of Colorado Boulder who studies the effects of cannabis on health and exercise.
Studies found that heavy alcohol consumption results in reduced testosterone levels in the blood. Alcohol also impairs the function of the testicular Sertoli cells that play an important role in sperm maturation. It stands to reason that heavy use of marijuana would lead to the same thing.
Chronic use of marijuana may impact male fertility and reproductive outcomes, says a new report published online in the journal Fertility & Sterility Oregon Health & Science University. Using non-human primates, the study is the first to assess the impacts of substance use on testicular function via a mode of delivery, and dosage, that reflects current human consumption.
So what does it mean?  Mostly like it means if you are already healthy – moderation over daily, exercise over couch surfing, and maintain a balance.
RELATED: He/She/They/Weed – Marijuana Affects Genders Differently
There is much to weigh about the benefits of marijuana and especially medical marijuana and more research needs to be done.
Cannabis To Remain Prohibited By The World Anti-Doping Agency — Here's Why
Despite the many controversies that surround the banning of marijuana for professional athletes, the World Anti-Doping Agency (WADA) is set in its ways. The organization has chosen to keep marijuana on its list of prohibited substances for 2023.
The Wall Street Journal reports that insiders had a look at the agency's list and a decision will likely be finalized at the end of the month.
This decision comes months after the suspension of Sha'Carri Richardson, who was banned from participating in the Tokyo Olympics after she tested positive for marijuana. She was one of the U.S. favorites for the women's 100-meter race and argued that she'd used marijuana to treat anxiety following the death of a family member.
Following Richardson's suspension, the U.S. Anti-Doping Agency and a variety of U.S. politicians urged WADA to reconsider its stance on marijuana. The agency agreed to initiate a scientific review of its banned substances list. While the decision to keep cannabis on the list is yet to be announced, WADA's Prohibited List Expert Advisory Group claims that keeping or removing marijuana from their list is based on the scientific evidence that's available. According to these criteria, marijuana should be banned from sports.
RELATED: Sha'Carri Richardson: World Anti-Doping Agency Claims US Consistently Pushed For Cannabis Prohibition, Is Anyone Surprised?
"The draft 2023 Prohibited List is still under consideration," said a WADA spokesperson. "WADA's Executive Committee will be asked to approve the final version of the List during its 23 September meeting, with the List itself being published on or before 1 October and coming into force on 1 January."
Politicians in the U.S. have praised Richardson, although President Biden refused to comment on the suspension itself. A WADA spokesperson said that "to date neither the United States authorities nor the U.S. Anti-Doping Agency has requested the removal of cannabis from the Prohibited List."
RELATED: Olympic Cannabis Ban To Be Re-Examined After Sha'Carri Richardson Disqualification
Still, countries like the Netherlands have made their stance clear and have called for WADA to reconsider their stance, worrying over the use of common CBD products which could affect athletes. "Cannabinoids most likely have a negative impact on athletic performance," said the Dutch agency.
WADA's prohibited list was published in 2004, and it includes drugs that can enhance sports performance, present a health risk to the athlete and violate the spirit of the sport. It puts  marijuana alongside cocaine, heroin, and ecstasy.
Why Brittney Griner And Other Athletes Use Weed For Pain
Last week, Brittney Griner testified in front of a Russian court after being arrested for possession of marijuana. She claimed she used marijuana to treat her sports injuries. And she isn't the only one.
"Because of my injuries that I've had over the long career of basketball. From my spine, no cartilage in my knee. I was in a wheelchair for four months. I broke my ankle and I also sprained my knee really bad. So I was wheelchair-bound," she explained.
Griner shared that she had purchased the cannabis in Phoenix, and had winded up with them in Russia by accident. "In the seven years that I came back and forth (to Russia), I never brought any substance that needed to be declared. And I didn't plan on bringing any substance when I came on Feb. 17," she said.
While banned by all sports, athletes are amongst the most consistent cannabis users in the world. In an interview with GQ, retired NBA pro Al Harrington said that he thought about 85% of NBA players used "some type of cannabis." Martellus Bennett, a retired NFL player, said he believed "about 89 percent" used cannabis.
RELATED: Are This Many NFL Players Really Using Marijuana?
It's usually when players retire that they come clean about their drug use, claiming that marijuana helped them calm down and manage the pain that comes from submitting their bodies to long hours of stress and exercise. "When we looked at the positive effects of cannabis for this population, sleep, pain levels, and the ability to calm down were the most common areas where athletes saw improvement," said Joanna Zeiger, who conducted a study on the matter.
RELATED: US Congress Pushes Marijuana Protections For Athletes In New Spending Bills
Despite the large numbers of cannabis users involved in sports, there's not a lot of research on the matter. Kevin Boehnke, a researcher at the University of Michigan's Chronic Pain and Fatigue Research Center, spoke with the New York Times and explained that while cannabis tended to be safer than anti-inflammatories and opiates, "that doesn't mean it's without risk." Still, he believes the drug should be studied.
RELATED: It's Time To Acknowledge The Reality Of THC In Pro Sports
As we've reported before, although there is the prospect of developing a marijuana dependency, research shows that less than 10% of consumers end up doing so. Plus, unlike opioids, there are no recorded marijuana overdoses on record.
Griner's future remains in limbo. She plead guilty but made it clear that it wasn't her intention to smuggle any substances into Russia. It's up to the US and Russia to figure out what to do next and how that will impact the sporting community.