Massive Los Angeles to London Cannabis Smuggling Ring Busted by Checked Baggage Security
As a result of recent arrests, travellers departing from Los Angeles and heading to London's Heathrow Airport may experience heightened security measures. Nine individuals were apprehended on suspicion of attempting to smuggle cannabis, a substance legal in California but illegal in the UK, where it commands a higher price among UK drug traffickers. Between January 10th and 17th, over 400 kilograms of the drug were seized from passengers at Heathrow Airport. As investigations continue, authorities will closely monitor the LA to London route for any suspicious activity.
A significant amount of illicit drugs, with a street value of £5.5 million, was discovered as authorities intercepted passengers attempting to smuggle the contraband through Heathrow Airport. According to the National Crime Agency, the individuals flew from Los Angeles to Heathrow and concealed the cannabis within their checked baggage. The discovery of these illegal substances highlights the ongoing efforts of traffickers to circumvent security measures and bring the drugs into the UK.
In response to the recent seizures, NCA Heathrow Branch Commanders Andy Noyes has made it clear that law enforcement will closely monitor passengers on the Los Angeles to London route and increase security checks. The investigation into these incidents continues, and Noyes has issued a warning to anyone considering becoming involved in drug trafficking. He urged them to consider the severe consequences of their actions and to think twice before getting involved.
Individuals who attempt to smuggle illegal drugs into the UK are fueling organized crime and putting themselves at risk of severe punishment. The consequences of being caught can include lengthy prison sentences, making the risk not worth it.
Authorities discovered that each individual attempting to smuggle the drugs had been carrying between 30 and 40 kilograms of cannabis, all tightly sealed in vacuum-packed containers.
The Suspects
The nine individuals suspected of drug trafficking have been charged with attempting to import class B drugs and are currently held in custody as they await further court proceedings. The suspects include Kiara Lanee Malone, Sabrina Desiree Hobby, Zohrab Idzhyan, Anthony Sarkis Hoffman, Ara Janneh, Madani Ba Junior, Dana Ree Freeman, Kerri Marie Hall, and Zered Afuhia-I-Moana Akolo, all ranging in ages from 25 to 48. Of all the individuals arrested, five were women, and four were men, all American citizens arriving at Heathrow Airport from Los Angeles.
According to reports, Malone, the first suspect, was apprehended on Tuesday, January 10th, and Border Force officers allegedly discovered approximately 30 kilograms of cannabis in her checked luggage. This was followed by another seizure three days later when Hobby was apprehended, and subsequent arrests were made on Saturday, Sunday, and Monday.
The National Crime Agency (NCA) has reported that over 340 kilograms of cannabis, with an estimated street value of £5.5 million, has been seized in total. Janneh, Freeman, Junior, Hall, and Akolo were among the latest individuals apprehended and are expected to appear in court at Uxbridge Magistrates' Court on Tuesday.
Hobby, Hoffman, and Idzhyan were present in court on Monday and have been remanded to appear in Isleworth Crown Court next month. Malone, who had previously appeared at Uxbridge Magistrates' Court on Thursday, January 12th, remains in custody and will attend the next hearing at Isleworth Crown Court.
Not Everyone Agrees With Relaxing Cannabis Laws
During an October Conservative Party conference in Birmingham, local media reported that police commissioners were advocating for stricter regulations on marijuana, including harsher penalties for possession and sale. The idea is to reclassify marijuana, which was a topic of discussion.
The police commissioners stated that the existing classification of marijuana is no longer suitable, given new evidence indicating that cannabis may be more harmful than previously believed. As a result, they are proposing to reclassify marijuana as a Class A drug, which would result in harsher penalties for those found in possession or engaged in the sale of the substance.
Presently, individuals found in possession of Class B drugs, such as cannabis, speed, and ketamine, can face up to 14 years in prison. Possession of Class A drugs, including heroin, cocaine, and ecstasy, can carry a life sentence.
However, Peter Reynolds, president of the organization CLEAR, which is against cannabis prohibition, has criticized the proposal as "completely crazy" and argues that it would lead to increased crime, violence, and child exploitation. Reynolds believes that the idea promoted by the police commissioners is not sensible.
According to Reynolds, continuing with the same approach that has failed over the past 50 years is absurd. The only individuals who would benefit from this are uninformed politicians and those involved in the illegal drug trade. That much is clear to me, he added.
A week after the Conservative Party conference, UK Home Secretary Suella Braverman expressed her agreement with reclassifying cannabis as a Class A drug, similar to cocaine and heroin, stating that the classification is under review. Braverman, who is against decriminalizing cannabis, believes that deterrents are necessary to reduce the growing usage of cannabis among teenagers. "We have to make people afraid," she said, according to the Sunday Times.
During the Conservative Party conference, the Home Secretary announced her intent to take a strict stance on marijuana use. She highlighted that some regions of the UK have effectively decriminalized marijuana consumption, with the percentage of individuals charged for drug offences dropping to 19.3% in 2022, compared to 33.3% in 2015.
Meanwhile, in response to the government's proposal, 500 public health and drug organizations and industry experts jointly issued an open letter to the UK Government expressing their concerns. They stated that the proposal would "criminalize young and vulnerable individuals and fail to address the underlying issues." Organizations that signed the letter included the Association of Directors of Public Health, the Public Health Faculty, the Police Foundation, and the British Medical Association.
Conclusion
According to NCA senior investigating officer Darren Barr, the authorities are investigating the connections between these seizures. However, intercepting this many shipments on the same route within such a short period is certainly unusual.
Thanks to the efforts of the Border Force, these dangerous drugs were prevented from reaching the streets of the UK and causing harm to our communities, he added. Darren believes this seizure illustrates the successful collaboration between the Border Force and NCA and their shared dedication to protecting our communities and disrupting the illegal drug trade.
SUITCASES FULL OF WEED, READ ON…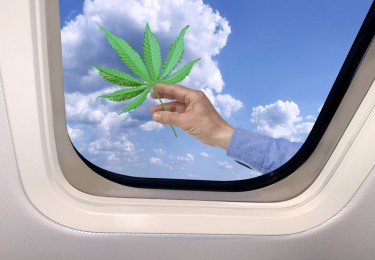 CALI TO FLORIDA WEED SMUGGLING RING BUSTED BY SUITCASE CHECK!
You Got Arrested for Weed, But Now Qualify for a Pardon, How Do You Apply? (Canadian Version)
Applying for a cannabis pardon can be daunting, but it is essential to a brighter future. Due to their criminal record, many people with cannabis-related convictions may face barriers to employment, housing, and other opportunities. A pardon can help remove these barriers and provide a second chance for those who have paid their debt to society.
New York Cannabis: Social and Economic Equity Applicants
As we previously broadly summarized on December 27, 2022 (here), in late December 2022, the Office of Cannabis Management ("OCM") released its first proposed adult-use cannabis rules and regulation for New York (the "Proposed Regulations"). The official document is 282 pages, so we won't cover every detail. But we will highlight the big-ticket items, significant issues that all applicants should be aware of, and the license application process as a whole.  This post will go into detail the Social and Economic Equity sections and commentary provided for in the Proposed Regulations.  Keep in mind, the Proposed Regulations are still pending as OCM receives the final public comments to the Proposed Regulations.
For anyone considering applying for an adult-use license, we reiterate our recommendation of hiring an experienced, local cannabis attorney. At a minimum, understanding the overall framework of the licenses and the licensing process is a precursor to an in-depth consultation on a license application.
One of the more notable topics covered in depth by the Proposed Regulations is the establishment of a social and economic equity applicant, and licensee. If you remember, the Marijuana Regulation and Tax Act ("MRTA") established a goal to award 50% of all adult-use cannabis licenses to social and economic equity applicants.
During the evaluation of an application, the OCM may prioritize application submission, review, selection and issuance by social and economic equity status. Those applications that demonstrate that the applicant is seeking to qualify as a social and economic equity licensee are eligible for extra priority.
In short, to qualify as a social economic equity applicant, an applicant must demonstrate, through documentation provided to the OCM, that that sole control of the applicant is held by either:
an individual from a community disproportionately impacted by the enforcement of cannabis prohibition;
a minority-owned business;
a women-owned business;
a distressed farmer; or
a service-disabled veteran owned business.
The Proposed Regulations provide for specific documents required to establish the status of the social economic applicant, with respect to any of the above.
Note that "sole control" in this context may be a misnomer. It does not mean that the applicant is the sole owner of the license, but that the social and economic equity applicant exercises the authority to, among other things: exercise authority over the business, and materially influence the day-to-day business decisions. Further, no other person or persons may exercise or have the ability to control the majority of voting rights, or remove the applicant.
If, at any time after a social and economic equity applicant has been granted a license, the Office determines that the sole control requirement is violated, the Office may institute an action to suspend or revoke such license, provided the Office provides an opportunity to cure.
Cannabis and Orgasm Inequality – Solving the Dry Partner Phenomenon You Never Knew About!
cannabis orgasm men vs. women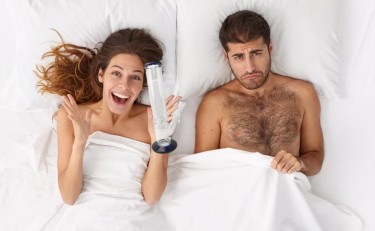 Cannabis and Orgasm Inequality – The Problem you didn't know existed!
A recent article in Marijuana Moment brought to my attention the problem of "Orgasm Inequality". It covered a study that was led by Amanda Moser of East Carolina University and published in the Journal of Cannabis Research.
The Denver-based sexologist, surveyed 811 adults who have used cannabis and found that greater perceived sexual functioning and satisfaction can be achieved regardless of age or gender.
It appears that cannabis is a true aphrodisiac, with over 70% of participants reporting increased desire and improved orgasms when using cannabis before sex. And for those who prefer solo play, cannabis also enhances pleasure with 62.5% of participants reporting enhanced pleasure while masturbating.
But the study's findings are especially relevant for women's pleasure. The results "suggest that cannabis can potentially close the orgasm inequality gap," the authors write, referring to past findings that women who have sex with men are typically less likely to orgasm than their partners.
So, ladies and gentlemen, next time you're looking to spice things up in the bedroom, consider reaching for some cannabis.
Orgasm inequality refers to the disparity in the likelihood of men and women experiencing orgasm during sexual activity.
Studies have shown that men are more likely to orgasm during sexual intercourse than women. Of course, we don't really need studies to prove that men cum quicker. This phenomenon is often referred to as the "orgasm gap" and can be attributed to a variety of factors, including societal and cultural influences, lack of education and communication about sexual pleasure, and biological differences between men and women.
Here's a few more reasons why women aren't cumming as often as men:
Lack of Communication: One of the most common reasons why women don't experience orgasm during sex is due to a lack of communication between partners. This could include not knowing what feels good for the woman, not understanding her sexual preferences, or not being comfortable enough to express these desires.
Physical Factors: Certain physical factors can also play a role in preventing women from experiencing orgasm during sex. These can include pain during intercourse, vaginal dryness, or other health conditions such as vaginismus which causes spasms of the vaginal muscles that can make intercourse uncomfortable or impossible.
Psychological Factors: Psychological factors can also play a role in preventing women from experiencing orgasm during sex. These can include stress, anxiety, or past experiences that have left a negative impact on the woman's sexuality. Additionally, women with low self-esteem, or body image issues may also find it hard to orgasm.
However, I believe that the main reason is because their partners don't know how to please them. This is because most men are eager to get "off" and get on with their lives. Especially in a world of "one night stands".
Yet when you "know what you're doing" and you understand how to touch your partner…you can actually get women to cum quicker than men. In fact, you can give a woman multiple orgasms prior to even inserting your member into her cave of passion. Not to mention, some women can even experience orgasm via a story…literally, you could tell them how you're gonna make them cum and they can do the rest.
However, most men are not such considered lovers but it seems that cannabis has the ability to mend this gap. But how exactly can a plant-based substance help close this divide? The answer lies in a combination of factors that work together to create a more satisfying sexual experience for everyone involved.
First, cannabis has a reputation for making people less self-conscious and more relaxed. For women, this can mean feeling less inhibited and more comfortable expressing their desires. For men, it can mean being more attuned to their partners' needs and responding accordingly.
Second, cannabis is known to enhance the senses, particularly taste, touch, and smell. This can lead to a more immersive and pleasurable sexual experience, as the body is able to fully engage with the sensation of touch and the other person's presence.
Third, cannabis has been shown to help people "match frequency" with their partners, both physically and mentally. This can lead to a deeper connection and understanding, as well as a more satisfying sexual experience for both parties.
So, next time you're looking to spice up your sex life, consider reaching for a little bit of the green stuff. With its ability to make us less self-conscious, more attuned to our partners, and more in tune with our own bodies, cannabis just might be the key to closing the orgasm gap once and for all.
So get stoned and get boned!
CANNABIS AND SEX, READ ON…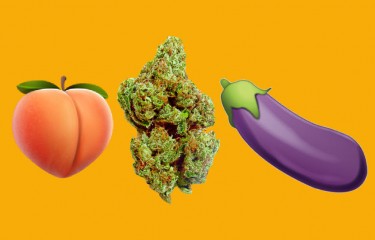 NEW STUDY FINDS CANNABIS USERS HAVE MORE SEX, READ THIS!