Matthew Perry: Friends & Addiction
Matthew Perry was once upon a time the funniest and most beloved man in Hollywood. Playing hilarious and lovable Chandler in the hit comedy sit-com Friends, it seemed on the surface that he was just as full of joy as the character he played. However, during these 10 memorable seasons, there was a dark truth hiding behind the camera. Matthew Perry was suffering from addiction and drug abuse during the filming of Friends, and he opens up about it extensively in his new autobiographical book: Friends, Lovers and the Big Terrible Thing.
These 6 actors went from nobodies to stars in a matter of days as their lives changed forever. However, whilst fame seems from the outside like paradise, Perry and many other icons are proof that it doesn't come without its loneliness and complexities. How could Chandler – the comedic hero – be so miserable deep down? Let's find out. 
Friends 
In 1994, the first series of Friends began and no one really knew what this show would soon end up becoming. The show – following Rachel, Ross, Chandler, Monica, Joey and Phoebe – is about 6 best friends who tackle their late 20s in New York together. The show resonated with the world, not only because these characters were so darn loveable, but also because that specific time in their lives was an experience that many could relate to.
---
To stay current on everything important happening in the industry, as well as gain access to deals on cannabis flowers, vapes, edibles, and much more (various cannabinoids to choose from), make sure to subscribe to The Cannadelics Weekly Newsletter. Enjoy responsibly!
---
Over its lifespan from 1994-2004, Friends received 62 Emmy nominations, and won 6. It has been described by some as the best sit-com to have ever graced our screens. But what made it so great? Why did millions of viewers tune back in to watch again and again as the 6 friends entered their favorite coffee shop, Central Perk, and went about their day? The New York Times writes:
"Familiarity is the magnet of every decent American sitcom… the many nights I've spent recumbent on my sofa laughing at, say, Ross and Phoebe debating evolution, or Phoebe, Joey and Ross impersonating Chandler, or Chandler blanching at Monica's desperate new cornrows or Rachel taking forever to tell somebody who the father of her baby is… They've only ever been about us — me and these six people — and my apparently enduring need to know what they're up to and how they are"
This is exactly what the series did so well. These weren't just characters in a TV show, they were our Friends, they were us. Every character highlighted a different neurosis or trait that all of us seem to share, or at least know someone that does. Plus, with ten seasons and 236 episodes, it's no wonder that fans felt they knew these people personally. However, how is it then that the actor playing Chandler could have hid his drug abuse from the public for so long? Although perhaps it wasn't so hidden after all. According to Matthew Perry, when you look back through the show, it seems obvious what substances he was taking based on his fluctuating weight. He writes in his new book:
"You can track the trajectory for my addiction if you gauge my weight from season to season… When I'm carrying weight, it's alcohol; when I'm skinny, it's pills. When I have a goatee, it's lots of pills."
If you're a fan of Friends you'll recall Chandler's varying looks throughout the season. Some years he'd be much larger, and others he'd be extremely thin. Of course, it's not something that many would have thought too much about but, when you re-watch the sit-com, the evidence was right there in front of us. 
Matthew Perry's Addiction
When covid brought us a well desired Friends reunion in 2021, everyone hoped we'd see the 6 of them back at their very best. Whilst they may have looked a lot older, the connection was definitely there between them and their comedic talent had not been lost. However, it was evident that Matthew Perry was not the same charismatic, confident man as we'd seen. He seemed, in want of a better word, slightly broken. 
Matthew Perry's life has been riddled with anxiety and depression. In therapy since he was 18, he has had 14 rehab stays, 65 detoxes, 14 surgeries and 6000 AA meetings. Perry has likened himself to Chandler in a lot of ways, using laughter and comedy to disguise a deeper sadness underneath. Nonetheless, it was a jet ski accident in 1997 that began his problem. The pain caused him to become addicted to Vicodin, other pills and then alcohol.
For those who don't know, Vicodin contains the opioid pain reliever hydrocodone. Like with any opioid substance, the threat of addiction is high. In fact, there was a point where the actor was consuming a quarter bottle of vodka and 55 Vicodin a day. He would go to several doctors and fake injuries just to quench his habit. Many have asked Perry how it is possible that a man who seemed to have everything, could have such problems with substance abuse. His reply was this in 2002 to the New York Times:
"When [fame] happens, it's kind of like Disneyland for a while. For me it lasted about eight months, this feeling of 'I've made it, I'm thrilled, there's no problem in the world.' And then you realize that it doesn't accomplish anything, it's certainly not filling any holes in your life… I didn't get sober because I felt like it. I got sober because I was worried I was going to die the next day."
Like with many stars before him – such as Elton John and Johnny Cash – Matthew Perry came to the realisation that fame did not bring him ultimate happiness. Plus, the need to go on set and play funny Chandler every day, gave him an astonishing amount of pressure. In 2000, Perry was hospitalized for alcohol-related pancreatitis. As a result, he began detoxing during the filming at the end of that year, which is why his appearance changed drastically between series 6 and 7.
What then ensued was years of attempted recovery and detox, followed by a return to substance abuse. In fact, the actor himself has admitted to not really remembering the filming of much of Friends, simply due to how out of it he was. However, after the end of Friends, Perry seemed to be doing better at points. But the substance abuse had done its damage and at the age of 49 he suffered a near-death experience. His colon burst due to opioid overuse – including the likes of oxycontin – and he was given a 2% chance to live. However, he survived and swore to never have to use a colostomy bag again. Over the years, Perry has apparently spent around $9 million on his sobriety and at the age of 53 he is now proudly 18 months sober. 
Friends, Lovers and the Big Terrible Thing
Matthew Perry has never shied away from speaking about his troubles and addictions. In fact, he believes that the more he opens up, the more he can help those who are in the same situation that he was. His new book is no different. It is unflinchingly honest. He mentions his relationship with Julia Roberts, and his desire to break things off in order to protect himself against heartbreak. He also recounts his admiration for Jennifer Anniston at the beginning of Friends, but her turning him down. But beyond some of the celebrity gossip, Matthew Perry highlights yet again how Hollywood and fame really isn't the answer to anything.
However, he writes himself that you have to become famous to realize this, and no one who is not will ever believe that. He believed that being cast as Chandler Bing in a new sit-com would somehow take the pain away, but sadly only drugs and alcohol could do that. In his new autobiographical book, Perry does not always come across as a good person, and often writes slightly unlikeable things. For example, he ponders why Heath Ledger – an original thinker – is dead, but Keanu Reeves – the opposite – still walks among us. Nonetheless, Perry self-deprecates in a way that brings him down to Earth. He steps his feet on the ground, walks amongst humans, and allows for us to judge him. His life story is nothing short of depressing and far from what Friends fans would have wanted or expected. The Guardian writes:
"It's harrowing and revealing about the juncture where extreme compound addiction collides with mega-celebrity. It's a scream of authentic human pain, albeit one sprinkled with stardust. You end up admiring his honesty."
Matthew Perry spends millions on healing his addictions, which is an amount of money that the majority of people would not have. Perhaps without his riches he would be dead right now. Or perhaps without his fame, he would not have gone into the deep hole of addiction that he did. We will never know. Nonetheless, there is no doubt that becoming famous has proven again and again to not guarantee ultimate happiness and indestructibility.
Thanks for stopping by!! Welcome to Cannadelics.com; an independent news platform where we work hard religiously to bring you the best in cannabis and psychedelics reporting. Hang out with us frequently to stay aware of all updates, and subscribe to our Cannadelics Weekly Newsletter, so you're always first to get the news.
Related
Diego Maradona: A Magician and an Addict
There are few football players in the world that have lived, and that will ever live, who will be able to do what Diego Maradona could do on the pitch. In his prime, he was nothing short of a magician. Whilst the Hand of God may have broken English hearts it was still, as it says, the hand of someone beyond this world. Maradona will forever be considered one of the best football players ever, and his career was full of incredible accolades.
However, with every up comes an equally impressive down. His life was not always full of positives and – during the American World Cup in 1994 – he was convicted for serious doping charges. In addition, during his spell at Napoli, Diego Maradona was also known to suffer from drug addiction and be involved with the Italian Mafia. In summary, Maradona's career was full of exciting twists and turns. But how did the Mozart of football end up having issues with substance abuse? Let's find out. 
Maradona 
With the Qatar world cup underway, one's mind can't help but wonder back to past tournaments and past magical footballers. A handful of name's come to mind: Pele, Zidane, Ronaldo, Messi and – of course – Diego Maradona. These players all have one thing in common – they were above the rest. They were, simply put, unbelievable. However, in November of 2020, Maradona sadly passed away from a heart attack at the age of 60. 2 years on, let's take a look at how he graced the game, whilst also being surrounded by controversy.
Career & Early Life
Maradonna was born on October 30th, 1960, in Buenos Aires, Argentina. He was brought up in a poor area of the country, with little financial support. However, at the age of 14 he signed with Argentinos Juniors. Then, at 16, he made his debut for the national team – making him the youngest player to ever do so. Even at a young age, it was evident that Diego had a rare ability to control the ball, run fast and score goals. He was small – only 1.65m – but he made up for it with a low centre of gravity and silky skills. After leading the national team to a Junior World Cup championship in 1979 – at the age of 19 – he then moved to Boca Juniors.
With Maradona, they instantly won the championship. Then, of course, in 1982 he was rightfully bought by the legends of Barcelona. He won the Spanish Cup with them in 1983. However, it was at this point that his career made an unpredictable turn. In 1984, he joined bottom of the Serie A team Napoli. What made him leave the Spanish giants and sign for the poor and downtrodden Italian side? The season before, Napoli were only 1 point away from relegation. Football Espana writes:
"Josep Lluis Nunez, the former Barcelona president, was the man who sold Diego Maradona to Napoli… in an old interview, (he) revealed that it was a combination of Maradona not living up to the image he believed Barcelona players should project, a drug issue and the promise of more money that made him sell the Argentine."
Since the incredible Maradona documentary was released in 2019, a lot of home truths have come out. Diego, himself, admitted to taking cocaine at the age of 24 whilst playing at Barcelona. He has described it as the biggest mistake of his life. Nonetheless, in 1984, despite the odds, Maradona – the king of football – joined the bottom of the Italian league side Napoli. Who would have thought it? 
Napoli & Argentina 
To put this into perspective, Maradona joining Napoli is the equivalent of Lionel Messi or Cristiano Ronaldo joining Burnley. Essentially, it is unheard of in football. Not only was Napoli a lower than average team in Italy, they were also very poor. They needed a questionable loan in order to purchase him. But, as you can imagine, when he arrived, he was the hero of the city. With Maradona in the team, Napoli somehow managed to win the league title in 1987 and 1990, as well as the cup in 1987.
---
Thanks for making your way over. Subscribe to our Cannadelics Weekly Newsletter for regular updates straight to your email, along with great deals on awesome merch including marijuana flowers, vapes, edibles, smoking devices, and cannabinoid compounds. Check through the options, and pick what works best for you!
---
On the surface, Maradona was doing the impossible both for Napoli and Argentina. For his national team, he won the World Cup in 1986, scoring two of the most memorable goals ever. One was a silky dribble past the entire England team and, the other, was the famous 'hand of god'. To put it simply, he scored with his hand and the referee didn't notice. Oh well, he's a legend. English legend, Gary Linekar, said:
"When Diego scored that second goal against us, I felt like applauding. I'd never felt like that before, but it's true… and not just because it was such an important game. It was impossible to score such a beautiful goal… He's the greatest player of all time, by a long way. A genuine phenomenon."
However, whilst Diego Maradona was breaking records and achieving unbelievable success, his substance abuse was about to catch up with him. 
Drug Use
Maradona's cocaine habit started in Barcelona but it worsened in Napoli. The Italian mafia would help him find the substance, it was their way of controlling him. In 1991, he was banned from football for 15 months after testing positive for cocaine. This was a serious blow to his career. Any legendary football player wants to be on the pitch as much as possible so they can continue to break records and score goals.
He was then arrested again in Argentina for having half a kilo of coke on him later in the same year. This extended his ban. In response, Maradona left the country and did not return, joining Sevilla instead. He supposedly still owns over 30 million pounds in unpaid taxes, according to Italian authorities. However, he declined and never paid it.
Nonetheless, Maradona's career wasn't over. In 1994 he joined Argentina in the 1994 World Cup. He played well, but his tournament was over early due to failing another drug test. He tested positive for ephedrine, a performance enhancing drug. Ephedrine is performance-enhancer as it energises the user, stimulating the central nervous system. It improves endurance, alertness, reaction time and strength. FIFA consequently banned him for 15 months, which all but ended his international career. He was certainly made an example of. With his Napoli career over, as well as an International one, this was the end for him. He continued playing for a few more years and then retired in 1997. He has himself admitted to feeling completely lost after receiving such harsh bans – there was nothing left for him to do but turn to more drugs. 
In his later life, he was in and out of addiction. He suffered an overdose in 2000 and had a drug-related heart attack in 2005. He never really recovered from his drug abuse and he sadly died from another cardiac arrest in 2020. Supposedly, after millions being made during his career, he was left with only £75,000 in his bank account. The god of football was dead. 
Final Thoughts
Maradona played 490 games during his career, scoring 259 goals. He is considered one of the best footballers ever and his controversial life off the pitch will never change that. The man was a magician, and that will always remain fact. However, he did suffer from drug abuse. Diego was allowed to reach god-status, and be forgotten up in the clouds. Perhaps if he'd been a footballer today he would have been better looked after. The diet and lifestyle of footballers are strictly controlled in modern football.
Many have wondered how great Diego could have been had he never started taking the addictive substance of cocaine. Would he have done even greater things? The truth is, Maradona is another example of fame grasping a young person – with its fake promises of happiness – and introducing them to a world of wealth and loneliness. Perhaps he never had a chance. But still, all in all, we are incredibly lucky that the god of football graced the pitch. Drugs or no drugs, Diego Maradona was a magician with skills that we probably will never see again. 
Hello and welcome readers! We appreciate you making it over to Cannadelics.com; where we work hard everyday to bring you fully-rounded coverage of the growing cannabis and psychedelics spectrum. Hang out with us regularly to keep up with everything going on, and sign up for the Cannadelics Weekly Newsletter, so you're never late on getting a story.
Related
Do You Experience Withdrawal If You Stop Using Cannabis Cold Turkey?
In recent years, the attitude of the majority of people towards cannabis has changed, mostly from negative to positive. In the past, cannabis was often viewed as a potential threat for drug abuse in young people, which gave it a bad reputation in different communities.
Many more states have legalized marijuana for both medical and recreational use because of the abundance of positive research, the endless work of marijuana advocates, and so on. Now that cannabis is legal, there have been a lot of debates and discussions among cannabis users and enthusiasts regarding several cannabis related issues, including the million-dollar question: is cannabis withdrawal real? And if so, how bad is it?
First, is cannabis addictive? Well, marijuana can be additive; it all depends on how you use it. So if not properly dosed and you abruptly stop consuming cannabis, you may experience what is termed as "withdrawal." In America, reports show that more people (1 in 6) may become addicted to cannabis especially if they use marijuana before 18 years of age.
The symptoms will tell you if you are suffering from withdrawal, and these include:
Irritability makes the individual feel like something is missing.
Reduced appetite because marijuana is known for boosting our appetite.
Sleep disorders like insomnia which can be prolonged
Chills even when it's not cold
Headaches
Depressed and anxious feelings
A loss of focus and concentration
Consistent sweating
Stomach issues
The symptoms mentioned above can range from mild — especially for those who take cannabis in small doses — to severe symptoms for those who take it a lot. But the symptoms are not dangerous or life-threatening, yes they are unpleasant, but you don't have to fear for your life.
It should be noted that if you smoke marijuana less frequently, you may not experience withdrawal symptoms when you stop smoking it. The withdrawal becomes very hard when the consumer is a regular smoker.
More importantly, the longer you've used marijuana, the higher the possibility of your withdrawal process getting heightened, thus, making the symptoms worse. So what causes these symptoms?
The causes of withdrawal symptoms 
The withdrawal symptoms of marijuana may not be as hard as withdrawal symptoms from other substances such as alcohol, opioids, cocaine, and heroin. A person's withdrawal symptoms from using these other substances can be dangerous, so these are entirely different from marijuana withdrawal symptoms.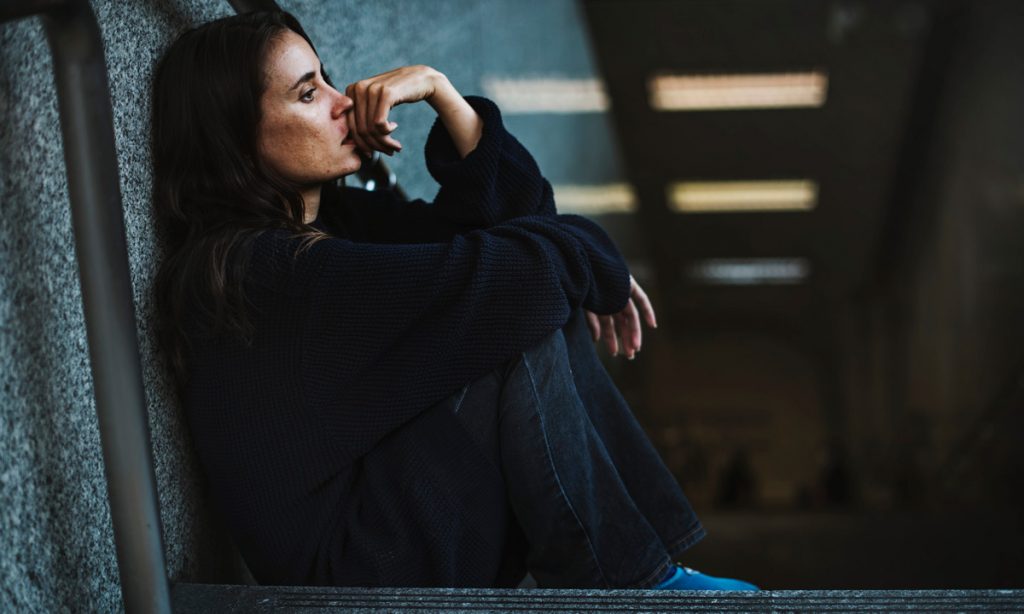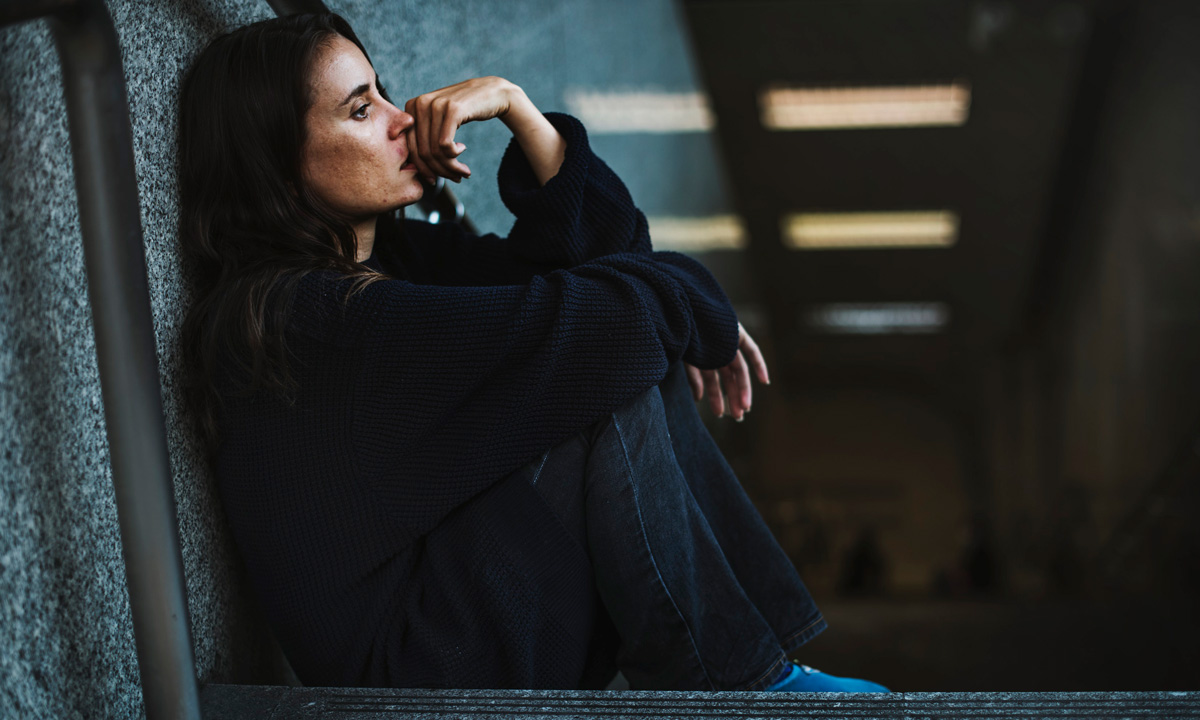 Now those who take marijuana experience physical and psychological symptoms caused by your body having to adjust to not having a constant supply of delta-9 tetrahydrocannabinol (THC).
The THC compound is a primary psychoactive ingredient in marijuana, so when you smoke marijuana regularly, your brain cultivates a tolerance for it.
RELATED: Marijuana Withdrawal Is Real: What You Need To Know
As you smoke more marijuana, your brain starts to depend on the supply of THC, but when you stop smoking, the brain adjusts to not having it. Your body needs to become accustomed to this new state of not having THC, and this is when you start to experience the unpleasant symptoms.
The symptoms can be increasingly unpleasant such that some people go back to smoking marijuana which increases the problem. While the problem is difficult in itself, going back to marijuana is not a good choice, so we must understand the concept of managing the symptoms effectively.
Managing and preventing withdrawal symptoms 
One of the reasons why some people see withdrawal as an arduous process is that they cannot manage it and also don't know how to prevent it. If you want to stop smoking, the first step to take is to speak with your doctor about the aftermath of your quitting smoking.
The doctor or substance abuse specialist may not give you any peculiar instructions on what to do, but it is a great idea to talk to someone first about your decision. The person will inspire and support you through your transition phase while also holding you accountable.
RELATED: Is Marijuana Addictive? Let's Discuss
People decide to quit smoking marijuana for different reasons. Still, if you have been smoking regularly before the decision to quit, it will take a while before you ease into a marijuana-free life. On the other hand, if you smoke less frequently, you can quit entirely without feeling any need for additional support.
These withdrawal management tips will help you in the first 24-27 hours:
Get the right people around you, those who understand how important quitting is to you. You should inform and get friends, family members, and other people in your life to help you go through this phase.
Exercise is also helpful. If you can work out for up to 30 minutes daily, you will get a natural mood boost which aids with the removal of toxins.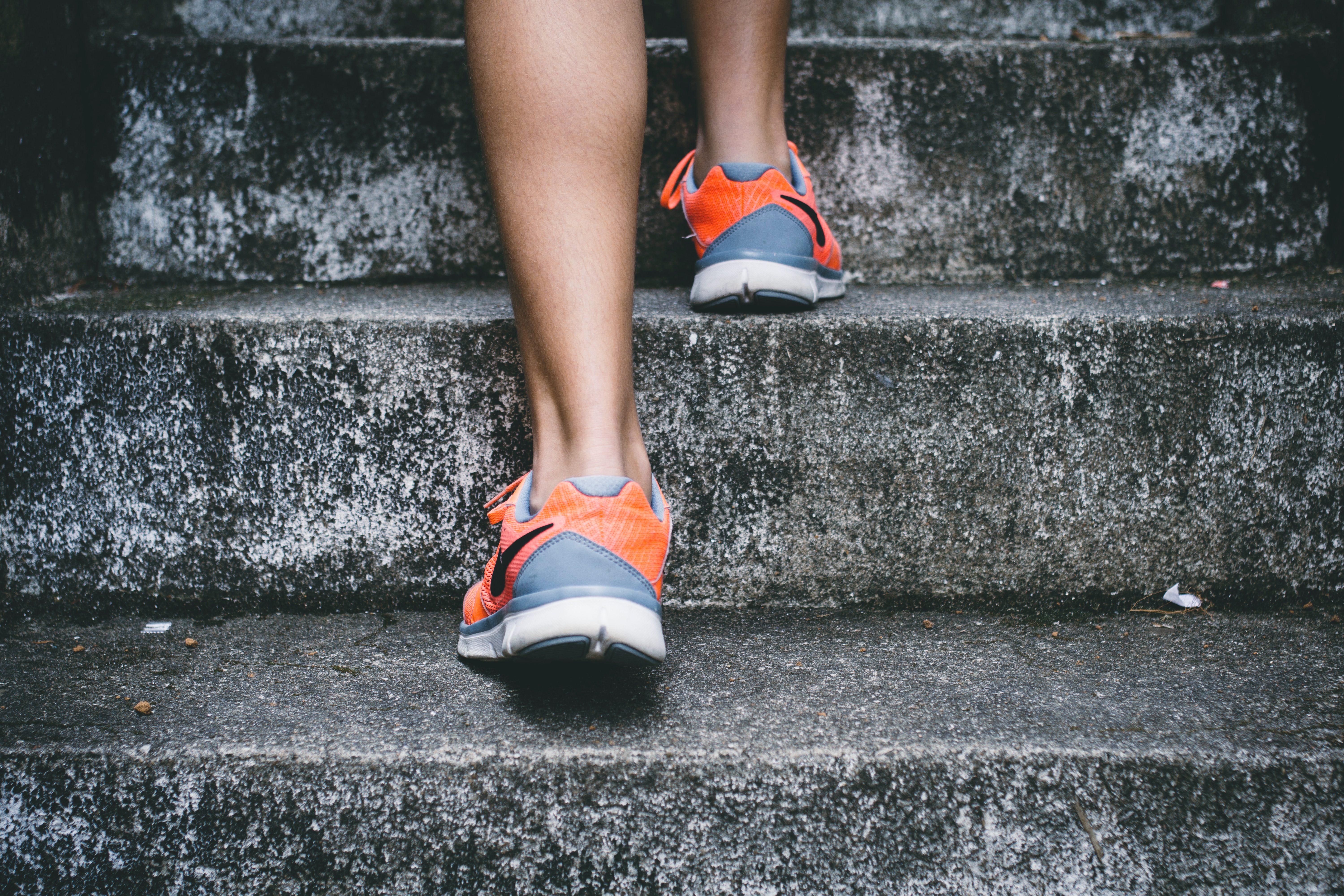 Always eat healthy foods that give your body a consistent supply of nutrients and minerals. So go for fresh fruits, lean protein, and vegetables. If you have been taking junk foods, now is a good time to stop because such processed foods will cause you to feel sluggish.
RELATED: Cannabis Withdrawal: How Bad Is It Really?
Hydration is also crucial as drinking enough water will help you at this time. Please avoid soda, sugary and caffeinated beverages.
If you can survive the first 24-72 hours, you will do better with your withdrawal experience.
Helpful steps you can take while dealing with withdrawal symptoms 
Join support groups and take therapy seriously because you will need other people to help you manage the situation.
Detoxification centers are short-term programs that help people go through this post-marijuana process.
If you don't feel perfect after taking these steps, please go to a rehabilitation center for assistance.
Be patient with the process and DO NOT entertain a relapse with marijuana.
Bottom Line
Withdrawal symptoms experienced when quitting marijuana will not always be severe for everyone. More so, marijuana withdrawal symptoms are milder than those you may feel with other substances such as cocaine and heroin. The symptoms are not dangerous, and some of the symptoms stop within the first 72 hours after you quit. Lastly, you may also need a therapist or someone to hold you accountable through the process.
This article originally appeared on Cannabis.net and has been reposted with permission.
Will Ketamine Be The Next Drug to Stop Alcoholism?
Using one substance to stop the dependency of another might sound slightly pointless, but there is actually more sense to it than you may think. After years of ignoring recreational drugs, the medical establishment around the world are beginning to accept that certain mind-altering substances may actually have more medicinal benefits than first realized.
Ketamine is a popular party drug, as well as being used as a short-acting general anesthetic, but in recent times its further powers seem to have been noticed. Esketamine nasal spray has recently been made legal around the world as a powerful antidepressant, and now research is being done by a biotech company into the effects of ketamine on alcoholism. Awakn Life Sciences Corporation truly believes that this substance can reset addictive behaviors. 
To stay current on everything important happening in the industry, as well as gain access to deals on cannabis flowers, vapes, edibles, and much more (various cannabinoids to choose from), make sure to subscribe to The Cannadelics Weekly Newsletter. Enjoy responsibly!
---
Recreational Drugs
Sometimes people forget that almost all synthetic drugs (substances made in a lab and not naturally) will have been created for medical purposes. Then, overtime, these drugs will have landed in the hands of the public and eventually used for recreational purposes. This is essentially the case with all popular party drugs. Ecstasy, cocaine, LSD, Ketamine – all of these substances are used – or were once used – in the medical world. However, as is the pattern with drugs, once people begin taking power of their use, and taking them without medical supervision or advice, governments will ban them.
Cocaine is originally used as a general anesthetic – to numb the nose, mouth or throat – during operations. MDMA was originally synthesized to help bleeding in 1912, and was then noted for its psychoactive properties as time went on. LSD was also created completely by accident by a Swiss scientist in the 1930s, whilst he was working with a chemical found in ergot, a fungus that grows naturally on rye and other grains. As you can see, the funding and abilities to make synthetic drugs lie in the medical establishment. That is the origin of these substances. The Pharmaceutical Journal writes:
"Each year sees a couple of dozen new drugs licensed for use, but in their wake there will be tens of thousands of candidate drugs that fell by the wayside. The research and development journey of those new drugs that make it to market will have taken around 12 years and cost around £1.15bn."
Since the dawn of science, a lot of budget and power has been given to the medical establishment to try and find a new cure or a quicker way of doing something. On the whole, we owe a great deal to the findings of scientists. However, just as many drugs have fallen to the wayside, many substances have also been created that have quite incredible recreational and therapeutic effects. It is at this point that the government takes over and decides whether these drugs can remain in the public domain – or whether it be better that they are taken away and instead sold illegally and unsafely on the dark web. Doesn't really make sense does it? 
Ketamine 
Every substance has its own story, and ketamine's is just as interesting as the rest. Ketamine originates from its cousin substance, phencyclidine, which was discovered in 1956 as a remarkable anesthetic for monkeys. It was then used on humans but was found to have less remarkable effects, with people finding it hard to come back to normality after waking up. Many participants experienced sleep paralysis and even a lack of sense in their limbs. Due to this problem, Doctor Calvin Lee Stevens worked at fixing the issues with this drug and, in turn, synthesized a new one: ketamine. This substance had the same anesthetic effects, without the issues after. Reset Ketamine writes:
"On August 3, 1964, the first human was given intravenous ketamine. Subjects administered ketamine had minimal emergence delirium. They described the experience like floating in space, as if they were disconnected from their body and environment with a loss of feeling in their limbs. Because of this strange sensation, ketamine is called a dissociative anesthetic. After Food and Drug Administration approval in 1970, ketamine was used on injured soldiers during the Vietnam War because of its large margin of safety."
Ketamine also began being used as a party, recreational drug. If you've ever taken it, then you won't be surprised why people love using it so much. In smaller doses, ketamine not only dissociates you from your body, but it also severely reduces anxiety. It makes everything weird, but in a fun way. It's like you're watching an extra strange Christopher Nolan film, whilst in a warm bath, but the film is 10 times slower than usual. The slowness does not bother you, instead it's just weirdly interesting. The Cut writes:
"It's like walking from your kitchen to your living room, and from your living room to your kitchen, and it's uphill both ways, but you've never had so much fun walking up a hill."
Ketamine offers something that LSD, cocaine and ecstasy does not – which is why it stands alone as a highly popular party drug. In my opinion, the reason why ketamine is likeable to recreational drug lovers is because it offers you a chance to dissociate but maintain a certain level of consciousness. Plus, it takes away a lot of the cares and negative thoughts you may have. This is a big reason why esketamine was legalized in the UK in 2020, as a treatment for those suffering from moderate to severe depression. It was proven that the drug gave instant relief for those who were feeling suicidal and extremely low. 
Ketamine and Alcoholism 
But this isn't the only benefit from ketamine, recent research has discovered that the substance may also be able to help with addiction therapy. Awakn clinics, a London based biotech company, is licensing ketamine to treat alcohol misuse. Their research showed that when those suffering from severe alcohol abuse tendencies were treated with a ketamine injection, they were more likely to stop drinking than those who were given the placebo. Awakn's treatment was 86% effective over a six month period, whereas the current treatments are only 25% effective over a 12 month period.
The injection was taken alongside their own version of psychotherapy, which helps participants to analyze their experiences whilst taking the treatment. The biotech company chief executive officer Anthony Tennyson said that: "You can re-calibrate the brain during that optimum time of neurogenesis". Despite the fact that ketamine is yet to be approved in America to treat alcoholism, his company has done a deal with Revitalist, has 9 clinics in the six of the US states. Their aim is to start treatments in October of this year. Bloomberg UK continues:
"Awakn is also studying the treatment's benefits in gambling, compulsive sexual disorder, internet gaming disorder and binge-eating disorder. Of course, ketamine itself can be addictive. Tennyson said its protocols only include three to four sessions, which are "not sufficient exposure to develop a resistance or a dependence."
The question is: how long will this mind alteration last? Is it a long-term change or do you eventually forget about the experience and return to your old ways? This is something that is still being explored and will surely be revealed as more research is done into alternative methods of stopping alcoholism. Ketamine isn't the only psychoactive substance that is now being used as an alcoholic reducing substance, with psilocybin and LSD also being explored. 
LSD and Psilocybin Therapy
Like ketamine, the belief is that with drug-assisted therapy, these psychedelics can alter an addict's mind and stop their dependencies. The creator of Alcoholics Anonymous, Bill Wilson, reported that LSD helped him to end his alcoholism. The problem was, he couldn't make that an integral part of A.A due to the government's backlash on the drug. The Guardian writes:
"After his first acid trip, at the Veterans Administration (VA) hospital in Los Angeles on 29 August 1956, Wilson began to believe it was insight, not terror, that could help alcoholics recover. LSD, by mimicking insanity, could help alcoholics achieve a central tenet of the Twelve Step program proposed by AA, he believed."
He saw the power of LSD to align with the common 12 step program that is used to stop addictions. In a recent study, psilocybin too has been found, with the right therapy, to seriously reduce patients' reliance on alcohol. The various studies have commonalities, they all happen with therapy alongside, and they all use substances that lead to a sort of dissociated state or – in want of a batter term – ego death. This allows the participants to stop thinking of themselves with pain or resentment, and instead analyze their own behavior from the outside. This is a kind of mindfulness.
Conclusion
There is a great deal of positive research being done into various drug-assisted therapy as a way to end addictions. Ketamine, which has already been legalized in the form of esketamine in some countries, may be the most likely treatment to be accepted. In addition, the recent study by Awakn proves that the substance can genuinely cause a positive change – more than the current treatments are able to. The hope now is that clinics open up and that those who require the treatment are able to access it without huge issues.
Hello and welcome! Thanks for making your way to Cannadelics.com, where we provide you with the best in independent reporting for the growing cannabis and psychedelics spaces. Join us on a regular basis to keep up with headlines, and sign up for the Cannadelics Weekly Newsletter, so you're always up on what's going down.
Related