Men Consume More Marijuana – Surprised?
It today's environment, we tend to focus on the individuality of the person and not their gender, except in the consumer marketing world.  Men and women have some different patterns of behavior which drives habits and buying decisions. Men spend more on cars, food and tend to be more risker takers with investments. Women spend more on healthcare, clothing and are more cautious with their savings.
Last year, the US Bureau of Labor Statistics released the data about how men and women are different when it comes to relaxing. On an average day, people age 15 and older spent 5.3 hours per day in leisure and sports activities, such as watching TV, socializing, or exercising. Men spent more time in leisure activities (5.6 hours) than did women (4.9 hours). These averages include people who did these activities and those who did not.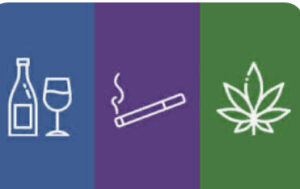 RELATED: He/She/They/Weed – Marijuana Affects Genders Differently
So it should come as no surprised that men consume more marijuana than woman, since it follows the trend on relaxing and on them using more intoxicants. More men than women use cannabis. Gallop released data in the US sharing 18% of men consume marijuana vs 14% of women. In Canada, the 2019 National Cannabis Survey, also found more men than women use 20% vs 14%.
This dovetails into alcohol and cigarette use also.
Almost 58% of adult men report drinking alcohol in the past 30 days compared with 49% of adult women. Men are more likely to binge drink than women. Approximately 21% of men report binge drinking, compared with 13% of women.
Difference are also how men and women consume. Men were more likely to use joints/blunts, vaporizers, and concentrates, while women lean toward pipes and oral administration like edibles.
Men tend to enjoy beer more than women, thus most beer marketing is geared toward males. Bud Light, Coors Light and Miller Light are the largest selling intoxicant brands in the United States. Also an interesting note is men drink rosé for over 10 years at higher rates than women.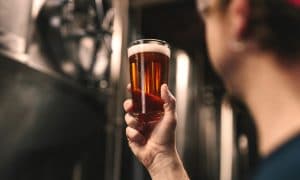 Nearly every 4th adult in the world smokes tobacco. More than one-third (37%) of men in the world do, but just over 8% of women.
Generally in the US, men tend to use all tobacco products at higher rates than women. In 2015, 16.7% of males and 13.6% of females smoked cigarettes. While Canada's numbers are a lower but men at 13% and women only 9%. It says something about their tobacco campaigns they have fewer smokers.
RELATED: Are Women The Answer To The Weed Rebound?
Brands use this data to drive product decision and then campaigns to entice customers.  From this data, it seems the marijuana industry is doing a stronger job in reaching women than alcohol and tobacco…which makes sense with it being the least harmful product.
Alcohol Industry Takes Big Gulps Of Marijuana Businesses
The good news is soon when you can kick back and consume marijuana you can still be supporting your favorite beer company.  The trend of alcohol companies jumping into the marijuana industry continues (with one major exception) and makes sense.  Legal cannabis sales (recreational and medical) were roughly $11 billion in 2022, roughly falling between the sales of Starbucks ($13 billion) and Subway ($10 billion).  Recent study shows it is about a 10th of size of the beer market and less than half the size of the craft beer industry.
Like Coca Cola saw bottled water as a revenue expansion, alcohol sees the same for marijuana.  While for cannabis start ups and some existing brands this might be seen as a threat, for the consumer – this only has upsides.
As the cannabis industry strives toward federal legalization, they are struggling to convince Congress.  But major booze companies now having a bigger stake in tapping the potential cannabis market, they can use their massive influence in Congress way more and way quicker than a stand-alone weed companies.
Marijuana legalization is associated with increased use of alcohol, a new study published in JAMA Health Forum revealed. The startling new evidence contradicts prior research that showed that cannabis legalization did lead to more marijuana consumption, but also decreased the use of alcohol. This only helps alcohol increase profit margins.
Heineken, Molson Coors, Pabst and Constellation Brands have all invested heavily and for good reason.  Beverage companies know how to sell directly to consumers (grocery, convince stores, etc), know how distribute to bigger sites (concerts, hotels, events, sports). and they know how to reach millions of people every hour (restaurants).  They have walked hand in hand with politicians and produced billions in profits spread across a variety of partners.
RELATED: Americans Are Choosing Marijuana Over Alcohol
Another upside is consumer trust alcohol for a steady same taste and effect experience no matter the location or time of year.  There is a reason Bud Light is the number one selling booze brand in the US, customers expect uniformity from Key West, Florida to Mountlake Terrence, Washington.
RELATED: Is Cannabis A Threat To Alcohol Sales? It's Complicated But Here's What The Experts Say
Currently, one major exception is the failed experiment between juggernaut Anheuser-Busch InBev and Tilray.  Tilray and it's founders desperately want to be the leader in the cannabis industry but continues to struggle with product delivery and more.