Oregon Cannabis: Drive-Thru Marijuana Sales Ending?
The OLCC rulemaking process continues after a public hearing on October 25 and the close of the public comment period on October 31. You can read our prior coverage here, here and here, and you can read the proposed rules here. The public hearing lasted about 35 minutes and a hot topic was whether retailers may continue to deliver medical and recreational marijuana to customers and patients through a drive-up window or whether the OLCC will kill drive-thru delivery.
Here's the history. OAR-025-1300(g) prohibits licensees from selling marijuana items through a drive-up or walk-up window. But in December 2021 the COVID-19 pandemic caused the OLCC to adopt temporary rules that permitted delivering marijuana items to a person in the parking lot of the store, a person at the front entrance of the store, or a person at a walk-up or drive-thru window of the store. So for nearly two years, retailers, patients, and customers have become accustomed to having the option of using a drive-thru to deliver marijuana (where not otherwise prohibited by a local ordinance).
Now that the pandemic appears to be winding down, the OLCC appears poised to reinstate the former rule, in part, by forbidding drive-thru delivery and allowing walk-up window delivery. Here's what the new rule may say: A license may not sell any marijuana item through a drive-up or walk-up window. Proposed OAR 845-025-1300.
At the same time, the OLCC appears willing to allow delivery to persons who are on-site but outside of the store, such as the parking lot or front entrance, within 150 feet of the boundary of the retail licensee's licensed premises. Proposed OAR 845-025-2885.
Numerous commenters pointed out the inconsistency of these proposed rules. To summarize in plain language what may happen: the OLCC will let you buy weed at a walk-up window; the OLCC will let you buy weed in the parking lot of the dispensary; but the OLCC would not let you buy weed at a drive-thru window.
Commenters at the hearing levied two principle concerns. The first was accessibility. The rule negatively impacts persons with mobility issues and those who are immunocompromised. I suppose one rejoinder to this concern is something like, "well those persons may wait in their vehicle and have marijuana items delivered to them in the parking lot." But that possible rejoinder leads directly to the second concern: safety. Numerous persons testified that a drive-thru is  safer for customers and dispensary employees than having customers wait in parking lots cash-in-hand for a dispensary employees to wander out with marijuana, searching for a particular vehicle. The safety concern makes a lot of sense given the number of robberies occurring at dispensaries. One commenter pointed out that securing a drive-thru is much easier than an entire parking lot.
A commercial landlord in Portland testified that from its perspective a designated drive-thru is much more desirable than having marijuana delivered at random locations throughout the parking lot of a property. Particularly, when other businesses may use the parking lot. This person also testified drive-thru is simply better for the neighborhood than having marijuana sold to parked cars sitting in a lot. (Makes sense!) This landlord also leases commercial property to Fred Meyer, which provides prescription medicine through a drive-thru, and testified that providing medical marijuana is no different from its perspective.
Accessibility and safety are keys to a successful Oregon marijuana industry. These kind of on-the-ground common-sense perspectives are a key reason why the OLCC holds public hearings on proposed rules and accepts written comments. Let's hope the OLCC takes these concerns to heart and makes drive-thru delivery of marijuana items a permanent, permissible delivery method and does not kill drive-thru delivery.
A big thank you to everyone who participated in the OLCC's hearing.
What Can Other Countries Learn from First-Mover Canada's Shrinking Medical Marijuana Industry?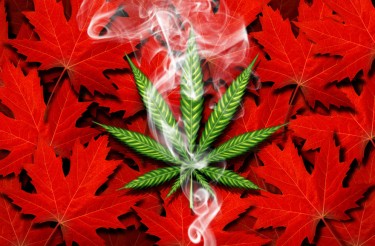 Since its peak, the regulated medical cannabis industry in Canada has declined a bigger rate than most people thought would happen with recreational legalization. This decline began even before the legalization of recreational marijuana in October 2018 to be precise, and has continued as adult-use sales have replaced controlled medical cannabis purchases.
According to experts, the ease of purchasing from adult-use retailers, difficulties for doctors in approving medical cannabis, a lack of tax benefits for medical cannabis consumers and producers, and the fact that THC potency thresholds apply to both medicinal and recreational cannabis products are all contributing factors to the medical market's decline.
Those problems could serve as lessons for other countries and regions that approve medical marijuana first before legalizing it for adult usage.
THE SITUATION IN CANADA
According to data from Statistics Canada, medical cannabis spending in Canada peaked in the fourth quarter of 2017, at 161 million Canadian dollars, nearly a year before recreational marijuana sales started.
The most current statistics indicate that medicinal marijuana sales increased to CA$109 million during the second quarter of 2022 from a low of CA$104 million in the first. According to Brett Zettl, president and CEO of Zyus Life Sciences, a medical marijuana business based in Saskatoon, Saskatchewan, which is getting ready to go public through a reverse takeover, patients are currently just giving up and buying stuff from an adult-use store.
Canada was the first significant economy in the world to federally legalize recreational marijuana use. But established marijuana markets in the US, like Colorado, have shown a similar tendency, with medical markets contracting after recreational legalization.
If Germany implements its proposal to legalize adult use, these tendencies make it uncertain if the country's largest cannabis market in Europe will experience a similar medicinal market drop.
According to Deepak Anand, a top executive of the charitable advocacy group Medical Cannabis Canada and a consultant on cannabis laws for several international governments, some Germans purchase medical marijuana out of their own pockets, and that segment of the market stands to be impacted by the legalization of adult use.
Anand said that the public health system reimburses about 40% of all German medicinal marijuana prescriptions.
"I don't think the pattern that we've seen in legal markets—where, basically, after recreational legalization, we see medicinal sales have declined—will necessarily continue in Germany," Anand added.
THE INCONVENIENCE FACTOR
To obtain dried marijuana, oils, edibles, or topicals through the government's system, Canadians need a prescription from a doctor or nurse practitioner. This allows people to purchase marijuana straight from licensed dealers for mail delivery.
Both growing medical marijuana at home and purchasing it from a certified grower are acceptable.
As of the end of 2021, just 42,000 people were producing medical marijuana for personal use or others, according to Health Canada.
Comparatively, over 257,000 people registered to purchase cannabis from a commercial grower.
Zettl, a veteran participant in Canada's regulated MMJ market, suggests that several causes could account for the market's fall since its 2017 peak.  Zettl stated that the Canadian medical cannabis patient group contained both "genuine medicinal users" and some casual users before the legalization of recreational use in October 2018.  They would attempt to obtain it legally while continuing to take it recreationally, according to Zettl.
Now, he claimed, purchasing marijuana at an adult-use store is easier than utilizing the legal medical marijuana system.
Zettl also thinks that doctors might be reluctant to waste hours filling out medical marijuana permission paperwork and that medical-certification agencies may audit doctors who approve cannabis for an excessive number of patients.
People simply don't want the inconvenience element, according to Zettl. The hassle aspect is not desired by the doctors.
Following the legalization of cannabis for adult use, new cannabis products, such as edibles, entered the market. However, medical cannabis products are still subject to the same laws as recreational cannabis, including THC limitations on goods like edibles.
Anand said that it would be incorrect to hold recreational and medical marijuana to equal standards, concerning imposing limitations for high THC, for example.
He contends that due to Canada's preoccupation with legalizing marijuana for recreational use, not just have patients been overlooked, but also regulating policy has been disregarded to a significant degree."
The patient is going to the illegal market to be able to acquire their products, as we observed and are still experiencing, he continued.
Another historical obstacle for the medical market was the cost of cannabis, according to Anand.  That has improved since recreational use was legalized.
Although it does allow registered patients to deduct medical marijuana costs on their yearly tax returns, Canada does not provide registered medical cannabis users with any special tax treatment.
Patients who purchase medical marijuana pay retail taxes, just like they would at a store selling recreational goods, and growers pay the same excise taxes as those on cannabis for adult use.
Anand stated that it simply doesn't make sense since, in Canada, there is no tax on any other medicinal products.
GAINING GROUND ONCE MORE
To get Canada's medical marijuana business thriving once more, Anand advocated for legislative changes.
It should be done right away, he argued, to permit pharmacists to administer medical cannabis.  We should also immediately remove taxes and potency restrictions.
The Canadian cannabis sector is hoping for changes to the federal Cannabis Act, which is presently being reviewed.
One of the key subjects for the review, according to the government, is the effect of regulation and legalization of cannabis on accessibility to marijuana for medical purposes.
According to Zyus' Zettl, the government is utilizing "this recreational-style statute to control and regulate the medical side – and it's coming at a great disservice for the medicinal usage, on both the doctors' side and the patient side.
Zettl stated that Zyus is creating three cannabis drug-product candidates to expand the country's medicinal marijuana industry and anticipates eventually obtaining official Drug Identification Numbers (DINs) from Health Canada.
Because they could be included in insurance companies' formularies for prescription drugs and doctors could recommend them without worrying about being scrutinized by regulators.
Zettl acknowledged the long-term nature of obtaining DINs for herbal cannabis products.
Therefore, medical marijuana must, in the interim, find methods to appeal to those who are really, honestly utilizing it for medical purposes and offer them a reason to continue using it rather than giving up and only purchasing it (from recreational businesses).
BOTTOM LINE
Other countries looking to make recreational cannabis legal at the federal level can take a look at what the move did to the Canadian cannabis market and work on policies and regulations that will be better for the country before legalization takes place.
COUNTRIES LEGALIZING WEED, READ ON…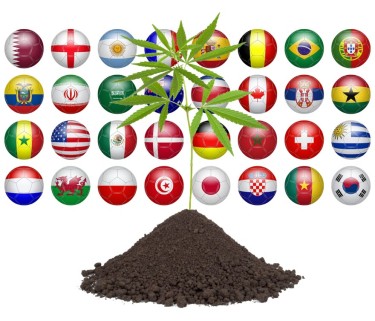 Religious Dogma is Anti-Cannabis Legalization?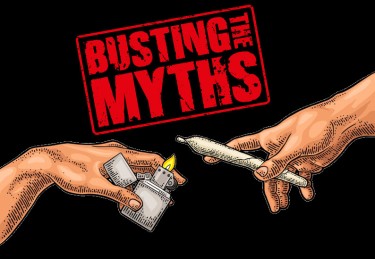 Reginald bong-rips religious dogma to shreds…
It's been a while since I've put on my "thinking gloves" and had a few rounds with some random internet "opinion". You see, I don't mind it if people tear into my arguments. I've had some hate in the past due to the things I write, but for the most part I staple together a pretty coherent thought.
At least I have some highly entertaining lines that people seem to enjoy.
Therefore, I believe that if anyone feels like "ripping me a new one" on anything I have written in the past – more power to them! I think opinions or ideas are supposed to be discussed, disintegrated, challenged, and strengthened in the art of mental combat.
This is why I dedicate some of my writing energy to writing responses to assumptions, accusations, and outright lies by people who wish to enforce a state of prohibition.
To be fair, I don't care if you smoke or don't – my main principle is that you are an autonomous being that should have autonomous decision making about what you can and cannot consume. No state should have the power to tell you, "Don't eat that!" or "Don't drink that!"
If I truly am free, I should be able to drink a bottle of rattlesnake poison if I choose to do so…however, for a long time in places like the US "suicide was a crime". This is no longer the case federally, but many places still list "attempted suicide" as a criminal offense within their statutes.
A crime against who?
This is the big question…who owns the individual?
Well – that depends on who you ask and that is the perfect opening to introduce our "virtual contender" for today's bout.
Stoners and Stonettes – I present to you – "The Dogma Father" who argues that the state enforce God's law (but not directly) and thinks that cannabis legalization is "bad mmm-kay".
I don't really know this dude's real name – and in all likeliness he's probably not a bad guy if you get to know him in real life.
However, the opinion that is dwelling inside his grey head is a treacherous beast that needs to be slayed. It's rooted in a "satanic principle" which I'll explain later on, and that goes in direct contrast to his true beliefs. In fact, I wrote about that at length here. Today however, I'll apply the same ideals in contrast to his dogmatic and highly religious beliefs.
So let's get ready!
ROUND 1: Marijuana is a Dangerous Drug!
DOGMA FATHER TAKES FIRST SWING:
Despite such broad acceptance, marijuana remains a dangerous drug that undermines both good civic order and public health. It decreases the ability to control emotions, leading to improper and anti-social behavior. It's a recognized cause of crime and violence, as well as auto accidents and other mishaps.
It's also profoundly self-destructive. Marijuana users commit suicide at three times the rate of the general population. And marijuana is commonly acknowledged as a "gateway drug," leading to the use of other, more potent and addictive substances. Research suggests it even increases alcohol consumption.

SOURCE: NewsPress
REGINALD RESPONDS:
HOLY SHIT DID WE TRAVEL IN TIME? All we're missing now is "it makes darkies think they're as good as white people" as was attributed to Harry J. Anslinger.
There is absolutely no evidence to support any of the claims being spouted by Dogma Father. In fact, every place that has legalized has seen a general decrease in crime as suggested by THIS STUDY. Secondly, there is no evidence that it "decreases the ability to control emotions".
I've been smoking cannabis for twenty-years and despite certain moments of my life when under extreme pressure – I'm as Zen as they get. Now some might argue that it's "anecdotal evidence" which is true, however, his statement is a blanket statement that assumes that "everyone can't control their emotions under the influence of cannabis" and the mere existence of myself destroys that claim.
While I haven't seen the alleged study claiming that cannabis increases the likeliness of suicide…which I doubt highly…we can play the devil's advocate with this one.
Let's say that it's true that people who commit suicide also smoke cannabis. However, could the cannabis not merely be a coping mechanism for the crippling depression they are carrying? Could it not be them trying to numb the pain and cannabis is an available substance?
Perhaps it's not that cannabis leads to more suicide…perhaps it's suicidal people who use cannabis to escape their thoughts. I know a few people who had suicidal tendencies and have helped them cope with these thoughts – it's never the substance causing the thoughts…it's usually some internal underlying trauma hidden from the conscious mind.
If anything, you can use cannabis to heal these broken parts – but once more, anecdotal!
DOGMA FATHER TAKES ANOTHER SWING
 A proposal to legalize pot shops is expected to come before the Collier County Board of Commissioners early next year. This is unfortunate, because even the public debate of legal sales will draw added attention to the drug, making it a common topic of conversation. This will reinforce the false impression that open availability is a legitimate public policy option.
If the measure should pass, the aggressive advertising that will inevitably follow can only amplify the message that marijuana is just fine.
It is not fine.
REGINALD DODGES AND JABS
God forbid anyone actually talk about the problems or issues in their lives. It's far more polite to burry your problems deep in your unconscious, put on a fake smile and pretend everything is honky-dory.
What's unfortunate is not that people will make cannabis a common topic of conversation, but rather that the blatant refusal of acknowledgement that "some people smoke cannabis". The "leper strategy" – in where you ostracize or downplay a group of people who contradict your narrative doesn't work.
You called us stoners and we took your word and made it ours, built a culture around it, and influenced the masses.
The false impression is that prohibition works. But all prohibition does is criminalizes your ability to choose what you can and cannot consume, gives unchecked powers to the government, and basically enslaves the world.
DOGMA  FATHER'S FINAL ATTACK!
Legalization is an extremely unwise policy. We must insist that our county commissioners approach this proposal with the utmost caution.
They have only to look at the consequences of unrestricted marijuana sales in cities like San Francisco, Denver, and others that have gone the legalization route. Increased crime, increased traffic hazard, increased illness, increased homelessness and panhandling — these and other deteriorated civic conditions are all too evident.
Marijuana is both a threat and a hazard. We don't want the quality of life in Collier County going to pot.
REGINALD BOBS AND WEAVES
All of these "consequences" aren't backed. They are merely perceptions from an indoctrinated religious scholar who believes that "the way things were" is the right way. Sorry to say, but no – all of that was based on lies, power grabs, and actually made drugs more dangerous.
Your entire philosophy is actually kind of satanic if you think about it.
REGINALD COMES WITH A QUICK ONE TWO
The other day I was thinking about the Garden of Eden (and the type of weed they might have had)….jk
I was thinking about the concept of creation and under the Christian myth, God is the creator of all. This includes cannabis. God made it for human consumption – He said so in the bible.
All of the warnings about lewd behavior in the bible almost always relates to drunkenness. The times that the Bible does mention weed, it's as an ingredient in the Holy Anointing oils.
Therefore, to deny people access to cannabis is literally saying "God fucked up!" He didn't mean cannabis!
I also specially remember parts of the Bible talking about "adding words to God's word" and how that's a big "no" within the whole God Almighty ethos.
But let's say that you want to apply the reasoning of the "drunkenness" to cannabis, seeing that it "gets you high". Of course, cannabis doesn't get you "high" in the same way that alcohol gets you "drunk". The effects are completely different.
Nonetheless, for the sake of argument – if God "warned" you about weed – he didn't enforce his warning. Let me put it this way, you have "Free Will" under the ethos of God, meaning you have the freedom to sin.
However, for some reason, Father Dogma believes that God's got it wrong again. You can't just "allow people to be", you must "enforce your law".
Except, God doesn't enforce his laws. If you get shit faced drunk or fuck your neighbor's wife – you won't drop dead because you broke God's law.
Perhaps you "risk" the chance of eternal damnation in the fiery pits of hell, but while you're living you're allowed to sin as much as your wretched heart desires.
My question is; "If God doesn't enforce his celestial laws on humans…if Christ didn't intervene in earthly affairs – why is the Dogma Father sucking so hard on gubernatorial cock?"
I think the answer lies in the function of "organized religion" within the fabric of society. It's not a coincidence that the Dogma Father spewed out similar points as Anslinger…they are cut from the same cloth.
There's a song that has a line in it that says,
"The government wants to own your skin, religion your soul within, but all they seek is gold to put you under their control…"

SOURCE: (SONG)
And this is exactly correct. The truth of the matter is that these commands do not come from a "loving god" but rather the authoritarian hooks of Satan (according to their mythos).
Think about it, God says, "Live by these rules and life is awesome" but then doesn't enforce the rules, they are more like guidelines.
However, within the Bible, Satan is painted as someone who wants to "bind and deceive you", to "control your will".
Then how is enforcing prohibition a thing of "God"? Sounds more like the devil's work to me…
DOGMA FATHER GOES DOWN FOR THE COUNT…IT'S OVER!!!
THE BIBLE ON WEED, READ ON…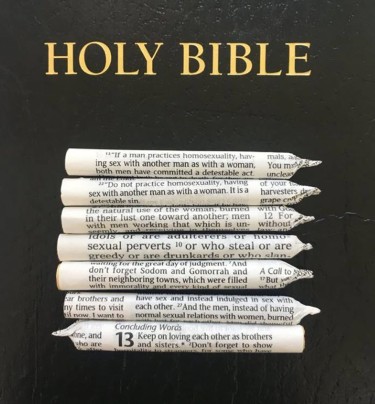 Don't Miss! New York Retail Dispensary Guidelines: What Every CAURD Applicant Needs to Know
Date: December 7th, 2022
Time: 2 – 3pm EST
---
New York recently released its adult-use cannabis retail dispensary guidelines and there is a lot to unpack. We will likely see additional changes to New York's rules and regulations, but the released guidelines provide a robust initial framework for applicants (past and future) to follow.
Join Harris Bricken's lead New York cannabis attorneys, Simon Malinowski and Matthew Schwartz as they analyze the recently released regulations.
Simon and Matt will cover operating requirements, employee training, and marketing rules, among many other topics covered in New York's retail dispensary guidelines.
---
Check out some of our past Canna Law Blog posts on New York's cannabis regulation updates: