People Who Had COVID-19 During This Month Are At Higher Risk Of Reinfection
It's that time of the year again — everyone around you is starting to get COVID-19. Since large amounts of people have already contracted the disease, it's possible for people to experience their second, third, or even fourth round of infections.
According to Bloomberg, experts are calculating that new variants of the virus are reducing people's immunity. They suggest that people who had COVID-19 in December, when the country experienced one of its largest waves, are currently at risk of reinfection.
RELATED: Long COVID Numbers Are Increasing — Here's How To Know If You Have It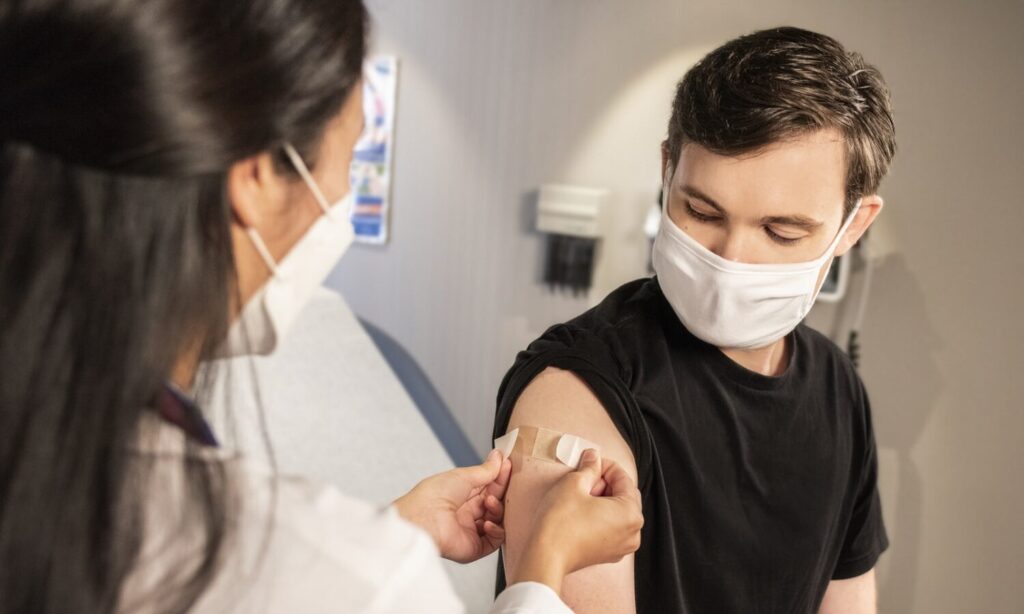 The variants responsible for the incoming wave of cases are subvariants of omicron, thus more contagious than previous iterations of the virus. They also appear to be better equipped at avoiding vaccine protection and post-infection immunity.
To make matters worse, this new wave of COVID-19 is occurring within a very confusing space. People are getting more and more at-home tests, rarely reporting this to the authorities, leaving experts with little knowledge of what stage we're in in the pandemic. States and counties are also less likely to report COVID-19 numbers to responsible parties, leaving health experts at a loss for what happens next.
"The reality is that things are really not going well at the moment," said infectious disease expert Jacob Lemieux. "We all thought that we were in for a reprieve after the devastating omicron wave. And that was clearly the case until a few weeks ago."
Vaccines are still doing their jobs, keeping people out of hospitals and preventing deaths, but we're entering an interesting moment where we don't have a reference for how things will work out. People have never been laxer about the virus, not wearing masks or following any sort of guidelines. This suggests that once the wave starts it might not drop as quickly as it did at the start of the year when people were still taking protective measures against the virus.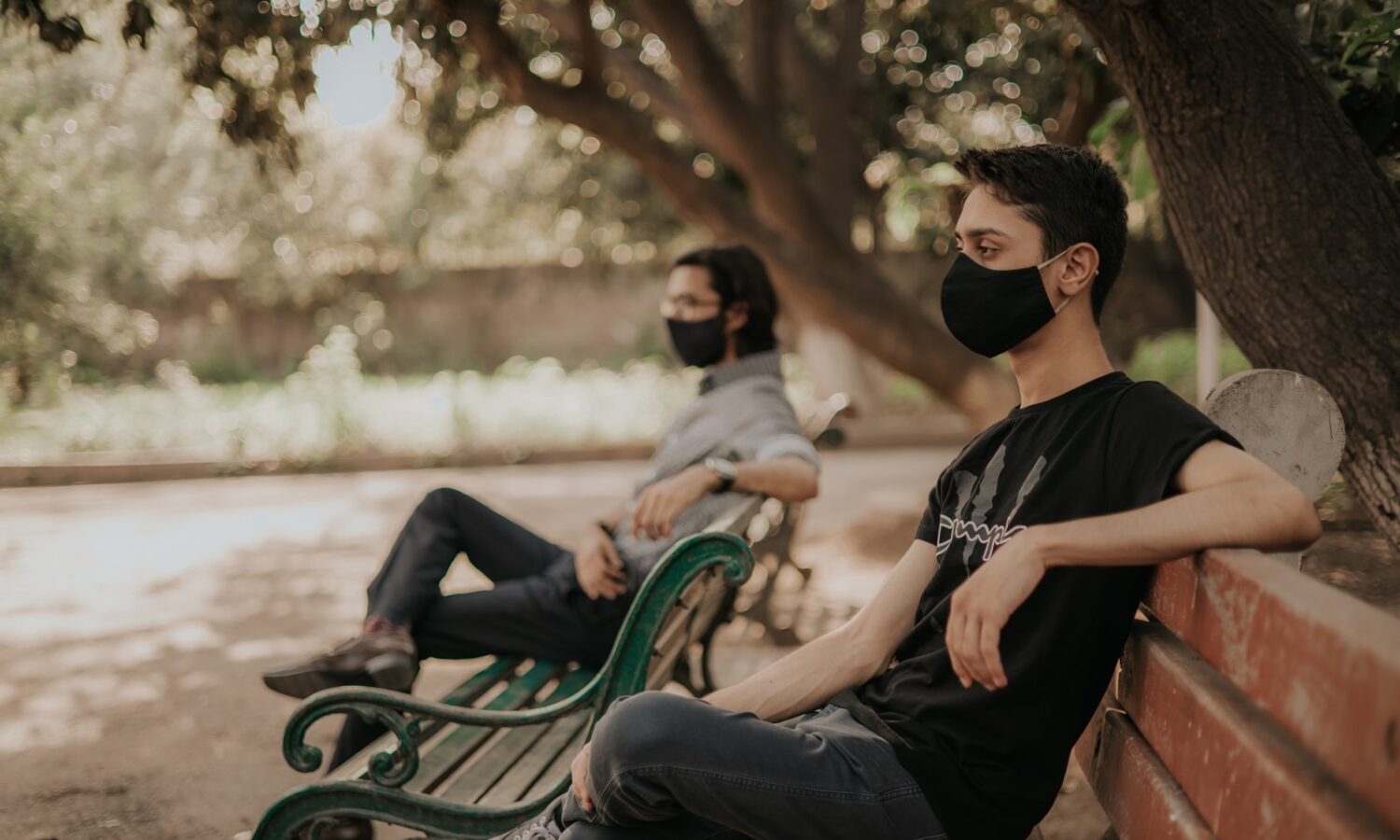 The immunity of those who've had COVID is dependent on the variant they caught. For example, the journal Nature published a recent study that showed that those infected with the delta variant had little immunity against different variants. New variants and subvariants make this all the more likely, with them being better equipped at avoiding the natural protection granted by infections.
RELATED: People With This Disorder Have Higher Odds Of Developing Breakthrough COVID-19
During these COVID-19 peaks, experts resort to the advice they've been giving out over the past two years. They suggest masking up if people have comorbidities or vulnerabilities, or if the area where they live has a high rate of infections. As always, vaccines are vital in preventing serious infections and hospital stays.
How Many Times Can You Get COVID-19? Here's What Experts Know
Two years into the pandemic and a large percentage of the world has been infected with COVID-19. In the U.S, the most recent statistics show that almost 60% of people have had past infections. As states jump back into COVID-19 high alerts, the possibility of reinfection becomes all the more likely. But how many times can you have COVID?
That's a difficult question to answer, but there are several things experts have learned about the virus over the past couple of years.
The New York Post spoke with infectious disease expert Dr. Michael Phillips, who provided some context and answers regarding COVID-19 reinfections. While there's no way of knowing how many times a person can get Covid, people who were infected with Omicron appear to have less protection than those who were infected with previous variants, like Delta.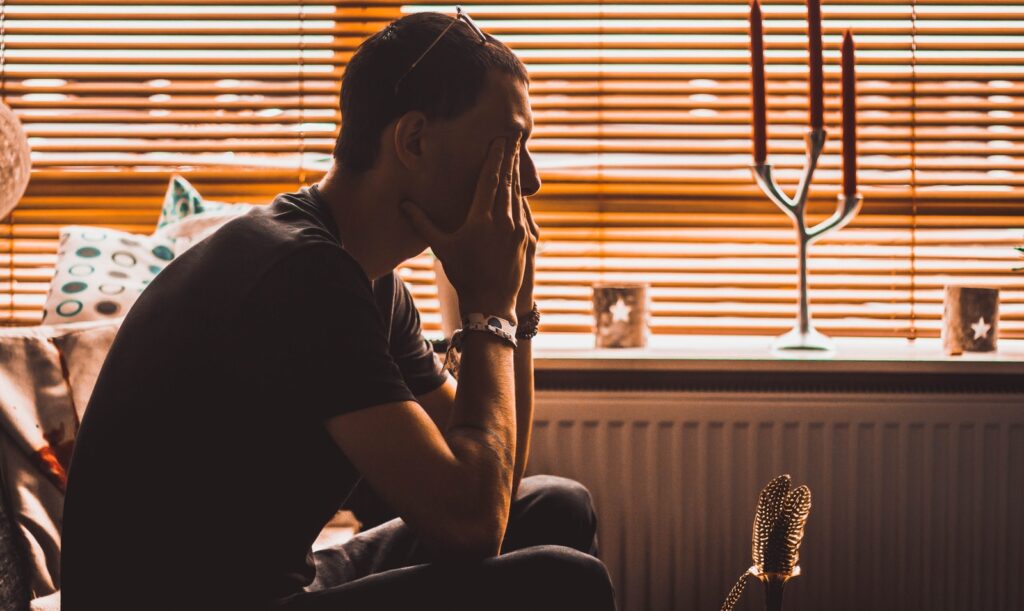 RELATED: People Who Had COVID-19 During This Month Are At Higher Risk Of Reinfection
The New York Times spoke with a variety of experts, who surmised that Omicron created a whole new set of problems, disrupting what people knew about the virus and its capabilities for reinfections. Before the variant existed, experts believed that vaccines and natural infections would kill the virus off naturally. Now, the situation is difficult to predict, since Omicron has evolved to dodge immunity.
"But thankfully, the vast majority of people [who] get the infection tend to recover without too many problems," explains Dr. Phillips, meaning that while the subvariants that are circulating are highly contagious, they're not likely a high risk for the majority of the population provided they're vaccinated. The problem with this issue and with the lax mentality that most states and countries have adopted is the unpredictability of these new batches of reinfections. A large percentage of people will be fine, but those who are over a certain age or have comorbidities to contend with stand on much shakier ground.
While our knowledge of the virus suggests that getting reinfected with the same variant is unlikely, experts make it clear that it's possible, especially if the person isn't vaccinated, and especially now that there are Omicron subvariants in circulation.
RELATED: Long COVID Numbers Are Increasing — Here's How To Know If You Have It
Lastly, when addressing protection from a COVID infection, Dr. Phillips explained that the average immune system can fight off COVID reinfection for three to five months after the previous round. After six months you can expect COVID antibodies to have waned significantly.
He reiterates the importance of vaccines since these prevent strong infections and help keep the virus under control. While reinfection can't be completely ruled out, vaccines and boosters are the most efficient way of reaching a point where the virus becomes endemic and it's not as big of a threat for people with deal with all types of conditions.
Long COVID Numbers Are Increasing — Here's How To Know If You Have It
Despite fluctuating COVID-19 numbers, long COVID cases continue to grow. While most people who have it recover, it's a slow process that requires a lot of patience.
CNBC spoke with a variety of experts who provided some analyses on long COVID, including how to know if you have it and what to do with that information.
Per the Centers for Disease Control and Prevention (CDC), long COVID is a term used to refer to a variety of symptoms that can last months and even years. "Post-COVID conditions are found more often in people who had severe COVID-19 illness, but anyone who has been infected with the virus that causes COVID-19 can experience post-COVID conditions, even people who had mild illness or no symptoms from COVID-19," explains the CDC website.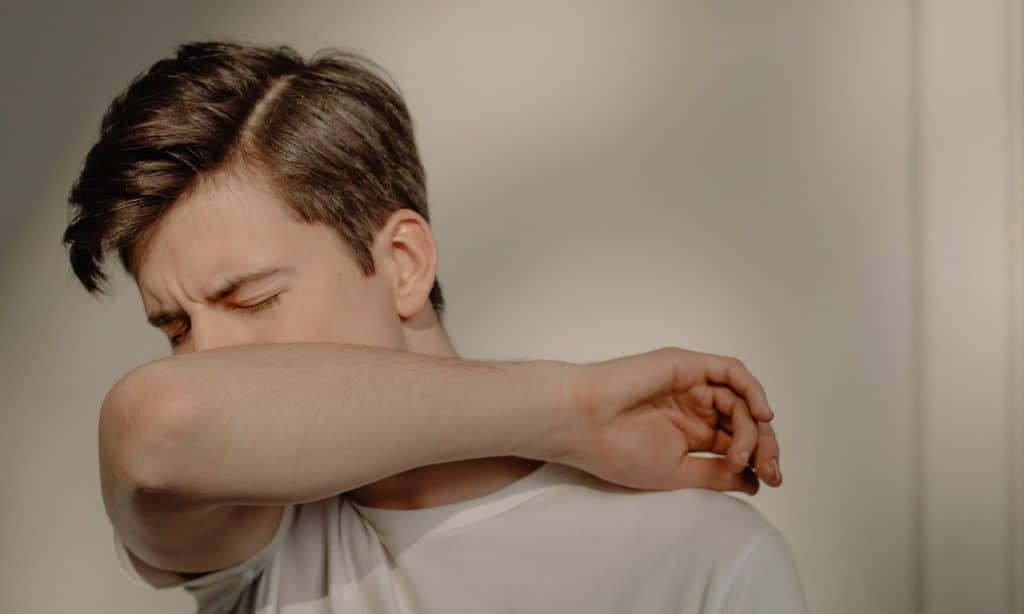 RELATED: Study Offers Clues As To Who Is More Likely To Get Long COVID-19
Dr. Jason Maley, director of the long COVID clinic at the Beth Israel Deaconess Medical Center, spoke with CNBC and provided some guidance for people who want to know if they could have the disease. Maley advises people who have contracted COVID-19 to do a self-check-in a month after they've recovered.
"Look out for common symptoms like changes in [your] thinking, memory and [your] ability to perform at work or to function effectively at home," he says. Long Covid symptoms vary greatly and can appear to be unrelated. They include fever, headaches, sleep problems, fatigue, and more, allowing for there to be plenty of confusion. Checking in with yourself for any symptoms that are out of the norm is a helpful way of knowing where you stand.
There are also cases of many asymptomatic COVID-19 infections. While people with long Covid tend to have experienced a significant COVID-19 infection and thus have had to cope with symptoms that were likely notorious, it helps to stay vigilant and to keep an eye out for any symptoms that are out of the norm and have recently appeared.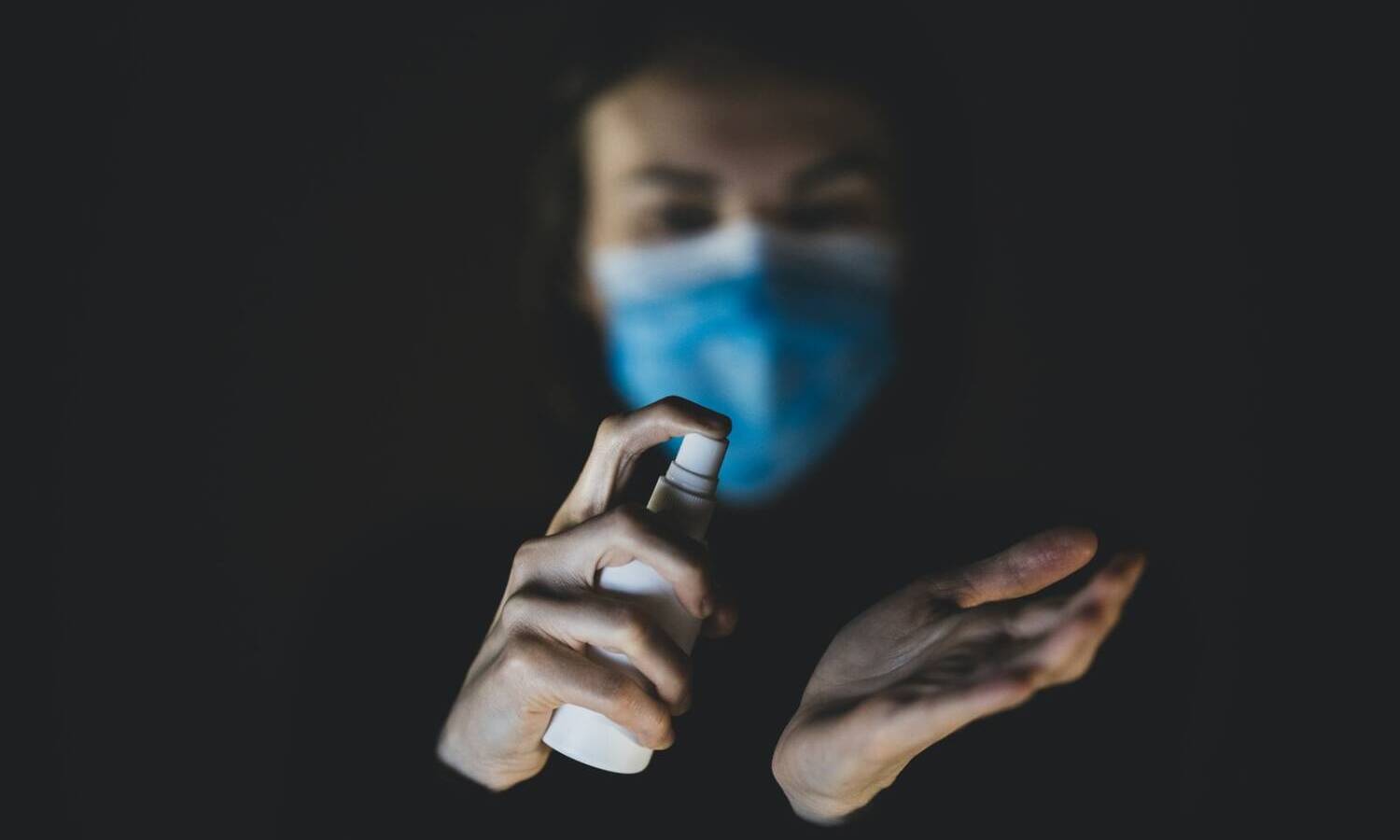 There are currently no treatments for long COVID, but experts suggest approaching your days with more care and taking on a slower pace to your lifestyle. They suggest keeping an eye out for triggering activities that can launch periods of fatigue and exhaustion. They also suggest breathing exercises or yoga practices for dealing with shortness of breath.
RELATED: Long COVID Symptoms Could Be Linked To This Condition, Finds Study
Long COVID appears to be related to people's initial reaction to their COVID-19 infection, their age, and comorbidities.
After living with the disease for some time, researchers believe that once the virus leaves the body, its impact lingers, expressing itself through a variety of symptoms. The most effective method of protection is to be fully vaccinated and boosted.
1 In 5 Educators Suffer From This Condition
More than 60% of Americans have been infected wit COVID-19, according to a new survey. And while long COVID is something nobody wants, it's been effecting educators more than most other groups.
Education Week reports that 1 in 5 educators have been infected, including principals, teachers, and district leaders. It's estimated that educators account for about 6 million people in the U.S., suggesting that thousands of them have been afflicted with long COVID-19.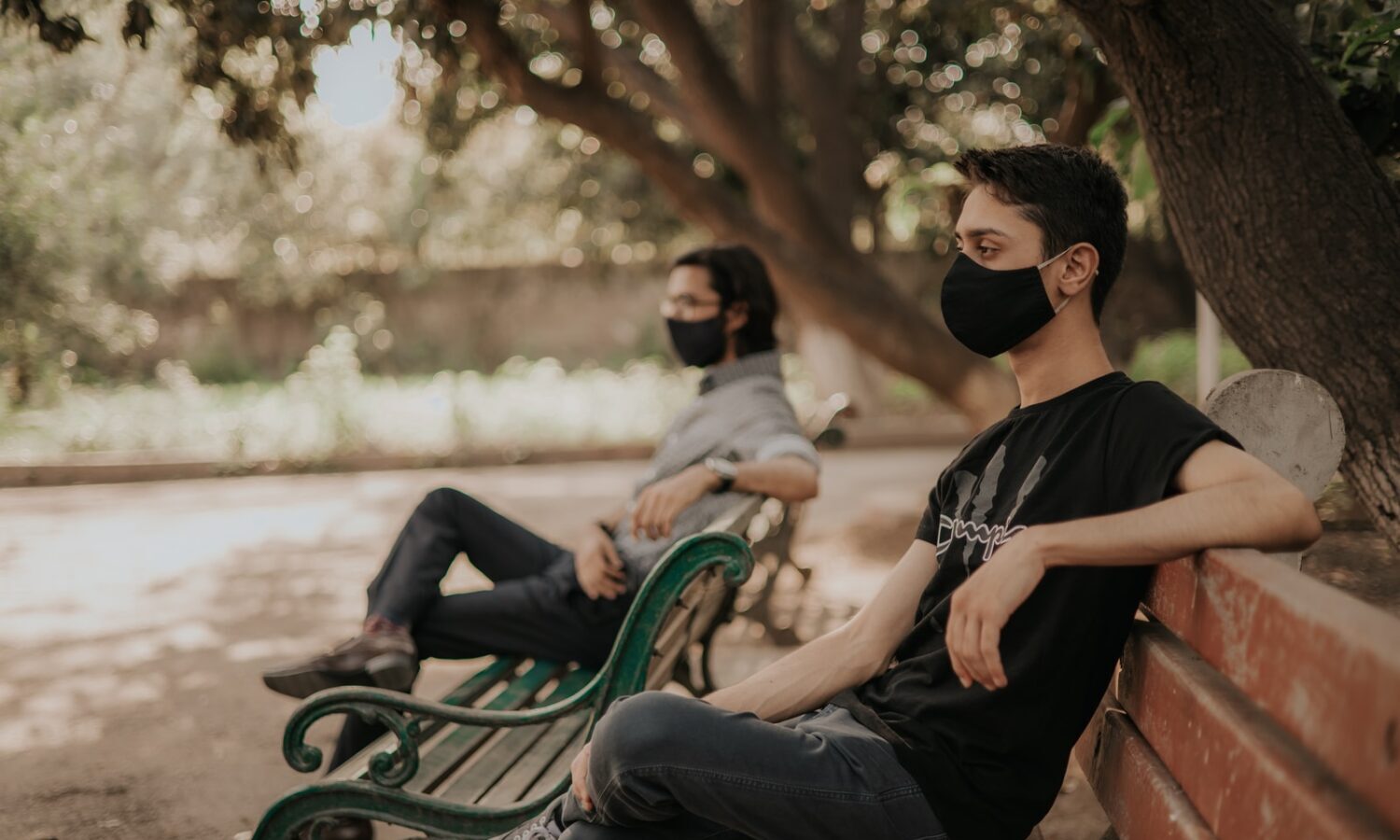 RELATED: People With Long COVID-19 Are More Likely To Suffer From This Serious Condition
Statistics on long COVID-19 are murky, with experts estimating that 20% to 50% of people who experienced COVID-19 are now dealing with a long-term effect. These include fatigue, memory problems, brain fog, loss of taste or smell, heart and lung conditions, and more.
EW interviewed a variety of educators regarding their symptoms, which range from mild to severe. "On Mondays I'm ready to go, I'm feeling great, and then by Wednesday I'm definitely depleted," said Kathleen Law, a 42-year-old elementary school teacher who contracted COVID-19 after being fully vaccinated. While she believes she will make a full recovery, it's been months of experiencing these symptoms.
When discussing the condition itself, educators expressed feeling lonely and depressed, especially since long COVID-19 is such a mysterious disease, one that many people and even doctors have trouble believing. Ruthanne Grajeda, who teaches kids in Wyoming, was interned in the ICU after experiencing COVID-19 in September. Months later, she still has trouble breathing and has to carry an oxygen tank when leaving her house. "They think you should be ready and back, and it's not like that," she said of people's expectations.
Buzzfeed News reports that many physicians are mistrustful of their patients, not believing their COVID-19 symptoms since there's not a clear understanding of how the disease works and progresses. "I get that doctors are busy and drained from dealing with the pandemic for over two years," said Lauren Scungio. "But many of the doctors I've seen don't seem to be keeping up with the latest long COVID research."
RELATED: Long COVID-19 Symptoms Can Vary Depending On This
Despite the mystery that surrounds the new illness, there are researchers out there looking for ways to understand it. A new study found that people who develop long COVID-19 are likely to have lower levels of certain antibodies in their blood. They hope to develop a test with the data, preventing future long COVID-19 cases and informing those that are at higher risk of developing it.