Psychedelics Industry Full-Steam Ahead, While Cannabis Sputters — Here's Why
Psychedelics companies look to be solidly on the rise this year without the need for any figure-finagling, fancy-dancing sleight of hand. The same can't be said for the cannabis industry, which appears to be in the midst of a reset.
While both industries face limitations, it's beginning to look like the psychedelics industry is stepping up to mainstream acceptance faster than cannabis did in its early days. Psychedelics is staying true to its medical roots, as it plays up how it can profoundly help treat mental health conditions. On the other hand, cannabis' attention seems divided between medical and recreational use, with the goal of just achieving a high seeming to take priority.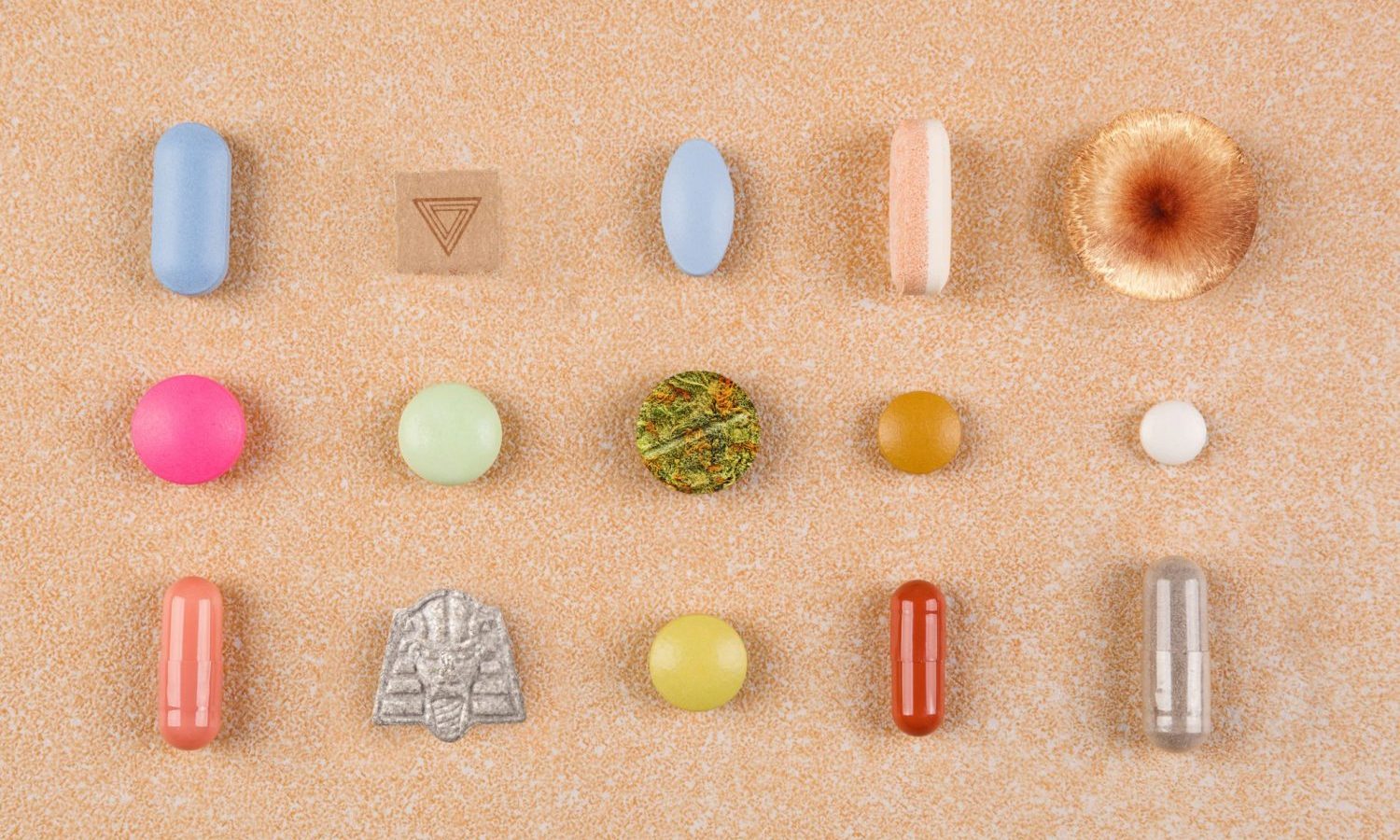 According to Politico, most cannabis companies continue to hemorrhage red ink nearly a decade after Colorado and Washington became the first states to establish legal markets for anyone at least 21 years old. An analysis of financial filings from two dozen of the largest publicly traded U.S. operators shows that they collectively lost more than $550 million in the first six months of 2022 on revenues of nearly $4.5 billion.
The Politico report also noted that cannabis companies spent heavily last year to expand capacity due to misguided optimism about the prospects for loosening federal marijuana restrictions after Democrats won control of Congress and the White House. That led to a glut of product and plunging prices in many of the largest state markets, such as California, Colorado, Massachusetts, and Michigan.
The cannabis industry is facing some of the same setbacks that any maturing emerging industry faces, such as hostile takeovers (Agrify), critical political issues related to who controls and regulates the market, and a growing list of lawsuits.
Plus, there's the cannabis black market, which continues to be a force to reckoned with, especially in California. In 2019, estimates place illicit cannabis market sales at around $8.7 billion in that state, while the legal cannabis market reported sales of around $3.1 billion that year, according to Statista.
Meanwhile, the psychedelics industry continues to attract investors with huge bankrolls, as psychedelics decriminalization efforts continue across the U.S., and broader psychedelics legalization efforts pick up speed in states like Colorado (Colorado Proposition 122 is on the ballot today), which could propel an even faster growth.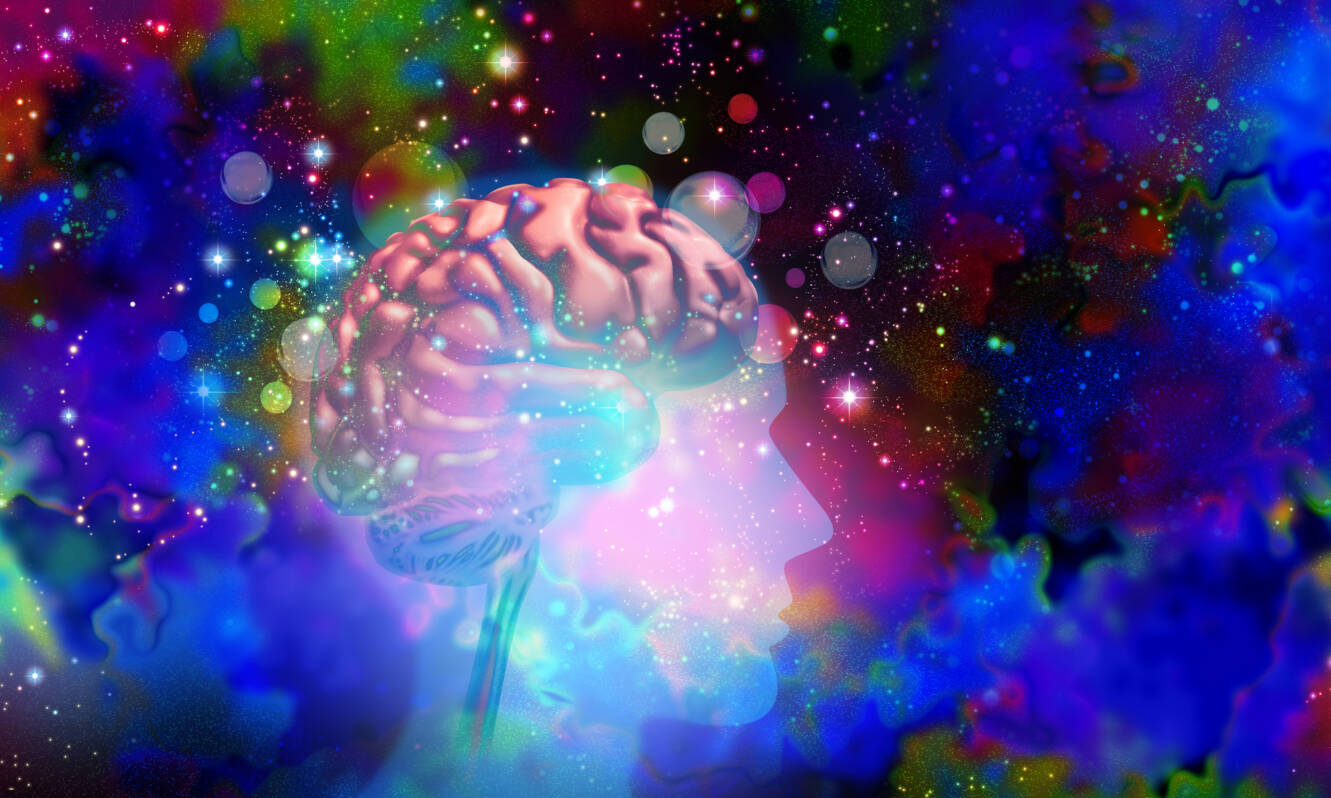 The U.S. government appears to be all in, adding fuel to the psychedelics development fire. For example, the U.S. Defense Advanced Research Project Agency (DARPA) in June 2020, gave the University of North Carolina and Dr. Bryan L. Roth (with the UNC Eshelman School of Pharmacy) a grant of nearly $27 million to create better medicines for treating mental illness using psychedelics and other psychoactive molecules. The work will capitalize on the UNC research already underway to develop new techniques to fully understand how drugs might affect signal processes inside cells to create drugs that are more effective.
The National Institutes of Health, which essentially ignored psychedelics from 2006-2020, jumped in to help in October 2021 with a $4 million grant (funded by NIH's National Institute on Drug Abuse) to Johns Hopkins to study psilocybin and tobacco addiction.
The global psychedelic drugs market is expected to gain market growth in the forecast period of 2022-2029. Data Bridge Market Research analyses that the market is growing 13.3% in the forecast period of 2022 to 2029 and is expected to reach $6.5 billion by 2029 from $2.4 billion in 2021.
There are other examples of government and industry turning their efforts toward building the psychedelics industry as the cannabis industry struggles, but much will be ironed out over the next two years, as a string of advancing psychedelics clinical trials could quickly lead to FDA approval and drug development by late 2024. As with most things psychedelic, time will tell.
Bill Would Make Cannabis Companies Eligible For SBA Loans
A Democratic senator has formally introduced a bill that, if successful, would make U.S. cannabis companies fully eligible for federal loans through the Small Business Administration.
According to a news release, Sen. Jacky Rosen of Nevada put forth the Fair Access for Cannabis Small Business Act, which would reverse the current prohibition on financial assistance for marijuana businesses.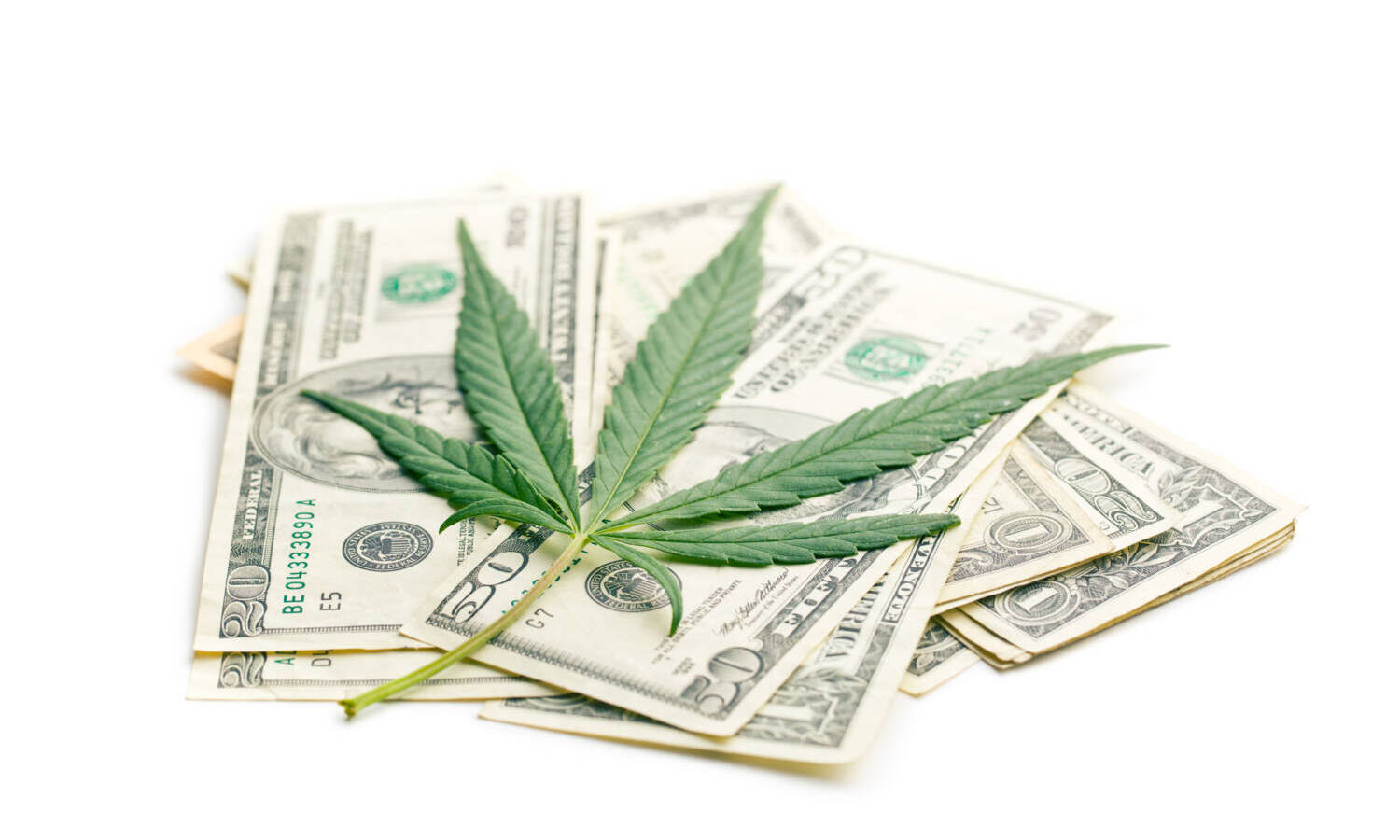 "The unfair barriers to basic federal support and resources have hurt our state's legally operating cannabis small businesses," Rosen said in the announcement. "This legislation will level the playing field so that cannabis small businesses — including those owned by people of color, women, and veterans — have access to the same federal resources and loans that other legal businesses are entitled to."
RELATED: Here Are The Products That Drove Green Wednesday Sales (And The Ones That Tanked)
Barriers to SBA assistance were a major complaint from cannabis companies during the COVID-19 pandemic, despite the fact that the entire industry was designated as "essential" by nearly every state with a functional marijuana market. And the overall lack of access to traditional financial services and banking has been an ongoing hurdle.
Rosen's bill, according to the release, would give marijuana businesses access to "7(a) loans, disaster loans, microloans, the Small Business Investment Company (SBIC) program, and SBA's resource partners including SCORE, Veterans Business Outreach Centers, and Women's Business centers."
Several industry leaders hailed the bill and said it could be a major financial boost to much of the cannabis sector.
RELATED: Will New York Be Able To Control Its Underground Market?
The bill, however, likely faces an uphill climb given the political dynamics in the Senate, where Democrats only hold a slim majority. A 60-vote majority would be needed to break a Republican filibuster.
Earlier this year, the Nevada senator urged the Senate Appropriations Committee to push for similar reforms through federal spending bills and also advocated with House Armed Services Committee leaders for the passage of the SAFE Banking Act.
Here Are The Products That Drove Green Wednesday Sales (And The Ones That Tanked)
By Debra Borchardt, Green Market Report
The joke about going for a walk with your cousin every Thanksgiving may be a thing of the past. With so many new forms of cannabis consumption, that "walk" to go smoke a joint with your cool cousin undetected could become Thanksgiving lore.
Beverages, edibles, and, in some cases, the convenient vape pen dominated Green Wednesday sales, as the day before Thanksgiving has come to be called.
Inflation also seemed to rear its ugly head this year. Sales transactions were up, but the amount customers spent was less. Data from both Headset and Jane Technologies demonstrate that Green Wednesday continues to be a winner for cannabis consumption.
Headset ran the numbers to see if Green Wednesday sales popped versus previous Wednesdays for dispensaries — and indeed they did. Combined sales data from California, Colorado, Massachusetts, Michigan, Nevada, Oregon, and Washington state saw sales jump by 48% compared with previous Wednesdays in November.
Headset also found that this year's Green Wednesday was the third-highest grossing day of sales after 4/20 and the Friday before the 4th of July. Green Wednesday overtook Black Friday as the highest-grossing day during the Thanksgiving holiday stretch. In 2021, Green Wednesday saw a 61% increase in sales compared to a typical Wednesday.
As expected, sales fell on Thanksgiving Day as many dispensaries closed for the holiday, and Black Friday only experienced a slight increase of 1%. It looks as if consumers stocked up before heading out to relatives for the weekend.
Secret Stoners
Category Performance
The products that people could consume without Aunt Gertrude being any wiser grew. Headset noted that topicals (15.7%), beverages (13.2%), and edibles (6.1%) all experienced sales growth during the holiday stretch. Popular inhalable products, such as concentrates (-11.4%) and flower (-10.8%), took the biggest hit.
In Jane's data, vape cartridges were the top-selling category, beating out flower by 20%. Vapes are easy to carry and not nearly as stinky as smoking flower.
Sales Lift
Jane Technologies looked at nationwide sales and in particular the new market of New Jersey. Jane found that Green Wednesday's total sales increased by 77% compared to the previous four Wednesdays in a nationwide view. The average store saw sales increase by 20% over last year.
In New Jersey, sales increased by 100%. More mature markets saw sales fall or grow only slightly. California sales fell by 8%, Colorado fell by 7%, and Massachusetts dropped by 30%. Illinois' Green Wednesday average store sales increased by 9%.
RELATED: Green Wednesday: Here's What A New Survey Reveals About Cannabis Shopping Trends
It seems consumers were on a budget this year. Transactions were up, but shopping carts weren't full. Nationwide, Jane Technologies said that the average cart size fell by 8% from last year. In California, the cart size fell by 18%, in Colorado by 8%, Massachusetts carts fell by 17% and in Illinois, shoppers' carts dropped by 14%.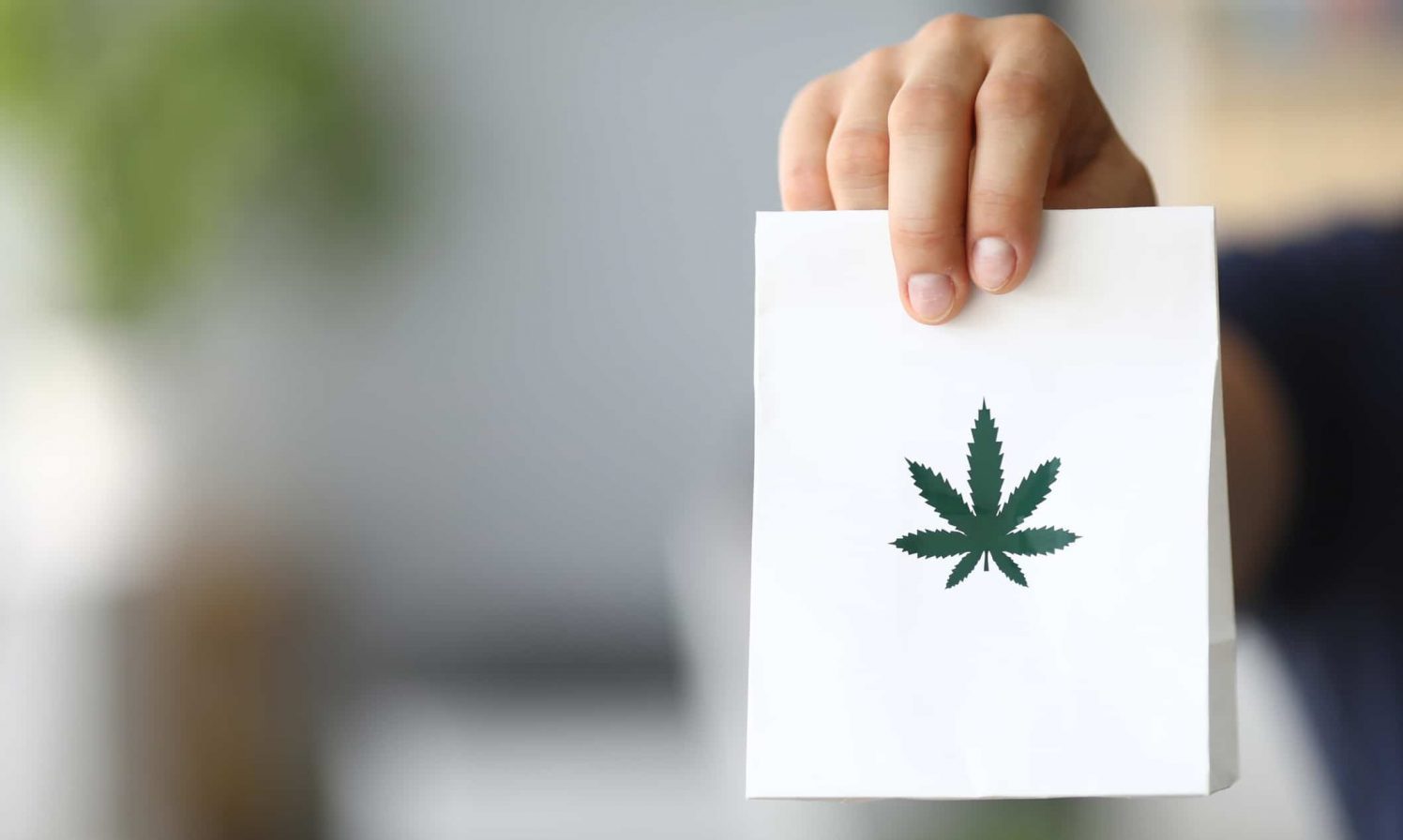 Discounts
Headset noted that discounts increased across the board during the holiday stretch with the average discount increasing 7.3 percentage points to 21.8% across the three days of holidays.
While Green Wednesday was the largest sales day, it had the smallest average discount (19.8%), though an increase of nearly 6 percentage points from a typical Wednesday. Thanksgiving (22.2%) and Black Friday (23.7%) saw the largest average discounts both with an increase of more than 8 percentage points compared to a typical Thursday and Friday.
In Closing
Grabbing a beverage or munching an edible during the holiday may have replaced the annual walk with your cousin. It might lower the tensions that come with some family gatherings and even boost the munchies so that you can avoid insulting Granny by not eating that second piece of pie.
Ultimately, the cannabis industry, which has seen declining sales in some markets, must've been pleased to see customers pouring in on Wednesday. Let the holidays begin! And let's keep that tradition of walking with your cousin — just bring them a gummy instead.
This article originally appeared on Green Market Report and has been reposted with permission.
Why Cannabis Beverages Are Not Yet Quenching Their Share Of The Market
Cannabis beverages have come a long way in a very short time. Technology and science has made it possible to emulsify THC and help these beverages hit the bloodstream quicker, getting the drinker high almost as quick as a joint, and hours faster than a gummy.
At the same time, there is even growing interest from major alcohol brands, with companies like Pabst Blue Ribbon dipping into the cannabis beverage market with their High Seltzer. 
There is lots of momentum, plenty of buzz and all the necessary tools for cannabis beverages to make a huge splash in the cannabis market pool. Yet cannabis beverages only make up about 1.1% of the total legal U.S. cannabis market, according to Headset. That's not exactly a cannon ball; it's barely a ripple.
So with all these great things working in its favor, why haven't cannabis beverages caught on in a more mainstream way as of yet?
The first reason is not so shocking — cannabis in all its forms is still illegal on a federal level. With a federal prohibition still in play, it means there is all sorts of red tape to navigate. States have different laws when it comes to edibles and cannabis beverages. You also can't transport cannabis over state lines like you can with beer or any other canned beverage. This poses all sorts of logistical issues, and all of these hurdles add up. And according to CNBC,  "This keeps many companies from growing in a significant way, which has led to some pulling back on their efforts in the market and others giving up completely."  
There is also the convenience factor to consider, and when it comes to discretion and convenience, edibles win or beverages every time. "One reason for this is the category dominance of candy edibles, particularly gummies, which have an advantage over beverages because they offer convenience and portability, two factors that are top product choice influencers according to BDSA Consumer Insights," BDSA's chief commercial officer Jessica Lukas told Beverage Industry.
She then added another reason, which has less to do with consumer interest, and more to do with cost. "Another reason is that cannabis beverages present more logistical issues to distributors and retailers, as most beverage products are more costly to transport and store at retail than smaller and lighter edible form factors," Lukas continued. Cannabis beverages are heavy and bulkier than almost any other type of weed product. This makes them more expensive to ship. 
RELATED: Can Cannabis And Hemp-Infused Beverages Replace Your Boozy Drinking Habits?
The size and volume of cannabis beverages can lead to other challenges in addition to shipping costs. There is also the struggle of finding space on the often-small retail portion of a dispensary to showcase the products to consider.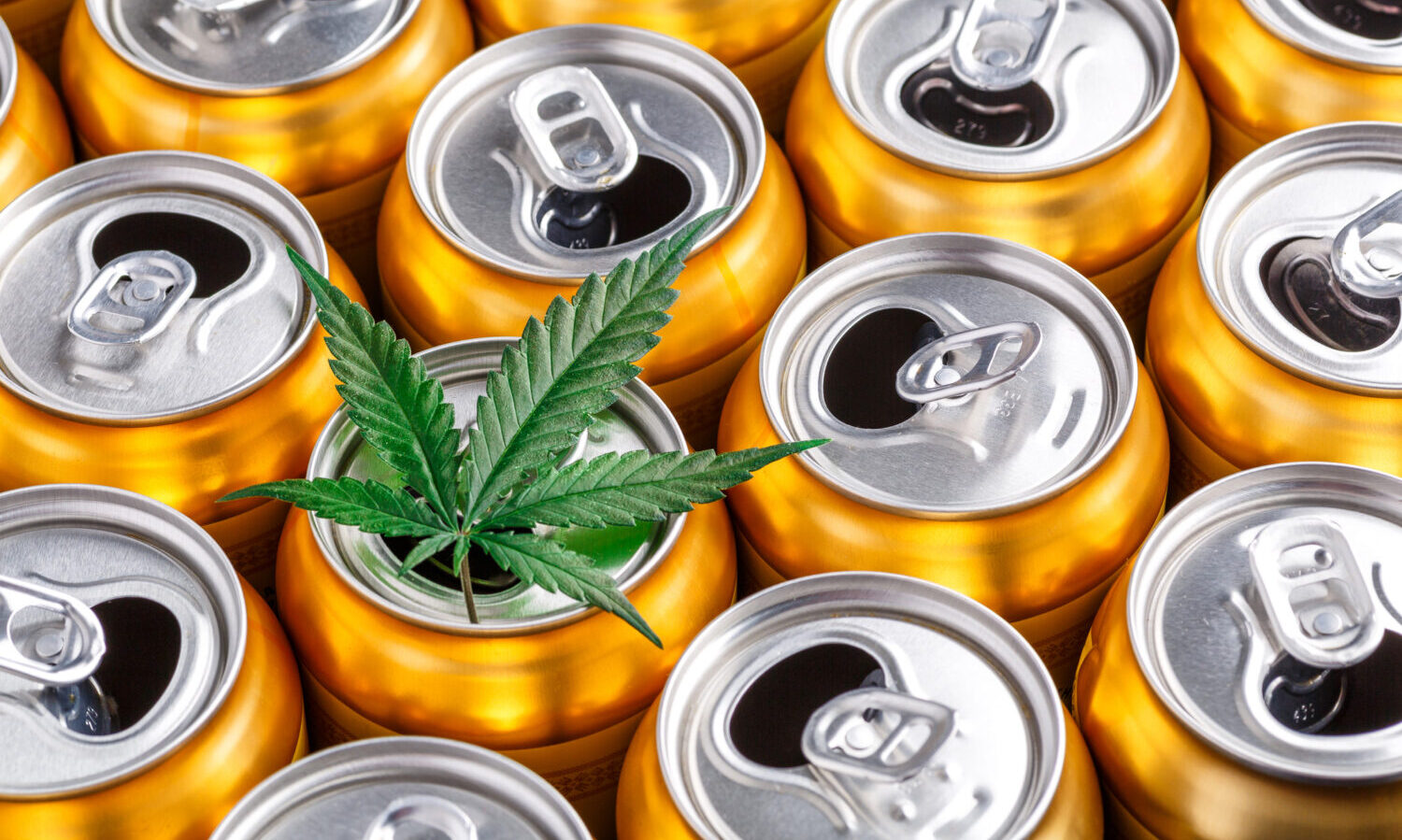 "If canned cannabis beverages were allowed in grocery stores, I think it would become a top-five beverage category," Petalfast CEO Jason Vegotsky told Beverage Dynamics told Beverage Dynamics. "Instead, right now the main channel for cannabis beverages is dispensaries," Vegotsky continued. He explained in the interview that dispensaries pose all sorts of selling challenges for cannabis beverages. After all, most dispensaries have limited to zero refrigeration space (cold beverages are much more appealing after all). 
RELATED: Drinking THC: What To Know Before You Try
Also, each can takes up significantly more space than an entire pack of gummies. Some states don't even allow the beverages to be showcased at dispensaries, and if they do, the odds of a dispensary giving up much of their limited real estate for this still-small portion of the market is pretty unrealistic.
While getting the cans on shelves and in the hands of new customers is definitely a challenge currently, many are optimistic that this is a temporary issue, sort of like a growing pain. "It's so hard to get your elbow in the door, but if you have a product that has repeat purchase or loyalty, within two to three months, the retailer gets it," Luke Anderson, co-founder of cannabis drink brand CANN, told Bloomberg.
After all, while cannabis beverages have had a slow start, the market has big goals, and even bigger backers.
As cannabis lounges start to open and more mainstream brands launch their twist on a cannabis beverage, it's hard to see this trend going anywhere but up. "There have been multiple false starts for anointing beverages the next big thing,"  Travis Tharp, CEO of Keep Brands, told CNBC. "But I think we've gotten to a point where we are showing that the year over year growth is something that is substantial."