Rules of Vaping Etiquette That Should Never Be Broken
Rules of Vaping Etiquette That Should Never Be Broken
Although vaping is a pastime that's closely associated with relaxation, this doesn't mean that vape enthusiasts don't have to abide by certain rules of etiquette. As is the case with many other forms of recreation, vaping simply cannot be done in certain places and in the presence of certain company. Fortunately, the rules surrounding vaping etiquette are fairly easy to remember and abide by. So, if vaping etiquette is a subject you could stand to brush up on, remember the following rules.
Being Inconsiderate When Visiting Others
When you're visiting someone's home, you should be extra-mindful of your vaping habits. For example, you should never assume that you're allowed to vape in the residence of a family member, friend or casual acquaintance. So, before taking out your vape pen, make a point of asking for permission. No matter how well you know this person, vaping in their home without permission is liable to make things awkward and uncomfortable between you. Furthermore, being granted permission once does not equate to being granted permission in perpetuity.
You should also be mindful of your vape equipment when visiting the homes of others. For instance, if you're asked to vape outside, throwing disposable vapes in someone else's yard not only constitutes poor manners, it also qualifies as littering. The last thing a friend or family member wants to find in the wake of your visit is a yard full of disposable vapes. Odds are you wouldn't take kindly to someone disrespecting your property in such a manner, so you'd do well to hold yourself to the same standard.
Becoming Angry When Asked Not to Vape
If you request permission to vape in someone else's home – or in someone else's presence – and are told no, you should abstain from flying off the handle. There are a multitude of good reasons for which the people in your life wouldn't want you vaping in their presence, and refusing to accept this comes across as rude, immature and extremely off-putting. In addition to creating an uncomfortable situation, such behavior will make people less likely to want to spend time with you in the future.
You should also avoid making a scene when asked not to vape in public spaces. Since vaping is prohibited in the vast majority of public settings, acting incredulous when told to put away your vape pen only serves to make you look bad.
Vaping in Restricted Public Spaces
As stated above, vaping is prohibited in a sizable majority of public spaces. So, even if you don't see any signage that explicitly spells out a place's vaping policy, you should never make the assumption that vaping is permitted. If there's any doubt whatsoever, simply ask. Assuming you can vape in the absence of a clearly stated policy is liable to result in public embarrassment and bans from some of your favorite local spots. Additionally, if you're with any friends or family members at the time, they're likely to suffer just as much humiliation as you are. So, if you won't be mindful of the rules for your own sake, do it for the people you care about.
Vaping When Dining in a Group
If you wish to vape before, during or after a meal when dining alone, have at it. However, when dining in a group setting – be it someone's home or a restaurant – you should abstain from vaping, especially at the table. Even if many of the people in attendance are fellow vape enthusiasts, this doesn't mean they want to see and smell your vapor clouds when they're trying to eat. If you absolutely cannot sit down to a meal without vaping, at least have the courtesy to take it outside.
No matter how fond you are of vaping, you need to understand that not everyone is going to share your enthusiasm for it. So, when vaping in the presence of others, it's important to abide by certain rules of etiquette. Fortunately, vaping etiquette is neither difficult to learn nor strenuous to practice. Adhering to proper vape etiquette can be a boon to your social life and personal relationships and help prevent various types of conflict. Anyone who regularly vapes in social settings would do well to educate themselves on the rules of vaping etiquette.
Pot Products With THC-O Acetate Could Cause EVALI Lung Disease, New Study Warns
By Nina Zdinjak
Remember the 2019-2020 outbreak of EVALI lung disease that hospitalized thousands of people and killed nearly 70 people? What sickened people at the time was vitamin-E acetate, an additive often found in unlicensed vape cartridges.
Now, a new study published in the Journal of Medical Toxicology warns about THC-O acetate, a potent psychoactive cannabinoid derived from hemp saying it could potentially cause EVALI lung disease when vaped or smoked, first reported Cal NORML.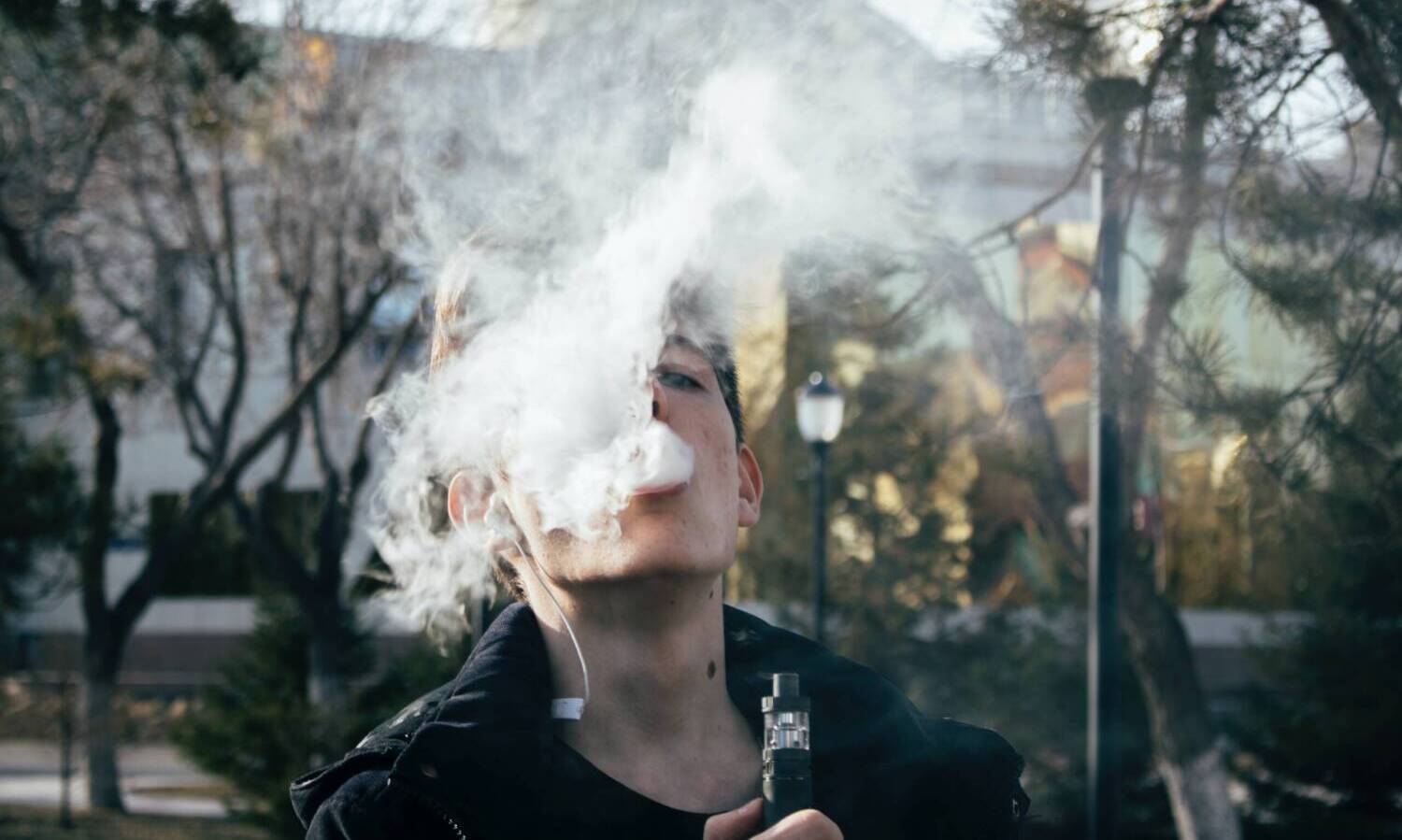 Products with THC-O acetate, which has not been tested for safety in humans, and is believed to be three times more potent than delta-9 THC, are being advertised online and sold on the black market.
RELATED: What Is THC-O And Is It Legal?
THC-O acetate has some structural similarities with vitamin-E acetate, per the report. Both substances when heated in a vape pen produce a "highly potent lung toxicant" ketene – a likely cause of EVALI. The study authors noted that toxicity can be acute or chronic, depending on the dose and duration.
"Cal NORML strongly advises consumers to avoid hemp products with psychoactive cannabinoids, especially novel ones stronger than THC, whose safety is particularly suspect," Cal NORML wrote.
RELATED: What Is THC-O And Why Is This Psychedelic Cannabinoid 3x Stronger Than THC?
"CBD products may be safely obtained from state-registered industrial hemp product manufacturers, whose products must be tested for safety and cannabinoid content. Under state law, hemp products should have a batch number and label as well as a website, QR code or barcode that links it to lab results providing the levels of cannabinoids, total THC and presence of contaminants. The results will also have the address and phone number of the manufacturer. Violations can be reported to CDPH."
This article originally appeared on Benzinga and has been reposted with permission.
Vapes Could Be The Big Winners In New York
New York is predicted to be the largest new market for adult-use cannabis, according to data provider BDSA.
"With nearly 15 million residents over the age of 21 and tens of millions more tourists visiting the state annually, New York is one of the most exciting cannabis opportunities in 2023," said Roy Bingham, co-founder and CEO of BDSA. "Despite some expected growing pains in the early years, the market is expected to be the second-largest contributor to sales growth through 2026, following Florida."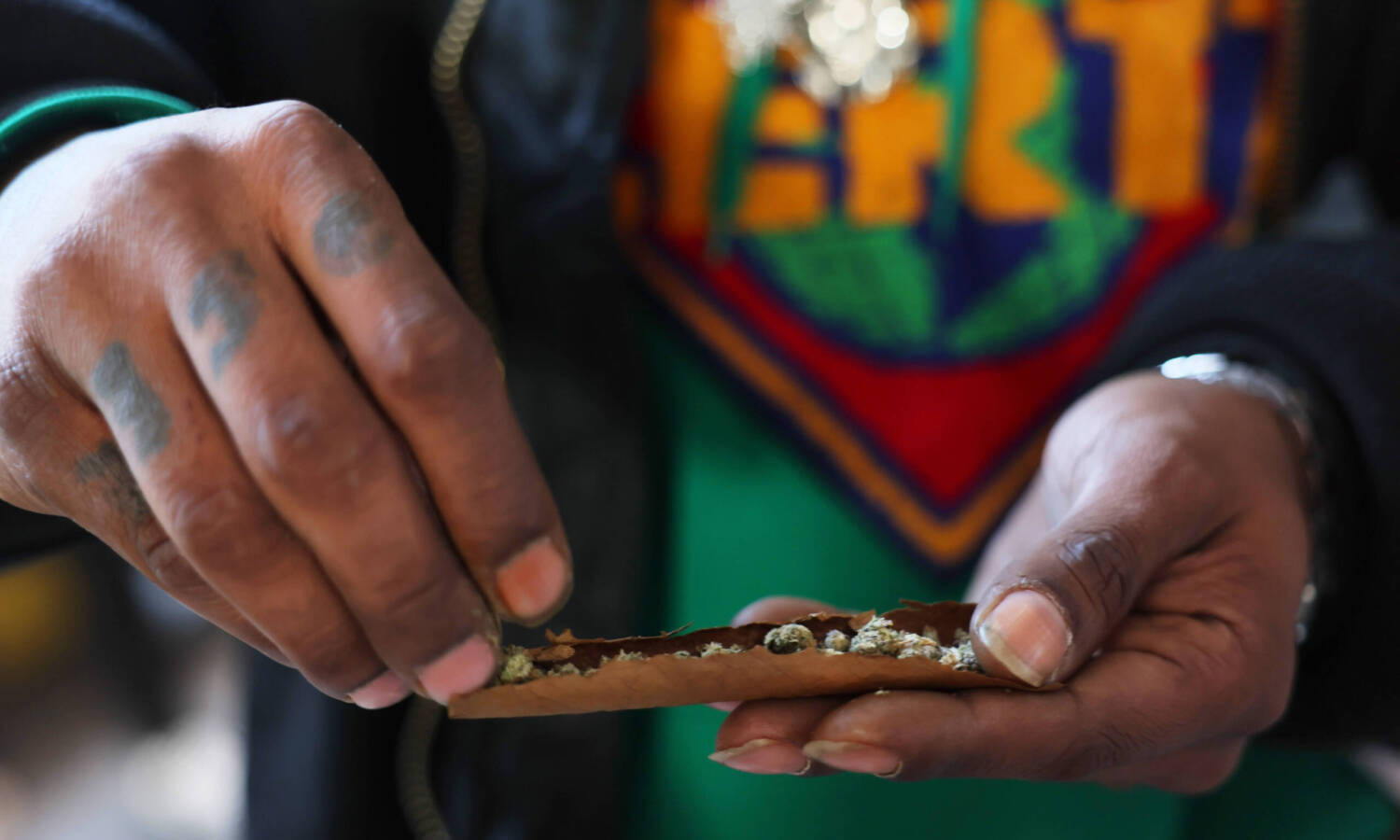 Growing pains indeed. New York launched its legal adult-use industry with just one dispensary in Manhattan, with another planned later in January – unlike New Jersey, which launched its fully legal market in April 2022 with numerous stores all opening on the first day.
The state also will be competing with Connecticut, which begins its adult-use sales on Jan. 9 with multiple locations ready to go.
So what does New York have going for it?
BDSA believes that New Yorkers will prefer to buy in their home state versus driving across state lines to make their cannabis purchases. Bingham also thinks the New York market will benefit from being a popular tourist destination.
Vape Power
Like other states, BDSA expects flower to command the most market share in New York's legal market, but the firm also believes the vape category will be stronger in the New York market than in other emerging markets.
BDSA tracked medical cannabis sales in New York and found that, in November, the vape and flower categories each accounted for 35% of that market's sales. In contrast, the vape category only accounted for 27% of adult-use sales in the first three months of New Jersey's adult-use market.
RELATED: This City Just Kicked Off Adult Use Cannabis Sales
BDSA Consumer Insights determined that New Yorkers have a propensity for flower-based products and are 35% more likely than the aggregate of consumers in adult-use states to prefer joints they have rolled themselves.
They are also 27% more likely to prefer "spliffs" (a joint containing tobacco that consumers must roll themselves).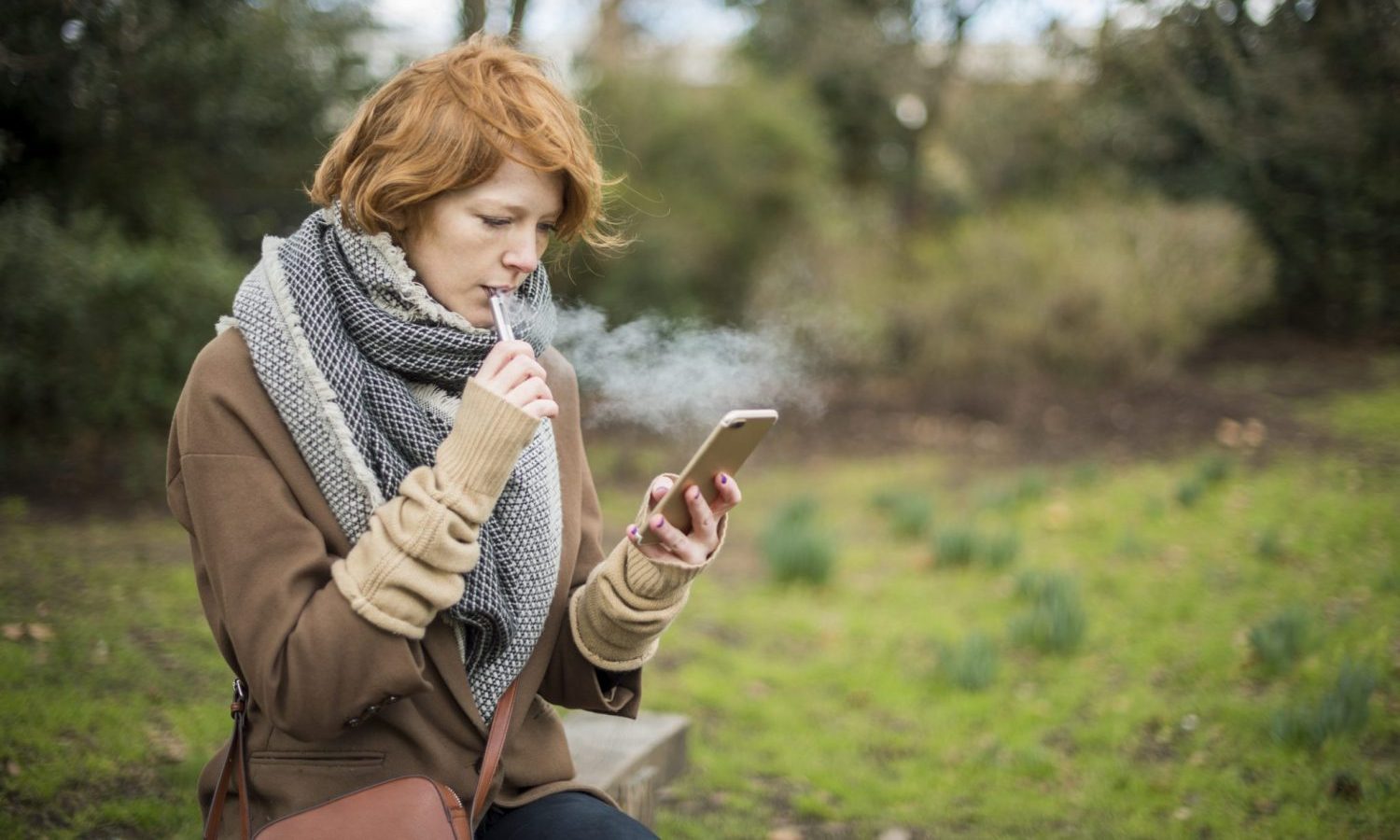 No More Shame
New Yorkers are getting more comfortable with owning their cannabis use.
"Consumer Insights data reveal strong growth within the state, with 45% of those surveyed claiming to be past six-month consumers, an approximate 17% increase in consumer penetration since fall 2021," BDSA noted. "An additional 27% of New York adults indicate they're likely to consume in the future. "
RELATED: Untapped Southern Markets Face Uphill Battle
Bingham said that this nascent New York market reminds him of the early days of Colorado, which also began as a collection of independent retailers.
"We have always had independent stores, and we have hundreds of them," Bingham said. "At the moment it's tiny, but it will be bigger than the medical market."
6 Interesting Facts About Vape Pens You Never Heard Of
6 Interesting Facts About Vape Pens You Never Heard Of
With the rise in vaping culture, it is now quite common to spot someone with a vape product in coffee shops or other public places. Due to its benefits, many people switch from using tobacco products to vaping, a suitable alternative that is also cheaper. Additionally, they help individuals relax and control their nicotine addiction.
Notably, vaping is scentless unless you use a fruity flavor, but the smell won't last long; hence you can easily vape in a private place and move to public spaces without getting noticed.
People are slowly learning about the different things in the vape world, including how it is now possible to get a vape gear that looks like a pen but is still powerful like other gear.
To help you understand more about vape pens, here are some interesting facts that you might have never heard of;
1. Vape Pens Have Tanks
Every vape pen has a tank that allows users to mix different e-liquid flavors. Notably, the tank is smaller than the one in other vape gears, but that should not limit you from trying out several flavors simultaneously. You can search for a vape pen for delta 8 carts which comes in different flavors that may give you a positive experience.
Moreover, you can purchase small quantities of vape juices and mix them in your tank in small portions to prevent them from overflowing.
If the tank overflows, you will not be able to vape well since the liquid may damage the mesh that allows the vaping process to occur.
The tank is simple to use. Hence you can easily refill it; this makes it a suitable gear for vapers with little knowledge about the pen. Besides, the tanks have a design that helps prevent leaks that may interfere with vaping.
2. Vape Pens Have Safety Features
The safety of every vape is essential, and while purchasing a vape pen, you may wonder whether any features will ensure you are safe.
Vape pens have a safety feature that prevents them from overheating or exploding. Also, they are dustproof, which prevents any particles from blocking the vaping process. However, you may have to open up your vape pen once in a while to clean up the atomizer, which is prone to getting dirty.
Vape pens are also water resistant, ensuring your pen remains intact even when exposed to water; hence, you can clean it up using a cloth and water.
Image source
3. Have Different Wattages
Buyers usually have different preferences on the size of vapor they want to produce. Notably, vape pens have a wattage feature that allows users to increase or reduce it. If you want huge clouds, you can increase the wattage output. Increasing the wattage does not affect the smell of vapor you will produce; you will still produce clouds with no smell. Furthermore, you can reduce wattage when you are in public places and do not want to attract much attention.
4. Have a Huge Battery Capacity
Due to their sizes, many people think that vape pens have a small battery capacity which is not the case. Some vape pens have a huge battery capacity and high voltage, allowing you to vape for several hours.
Notably, the battery can either be inbuilt or changeable. The inbuilt batteries are quite powerful, and you may need to recharge them after a whole day if you vape frequently. Also, an LED light indicator will help you know when the battery is running low.
5. Comes with Temperature control
Vape pens come with several customizable features, including temperature control. A temperature button on the sides allows you to regulate temperature depending on what you find suitable.
If you want a huge vapor, you can increase the temperature to allow your atomizer to produce more heat that converts the e-liquid to vapor. Also, temperature control allows buyers to vape without fear of external temperature conditions affecting their vaping process. The buyer's vape pens will not get heated up when it is hot but only when they press the temperature button.
For beginners, it will be great to start with a small temperature and increase it with time; this will help you know what temperature serves you best.
6. Have Powerful Atomizers For Heating
Similar to any other gear, vape pens consist of atomizers, also known as heating elements. They play an essential role in vaping since they are in charge of heating. Batteries provide power to your pen, whereas the atomizers help convert the available power into heat.
Therefore, users must be careful while buying an atomizer and ensure it is compatible with their vape gear. If they are incompatible, the heating process will not occur; hence you will not vape. It will also help if you clean your atomizer frequently using a dry cloth to avoid any obstacles during vaping.
Also, the quantity of heat your atomizer produces determines the size of clouds you will create. For example, you will vape small clouds if the atomizer produces little heat.
Conclusion
Vape pens are excellent gears that every individual can use. There are plenty of places to purchase your pen to enjoy its benefits, including an online and physical store. However, you must study the pen's features to know whether they will serve your needs.
Besides, you can also research exclusively the different types of pens available in the market to increase your choices. Vape pens are only available to persons above the legal age. Hence it will be best to ensure that you meet this regulation before purchasing to avoid legal issues.