Scientists Have Huge Breakthrough In Managing This Severe Autoimmune Disease
Autoimmune diseases are numerous and difficult to treat. Lupus is one of the most common, affecting over 200,000 people a year and affecting their bodies and lifestyle. Now, a new study has become the first to effectively treat lupus in five patients, driving the illness into remission.
Researchers in Germany believe that their work marks a significant moment that could help treat other autoimmune diseases such as rheumatoid arthritis and multiple sclerosis.
The study, published in the journal Nature Medicine, involved four women and one man, all between the ages of 18 to 24, who were severely sick with lupus. They received transfusions of modified immune cells, a procedure called CAR T-cell therapy, which has been successful in treating some cancers. For this research, doctors extracted T-cells from the patients and modified them, reinserting them into their bodies.
The study was a success, with all participants involved entering the remission stage of their disease. These patients have been off their lupus medication for three to 17 months, with their bodies functioning properly.
RELATED: The Link Between Cannabis And Autoimmune Diseases
The Guardian interviewed study lead Professor Georg Schett, who said he and his team are very excited about these results. "Several other autoimmune diseases which are dependent on B cells and show autoantibodies may respond to this treatment," he said. "These include rheumatoid arthritis, myositis, and systemic sclerosis. But also diseases like multiple sclerosis may be very responsive to CAR T-cell treatment."
RELATED: People With This Disease Are More Likely To Face Complications Following A Heart Attack
Lupus is a condition that occurs when people's immune system attacks healthy tissue instead of harmful agents. There's a lot that remains unknown about the condition, including why it occurs, with researchers theorizing that it could be an adverse reaction to certain medications, changes in puberty or menopause, and more.
The disease can cause fatigue, pain, and even organ damage, having flare-ups and periods where it lies dormant, thus becoming difficult to diagnose.
Can Cannabis Provide Relief For Arthritis?
According to the Global RA Network, more than 350 million people around the world are impacted by arthritis. This makes arthritis one of the most common conditions on the planet. The U.S. Centers for Disease Control and Prevention (CDC) reports that arthritis is the number one cause of disability in the country, affecting about 1 in every four Americans. 
As common as arthritis may be, there is still no quick fix to the pain that accompanies it. Those who struggle with arthritic pain seem to be in a constant search for relief. Fortunately, proper treatment can help manage symptoms and prevent the disease's progression. But finding what helps can be a challenge.
Doctors recommend a variety of different treatment options, from nonsteroidal anti-inflammatory drugs (NSAIDS), to steroids, and other options that help with pain. However, cannabis has also shown to bring help for many though patients often have difficulty finding information on how it can help.  
RELATED: Cannabis And Rheumatoid Arthritis: What Are The Best Options?
Arthritis is a general term that describes inflammation in the joints. The condition impacts joints connecting two bones such as fingers, wrists, hips, back and knee joints. Redness, minor swelling and sensation of heat are commonly associated with arthritis, leading to chronic pain, stiffness and limited range of motion. This inflammation occurs when substances from white blood cells are released into the blood or affected tissues to protect the body from what is considered foreign invaders. This release restricts the blood flow to the affected area and may result in redness and warmth. This protective process often stimulates surrounding nerves and causes pain. 
How Cannabis Can Help
Cannabis is a known and recognized anti-inflammatory. Studies have shown that cannabis can have a positive effect in taming inflammation, as well as a myriad of ailments associated with inflammation — including arthritis. The entourage effect associated with the plant's combination of terpenes and cannabinoids, including THC, is also thought to help improve results.
The endocannabinoid system (ECS) of the human body is modulated by diet, sleep, exercise, stress, and many other factors, including exposure to cannabinoids like CBD and THC. Modulation of the ECS is crucial to maintaining homeostasis related to inflammation and analgesia. The good news is that studies have shown clear evidence regarding the efficacy of cannabis in treating this inflammation. 
Preclinical and clinical studies using cannabis-based therapy have shown to provide both analgesic and anti-inflammatory effects, with an overall alleviation of clinical symptoms in animal models of arthritis, highlighting its promising therapeutic application for humans. For example:
Multiple animal studies have demonstrated that non-impairing

cannabinoids like CBG, CBD, and THCv

can reduce inflammation and improve pain.

Other

animal studies

suggest that certain terpenes like linalool, BCP, eucalyptol, and limonene reduce inflammation, adding to the strength of the entourage effect.
As a result of these studies, it is believed that cannabinoid receptors and other receptors are thought to play a role in managing arthritic symptoms, as well as modifying inflammation. Despite these findings, the development of cannabis-based therapeutics remains in its infancy, with further investigation into its efficacy and safety profile in patients still required.
So what is the best approach to incorporating cannabis into an arthritis treatment program? First off, consider beginning with one dominant cannabinoid at a time and one product at a time (for example, a full spectrum CBD product). Incorporate other cannabinoids as needed and tolerated–and introduce them slowly over time. Begin with a very low 0.5-3mg dose of THC, and then increase slowly by 1-2 mg every other day as needed. Consider utilizing different daytime and nighttime regimens to reduce the risk of potential side effects. Also consider incorporating an acidic cannabinoid like CBDa, which has been shown to be effective at reducing inflammatory pain. 
Be sure to keep a daily journal to track progress, as well as to document which treatment is working. Utilize a simple pain scale of 0-10, with 10 indicating the worst pain and track daily how both the pain and range of motion are progressing. By keeping an accurate record of what is being consumed, patients can find the precise combination of dosage and product that works for them. It may take some time to identify the exact cannabis treatment that provides relief, and there may end up being multiple different solutions for varying levels of pain.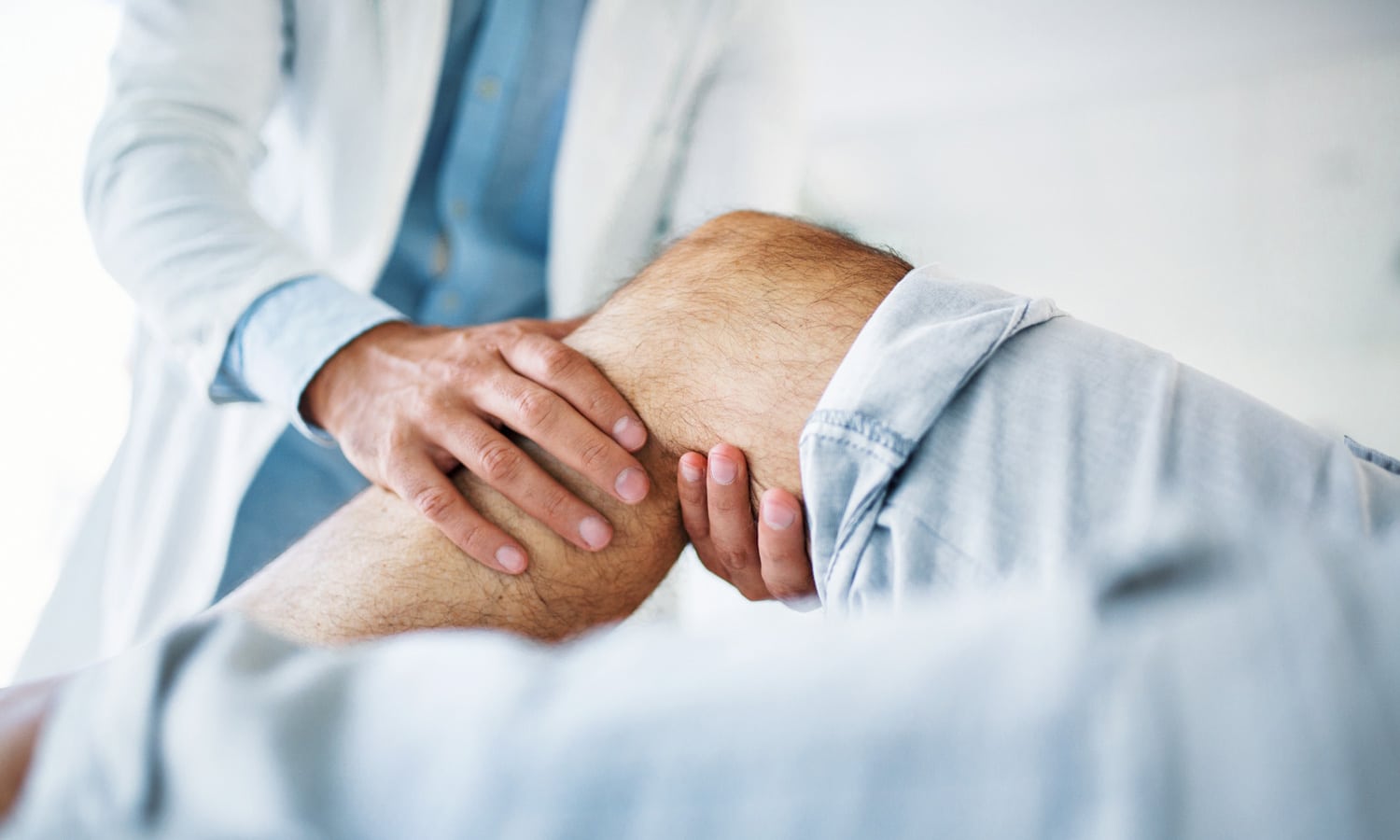 RELATED: Study: Medical Cannabis Use Reduces Opioid Prescriptions In Patients With Osteoarthritis
Although the process may take some time, the relief that comes from cannabis therapy can lead to a greatly improved quality of life. The health benefits of managing arthritis effectively can lead to increased physical activity, and better enjoyment of everyday activities. In addition, many patients are able to reduce or eliminate other medications with the use of cannabinoids leading to an even more improved quality of life.  
Katherine Golden, RN, is CEO, executive director and founder of Leaf411, a 501(c)(3) nonprofit organization founded in 2019 with a mission to provide education and directional support to the general public about the safe and effective use of legal cannabis (marijuana and hemp). A registered nurse for more than 27 years, Katherine received her Associates of Science degree in nursing from El Camino College School of Nursing in Torrance, California and has obtained multiple cannabis-nursing certificates through The Medical Cannabis Institute Global, Radicle Health Cannabis Therapeutics for Medical Professionals and Healer. For more information or to schedule a consultation with a Leaf411 nurse, call 844-LEAF411 (844-532-3411) or visit leaf411.org.
Cannabis And Rheumatoid Arthritis: What Are The Best Options?
This article originally appeared on Cannabis.net and has been reposted with permission.
Rheumatoid arthritis (RA) is a type of autoimmune disease caused by inflammation. It occurs when healthy cells are attacked by the immune system, resulting in extreme inflammation characterized by severely painful swelling in some parts of the body.
The joints are the most commonly affected area, though it can also occur in the knees, wrists, and hands. When a joint is affected, its lining is inflamed and the joint tissue becomes damaged. This tissue damage can cause complications and chronic pain, and when left untreated, deformity may occur. The symptoms of RA may occur slowly and worsen over time; these include swollen, tender joints, fatigue, joint stiffness, loss of appetite, and fever.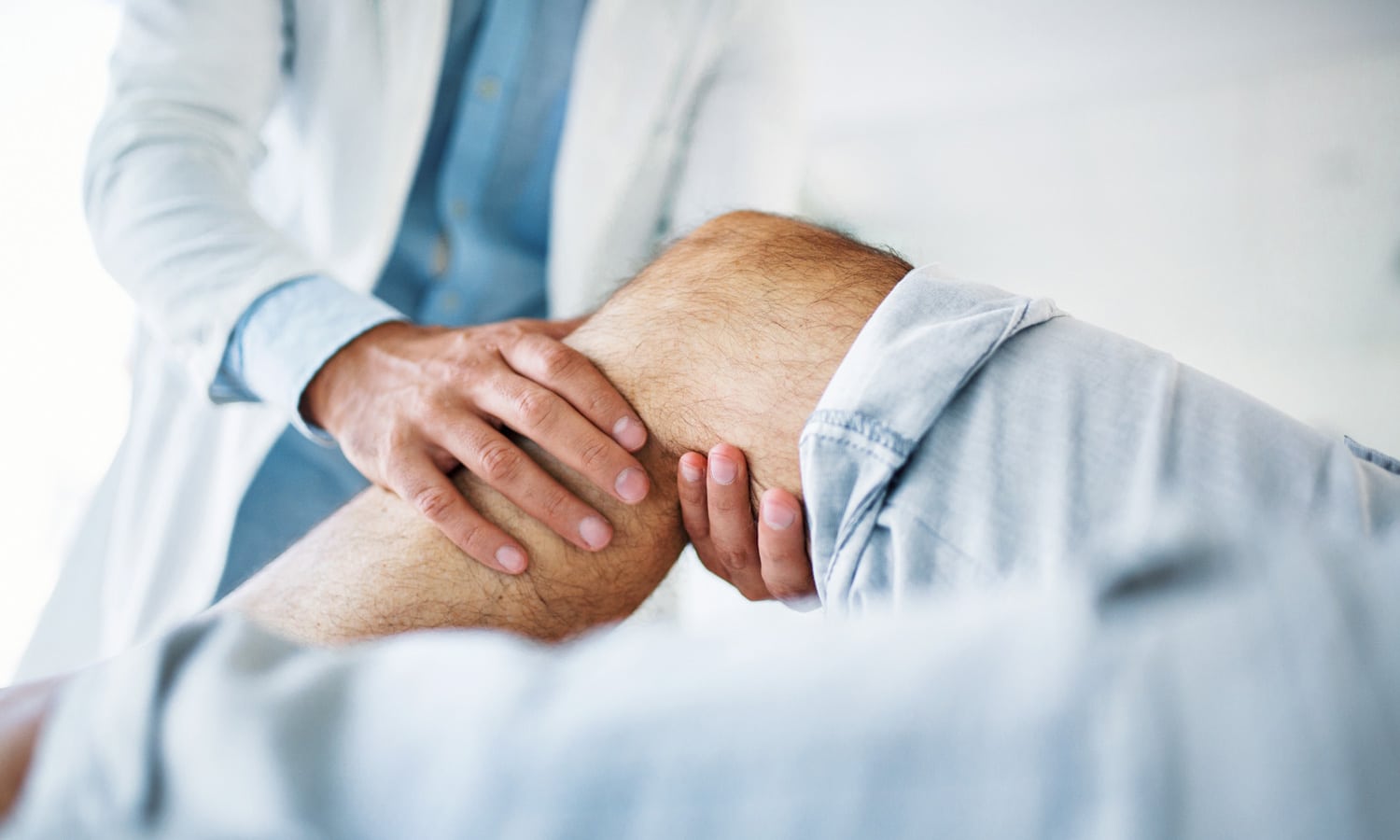 A great deal of people who suffer from rheumatoid arthritis also experience conditions affecting the skin, eyes, and internal organs including the kidneys, heart, lungs, blood vessels, bone marrow, or nerve tissue.
Diagnosing rheumatoid arthritis can be tricky since its symptoms are similar to other ailments. However, the irony is that early diagnosis is critical to successful disease management. Oftentimes, doctors have to prescribe medications though medical experts have found that remissions are common even with the use of drugs. Nonsteroidal anti-inflammatory drugs (NSAIDS) are widely used to treat RA, as well as biologic agents, and targeted synthetic disease-modifying antirheumatic drugs.
Despite these, many patients with RA still do not find the relief that they need while suffering from side effects caused by these drugs.
How Cannabis Can Help
Medical marijuana has been getting attention as potential treatment for rheumatoid arthritis. Since there is still no known cure for the condition, treatment is focused on improving the patient's quality of life.
Cannabis has long been touted for its anti-inflammatory properties, so it's no surprise that it works well for rheumatoid arthritis. Patients diagnosed with a myriad of inflammatory conditions have been able to live better lives free from NSAIDS, opioids, and steroids – all of whose side effects are notorious. Since the human body has CB1 and CB2 receptors, with most of the CB1 receptors found in the central nervous system and CB2 receptors are in the immune cells, when we medicate with the main cannabinoids in the plant – THC and CBD, problem areas can effectively be targeted.
RELATED: Study: Medical Cannabis Use Reduces Opioid Prescriptions In Patients With Osteoarthritis
We already know that the cannabis plant possesses several active compounds which studies have proven can benefit those suffering from rheumatoid arthritis. Products containing both THC and CBD can trigger apoptosis, or cell death in immune cells including macrophages and T-lymphocytes, which reduce chronic inflammation in the body.
While there is a lack of large-scale studies on the subject, there are some smaller but promising studies available. The first trials to study the effect of cannabis on rheumatoid arthritis took place in 2006; for this study, researchers used Sativex, a pharmaceutical drug made with cannabinoids from cannabis. They found that the subjects reported an improvement in pain and sleep, with only mild side effects.
Another study in 2016 examined the use of CBD gel on animal subjects with joint pain and inflammation. The researchers found that the CBD gel was effective in decreasing both, and no side effects were noted. Then, one in 2021 involved researchers who analyzed the impact of medical cannabis on 319 human subjects who had rheumatoid arthritis as well as other ailments. Questionnaires were used to determine how the use of cannabis affected their sleep quality and pain levels, and the researchers concluded that cannabis was indeed beneficial for them.
However, the dearth of studies on rheumatoid arthritis and cannabis hasn't stopped people from medicating with it. An anonymous questionnaire sent out to Australian medical cannabis patients back in 2005 showed that 25% of patients used cannabinoid products for treating their symptoms. There are also many anecdotal reports of patients finding success managing their symptoms thanks to cannabinoids.
How To Medicate With Cannabis For RA Pain
As mentioned earlier, there are two main cannabinoids in cannabis: THC and CBD. THC (tetrahydrocannabinol) is psychoactive and can cause you to feel high, while CBD (cannabidiol) won't. Both of these compounds have incredible healing properties for inflammation and pain, and there are already several studies that highlight their benefits for pain and inflammation.
There are many ways you can medicate with them for treating rheumatoid arthritis pain. THC can be taken in small or higher doses to provide relief from pain while helping you sleep, though it may not be suitable for seniors or older people who have no experience with its psychoactive effects. CBD is widely used even for children, and is well-tolerated among all age groups.
RELATED: What's Next For Rheumatoid Arthritis And Cannabis?
The most effective way to benefit from its therapeutic properties is to try topical cannabis products and apply it on the affected area. Topicals come in a wide array of products ranging from balms to lotions and ointments. They may be formulated with other ingredients such as camphor and menthol to increase its pain-relieving properties.
Oral consumption through capsules taken daily, edibles, or sublingual tinctures have also been proven effective for arthritis pain. For patients that struggle with sleep, you can opt to smoke indica cannabis strains or consume THC edibles that will help you go to bed. With so many options out there, there's no reason that rheumatoid arthritis sufferers have to stay in the dark or be confined to dangerous medications with side effects. Talk to a doctor today and see how cannabis can help you.
This article originally appeared on Cannabis.net and has been reposted with permission.
Using CBD Oil for Skin Care and exploring it's benefits
You love your skin, you love to smoke, so why not mix the two? 'Cannabeauty' is a massively growing market with many different products for the cannabis and skincare enthusiast. Most of these products use hempseed oil which does not have THC or CBD. But CBD oil skincare products are also gaining popularity due to their beneficial properties.
Difference between Hempseed oil and CBD oil
Hempseed oil is created by cold pressing the seeds of Sativa plants and shouldn't  be confused with CBD or THC oils. (CBD Oil vs Hempseed Oil) Hempseed oil (Or hemp oil) legally must contain less than 0.03% THC. While CBD oil contains the THC we all know and love.
Hempseed oil has been around for decades and is used widely in beauty products due to its anti-inflammatory properties as well as superb ability to moisturize without leaving behind a pore-clogging film. CBD itself has the same anti-inflammatory and moisturizing properties as hempseed oil.
Allegedly CBD has been found to help with common skincare conditions such as –
Acne
Rashes
Sensitive skin
Eczema
Psoriasis
And is reported to have a great number of anti-oxidants. It's important to be aware of the difference in product labelling when adventuring into the beauty industry. Hempseed Oil will always be listed as Cannabis Sativa Seed Oil. Whereas CBD oil will be labelled as cannabidiol, full-spectrum hemp, hemp oil, PCR (phytocannabinoid-rich) or PCR hemp extracts.
What can CBD oil based skincare help with?
The benefits of CBD oil and skincare have not yet been fully explored. However, emerging research points to a link between CBD oil and collagen production. Collagen keeps our skin tight and smooth by making skin and muscles firmer as well as the connecting tissues and bones. CBD oil also helps to reduce the look of scars, dark spots, wrinkles and discolouration. Most CBD anti-ageing creams can help  diminish skin dullness, counter free-radical damage to improve ruddy skin tones as well as  reduce inflammation.
CBD skin products are wonderful for sensitive skin, but as with all skincare products it is common to be irritated by additional additives.
When choosing products to deal with common skin issues like psoriasis or eczema it's always best to choose a product with the least amount of ingredients to avoid irritating the skin further. Important things to avoid are additives/ingredients such as alcohol, artificial fragrance, oxybenzone (a chemical sunscreen and parabens. It's  important to always check the label of the products you're using and stay informed.
CBD oil based hand creams have been found to help ease pain, while having that added benefit of superb moisturization. CBD infused lotion is typically made to provide targeted temporary relief for muscles and stiff joints. It can start working within 15 minutes and due to no THC can be the best way for someone to deal with topical pain. The benefits can be found by anyone looking to relieve various nerve pains. It can be used in multiple ways, mainly the CBD oil pairs with some sort of peppermint extract. This to accentuates the herbs powers and stay natural, avoiding extra irritants.
What does it all mean?
All told, CBD Oil is something that brings a lot of value to your everyday skin care as well as being a natural pain reliever. It's important to be vigilant when purchasing different products for different usages. As long as you know what you are trying to use and know what you're looking for CBD Oil can fit almost any skin care issue. As with any medical conditions please consult your doctor before changing up any medications.
To start your adventure in Cannabeauty check out either CannaCeuticals or KaliKare, two well reviewed Canadian companies.