Scientists 'Heal' Heart Attacks In Mice — Are People Next?
Scientists have managed to heal the heart of mice who've experienced heart attacks. While the study doesn't immediately translate to humans, it's a first step in addressing a significant disease that affects thousands of people a year.
Researchers believe the two-part study (here and here), published in the Journal of Cardiovascular Aging, is a game-changer in the field, and could lead to new treatments for humans in the near future.
Researchers used a new technology, a synthetic mRNA tweaked to deliver instructions to the body. mRNAs carry protein information from the interior of a cell to its exterior, contributing to a growing protein chain. The synthetic mRNA changes the way in which the heart muscle works, making it function more like stem cells, and making them able to regenerate and heal themselves, something that they're unable to do on their own.
RELATED: This Might Counteract The Effects Of Heart Disease In Cannabis Users, Say Researchers
Heart attacks and heart disease are normally life-threatening conditions, difficult to overcome due to the nature of their cells. Once people are affected by a heart attack or cardiovascular condition, their hearts and systems are usually left in a more delicate place than they were before.
"The lab found cardiac myocytes multiplied quickly within a day, while hearts over the next month were repaired to near normal cardiac pumping function with little scarring," explained Robert Schwartz, who's the Hugh Roy and Lillie Cranz Cullen Distinguished University Professor of Biology & Biochemistry at the University of Houston.
While a lot of time likely stands between this study and its repercussions on humans, this is a big first step.
RELATED: Doing This At Any Level Increases Your Risk Of Heart Disease, Finds Study
Heart disease is currently the number one cause of death in the U.S., according to data from the Centers for Disease Control and Prevention (CDC).
New Blood Test May Predict A Variety Of Dangerous Conditions
Blood tests can predict a variety of diseases, making them a necessary part of your regular doctor visits. A new study is devising a test that may predict a variety of cardiovascular conditions, a disease that's the leading cause of death in the country.
The study was published in the journal Science Translational Medicine and it could provide opportunities for early spotting of cardiovascular disease and personalized treatment for patients.
RELATED: Study: Antidepressants Don't Have The Desired Effect In The Long Run
The test is currently in development, with researchers studying a variety of proteins in blood plasma samples with the goal of identifying the ones linked with cardiovascular diseases like heart failure, strokes, and the like. Researchers identified 27 proteins that could predict the odds of these conditions.
"Having a panel of 27 markers that could be used to predict cardiovascular risk would be an improvement over current risk score calculators like high cholesterol, which can serve as an indicator for all of us as an average but is a poor predictor for the individual and does not give good information on the timing of when a cardiovascular event is likely to occur," Dr. Rebekah Gundry, an expert on the subject, told Medical News Today.
"A major goal of cardiovascular research is to find new ways to predict patient outcomes as soon as possible after disease starts, because prevention is always easier than reversal. Basically, we want to know what is going to happen with enough advance notice to be able to change the outcome," she explained.
Currently, physicians rely on factors like blood pressure, body mass indexes, cholesterol levels, and the like in order to predict cardiovascular disease. Still, there are a lot of factors that current testing does not make room for, with there being plenty of room for researchers to improve upon testing and accurately measuring people's risks to these conditions.
RELATED: TikTok Dentist Goes Viral After Claiming This Common Condition Is Contagious
The study's results could help people predict and address heart attacks more quickly while also speeding up the process in developing drugs that can treat these conditions. It would also help the world understand these conditions better, thus making physicians better equipped to deal with them.
People With Long COVID-19 Are More Likely To Suffer From This Serious Condition
Long COVID-19 is scary and unpredictable. While researchers are trying their best to understand the disease and its behavior, there's still much that remains mysterious. A new study found evidence that long COVID-19 is related to serious health conditions developed afterwards, among them: the presence of blood clots.
The study, published in the BMJ. It was a big study, looking over the results of over a million people in Sweden who'd contracted COVID-19 between February 2020 and May 2021. These results were then compared to people of their same gender and age group, who had not contracted COVID-19.
RELATED: The Length Of This Body Part Could Impact Your COVID-19 Symptoms
The results showed that patients who'd had COVID-19 had higher risks of deep vein thrombosis, pulmonary embolism, and bleeding, the three conditions that researchers set out to find. Despite patients clearing their infections, these risks remained for months later.
This isn't the first study to connect long COVID-19 with a variety of health conditions, including cardiovascular and clotting issues. While infections are related to clotting issues, in the case of COVID-19, this situation is made worse by the severity of the virus. Researchers speculate that COVID-19's inflammatory response on the immune system could be responsible.
While the study's results are pretty concerning, it's important to know that a significant percentage of the data that was gathered occurred during a time where there was no access to vaccines in Sweden. Vaccines are proven to lower the risk of severe COVID-19 infection and would likely influence the amount of people experiencing these type of circulatory problems.
RELATED: Doing This At Any Level Increases Your Risk Of Heart Disease, Finds Study
Studies on the effect of long COVID-19 not only help us understand the disease, helping us be more careful about contracting it, but also providing orientation for health care professionals. Knowing that cardiovascular conditions are a risk for people who've contracted COVID-19 can help treat others in similar situations and provide faster treatment, saving more lives in the long run.
Poor Oral Health Is Linked To This Common & Dangerous Disease
Oral health is important. Maintaining healthy gums and teeth requires a lot of steps, something that most of our dentists love to passively-aggressively remind us of. Still, they may be right. While a cavity may not seem like the worse thing in the world, poor oral health has been linked with a variety of diseases, including heart disease.
According to Harvard Health, people who skip out on brushing their teeth and flossing have higher odds of developing heart disease.
RELATED: This Beloved And Easy To Acquire Habit Helps People Cope With Anxiety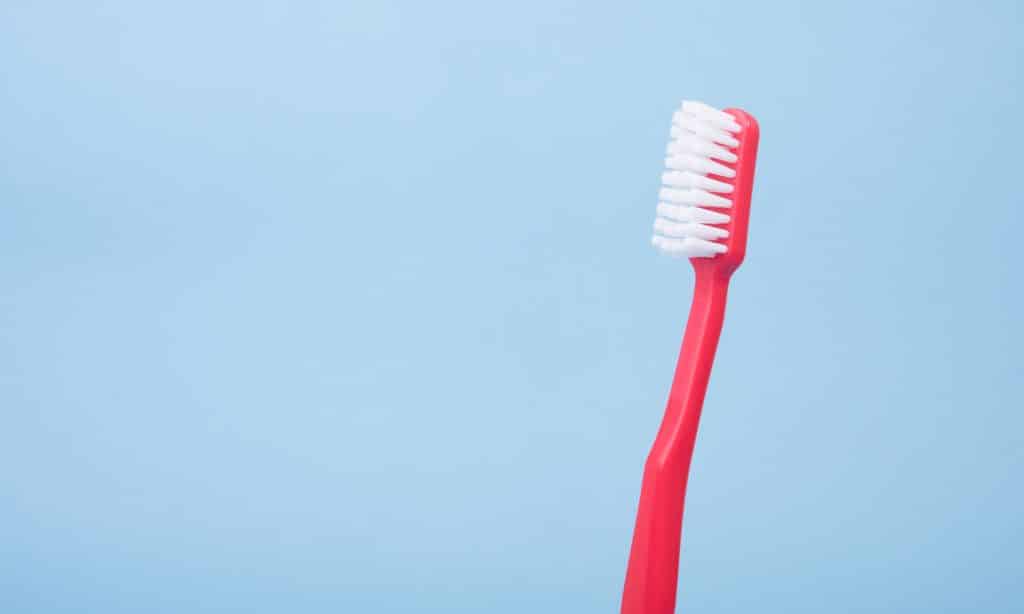 While not wholly understood, the relationship between poor oral health and higher odds of heart disease has been one that has appeared in a variety of studies. Experts from Harvard have a variety of theories as to why it exists.
For starters, it's believed that diseases like gingivitis and periodontitis result in bacteria that travel through the bloodstream towards different parts of the body; they could result in blood clots, heart attacks, or strokes. It's also believed that the body's response to oral bacteria (inflammation, which is the body's standard response to infection) could affect the response of the heart and the brain in unexpected ways. Still, researchers make it clear that the connection between heart disease and oral bacteria may or may not exist; one study found that smoking, something that a lot of people with cardiovascular conditions and poor oral health have in common, might be one of the uniting factors.
Cardiovascular diseases are the leading cause of death in America, responsible for 1 out of every 4 deaths, according to the Centers for Disease Control and Prevention (CDC). If there are any measures that can be adopted and that could provide some form of protection, they're worth considering.
Other conditions that have been associated with poor oral health include arthritis, particularly in the case of people who suffer from periodontal disease, and pancreatic cancer.
RELATED: Hanging Around Dogs For This Amount Of Time Is Enough For Pain Relief
There's plenty of room for investigation in the area of oral health, but all of this evidence suggests how important it is for the rest of your body. Even if you brush your teeth several times a day, it's important to floss often, no matter how tedious it might be. Going to the dentist is never a good time, but, as plenty of evidence suggests, what goes on in your mouth has the power to affect the rest of your body.