SCOTUS Denies Workers Comp For Employees Seeking Medical Marijuana For Injuries
Compensation for workers injured on the job is being approached from various angles, though it faces an ongoing setback: cannabis remains a Schedule I substance under the Controlled Substances Act (CSA), which essentially precludes workers from being able to seek compensation for its use as a medication.
Two cases concerning Minnesota employees were discussed at a private conference earlier this year wherein both were regarded as invalid according to a 2021 Minnesota Supreme Court ruling, under which employers were not obligated to pay for their workers' medical marijuana treatment.
Both cases, in a new decision, were declined by the U.S. Supreme Court on Tuesday. Marijuana Moment reported that denying certiorari means that fewer than four justices felt the legal challenges merited consideration by the high court, not necessarily that a majority agrees with lower court rulings in the two disputes.
In February, the U.S. Supreme Court asked the top Justice Department lawyer to submit a brief. The response from the solicitor general's office came in last month with a recommendation that the court should not take up the matter.
The Cases
Susan Musta had filed a petition with the U.S. Supreme Court in November when the state court determined that her employer did not need to provide reimbursement for medical cannabis following her injury at a dental center where she was working.
In a friend-of-the-court brief filed in December by Empire State NORML and the New York City and Hudson Valley Cannabis Industry Associations, justices were urged to take up an appeal out of Minnesota, using it to settle the conflict between state and federal cannabis laws.
RELATED: What The New SCOTUS Could Mean For Marijuana Legalization
Daniel Bierbach, the protagonist in a similar case, submitted his petition for a writ of certiorari (a process that seeks a judicial review of a lower court decision) months after Musta in January. The state Supreme Court made the same judgment.
While filings in both cases were distributed on February 2 for a Supreme Court conference that was scheduled on February 18, the justices are now asking the Biden administration to weigh in on the issue.
These Workers Are Banned From Investing In Weed — Here's Why
Even with many states legalizing recreational marijuana, there are still several careers that prohibit the purchase and use of marijuana. After all, it is still a Schedule I substance under federal level. While these policies can at times appear to be unfair, they are at least straightforward.
Recently, however, there have been messages and instructions sent by federal organizations, including the Biden administration, suggesting that not only will using marijuana will get you fired, but any financial investments in the cannabis industry may get you sacked as well. This "clarification" has a lot of people wondering how broad this policy is, and if their mutual funds they set up to secure their future may actually be putting their security clearance and jobs in jeopardy.
RELATED: Biden Administration Advises Applicants Not To Invest In Cannabis Companies, Is Federal Legalization Behind This?
Those serving in the U.S. military, working for the federal government, or those in a position that requires specific federal security clearance are currently prohibited from investing in the cannabis industry. But what does that really mean? The general consensus is that as long as you are not consciously investing in marijuana (i.e. picking out marijuana stocks intentionally), then you likely have very little to worry about. 
According to ClearanceJobs, a network for professionals with federal security clearance, the level of your investment and your knowledge of the investment are both major factors. In regards to owning a mutual fund that happens to invest in marijuana stocks, the site states that "unless you're personally selecting those stocks, clearance holders likely don't need to be concerned." A good rule of thumb is that as long as you are not a willing and active participant in the purchase of these stocks, you should be safe. Still, it is important to remember that it all comes down to how things appear.
If you work for the government or possess a particular security clearance at your job, it is not uncommon for you to be required to release information about your finances and investments. So while marijuana remains illegal on a federal level, it is imperative that your investments look squeaky clean. As the popular federal government information resource site FEDweek states, "Be careful to avoid any federally illegal investments. Think about how your investments would look if they were being evaluated by someone who doesn't know you."
These policies have even come into play in the White House. According to an internal executive branch presentation obtained by POLITICO, "Eligibility may be negatively impacted if an individual knowingly and directly invests in stocks or business ventures that specifically pertain to marijuana growers and retailers." The presentation went on to say these willing investments in marijuana could show "questionable judgment" and "an unwillingness to comply with laws." This shows that currently getting caught investing in marijuana is very much guilty by association.
For those in roles within the federal government, it is also important to remember that your finances can be evaluated at any time. In other words, these financial background checks do not simply happen when you accept a job, or obtain a new role. 
RELATED: Which Industries Most Often Test Workers For Cannabis?
According to military.com, "Clearances now undergo continuous evaluation, so your ownership of such stocks may pop up and raise a big, red flag at any time." The article goes further, to suggest that because ownership in marijuana stock is seen as a violation of policy as a member of the military, you could lose your clearance and even your job, and you would have no recourse. 
Even as more states have legalized marijuana, the current prohibition on marijuana still casts a long shadow on many policies. There is some evidence that the strict federal stance on marijuana may loosen its posture in the not too distant future. But as of now, investing in cannabis is off limits for many Americans.
Classifying California Cannabis Workers – Cannabis Business Executive
Are Employers Allowed To Issue COVID-19 Vaccine Mandates For Employees?
As the COVID vaccine is rolled out, many employers are asking a big question: Can we mandate a COVID vaccine in order for employees to return to their physical place of work? The answer will often be "yes," although there are significant restrictions and qualifications.
EMERGENCY USE AUTHORIZATION
COVID vaccines are being rolled out under an Emergency Use Authorization (EUA), rather than through the regular Food and Drug Administration (FDA) approval process. This path creates a question about whether employers can institute a COVID vaccine mandate as a condition of employment because the EUA process moves much fast in comparison to the time it would take if these COVID vaccines were subject to standard FDA approval. Under an EUA, recipients of the vaccine must be counseled that they have the "option to accept" the vaccine, as well as told the "consequences for refusal." At this point, it may be enough for an employer to counsel employees that one of the "consequences for refusal" may be loss of hours or potentially even exclusion from the worksite. According to a blog post from Faegre Drinker Biddle & Reath LLP, there is at least one case, in New Mexico, that is testing the boundaries of a COVID vaccine mandate under the EUA. It is likely that there will be more tests in the future.
VACCINES CAN BE REQUIRED – WITH EXCEPTIONS
According to the Equal Employment Opportunity Coalition (EEOC), a COVID vaccine mandate is not in and of itself a medical exam, and therefore does not implicate potential Americans with Disabilities Act (ADA) issues, and may be a work qualification for the health or safety of the workplace. However, if the employer wants to offer the vaccine on-site, asking the prescreening questions could be considered a medical exam, because the questions could uncover a disability. Generally, it will create less liability for the employer to institute a COVID vaccine mandate, but have the employees go to a third-party, off-site provider to receive the vaccine.
Once the employer begins requiring the vaccine, if the employees get vaccinated during the time they would ordinarily be working, the employer needs to pay for that time, even if the employee receives the vaccine off-site. However, if the employer merely requires the vaccine, but the employee receives the vaccine off-site and on their own time, the employer does not have to pay the employee for the time it took to get vaccinated.
Finally, if the employer is requiring proof of vaccination (for example, review of the employee's COVID vaccine card), the employer should not ask follow-up questions to determine why the employee did not receive the shot, since that could also potentially uncover disabilities.
EXEMPTIONS TO A COVID VACCINE MANDATE
There are two main exemptions to an employer's COVID vaccine mandate. First, if an employee has a sincere religious belief, practice, or observance, the employee may propose a reasonable accommodation in lieu of receiving a COVID vaccine. The employer does not have to provide the requested accommodation if it would pose an undue hardship to the business, meaning something more than a nominal cost. The employer may offer another accommodation, as well – the employer does not have to provide the employee's preferred accommodation solely because the employee asked for a specific accommodation.
RELATED: The Truth About MMJ Card Protection In Employment
Second, if the employee provides a disability-related or medical reason for not getting the vaccine, the employer should again evaluate the requested accommodation. If the proposed accommodation would cause significant difficulty or expense, (in light of the nature and cost of the accommodation, the facility and employer's financial resources and the number of employees, and the effect on operations) then the employer does not have to provide the accommodation.
In either case, potential accommodations could include additional personal protective equipment, alternative shifts, off-site work (if available), leave, modifying job duties, and temporarily reassigning the employee.
INCENTIVES
Bureau of Labor and Industries (BOLI) and the EEOC allow employers to offer incentives for getting vaccinated, but these incentives should, in general, be non-discriminatory. That means that the incentives should not result in a pay disparity between vaccinated and non-vaccinated individuals and should not require information that is otherwise protected, such as personal health information.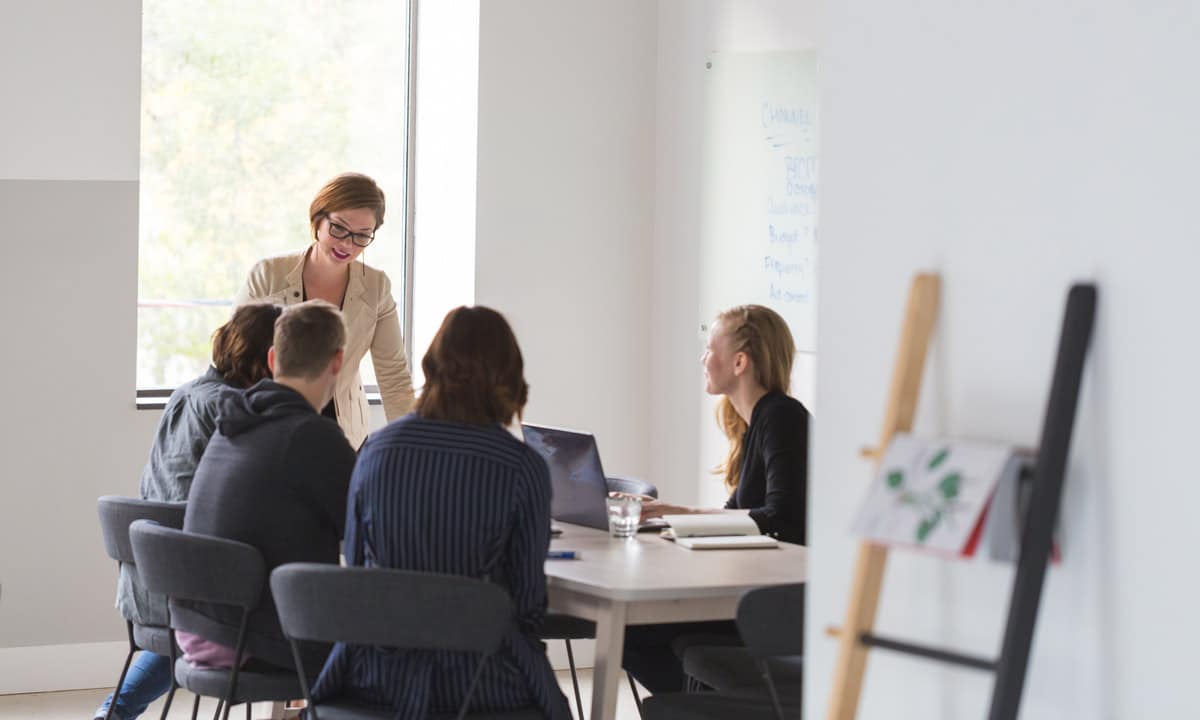 Under the Trump Administration, the EEOC proposed rules allowing small incentives for COVID vaccine, such as water bottles or small gift cards from employers. As part of a broader effort to re-orient several federal agencies, these rules were pulled back by the Biden administration. More rule making around vaccine incentives is expected, but as of this writing, no rules or guidance materials have been published by the Biden Administration.
RELATED: An Essential Legal Marijuana Guide For US Employers — Here Are The Rules
BOLI has specifically approved a system that would allow employers to provide a bonus to all employees once a certain threshold of vaccines has been reached. Other options would be providing a certain amount of paid leave for employees who receive the vaccine, and also for employees who provide documentation of an exemption. Fred Meyer offers a $100 incentive to employees who get vaccinated, and also for those with an exemption who complete a safety course.
Biden recently announced a paid leave program to allow for employees to qualify for paid leave while they get vaccinated and recover from any COVID vaccine side effects. The IRS should reimburse smaller employers for this cost, but as this is a recent development, no regulations or guidance are yet available.
BOTTOM LINE
Very few employers are currently planning on requiring a COVID vaccine as a condition of returning to or continuing employment. If you are one of those employers, it is important to work with an employment law attorney on forming a COVID vaccine agreement that lays out what is required, how the program will be implemented, how to handle exemptions, and whether incentives will be instituted.
Alicia is a business transactions attorney with experience in highly regulated industries. She works with a wide range of marijuana and hemp clients providing strategic counsel and unique insights. You can contact Alicia Altenau at info@gl-lg.comor 503-488-5424.
This article originally appeared on Green Light Law Group and has been reposted with permission.