Stop Licking Frogs Trying to Get High Warns National Park Rangers
Want to Enjoy the Benefits of Psychedelics?

The National Park Service Suggests That Licking Toads Is Not The Way To Do It
Many ancient civilizations around the world used entheogenic or plant-based psychedelics as part of their rituals or for spiritual purposes.
There are a handful of plants and even cacti that have been used for their psychedelic and therapeutic abilities. Many of these are still in use today, and are in fact, growing in popularity once again. Examples include the ever-famous psilocybin mushroom, peyote, ayahuasca, and much more. In addition, ancient cultures in Mesoamerica have been known to use the intoxicating biological features of the Bufo marinus toad for the same purpose.
Due to the lack of proper information in the seventies and eighties, it became a joke that one could get high from licking a toad. From the late 80's to early 90's, there was a frenzy of misinformation spread through media in the United States as well as Australia, Canada, and Central America which perpetuated the "toad-licking phenomenon". But be warned: licking toads is not delicious: it could also be fatal and potentially dangerous.
Thankfully, the toad-licking phenomenon, or perhaps urban myth, died down together with the war on drugs. But with the revolution of psychedelics upon us, some people are wondering if this is still possible.
Earlier this month, the National Park Service had to release a warning letter to all park visitors stating that they should not lick or have any kind of tongue contact with the Sonoran Desert Toad (Bufo alvarius) often encountered here. Strange, as it's typically common sense not to lick any animals. Also known as the Colorado River roads, the National Park Service acknowledges that they "have prominent parotid glands that secrete a potent toxin," Park Service said.
"It can make you sick if you handle the frog or get the poison in your mouth," they wrote in the warning. "As we say with most things you come across in a national park, whether it be a banana slug, unfamiliar mushroom, or a large toad with glowing eyes in the dead of night, please refrain from licking."
What Happens If You Lick The Sonoran Desert Toad?
The hallucinogenic substance that the toad excretes when threatened is known as 5-MeO-DMT, a natural but extremely powerful psychedelic. It's many more times potent compared to DMT (dimethyltryptamine), a widely-consumed recreational drug. On top of that, it also contains bufotenine (5-HO-DMT), a derivative of tryptamine, and another relative of DMT.
Consuming the narcotic substance off the toad's back, in raw form, will result in intense hallucinations and it can even cause death because it is simply poison. That's why ancient cultures never consumed it in raw form. The right way to consume it, as shamans and expert psychonauts know, is to extract the venom glands, milking the substance, and dehydrating it. The resulting dry paste can then be smoked, which is a practice that has been done by shamans in Mexico for many decades.

When taken correctly, the psychoactive properties can set in within as little as five minutes after smoking. Depending on how much you smoke, the trip can last for an hour or so.
There has been a boom in demand for the bufo toad toxin over the last few years. It goes alongside the growth of the retreat industry, as people are paying serious money to heal from trauma and a range of psychological conditions by taking psychedelic substances under the guidance of a shaman or another expert. According to an article in The New York Times: "People pay anywhere from $250 for a ceremony in the East Texas woods to $8,500 for a more gilded beachfront setting in Tulum, Mexico, to consume the toxin."
The question is: is it really worth it, when there are many other options to choose from?
But unlike other well-established psychedelics with solid therapeutic value, toad venom is…. Experimental at best. Having said that, it certainly isn't safe to lick toads or consume toad venom at least without the presence of an expert around you. Many claim that the drug can result in euphoric, blissful sessions. A great number of reports from people who have taken the drug say that it's so intense, they usually don't remember the overwhelming sensations that came with it. Just like with other psychedelics, aural and visual hallucinations are common with bufo toad venom.
But for most people, the fact that its effects set in so much faster (within seconds, for some), this can be a nightmare. Physical sensations of panic including increased blood pressure and heart rate can even set in – which is fatal for people who already have heart problems.
Listen: bufo toad venom is among the least-studied drugs in the world. It simply is not safe to do, and it is not worth risking your life to experiment with it. If you are in need of healing and therapy, there are many other safer psychedelics that can assist you with your journey.
Even if people like world-famous boxing champion Mike Tyson, as well as other celebrities, claim that they have smoked toad venom and have come out alive and perhaps happier, there is still a large risk involved in doing so. Until we know more about toad venom, which may be 10 years or even more from now, just don't go licking frogs or smoking the venom unsupervised.
ANIMAL KINGDOM HIGHS, READ ON…
What Can Other Countries Learn from First-Mover Canada's Shrinking Medical Marijuana Industry?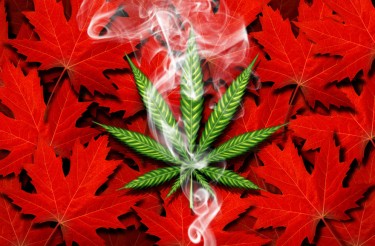 Since its peak, the regulated medical cannabis industry in Canada has declined a bigger rate than most people thought would happen with recreational legalization. This decline began even before the legalization of recreational marijuana in October 2018 to be precise, and has continued as adult-use sales have replaced controlled medical cannabis purchases.
According to experts, the ease of purchasing from adult-use retailers, difficulties for doctors in approving medical cannabis, a lack of tax benefits for medical cannabis consumers and producers, and the fact that THC potency thresholds apply to both medicinal and recreational cannabis products are all contributing factors to the medical market's decline.
Those problems could serve as lessons for other countries and regions that approve medical marijuana first before legalizing it for adult usage.
THE SITUATION IN CANADA
According to data from Statistics Canada, medical cannabis spending in Canada peaked in the fourth quarter of 2017, at 161 million Canadian dollars, nearly a year before recreational marijuana sales started.
The most current statistics indicate that medicinal marijuana sales increased to CA$109 million during the second quarter of 2022 from a low of CA$104 million in the first. According to Brett Zettl, president and CEO of Zyus Life Sciences, a medical marijuana business based in Saskatoon, Saskatchewan, which is getting ready to go public through a reverse takeover, patients are currently just giving up and buying stuff from an adult-use store.
Canada was the first significant economy in the world to federally legalize recreational marijuana use. But established marijuana markets in the US, like Colorado, have shown a similar tendency, with medical markets contracting after recreational legalization.
If Germany implements its proposal to legalize adult use, these tendencies make it uncertain if the country's largest cannabis market in Europe will experience a similar medicinal market drop.
According to Deepak Anand, a top executive of the charitable advocacy group Medical Cannabis Canada and a consultant on cannabis laws for several international governments, some Germans purchase medical marijuana out of their own pockets, and that segment of the market stands to be impacted by the legalization of adult use.
Anand said that the public health system reimburses about 40% of all German medicinal marijuana prescriptions.
"I don't think the pattern that we've seen in legal markets—where, basically, after recreational legalization, we see medicinal sales have declined—will necessarily continue in Germany," Anand added.
THE INCONVENIENCE FACTOR
To obtain dried marijuana, oils, edibles, or topicals through the government's system, Canadians need a prescription from a doctor or nurse practitioner. This allows people to purchase marijuana straight from licensed dealers for mail delivery.
Both growing medical marijuana at home and purchasing it from a certified grower are acceptable.
As of the end of 2021, just 42,000 people were producing medical marijuana for personal use or others, according to Health Canada.
Comparatively, over 257,000 people registered to purchase cannabis from a commercial grower.
Zettl, a veteran participant in Canada's regulated MMJ market, suggests that several causes could account for the market's fall since its 2017 peak.  Zettl stated that the Canadian medical cannabis patient group contained both "genuine medicinal users" and some casual users before the legalization of recreational use in October 2018.  They would attempt to obtain it legally while continuing to take it recreationally, according to Zettl.
Now, he claimed, purchasing marijuana at an adult-use store is easier than utilizing the legal medical marijuana system.
Zettl also thinks that doctors might be reluctant to waste hours filling out medical marijuana permission paperwork and that medical-certification agencies may audit doctors who approve cannabis for an excessive number of patients.
People simply don't want the inconvenience element, according to Zettl. The hassle aspect is not desired by the doctors.
Following the legalization of cannabis for adult use, new cannabis products, such as edibles, entered the market. However, medical cannabis products are still subject to the same laws as recreational cannabis, including THC limitations on goods like edibles.
Anand said that it would be incorrect to hold recreational and medical marijuana to equal standards, concerning imposing limitations for high THC, for example.
He contends that due to Canada's preoccupation with legalizing marijuana for recreational use, not just have patients been overlooked, but also regulating policy has been disregarded to a significant degree."
The patient is going to the illegal market to be able to acquire their products, as we observed and are still experiencing, he continued.
Another historical obstacle for the medical market was the cost of cannabis, according to Anand.  That has improved since recreational use was legalized.
Although it does allow registered patients to deduct medical marijuana costs on their yearly tax returns, Canada does not provide registered medical cannabis users with any special tax treatment.
Patients who purchase medical marijuana pay retail taxes, just like they would at a store selling recreational goods, and growers pay the same excise taxes as those on cannabis for adult use.
Anand stated that it simply doesn't make sense since, in Canada, there is no tax on any other medicinal products.
GAINING GROUND ONCE MORE
To get Canada's medical marijuana business thriving once more, Anand advocated for legislative changes.
It should be done right away, he argued, to permit pharmacists to administer medical cannabis.  We should also immediately remove taxes and potency restrictions.
The Canadian cannabis sector is hoping for changes to the federal Cannabis Act, which is presently being reviewed.
One of the key subjects for the review, according to the government, is the effect of regulation and legalization of cannabis on accessibility to marijuana for medical purposes.
According to Zyus' Zettl, the government is utilizing "this recreational-style statute to control and regulate the medical side – and it's coming at a great disservice for the medicinal usage, on both the doctors' side and the patient side.
Zettl stated that Zyus is creating three cannabis drug-product candidates to expand the country's medicinal marijuana industry and anticipates eventually obtaining official Drug Identification Numbers (DINs) from Health Canada.
Because they could be included in insurance companies' formularies for prescription drugs and doctors could recommend them without worrying about being scrutinized by regulators.
Zettl acknowledged the long-term nature of obtaining DINs for herbal cannabis products.
Therefore, medical marijuana must, in the interim, find methods to appeal to those who are really, honestly utilizing it for medical purposes and offer them a reason to continue using it rather than giving up and only purchasing it (from recreational businesses).
BOTTOM LINE
Other countries looking to make recreational cannabis legal at the federal level can take a look at what the move did to the Canadian cannabis market and work on policies and regulations that will be better for the country before legalization takes place.
COUNTRIES LEGALIZING WEED, READ ON…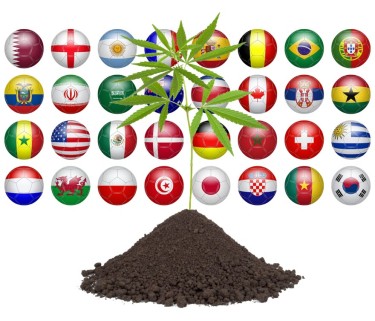 Don't Miss! New York Retail Dispensary Guidelines: What Every CAURD Applicant Needs to Know
Date: December 7th, 2022
Time: 2 – 3pm EST
---
New York recently released its adult-use cannabis retail dispensary guidelines and there is a lot to unpack. We will likely see additional changes to New York's rules and regulations, but the released guidelines provide a robust initial framework for applicants (past and future) to follow.
Join Harris Bricken's lead New York cannabis attorneys, Simon Malinowski and Matthew Schwartz as they analyze the recently released regulations.
Simon and Matt will cover operating requirements, employee training, and marketing rules, among many other topics covered in New York's retail dispensary guidelines.
---
Check out some of our past Canna Law Blog posts on New York's cannabis regulation updates:
CBD is Coming to Your Dentist's Office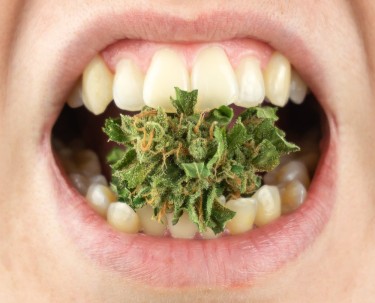 The Therapeutic Benefits of CBD for Dentistry and Oral Health
Cannabidiol (CBD) is among the most important compounds in marijuana.
CBD products are typically derived from hemp plants, which contain only trace amounts of THC, the psychoactive compound in marijuana which causes a high. CBD has numerous valuable applications in medicine, with the potential of its use in various medical fields growing each year thanks to an increasing body of research.
CBD works with the endocannabinoid system, which features receptors all over the body. It's widely used for treating anxiety, pain, epilepsy, and many other illnesses with little to no side effects.
Many dentists these days, aside from doctors, are seeing the potential of using CBD in their field. In fact, there are even specific CBD products developed for oral health, such as toothpastes, mouthwash, mouth sprays, and creams.
Dental Applications of CBD
There are several ways CBD can be used in dentistry. These include:
Post-operative inflammation: Studies show that CBD has powerful anti-inflammatory properties. Because of this, dentists may be able to prescribe CBD to reduce the inflammation experienced by patients following oral surgery, root canals, and other procedures.
Dental pain: CBD has potent pain-relieving properties, making it a safer, natural alternative to pharmaceutical drugs when it comes to dental pain. Patients may be able to take CBD products to minimize pain before or after certain procedures. Conventional painkillers such as opiates are addictive and cause side effects to patients, while CBD is free of these unwanted side effects.
Better sleep: Oral discomfort due to problems and procedures in your teeth and gums can make it difficult to fall asleep. However, proper rest is essential for healing any conditions no matter where in the body. CBD has been known as an effective sleep aid, making it easier for patients to get much-needed sleep following a procedure that may still leave them in discomfort for days after.

CBD For Oral Health
The vast array of CBD's therapeutic benefits can help individuals improve overall oral health, reducing the need to visit the dentist for treatments.
In a 2020 study by Belgian researchers, they found that cannabinoids were more effective in eliminating the quantity of bacteria that causes dental plaque, when compared to conventional and established oral products like Colgate and Oral B. They followed it up with another study, which revealed that cannabinoid-infused mouthwashes with both CBD and CBG were just as effective when compared to 0.2% chlorhexidine mouthwashes for the reduction of dental plaque.
These findings are significant because chlorhexidine mouthwashes have long been considered as the most effective when it comes to reducing plaque.
However, looking deeper, chlorhexidine does have some side effects. These include possible staining of tooth restorations and surfaces, allergic reactions, light-headedness, mouth sores, gingivitis, tartar, throat and mouth irritation, tongue swelling, change in taste, unpleasant taste, mouth ulcers, and much more.
Other benefits of CBD for oral health include:
Treatment of TMJ: TMJ (temporomandibular joint) disorder is characterized by tenderness or pain along the jaw, in one or both temporomandibular joints. This joint connects the skull to the jaw, which is why it can result in serious discomfort in this part of the head. It can also cause severe pain in and around the ear, difficulty chewing, facial pain, and lock jaw. Conventional treatments for TMJ include pain relievers, antidepressants, and muscle relaxants.
Without effective treatment, some patients may even experience total jaw displacement and chronic pain. However, studies have shown that CBD can be effective in treating the symptoms of TMJ in patients.
Prevent tooth decay: Too much bacteria in the mouth produces plaque acids, especially after eating sugar or starches. These bacteria, called Streptococcus mutans, causes enamel erosion and thus, gives you cavities. When cavities grow bigger, it makes it easier for other harmful bacteria to reach deeper in the mouth and cause infections.
As proven by the study by researchers in Belgium, CBD is just as effective as conventional dental care products in protecting your teeth. It can keep your mouth free of the harmful bacteria while ensuring the healthy bacteria still thrive, protecting both your teeth and your gums for healthy oral health.
Prevent gum disease: Poor oral hygiene is the number one cause of gum disease. However, genetics can also play a role. Regardless of the cause, gum disease can cause irritation and inflammation in the gums and eventually lead to gingivitis. When gingivitis isn't addressed, it can evolve to a more serious condition called periodontitis, which compromises the tooth as well as the bone that holds it in place.
Consuming CBD-infused oral health products can prevent inflammation and reduce the damage caused by gum disease.
Precautions
Just like with other medications, CBD should be used with caution (or avoided altogether) if you are taking prescription drugs. The same is true for anesthesia, since CBD users may need more anesthesia for it to work, especially if it contains epinephrine. Patients who consume CBD (and THC) regularly should always inform their doctor ahead of time. You may be asked to abstain from consumption 2 days before surgery.
Conclusion
More research would certainly be beneficial for backing up the efficacy and safe use of CBD in dentistry. It already clearly has so much potential helping both dentists and patients especially for alleviating anxiety, inflammation, and pain. We expect to see more dental-specific products developed over the next few years to help countless people improve oral health safely with the help of CBD.
Last but not least, CBD should not be seen as a dental cure-all: it's still important to maintain proper oral hygiene, brush your teeth, and floss regularly.
CANNABIS AT THE DENTIST, READ ON…
HALF OF PEOPLE GO TO THE DENTIST HIGH ON WEED SAYS NEW STUDY?