The Latest Cannabis Clinical Trials in 2022
Nurse Mark's Budding Interest
Tune in to watch John Malanca as he hosts this remarkable man.  Personable and joyous it is hard to believe Mark has struggled with mental illness and depression most of his life.  At a time when many of us would sit back and enjoy the fruits of our labor, Mark opened the books and became an RN, BSN and now will be among the first health care professionals to receive a master's degree in Cannabis Therapeutics.
Cannabis And Breast Cancer: What A New Study Reveals
By Nina Zdinjak
Can cannabis help cure cancer?
Although there is still no single recognized and approved cure for cancer, there are many treatments that help people fight it off. This depends, of course, on the type, stage it's been discovered, overall patient health and many other factors, some of which are probably still unknown.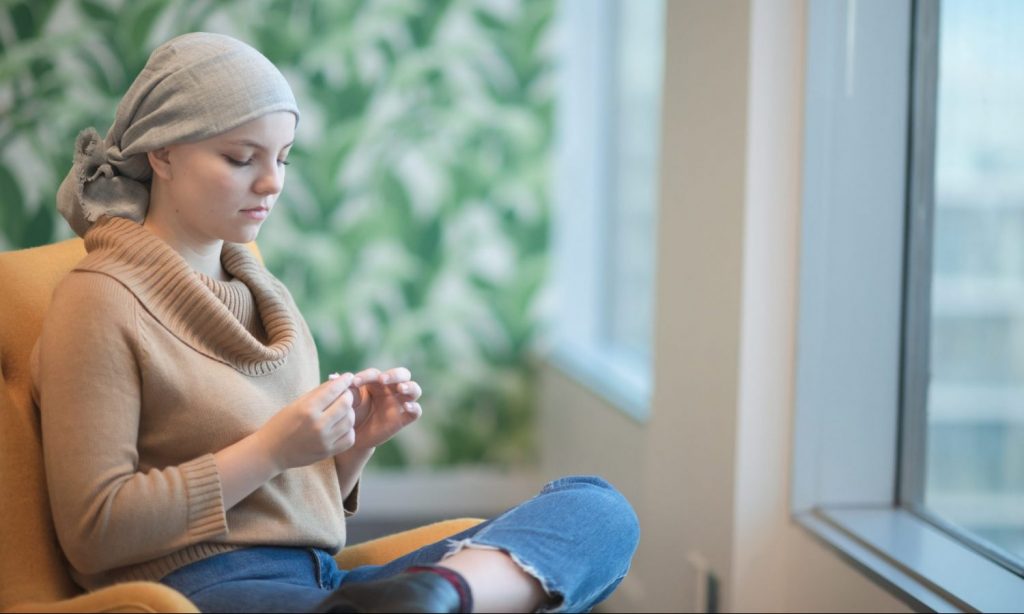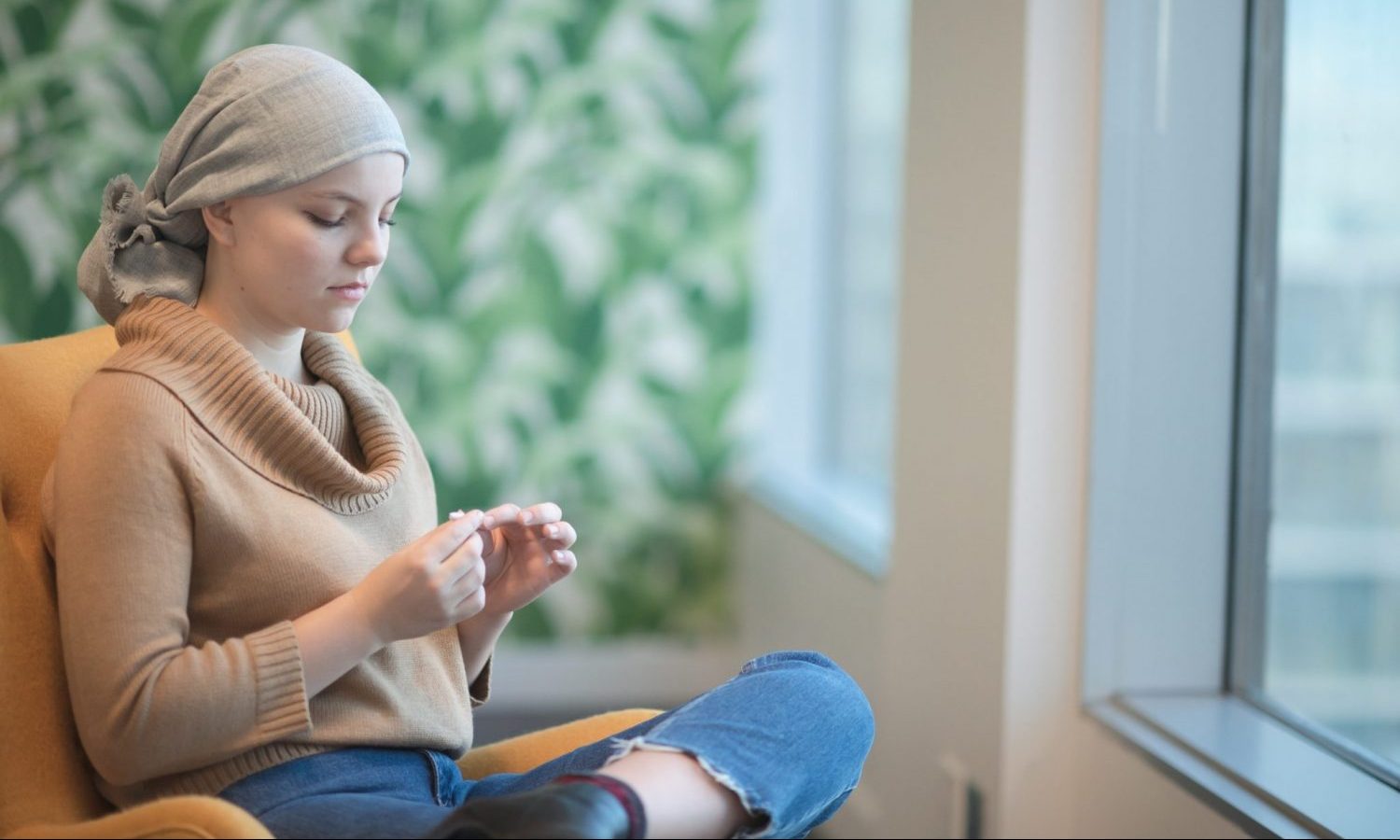 The light of hope to those suffering from breast cancer brings a new study conducted by Hadassah Medical Center physicians. The research revealed a sixfold improvement in killing breast cancer cells when using specific Cannabotech's medical cannabis products in combination with standard oncology treatments and drug protocols – chemotherapy, biological and hormonal, over the existing treatment.
Cannabotech is an Israeli biotech company that develops medical products based on cannabis and fungal extracts. Its CannaboBreast product series is based on a unique combination of cannabinoids and terpenes from the cannabis plant.
The Study
The study showed that the combination of certain cannabinoids with standard chemotherapy upgraded the effectiveness of killing cancer cells up to six times compared to existing treatment, from 10% mortality to 60% mortality of cancer cells.
What's more, the research revealed that there's the potential of also improving the efficacy of killing breast cancer cells while at the same time minimizing chemotherapy doses, which is especially important for those patients who can't undergo standard cancer treatment because of harsh side effects.
RELATED: Breast Cancer Patients Are Using Cannabis, But Many Are Lacking This Important Step
"This is a significant milestone in Cannabotech's growth to becoming a leader in integrative medicine," CEO Elchanan Shaked said in a press release. "The integrative products developed by Cannabotech are intended for use in combination with chemotherapy treatment in several cancers and are expected to be launched in Israel and the US in the second half of 2022, while the company's goal is to define a new standard for the medical cannabis industry."
Prof. Tami Peretz, a senior oncologist who worked on the study added, "A significant proportion of active cancer patients are currently treated with cannabis in parallel with conventional treatment. The integrative products developed by Cannabotech are unique in that they are developed to standards similar to those of the pharmaceutical industry and combine several active agents."
RELATED: Cancer Patients Say Cannabis Is Just As Effective Or Better Than Cancer Treatments
"The company's products have demonstrated impressive and very promising activity in laboratory-tested cell cultures," she said. "Based on these experiments, there is room to start exploring the possibility of integrating the products in the treatment of breast cancer patients as well."
This treatment is expected to be commercialized during the second half of 2022.
This article originally appeared on Benzinga and has been reposted with permission.
Breast Cancer Patients Are Using Cannabis, But Many Are Lacking This Important Step
Cannabis has long been used to treat symptoms of cancer. But now a new survey shows that while this is still the case, many patients are wary of sharing this information with their doctors.
The survey was conducted online and anonymously, with over 600 breast cancer patients. While the vast majority of participants were women, there were also a few men involved in the survey. The responses were gathered through Breastcancer.org and Healthline.com.
RELATED: Cancer Patients Say Cannabis Is Just As Effective Or Better Than Cancer Treatments
Per the survey's results, 42% of participants reported using cannabis to treat their symptoms, which include vomiting, pain, nausea, insomnia, stress and more. The survey showed that while 39% of participants mentioned cannabis use to their doctors, only 4% of them asked further questions to obtain more information about the drug from their physicians. According to participants, sources like friends, the internet, or dispensaries, were used instead.
RELATED: Doctors And Patients Agree: Doctors Aren't Good Sources For Medical Marijuana Info
When it comes to the reason why these patients are turning to cannabis, the majority of participants (70%) considered the drug an alternative treatment similar to plant-based medicine, providing less side effects than the "chemicals" that are often present in other medications.
Dr. Marisa Weiss, lead author of the study, spoke with NBC News and shared some of her insights on the study. She said that while it's okay that people are using cannabis to treat the symptoms of their cancer, she worries about their doctors not being in the loop. "Some of these products can interact with treatments they are taking, and there is a safety issue there," she said. "We want to make sure they get relief from their symptoms without interfering with the treatments."
RELATED: Cancer Patients Aren't Using Much Marijuana To Treat Symptoms
While it's understandable for doctors to not know all there is to know about medicinal cannabis, as the drug becomes more available, it's important for them to have all of the information to help them guide their patients, including the possible side effects of choosing an alternative treatment like cannabis. Patients should be open with their doctors, but it's the doctors' responsibility to do their research on the topics their patients could use to treat their diseases.