This Cannabis Con Man Could Get 10 Years In Prison — What Did He Do?
Justin Costello pretended to be a billionaire, claimed he was a war veteran, and took money from investors for cannabis businesses. Instead, he spent that money on himself including funding his lavish wedding. On Wednesday, Costello pleaded guilty a few months after a dramatic capture by an FBI SWAT team in California. He could get up to 10 years in prison due to his fraudulent activities.
GRN Holdings
According to the case filed in Seattle Washington, Costello claimed to be a self-made hedge-fund billionaire who managed money for wealthy people including a Saudi Sheikh. He also claimed to have a Harvard MBA and to have been shot twice as a special forces veteran with shrapnel remaining in his leg. In order to pretend he was wealthy, Costello planned to buy an $11 million house, showing bank statements for GRN Funds. The $9 million bank balance actually belonged to another cannabis company.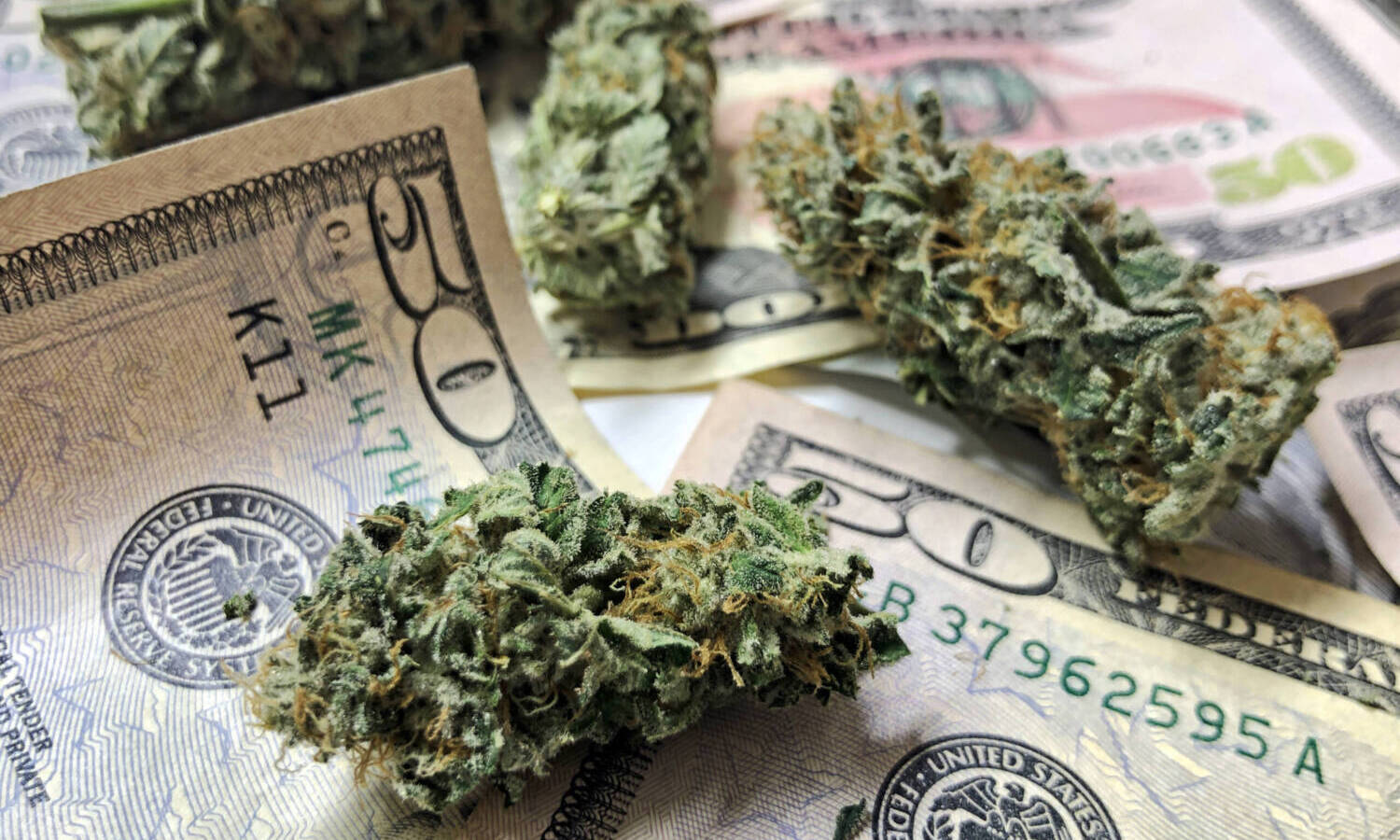 The unsuspecting investors bought stock in GRN Holding Company, thinking the shares would eventually trade publicly. Costello also convinced the investors to open an account at TD Ameritrade and that he would manage their money at a discount from his usual fees. Costello did not possess any securities licenses. Costello was taking a 20% commission on the trades, which were only in shares of Discovery Gold Corporation (which eventually became GRN Holdings). The trading in the shares artificially propped up the price increasing Costello's performance fees.
RELATED: Are Bad Actors In Cannabis On The Decline?
The cannabis con man kept the ruse up by putting out press releases claiming GRN Holdings was making acquisitions and that those companies had been vetted. Instead, Costello owned all the companies he claimed to be acquiring. In addition to that falsehood, a separately owned Costello company Renewal Fuels, made the acquisitions.
Ultimately, investors lost roughly $25 million in the GRN Holdings scheme.
Hempstract
Costello engaged in a similar scheme with another investor he convinced to invest in Hempstract Inc., which was trading at the time under the name Riverdale Oil & Gas. He also convinced investors to open a trading account and led them to believe he would be combining these cannabis companies into one larger entity.
By 2019, Costello told his investors that he had about 12 cannabis companies that he was planning to roll up into one larger company. He told the investors that these companies made millions in revenue, which was false. He continued to get more investor money as he claimed Hemstract was soon to go public.
Pacific Banking
GRN Holdings and Hempstract weren't the only companies Costello was playing games with. Green Market Report reported Costello's other company Pacific Banking was accused by Cann Distributors of failing to make millions of dollars in tax payments to the state of California on its behalf, as well as failing to pay vendor invoices. Cann was assessed $2 million in penalties by the state for not making those tax payments. The company also secured an order blocking Pacific from touching the roughly $2.8 million Cann said it had deposited with the bank that sees itself as a middleman between cannabis companies and traditional banks.
In addition to the issue over the tax payments, Cann Distributors also told the judge of a disturbing situation it learned about during the Costello deposition. The bank has apparently registered the Cann Distributor name in the state of Washington without telling the company.
RELATED: Cannabis Industry Takes On Deadbeat Dealers
The judge said at the time, "I have to say, that is the weirdest thing I have ever heard. I have never heard of an agreement that said one party could create a fictitious business in another state using the other party's name." The bank went through several ownership changes throughout the process. Pacific Processing was bought by Pacific Compliance, which was then bought by Renewal Fuels. It was also supposed to have been acquired by GRN Holdings (OTC: GRNF) which recently changed its name to Marijuana Inc.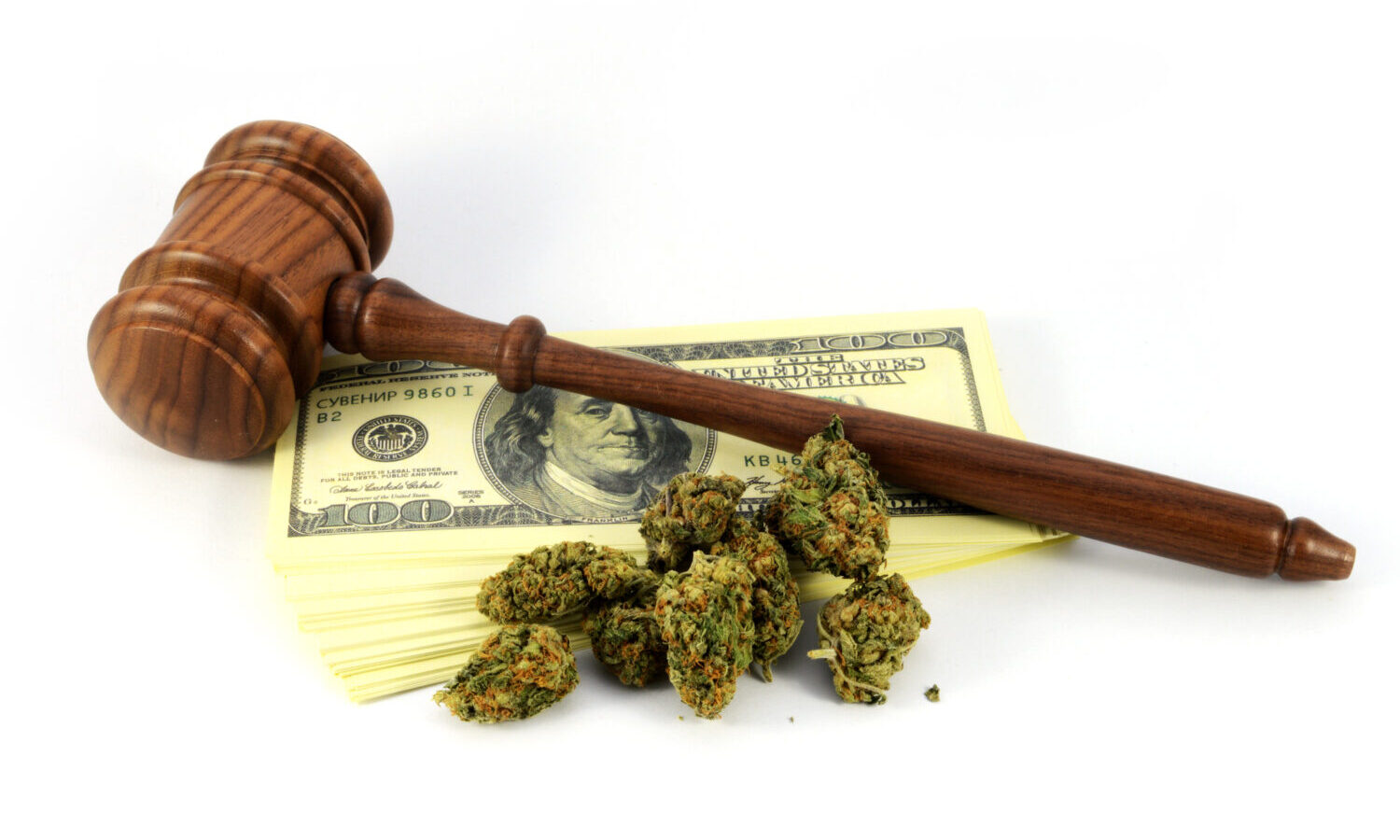 On the Lam
Last September, when Costello found out he was under indictment, he ran. He was captured by an FBI SWAT team in October and was held without bail.
According to court filings, he was found in a remote area near San Diego on Oct. 4. He was reported to have been carrying a backpack loaded with six one-ounce gold bars worth $12,000, U.S. currency worth $60,000, $10,000 in Mexican pesos and banking cards and checkbooks, prosecutors said in a court filing. Costello also had a receipt for a prepaid phone number in the backpack, along with a Washington state driver's license in the name of "Christian Bolter" with Costello's photograph, the filing said.
Pump & Dump
Costello paid stock promoters to pump up the penny stocks on Twitter and other social media. Once the shares began to rise on the purchases from his unsuspecting investors, he would then sell his shares at a profit and pay his promoters a share of the gains. It was a classic pump and dump scheme.
In October 2022, the SEC (Securities and Exchange Commission) charged Justin Costello for using a false persona, as a Harvard-educated military veteran and hedge fund billionaire, to defraud investors out of millions of dollars. In a statement, the SEC also charged Costello and David Ferraro, an associate of Costello's, for promoting the stock of several microcap companies on social media without disclosing their own simultaneous stock sales as market prices rose. The SEC also wants to bar Costello and Ferraro from serving as an officer and director and bar them from penny stocks.
The SEC statement said that Costello shared approximately $32,000 of his profits with Ferraro, and Ferraro profited approximately $41,000 from his own trading in this scheme. The SEC's complaint also alleges that Ferraro separately conducted his own stock promotion scheme respecting two additional microcap stocks, generating profits of approximately $68,000.
Restitution
As part of his guilty plea, Costello agreed to pay his victims $35 million in restitution. As part of his plea deal, his wife will not face any charges.
This article originally appeared on Green Market Report and has been reposted with permission.
What You Need to Know Before Running a Cannabis Business
As of now, there are 21 states in which recreational use of marijuana is legal: Alaska, Arizona, California, Colorado, Connecticut, Illinois, Maine, Maryland, Massachusetts, Michigan, Missouri, Montana, Nevada, New Jersey, New Mexico, New York, Oregon, Rhode Island, Vermont, Virginia, and Washington. At the same time, Marijuana is classified as a Schedule I controlled substance under the federal Controlled Substances Act, which means that it is illegal to manufacture, distribute, or possess marijuana under federal law. However, many states have passed laws that legalize marijuana for medical or recreational use, or both.
*** THIS ARTICLE IS A GUEST POST ***
This discrepancy between federal and state laws has created a complex legal landscape for the cannabis industry. While it is legal to grow, sell, and consume marijuana in states where it has been legalized, cannabis businesses in those states are not able to access certain benefits and protections that are available to businesses in other industries, such as the ability to deduct business expenses from their taxes.
The federal government has generally chosen not to interfere with state marijuana laws, but it reserves the right to do so at any time. As a result, the future of marijuana legalization at the federal level remains uncertain. As always, check the local, up-to-date recommendations in your state because the legislation changes quite often.
A bright future for the cannabis industry
Despite the complex and ever-shifting legal landscape, the future of the cannabis industry looks bright and there is plenty of money to be made for ambitious entrepreneurs. 
According to a report from Grand View Research, the global legal cannabis market is projected to reach a value of $73.6 billion by 2027. As more states move toward legalization, more markets will open for all sorts of marijuana businesses.
Main cannabis business types
Like other industries, there are many different ways to make money at various stages of the process from seed to final sale. Some businesses will only perform one of these functions while others will perform several.
Cultivation
These businesses grow and harvest cannabis plants. After obtaining a growing license from a regulatory body, you'll need to set up a growing facility, plant seeds and harvest the buds. They make money by selling raw marijuana to other businesses.
Dispensary
These businesses sell cannabis and cannabis-infused products to customers in a physical storefront. These are the businesses you'll see billboards for in many urban areas. Marijuana dispensaries are heavily regulated and taxed, much like vendors of alcohol and tobacco products.
Manufacturing
These businesses process raw cannabis into products such as edibles, concentrates, topicals, and tinctures. This may involve mixing and cooking ingredients, filling and sealing containers, and labeling and packaging the finished products.
Distribution
Sometimes referred to as transportation, many businesses create value by acquiring cannabis products from producers and wholesalers, and then selling them to retailers or directly to consumers.
The profit a distributor makes will depend on a number of factors, including the demand for cannabis in the area, the competition, and the margins you're able to negotiate with your suppliers and customers.
How to run a cannabis business
How to get funds
Starting a cannabis business can be a capital-intensive endeavor, as it often requires significant investment in facilities, equipment, and supplies, no matter your business niche. If you don't have the money in the bank to get your cannabis business started, there are several ways to go about acquiring funding, including:
---
Hey, thank you for making it over. Sign up for the Cannadelics Weekly Newsletter to access email updates, and get some sweet promos on cannabis buds, vapes, edibles, smoking paraphernalia, cannabinoid compounds, and a whole lot more. We've got options, pick well!
---
Business loans: Some banks and credit unions offer business loans to cannabis entrepreneurs. However, because cannabis is still illegal at the federal level, many traditional lenders are hesitant to lend to cannabis businesses.
Private investment: You can seek out private investors, such as friends, family, or accredited investors, to fund your cannabis business.
Crowdfunding: There are crowdfunding platforms like Fundanna that allow you to raise funds for your cannabis business from a large number of investors, often in exchange for a small portion of the ownership. If you live in an area with a high demand that hasn't been met yet or have access to a large social network, this could be a great method.
Grants: Some states and localities offer grants to help fund cannabis businesses, especially those that are owned by women, minorities, or veterans.
It's important to carefully consider the pros and cons of each funding option, as well as the legal and regulatory requirements that apply to cannabis businesses in your state.
How to market to your audience
Marketing a cannabis business can be challenging due to the complex and ever-changing legal landscape surrounding the industry. That being said, there are still a number of ways you can effectively market your cannabis business:
Develop a strong brand identity: Establishing a strong brand identity is crucial for any business, but it is especially important in the cannabis industry where competition is fierce and there are strict regulations on advertising. Make sure your branding is consistent across all of your marketing materials, including your logo, website, and packaging.
Utilize social media: Social media is a great way to connect with your target audience and build a loyal customer base. Create profiles on platforms like Instagram, Facebook, and Twitter, and use them to post regular updates about your business, including new products and promotions.
Build partnerships: Partnering with other businesses or organizations in the cannabis industry can help you reach a wider audience and establish credibility for your brand. Consider partnering with companies that provide complementary products or services, or with organizations that advocate for cannabis reform.
Attend industry events: Participating in industry events, such as trade shows and conferences, can help you network with potential customers and partners, and learn about the latest trends and developments in the cannabis industry.
Optimize your website: Your website is often the first point of contact that potential customers have with your business, so it is important to make a good impression. Make sure your website is well-designed, easy to navigate, and provides detailed information about your products and services.
How to build trust 
Building trust for your cannabis business is crucial for attracting and retaining customers, as well as for establishing credibility in the industry. Fortunately, the same tried and true methods of building trust with your clientele in standard enterprises are applicable in the cannabis industry.
Be transparent: Be open and transparent about your business practices, including your sources of supply, production processes, and quality control measures. This will help build trust with your customers and give them confidence in your products.
Consistent branding: A consistent brand identity can help establish trust by conveying a sense of professionalism and reliability. Make sure your branding is consistent across all of your marketing materials and product packaging.
Provide excellent customer service: Providing excellent customer service is a key way to build trust with your customers. Make sure you are responsive to customer inquiries and complaints, and go above and beyond to meet their needs.
Conclusion
Clearly, there are a lot of ways into the cannabis industry and there is a great deal of money to be made given the national trend towards legalization. It is important to remember that the cannabis industry is heavily regulated, and the laws governing cannabis businesses vary by state and country. Make sure to research the current laws and regulations in your area before starting any cannabis venture.
You're awesome – thanks for stopping by Cannadelics.com; where we work daily to bring you the very best in independent reporting for the cannabis and psychedelics landscapes. Head our way regularly to stay updated on important stories; and check out the Cannadelics Weekly Newsletter, to ensure you never miss a single thing.
Related
New York's Legal Weed Is Here — But Where Can I Find It?
New York has become the latest state to begin selling adult-use (recreational) cannabis. If that's the case, then where can you buy it? Right now, you can buy it at Housing Works Cannabis Co. in NOHO or Smacked in Greenwich Village. Housing Works Cannabis Co. has had a busy start, with over 500 sales in the first few hours of opening (with up to 1,500 customers turned away at first day closing).
For now, these are the only places you can buy legal cannabis for recreational use. But why, and when will other dispensaries open?  
Despite there being illegal cannabis stands, shops and delivery operations scattered across NYC, only two adult-use dispensaries are operational. NYC also has a whopping 1,368 wine and liquor stores, 241 Starbucks stores, 100 7-11s, 221 Wendy's, and 13 Krispy Kreme retailers. The operating dispensary is but one of thirty-six Conditional Adult-Use Dispensary Licenses that were approved in November of 2022, with more to come. Two more dispensaries, by the Doe Fund and Essential Flowers in Manhattan and Albany respectively, both hope to open within the next month.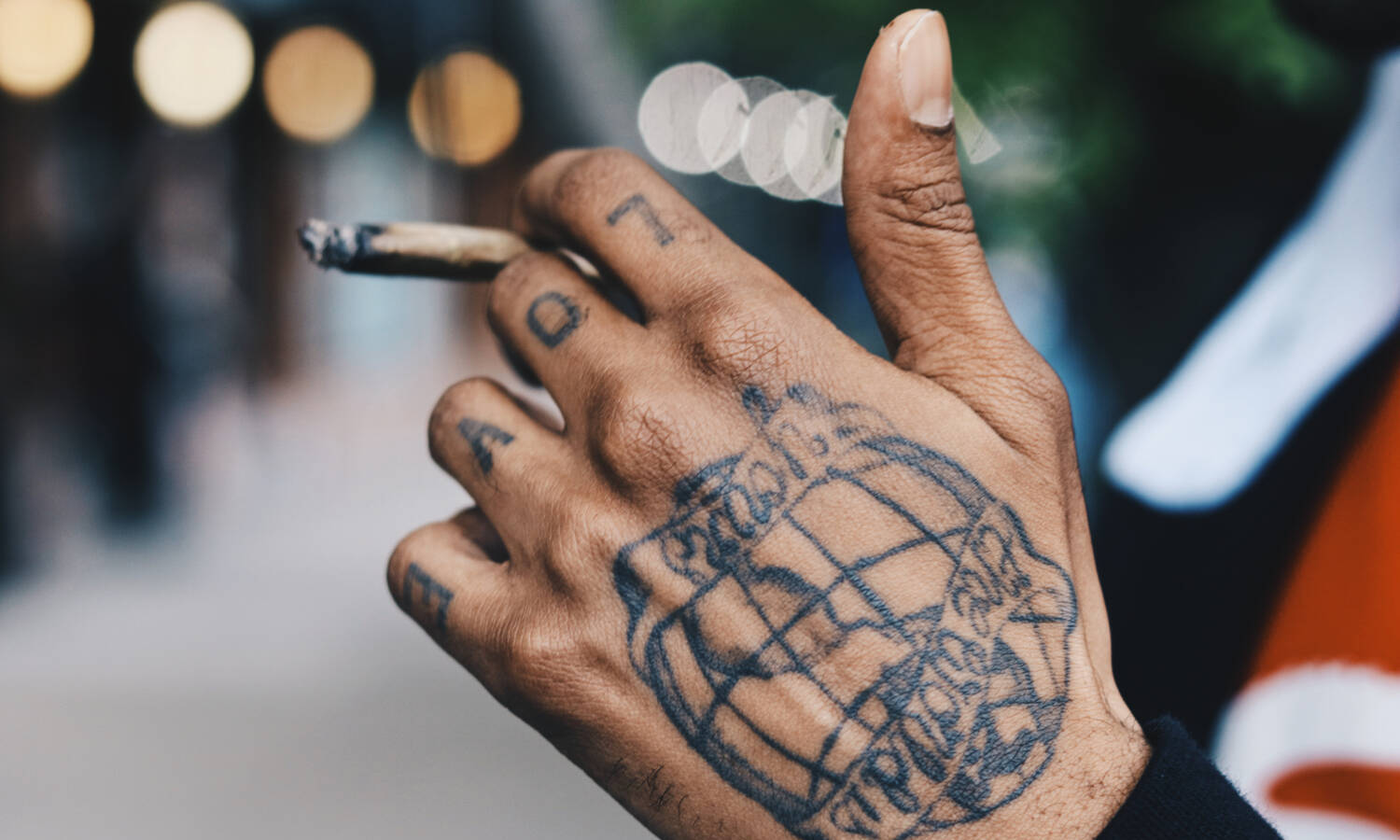 When the rest of these licensed dispensaries come online is uncertain, but many anticipate early to mid 2023. New York's Office of Cannabis Management (OCM) has struggled to get operators online, with a focus on social equity over initial operation leading to some dispensaries potentially not opening until the summer tourist season.  
RELATED: Second New York Dispensary Soft Launches, Social Equity Fund Status Up In Air
Part of the reason only one dispensary has opened, the nonprofit Housing Works, is that NY's Office of Cannabis Management (OCM) originally only allowed for nonprofit license holders to secure and build out their own dispensary space. While the OCM has since changed their mind, the for-profit license holders (28 of the 36 licensees) originally believed that they must have a site provided by and built out by the Dormitory Authority of the State of New York (DASNY). DASNY was tasked with securing and building out conditional dispensary locations in connection with the $200 million fund established to aid these conditional dispensaries (although it is unknown how much of this $200 million has actually been raised to date).  
This uncertainty surrounding for-profit license holder's real estate has led to significant delays in them becoming operational. With a population of over 8 million in NYC alone, an estimated 16% of NYC residents consume the most cannabis of any city, having consumed 77 metric tons in 2017 (before it was even legal). Throughout 2023, these 36 licensees are set to open up across Manhattan, Queens, the Bronx, Long Island, the Capital Region, the Southern Tier, North Country, Mohawk Valley, and Richmond. Wait, but what about Brooklyn?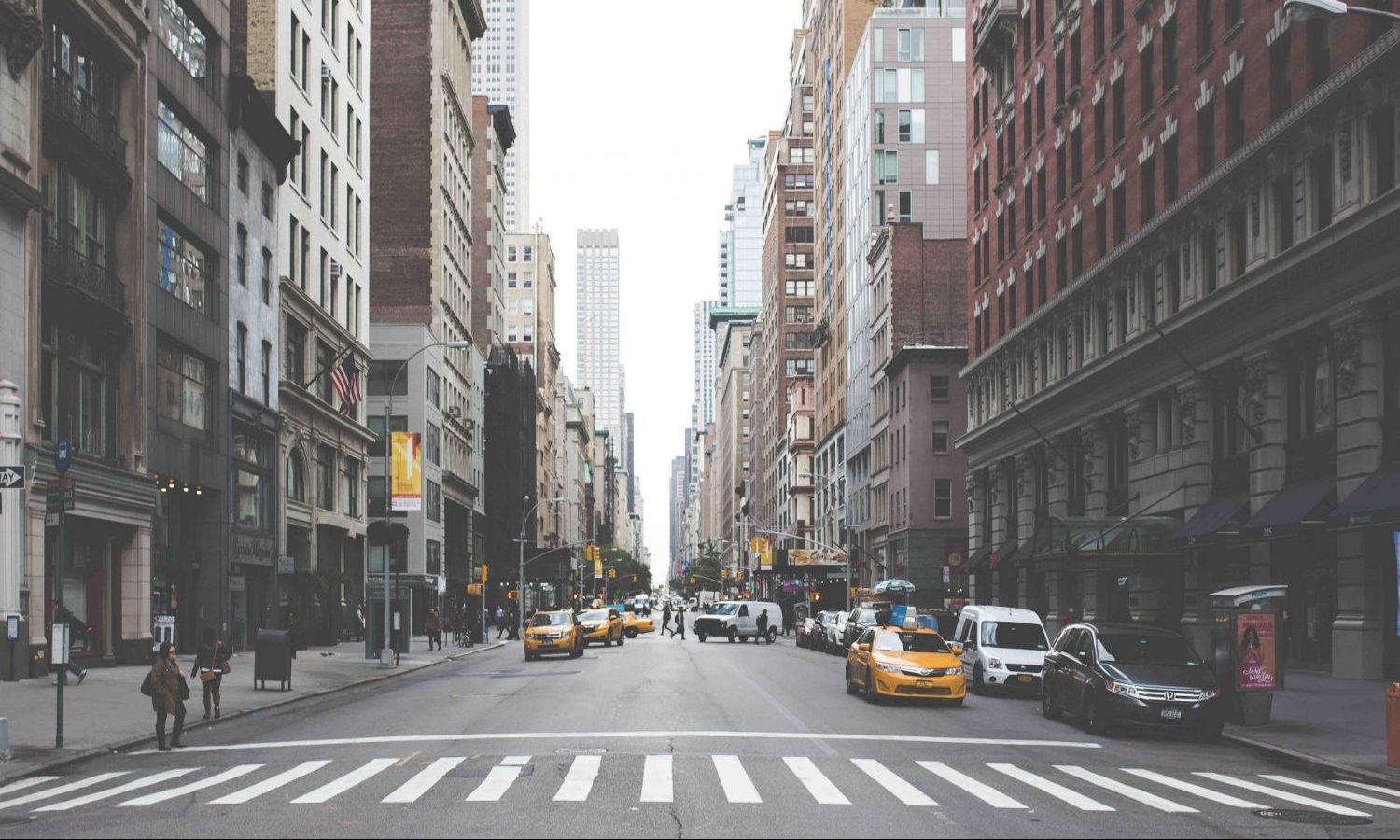 RELATED: Vapes Could Be The Big Winners In New York
A lawsuit involving the Conditional Adult-Use Dispensary application process (and its alleged favoring of NY applicants) has led to a court injunction preventing licenses from being issued in the Finger Lakes, Central New York, Western New York, Mid-Hudson, and Brooklyn regions. With any luck, an appeal by the OCM will allow licenses to be issued to all regions except the Finger Lakes.
We should see more dispensaries start to pop up across New York throughout this year, with the exception of the Finger Lakes, to who we give our deepest sympathies. 
Texas Poised To License More Low-THC Dispensaries
Texas is poised to expand the size of its highly restrictive medical marijuana program, from just three dispensaries to a still-undetermined number, but the state is retaining its ban on full-fledged cannabis.
The Texas Department of Public Safety (DPS) announced in a press release on Monday that it is now accepting applications for more dispensaries, and the application window will remain open until April 28. More information on the selection process will be made available "at a later date," the agency said.
"The department will issue only the number of licenses necessary to ensure reasonable statewide access to, and the availability of, low-THC cannabis for patients registered in the compassionate-use registry," the agency said in its release.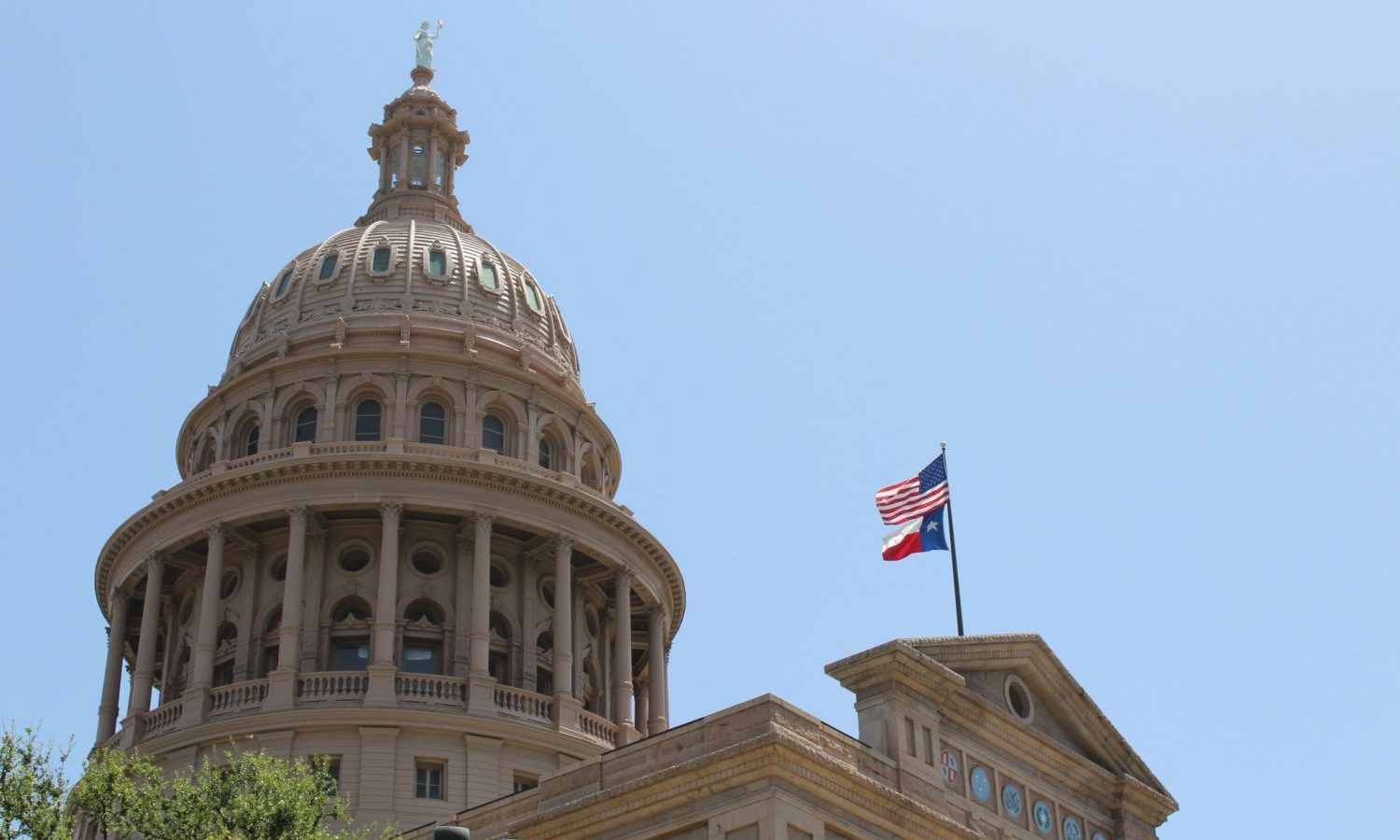 According to The Dallas Morning News, DPS regulatory services division chief Wayne Mueller said last month that a decision on license recipients will most likely be made by June or July this year.
The three currently operating dispensaries are all in central Texas, with two in Austin and a third in Schulenberg.
RELATED: Weed Prohibition Still Official Stance Of Texas GOP As Marijuana Popularity Grows Among Residents
Under Texas law, only cannabis products with 0.5% THC by weight are legal, and there are just eight qualifying medical conditions that make patients eligible for MMJ in Texas.
As a result, there are only about 8,000 "active" medical cannabis patients in the state, which has some industry insiders in Texas worried that the customer base is still too low to support additional dispensaries, The Dallas Morning News reported.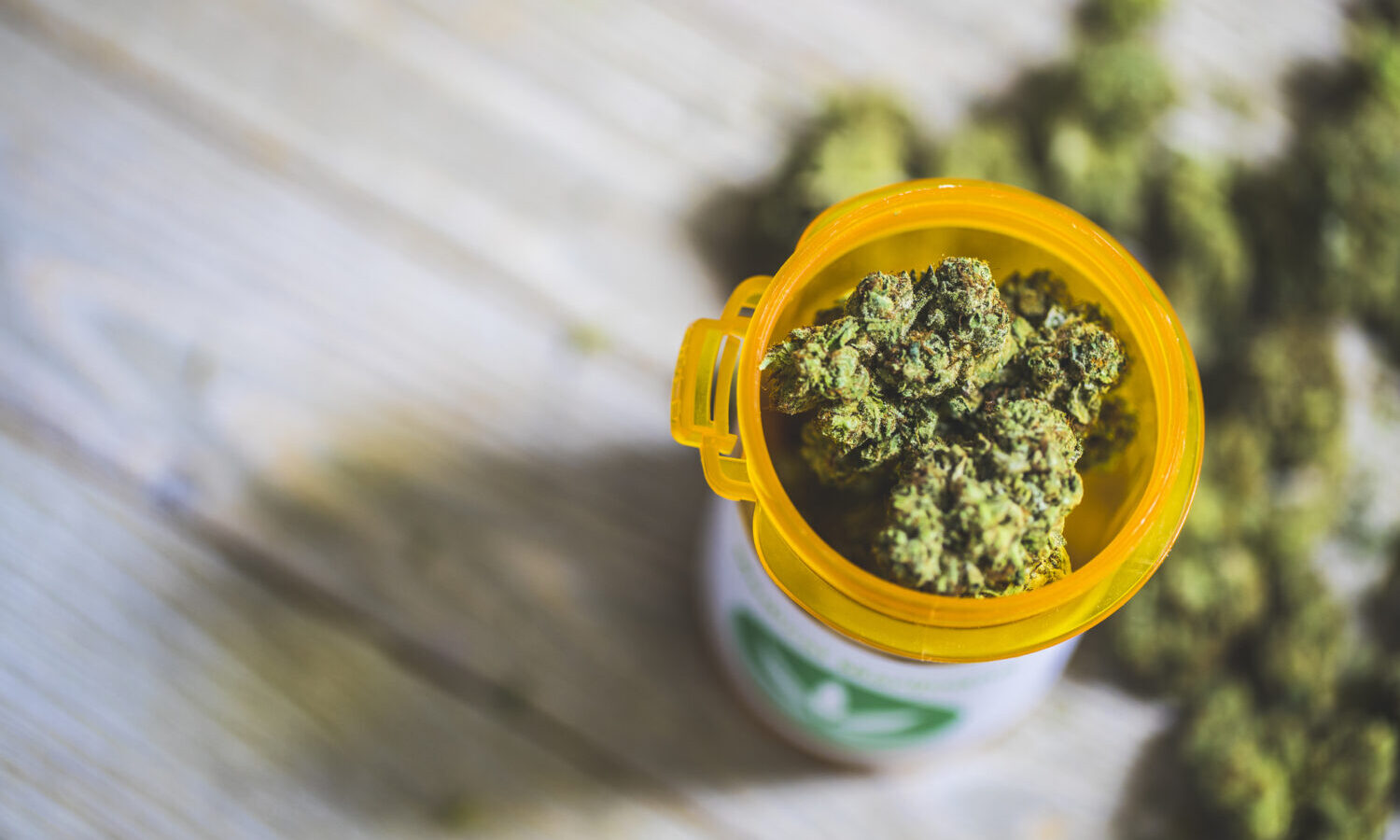 "We think it's closer to 100,000 total patients before we need to initiate another process for bringing on new licenses," said Nico Richardson, acting CEO of Compassionate Cultivation in Texas.
RELATED: Texas Official Urges State Legislature To Set Aside Political Differences, Expand Cannabis Program
There is a new push in the Texas Legislature to legalize full-potency medical marijuana, by Democratic state Sen. Jose Menendez of San Antonio, but it's unclear what political chances the bill has.