Three Reasons Canadian Cannabis Tourism Sucks – Cannabis | Weed | Marijuana
Are you planning a trip to Canada soon? Specifically, to experience legal cannabis? Think again. We've got three reasons Canadian cannabis tourism sucks.
So let's get into it.
3rd Reason Canadian Cannabis Tourism Sucks – You Can't See Anything
Canada's federal government didn't legalize cannabis because we're all self-owning individuals with the right to bodily autonomy. They legalized cannabis because of "public health and safety."
Ergo – it's a tightly controlled market. As a foreigner, you can walk in and buy some weed with any old piece of I.D. (assuming you're legal age, 19 in most provinces). But you can't see what you're buying.
There are no California-style dispensaries in Canada. Not legally, at least.
Not only is your cannabis product hidden behind layers of plastic and child-resistant packaging, but it's also irradiated.
Health Canada regulations demand "sterilized" cannabis. For most cannabis producers, the cheapest way to pass Health Canada's inspection is by using Gamma radiation to eliminate microorganisms and contaminants.
The World Health Organization says irradiating cannabis is fine, so there is no reason to dig any deeper, right? When has the WHO ever been wrong?
Of course, there's this study published in the Frontiers of Pharmacology. The results found that "irradiation had a measurable effect on the content of various cannabis terpenes, mainly on the more volatile monoterpenes. In general, reduction of affected terpenes was between 10 and 20%, but for some components, this may be as much as 38%."
In case you're unfamiliar, terpenes are pretty important when it comes to cannabis.
They give the plant its flavour and taste. Many of cannabis' medicinal and therapeutic properties arise from strains with diverse terpene profiles.
Terpenes work with the plant's cannabinoids to provide the "entourage effect," which makes cannabis more effective.
So one reason why Canadian cannabis tourism sucks? Not only can you not see anything, but the cannabis isn't even that good.
Canada's "BC Bud" legacy market still provides high-quality cannabis that hasn't been irradiated. If you're heading to Canada for cannabis tourism, aim for B.C.
2nd Reason Canadian Cannabis Tourism Sucks – Prices and Regulations 
Another reason Canadian cannabis tourism sucks (and the reason cannabis legalization, in general, has been such a letdown) is because of prices and regulations.
Between asinine regulations at the federal level and the busybodies of public health influencing lower levels of government, the result is expensive cannabis.
The average price for cannabis in Canada is around $10 a gram. It's even higher for premium cannabis. Sometimes you can find deals, but the amount of plastic waste and other regulatory barriers increase costs.
If it wasn't for a functioning legacy market the government is trying to eradicate, cannabis in Canada may resemble our alcohol market.
Alcohol is cheap to produce. The average cost for a pint of beer in the Czech Republic is $1.70. The average price for the same pint in Canada? $4.80.
Why the 95% price difference?
Because the Czech Republic doesn't consider beer drinking "sinful" behaviour, that requires excise taxes and regulations to protect grown adults from themselves.
They had that style of governance back when the communists were in charge. They now have a good political bullshit detector that Canadians lack.
Where Can You Smoke in Canada?
As for Canada? Yet again, another reason Canadian cannabis tourism sucks. 
Canada is a very anti-cigarette country. Even in the B.C. lower mainland, where there's a large Asian population and cigarette smoking is a large part of their culture – the health bureaucrats refuse to budge.
For the tourist: there are no legal lounges, only a few farm-gate businesses, and as of yet, no official bed-n-breakfast where you can smoke indoors.
Of course, that doesn't mean cannabis-centric accommodation doesn't exist. You have to do some digging. Look for signs like 4/20 friendly.
As cannabis is legal, you can get a standard motel room and smoke out in the parking lot like a cigarette.
But, like cigarettes, there are laws against smoking on a hotel balcony.
While cannabis is legal in Canada, your options are limited if you're a tourist without private property.
(That said, Vancouver has always been cannabis-friendly for years. There are smoke lounges you can visit, although technically, they are against the law.)
#1 Reason Canadian Cannabis Tourism Sucks – Justin Trudeau is Prime Minister
If you like Justin Trudeau because he legalized weed, you're the perfect example of why democracy doesn't work.
Justin didn't legalize cannabis. Legalization in the liberal tradition is synonymous with decriminalization.
What Justin did was corporatize it.
Last year, Justin Trudeau called people who disagreed with his COVID regime a bunch of racists and misogynists. Some were shocked, but this is a par course for the drama teacher.
Trudeau spent the three years calling BC Bud a bunch of criminals that didn't care about "the children" or producing high-quality cannabis.
Instead of legalizing B.C.'s massive underground cannabis industry – he handed the file to a former Toronto police chief.
This cop reiterated that BC Bud was a bunch of criminals the public couldn't trust. And that the well-connected corporations producing pharmaceutical-grade cannabis would be our source of cannabis in Canada.
Similar to how the Trudeau government is now decimating small farms in the name of "climate change." All while subsidizing the large corporate fields of monocrop nightmares and factory farm animal death camps.
Avoid the Airports 
But what about the cannabis tourist? Here's yet another reason Canadian cannabis tourism sucks.
Justin Trudeau has destroyed this country's travel industry. Just look at the state of the country's airports. Like the prime minister's haircut, our airports are an international embarrassment.
From days-long wait times to nonsensical COVID requirements (including a malfunctioning app they want to make permanent), Justin Trudeau controls the borders like he's a 20th-century Eastern European dictator.
Are you interested in cannabis tourism? Then you're best to avoid Canada. At least until Trudeau's out of power. It's unlikely Canada's cannabis industry will liberalize overnight. Still, as time goes on, the push for lounges, b&bs, and indoor smoking will make Canadian cannabis tourism worthwhile.
But until Canadians remove their blackface dictator, Canada isn't worth travelling to for any reason, let alone cannabis.
Interested in cannabis tourism? You're better off visiting California beaches or Colorado's little mountain towns.
This Airport Could Become First In World To Open Marijuana Shop
By Nina Zdinjak
A cannabis dispensary at an airport? Could this be true?
Apparently, it could happen sooner rather than later. Where? Canada, of course, and most likely at the Prince George Airport (IATA: YXS) (ICAO: CYXS), which serves Prince George, British Columbia and the surrounding areas.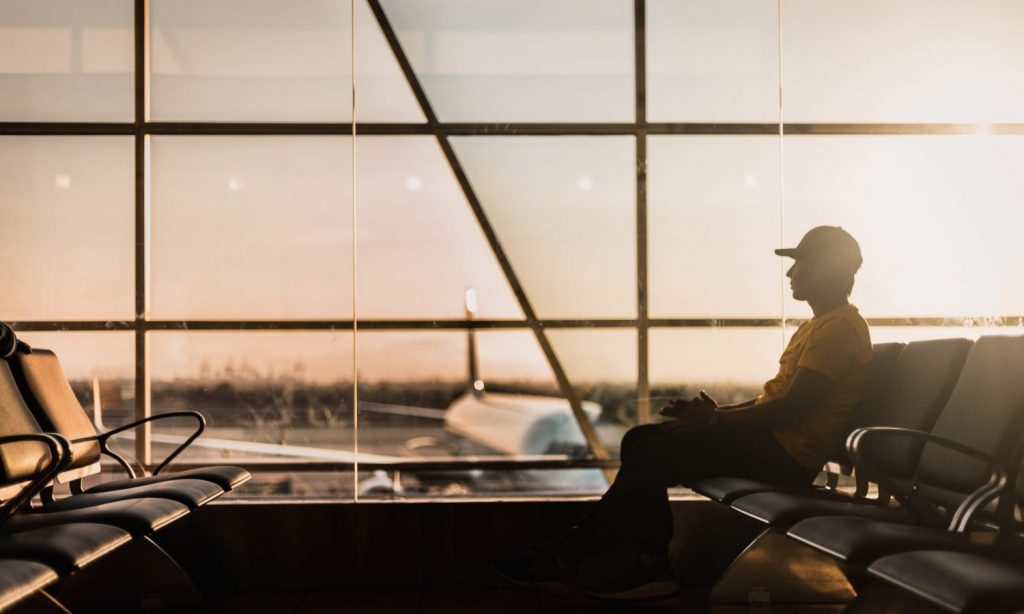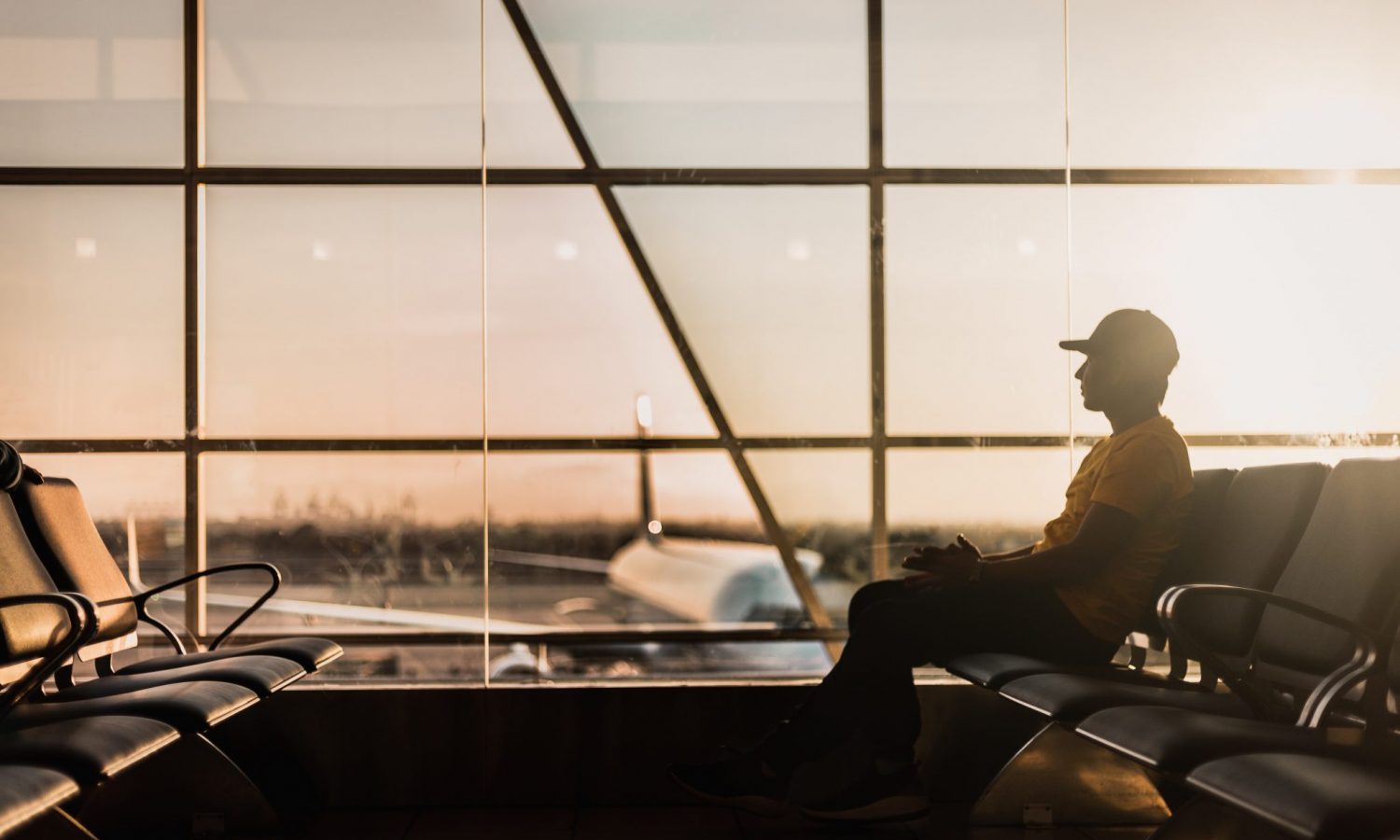 The airport seeks to become the first in the world to have a retail weed shop on its premises, reported Prince George Citizen.
On Friday, the Prince George Airport Authority (PGAA) welcomed a new business partner, which is "pioneering cannabis for travel" — Copilot.
"The company approached us in early 2020 with a proposal to open the first cannabis retail store in an airport terminal worldwide, to our knowledge," said   Gordon Duke, CEO of the PGAA, which runs the airport. "We feel strongly that having Copilot here at YXS will enhance our services our other business partners provide to our passengers and the people of our region."
The company needs a business license from the City of Prince George in order to open the shop at YXS this year. Fortunately, Copilot is on it. The business license is one of the final steps for the company, which has already met all other requirements, according to the outlet.
Duke added that Copilot will do business just like every other cannabis shop in Prince George, following all federal and provincial laws.
RELATED: TSA And Cannabis: What You Need To Know
"We are really excited to partner with the YXS team and introduce Copilot to the Prince George community," Copilot co-founder Reed Horton said.
Making Travel More Pleasurable
Horton co-founded Copilot with his college classmate Owen Ritz with the idea of making travel less stressful and more pleasant.
"We saw an opportunity to bring a safe and simple cannabis retain experience to airports across Canada and so in 2020 we founded Copilot," Horton said. "We reached out to YXS later that year and have been working with the team ever since to bring our store to Prince George."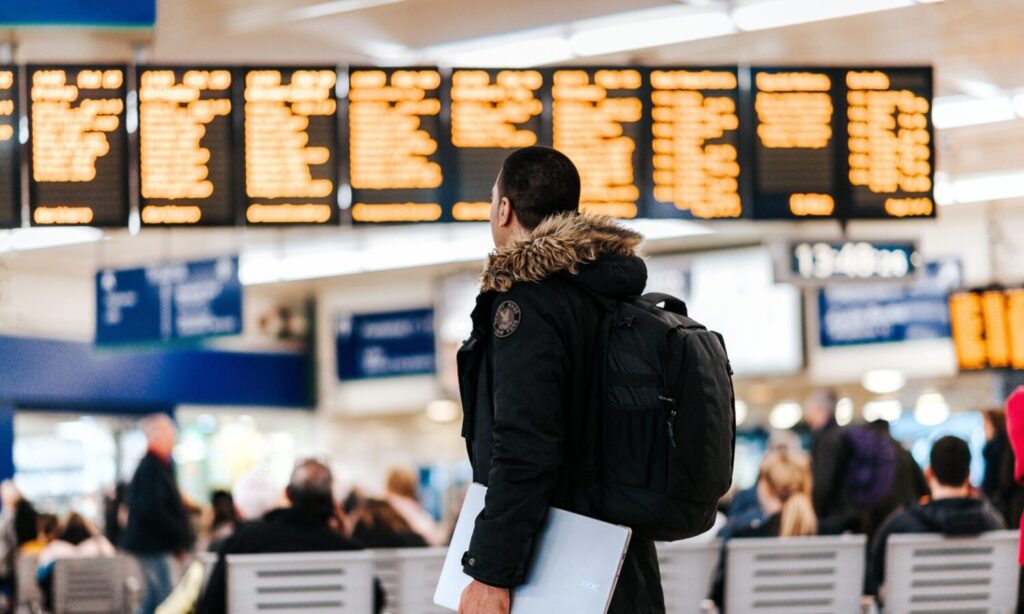 Horton pointed out that Prince George makes for an ideal location for Copilot's first airport weed shop.
"We felt Prince George was the best place to start because of the size of the airport and the community culture," Horton said.
"We felt the airport was large enough to have enough passenger traffic and enough flights to test out the different aspects of the business model but small enough where we would develop a community feel and it wouldn't necessarily feel like our retail store was in a sea of other stores or that it was an overwhelming experience for other passengers given that is a very new concept."
RELATED: A Huge Way Airports Have Changed Now That Weed Is Legal In NY
The plan is to locate Copilot's marijuana shop before security to avoid making it available only for travelers, but the airport will remain a smoke-free environment except for indicated marked smoking areas.
One question comes to mind: Will the cannabis shop impact the number of travelers who will choose this airport?
This article originally appeared on Benzinga and has been reposted with permission.
Why Healthy Snacks Should Be Part Of Your Next Flight
The holiday season is upon us. After a pretty irregular year, the majority of Americans will be boarding a flight within the upcoming month. Aside from the usual anxiety that air travel evokes, the pandemic has made everything worse, increasing wait times, flight delays, and passenger stress.
One thing that's under our control (kind of) is the meals that we feed our body. These should be an important part of our travel plans, reducing our stress and allowing us to handle flight inconveniences with a better attitude.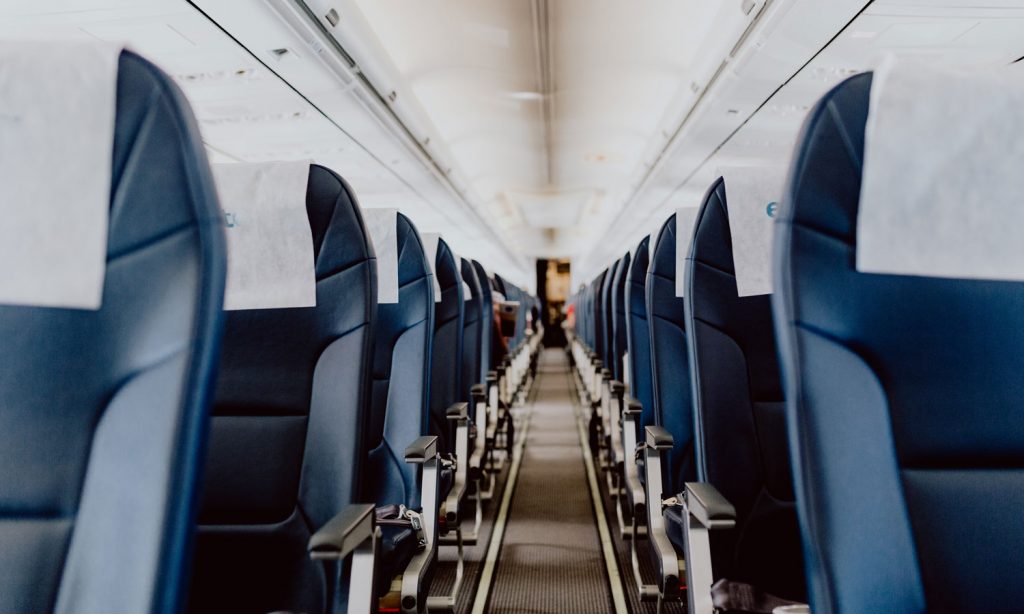 The Huffington Post spoke with a variety of health experts on their opinions regarding meals and nutrition during air travel. While their advice differs, most agree on a couple of things: eating during stressful times is important to keep your mood up, and food purchased in airports is bad and expensive. Here's what they recommend.
Eat at home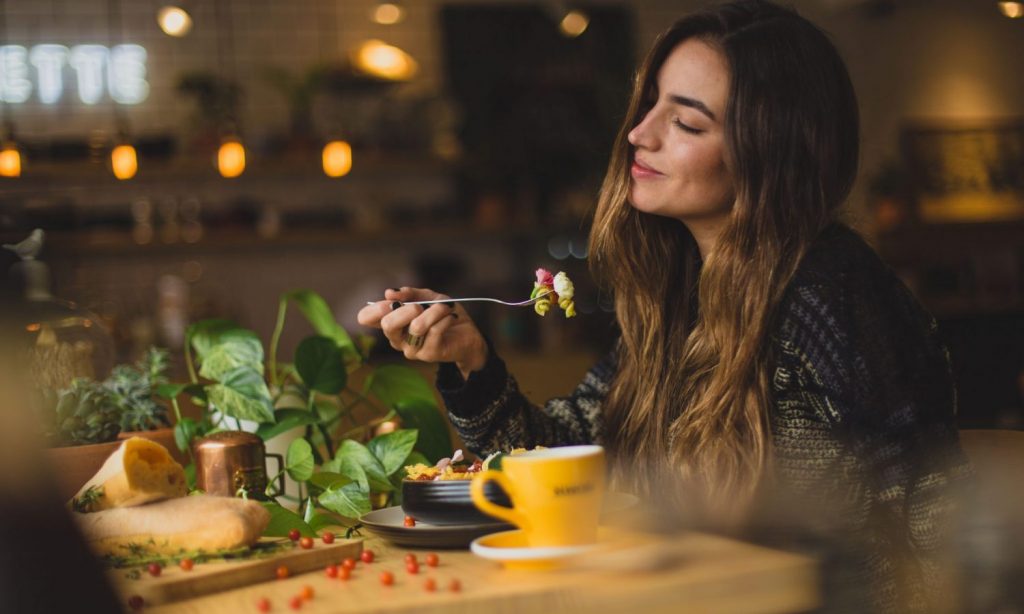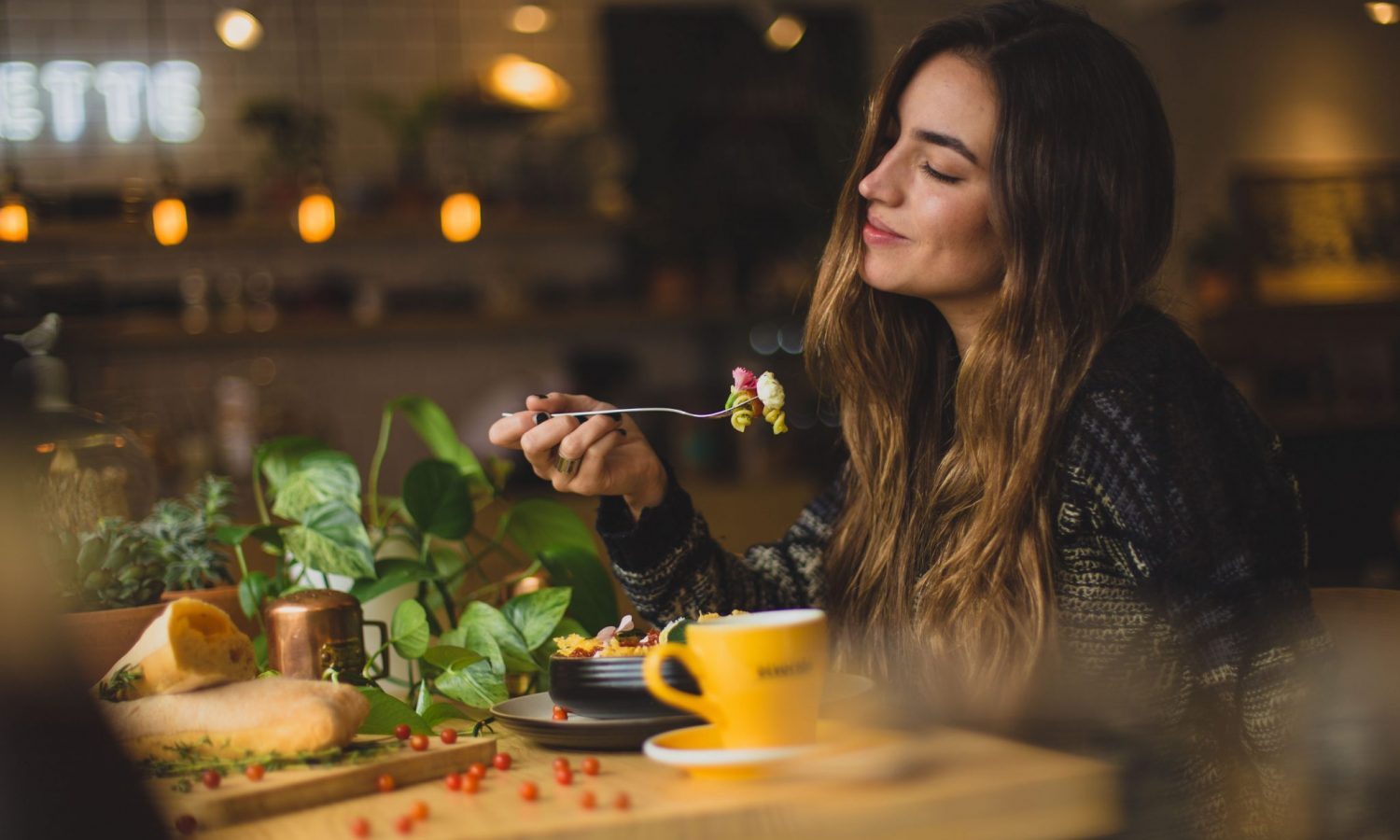 Eating at home before a flight solves a variety of problems, allowing you to eat something that you enjoy, that feels light in your stomach and that isn't crazy expensive. The problem here is that time is usually tight when we have a flight ahead of us. If you have a flight during the early morning, it's even tougher to make the time for meals.
RELATED: How To Prepare For A Delayed Or Cancelled Flight
According to Jonathan Valdez, owner of Genki Nutrition, if you aren't able to eat at home, it's best to eat your meal about an hour before your departure. "This can allow your body some time to digest your food and use the restroom accordingly before boarding," he said.
Prepare snacks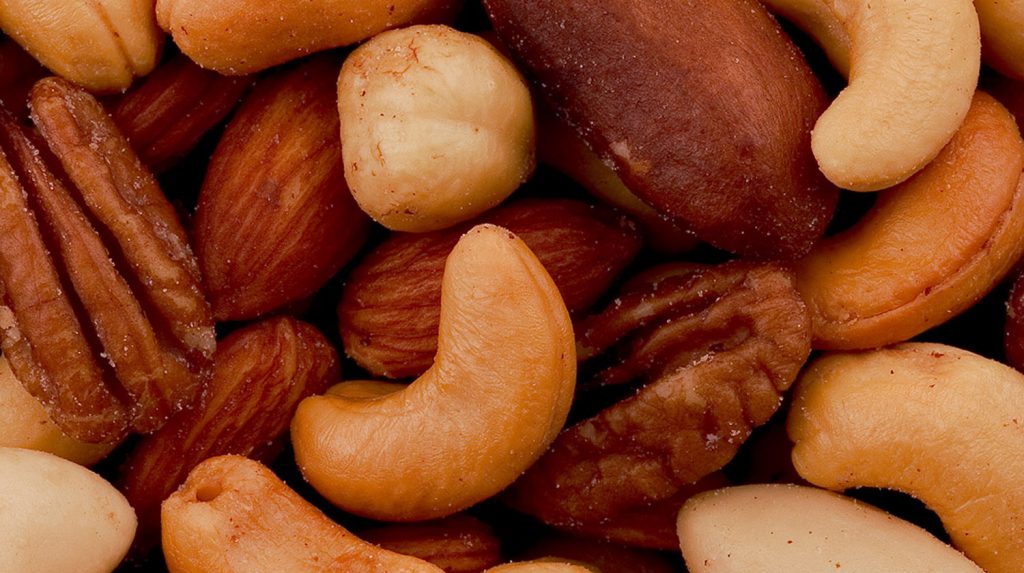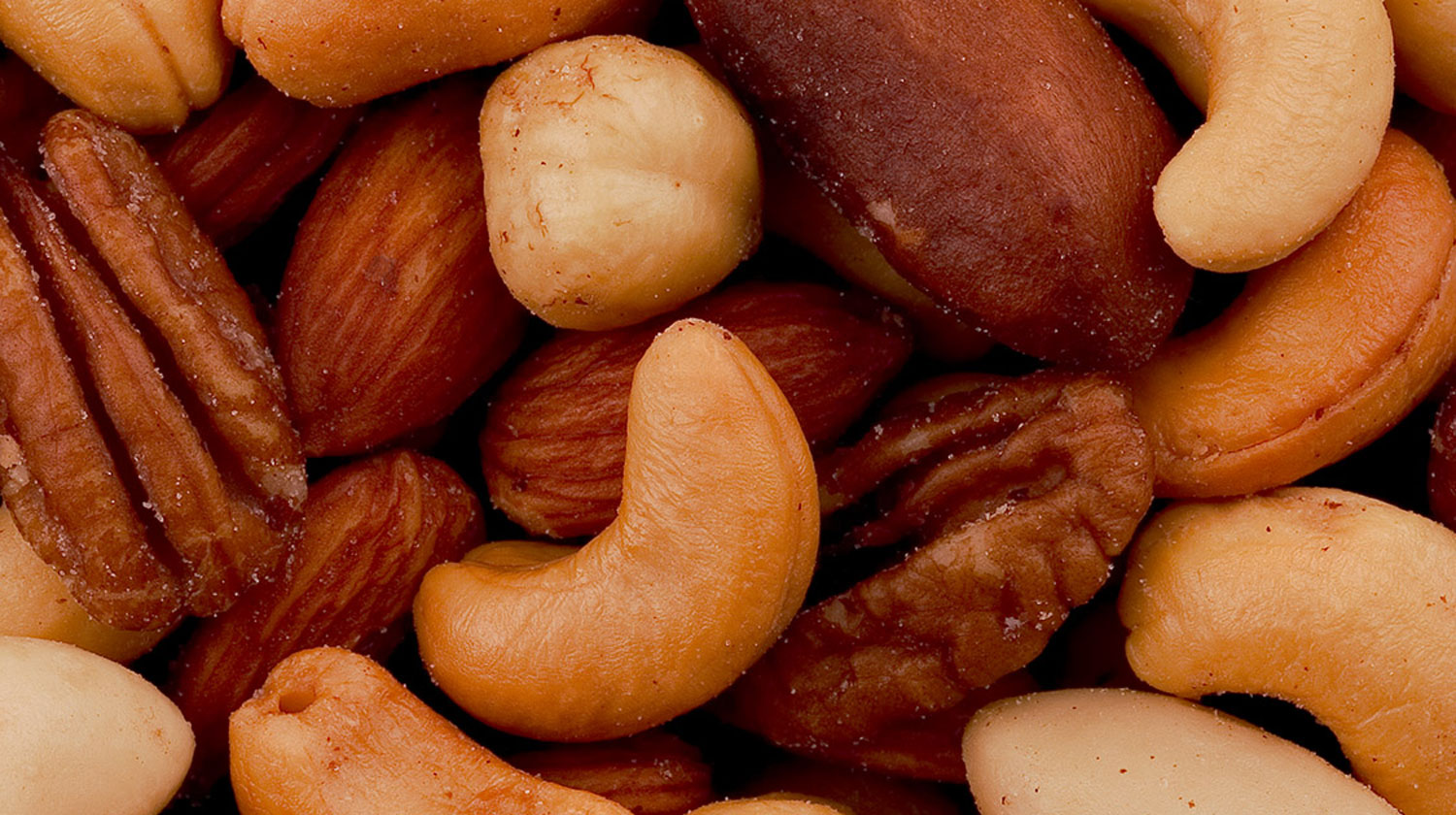 Another aspect that can help you stay energized would be to prepare snacks ahead of time. While eating on planes nowadays is annoying, requiring you to take off your face mask and then put it back on, by packing snacks like fruits or nuts you'll eliminate messes and provide your body with the necessary nutrients.
RELATED: The Right Kind Of Fat Can Be Good For Your Heart Health
If you want to avoid mask-shifting, have a good meal before you board the plane, made up of proteins like chicken or yogurt, and digestible fruits, like oranges or bananas. When it comes to water, there's no limit. Remember to stay hydrated, drinking plenty of water before and during the flight.
A Huge Way Airports Have Changed Now That Weed Is Legal In NY
New York is one of the latest states to legalize marijuana, pending issuance of adult-use cannabis licenses. This comes with a lot of exciting plans for the future, and some benefits that can be enjoyed right now. The way in which marijuana is handled in airports is one of them, with TSA agents no longer seizing under three ounces of marijuana.
Marijuana and airports have always been controversial topics. We've coveredthem extensively. And while you're not fully out of the woods when having large amounts of marijuana on you in an airport, if what you have on you is less than three ounces, jail is no longer a part of the equation.
RELATED: Advocacy Coalition Urges Cuomo And NY State To Uphold Cannabis Law Promises
A spokesperson from Port Authority explained how the updated laws work. "New Yorkers 21 years old and older can possess, obtain and transport up to three ounces of cannabis," he said, via Gothamist. "Therefore, PAPD does not issue tickets, seize or arrest for this amount at NY airports." Higher amounts of marijuana are subject to arrests, so it's very important to know how much you have on you.
RELATED: What Is The Timeline For Adult-Use Cannabis Sales In New York?
The legalization of marijuana in New York allows for several things, like possession of up to three ounces, and the ability to grow up to five pounds of cannabis at home. A deeper look at the law shows how much the industry could impact the economy in New York, with 40% of sales taxes revenue going to education, another 40% towards families impacted by marijuana criminalization, and 20% towards drug treatment and public education programs.
RELATED: New York Becomes 15th State To Legalize Recreational Cannabis
Marijuana legalization facilitates acquiring these goods in everyday places, which is awesome. Most importantly, these laws help protect people, preventing unwarranted arrests and generating large amounts of income for communities and people that have been hurt by the war on drugs.