Turkey And THC: 5 Tips To Successfully Celebrate Thanksgiving With Cannabis
Cannabis lends itself quite nicely to Thanksgiving celebrations. From mouthwatering food to reconnecting with loved ones, there are all sorts of reasons why a little weed can go a long way to enhance this holiday.
In fact, in a recent Ayr Wellness survey of U.S. cannabis consumers, 65% of respondents said they will choose cannabis over alcohol for "Danksgiving," and 34% plan to serve THC-infused food.
So if you are someone planning to add a little cannabis to the more traditional seasonings of nutmeg and clove that flavor this holiday, you aren't alone. But just because you are not alone does not mean you should throw caution and common sense to the wind; there are plenty of ways your holiday can go off the rails.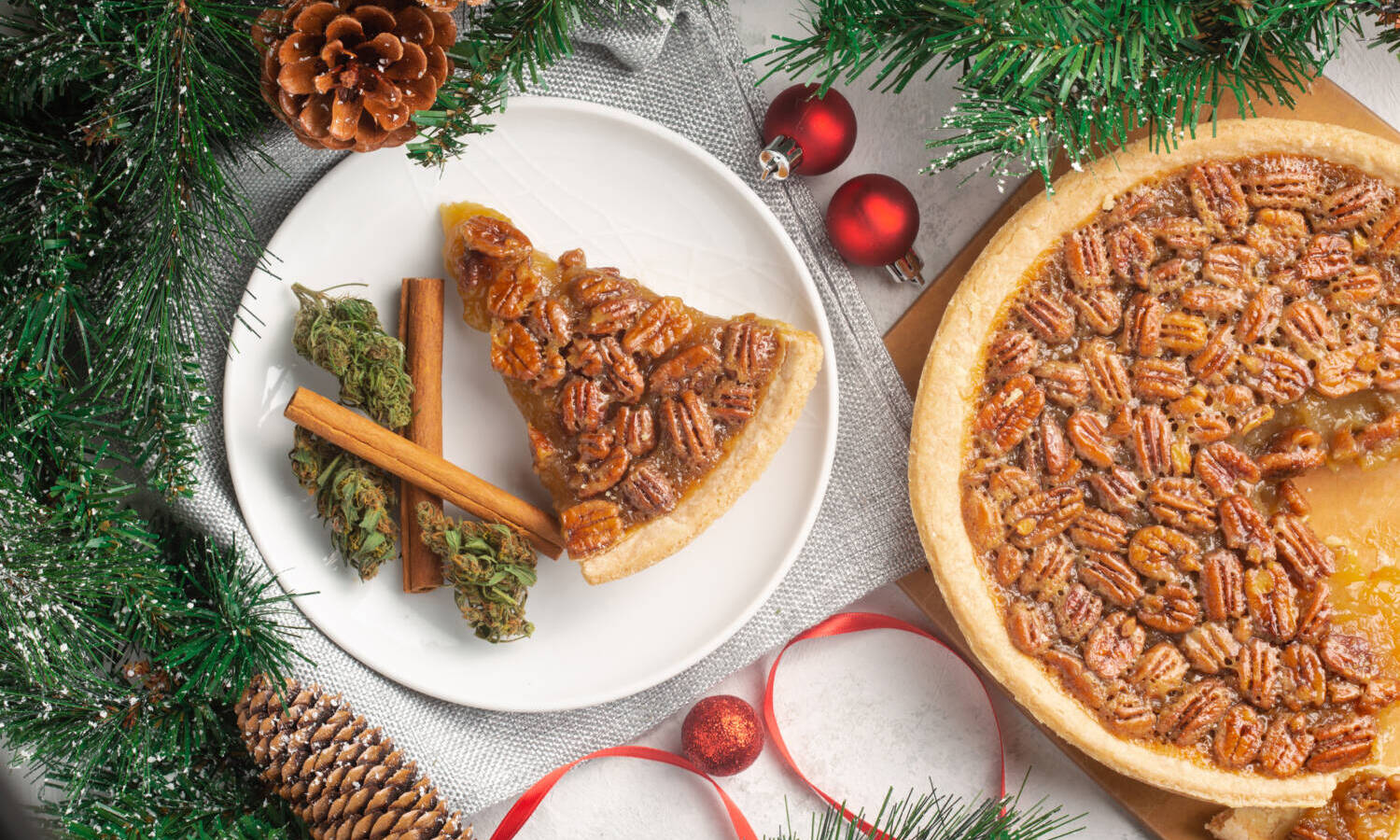 Don't Show Up Looking or Smelling Stoned
This rule should always be followed. In fact, if you're a seasoned cannabis user then you should know better by now. If you need to have some herbal therapy before embarking on a day with the extended family, make sure you brush your teeth, use mouthwash, cologne, eye drops – all the above if necessary. 
Showing up smelling like bong water or with bright red eyes is only going to worry your grandparents. If you plan to take the elevated route with your family, do so incognito as much as possible. Consider bringing low-dosage edibles or a non-offensive smelling vape if you think you will require some assistance throughout the day. Reconsider bringing along dank smelling nugs.
Consider Microdosing to Reduce Family Stress
If you are thinking about how you will cope with the added stress that family holidays bring, consider sprinkling small doses of weed into your holiday plans. Microdosing, as we have reported, can have many benefits. One great benefit is helping you feel relaxed and calm.
RELATED: 5 Fall Foods That Go Great With Marijuana
Make sure you have the proper dosage down before Thanksgiving so you don't overdo it on the actual holiday. Microdosing is a great way to incorporate the benefits of weed without being noticeably high, or too out of it to enjoy the day.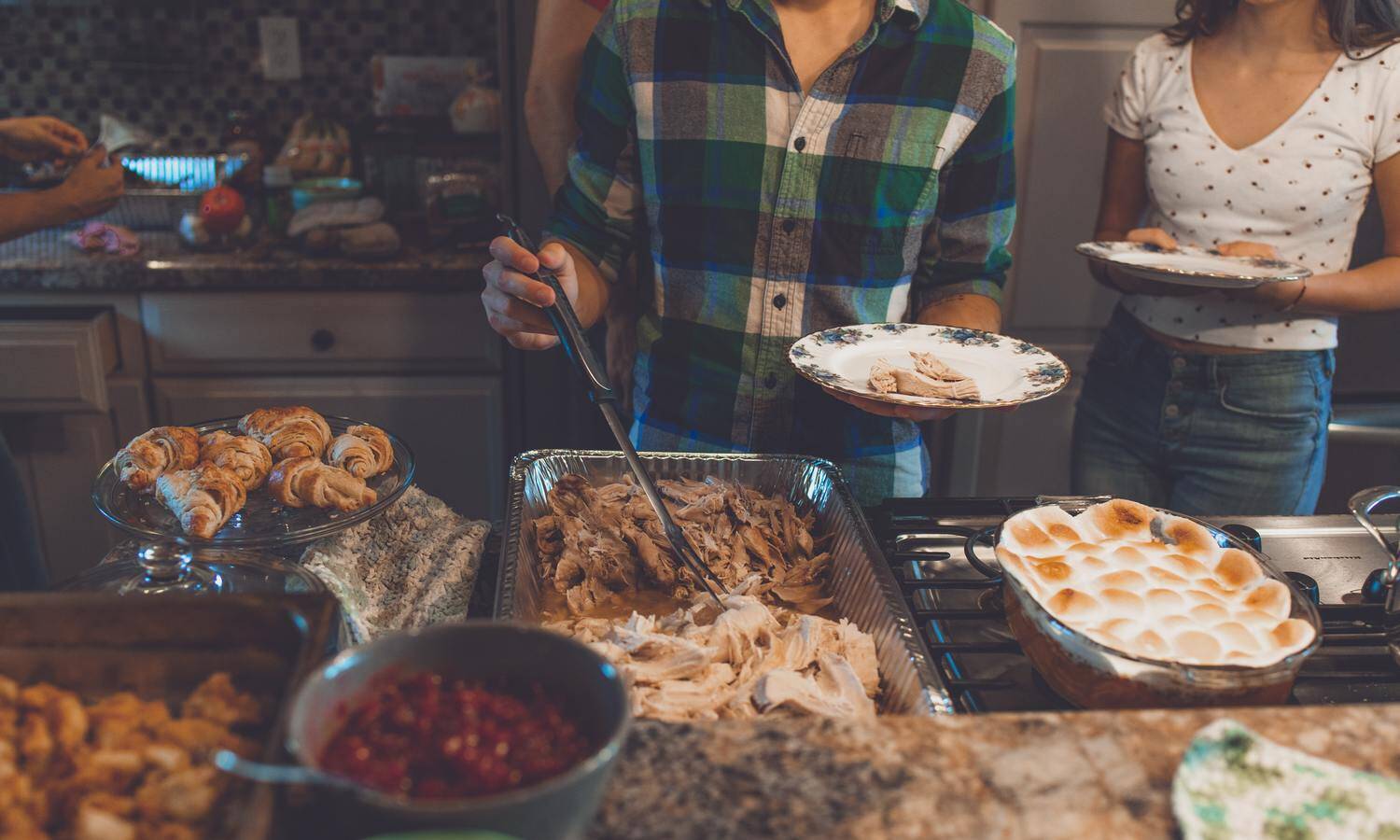 Post-Meal Weed Walk and Talk (With the Right Audience)
Cannabis doesn't always need to be something hiding in the shadows. So you may want to use weed as a chance to bring you and some of your family even closer. 
RELATED: 3 Key Tools To Help Manage Your High During The Holidays
Now, that doesn't mean lighting up a joint at the dinner table and passing it to your uncle. But a pre-planned walk in a nearby park with your cousins, or somewhere you all used to play as kids might be a great way to reconnect and reminisce. Just make sure you aren't breaking any laws in the process.
Save Weed for Post-Family Movies With Friends
Lots of people plan to celebrate Thanksgiving with weed. But that doesn't mean that everyone (or even a large minority) of people want to get high around their families. In fact, according to the Ayr Wellness cannabis survey, 54% of respondents said they will consume cannabis with friends on Thanksgiving. So maybe save the weed for later in the day.
RELATED: How To Deal With Weed Induced Panic And Paranoia During The Chaotic Holiday Season
You can get high and share heaps of leftover desserts with your friends or head to one of the many blockbuster movies that come out on the holiday. Either way, just know you can always wait until later on to infuse your Thanksgiving with weed.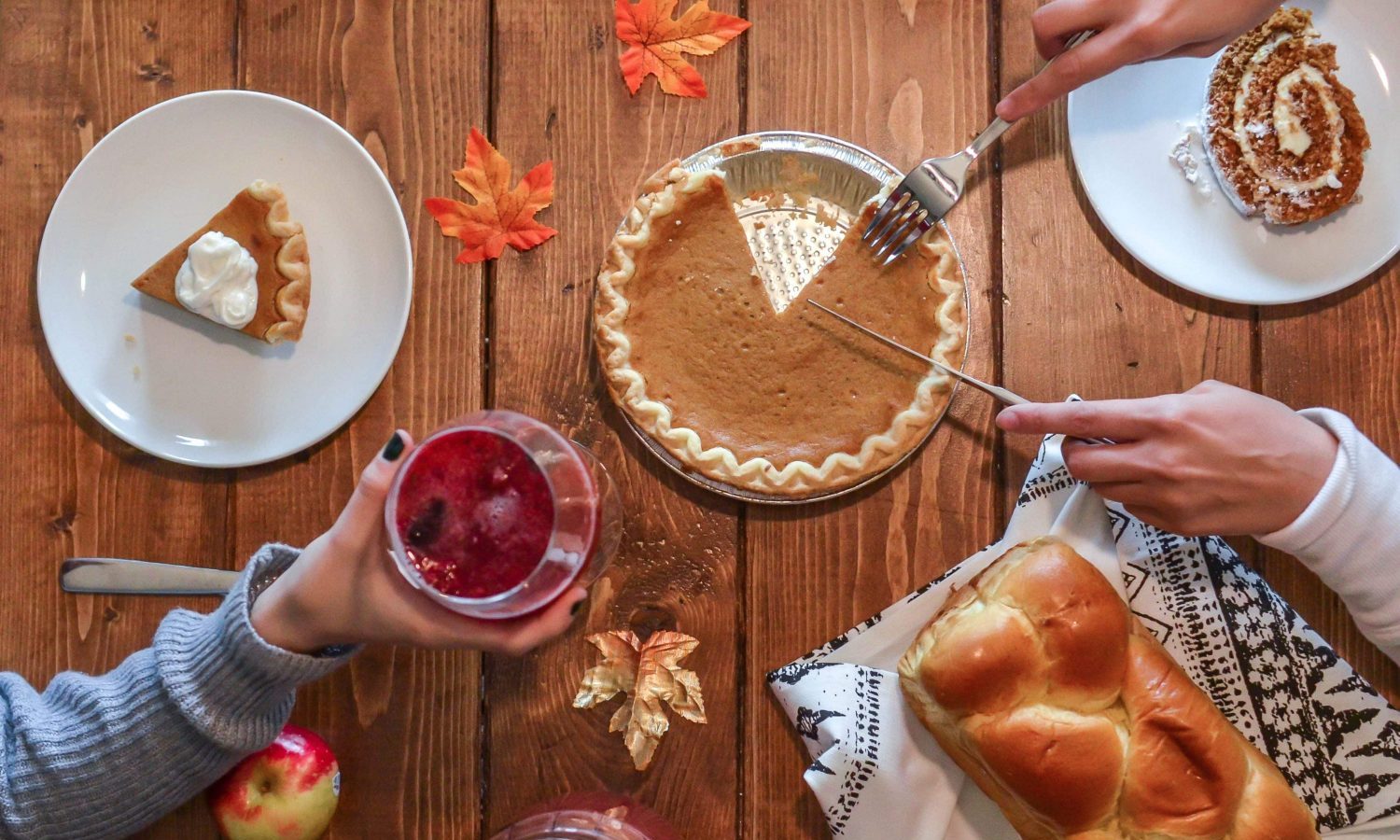 Don't Get Too High, Seriously
Just like you shouldn't show up looking or smelling high, also make sure you don't use Thanksgiving as an excuse to get baked out of your mind – at least not around your family. Overeating is accepted on Thanksgiving, getting uncontrollably stoned is not.
RELATED: So, You Got Too High Before Thanksgiving Dinner — Here's What You Can Do
Try to consume a conservative amount, leaving room for error. Thanksgiving should be a day for enjoying food and giving thanks, not struggling to stay awake and fight off paranoia.
New Trend of Vape Sensors in Hotels
At MJBizCon this year, we got to see what the biggest trends were, from growing equipment, to rolling papers, to vapes, to branding. But one big trend wasn't actually showcased at the convention, (though some going to it were subjected to it). The new trend of smoke and vape sensors in hotels, which require a sign off by the guest. Here's what you need to know.
Ew, I can smell your smoke!
Smoke detectors in hotels are hardly new, and nor are the charges that guests must pay when those detectors pick up unwanted smoke. If you're in a non-smoking room, you can pretty much expect that if the hotel has its stuff together, that you're going to pay out for breaking the rules. Sure, some probably use the detectors as a way to dissuade people from smoking, while not performing the upkeep to make them actually useful, but many will use their ability to collect fines for illegal smoking.
---
Thank you for joining us. Remember to sign up for the Cannadelics Weekly Newsletter to keep up-to-date; and to get access to awesome deals on cool stuff like cannabis flowers, vapes, edibles, smoking devices, cannabinoid compounds (including delta-8), and much more. Come on, and get stoned responsibly.
---
The main reason given, is that it disrupts other guests, and this does hold some value. It's not fun to pay out for a hotel room and not be able to get away from the cigarette smoke from the room next door. If a hotel is offering guests a smoke-free stay, then the quality of air matters if they want to be reviewed well. Smoke gets everywhere. It doesn't like to stay in the room where it originates, and so all of this really does make sense.
Plus, for a hotel, it's an easy and valid way to make some extra cash. All they have to do is lay out the rules, and all you have to do is break them for the hotel to collect. While it sounds like it shouldn't be an issue, since smokers can simply take smoking rooms, this isn't always how it works out. Sometimes available smoking rooms are full in a hotel, or priced outside of a budget. Sometimes a person doesn't intend to smoke, but changes their mind, or has a guest over who lights up. There are tons of scenarios by which a person likely to smoke, ends up in a non-smoking room.
And realistically, the extra charges make sense. Not only is someone else's cigarette smoke a nuisance, but it's also a health concern. Beyond the general dangers of secondhand smoke, which many non-smokers would prefer not to be subjected to, there are tons of issues, from asthma to bronchitis to cancer that require no smoke be around. People often complain about baseless things, but in my opinion, dealing with the detriments of someone else' bad habit, in a paid-for place like a hotel, shouldn't have to happen, and these rules are on the up and up.
Hey, I can smell your vapor too?
But vaping? While I've heard complaints over being bothered by smoke, and even had them myself, I've yet to hear someone complaining about the vapor from the room next door. In fact, that's one of the benefits of vaping, it doesn't produce a smoke. Sure, it doesn't mean someone not vaping wants to smell the often sickly sweet chemically smell of a vape, but I have yet to hear of it being bothersome enough in a place like a hotel, for anyone to complain.
It also, whether mildly irritating when blown directly in the face, or not, doesn't come with the same health detractions. I'm not saying that the chemicals making up that sickly sweet smell are good for anyone – they're probably not, but they also haven't been fingered with provoking the same damage as smoke, in either the vaper, or the secondhand vaper. Mildly irritating or not, it doesn't come with that death toll, making it not as much of an actual medical issue.
It also doesn't get into furniture, or make your hands and hair smell. And it doesn't burn holes in anything or require fire. I get why hotels don't want smoking in non-smoking rooms. Beyond it bothering paying customers, it can cause damage to property as well, and make for hard-to-get-rid-of smoke odors. None of this applies to vaping, and a hotel would be hard-pressed to know if a vaper just left a room.
For a place like a hotel, vaping is a clearly better option than smoking. It means less issues with unapproving guests, and less damage to property. Yet in a new play to charge even more fines, hotels are now using special vape sensors that pick up not just cigarette smoke, but according to the hotels, vape vaper as well. And they're making guests sign off on having these smoke and vape sensors in the rooms.
My experience
I've stayed in plenty of non-smoking rooms with smoke detectors in my life. Not until my most recent trip to Vegas did I stay in a place with vape senors as well, and which made me sign off on having these sensors in the room. The sensors that the hotel I stayed at are from the company Noise Aware, and according to the statement by the hotel via my email confirmation:
"Smoking tobacco, pipes, vapes, e-cigarets is strictly prohibited in nonsmoking rooms. State law prohibits use of marijuana on property." And that, "NoiseAware is a smart device that allows hotel management to respond to smoking events without disrupting your stay. You hereby agree and consent to the use of such sensor in your room and acknowledge and agree that it is 100% privacy compliant and required by the hotel."
So automatically, the hotel is lumping in vaping with smoking, but more questionably, its using state law as a backing, when in reality, Nevada is a weed legal state. The hotel doesn't have to ban it by law. So long as the cannabis is not smoked in public, it shouldn't legally be an issue in a non-governmental building, which the hotel certainly is. All that logic aside, what I had to sign, said that "By acknowledging the foregoing, you agree to waive any future claims related to the presence of the sensor in a room you may book. Tampering with the sensor is strictly prohibited."
Not only did this show up in my email, but I signed a sheet upon check-in with a $250 fine attached, and had a card in my room to remind me of this the entire time. I cannot speak to how useful the vape senors are for their stated purpose. I was lucky enough to have a Cannabolish spray from the convention, which I used when vaping in my room, and I was never charged a fee.
While I cannot say whether this is because the product worked well, or the vape sensors are not as awesome as described, I can say that I wasn't charged anything extra by the hotel. I should also mention that one night I had guests in the room, where blunts were smoked, with just the Cannabolish spray for cover. Perhaps this is really just a ringing endorsement of the Cannabolish product.
What are these sensors?
So, what are these newfangled smoke and vape sensors? And are they really that great that they can pick up vape smoke? A look at NoiseAware's site, and smoking isn't a part of it at all. It's quite possible that the same company did provide the hotel some kind of smoking/vaping sensor, but if so, it doesn't have information for this product or service on its site. The product seems generally geared toward making sure there isn't overcrowding or partying in rooms.
However, a wider look on the internet at large shows there is absolutely a market for products making the claim of picking up vape vaper. One company, Halo, says it "provides both a real-time Air Quality and Health Index that sends alerts when either index falls into danger zones." In fact, it claims to pick up "Marijuana (THC) • Vape • Masking." It claims to do so by "monitoring Carbon Dioxide (CO2), Particulate concentrations, Humidity, Volatile Organic Compounds (VOC), and Nitrogen Dioxide (NO2) in the air."
Another company, Forensic Detectors, claims to have the best vape-detection technology, and that a "PM2.5 detector is an excellent low cost detector in an indoor environment to confirm if vapers or e-cigarettes were used." It continue that "A sensitive PM2.5 detector can be considered a vaping, vaper, or e-cigarette detector. PM2.5 detectors can be used by hotel staff, landlords, or even for property inspections to confirm vaping or e-cigarette use."
Under its pros, the company lists, "1) Vape and e-cigarette vapor detectors (PM2.5) are relatively low cost, 2) Many detectors that are able to detect the use of e-cigarettes or vaping can also detect the presence of cannabis and weed smoke, and 3) PM2.5 detectors can help landlords and hotel owners solve problems associated with vaping and e-cigarette use." However in cons, it goes onto say that "Limited product options exists to detect vaping and e-cigarette vapor", which is odd considering how many options there are online. Unless it means to say that most (or all) don't actually do this.
Conclusion
The jury is out on whether these new age smoke and vape detectors in hotels can actually pick up vape vapor with their sensors. But it is a growing trend to use them, and for anyone who isn't sure of their accuracy, and doesn't want to pay a fine… best to get the smoking room. Or just go outside if you're unsure. As nearly all info out on these technologies comes directly from the companies, it's hard to know the quality of what they're peddling. My guess? They probably don't work that well, though I expect this technology will improve with time.
Hello and welcome to the site!! Thanks for joining us at Cannadelics.com; a news site dedicated to bringing you the best in cannabis and psychedelics reporting. Stop by regularly to stay in-the-know on everything going on, and subscribe for the Cannadelics Weekly Newsletter, so you're always up on what's going down.
Related
What Is A Jamaican Steam Chalice? And Should You Try Smoking Weed Out Of One?
Although smoking marijuana is widespread throughout the world, Jamaica has one of the most profoundly rooted cannabis cultures. The Rastafari, a 20th-century movement that reveres marijuana as a sacred plant, originated in Jamaica. They believe that smoking marijuana fosters calm, love, and depths of reflection and medication that can serve as a gateway to the divine.
Suppose you're looking for more conventional ways to enjoy cannabis, or you're tired of your regular routine. In that case, you should try burning with a Jamaican steam chalice. These organic devices are said to be the first and original vaporizers. The steam chalice, which originated with the Rastafari faith in Jamaica, vaporizes weed using bamboo sticks, coconuts, and hot coals instead of electricity.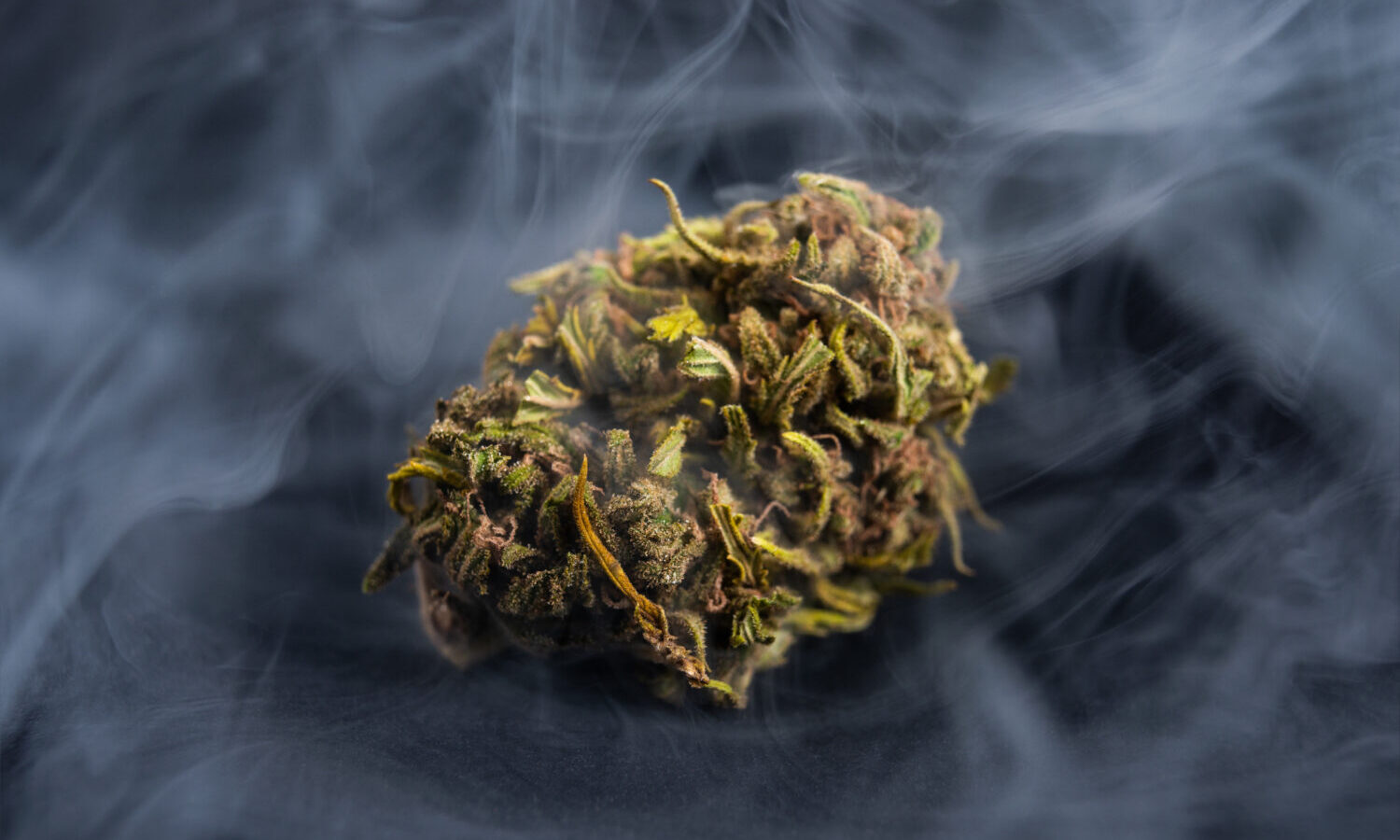 The steam chalice may be used by contemporary non-Rastafaris for various reasons. There are several methods to consume weed, but burning plant material harms the lungs. Hence, many cannabis consumers are switching to alternative forms of use, such as edibles, drinks, and—increasingly—vaporizers.
Why not choose the Jamaican steam chalice, which has the most heritage and personality, if you're going to smoke a vape? It's a one-of-a-kind, highly potent, spiritually charged way of consuming weed.
What Is a Steam Chalice?
The Jamaican steam chalice is a traditional method of inhaling cannabis, although it is distinct from other conventional methods. Why? Because it does not burn the flower but rather "steams" it. The steam chalice could be considered the earliest vaporizer. This method of inhaling weed, similar to modern vapes, frees up terpenes and cannabinoids without generating as many potentially toxic byproducts as combustion.
Surprisingly, the steam chalice combines all significant elements: fire, air, water, and earth. Looking at the components, steam chalices are made up of four essential parts:
Coconut: The steam chalice's main component is a coconut. It is comparable to the bong's chamber. Its water content aids in filtering the vapour that is produced from the bowl to produce smoother hits. When holding and smoking a steam chalice, the coconut acts as the "handle."
Cutchie: A cutchie is a clay pipe that resembles a sizable bong bowl. This part of the steam chalice supports the flower over the downstem. It keeps it out of the heated temperatures when THC and other phytonutrients are released from the charcoal.
Bamboo tubes: The downstem and the mouthpiece of a steam chalice are made of two bamboo tubes. In contrast to typical bongs, this one has a downstem and bowl positioned precisely above the chamber and a mouthpiece extending from the coconut's side.
Gritty: This essential clay grate rests above the flower and has many tiny holes. It limits direct contact and burning of the plant material while acting as a base for the burning of charcoal.
Now that you're acquainted with steam chalices and their components, it's time to learn how to handle one.
How to Use a Steam Chalice
Mastering the steam chalice can take a few tries, especially if you're a dedicated joint smoker. Even if you're used to working with massive and complex glass bongs, a Jamaican steam chalice will undoubtedly feel strange in your hands at first.
We've included some simple instructions below to help you get started with this vintage piece of equipment. Follow them carefully for an easy introduction to this innovative cannabis use.
RELATED: What Is A Chillum?
Fill the coconut with water first before doing anything else. The mouthpiece can be pulled from the coconut's side to accomplish this. After that, add water below the orifice before reinstalling the bamboo mouthpiece. Take a bare tear. The sound that comes out should closely resemble the bong's bubbling. If you don't hear that distinctive sound, the water content of the coconut is either too high or too low.
The cutchie needs to be filled with herbs next. However, traditional cutchies link to the downstem through significantly larger holes in the bottom. So, to prevent flowers from falling into the chalice, many chalice users put in the part or whole torn buds. If you'd instead grind your bud, cover the hole with a large enough sheet of metal gauze before adding the flower.
Put the gritty in the cutchie after it has been filled. Depending on your type, some cutchies have a lip where you can insert the gritty to keep it from touching the herb below.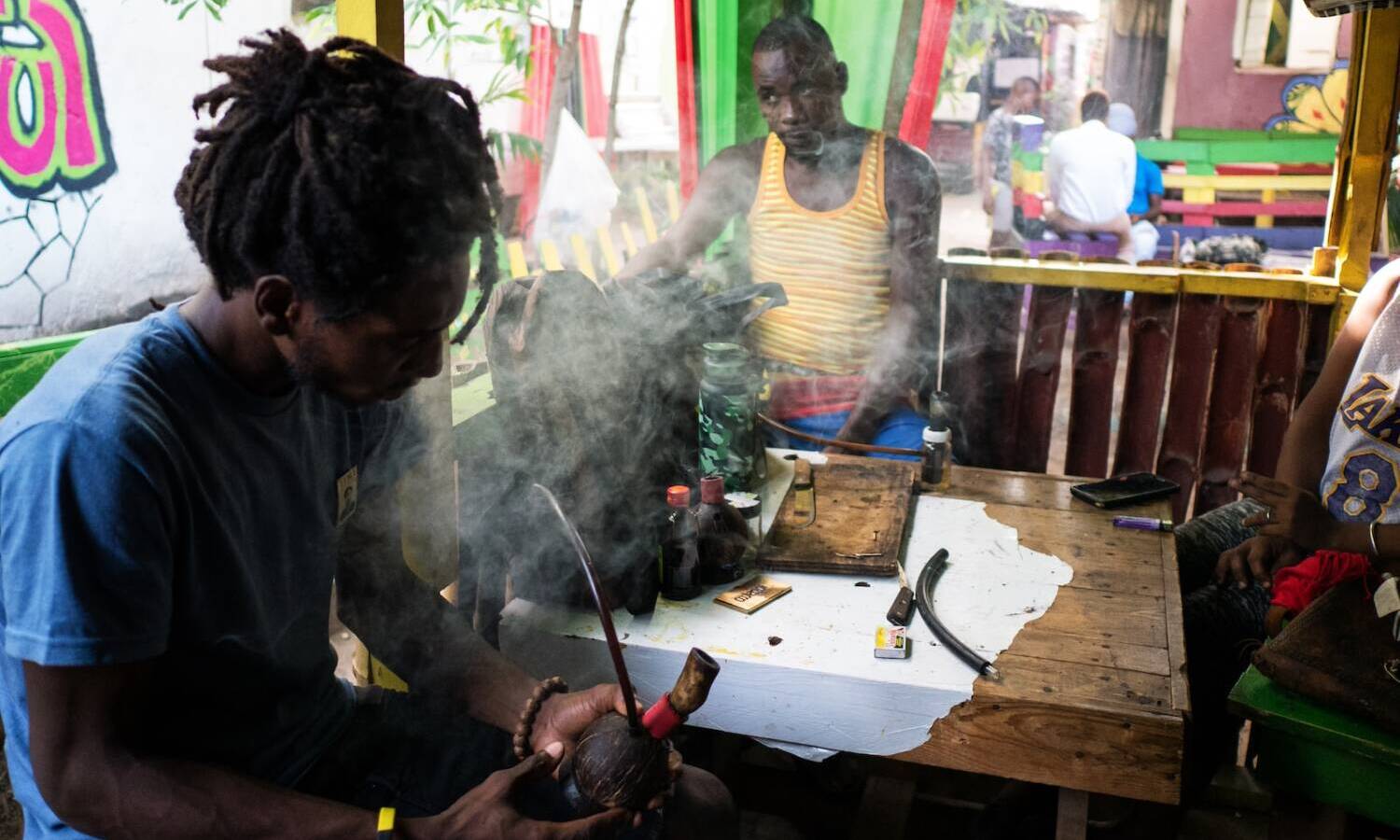 At this stage, things become even more unusual. You're undoubtedly used to flicking the lighter or vape button before inhaling. You'll find yourself grabbing into a bag of coal instead when using a cannabis chalice. Fill the top chamber of the cutchie with adequate charcoal. Then, use a blowtorch lighter to light the pieces. You're ready to go when the charcoal chunks are steadily burning.
RELATED: Kratom Vs. Cannabis: What You Should Know
Now comes the exciting part. In the same way, you would hit a pipe or bong, place your finger over the coconut's shotgun hole and hit the steam chalice. To clear the coconut, let go of your finger at the end of every hit. You'll feel a clean, terpene-rich, and slightly vegetal flavor; keep in mind you're vaping weed, not burning it.
You'll need to wash your cutchie at the end of the operation. Remove the hot charcoal pieces with care and empty the steamed cannabis. Pour the water from the coconut and save your marijuana chalice for later use. Use a couple of pipe cleaners to clean the inside of the bamboo sticks every now and then.
Conclusion
Thinking of owning a Jamaican steam chalice? An expertly designed smoking chalice will be easy to buy online. However, if you're thinking of executing a do-it-yourself project, you'll get a pretty good understanding of how to build one from scratch by watching a YouTube video or two.
This article originally appeared on Cannabis.net and has been reposted with permission.
Does Marijuana Legalization Increase Teen Use? New Study Has Answers
A federally funded study has found no correlation between marijuana legalization and cannabis use among teens, which is relief for marijuana enthusiasts. At the same time, this study, which was funded by the National Institute on Drug Abuse (NIDA), has poked holes in the theory that's often fronted by legalization opponents — that legalization will increase teen consumption of marijuana.
Currently, adult-use marijuana is legal in 21 states and DC. Maryland and Missouri joined this list through the midterm elections that happened barely a month ago.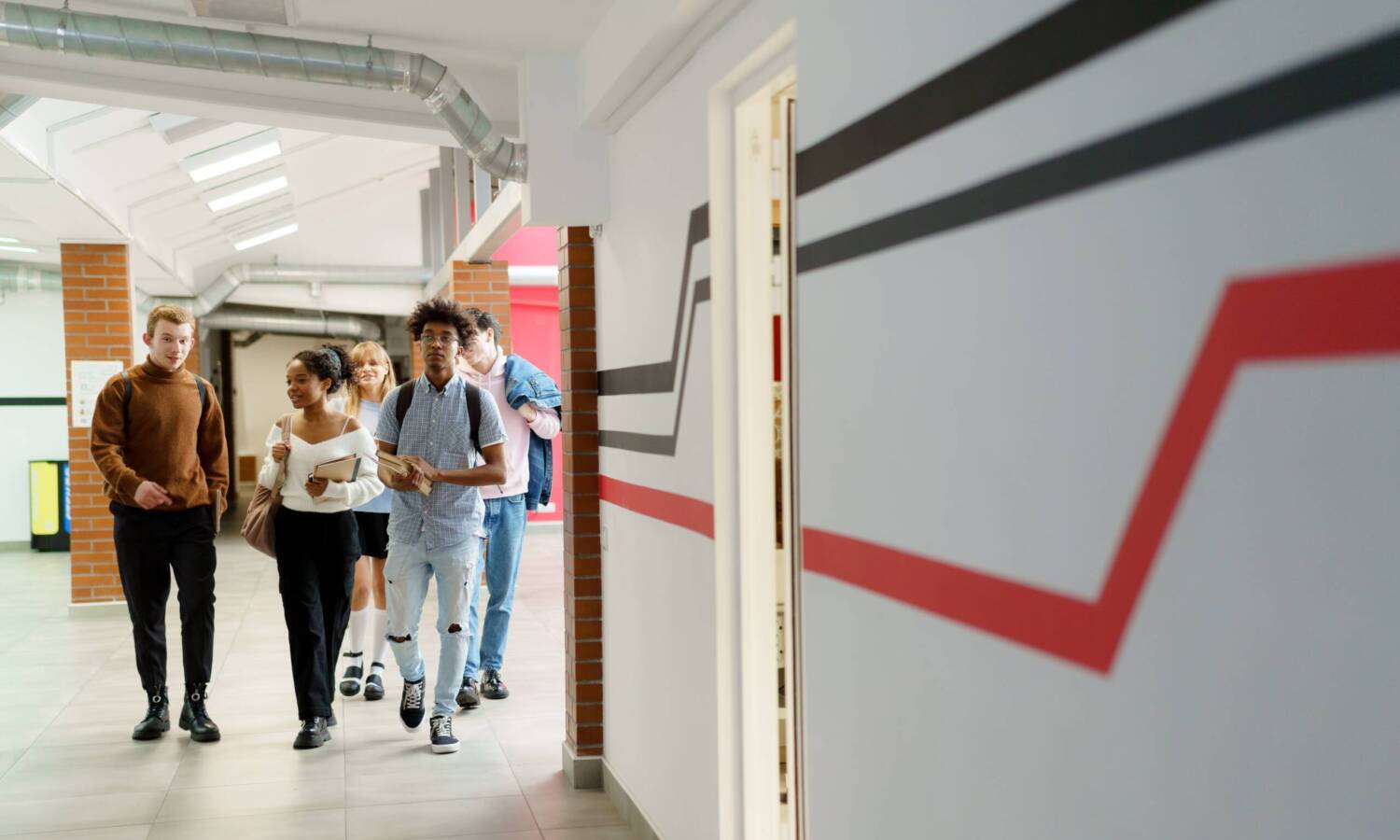 The study, published in the American Journal of Preventive Medicine, reviewed data collected from three longitudinal studies relating to use of cannabis among teens in New York, Oregon, and Washington between 1999 to 2021. The researchers found that teens in states that have legalized cannabis are not any more likely to abuse cannabis than teens in states that have not legalized cannabis.
RELATED: Does Marijuana Legalization Increase Alcohol Use? A New Study Might Surprise You
Though preliminary, the results from this study offer a glimmer of hope that marijuana legalization could have more benefit than harm to offer. Study author Jennifer Bailey has, however, advised cautious optimism, saying, "Although things look encouraging now, as we note in our paper, alcohol use increased slowly over 40 years after the end of alcohol prohibition."  
This article originally appeared on MyCannabis.com and has been reposted with permission.