Weed Pop-Ups Are Having A Moment Right Now
If you live in a big city or somewhere where there have been revisions of cannabis laws, you've likely seen a marijuana pop-up store. These locations come in all shapes and sizes, whether that's a truck or a stand, all tending towards bright green logos. After two years of the pandemic, marijuana pop-ups are reappearing with a vengeance, finding exciting ways to appeal to new customers.
The majority of these pop-ups are appearing in places where selling cannabis is legal, such as a medical dispensary or adult retail shops. In cities like New York, these temporary stores are selling products despite the fact that cannabis sale remain unregulated in the state.
RELATED: State-By-State Guide To Cannabis Age Requirements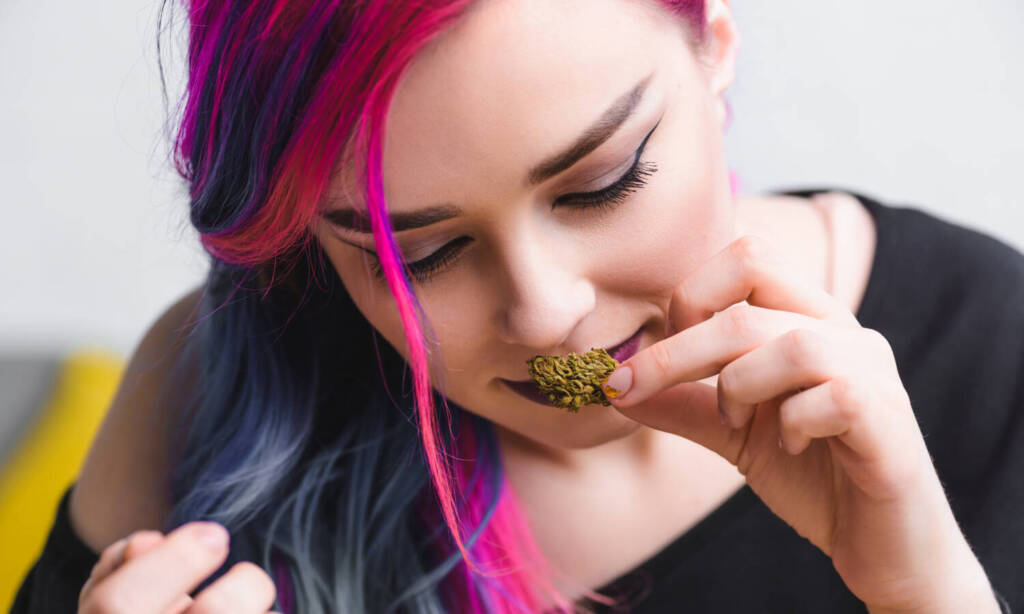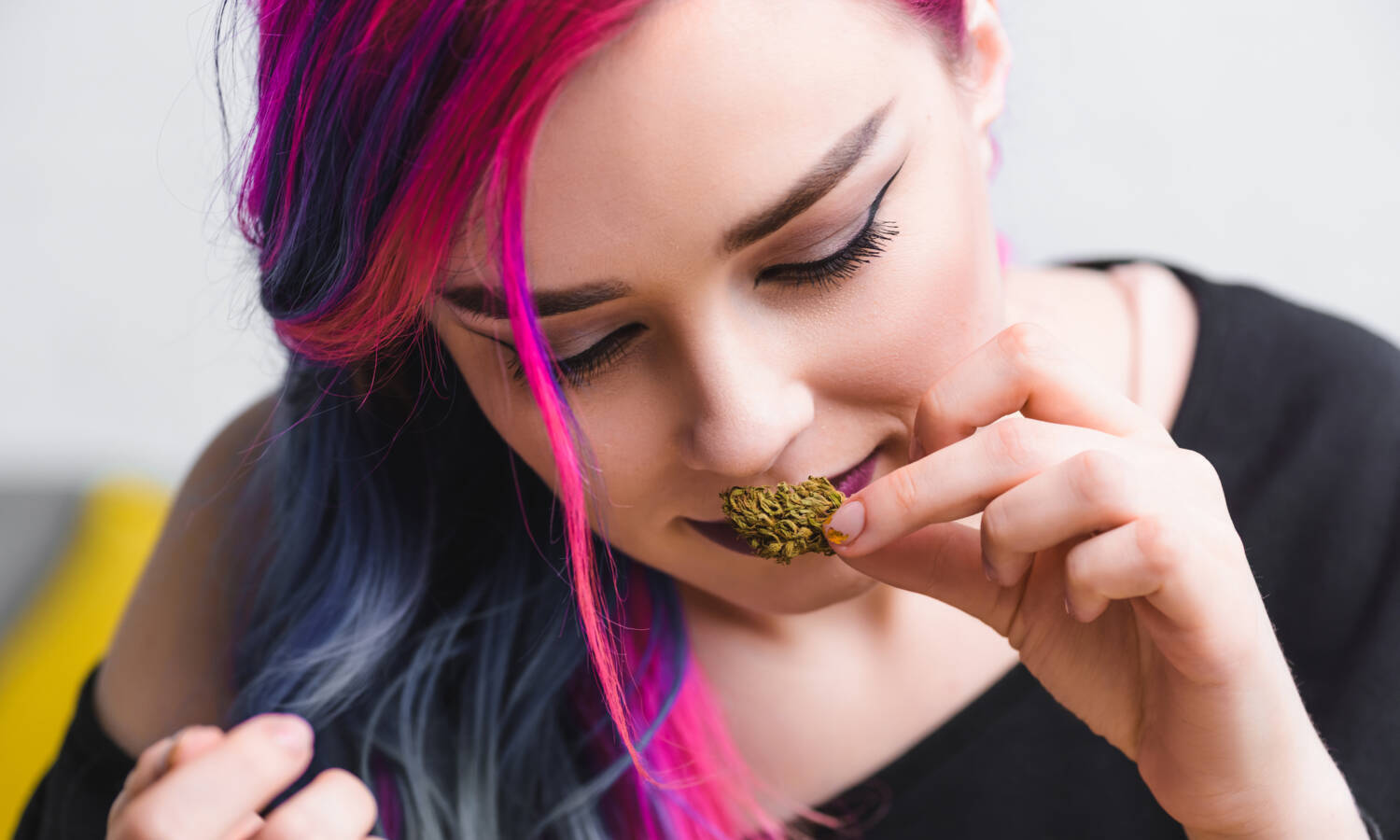 MJ Business Daily interviewed a variety of people in the cannabis industry, who talked about the importance of pop-ups in the industry, and how these companies rely in their marketing to attract the attention of prospective customers.
"Every pop-up is that little event which tells your story," said Andreas Neumann, chief creative director of Jushi Holdings. "You have to be very creative. It's better to have a magician than somebody standing there at a table with a tablecloth on it."
The product's marketing allows for plenty of inventiveness for sellers. For example, the brand Tasteology uses Gen Z's fixation with astrology as a tool, providing Tarot readings in dispensaries. The brand Luchador, which calls itself "The Heavyweight Champion of Cannabis," hosts free Mexican wrestling shows to get people to try out THC gummies and drops.
When it comes to pop-ups with dubious legal standing, like the dozens that have appeared throughout New York, sellers are taking advantage of the current situation in the city regarding legal marijuana. It's not something that law enforcers are happy about.
The Gothamist reports that the state's Office of Cannabis Management has tried to get these establishments under control, even if the consequences of their actions remain confusing. "Failure to cease this activity puts your ability to obtain a license in the legal cannabis market at substantial risk," reads a cease and desist letter. "The unlicensed sale of cannabis is illegal and subjects you to substantial fines and possible criminal penalties."
RELATED: Politicians Smoking Weed To Get Elected — Is This The Cool New Trend?
The consequences of having illegal pop-up stores are unknown, but lawmakers and police enforcers know they're navigating confusing times. Marijuana in New York is on its way to becoming a business, with there being a focus on decriminalization. While the people and offices responsible may want to reign in these activities, arresting marijuana sellers and closing out businesses might send the wrong message.
All in all, it's an exciting time to be a cannabis enthusiast and a confusing one for those interested in getting involved in the industry itself.
California County Sheriff Calls For State Of Emergency Over Illegal Cannabis Grows
By Nina Zdinjak
The Sheriff's Office of the Siskiyou County in the northernmost part of California is asking state and federal regulators to come and see firsthand the problems illicit cannabis cultivation is bringing to the county, reported KRCR abc.
On Monday, Sheriff Jerimiah LaRue posted on Siskiyou County Sheriff's Office's Facebook page the following message along with the video showing one of many illegal marijuana farms and the associated troubles.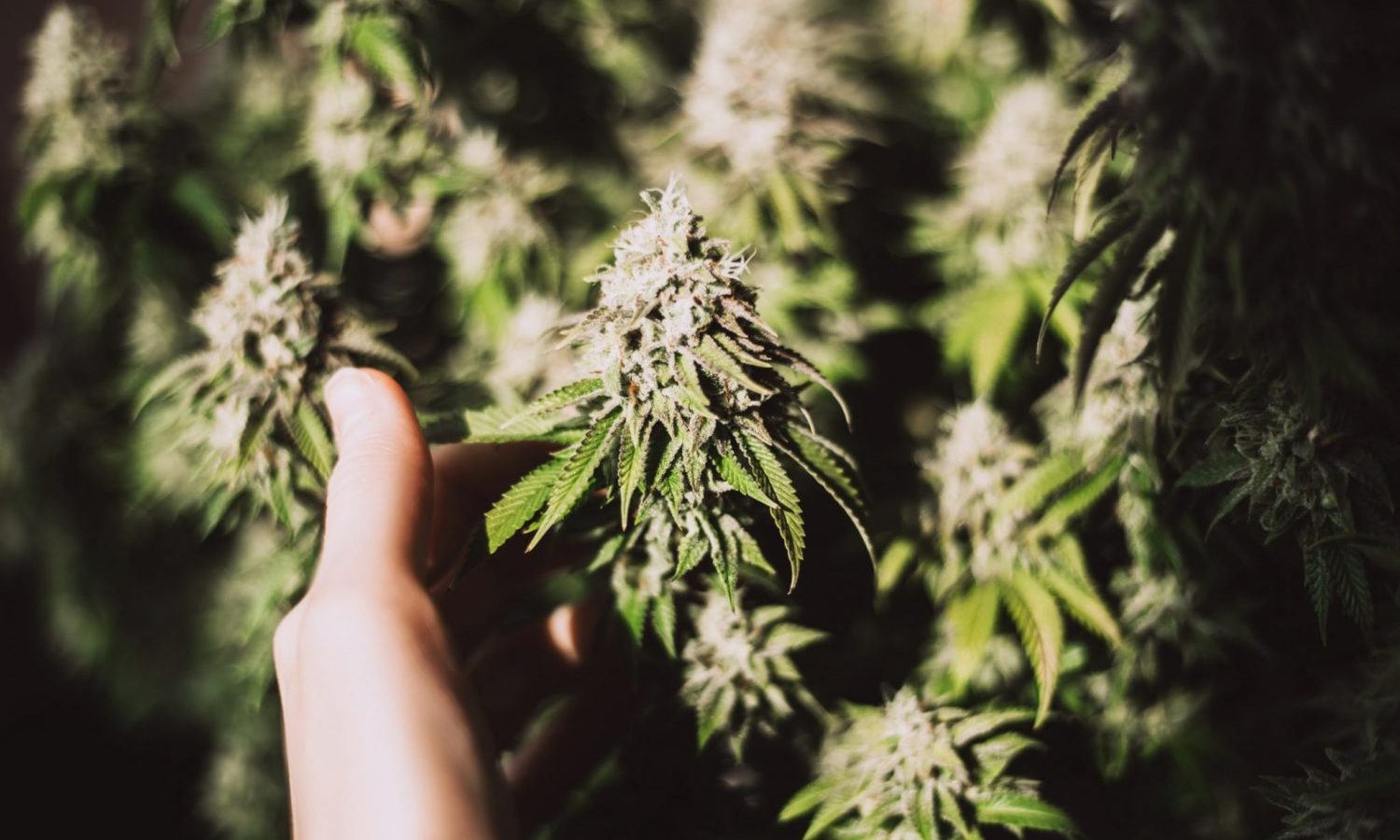 "The purpose of this video is to be transparent about what the Siskiyou County Sheriff's Office encounters on a regular basis while performing search warrant operations at illegal cannabis grows within the County," the post reads.
LaRue is calling for a state of emergency, seeking help from higher-level officials.
"The team is out here, every week, serving search warrants," LaRue said. "It is my job, as the Sheriff, to uphold my oath; to take care of the community. I carry that burden and it's serious to me. And I owe it to the community to do all that I can. I just need help from people above me," he wrote.
The video reveals swimming pools that are being used as justification for water usage but are actually directly piped to a greenhouse and many other disturbing things.
Congressman Doug LaMalfa said he visited Siskiyou County last year and witnessed the damage. According to him, the County needs more finances to help it deal with this enormous problem.
"In your opinion, what's the solution to help Siskiyou County," KRCR Mason Carroll asked.
RELATED: 73% Of Marijuana Bought And Sold In California Is Done On The Illicit Market
"The bottom line is they need more dollars to do this because they can't do it with the personnel they have, as hard as they try, and I don't see any big help coming from the state," LaMalfa told KRCR Mason Carroll.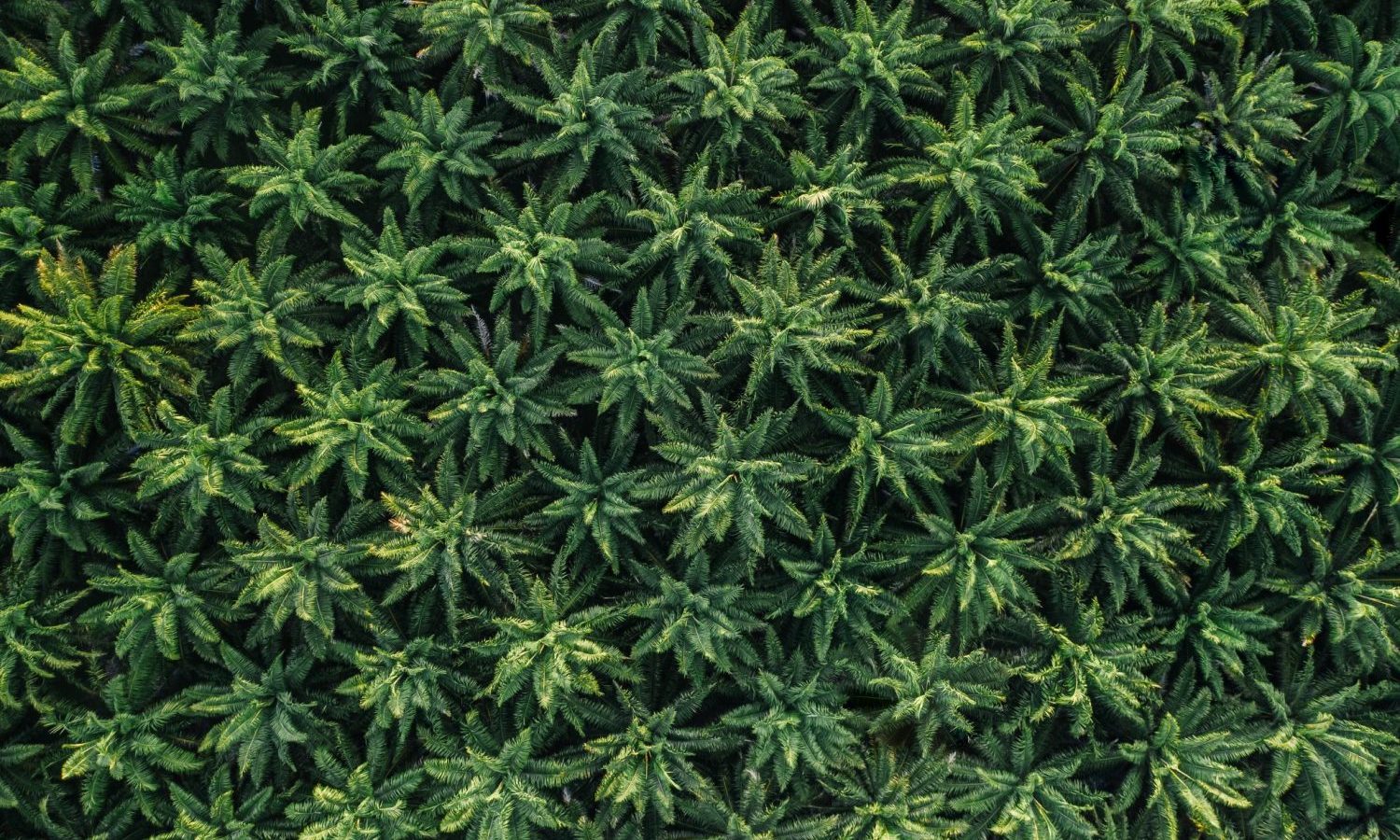 LaRue previously highlighted the negative environmental results of illegal cannabis cultivation. He suggested state leaders should create bipartisan laws to address the issue.
The sheriff recommends protecting legal agriculture via the enforcement of laws that will eliminate illegal grows. He is also seeking more financial support.
RELATED: Nearly 500K People Work In Legal Marijuana Industry — How Many Work In The Illicit Market?
As for funding, LaMalfa replied that it may be dependent on the federal government.
"I will do what I can in Congress to find ways to get money in the back door or other ways to make funding eligible to help battle this because this is not adding to the quality of life," LaMalfa said. "People have to live amongst it or see it sold on the street and somehow endangering their kids."
This article originally appeared on Benzinga and has been reposted with permission.
How Legal Marijuana Is Outselling Starbucks
When reports came back showing legal cannabis sales outpaced Starbucks sales in North America, it raised more than a few eyebrows. As we previously reported, in 2021, legal cannabis sales (medical and recreational combined) were between $24.5 billion and $27 billion, while Starbucks sold a reported $20.5 billion.
At first this might come as a surprise simply because Starbucks is such a famous and successful institution, while marijuana and its dispensaries are still relatively, well, green. These numbers are even more shocking once you remember the fact that marijuana is still illegal on a federal level and there is a complete prohibition on its sale and consumption in more than a dozen states.
How, then, did cannabis outsell the world's biggest coffee retailer, and what does this mean for the future of cannabis sales?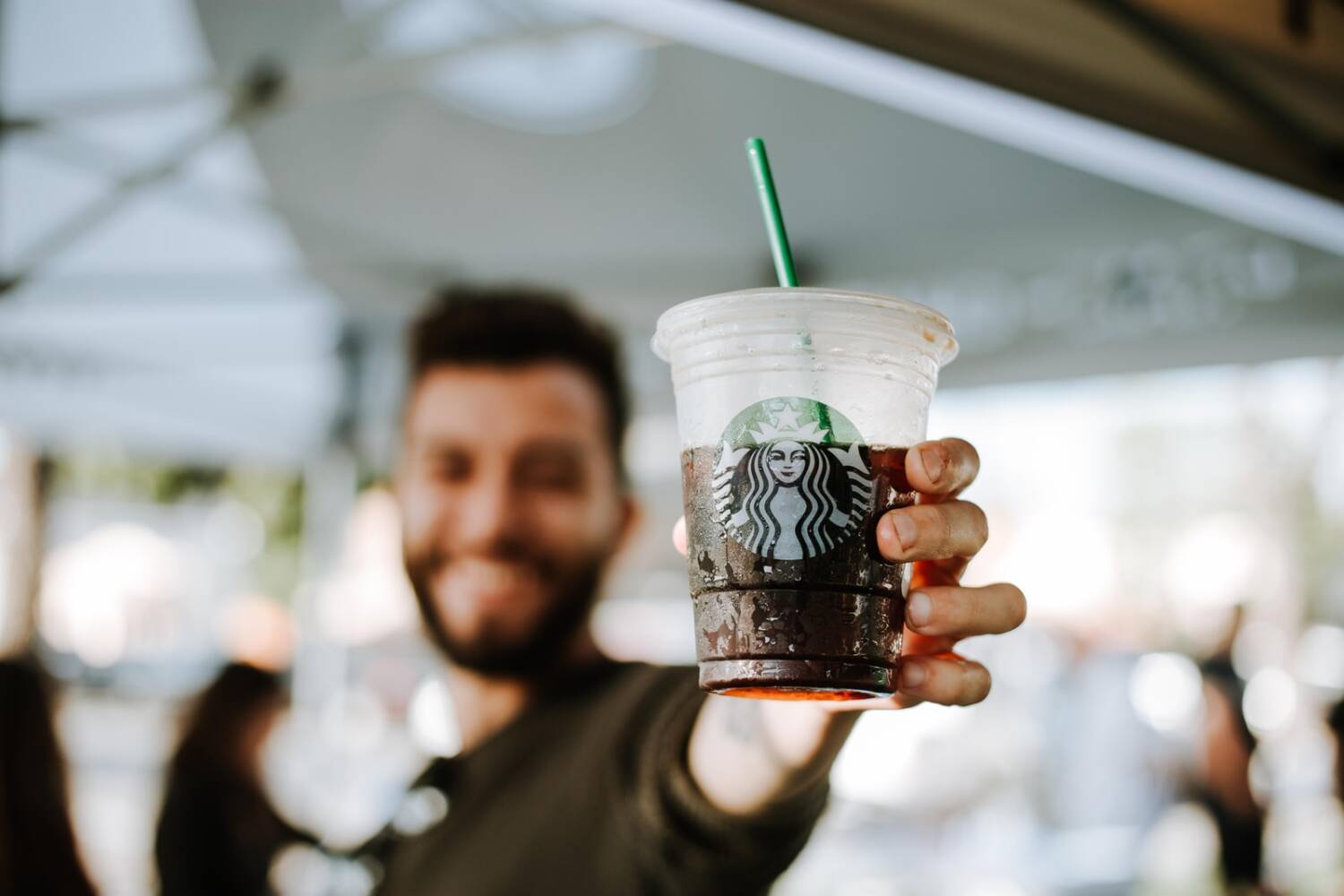 RELATED: Americans Bought More Weed Than Starbucks Coffee In 2021
Americans love a good cup of joe, but cannabis is what they really gravitate towards when times get a bit tough. And 2021 was a trying year both economically and mentally for most of us. 
Marijuana, however, proved it is a strong product in both boom times and challenging ones. "Invest in products that people will always want, in good times or bad. And when it comes to providing a product that people crave the world over, marijuana passes the test," wrote  Investing Daily. Marijuana's ability to thrive in all economic times make it a very marketable product.
While lockdowns and stimulus payments may have helped weed sales a bit in 2021, this growth does not appear to be a one-time thing. In fact, marijuana sales are projected to reach $33 billion in 2022, according to Fortune, which would be 32% growth from 2021. This shows marijuana on a steady growing path that may help it continue to outpace the coffee retailer and possibly other iconic companies.
Not only are existing markets showing strong sales, but several states legalized recreational weed this year and are already reporting huge numbers. "New Jersey's launch of adult-use sales, expected in the second quarter, will likely cause the most substantial jump in any market in the U.S. in 2022," Jessica Lukas of cannabis data company BDSA told Forbes. BDSA is forecasting sales to increase 220% in 2022 versus 2021.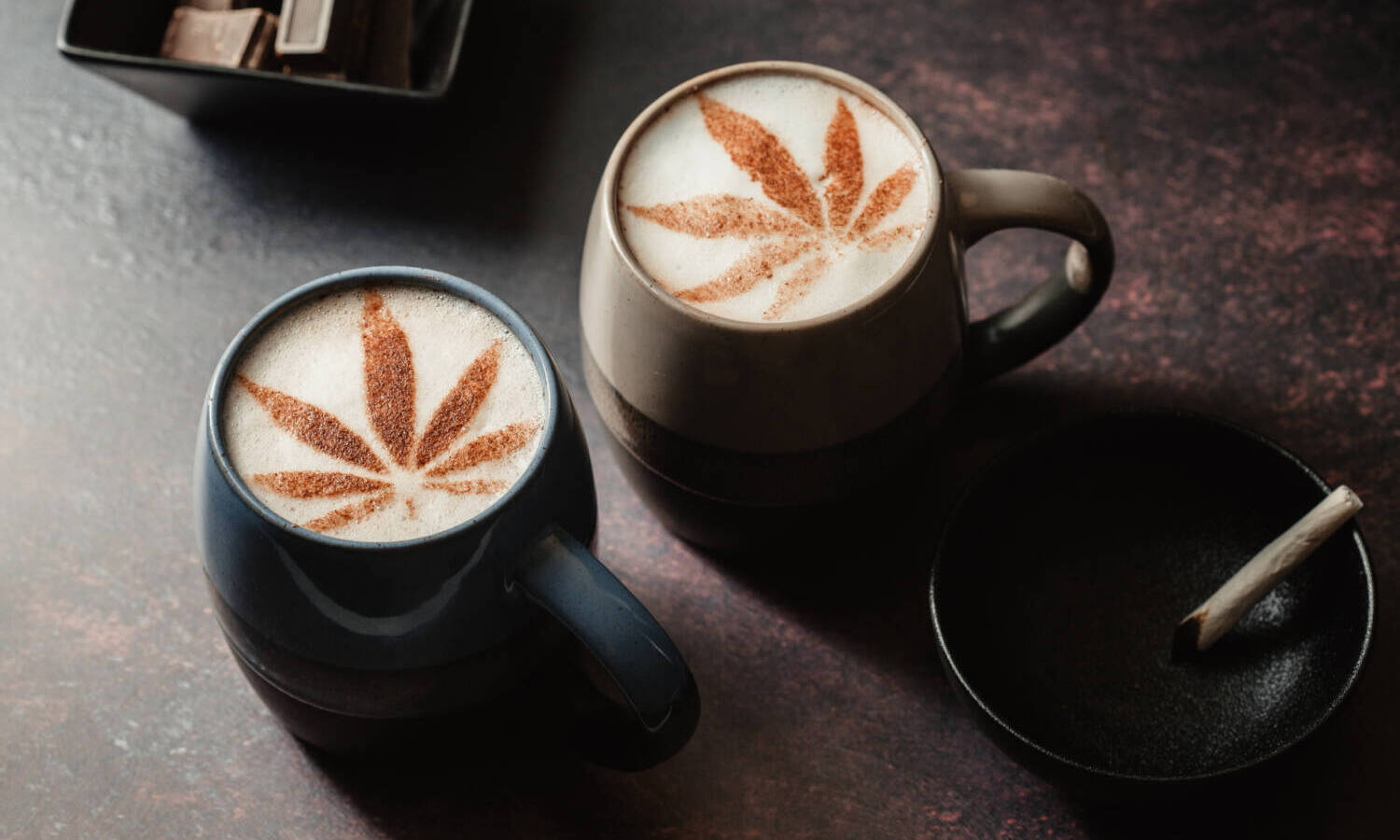 RELATED: International Cannabis Sales Expected To Reach $35 Billion
The last two years have been tricky and uncertain times, but marijuana is growing at a steady rate. Even as state and federal lawmakers battle it out on whether or not marijuana should be legalized, the cannabis industry is poised to march ahead with record gains year after year.
This growth is likely only the beginning for an industry that has nowhere to go but up, which can only lead one to conclude that Americans as a whole will continue to spend even more on pot than pumpkin spice lattes.
Circle K Could Be Selling Weed In The Near Future
This article originally appeared on Cannabis.net and has been reposted with permission.
International cannabis venture investor Couche-Tard recently disclosed its plans to increase its holdings in Fire & Flower, a cannabis retailing giant. As of December 2021, Couche-Tard owned about 20-21% of the Canadian company's shares, yet it aspires to acquire more — up to 35% in the coming weeks.
Couche-Tard, a prominent multinational convenience store operator, has been keen on becoming a top name among cannabis-related investors globally. Its resilience can be observed in its quick procurement of substantial shares in Canada's major cannabis retailer.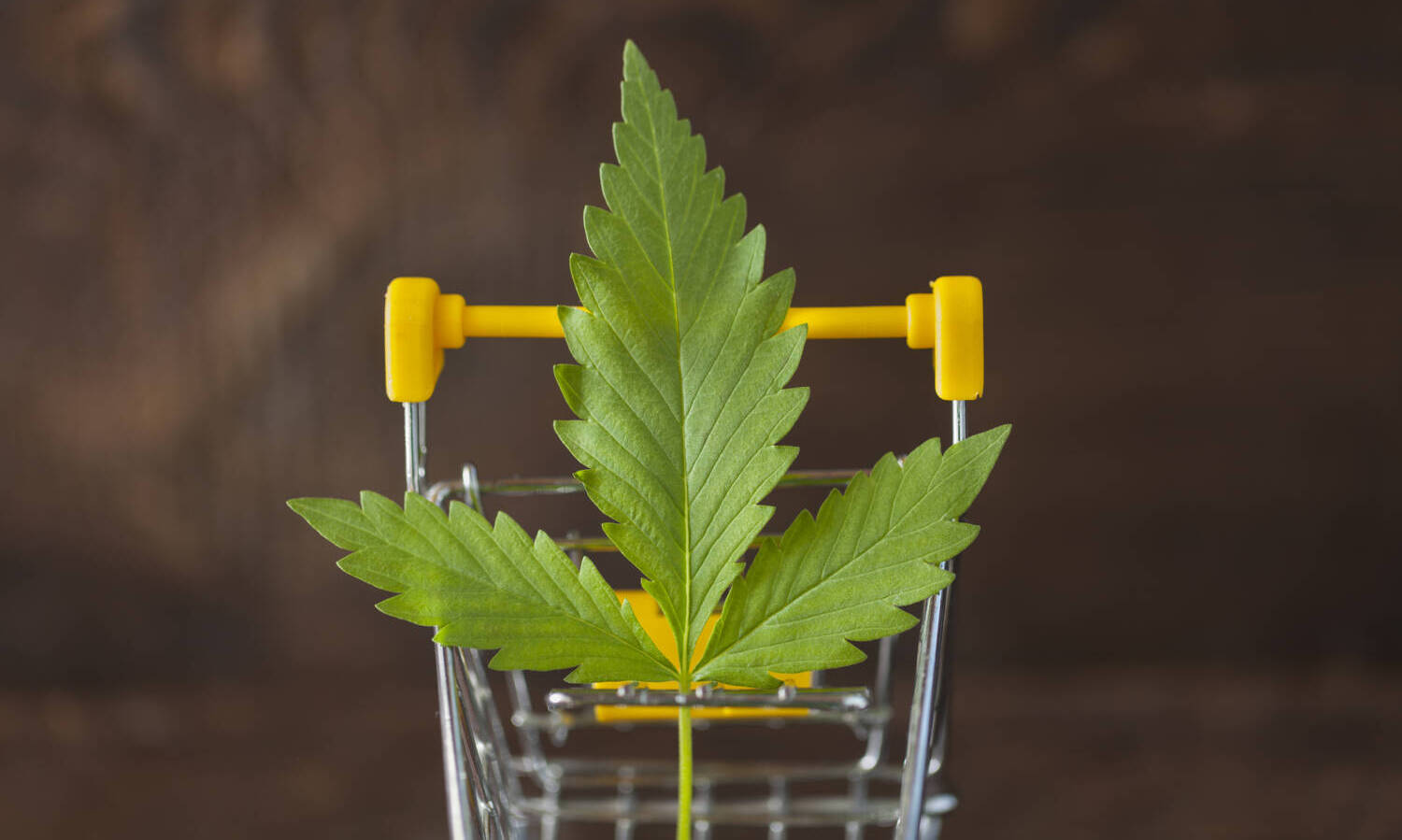 RELATED: Cannabis Moves Closer To Circle K
This announcement suggests that before the end of the second quarter of the year, Couche-Tard could own as many as 8.2 million Fire & Flower shares. This intending exchange would play out once the Circle K convenience stores exercises its warrants.
Information on the Intending Acquisition
As mentioned earlier, Couche-Tard intends to buy these shares by flexing their warrants as soon as Fire & Flower's annual earnings are released and published in a few days. Once the acquisition goes through, the Quebec-based convenience store giant would have increased its initial stake by at least 11%. From 14.5% to 35%. In fact, that's more than double the amount of its existing shares.
Different news release pegs the company's total amount of Fire & Flower shares at 21.5% of the total amount. They claim the information was let out thanks to a regulatory filing sometime ago.
Who Is Couche-Tard Inc.?
Alimentation Couche-Tard Inc. is a prominent name in the North American convenience and fuel retail scene. The giant corporation operates in more than 20 countries and territories. With more than 14,000 physical stores situated in strategic locations worldwide, Couche-Tard Inc. offers approximately 10,800 areas with road transport fuel.
Alimentation Couche-Tard has an easily noticeable trademark. It is identifiable because it can be found outside some of the biggest independent convenience stores in the U.S. its daughter company, Circle K is another popular venture in the states.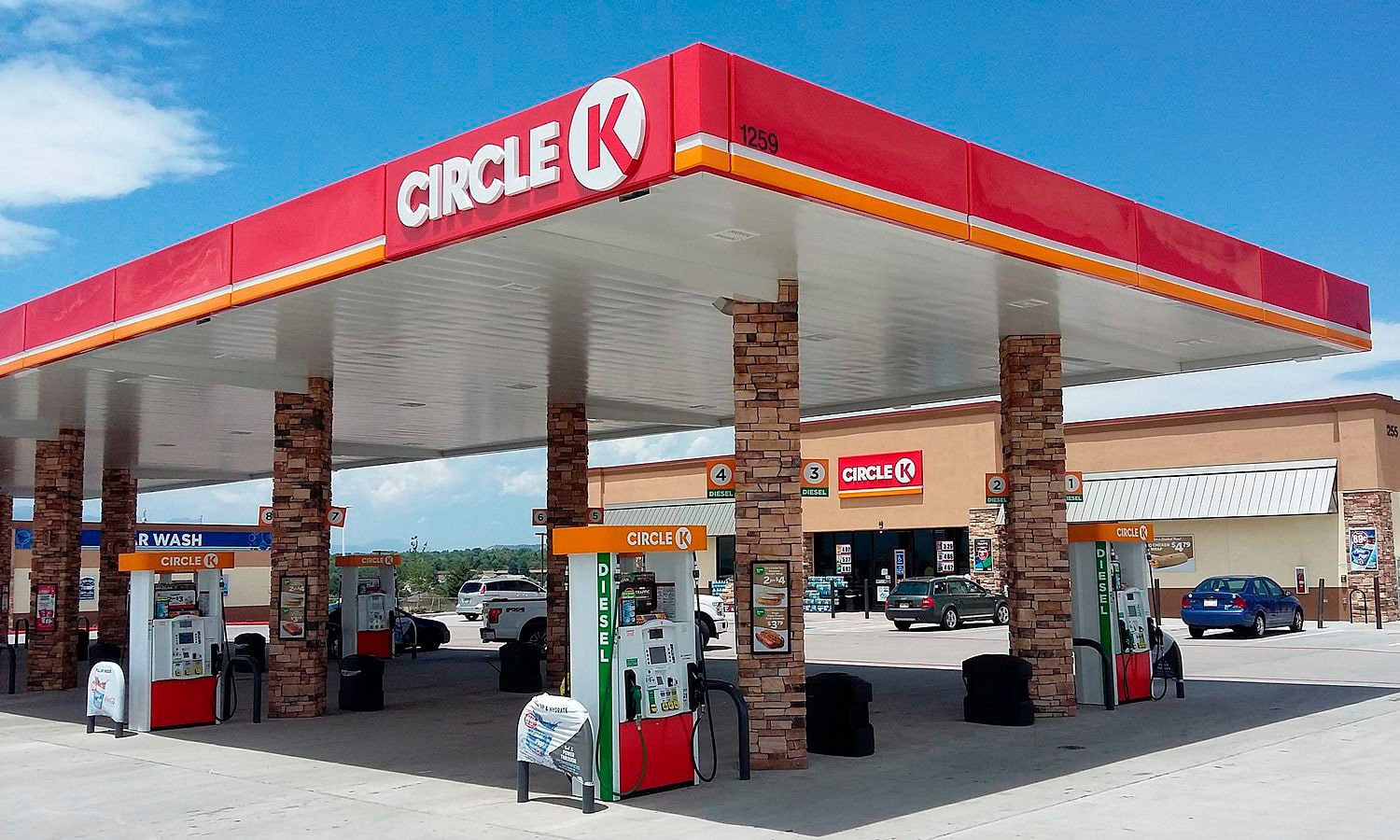 The parent company is one of the leading forces in the convenience store industry and road transport fuel retail market in Scandinavia, the Baltics, Ireland, and Canada. Poland and Hong Kong SAR are two other locations that feel the company's presence. Today, Alimentation Couche-Tard employs over 120,000 people across its vast network.
Fire & Flower
Fire & Flower is one of Canada's leading cannabis retailers. The company is one of the first few to settle into Canada's cannabis-friendly market.
Fire & Flower is highly respected for its use of a central, tech-powered operations system. The cannabis retail giant has at least 100 corporate-owned stores in different country regions. The company often capitalizes on its tech-developed sister company, Hifyre, to push its retail operations to newer heights. With this, there's an added independent high-margin revenue stream.
Fire & Flower adeptly guides its customers through the new, sometimes complex, cannabis ecosystem. It achieves this through proper retail practices and educational materials. At the same time, the Hifyre digital retail and analytics platform regularly empowers small-scale retailers with the means to optimize their connections with prospective, new, and existing consumers.
The Canadian-based company has an efficient executive team that strives to combine years of experience from the logistics, retail and technological industries to elevate their cannabis-based business. Some of the brands owned and operated by the Fire & Flower's multi-banner cannabis retail operations include Friendly Stranger, Happy Dayz, and Hotbox brands.  Fire & Flower Holdings corporation legally owns all its issued and outstanding shares. A few of the company's retail stores can be found in the provinces of Alberta, British Columbia, Ontario, Saskatchewan, Yukon Territory, and Manitoba.
More Details on the Deal
Alimentation Couche-Tard has successfully positioned itself as a strategic investor in the North American cannabis space. The company has plans to expand its operations to other companies and territories, specifically the United States. It plans to use its strategic licensing agreement with the U.S. branch of Fire & Flower to expand into the country. It is still unclear whether or not the company would hold on until progressive changes are introduced to the federal cannabis regulatory regime.
Fire Holdings confirmed that it is aware of Alimentation Couche-Tard Inc's intention to purchase over 8 million of its common shares.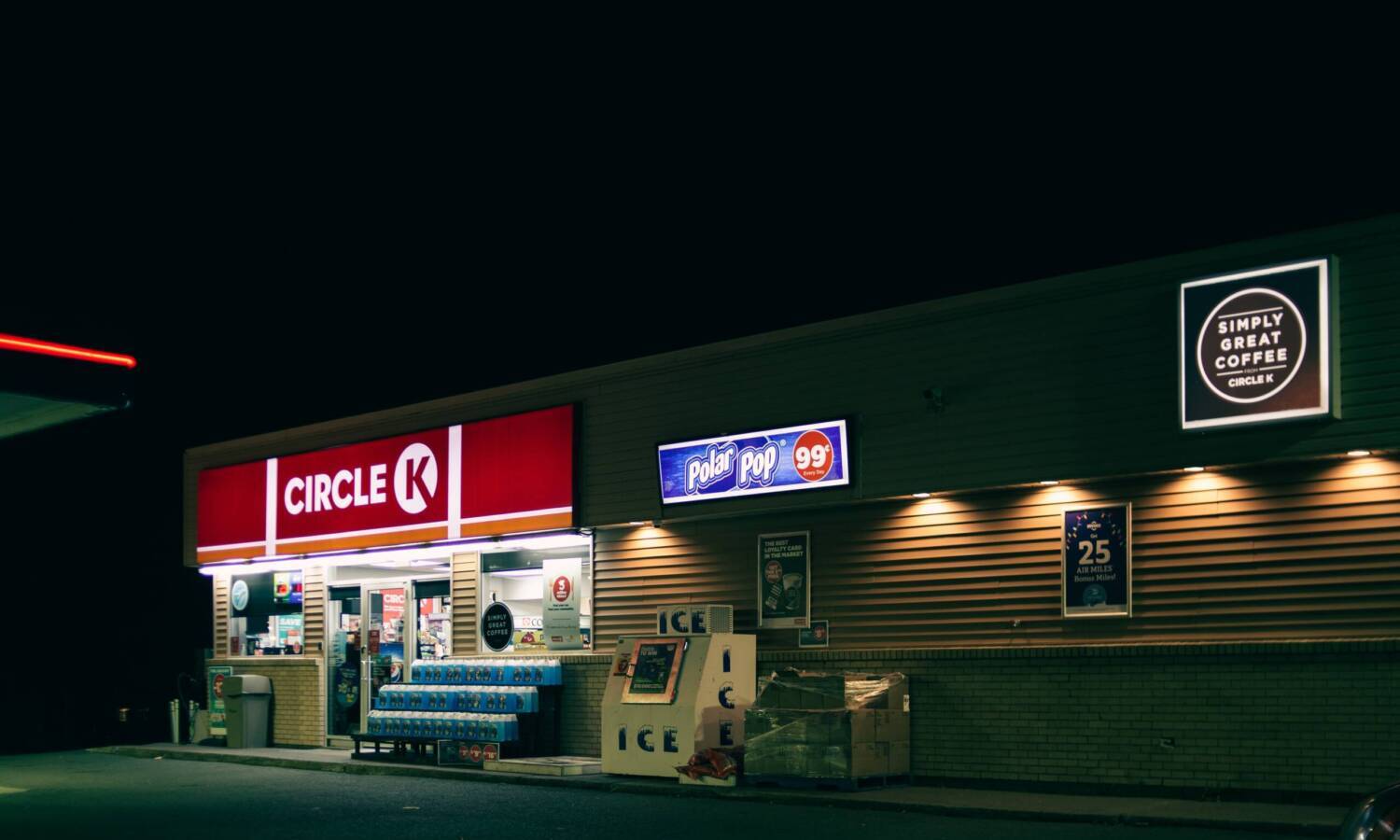 Couche-Tard's subtle entry into the cannabis market can be traced to July 2019. At that time, the company announced its mandate to provide Fire & Flower with funds to support its expansion plans. In 2019, the ACT invested an estimated amount of $26 million in Fire & Flower. In turn, it received about 9.9% of its total shares. A considerable bulk of the Couche-Tard investment has gone into opening up more corporate stores for the network. The upcoming investment may also be used for the same purpose.
RELATED: Could Convenience Stores One Day Sell Cannabis?
Fire & Flower's team says it would continue to build on its operational union with the ACT. Once more funding is received, Fire and Flower cannabis retail stores plan to open new stores close to existing Circle K stores in relatively new markets in Canada. A few weeks ago, Fire & Flower disclosed that one of its fully-owned daughter companies, Open Fields Distribution, just attained a one-year cannabis distribution agreement with Manitoba's liquor and lotteries department.  In other words, Open Fields Distribution would begin to offer distribution of adult-use cannabis items from registered producers to licensed retailers within Manitoba. Additionally, Open Fields also serves areas within and around Saskatchewan.
Bottom Line
More information will be revealed once Alimentation Couche-Tard exercises its warrants. The total exercise price for this shares acquisition will be determined based on the average cost of Fire & Flower's command shares calculated over the duration of 20 days.
According to the Series B warrant certificate, all the Series B warrant exercise prices must not exceed $18.75 per share, while the minimum price is $4.77.
You can access Fire & Flower's fourth quarter and fiscal year 2021 financial statements on the company's website.
This article originally appeared on Cannabis.net and has been reposted with permission.