Weed Prohibition Still Official Stance Of Texas GOP As Marijuana Popularity Grows Among Residents
The majority of Texas residents are in favor of legalizing recreational cannabis, according to a recent survey from the University of Houston and Texas Southern University.
As expected, most of the legalization supporters are Democrats and young, with 79% of Democrats and 70% of independents backing cannabis reform. Republicans followed suit in terms of demographics with 50% of Baby Boomers and the Silent Generation also supporting nationwide cannabis legalization. Yet, GOP-leaning politicians remain against it, despite its growing popularity.
Over the recent holiday weekend, the Texas Republican Party approved a platform plank against marijuana legalization, among several other newly adopted measures.
Cannabis Advocates Not Happy
"Just because you don't like cannabis, or you wouldn't want your kids or your husband or whoever to use cannabis, that doesn't mean that prohibition is the right answer," John Baucum, political director of Republicans Against Marijuana Prohibition (RAMP), told Marijuana Moment recently.
Beto O'Rourke, a Democratic gubernatorial candidate who favors cannabis reform condemned the GOP's stance, which was one of a few cannabis and drug policy measures reviewed at the party's biennial state convention.
O'Rourke said earlier that if elected governor of Texas, he would legalize marijuana and that he anticipates the Republican majority in the Legislature would get on board.
RELATED: Texas Gov. Says Nobody Should Be Jailed For Weed Possession, Though Confuses Current Law
"I'll let you in on a secret: Republicans like to get high just as much as Democrats," O'Rourke said at a SXSW panel in Austin in March.
However, GOP delegates supported two platforms signaling there's still hope for the cause, including federal rescheduling marijuana from Schedule I to II and reducing regulations on hemp.
How Will Cannabis Legalization Factor Into An Uncertain Texas Election Cycle?
By Andrew Ward
Depending on how you perceive the past few months, Texas may be heading towards a minor liberal reform, or the conservatives could be doubling down on its dominance.
The past few months, ranging from gun tragedies to legal decisions to special elections, highlight a busy and somewhat unclear Texas political landscape heading into November.
RELATED: Weed Prohibition Still Official Stance Of Texas GOP As Marijuana Popularity Grows Among Residents
The recent back-and-forth momentum leaves most sources uncertain where Texas will stand post-Election Day. However, many appear firm on two points: Texans are frustrated, and most support legalizing cannabis.
Much Messing With Texas
No matter the outcome this Fall, Texas will remain an overwhelmingly conservative-held Congress. The state has deep GOP ties, with Republican Presidential nominees taking the state in every election since 1980.
Still, with frustrations running high across the board, changes of some kind could be on the horizon.
February data from the Texas Politics Project listed border security (19%), immigration (12%), COVID-19 (11%), political corruption (9%) and the economy (6%) as its top five voter issues.
March results from the 2022 Texas Lyceum Poll cited border security (14%) as the top trouble spot. Inflation, political corruption/leadership and energy prices are all tied at 9%. Cannabis legalization was not mentioned in the list of 25 concerns.
"From the shaky electric grid to health care access, the economy, endemic corruption, and gun violence, issues are swamping the Texas election cycle," said Susan Hays, a Democratic candidate for Agriculture Department Commissioner.
Hays said the typical voter likely places cannabis somewhere in the middle of their priorities this voting cycle.
"But voters consistently raise cannabis reform as an important issue for them," she said.
Jax James, NORML state policy manager said cannabis legalization "definitely" falls behind gun and abortion rights, adding that property taxes could also be considered a higher priority to most Texans.
RELATED: Cannabis Boom In Oklahoma, Will Texas Follow Suit?
James said the state's current surplus may make legalization less of a concern to those outside of advocates. In July 2021, state Comptroller Glenn Hegar projected Texas would have a $7.85 billion surplus for the 2022-2023 biennium.
"The desire to have legal market revenue is not as big as it could, perhaps," said James.
How Cannabis Policy Fits Into The Discussion
Texans have come around on legalization and now seem to be waiting on key lawmakers to do the same. Across the aisle, voters have supported a legal market expansion for some time.
"Overarchingly, cannabis is truly a fairly bipartisan issue here in Texas," said James.
June 2021 results from the Texas Politics Projects saw 60% of those polled supporting a small or large quantity possession. Just 13% opposed legalization in any form.
A May 2022 poll from The Dallas Morning News and The University of Texas at Tyler found similar results. 60% of those polled supported adult use legalization, with 83% favoring medical. 42% of identified Republicans supported adult use.
Public support hasn't done much to sway Gov. Abbott from previous stances. He prefers to see cannabis remain a Class C misdemeanor.
James blamed Lieutenant Governor Dan Patrick, who has been linked to squashing reform momentum for several years.
"The Governor has actually negotiated with activists to get quite a bit more done than has passed," James said.
Others offered similar opinions. "Texans do seem to want a more robust medicinal program, similar to Oklahoma, but the current Lieutenant Governor will not allow cannabis legislation to be brought to the Senate floor," said Matt Hawkins, founder and managing principal at Entourage Effect Capital.
Tristan Seikel is executive director of the nonpartisan group Decriminalize Denton, one of the cities taking up decriminalization in November. He feels that the rise of local-level policy and ballot questions is a response to stalled state-level efforts.
"People are organizing more and providing support for each other, I think, as a necessary reaction," Seikel said.
Medical advocates have also continued to push for changes to its restrictive market. In 2021, the Texas Compassionate Use Program expanded its coverage to people with cancer and PTSD. Efforts to include chronic pain were removed in the Senate.
Conservatives Gaining Recent Ground
While Beto O'Rourke and cannabis reforms could win out in November, the state's conservative grip still appears strong.
"I can't even begin to speculate on how our election is going to go this year, especially with the recent news of a Republican flipping a historically Democratic district in the Rio Grande Valley," said Shayda Torabi, CEO of Restart CBD and host of the To Be Blunt podcast.
In mid-June, GOP candidate Mayra Flores flipped the typically Democratic seat during a special election.
RELATED: Texas Gov. Says Nobody Should Be Jailed For Weed Possession, Though Confuses Current Law
The state GOP also made waves in June when its new party platform included claims against the 2020 election results, condemned gay marriage and called to repeal the Voting Rights Act of 1965. The platform also opposes cannabis legalization but does support rescheduling.
With results not coming for several months, we're left to wait and see what will unfold. While waiting, NORML's James reports knowing of several companies waiting to capitalize on what could be a lucrative Texas market.
Rather than just waiting, she urges those companies to get involved. "The activists are here on the ground doing the work, and we need to make sure that the businesses and the people in positions of power are supporting that work."
This article originally appeared on Benzinga and has been reposted with permission.
What Early Primary Victories Are Telling Us About Possible Cannabis Reform
The midterm primary season is officially in full swing. Several major races have already concluded, and there is a lot to unpack when analyzing the outcomes and the margins of victory.
Several states that have not legalized marijuana for recreational use, or for any use, now have their official candidates for the November election. There are both incumbents who likely offer little change to current policy, and newcomers who may completely shift the trajectory of marijuana policy in their states.
Here are some noteworthy highlights from the states that have already decided their primary elections, and how they may affect the future of cannabis.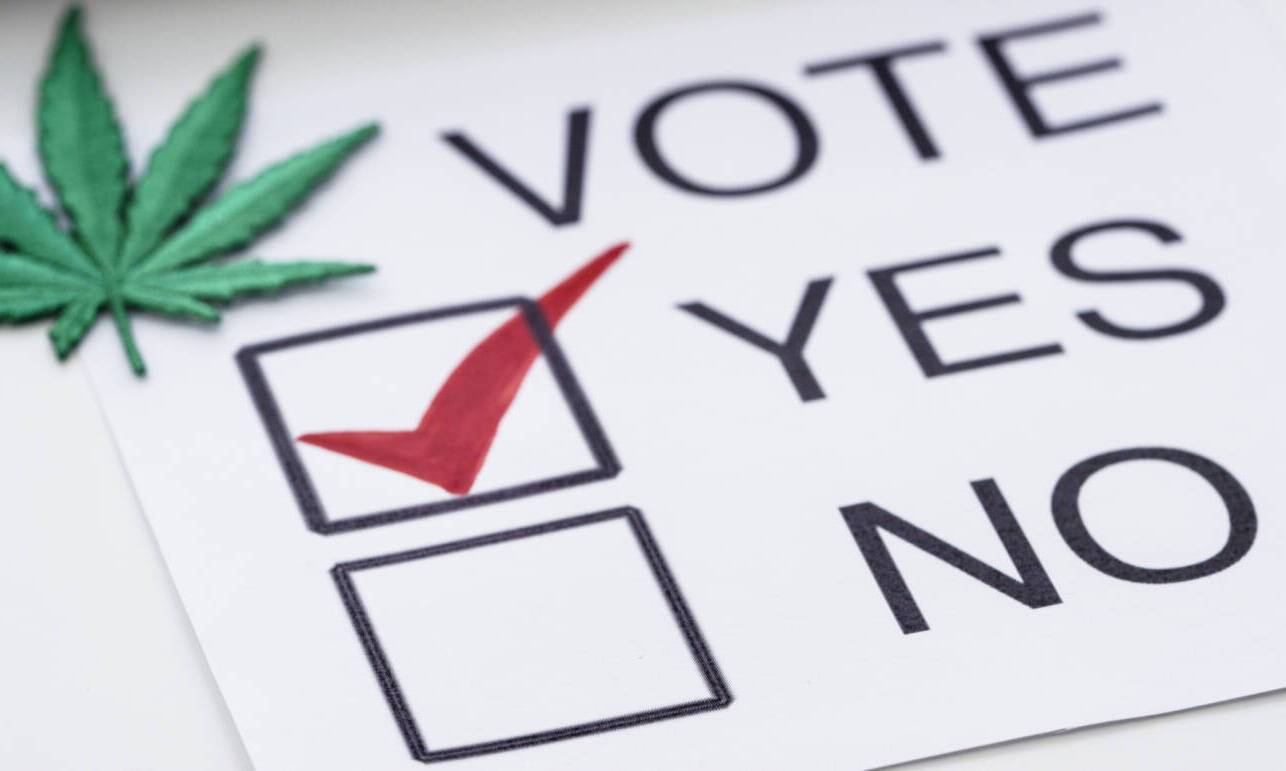 Texas
Texas can't seem to stay out of the news these days when it comes to many current political issues. Marijuana is no exception. While the conservative Texas Governor Greg Abbott won his primary by a huge margin, he now faces a worthy adversary in Democratic opponent Beto O'Rourke.
O'Rourke also won his primary by a large margin, and unlike Abbott, is a huge proponent of marijuana legalization. According to his campaign website, "When I'm governor, we will legalize marijuana and expunge the records of those arrested for marijuana possession."
While Texas almost always leans Republican, O'Rourke is likely to give some of the toughest competition the Republicans have seen in recent history. If he pulls an upset, the trajectory of marijuana legislation in the state could completely shift.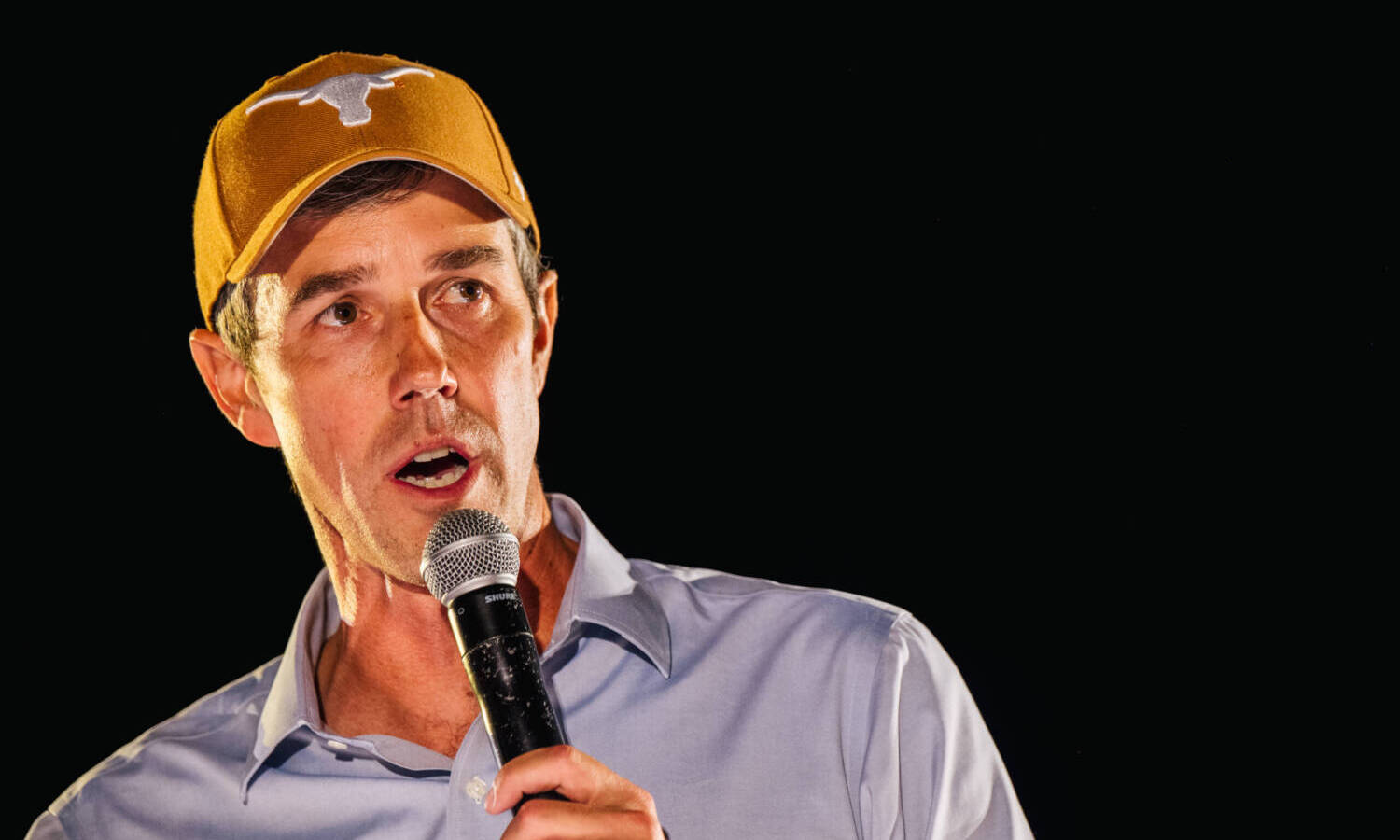 Austin Votes To Decriminalize Weed
An overwhelming 85% of voters in Austin supported a measure to decriminalize marijuana. The ordinance, which will become law, will prohibit Austin police officers from issuing citations or make arrests for Class A or Class B misdemeanor possession of marijuana offenses, except for limited circumstances.
RELATED: Beto O'Rourke: 'Republicans Like To Get High Just As Much As Democrats'
This measure may only change laws in Austin, but don't forget Austin is the Texas capital. Changes like this may spark debate, and may bring the issue to the main stage during the general election.
Pennsylvania
The Senate Republican primary may have been too close to call, but Democratic primary was a landslide victory for John Fetterman.
Fetterman has been very outspoken about being an advocate for marijuana legalization. Some are pointing to his victory as a message that states, and American's in general, are eager for marijuana legalization.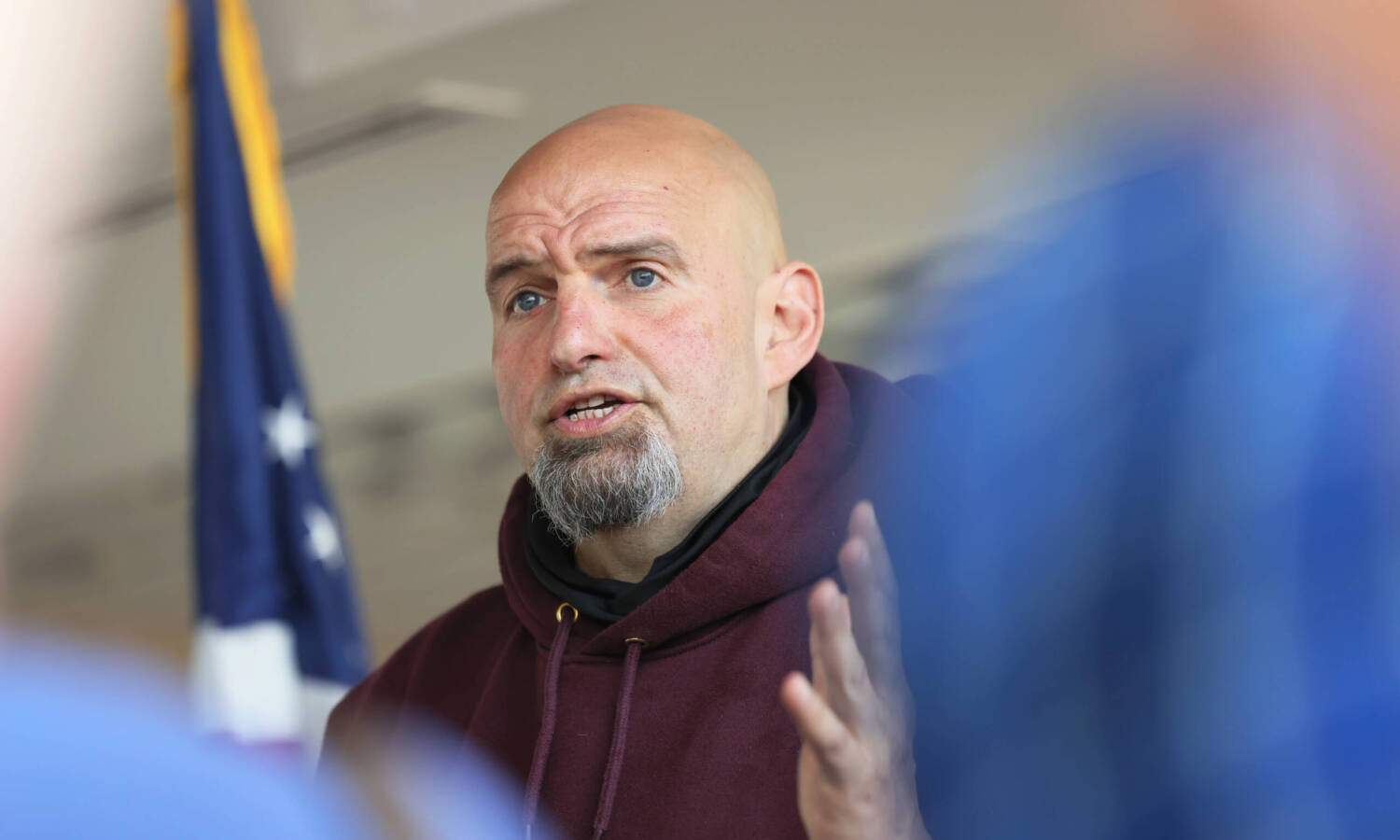 RELATED: Sen. Candidate John Fetterman: 'It's High Time We Get Our Sh*t Together And Legalize Weed'
"John's overwhelming victory in the primary should send a message to candidates of all political persuasions across the country," said NORML PAC Executive Director Erik Altieri. As the Republican race heads to an uncertain recount, and with Fetterman emerging as a formidable contender, Altieri believes this victory sends a message to the establishment to, "get on the right side of history or lose to someone with the courage of their convictions."
Other Races To Watch
Ohio Senate Race
The Republican primary victor, and bestselling author of "Hillbilly Elegy" J.D. Vance will face off against Democratic congressman Tim Ryan. While Vance has not been outspoken about cannabis legalization, Ryan has. Ryan is in favor of marijuana legalization and also voted in favor of the MORE Act.
North Carolina Senate Race
Many eyes are on the North Carolina Senate Race, as the current senator, Richard Burr, is retiring. The Democratic primary winner, Cheri Beasley, would be the first black woman to serve as senator in North Carolina. Beasley also said "It's past time we legalize & regulate cannabis in NC," on Twitter.
It's past time we legalize & regulate cannabis in NC. Taking this action will strengthen our economy, help family farms, & reform criminal justice.https://t.co/HpxyV8h1bh

— Cheri Beasley (@CheriBeasleyNC) July 11, 2021
The primary calendar is filled with elections sprinkled throughout the next few months. There are many more tight races, and several more states whose marijuana legalization may depend on election night outcomes in November.
Beto O'Rourke: 'Republicans Like To Get High Just As Much As Democrats'
Democratic gubernatorial candidate Beto O'Rourke said that if elected governor of Texas, he would pursue legalizing marijuana and that he anticipates the Republican majority in the Legislature would get on board.
"I'll let you in on a secret: Republicans like to get high just as much as Democrats," O'Rourke said, speaking during a South by Southwest panel in Austin on Saturday.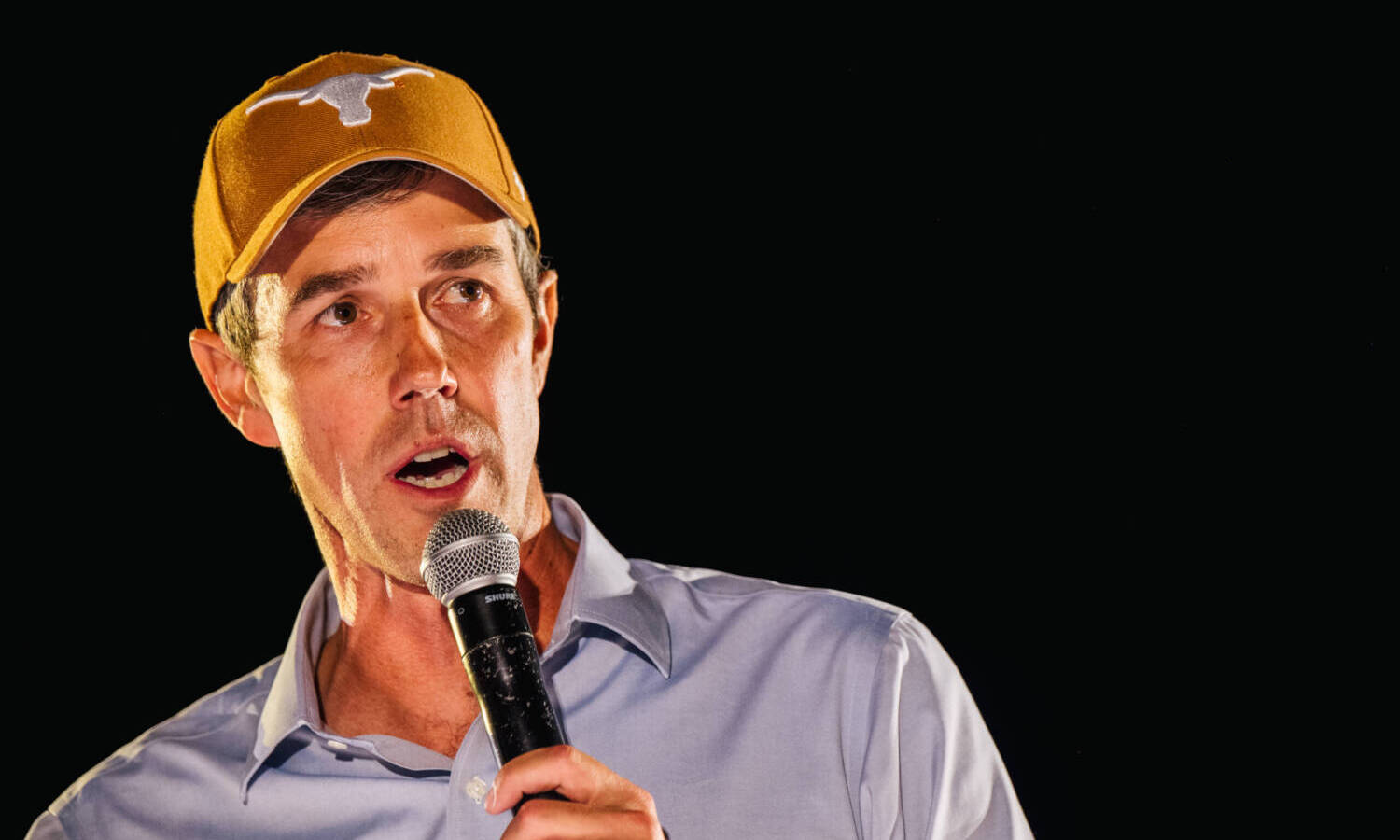 "When I'm governor, we're going to legalize marijuana in the state of Texas," he said. "(It is) a substance that is legal in most of the rest of the country, most of the rest of the free world."
While some Republican-led states have legalized recreational marijuana, Texas is not among them.
According to the Austin-American Statesman, O'Rourke's comments may work as an applause line, but they may also "undersell the difficulty of winning over the legislature's most conservative members" and the Lone Star state has some serious conservatives. Lt. Gov. Dan Patrick, for example, has repeatedly threatened to block marijuana reform and he sets the agenda for the Texas Senate.
O'Rourke has long championed efforts to decriminalize and legalize marijuana, including during his tenure on the El Paso City Council. In 2011, he co-authored a book, "Dealing Death and Drugs: The Big Business of Dope in the U.S. and Mexico," which argued that ending the federal prohibition on marijuana would reduce drug-related violence.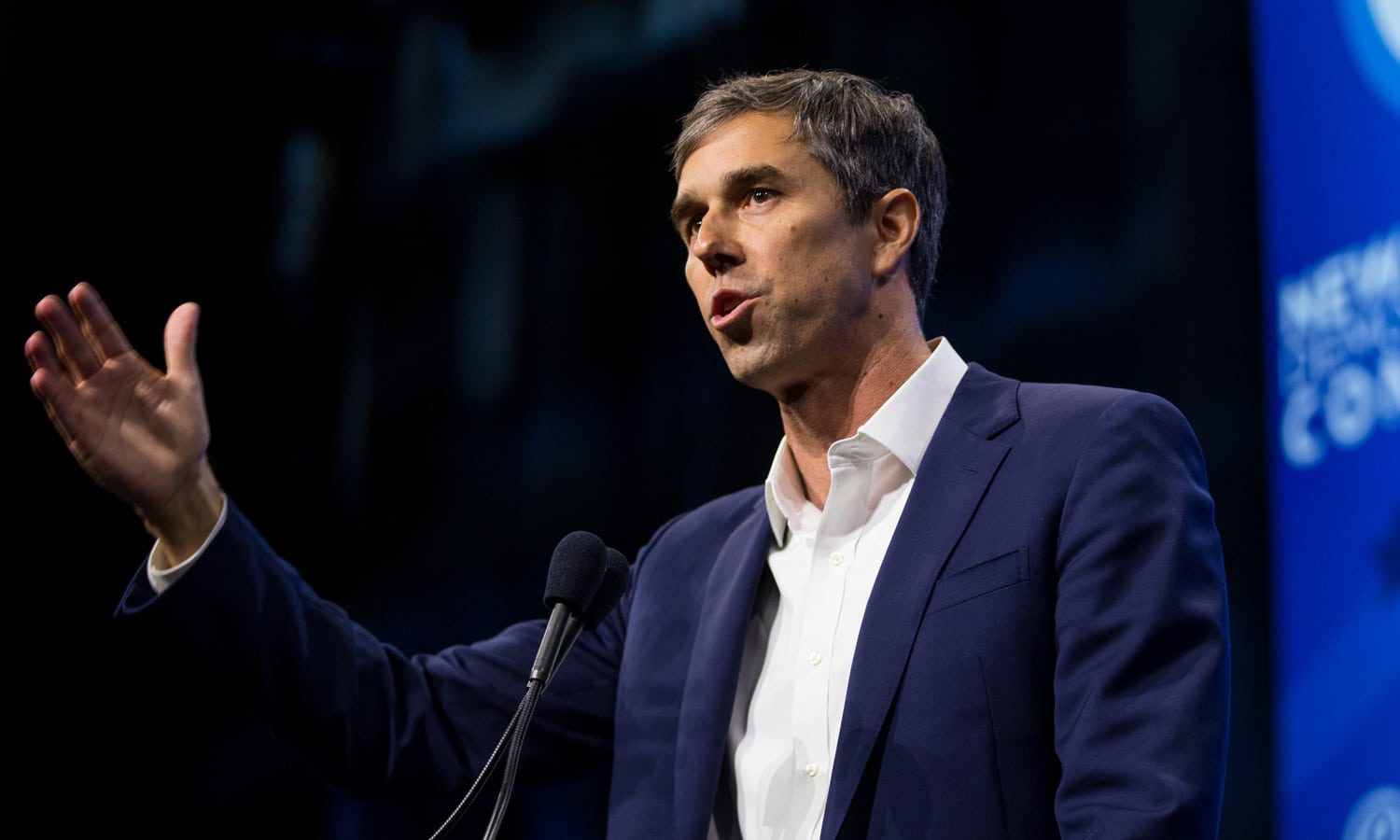 While Texas lawmakers did approve a slight expansion of the state's medical marijuana program during the previous session, the rules remain among the most restrictive in the nation.
RELATED: Beto O'Rourke's Support For Legal Weed Gives Advocates Hope For Policy Change In Texas
Earlier this year, advocacy group Americans for Safe Access gave Texas a failing grade for its program, saying it was neither accessible nor practical.
Nevertheless, O'Rourke suggested that Texas may not be immune to the sweeping tide of cannabis legalization.
RELATED: The Future Of Cannabis: Industry Experts Share Their Thoughts At SXSW
O'Rourke is facing an uphill battle in his quest for governor though as he challenges the two-term Republican Gov. Greg Abbott, whose campaign boasts a massive war-chest and has promised a "knock-out, drag-out fight" against O'Rourke.
This article originally appeared on Benzinga and has been reposted with permission.