What Are The Most Expensive Cannabis Strains On The Market?
This article originally appeared on Cannabis.net and has been reposted with permission.
You may be shocked to know that many of the expensive, premium cannabis strains on the market—past and present—have affordable alternatives. There's no need for spending hundreds of dollars on growing or purchasing a cannabis strain with high-quality genetics when you can settle for its cheap counterparts.
Dispensaries in most parts of the world group strains by price. Some of these products are priced on the high side, based on their fanciful names and the expensive cultivation techniques used to produce them. Yes, all cannabis strains do not have a standard breeding process. Some strains are produced by the citizen science approach—a system where growers irregularly play around with cannabis genetics to put out something unique. This approach produces nothing laudable, but a few times, it results in cannabis strains with the best of the best genes.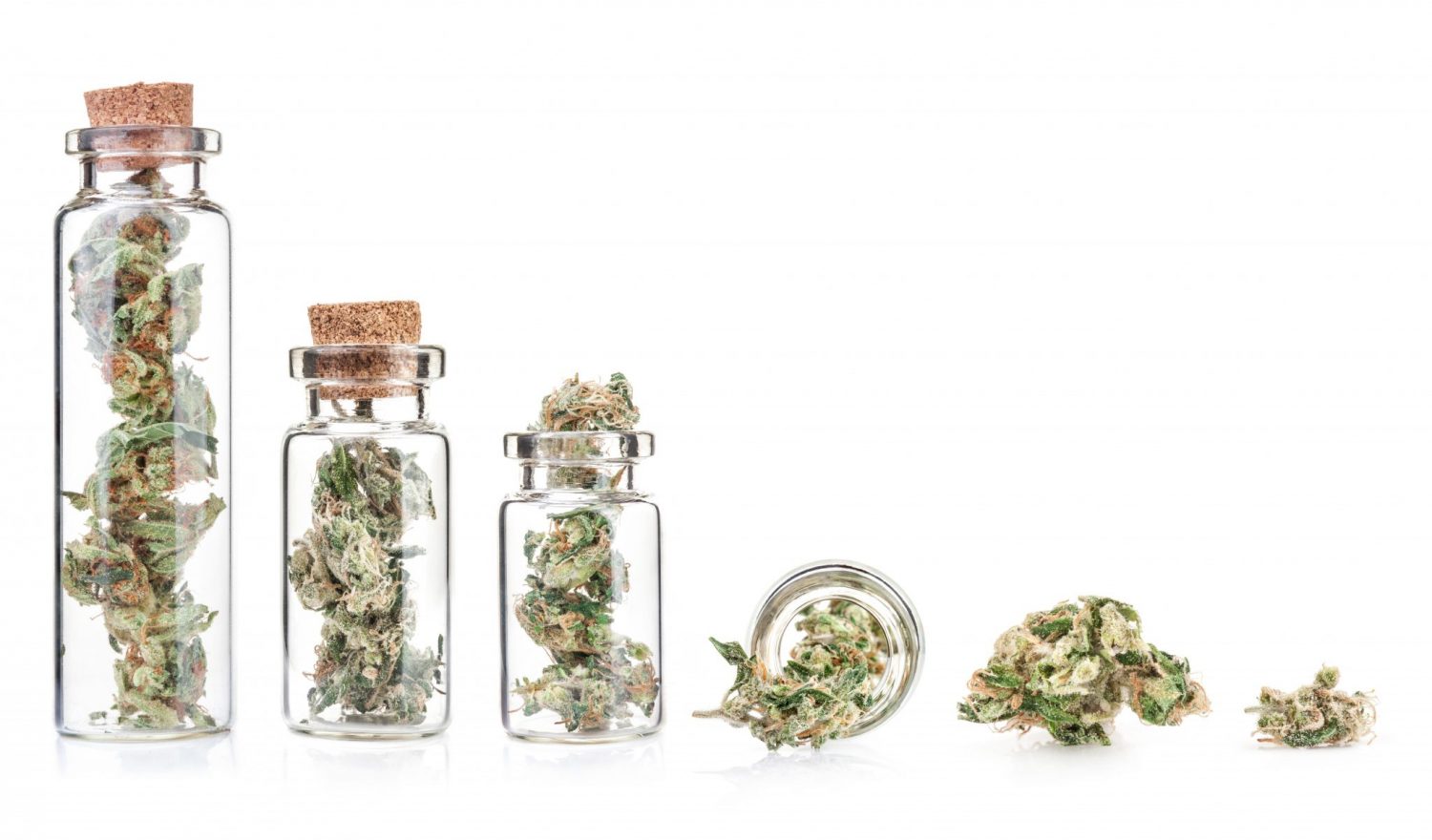 RELATED: Don't Shop By THC Levels: Here Are The Top 3 Cannabis Strains Based On Terpenes
Multiple strains were produced from extensive cannabis breeding practices. Here, high-tech-grade equipment and world-class genetic materials are handled by highly-skilled, experienced breeders. The products created here are often priced based on the input into the program, irrespective of the origin of the plant. Most of these strains emerge at far higher prices than regular strains.
The point is that some of these premium seeds are not worth the price tags they come with. Only a few are. While I won't excuse the fact that these premium strains offer unique impacts, I'd like to point out that some are actually over-hyped for easy marketing and quick sales. There are far better strains with better generic qualities and "psychoactive" highs than these premium, high-priced strains.
To further drive my point home, I've highlighted some of the most expensive cannabis strains across the globe and relatively cheaper alternatives that you can grow or use instead. That is, at a fraction of the intended price, you get to experience a similar experience.
Fruity Pebbles
Fruity pebbles have been out of style for a while now. Most growers, breeders, and consumers can testify to how this strain came and went like it was nothing.
Fruity pebbles emerged as a limited-time offer from Alien Genetics. The seed bank geneticists created this hybrid by mixing the Granddaddy Purple, Tahoe Alien, and Green Ribbon strains. With such powerful parent strains, fruity pebbles had no choice but to live up to their tantalizingly sweet reputation.
The strain exhibited some uniquely tempting effects that leaned more towards the indica morphology. The plant grew in a dense canopy fashion and was characterized by large, broad leaves with lateral growth. The buds were laden with very high levels of THC, making the product capable of a stoning body high. Even experienced veteran cannabis users could not escape the couch-lock effect of using fruity pebbles.
During the limited period fruity pebbles were sold, the scientists at Alien Genetics did not feminize them. Even if they did, the feminized strain never hit the market. Enthusiastic growers had to buy the seeds and hope for the universe to present them with a feminized plant. This would have been acceptable if each seed wasn't priced at $1,500. In the long run, the unreal terpene and cannabinoid profile weren't worth the exorbitant rate.
Cheap Alternative: Runtz
Developed by Zamnesia's genetics team, the Runtz strain is a better-tasting and more potent strain with similar effects to fruity pebbles. The breeding team discovered that Runtz was produced by crossing Zkittlez with Gelato.
Runtz has a reasonably rich terpene and cannabinoid profile. It is one of the tastiest and highly potent strains right now, with 27% THC and guaranteed large yields. It is priced at $9 per seed. Another advantage is that the seeds are feminized.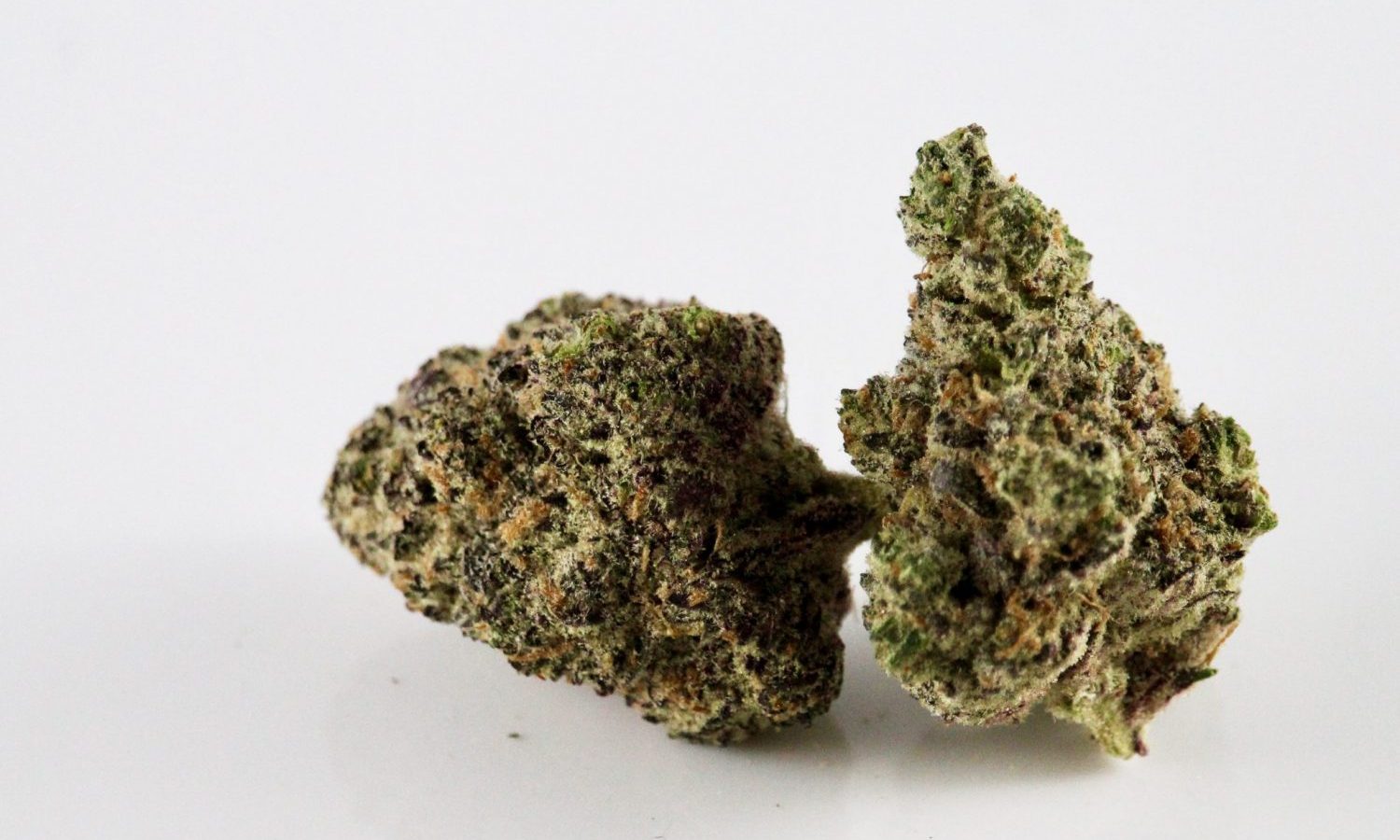 Oracle
In 2009, a new mysterious strain gripped the cannabis sphere. Then, reports flying around claimed that the oracle strain could be the most significant breakthrough for cannabis potency. Everyone wanted to have a hit with this cultivar.
In the end, it turned out that it was all an over-hyped product. The oracle team put out a rumor that their strain has an enormous THC profile of up to 45%. The rumors also claimed the cultivar could complete its growth cycle in a shorter time than every other strain in existence. Because of these unproven anecdotal claims, the strain's price skyrocketed to $1,000.
It wasn't until 2013 that these claims were proven to be false. Not only did Oracle not grow in record time, but it also didn't contain any reasonable amount of THC. It was a CBD-dominant strain as well.
Alternative: CBD Fix Automatic
It makes no sense to pay up to $1,000 for a CBD-based strain. Instead, you can purchase the CBD Fix Automatic strain, especially if you desire a similar experience as the oracle strain.
RELATED: Why You Should Be Mixing Your Cannabis Strains
This Zamnesia-produced strain contains about 14% CBD and 0.8% THC. The hybrid emerged from a mix between Northern Light Auto and another CBD-rich descendant. It costs less than $10 per seed.
Isla OG
This cultivar has undefined origins. It first came to light when the famous rapper 2 Chainz smoked it on a 24-karat gold rolling paper. Right now, I believe that it was a perfect marketing stunt to peg its price at an excessive rate.
Expert cannabis geneticists said that they suspect sativa-dominant parents produced the cultivar. The two suspects were Hawaiian and OG Kush. The current price is unknown.
A Cheap Alternative: OG Kush
OG Kush offers a remarkably similar experience to Isla OG. All the more reason why OG Kush is often considered the strain's potential parent.
OG Kush is popular among veteran and novice smokers alike. It is known for its high THC levels and unique flavors and aromas. With OG Kush, you get to get similar tastes and effects to Isla OG at a significantly lower rate. With $5, you can buy a seed of this feminized strain.
Bottom Line
Many breeders, including Zamnesia, offer highly potent strains for more reasonable prices. These strains were developed with the average smoker in mind. Not everyone can afford the most expensive strains on the market, so these affordable alternatives with great cannabinoid profiles aren't out of place. Without breaking the bank, you can have a similar or better cannabis experience.
This article originally appeared on Cannabis.net and has been reposted with permission.
Beyond CBD And THC: The Hottest Cannabinoids And Terpenes You Should Know
This article originally appeared on Cannabis.net and has been reposted with permission.
Cannabidiol (CBD) and tetrahydrocannabinol (THC) are the most widely researched compounds in the cannabis plant, and for good reason. CBD is renowned for its anxiolytic, anti-inflammatory, and analgesic, and anti-epileptic properties while THC gives users the high we all so love, but also has powerful therapeutic benefits.
Both compounds have shown tremendous success through both anecdotal evidence as well as clinical research when it comes to dozens of ailments: from cancer to Parkinson's disease, everyday stress and anxiety, depression, PTSD, nausea, insomnia, and so much more.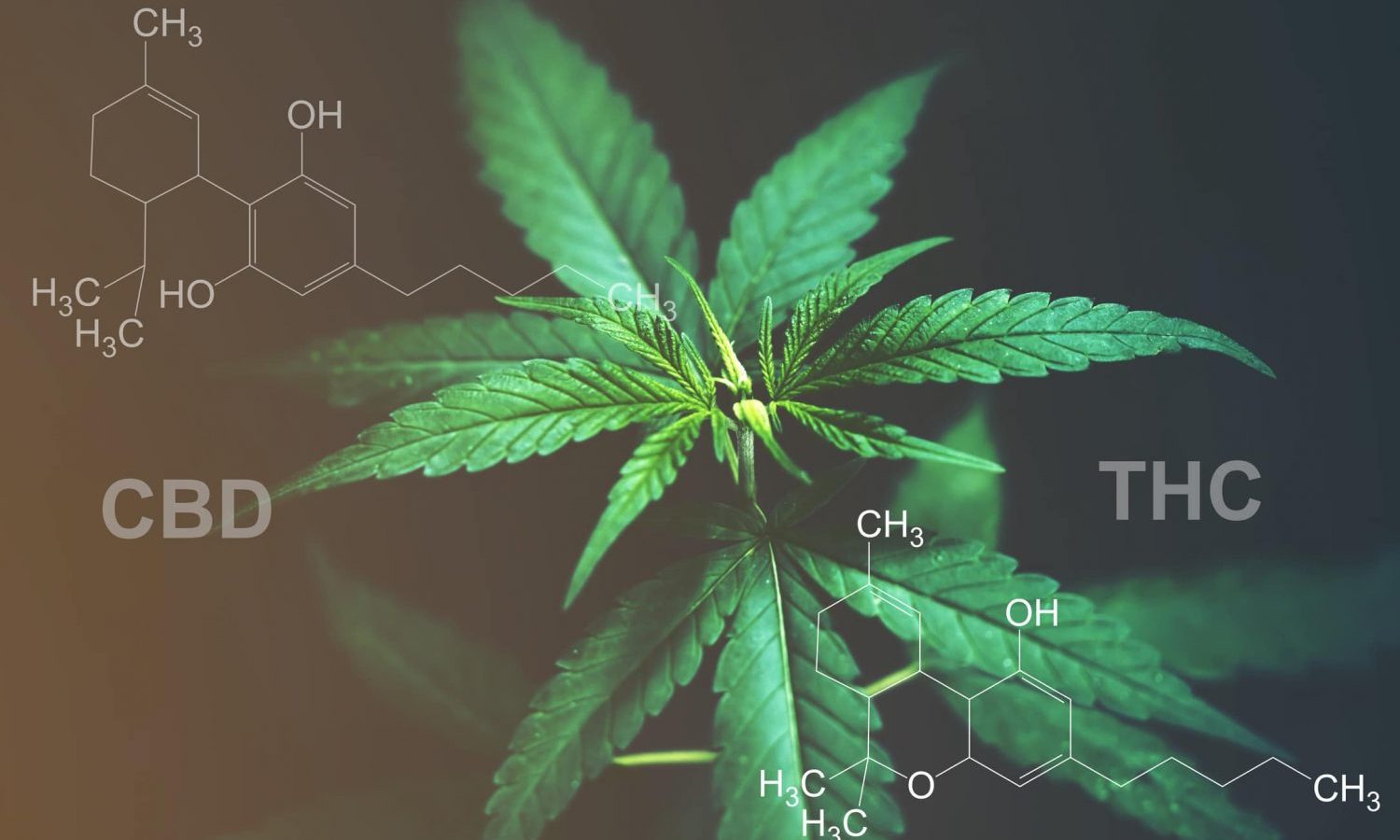 However, in recent years, researchers have discovered that there are other notable compounds in cannabis that are just as important as CBD and THC. In fact, many of them are even more significant for some people depending on the conditions they may have. Because of this, cannabis product manufacturers have been zoning in on these cannabinoids and terpenes that offer subtle yet powerful healing properties that you may be interested in exploring.
Consumers who live in states that have legalized medical or recreational marijuana can find an abundance of oils, food products, drinks, and even lotions that are powered by terpenes or cannabinoids alongside CBD and/or THC, are on the rise. On the other hand, in the past, consumers would seek out products specifically for the CBD and THC.
Terpenes
Terpenes are compounds in plants – not just in cannabis – that are responsible for its aroma and flavor profile. These occur naturally in the plant, and they served an evolutionary purpose: to ward off predators or attract pollinators.
Each strain or phenotype of cannabis has its own unique ratio of terpenes as well as cannabinoids. There are some 50,000 known terpenes today, but the cannabis plant has around 250, though scientists may soon discover more. Terpenes may be derived from the plant in essential oil form, though they can also be derived from other plants that contain the same terpenes such as lavender or pine. Where the terpene comes from will impact its consistency and purity.
RELATED: Don't Shop By THC Levels: Here Are The Top 3 Cannabis Strains Based On Terpenes
The best way to consume terpenes are through inhalation, edibles or drinks, and topicals. They are naturally volatile and potent, so one doesn't need much in order to feel its effects.
Here's a rundown of some of the most popular terpenes and their health benefits:
Terpinolene is not common nor is it abundant in cannabis, but you only need a small amount to experience its benefits. It has an herbaceous and floral aroma, and it is known for relaxing and sedating effects.
β-Caryophyllene is an anti-inflammatory terpene that also has antibacterial, antioxidant, and antimicrobial properties. Research has uncovered its potential abilities to fight against neurodegenerative diseases because it protects the brain from inflammation as well. Other studies show that it can help treat the symptoms of multiple sclerosis and Alzheimer's disease.
Myrcene is one of the most abundant terpenes in marijuana plants. It has an earthy and musky aroma but cannabis consumers appreciate its sedative effects. Myrcene is one of the compounds responsible for the couch-lock that users experience with some cannabis strains.
Humulene is common in cannabis as well as hops. It has a mildly spicy, musky, and earthy scent. When it comes to its medicinal benefits, humulene is renowned for its antibacterial properties and inflammation-fighting characteristics though some studies show promise in its ability for shrinking tumors.
Limonene is easily recognizable because of its sweet, fresh, and citrusy scent. You can detect limonene in lemony strains of cannabis which are associated with its mood-uplifting properties and mood enhancement, as well as its ability to relieve stress. It also has powerful anti-depressant properties that are ideal for anyone struggling with emotional distress; limonene is also gastroprotective and anti-fungal benefits.
Linalool has a woody, spicy, and floral scent. It is one of the oldest-known natural sedatives but aside from that, it has other important properties: linalool is an anti-convulsant, anti-anxiety, anti-depressant, and a muscle relaxant.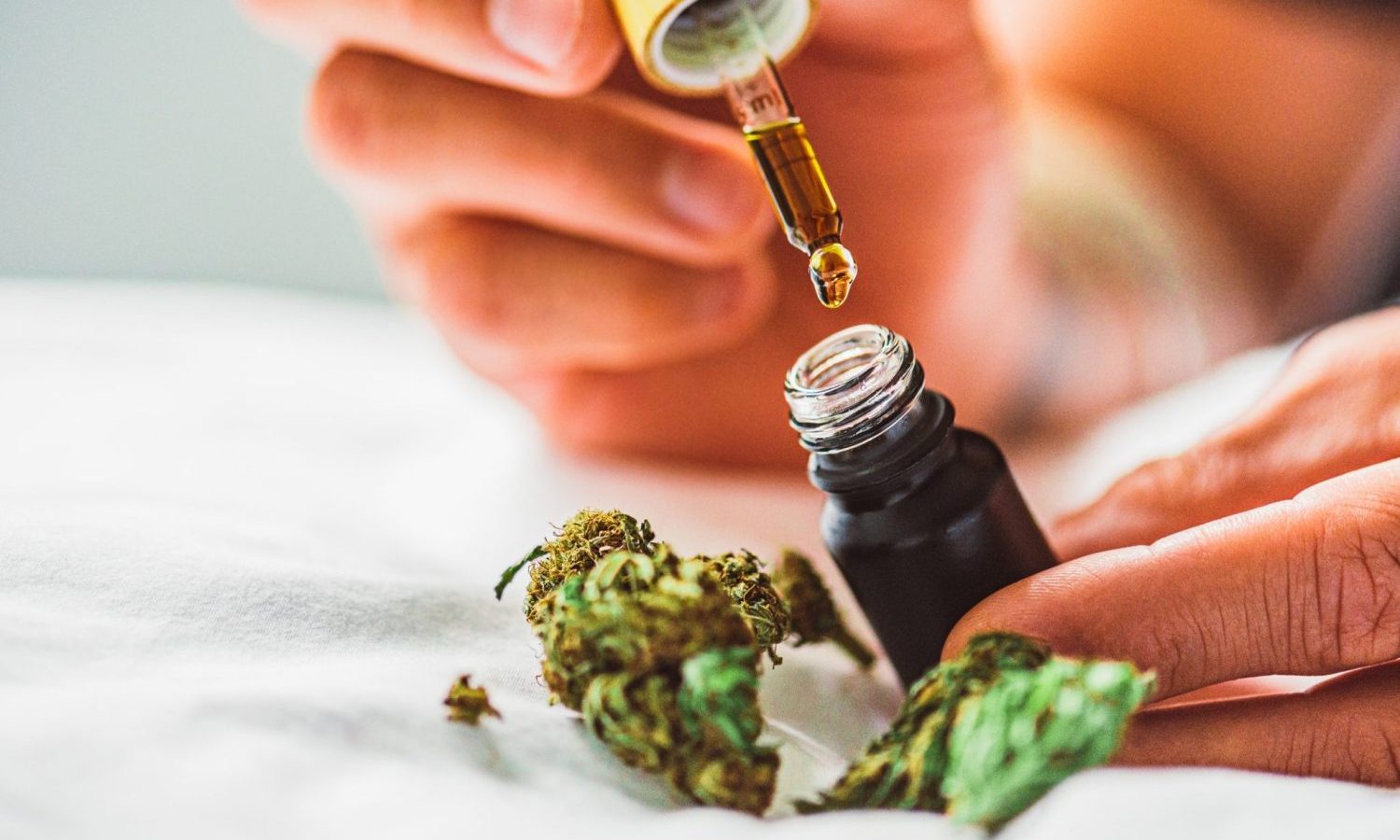 Cannabinoids
Cannabinoids are unique, naturally-occurring compounds in the cannabis plant. While scientists currently know of almost 500 different cannabinoids, we have only identified around 70 of them.
The most famous of these is of course, THC, which is the compound responsible for the psychoactive effects of the plant. CBD is the second most famous, which we mentioned earlier. All cannabinoids work by interacting with the cannabinoid receptors found outside of cells in the human body, most of which are concentrated in the central nervous system. The cannabinoid receptors are known as CB1 and CB2.
Just like terpenes, there are specific cannabinoid products that are now available on the market. Each of them have their own cannabinoid profile which has various benefits for the human mind and body.
Here are some popular cannabinoids to check out:
CBG: Cannabigerol (CBG) is the grandfather of THC and CBD, because chemically speaking, it serves as the foundation and building block that the cannabis plant uses to produce these other compounds. However, on its own, research shows that it may have numerous benefits especially for anxiety, treating IBS, tumors, and bacterial conditions.
THCV: Tetrahydrocannabivarin (THCV) possesses a similar molecular makeup with THC, though it has less carbon atoms. It can potentially be intoxicating though since it's so little, it's nearly impossible to feel anything. It's widely used as an appetite suppressant, so if you are trying to lose a little weight, it would be beneficial to look for products that have THCV. Research has shown that it can also be beneficial for diabetics in managing blood glucose.
RELATED: CBD, CBDa & CBGa: What's The Difference?
CBN: Cannabinol (CBN) is a cannabinoid created when THC has degraded because it was exposed to light, or when your cannabis has aged. However, if you ingest old cannabis, the CBN content is mildly sedating which can come in handy for people struggling with insomnia. Some researchers believe that even a small amount of CBN is adequate for relaxing the body compared to a 10mg pill of Valium.
CBC: Cannabichromene (CBC) is the second most abundant cannabinoid in most cannabis strains, after THC and CBD. It was discovered in the 1960's, and while there is still more research needed for this cannabinoid, scientists do know that it enhances the benefits of other cannabinoids especially CBG, CBN, THC, and CBD through the entourage effect. It's also interesting to note that current research says CBC is 10 times more powerful than CBD when it comes to treating stress and anxiety.
This article originally appeared on Cannabis.net and has been reposted with permission.
Organic, Vegan, Non-GMO? Applying Nutritional Terms to Cannabis Products
Nutritional terms are something we see every day, so much so that they've almost begun blending into the background. Organic, non-GMO, vegan, all-natural, raw, superfood, sustainable, and so on, are words you see and a large percentage of labels on consumable products. We tend to think about food in relation to these terms, but they're prevalent in the cannabis industry as well. For example, organic weed products can sell for two or three times more than conventional items, but the process of creating organic, non-GMO, vegan weed products is complicated and costly.  
To stay current on everything important happening in the industry, subscribe to the THC Weekly Newsletter. Also, it'll get you premium access to deals on cannabis flowers, vapes, edibles, and much more! We've also got standout offers on cannabinoids, like HHC-O, Delta 8, Delta 9 THC, Delta-10 THC, THCO, THCV, THCP & HHC, which won't kill your bank account. Head over to our "Best-of" lists to get these deals, and remember to enjoy responsibly!
---
Common nutritional terms and their meanings  
Let's start with a few basic terms you may hear when discussing food and other comparable products. The original "organic ideal" was to eat only local, seasonal, sustainable produce, but all these terms have different meanings (although a lot of overlap exists) and sometimes it can be a challenge to incorporate all these components into the final product. The term organic refers to the production of consumable goods without using fertilizers, pesticides, or other artificial agents. Any exceptions are listed in the National List of Allowed and Prohibited Substances.  
Local refers to foods grown within a certain radius that are consumed relatively close to where it was produced. The exact range varies from a few miles to about one hundred, depending on the product and local regulations. Seasonal means the food was grown "in season" and eaten when ripe, not imported produce. Sustainable, in the broadest sense, it refers to how well something maintains itself over a longer period of time. In food, it means the produce was grown in a way that does not deplete the earth around it of natural resources.  
Then we have non-GMO, which can get a bit complicated in terms of application. "GMO" stands for Genetically Modified Organism, and is an umbrella term used to describe any plant, animal, or other organism whose genetic material has been alerted in some unnatural way. Non-GMO implies the final product does not have any ingredients that were modified in a laboratory, but roughly 70% of products on supermarket shelves are, in fact, GMO.  
Vegan is self-explanatory but for the sake of being thorough, vegan items are made without using any type of animal byproducts or animal testing. The cutoff on what exactly is vegan and what isn't can vary for some people. For example, some vegans still consume honey while many do not. Same with eggs. Some have certain parameters for when they'll consume such products. For another example, I have chickens at home, 8 hens, no roosters. So, all the eggs produced by my hens are non-fertilized, not viable, and would go to waste if not consumed by someone.  
Similarly, raw food is completely unprocessed, similar to non-GMO, and "natural" has been deemed by the FDA to mean that "nothing artificial or synthetic (including all color additives regardless of source) has been included in, or has been added to, a food that would not normally be expected to be in that food."  
Organic, Non-GMO, vegan cannabis products? 
An upcoming movement within the cannabis industry, #whatsinmyweed focuses on the connection between shopping for cannabis vs shopping for food items. In both the cannabis and food industries, consumers are spending 60% to 109% more on organic, non-GMO, raw, natural, (healthy) options. It makes sense to see this crossover considering both cannabis and food are consumable products, and if we're promoting cannabis as a substance for wellness, it makes no sense for it to be loaded with pesticides, heavy metals, mold, and other contaminants that are detrimental to human health.  
Longtime cannabis industry operators can vouch for this, stating that craft organic options are selling for more, and at a much higher rate, than bottom shelf strains. This can be seen in the B2B sector as well, with cultivators struggling to sell bottom and mid-shelf flower. The price for that quality, in some markets, has dropped to as low as $100-$200 per pound, and that's IF a buyer is even found.  
"The organic side is really coming into its own," said Liz Geisleman, CEO of 710 Spirits, a Denver company that sells organic and conventional solvents to extractors nationwide. "Organic cannabis is coming fast and furious." 
And it's not just artisan buds that are fetching those higher prices. Edibles, topicals, and many other product types are switching to healthier alternatives as well. These days, you're more like to be able to find gummies that are flavored with natural fruit juices rather than artificial flavorings, or sweetened with real cane sugar as opposed to corn syrup. Obviously a gummy, is a snack and not something we can consider a health food, but eliminating bad ingredients, even if it's only little by little, does still make a difference in the long run.  
"Being organic, it's a bit of a slower approach," said David Bernard, vice president for growing operations for The Green Organic Dutchman in Mississauga, Ontario. "But once the systems are in place, you have a really healthy method of producing cannabis, and as the years go by, the margins increase." 
Production standards  
When it comes to creating organic cannabis products, naturally, it all starts with the way the plant is grown. But with no true production standards in place, and very little in the way of organic certifications, what exactly constitutes "organic cannabis"? It's important to note that just because cannabis products can't get a UDSA organic-certified label, business owners can still choose to abide by those standards in their cultivation and production practices. The problem at that point, is trusting whether the companies advertising "organic" products are self-regulating and actually committing to those standards. 
Luckily, there are some exceptions for this lack of oversight. Organic recognition for organic marijuana (more than 0.3% THC) from the USDA is obviously not going to happen until its federally legal, but hemp (less than 0.3% THC) is legal as per the 2018 farm bill, and can in fact, sport the organic label. Additionally, at the state level, we are seeing more of a push for organic standards in cannabis production, as demand continues to grow, and local governments try to thwart the still-thriving black markets.  
Take California, for instance, where the state's Department of Food and Agriculture (CDFA) recently released information for the new OCal Program, which is meant to establish regulatory framework to create "comparable-to-organic" standards in the cannabis industry. In Maine, the Organic Farmer & Gardener Association has launched a Certified Clean Cannabis Program (MC3) that would offer third-party verification for cannabis companies who claim their products are organic. Georgia (medical), Washington, and Massachusetts are working it implement their own standards and regulations as well.  
Organic extractions 
The next step in the creation of organic cannabis products, beyond flower, is extraction and processing. Certain extraction methods, careless manufacturing, or even using the wrong cleaning agents can ruin a product and strip of its organic label.  
Choosing an extraction method is key, and hydrocarbons like butane are out of the question. So that leaves: CO2, organic ethanol, or solventless (such as cold-press extraction); all of which have their ups and downs. If we take solventless extraction, those methods are intrinsically organic, but they're slow and it's difficult to scale how much you're going to get at the end.  
Organic ethanol is another option, but not a very cost-effective one. Organic ethanol can cost anywhere from two to ten times as much conventional ethanol, so that's not an option for man companies. "It's not really cost effective at this point to use organic ethanol," said Smoke Wallin of Vertical Cos., a multistate marijuana operator in Agoura Hills, California, and CEO of its hemp-derived CBD spinoff, Vertical Wellness. "The market is there," he said. "The future play for processing is going to be significant growth on the organic side." 
Wallin's company, and many others, are opting for CO2 extraction simply because it's the most affordable option that still falls under the umbrella of organic. During CO2 extractions, pressurized carbon dioxide is used to draw out naturally occurring phytocannabinoids and terpenes from raw cannabis flower.  
Final thoughts 
The way it's looking now, the future of cannabis is in the high-end, artisan-style, organic, non-GMO, natural products. This pattern has already been seen in the food industry. Since the USDA began requiring companies to print nutrition facts on their products, consumers became increasingly conscientious of what they were putting in their bodies; it's no surprise this mindset eventually spilled over into other industries, like cannabis.
Welcome to the site! Thanks for making it to CBDtesters.co, the top internet spot offering up fully-rounded independent news covering the growing cannabis and psychedelics industries. Stop by frequently to stay up-to-date on these dynamic industries, and make sure to sign up to The THC Weekly Newsletter, to ensure you're never late on getting the news.
Related
Cannabis Vaping Among Teens Higher Than Ever, Especially Among High School Seniors
Cannabis vaping is increasing as the most popular method of cannabis delivery among all adolescents in the U.S., as is the frequency of vaping, according to research done at Columbia University Mailman School of Public Health.
The study found that the frequency of vaping cannabis among adolescents from all demographic groups is reported at six or more times per month, and rising faster than occasional use. Those who vape and smoke nicotine are more than 40 times more likely to also vape and smoke cannabis, according to the study published in the journal Addiction.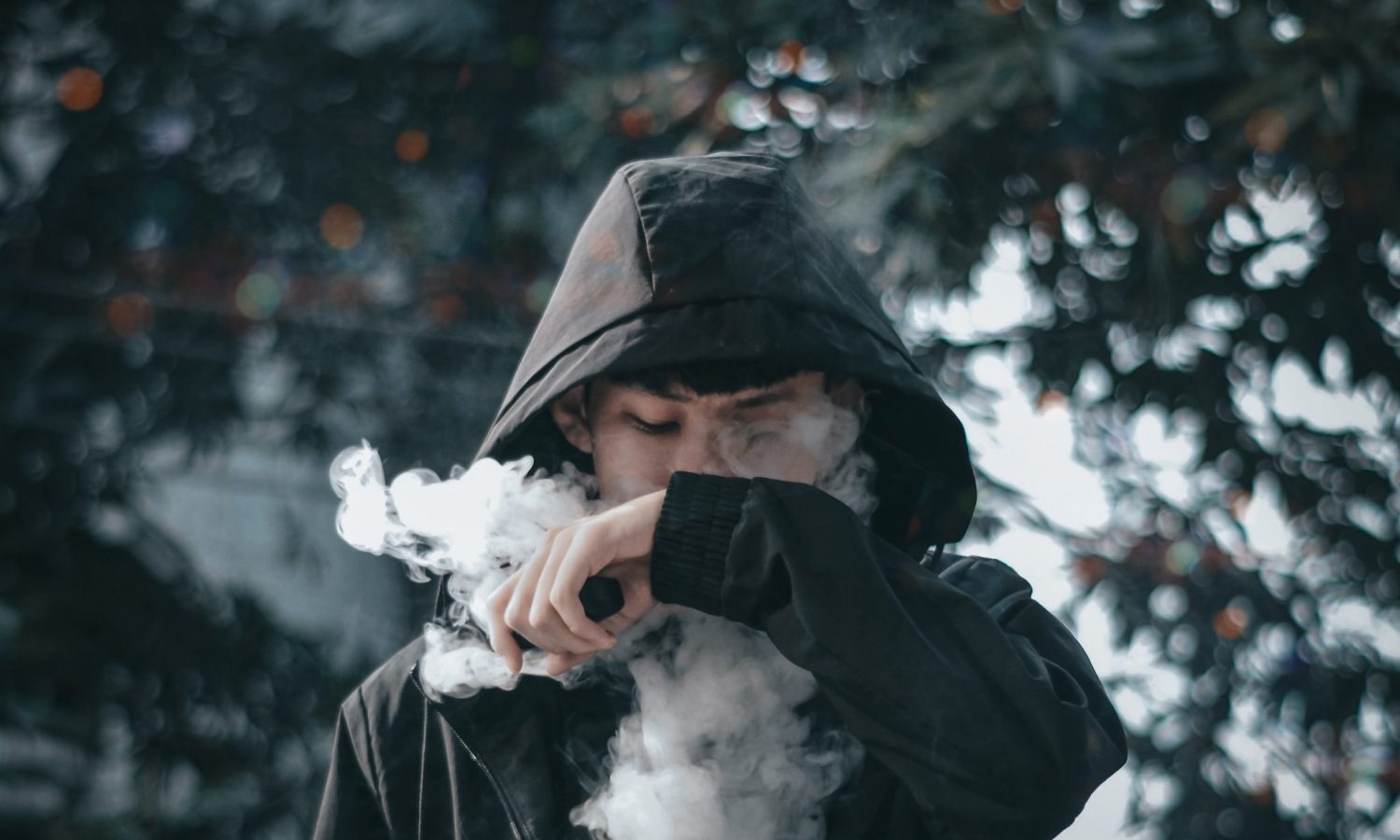 Relatively Unstudied Until Now
Trends in vaping use have largely been unexamined including frequency, emerging disparities and use with other substances — all critical information said Katherine Keyes, Ph.D., professor of epidemiology at Columbia Mailman School.
"Heavy and frequent use of cannabis is increasing among U.S. adolescents, and vaped systems for products for both cannabis and nicotine are growing in number so understanding the prevalence and patterns of frequent cannabis vaping is important public health information for prevention," Dr. Keyes said.
"Given rising concerns about cannabis vaping in terms of safety and potential for transition to cannabis use disorder especially at frequent levels of use, these results indicate a necessity for public health intervention and increased regulation."
The Study
The findings are based on the annual survey Monitoring the Future, in which a population of 51,052 high schoolers were randomly selected and invited to participate for two years, per Columbia's Public Health Now.
According to Keyes, tobacco use and e-cigarettes, as well as binge drinking, are strongly linked to frequent cannabis use – both vaping and non-vaping. The evidence indicates that young adults who use nicotine, especially through vaporizers, are more likely to later vape marijuana.
RELATED: Cannabis Use Among Teens Drastically Declined, Confirms Government-Funded Study
In fact, adolescents who reported smoking and vaping nicotine on more than 10 occasions of binge drinking, were 42 times and 10 times more likely to report past 30-day cannabis use with vaping, respectively, compared to no use.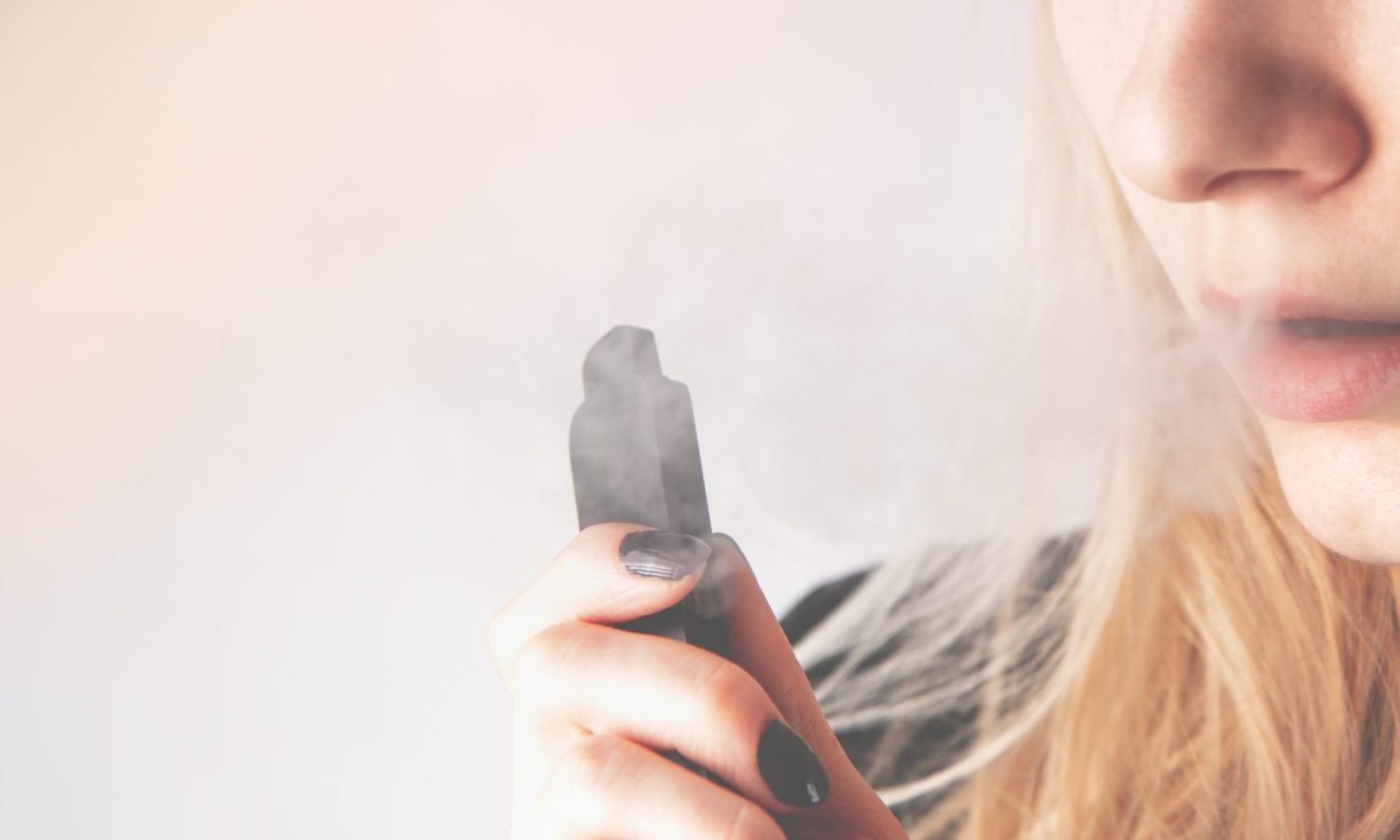 "Given that it is easier for adolescents to conceal vaping than cannabis smoking, this mode of cannabis use may facilitate more frequent use," Keyes said.
Prevalence increased across grades, with the largest burden among high school seniors for whom past-30-day prevalence almost tripled from 5 percent (2017) to 14 percent (2019). The one-year increase in this grade from 2018 to 2019 (7.5 percent to 14 percent) is the second-largest one-year increase in any type of substance use prevalence ever tracked by Monitoring the Future.
RELATED: Teen Vaping Continues To Increase And Could Have These Long Lasting Impacts
"This persisting prevalence of daily cannabis use, which in 2020 use was higher than any year since 1981, is of further alarm for several reasons, Keyes said. "Heavy levels of cannabis use are associated with adverse cognitive and social outcomes for youth, as well as long-term trajectories of drug use that may have adverse health and other consequences."
Keyes added, "As cannabis legalization continues across U.S. states, and as products, delivery systems, potency and marketing proliferate within a for-profit industry, increased attention to youth trends, including investment in sustained and evidence-based prevention and intervention, is increasingly urgent."
This article originally appeared on Benzinga and has been reposted with permission.