Whether For or Against Marijuana Legalization, Most American Voters Agree Cannabis Businesses Should Have Banking Access
Most US Voters Think Cannabis Businesses Should Have Access To Legal Banking Services – So Why Isn't It Available Yet?
Legal cannabis businesses still face the ludicrous struggles of operating in all cash. This comes with serious consequences, particularly when it comes to safety and security not just for dispensaries but for their employees and the public as well.
It all boils down to the federal status of marijuana: since it's still a Schedule 1 substance, banks will continue to refuse working with dispensaries and other cannabis businesses, making it impossible for them to allow customers to pay in credit card. Consumers are constantly looking for ways to pay through credit card but it isn't the fault of dispensaries when they can't. Federally regulated banks just cannot work with businesses involved with Schedule 1 substances.
A new survey even reveals that most voters already think that cannabis banking reform should already happen. The poll, conducted by the Independent Community Bankers of America (ICBA), revealed that 71% of US voters back cannabis businesses' ability to access banking services in states where it is legal.
ICBA was the first national banking group to ever back the SAFE Banking Act, and they also testified before Congress to help pass the bill.
"US voters have made clear that current law inhibiting access to the banking system for cannabis-related businesses has a negative impact on local communities,' said ICBA's CEO and President, Rebeca Romero Rainey. "With a supermajority of US voters voicing support for allowing cannabis-related businesses access to the banking system, the Senate should act now on bipartisan cannabis banking legislation that the House has passed seven times," she says.

The poll also found that over 80% of voters acknowledge that businesses who work solely with cash have to face a much higher risk for theft or robbery. Meanwhile, 62% of voters agree that preventing cannabis-related businesses from being able to use the banking system will increase the risk to public safety.

"Americans understand that no industry can operate safely, transparently or effectively without access to banks or other financial institutions, and it is self-evident that this industry, and those consumers that are served by it, remain severely hampered without this access," explains NORML Deputy Director, Paul Armetano in a statement on the matter. "In order to truly bring the marijuana industry out of the shadows, actions need to be taken by Congress to repeal these outdated and discriminatory practices," he says.
Why We Need To Pass The SAFE Banking Act Now
The SAFE Banking Act was introduced last March 7, 2019 to the House of Representatives thanks to Ed Perimutter (D-CO). However, the bill has had to face numerous hurdles over the last few years.
The SAFE Banking Act was designed to offer protection to banks and other financial institutions and their insurers if they decide to work with legal cannabis businesses that comply with state laws. It also prevents federal bank regulators from penalizing financial institutions if they service cannabis-related businesses. Should the law be enacted, any transactions among banks with cannabis businesses would no longer be treated as an illegal activity as it does today, given the Schedule 1 status of marijuana.
In addition, the bill would offer protection for lawyers that consult with cannabis businesses. It would ensure that people that work in the legal cannabis industry can have access to counsel while preventing money laundering and other crimes that have been linked to businesses operating in cash transactions.
According to Sen. Bob Menendez (D-NJ), the bill can also protect ancillary businesses that work with the cannabis industry. During a Senate Banking Committee hearing last week, he discussed the urgency needed to pass the SAFE Banking Act since it also covers provisions for insurance.
"I'm concerned that businesses that have nothing to do with cannabis could face serious consequences," Sen. Menendez told Kathleen Birrane, who represents the National Association of Insurance Commissioners. "Imagine a scenario where a New Jersey lightbulb manufacturer sells a product to a state-legalized cannabis business and there's a fire related to the lightbulb causing the business to suffer loss," he explains. "Under current law in the scenario I just described, could the lightbulb manufacturer's insurance company face federal charges they paid the claim?"
There are many lawmakers that already support the bill, though there are those on the Senate leadership that don't support it.
"It's time to close the deal in SAFE Banking Plus," adds Sen. Jeff Merkley (D-OR). "No one has paid a political price ever for supporting cannabis in this country," he says.
Last July, the SAFE Banking Act was passed in the US house for the 7th time but Senate has yet to take it up.
Menendez also authored the Clarifying Law Around Insurance of Marijuana (CLAIM) Act, which would protect insurers working in cannabis. It was added as a provision within the SAFE Banking Act.
Aside from safety concerns, businesses that operate on cash-only basis sees a much higher turn over rate. According to data, there is actually a 40-60% employee turnover rate within the cannabis industry. Many employees will tend to quit because they are scared of the consequences that come with dealing in all-cash transactions. These include the risk of being involved in dangerous situations including armed robbery and theft. These have caused employee fatalities in the past, so it's a completely rational fear.

To add insult to injury, cannabis businesses already have a difficult time attracting the right employees due to banking difficulties. Without the SAFE Banking Act in place, they cannot offer 401(k) plans and other necessary financial benefits that would attract the right people. These seem like a pipe dream when basic financial services such as being able to open a savings or checking account is already impossible. This is why the cannabis industry needs the SAFE Banking Act right now.
BANKING FOR CANNABIS, READ ON…
UFO FUNDING ALLOWED, BUT NO CANNABIS SAFE BANKING ACT IN DEFENSE BILL!
Meet New York's Cannabis Director of Policy
As part of New York Cannabis Control Board's (CCB) meeting on August 15, 2022, the CCB proposed and approved John Kagia as the Office of Cannabis Management's Director of Policy. Given the expansive and stratified plans for New York's adult-use cannabis industry (with the general ban on vertical integration, emphasis on social equity and advanced conditional licenses), the Director of Policy will have a quite a few responsibilities.
From the OCM's position posting, the Director of Policy's duties will include (but will not be limited to!):
Overseeing data analysis and evaluation of programs, policies and initiatives of the OCM;
Managing the strategic planning, implementation and evaluation of the OCM's policy initiatives and serving as a senior advisor to Executive Staff;
Directing the evaluation of the impact of cannabis legalization using key indicators across a variety of sub-populations and metrics;
Researching, interpreting and analyzing pending legislation, laws, policies and administrative guidelines or case law focusing on the effects of legislative enactments, issues, other rules and regulations affecting the administration, programs operations or service delivery; and
Using scientifically and epidemiologically valid methods and standards for policy development.
A few interesting things to note based on the identified duties. First, the OCM clearly was looking for someone with a background in data analytics. Second, there appears to be an ongoing political component in that the Director of Policy appears to be tasked with providing analytic support for the OCM and CCB's policies.
And it looks like the OCM and CCB found a near perfect fit. Prior to be approved and hired by the OCM, Mr. Kagia was the Chief Knowledge Officer for New Frontier Data. From his bio:
John Kagia is a pioneering thought leader in the cannabis industry. He has developed market leading forecasts for the growth of the industry, uncovered groundbreaking insights into the cannabis consumer, and led the first-of-its-kind analysis of global cannabis demand.

Kagia works with investors, business owners and operators, and industry innovators to understand the fast-evolving industry, capitalize on emerging opportunities, hedge against risks, and predict market-defining trends. Leveraging his years of experience managing research studies for industry-leading clients including Accenture, Boston Consulting Group, IBM, Microsoft, and the U.S. Department of State, Kagia brings a keen understanding of how market insights enable organizations to plan, grow, compete, and measure performance more effectively.
From the OCM's perspective, the emphasis on data analytics was plainly met in Mr. Kagia. Given everything that is happening in New York's adult-use cannabis industry, Mr. Kagia will have no choice but to hit the ground running, but it certainly seems like a good match and a step in the right direction.
Idaho Is So Anti-Weed That They Won't Even Let Your Pets Have CBD for Arthritis or Anxiety
From the 1st of November, in the state of Idaho, the trade of CBD for pets and other hemp-derived or infused products will be banned. 
Chanel Tewalt, the deputy director of the Department of Agriculture in Idaho stated that the products are seen as adulterated products and they are seen that way both at the state and federal levels.
The Department of Agriculture of the state released a memo back in July noting that hemp or its derived products, including but not limited to CBD, are not acknowledged by the Association of American Feed Control Officials(AAFCO) or the United States Food and Drug Administration as legitimate feed ingredients.
It seems apparently doggy treats are not left out of the CBD craze.
The declaration in July highlighted how state regulators across the country have needed to give chase to an ever-developing CBD market that became a reality due to congress passing the 2018 Farm Bill that made hemp production legal.
Shortly after the bill, other states positioned themselves to adopt their separate new hemp regulations. This also included Idaho, which just last year enacted its own law on legalizing hemp. Idaho became the last state in the nation to make industrial hemp legal as a result of the bill.
EFFECT OF THE BILL
In the previous year, the Governor of Idaho state, Brad Little, signed a measure into law that gave permission for the cultivation and shipment of hemp containing up to 0.3% of THC (the component of cannabis that gives marijuana its high), according to a story from the Associated Press at the time.
However, as the department of agriculture of the state pointed out in a document it issued in July, "the new legislation did not authorize hemp in every context or in all the possible product kind.
In a similar vein, hemp is not accepted under Idaho law as a feed or medicine ingredient. State or federal law has not yet defined safe concentrations of hemp and products produced from hemp in animal feed. Because of this, it is illegal to combine or add these goods to commercial feed as they are not authorized to feed materials. The department of agriculture stated that this includes treats, feed, and medicines made for livestock, pets, or other animals.
As hemp production starts to take place in Idaho, The International Swaps and Derivatives Association (ISDA) is collaborating with new hemp license holders and animal feed manufacturers to clarify the state's laws relating to them. The demand for hemp-based animal feeds and medicines have increased substantially, and these goods are now widely available both online and in physical locations. We acknowledge that certain states have passed legislation and regulations allowing hemp to be used in both human and animal food," the department continued.
CBD-INFUSED PRODUCTS AS FEED FOR PETS
In a statement, the department of agriculture stated that it enforces animal feed law throughout the state and it also recognizes that a lot of retailers have already been supplying products with hemp or hemp-derived compounds under the idea that these items are authorized in Idaho."
Beginning on November 1, the department of agriculture will begin screening for hemp and animal feeds and treatments produced from hemp," according to the government.
The memo stated, "These items are not authorized in Idaho, and if discovered on or after the first of November this year, will be susceptible to a cease sale and additional action by the department.
According to the department, there has been a nationwide push by the feed regulators, animal health officials and the animal feed industry to push for more studies of hemp products so as to create uniform regulation, including a joint letter from the American Veterinary Medical Association and over a dozen different animal care groups focused on addressing health issues of hemp in the feeds of animal and also the safety of food-producing animals consuming untested products in the food chain of humans.
Animal medications are products designed to support an animal's structure, health, or function and they are frequently added to animal meals or taken orally as supplements. Except when these items are mislabeled with nutritious claims or are deemed adulterated, animal treatments are free from feed restrictions in the state of Idaho. In the memo, the department of agriculture said that contaminated and illegally promoted and distributed animal treatments containing hemp were being sold in Idaho.
Due to concerns that the cannabinoid might be harmful to animals and the food supply, the U.S. Food and Drug Administration in May issued orders to three hemp businesses in different parts of the country to cease the distribution of CBD products to animals. In the meantime, the first batch of industrial hemp seeds in the state of Idaho has been harvested at a farm in Buhl since the beginning of this month.
In the U.S, the state of Idaho was the last to make the production, distribution, and trade of industrial hemp legal.
PROTESTS AHEAD OF BAN
Businesses have created a petition on Change.org asking Idaho Governor Brad Little to intervene. They are pleading with him to postpone any enforcement of a ban on dosage form CBD pet products until the 2023 legislative session to allow for adequate deliberation on the matter.
There are already about a thousand signatures on the petition. One of the signatories stated that this situation can be seen as another instance of naïve and foolish governmental overreach.
Another stated that they require options for caring for their dogs as their elderly dog no longer needs to take medications that would harm his liver over time because of CBD oil.
A rally will take place at Bark n' Purr Boise's location on September 24, 2022, starting at 1 pm in addition to the petition.
BOTTOM LINE
Just as it was with human use, CBD for pet medical use has hit a snag, as the state of Idaho has decided to prohibit the use of CBD products to treat or as feed to pets. Despite one or two positive claims, the state feels there just isn't enough evidence to accept the use of a potentially damaging substance to pets.
IDAHO IS ANTI-CANNABIS, READ ON…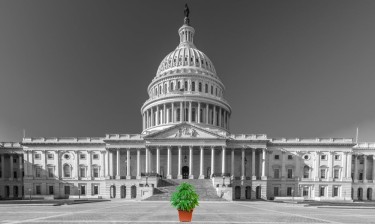 Disclaimer: This content is meant for educational purposes only. It has been compiled with research from external sources. it is not meant to substitute any medical or legal advice. Please see your local laws for the legality of cannabis use.