WSBA Webinar: Counseling Your First Cannabis Client
Register HERE
Hosted by the Washington State Bar Association, this presentation will provide attorneys with an overview of some key, current topics related to cannabis law. The presentation is designed to help lawyers identify issues during the course of representing clients in the cannabis industry.
The first session will offer an introduction to the legal framework of cannabis regulation, with particular emphasis on federal-state tension, and will delve into the intellectual property issues faced by cannabis companies.
In the second session, we will consider how cannabis considerations impact corporate transactional work, including M&A, traditional lending, and venture capital.
The final session will cover the international dimensions of cannabis law, including import and immigration restrictions. Please find the schedule below:
---
Schedule
8:10 a.m. Webcast Lobby Opens
8:25 a.m. Welcome and Introductions
8:30 a.m. Introduction to Key Cannabis Legal Issues
What is the substance of the significant tension among
state and federal laws surrounding marijuana as a controlled
substance? How has hemp changed the cannabis business
landscape? What is the legal status of cannabinoids like THC,
CBD, and other emerging variants? What is the current state of
Washington's marijuana and hemp industries?
9:30 a.m. Financing, Transaction Structures, and Intellectual Property
What are the challenges inherent in cannabis companies
seeking outside funding from banking institutions and
private parties? How are non-licensed companies involved
in the cannabis trade? What are the challenges to industry
consolidation within Washington and across state borders? How can cannabis companies protect and monetize their intellectual property at the state level and through the USPTO (U.S. Patent & Trademark Office)?
10:30 a.m. BREAK
10:45 a.m. Import/Export and Immigration Issues
How can a cannabis company get its raw materials and goods
across international borders? What should non-US citizens be
aware of before engaging in a cannabis business and traveling
to the U.S.? What are the roles of the U.S. CBP (Customs and
Border Protection) and other federal agencies and their recent
enforcement trends?
11:45 a.m. Live Q & A with Jonathan Bench – Harris Bricken, Seattle
---
* NOTE: This is a moderated replay of "Counseling Your First Cannabis Client: Marijuana vs. Hemp, State vs. Feds, and Other Key Issues" which was originally broadcast on February 2, 2021. Per APR 11(c)(2) "a lawyer, LLLT, or LPO cannot receive credit more than once for an identical activity within the same reporting period."
Register HERE
Cannabis Council? – 15 Cannabis Attorneys Helping Weed Businesses Get Going
Despite cannabis legalization going around the country, cannabis lovers are still at risk of being indicted by federal and state cannabis laws for multiple cannabis offenses. For example, consuming cannabis in a federal space is enough grounds to be prosecuted for using recreational cannabis in a form with only medical cannabis legislation.
As you can see, there are many cannabis-related offenses a person could directly or indirectly partake of. This article aims to bring you up to speed on the top 15 influential cannabis attorneys you need to have on speed dial. The truth is, you can never predict when you'll need it, at least not with the way rules and regulations are constantly being modified. Europe has a new list of cannabis attorneys to check out as legalization continues across the pond.
Note: The following names are not arranged in any order.
Law Firm: Sacks Weston Diamond LLC, Pennsylvania
Alma mater: Dickinson School of Law
Field: Personal litigation and Medical cannabis law
Sacks is a renowned lobbyist and speaker at the continuing legal education (CLE). The Pennsylvania-based medical marijuana and hemp lawyer won the 2018 committee of the year award through his service as co-chair of the Pennsylvania and Philadelphia Bar's medical cannabis and hemp law committees.
Law Firm: Chernis Law Group PC, California
Alma mater: Fordham University Law School
Field: Regulatory law, civil litigation, criminal defense, and corporate law
Chernins is a successful defense attorney, evidenced by his numerous case dismissals and charge reductions. He has also demonstrated many clients' compliance using the SB420 collective defense statute. Chernin's most famous case victories include the dismissal of Los Angeles district attorney charges against the Berkeley manufacturer in 2016, as well as the non-filing and return of cannabis goods seized in a Riverside manufacturing lab raid in 2014.
Law Firm: Duane Morris LLP, Pennsylvania
Alma mater: Temple University Beasley School of Law
Field: Complex, commercial litigation
Goldberg is respected for his defense role in the Woodstock Ventures LC et al. V. Woodstock Roots, a trademark infringement case to determine the legal owner of the name "Woodstock." Goldberg's other notable achievements include being recognized as a Riding Star in Pennsylvania's Business litigation space in 2011 and 2008.
Firm: Hoban Law Group, Colorado
Alma mater: University of Wyoming College of Law
Field: Corporate law, Commercial Litigation, Industrial hemp, and FDA compliance
Law Firm: Greenspoon Marder LLP, California
Alma mater: California Western School of Law
Field: Criminal and Civil litigation, Appeals, and Administrative law
With "Attorney of the Year " awards from the Nevada County Cannabis cup and NORML's John Mark Flowers Scholar, Burke has more than proven her worth to medical cannabis defense.
Law Firm: Hiller PC, New York
Alma mater: New York Law School
Field: Commercial litigation, Land-Use, and Zoning laws
Known as New York Metro Rising Star for 2015 and 2016, Rudick is part of an intensive effort to prove that the Federal Controlled Substances Act is unconstitutional and should be amended. This disciplined woman also offers pro bono legal services to a few cannabis-related NGOS, including Drug Policy Alliance and compassionate care New York.
Firm: Horst Legal Counsel, California
Alma mater: University of San Francisco School of Law
Field: Real estates Partnership, Insurance, Commercial Litigation
Law Firm: Law Offices of Michael E. Cindrich APC, California
Alma mater: University of San Diego School of Law
Field: Civil and Criminal defense
Cindrich, a lifetime member of the national NORML committee, is a regional speaker for San Diego's Law Enforcement Action Partnership (LEAP), a group of active and retired law enforcement personnel who support cannabis reforms.
Law Firm: Greenspoon Marder LLP, Florida
Alma mater:  Nova Southeastern University Shepherd Broad College of Law
Field: Litigation, Business Law, Regulatory and Compliance
Hinder is a co-founder and managing partner for s nonprofit agency that advocates for safe cannabis regulation. He also speaks frequently at industry events, including The Annual Cannabis Law and Business Conference & Expo.
Law Firm: Clark Neubert LLP, California
Alma mater: the University of California, Berkeley School of Law
Field: Business litigation, Business Law, licensing, and regulatory compliance.
Firm: Cultiva Law PLLC, Washington
Alma mater: Willamette University College of Law
Field: Litigation, Business Law
Super lawyer Pelley has long been an advocate for cannabis reforms. He helped build the foundation for legal defense in medical cannabis laws. He is also a frequent speaker at cannabis conferences and legal education expos.
Firm: Greenspoon Marder LLP, Colorado
Alma mater: Quinnipiac University School of Law
Field: business and civil litigation, 280E tax issues
Gillette is a board member of Colorado NORML after serving as executive director. She is also an active founding member of Women Grow and a director on the board of the National Cannabis Bar Association m
Firm: Omar Figueroa, California
Alma matter: Stanford Law School
Field: Compliance, Criminal defense, Administrative law, and Intellectual property.
Figueroa is a lifetime founding member of the National Cannabis Bar Association. He also belongs to NORML's distinguished counsel circle and the NORML legal committee. He is the first author to compile and publish California's cannabis laws in the book Cannabis Codes of California.
Firm: Manzuri Law, California
Alma mater: University of California Hastings College of the Law
Field: Criminal defense, Compliance and Licensing, Business Law, and Corporate transactions.
Manzuri is the author of the comprehensive guide to California cannabis laws on Legal Weed. Her years of service as a general counsel to the trade association for Cultivators alliance had a huge impact on the approval of Los Angeles' Proposition M. Manzuri has worked on several federal cases, including the USA v. Ed Rosenthal, USA v. Steele Smith.
Firm: Kight On Cannabis, North Carolina
Alma mater: University of South Carolina School of Law
Field: General litigation
Kight has an active cannabis law blog, Kight on Cannabis, and In 2015, Kight released his book, Cannabis Business Law: What you need to know. Some of his notable blog contents have been cited by other publications and by the Cannabis Law Journal and Report.
The legal cannabis industry is burgeoning. There are dozens of attorneys vested in the cannabis sector. Regardless of your budget, be assured that you'd find at least one affordable yet effective litigating lawyer to get you out of your hitch.
CANNABIS ATTORNEY IN EUROPE, READ MORE…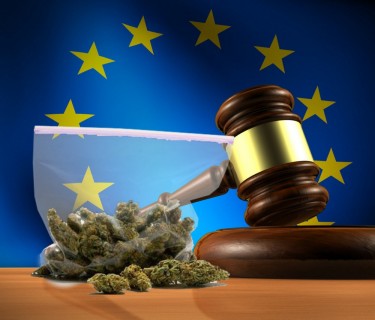 It's Local, It's Legal, and It's Extortion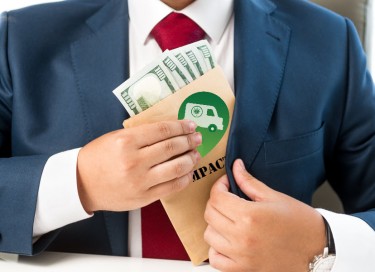 Massachusetts cannabis companies have paid $50M-plus in community fees since 2018
Cannabis businesses based in Massachusetts towns and cities have paid more than $53 million in "impact" fees since recreational cannabis sales kicked off in the state. This is the conclusion reached by a survey carried out by Northeastern University researchers on 88 communities.
The survey was published by the Massachusetts Cannabis Business Association as lawmakers debate on a final bill that would compel these towns and cities to justify their actions. An action many critics call a government shakedown.
One of the sponsors of the legislation, state Senator Sonia Chang-Díaz affirmed that the report further proves how unequal and arbitrary the local process of approval had become. She added that she's looking forward to a time when the cannabis marketplace meets our expectations, aspirations, and values.
Presently, Massachusetts state law enables communities to charge a 3% tax on cannabis sales. Communities also get to charge impact fees to a max of 3% of a firm's yearly revenue given the fee is 'reasonably related' facility imposed cost. However, given the absence of state supervision, a lot of these communities charge cannabis business to the maximum percentage without quoting specific impacts.
Meanwhile, local officials have argued that the fees were arranged in good faith. They said the fees have gone a long way in curbing the cost of setting up cannabis regulations, managing heightened traffic, and reviewing license applications.
Nonetheless, the Northeastern report has brought forward new questions relating to the practice, which entrepreneurs and advocates have long criticized as a form of bribery. They believe the funds are being channeled to unrelated state projects while locking our small cannabis businesses that can't afford to pay the fees.
Out of the 88 communities that claimed to have changed the impact fees as inclusive of the agreements made with the cannabis business, only 47 communities provided a public record of fees collected. This means that the $53.3 million is way less than the actual amount collected by these towns and cities.
The Exception: Brookline
Fall River, a city whose ex-mayor is currently serving a 6-year jail time in federal prison for receiving bribes from applicants for cannabis licenses earned $5.33 million in impact fees, more than any other city that took the survey. Although Fall River did not disclose how the money was spent.
Brookline, the home of NETA, one of the most successful dispensaries in the country, is the second city on the list has and received $4.9 million in fees. The total fee amounts to hundreds of thousands of dollars cannabis businesses have remitted to enforcement officials working compulsory town security details at cannabis dispensaries.
The city's director of administrative services, Devon Fields, admitted that the inception of cannabis stores has led to considerable administrative costs and headaches in the neighborhood. Fields claimed the neighborhood has been impacted by various disorderly conducts including neighborhood trashing, parking, traffic, and various endowment issues. She believes the impact fees are justified and it would be a shame if the cash inflow is halted.
Different from other cities, Brookline diverted the funds into a separate account overseen by a community board that publishes a comprehensive account of all expenditures when due. Fields believe the town has judiciously managed the funds which have been used to kick start initiatives for racial justice and employ counselors for substance abuse cases. He also noted that the funds have helped Brooklyn push local cannabis retailers to also prioritize diversity in hiring.
Brookline has maintained a transparent process that everyone can see. Fields added that more oversight would be appreciated but the city does not want to be in a situation similar to Fall River. Brookline was quick to accept that legalization of legal cannabis was bound to happen, which gave the city the edge, time, and resources to make everything work.
Current Stance of The Massachusetts Municipal Association
As a representative of the local government, the Massachusetts Municipal Association is lobbying against the planned ban on impact fees. The association argued that the impact fees are fair and are a practical incentive for towns and cities to host cannabis facilities.
The executive director of the Massachusetts Municipal Association, Geoff Beckwith, affirmed in a statement that the cannabis industry is publishing another report that cares for the financial interest of its members. He believes this is an attempt to discredit agreements between host communities that had been fairly negotiated in the interest of the public.
Geoff believes that towns and cities should retain the power to make decisions on behalf of taxpayers and residents as regards agreements with the marijuana industry.
In the course of the survey only 42 cities made available their spending records to the researchers as proof of revenue disbursement. Among these cities, half claimed that the money is diverted to their general funds which are then spent on various budget items and local initiatives. This is regardless of if they were connected to the effects of growing facilities and cannabis stores. 
For instance, Wareham used a larger percentage of its $1.7 million impact fees to fund the latest police headquarters, while Maynard used a percentage of its $137,000 impacts fee for the construction of four park benches. Other communities claim the fees were used to fund various things like police cruisers, fire equipment, rides are programs, storm drains, and so on. 
However, according to Jeffrey Moyer, a professor of public policy at Northeastern University, while few of these claims are true, most of these cities are not transparent about their spending habits. The resident of the cannabis business association, David O'Brien, affirmed that many of these cities are using these impact fees mud funds with little transparency and zero accountability.
Just a few towns like Lee and Northampton have stopped receiving impact fees claiming cannabis businesses have been good to their neighborhood and exact several measurable costs. Meanwhile, other cities have doubled down. For instance, Haverhill is challenging a lawsuit issued by a local cannabis store disputing the impact fees.
Conclusion
As it stands, cannabis businesses are willing to cover the real impact costs they may inflict on communities. However, what's objectionable is the compulsion to pay a flat rate fee that isn't compelled on non-cannabis businesses with identical impacts. While there's certainly the need for local control in towns and cities, the impact fee seems too ambiguous for comfort. It is basically legalized bribery.
READ MORE ON SHADY LICENSING IN CANNABIS…
The Magic of the Entourage Effect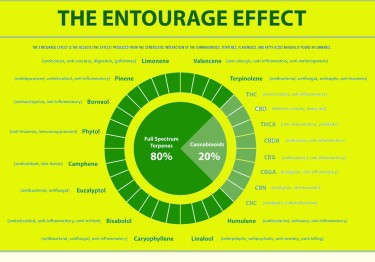 How Cannabinoid Compounds and Full Spectrum Products May Offer a Therapeutic Advantage
You might have noticed the term "full spectrum" tossed around a lot in the CBD/Cannabidiol industry. So what does it mean? How can using a combination of different compounds maximize your benefits? That's exactly what we are here to figure out!
It's important to understand the Entourage Effect and how it works before you buy full spectrum CBD oil to make sure you choose the right product for you. To do this, you've got to look at what makes full spectrum, broad spectrum, and isolate products different from each other.
About Full Spectrum, Broad Spectrum, and Isolate Cannabidiol Oils
Full spectrum Cannabidiol products include numerous plant medicines that are called cannabinoids along with other phytochemical compounds found naturally in the cannabis/hemp plant. This usually includes up to 0.3% of THC. Alternatively, broad-spectrum Cannabidiol has all of these compounds, minus the THC. Isolates generally contain cannabidiol only. Whether you prefer isolates or full spectrum products is usually a matter of personal preference and tolerance. Here is a quick breakdown of the three types of Cannabidiol extracts:
Full Spectrum Cannabidiol Products

Full spectrum Cannabidiol products usually contain Cannabidiol and a range of other minor terpenes and cannabinoids naturally produced by hemp plants. In other words, the full spectrum of hemp compounds found in the cannabis plant.
Broad Spectrum Products

In contrast, broad spectrum products contain all minor cannabinoids and Cannabidiol while excluding THC. These products are ideal for those seeking max benefits but steering clear of THC itself.
Isolate Products

Isolate products contain only CBD/Cannabidiol and nothing else. These products are ideal for Cannabidiol users looking to stick to what their systems are most comfortable with and adapted to.
An Entourage of Benefits: Combining Compounds for an Enhanced Effect

This brings us to the Entourage Effect, a phrase referring to the synergistic advantages derived from all of the compounds found in hemp plants. Understand that Cannabidiol is just one advantageous cannabinoid among many. When Cannabidiol is paired with THC and other minor cannabinoids, terpenes, and flavonoids, a more robust therapeutic result is attained.
Clinical research shows full spectrum products deliver the most effective therapeutic benefits among the three types of Cannabidiol extracts. This is because terpenoids, flavonoids and cannabinoids interact with one another as they bind to the various receptors in the brain and body.
So what are the key players in this effective full spectrum entourage effect? They are Cannabinol, Cannabidiol, Cannabigerol, Cannabichromene and THC. (Remember, broad spectrum CBD oil products have everything that full spectrum products have except for THC.)
Here's a breakdown of these compounds to give you a better understanding of how they work together to create superior entourage benefits.
Cannabidiol/CBD Oil
Cannabidiol comes from the Sativa plant. This non-intoxicating chemical produces a relaxed feeling, though does not create the "high" that some experience from THC. In fact, Cannabidiol is entirely non-psychoactive. Cannabidiol benefits include relief from anxiety, pain, depression, fibromyalgia, inflammation, and more.
Cannabigerol/CBG Oil
Cannabigerol, or, CBG is a minor cannabinoid that has numerous potential benefits identified in clinical study. CBG oil is shown to protect nerve health, support healthy brain function, relieve inflammatory bowel disease symptoms, stimulate appetite, and even lower cholesterol.
Cannabinol/CBN Oil
Cannabinol Oil (CBN) also comes from the Sativa plant. This cannabinoid is known to be mild, at around 25% as potent as THC or less. In larger doses, Cannabinol Oil may produce mild psychoactive effects. CBN Oil benefits include pain relief, immune support, insomnia relief and appetite stimulation.
Cannabichromene/CBC Oil
Cannabichromene, or CBC for short, is a non-psychoactive minor cannabinoid that is abundant in hemp. Although it is not psychoactive, it is still very powerful. This unique compound supports healthy brain function by increasing the viability of new brain cell growth. This process is known as neurogenesis, and it can help keep your brain sharp as you age. CBC may also help bind to neurological and neurotransmitter receptors. It is also thought to enhance pleasure sensation, improve motivation, regulate sleep, promote appetite, and reduce pain.
THC in Full Spectrum Cannabis Oils
THC stands for Tetrahydrocannabinol. This is the substance that produces the "high" that many people enjoy from consuming marijuana products. Full Spectrum CBD oil will contain very small amounts of THC while Broad Spectrum CBD Oil will have all of the cannabinoids listed above, minus the THC.
Cannabis Terpenes
Full spectrum Cannabidiol will also usually contain terpenes from the cannabis plant. Terpenes are resinous, fragrant chemical compounds that can be found in various plants, not just cannabis. In cannabis, they can make a certain strain taste or smell different from others. The terpene content in different cannabis strains, plants, and even fruits and vegetables varies significantly. The higher the terpene content is, the more fragrant, potent, or flavorful, things will be.
Inside the Body: How Does The Entourage Work Together?
THC, Cannabidiol, minor cannabinoids, and certain terpenes interact with your body's very own ECS (Endocannabinoid Systems). The ECS is an internal bodily system that regulates many different biological processes ranging from appetite and memory to sleep and immune function. When you pair Cannabidiol with other compounds known to interact with your endocannabinoid systems, the effectiveness of every compound is also increased. This is the heart of the entourage effect. Think of it as a full-body workout as opposed to simply doing curls with your left arm. When you stimulate your entire ECS, the benefits you experience will be much more far reaching and robust.
Is the Entourage Effect a proven thing?
Absolutely! Science supports this effect unequivocally. Many research papers have been written describing the well-established benefits of the entourage effect. Leaders in medicinal cannabis research have conducted studies supporting the benefits of full spectrum products versus isolates as well. In these studies, the results indicated that even users who had minimal benefits from Cannabidiol isolate products could attain substantial advantages from full spectrum products.
Should I go for Full Spectrum or Broad Spectrum cannabidiol products?
When it comes to choosing between full and broad spectrum products, it will all come down to what you are looking to achieve. Do you want a healthy boost without the possibility of any psychoactive effects? If so, broad spectrum CBD products are probably the best option for you.
However, if you prefer the way that THC makes you feel and want to get the most benefits from your CBD oil right away, full spectrum is definitely worth looking into. Or, maybe you're a purist looking to benefit from just one compound at a time. If so, isolates are an excellent option for you. You might even want to try all three Cannabidiol products types to see which one feels best for you personally. Either way, there are plenty of health benefits to be enjoyed and they are all supported by independent clinical research!
Final Thoughts
Now you know the most important facts about the three Cannabidiol product types! The next time you are deciding what products will work best, you'll be able to buy with confidence because you know how to target the exact benefits you need. Remember, it all comes down to what you're looking to achieve with CBD oil. Take your time and test out your options. This is your journey, after all. Before you know it, you'll have your favorite products pegged and be on track to a healthier, calmer, and pain-free life!