Sleeping In On Weekends May Offer No Benefits
Most of us sleep in on weekends, taking advantage of time off to recuperate, especially if we've had a draining week. A new study claims that no matter how much we nap and sleep in on weekends there's no way of eliminating the negative side effects that come with an irregular sleep schedule.
The research, published on Current Biology, analyzed patients who only slept five hours throughout the week. Although these patients were free to nap and sleep in on weekends, they still gained an average of three pounds after two weeks of following the regimen, with their metabolisms experiencing disruptions that increased their odds of developing diabetes.
RELATED: 5 Simple Ways To Get A Better Night's Sleep
"These health effects are long-term. It's kind of like smoking once was—people would smoke and wouldn't see an immediate effect on their health, but people will say now that smoking is not a healthy lifestyle choice. I think sleep is in the early phase of where smoking used to be," says Kenneth Wright, director of the sleep and chronobiology laboratory at the University of Colorado.
Experts on sleep habits believe it necessary for people to change their perspectives regarding sleep, and that they should try their hardest to maintain it's balance and equilibrium. At the end of the day, it's not about how much sleep you clock in at the end of the week, it's about maintaining a healthy and sustainable sleep schedule.
RELATED: Can You Sleep Yourself To Death? New Research Says Yes
Sleep deprivation is a serious matter, contributing to health issues like weight gain, risk of diabetes, heart disease, stress and more. The participants analyzed were all healthy, with no medical problems of any sort, yet they still experienced health damages. Although the long term side effects of sleep deprivation are still unknown, studies like this one prove that the conversation surrounding sleep should evolve, and that people should take sleep as seriously as getting enough exercise and maintaining a balanced diet.
5 Fun Websites Where You Can Learn A New Skill
Learning new skills requires motivation and persistence. While some people thrive in school-like settings, others do not. An in today's
Despite the fact that we've been very exposed to all sorts of screens and online activities throughout the past months, at this point in the pandemic, it's natural to feel the urge to do something new, something that feels productive and nourishing. Luckily, there's tons of websites out there designed to cater to people's different set of needs and interests.
COVID introduced people to their kitchen and inspired people to expand cooking skills. But generally, everyone can still use a little help in terms of learning cooking skills and in finding some new recipes to keep our lives a little less boring. This website has a bunch of delicious recipes on hand that are simple and that will teach you to be a better home cook. There's also videos, which are a great tool for visual learners.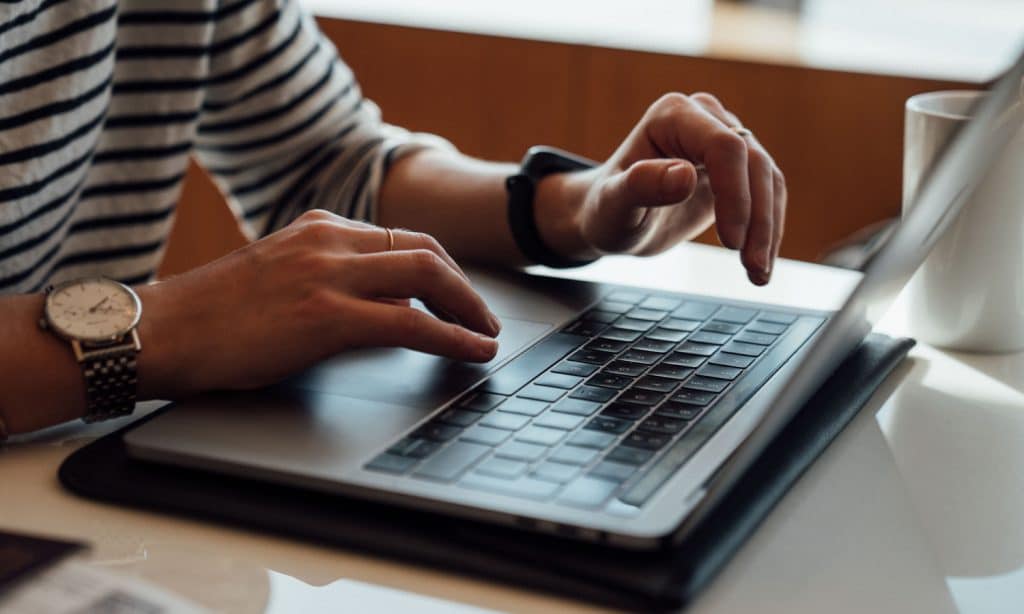 RELATED: Here's How You Can Learn A New Language By Watching Netflix
Sporcle is a trivia website, one of the most comprehensive in the world, containing quizzes for basically anything that's of interest to you. While you won't learn through the use of Sporcle alone, the site is a fun and engaging way of supporting whatever it is you're studying, no matter how specific.
Edx provides access to thousands of online courses and degrees belonging to renowned schools and colleges like MIT, Harvard, Berkeley and more. While the courses are paid for, they're much cheaper than the ones you'd find in other websites and institutions.
RELATED: Bored? Here Are 5 Hobbies You Can Learn Online
Khan Academy is also another popular website for students and teachers alike. All content on their site is free and it also allows you to customize your experience as you go, whether you're teaching your kid or are looking to learn a new skill.
Code Academy is one of the cheapest tools people can use when trying to learn how to code. You can have access to some basics for free but can pay $20 a month and gain access to a full roster of lessons. There's different courses and programs that allow you to learn specifics and not get overwhelmed by too much information, whether you're trying to get better at web design or are looking to learn the basics of computer programming.
At the very least, you will have a better understand what it takes to code.
Have a great time expanding your skills and your mind!
Time To Ditch Monday Morning Meetings
It's the beginning of a new week and you're still reeling from the weekend. Maybe you have a hangover, maybe its fond memories of sleeping in and watching Netflix in bed for two days straight that has you a little fuzzy first thing on a Monday morning. Either way, you are likely not equipped to shift into "work mode" as soon as you log into your computer. You're not a robot.
"Monday morning meetings tend to start my week off on the wrong foot," one New York native, 27, told Moneyish, adding that it slows down his workflow and is ineffective, saying he'd much rather use the time to catch up on emails and unfinished projects. Plus, he says, "it is impossible to productively contribute to any conversation [that early]."
If the feeling of dread creeps up on you on Sunday night, you're not alone. According to Moneyish, studies have shown that as many as 81 percent of workers get the "Sunday Scaries" — a severe anxiety that bleeds into the beginning of their work week. And according to data, one in three employees is likely not to show up to a meeting that's scheduled for early Monday morning.
Experts say it's much more productive for everyone to delay meetings until later in the day, when people's brains are a little less foggy.
"When the weekend rolls around we really need it, and we may not be ready to jump back into Monday," Deb Lee, a digital productivity coach, tells Moneyish. "Heavier, and more intense meetings should be saved for later in the day, or even on Tuesday when you've gotten into the swing of things and feel settled."
Moneyish points to a study from 2017 that found the highest percentage of tasks are completed on Monday (20.4%), compared to on Friday, when only 16.7% of work assignments are done.
But it's important to specify that people complete the most tasks at around 11 a.m., just before lunch time, suggesting that the 9 a.m. Monday meeting your boss has planned won't be the most effective, the study also found.
If you have an understanding boss, Lee suggests asking your boss if they'd be okay with moving the meeting.
"You can say to this person, 'how would you feel about doing a lunch instead?' or 'Would you mind if we met later, there are some projects I'd like to work on earlier in the day.'
"I wouldn't approach it with, 'I'm not a morning person and I don't want to do it.' It's more like, 'here's my schedule, and here are some things I'm working on. Now you're telling your boss that you're invested in your work and in your schedule."
Good luck to you.
Tips To Make The Most Of A Distillery Visit
Nothing says fall then a drive though the country and visiting shops, seeing pumpkin patches and maybe even visiting a distillery. With hundreds of bourbon and whiskey distilleries now operating in the United States, there's a good chance you'll have the opportunity to visit at least one of them.
According to the Kentucky Distillers Association 95 per cent of all bourbon whiskey is produced in Kentucky, The important to remember though, is that all 50 U.S. states have at least one whiskey distillery.
A visit can be fun, informative and tasty, so here are so tips to make the most of a distillery visit.
Do your research and make a plan. Before you head out, check out what distilleries are in the area, when they're open, and what kinds of experiences they offer. Some distilleries in major tourist centers are open seven days per week, while rural farm distilleries might only be open for business on the weekends. Distilleries' websites are a good place to start, but social media accounts might have more up-to-date information about special events or offers.These days, most distilleries can serve at least tiny samples of their products, but all states are different. If you're in the mood for a martini, you might be disappointed by local laws that prohibit distilleries from serving cocktails. Food, too, can be hit-or-miss, so check out restaurants on your route or see if any of your visits might have a food truck parked outside.
Dress for success. If you're doing a behind-the-scenes or "hardhat" tour, skip the stillettos or flip flops. Distilleries are factories, complete with slick or sticky surfaces, loud noises, and grated elevated walkways that look like the set from a John Claude Van Damme film. Closed-toed shoes and comfy clothes are a good idea.
Tackle transportation. Spirits samples add up fast. If you're in a city, plan to take public transit, Lyft, or Uber. If you're in the countryside, pick a designated driver or hire a car for the day—it's way more fun than stressing out over your samples or abstaining from that single barrel super pour at the end of your tasting.
Be on time, especially if you've made an appointment. Distillers are busy, and tasting room staff are often scheduled around existing appointments. Respect their time and stick to your schedule—or, if you know your plans are going to be fluid, choose distilleries with open tasting room hours and just pop in.
Introduce yourself. All kinds of people come through the doors of that tasting room, from teetotaler neighbors who are just curious about what's going on inside, to international whiskey collectors. If you already know a lot about the distillery and you're a big fan of its products, tell them so! Distillers love to meet their fans—and, if you're lucky, slip them special samples. If this is your very first time tasting rye whiskey, tell them that, too. Knowing customers' experience level can help tasting room staff tailor their conversation to you.
Ask questions. There is no question too silly, too basic, or too nerdy to ask on a distillery tour. Usually, tour guides know an amazing amount about their products. And, if you do manage to land a stumper, well, there's something satisfying about that, too.
If you like something, buy something, especially if it's a smaller operation. Sometimes—although not always—distilleries make a better profit margin on the bottles they sell from the tasting room than those you buy at retail through a distributor.
Tip your tasting room staff. If you tip servers who spend five minutes taking your order, delivering your food, and clearing your plates, you can tip the guide who just spent an hour taking you on a tour and then served you a flight of mini-cocktails.
Get social. If you had a wonderful time, post pictures of your visit on social media. Distillers love seeing their business through their customers' eyes, and it's a great way to say thanks by encouraging your friends and family to visit.
Hangovers are the worst. Drinking plenty of water won't undo overindulgence, but it's still the best way to stave off the crud the next day.
Happy distillery visiting!