Recycle Old Computers for Growing Weed?
While certain cannabis cultivators enjoy the privilege of nurturing tall and magnificent plants outdoors or within a well-equipped indoor grow tent, others find themselves less fortunate. Whether constrained by limited space or needing to keep their cannabis cultivation discreet, some growers must get creative by transforming an unconventional space into a growth environment. Yes, it is entirely feasible to repurpose a computer tower into a specialized grow box, enabling the cultivation of high-quality cannabis without arousing any suspicions or adding extra clutter to your home.
This concept of "micro growing" is not a novel one; covert cannabis growers have been discreetly tending to their plants in cupboards, closets, and even buckets for what seems like an eternity. However, computer towers present a set of distinct advantages that make them an attractive option for today's cannabis enthusiasts. Without further delay, let's delve into the reasons and methods behind utilizing a PC tower for cannabis cultivation.
Micro Growing?
While our cannabis cultivation dreams might involve vast fields of cannabis plants swaying in the breeze or elaborate hydroponic setups accommodating numerous specimens, the reality often confines us to micro-growing. As the name implies, micro-growing maximises small spaces to produce one or two compact cannabis plants.
Microgrowing cannabis provides the highest degree of control over your plant(s) and typically demands minimal maintenance throughout the growth cycle due to the small-scale nature of the operation. This method requires very few pieces of equipment and places a premium on discretion and space utilization. Various unconventional spaces within the home can be repurposed for micro-growing cannabis, including those you might not initially consider, such as bar fridges, cabinets, and, as this article emphasizes, computer towers.
While you can readily find micro grow tents online that can adequately accommodate your plants, in some respects, this defeats the purpose of utilizing the space already available to you. That being said, choose the approach that best suits your needs.
How to Make Your Own Micro Grow Computer Tower
If you opt to assemble your own grow box, there are some essential considerations to keep in mind. Foremost, as you might anticipate, you'll need to dismantle the interior of your PC tower—rendering it unsuitable for any future computer-related tasks. Alternatively, you may seek out secondhand computer tower cases that have already been emptied of their internal components to sidestep this step.
Even though it will no longer serve its original computing function, it's advisable to seamlessly integrate your PC tower into its surroundings to avoid attracting attention. Strive to give it the appearance of being connected to your monitor, and you can even place books or plants on top of it to make it blend in with your furnishings.
Setting Up Your Micro Grow in a Computer Tower
While managing a micro grow requires less hands-on effort compared to larger operations, there are crucial factors you must address to ensure your success, particularly in terms of lighting, ventilation, and odor control.
Lighting
Regardless of the size of your microgrowth, proper lighting is essential. However, achieving the right balance is key.
For micro grow setups within computer towers, we recommend using LEDs. These lights emit the ideal spectrum for cannabis, all while maintaining a lower heat output compared to HID lights, which can pose a fire hazard in confined spaces. Fortunately, high-quality LEDs are now more affordable, making them an accessible choice.
To maximize light exposure, you should also line the interior of your PC box with reflective materials like Mylar, panda film, or, if you're on a budget, aluminum foil.
Additionally, you should pay attention to the PPFD rating, which indicates the amount of light reaching and being absorbed by your plants. Using a spectroradiometer can help you monitor if your plants are receiving the right amount of light. Remember that different growth stages require varying optimal PPFD ratings, so it's crucial to familiarize yourself with the appropriate figures.
Ventilation
Just like lighting, proper ventilation is vital for cannabis plants, regardless of your grow's size. While an external exhaust fan would be ideal for maintaining continuous air circulation, it might draw unwanted attention to your operation. Instead, a simple PC fan can suffice to prevent stagnant air, which could harbor pests and pathogens. You can also open the tower door as needed to allow necessary air exchange.
Odor Control
The distinctive aroma of flowering cannabis plants may be enjoyable for enthusiasts, but it can be a telltale sign of homegrown cannabis. To maintain discretion, you should aim to minimize the odors emanating from your grow box.
Although a dedicated carbon scrubber is highly effective for this purpose, it can appear suspicious and may be overkill for a micro grow. Instead, consider installing an air filter in the room where your grow box is located. Coupled with an effective odor neutralizer, this approach can help keep your activities discreet.
How to Manage Plant Size in Micro-Growing
While selecting the right strain is paramount for maintaining a compact grow, there are additional strategies to maximize space for optimal results.
Plant Training
Plant training doesn't have to involve complex or challenging procedures. It can be as straightforward as gently bending and securing shoots, utilizing techniques like Low-Stress Training (LST) or ScrOG (Screen of Green). The latter method creates a uniform "carpet" of buds and helps control the plant's final height, enabling more light to reach the targeted bud sites for better yields.
Container Size
Choosing the appropriate container size is another effective way to control plant size. Smaller containers, typically around 5 liters or even less, depending on your PC tower's dimensions and lighting setup, are ideal. However, be prepared for frequent watering, but avoid overwatering to maintain healthy plant growth.
Bottom Line
Repurposing a computer tower for micro cannabis cultivation presents an inventive solution for individuals dealing with limited space or the need for discreet growing. While micro-growing may not fulfill the aspirations of vast cannabis fields, it offers a practical means of nurturing high-quality plants. Leveraging the compact nature and ease of integration of a PC tower makes it an attractive choice for contemporary cannabis enthusiasts. To succeed in micro growing, key considerations encompass proper lighting with LEDs, reflective materials, monitoring of PPFD ratings, effective ventilation utilizing a PC fan and smart airflow management, and diligent odor control through air filters and odour-neutralising techniques. Additionally, managing plant size through training and selecting appropriate containers ensures efficient space utilization, making micro-growing in a computer tower a viable option for cultivating cannabis within limited confines.
WHAT IS A MICRO-GROW, EXACTLY? READ ON…
CANNABIS MICRO-GROWS TAKE OFF WITH LEGALIZATION!
What is Black Cannabis and Can You Smoke It? Do You Get High?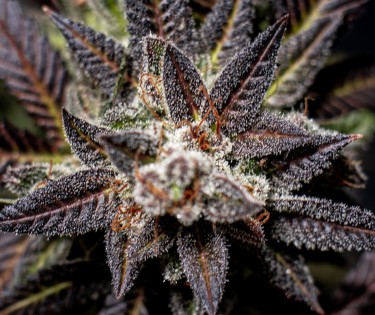 Are you familiar with black cannabis? Exploring various cannabis forums reveals conflicting opinions on the existence of black cannabis. Can certain strains attain such a dark hue that they appear black? Although uncommon, there are indeed strains of cannabis that exhibit deep black/purple/blue coloring.
However, this distinctive coloration only manifests under specific conditions. Let's delve into the factors that contribute to the development of black cannabis strains.
What Causes Some Plants to Have a Darker Hue?
The prevailing climate heavily influences the alteration of color in plants. Cannabis cultivated in the warm Mediterranean typically displays a vibrant green color, while plants grown in cooler climates tend to produce compounds resulting in a purple hue.
The critical agents behind this phenomenon are anthocyanins, which serve as natural antifreeze for the plant. This antifreeze property aids in water retention, preventing water from escaping the leaves and forming ice crystals between leaf cells in freezing conditions. The cooler the growing climate, the greater the production of anthocyanins.
Some researchers propose that anthocyanins act as sunscreen, shielding plant leaves from specific light intensities and enhancing the absorption of other soft types. Anthocyanins stimulate the absorption of blue and green light wavelengths, with cannabis responding by producing more anthocyanins under certain stress conditions.
Furthermore, it is plausible that the coloration serves as an attractant for specific pollinators while deterring potential pests. Much like various flowers exhibiting a spectrum of colors, cannabis flowers can produce an array of hues.
During periods of drought, plants also tend to increase anthocyanin production. These theories collectively suggest that anthocyanin production is an adaptive trait enabling plants to thrive and endure specific environmental conditions.
If anthocyanins elucidate the purple coloration in cannabis, how does black come into play? Well, anthocyanin in cannabis is the same compound found in plants such as black rice, eggplant, black currants, and black/blue tomatoes. Consequently, the greater the presence of anthocyanins in a plant, the more profound its coloration becomes.
The interplay between environmental conditions and genetics governs the coloration of plants. Cool climates stimulate increased anthocyanin production in plants, yet certain purple strains exhibit superior capabilities in generating this compound. For instance, strains like Black can produce leaves and buds with a deep purple, almost black hue in nearly any environment.
The hypothesis suggests that the Black strain possesses a recessive phenotype enabling enhanced conversion of glucose into anthocyanins. Offspring from the Black strain hybrids can display a diverse range of colors, ranging from purple to reddish and even white. To maintain a black coloration, the progeny must inherit a recessive gene from both parent plants.
Anthocyanins, responsible for red, purple, blue, and black hues, are influenced by pH levels. Cannabis plants naturally thrive in slightly acidic soil. However, the redder coloration intensifies with more acidic soil, while neutral pH promotes blue and purple hues.
To enhance the purple tones in your herb, maintaining a slightly higher pH within the optimal range of 5.8 to 6.8 on the pH scale is recommended.
While some individuals perceive black strains as highly psychedelic and rich in THC, the color of the plant may not directly contribute to potency. Instead, certain strains with black phenotypes may have been selectively bred to produce elevated levels of THC. Indica plants, known for their propensity to turn purple more readily, are also believed to produce higher THC amounts naturally.
Effects on Consumption Experience
While color may or may not directly impact the overall consumption experience, anthocyanins, the compounds responsible for vibrant colors, offer many health benefits. Much like the advice to "eat the rainbow," anthocyanins contribute to the reds, purples, and blues in the food color spectrum.
In humans, anthocyanins provide various health advantages, including protection against cardiovascular disease, antioxidant properties, cancer prevention, memory enhancement, anti-aging effects, immune regulation, and anti-inflammatory benefits.
Currently, some of the sought-after black strains available include:
Black Domina boasts captivating, uniform specimens distinguished by broad, dark green leaves and compact, resinous buds. With a sweet, incense-infused flavor, this Indica-dominant strain delivers a profound and potent relaxation experience, making it an ideal choice for those seeking medicinal and therapeutic benefits due to its elevated CBD levels.
Properties of Black Domina:
Sativa/Indica: 5/95%.

Flowering: 8-9 weeks indoors, end of September outdoors.

Yield: 400-500 g/m2 indoors, up to 1 kg per plant outdoors.

Height: 60-90 cm indoors, 1.5-2.5 m outdoors.
Formulated by Sweet Seeds, Black Jack is an intensely fragrant plant with a sweet, slightly lemony aftertaste reminiscent of the legendary Jack Herer. With high resin production, it allows for extract creation. Its balanced sativa and indica hybrid genes induce a euphoric sensation that transitions into a relaxing state, offering a unique experience.
Properties of Black Jack:
Sativa/Indica: 50/50%.

Flowering: 60-70 days indoors, mid-October outdoors.

Yield: 500 g/m2 indoors, 700 g per plant outdoors.

Height: up to 1.8 m indoors, 1.8-2.5 m outdoors.
Another classic cannabis strain, Black Domina by Sensi Seeds, is a product of crossing three potent Indica strains—Northern Lights, Ortega, Hash Plant, and Afghani S.A. Rich in resin content, this strain is perfect for enthusiasts of cannabis extracts. Its Indica dominance ensures high levels of relaxation, effectively alleviating muscle pain.
Properties of Black Domina:
Sativa/Indica: 5/95%.

Flowering: 8 weeks indoors, end of September outdoors.

Yield: up to 500 g/m2 indoors, 750 g per plant outdoors.

Height: 60-90 cm indoors, 1.5-2.5 m outdoors.
Black cannabis, though less known, is a unique and distinctive variety with its dark appearance, providing a distinct touch to cannabis cultivation.
The mystique of black cannabis goes beyond its unique appearance. It results from a fascinating interplay of environmental conditions, genetics, and the plant's adaptive mechanisms. Whether you're drawn to the allure of black cannabis for its potential potency or its distinct aesthetic appeal, these strains continue to captivate the cannabis community, adding a touch of enigma to the world of cultivation and consumption.
DARK COLORED WEED, READ ON…
Dating a Narcissist, Try an Ayahuasca Weekend Getaway!
A recent study, released earlier this year proposes that ayahuasca may serve as a remedy for excessive self-love. Published in the Journal of Personality Disorders in April, the research is based on a three-month analysis involving over 300 adults. The study indicates that "ceremonial use of ayahuasca" led to self-reported alterations in narcissism.
However, the researchers advise caution, noting that the changes in effect size were marginal. Results varied across convergent measures, and observers reported no significant shifts. Despite these nuances, the study cautiously supports the notion of adaptive changes in narcissistic antagonism within three months following ceremonial experiences, suggesting potential efficacy for treatment.
Nevertheless, the study did not reveal significant shifts in narcissism. The researchers emphasized the need for further investigation to comprehensively assess the applicability of psychedelic-assisted therapy in addressing narcissistic traits and ego death, mainly through studies involving individuals exhibiting higher antagonism and employing antagonism-focused therapeutic approaches.
Ayahuasca and Narcissism: A Three-Month Analysis
Conducted with 314 adults participating in ayahuasca ceremonies at retreat centers in Peru and Costa Rica, the study imposed a minimum age requirement of 18 years. It excluded individuals with a personal or family history of psychotic disorders. Recruitment occurred through emails sent two weeks before the reservation start date at an ayahuasca retreat center.
Participants were incentivized with a detailed report on their personality changes and the opportunity to enter a raffle for a week-long retreat at one of the ayahuasca centers, valued at $1580, as compensation for their involvement, as reported by the publication.
The researchers mandated participants to fill out three surveys, with an added incentive of $20 or $30 for each survey completed. These surveys took place eight days before participants' attendance at an ayahuasca retreat center, during their stay, and three months post-retreat.
The assessments encompassed evaluations of narcissism, utilizing tools such as the Narcissistic Personality Inventory, Psychological Entitlement Scale, and a composite derived from the five-factor model personality facets.
Additionally, 110 informants, the participants' peers, carried out these assessments at the initiation and conclusion of the three months post-retreat.
Ayahuasca's Growing Acceptance and Transformative Impact
In recent years, ayahuasca and other psychedelics have gained widespread acceptance, with the public, research community, and governments increasingly recognizing their potential for enhancing mental health.
A study published last year revealed that individuals who have used ayahuasca generally experience more benefits than adverse effects from the drug. Originating from researchers in Australia, the study also acknowledged adverse effects among participants.
Many individuals are turning to ayahuasca as an alternative to conventional Western mental health treatments, driven by dissatisfaction with the latter.
However, the study emphasized that the transformative impact of this traditional medicine should not be underestimated, often leading to mental health or emotional challenges during the assimilation process.
While these challenges are typically temporary and viewed as part of a positive growth process, the authors cautioned that the risks are heightened for vulnerable individuals or when used in unsupportive contexts.
The study's press release outlined the key findings, revealing that 69.9% of the sample reported acute physical health adverse effects.
The most prevalent physical effects included vomiting and nausea (68.2% of participants), headache (17.8%), and abdominal pain (12.8%). Only 2.3% of participants experiencing physical adverse events sought medical attention for their issues.
In terms of mental health effects, 55% of all participants reported adverse outcomes, such as hearing or seeing things (28.5%), feeling disconnected or alone (21.0%), and having nightmares or disturbing thoughts (19.2%).
Despite these mental health effects, 87.6% of respondents attributing them to a positive growth process believed that they were either entirely or somewhat part of such a process, as stated in the press release.
The researchers also identified several factors that make individuals more susceptible to experiencing adverse physical events. These factors include older age, the presence of a physical health condition or substance use disorder, lifetime ayahuasca use, and consuming ayahuasca in a non-supervised context.
The authors noted that ayahuasca can lead to notable adverse effects, albeit rarely severe, as evaluated by the criteria typically applied to assess prescription medicines.
They emphasize that assessing ayahuasca practices using the same parameters as prescription medicines is challenging because the diverse effects of ayahuasca encompass difficult experiences that are inherent to the overall experience, some of which are considered integral to its healing process.
Policy Shifts and Legal Landscape: The Case of Berkeley, California
In Berkeley, California, this past summer, city officials endorsed a measure to decriminalize ayahuasca. The effort articulates the City of Berkeley's intent not to allocate city resources for investigations, detentions, arrests, or prosecutions stemming from alleged violations of state and federal laws related to the use of Entheogenic Plants.
It explicitly establishes the policy that no entity within the city, including but not limited to the Berkeley Police Department personnel, shall employ any city funds or resources to aid in the enforcement of laws that impose criminal penalties for the use and possession of Entheogenic Plants by adults who are at least 21 years old.
The decriminalization of ayahuasca in Berkeley, California, signifies a progressive shift in the city's approach to entheogenic plants. The approved measure reflects the city officials' determination to prioritize a stance of non-interference and non-utilization of resources concerning adults' use of these substances.
By adopting a policy that explicitly disengages city departments, agencies, and law enforcement from contributing to the enforcement of criminal penalties for the possession and use of Entheogenic Plants, the City of Berkeley embraces a more nuanced and open-minded perspective.
Conclusion
The conclusion drawn from the study and the broader discussion is clear: the therapeutic potential of ayahuasca, particularly in addressing narcissistic traits, is a nuanced and evolving area that warrants continued exploration. The study provides a window into potential adaptive changes, underscoring the need for a cautious approach to psychedelic-assisted therapy. It emphasizes acknowledging such treatments' transformative impact and possible adverse effects.
With the increasing interest in alternative mental health approaches, it becomes imperative to conduct further research and cultivate a comprehensive understanding of the risks and benefits associated with ayahuasca.
WHAT IS AYAHUASCA? READ ON…
Same Old Banana in the Tailpipe for the SAFER Banking Act
Democratic Senate Majority Leader Chuck Schumer is actively working to secure Republican support for the long-awaited marijuana banking reform bill. Schumer has invested considerable political capital in advancing the SAFER Banking Act.
The proposed legislation, if enacted, would prevent federal regulators from penalizing financial institutions for providing essential services like bank accounts, payroll services, and credit card transaction processing to marijuana businesses that are legal at the state level.
The SAFER Banking Act underwent two Senate hearings this year, with approval during a significant markup hearing in September. However, before Schumer can bring the bill to a floor vote, he seeks the backing of "10 or 11 Republican" senators, as he shared with Yahoo News. Achieving 60 votes is crucial to overcoming Senate cloture rules and passing the legislation in the upper chamber of Congress.
Presently, the SAFER Banking Act has four Republican co-sponsors. Given the Senate's composition of 51 Democrats and 49 Republicans, bipartisan agreement is essential for progress. The absence of such agreement failed a bill allowing the Department of Veterans Affairs to explore cannabis as a treatment for chronic pain and post-traumatic stress disorder, garnering only 57 votes in April.
Despite the prior stalling of cannabis banking measures in the Senate after multiple House approvals, this year's committee hearings signify a potential shift. Nonetheless, with Republicans controlling the House, passage in the Senate does not guarantee overall approval by Congress or the signature of President Joe Biden.
Publicly expressed opposition from several Republican lawmakers centers on specific grievances with the current bill language. They argue that certain provisions from the Obama era unfairly target non-marijuana industries, including firearm merchants.
The Journey of the SAFER Banking Act
The SAFER Banking Act's legislative odyssey has been marked by setbacks and recent strides, shedding light on the complexities surrounding marijuana banking reform. Despite gaining approval during significant Senate hearings this year, the bill's history reveals a stalling pattern in the Senate following seven successful passages in the House of Representatives.
The bill began with the House's repeated endorsement, underscoring the widespread acknowledgment of the need for comprehensive marijuana banking reform. However, each time the bill reached the Senate, it faced obstacles that prevented its passage into law. This historical context adds weight to the current efforts spearheaded by Democratic Senate Majority Leader Chuck Schumer, who is determined to break the cycle and usher in a new era for marijuana-related financial services.
This year's committee hearings represent a turning point, providing a platform for comprehensive discussions on the SAFER Banking Act. The September markup hearing, in particular, symbolizes progress, signaling that the Senate is giving due attention to the bill's potential impact on the financial landscape. This shift in momentum offers a glimmer of hope for advocates of marijuana banking reform, although challenges persist in securing the bipartisan support necessary for the bill's success.
As the SAFER Banking Act stands at the cusp of potential advancement, its historical journey serves as a backdrop, emphasizing the resilience required to navigate the intricate legislative process and the evolving attitudes toward marijuana-related financial policies. The next crucial steps hinge on the ability to learn from past challenges and build a bipartisan consensus that paves the way for meaningful reform in the banking sector for state-legal marijuana businesses.
Quotes and Insights on the Path Forward
Senator Chuck Schumer's commitment to advancing the SAFER Banking Act is underscored by his unwavering optimism for the bill's future. In navigating the intricacies of bipartisan cooperation, Schumer has provided key insights into his strategic approach and the transformative potential he envisions for marijuana banking reform.
Expressing confidence in the importance of collaboration across party lines, Schumer has emphasized the necessity of gaining support from "10 or 11 Republican" senators to secure the 60 votes required for Senate cloture. His belief in the bill's ability to address crucial issues faced by state-legal marijuana businesses is evident in his persistent efforts to rally bipartisan backing.
In a statement to Yahoo News, Schumer highlighted the significance of the SAFER Banking Act, particularly in shielding financial institutions from federal penalties when offering essential services to marijuana-related businesses. His vision extends beyond partisan divides, focusing on the positive impact that the legislation could have on both the financial sector and the broader cannabis industry.
As Schumer steers the bill toward a floor vote, his quotes reflect the challenges faced and the potential for historic change in marijuana banking policies. His optimism serves as a rallying cry for supporters, signaling a determination to overcome obstacles and deliver on the promise of reform. According to Schumer, the success of the SAFER Banking Act hinges on the ability to forge bipartisan consensus, and his strategic vision provides a roadmap for navigating the path forward.
Examining the Criticisms of the SAFER Banking Act
The road to bipartisan support for the SAFER Banking Act faces notable hurdles, primarily from specific objections from some Republican lawmakers. A focal point of contention revolves around grievances concerning certain provisions within the bill, particularly those dating back to the Obama era. Critics argue that these provisions unfairly target industries beyond the realm of marijuana, with specific concerns directed at firearm merchants.
Publicly expressed opposition from these Republican lawmakers underscores a broader challenge in gaining unified support for marijuana banking reform. The critique revolves around the perceived punitive impact of the bill's language on non-marijuana industries, raising questions about the scope and unintended consequences of the proposed legislation. This internal dissent within the Republican ranks adds complexity to the delicate balance required to achieve bipartisan backing.
Despite the opposition, examining Republican concerns provides valuable insights into the nuanced debate surrounding the SAFER Banking Act. Balancing the interests of different industries within the context of marijuana banking reform remains a critical challenge, highlighting the need for careful negotiation and potential amendments to address the specific grievances raised. As the legislative process unfolds, finding common ground that addresses both the concerns of Republican detractors and the bill's objectives will be pivotal for the SAFER Banking Act's advancement in Congress.
Bottom Line
The SAFER Banking Act's journey reflects historical challenges and present-day optimism, encapsulated by Chuck Schumer's determined efforts to secure bipartisan support. Recent progress in committee hearings signals a potential shift. Yet, the delicate dance of overcoming Republican opposition, particularly regarding specific grievances with the bill's language, adds complexity to the path forward. Schumer's strategic vision and emphasis on collaboration underscore the transformative potential of marijuana banking reform. As the SAFER Banking Act teeters on the cusp of advancement, the bottom line is clear—a nuanced, bipartisan approach is essential to balance industry concerns and legislative goals, ultimately determining the fate of this critical reform in the realm of state-legal marijuana businesses.
THE SAFER BANKING ACT, WHAT IS IT, READ ON…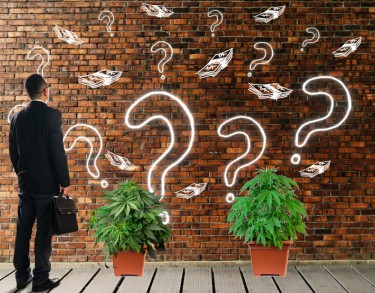 SAFE BANKING ACT VS. THE SAFTER BANKING ACT? WHAT'S THE DIFF?