14 Best Cannabis Dispensaries in the US
As cannabis gains more acceptance and state legalisation continues to spread throughout the US, the number of recreational cannabis dispensaries is soaring. With so many options to choose from, it can get confusing! We highlight fourteen of the best cannabis dispensaries from across the United States of America.
As the first states to legalise cannabis recreationally, Colorado and Washington laid the foundation for canna tourism across North America. Cannabis has now been legalised recreationally across almost half of US states. 
Post-legalization has seen a surge of cannabis dispensaries opening across these states, looking to cash in on the 'green rush'. Many states have seen a dramatic increase in tax revenue, with Colorado making over $11 billion since recreational legalisation, a trend that can be seen across similar US states.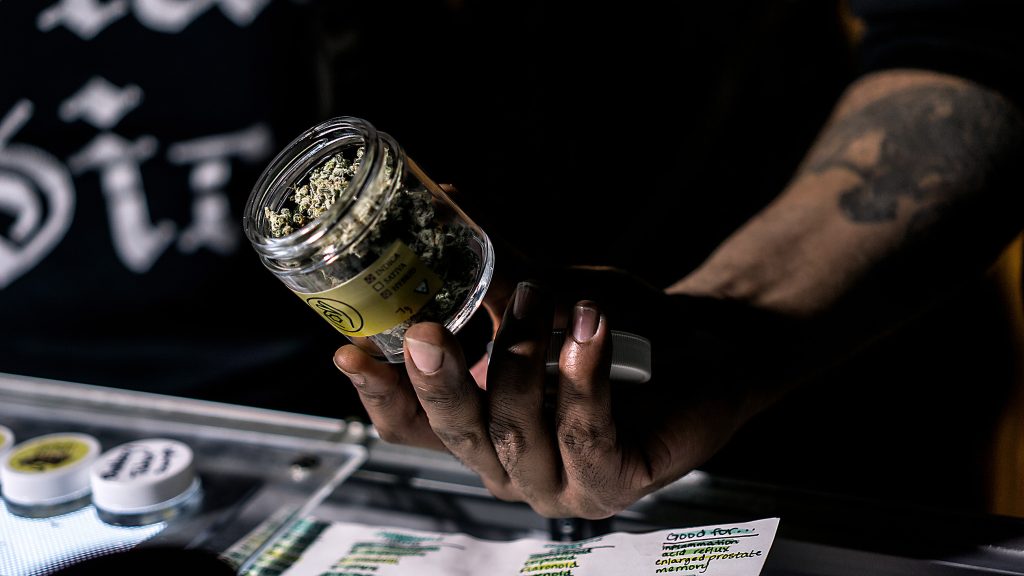 Recreational dispensaries are similar to pharmacies where cannabis products can be purchased legally, over-the-counter. Each state is subject to its regulations, and all cannabis products are subject to extensive laboratory testing and quality control, ensuring the highest quality and consistency. Customers are required to be over 21 and provide government-issued identification.
Upon entry, the receptionist welcomes patrons and checks identification. Once checked in, the budtender will greet the customer. The budtenders personalise the dispensary experience and help customers get what they came for: high-quality cannabis products. They are professional cannabis salespeople and help define the overall experience of the dispensary.
They're many specialized medicinal and recreational dispensaries, and those which cater for both markets. However, with numerous options, choosing which dispensary is right for you can be challenging. So, please keep reading as we highlight our selection of the 14 best cannabis dispensaries across the US.
3 most knowledgeable dispensaries
San Francisco, CA – The Apothecarium – Castro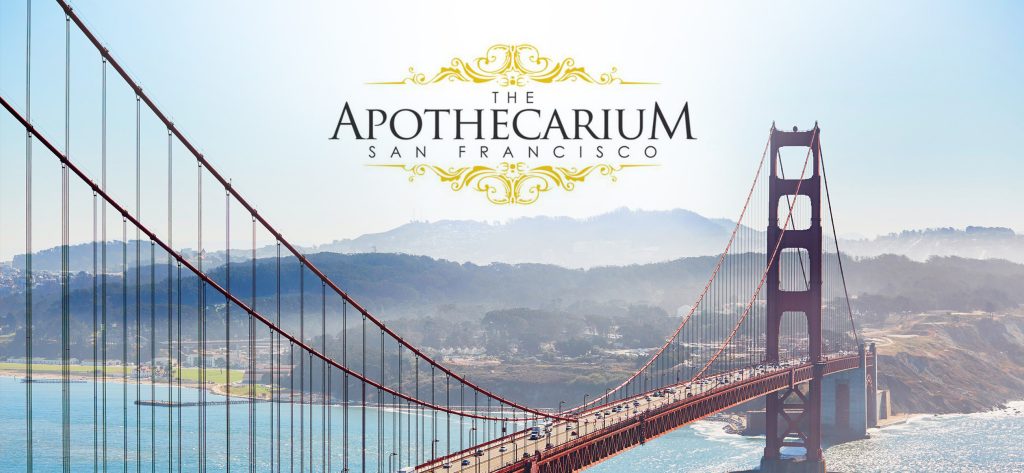 The Apothecarium Castro has been known across the Bay Area for its exceptional customer service and cannabis knowledge for over a decade. It is located on Market Street in San Francisco's trendy Duboce Triangle neighbourhood and is one of the Bay Area's most exclusive dispensaries.
Budtenders are happy to help first-time visitors, regulars, and medicinal patients alike. The Apothecarium focuses on providing customers with personal, one-on-one consultations from trained cannabis consultants.
This new-age dispensary has a sleek marble counter and luxury dark wood floor, with products displayed in stylish cabinets. It is renowned for its high-quality selection of genetics, such as the CBD-dominant Harlequin and THC-heavy Lilac Diesel from Glass House Farms. They have some top-shelf flowers!
They also have a wide choice of pre-rolled joints, high-potency oils, cannabis extracts, and infused edibles. Online orders are also possible if you are not looking to head into the store. 
The Apothecarium likes to give back to the cannabis community and provide various free educational programs and events. With more locations on the East Coast, The Apothecarium is at the head of its game. 
Los Angeles, CA – Cookies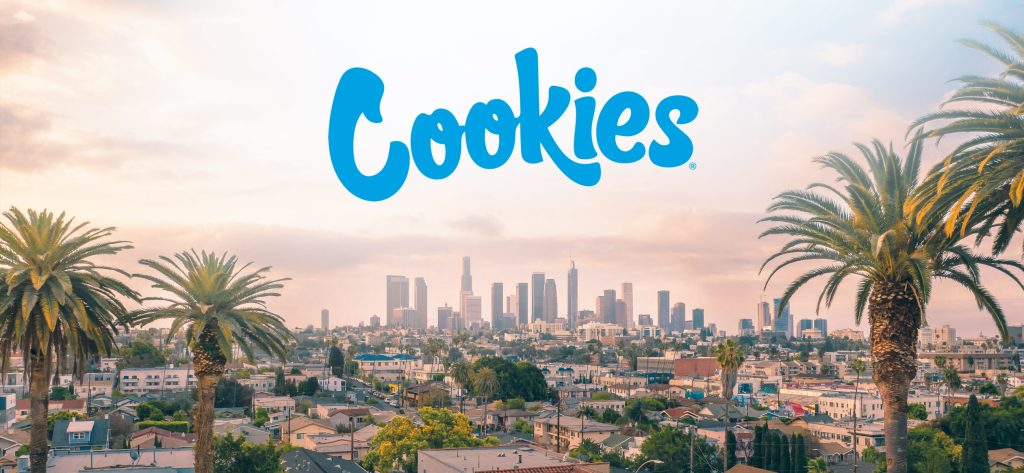 Cookies is famous throughout the cannabis industry for their Girl Scout Cookies and Cherry Pie, and visiting their flagship store has become a must for many cannabis enthusiasts.
They are located in the prestigious Melrose neighbourhood in West Hollywood. Cookies lights up the street with blue neon lights and aqua-blue walls. The interior is fresh and stylish, with cannabis products displayed on slick glass shelves.
Cookies have indoor and sun-grown strains and are renowned for their diverse range of genetics and cannabis knowledge. They focus on providing the customer with high-quality genetics. Varieties include London Poundcake 75, Atomic Sprinklez, and Freddy Krueger, or get your hands on some Sticky Buns! Their spectacular extract menu offers live resins, budders, and crumbles – Alien Cookies' live resin was a personal favourite. 
Friendly, enthusiastic, and knowledgeable budtenders make the Cookies experience unique. If you are looking for your favourite strains, Cookies is worth visiting. 
Denver, CO – Verde Natural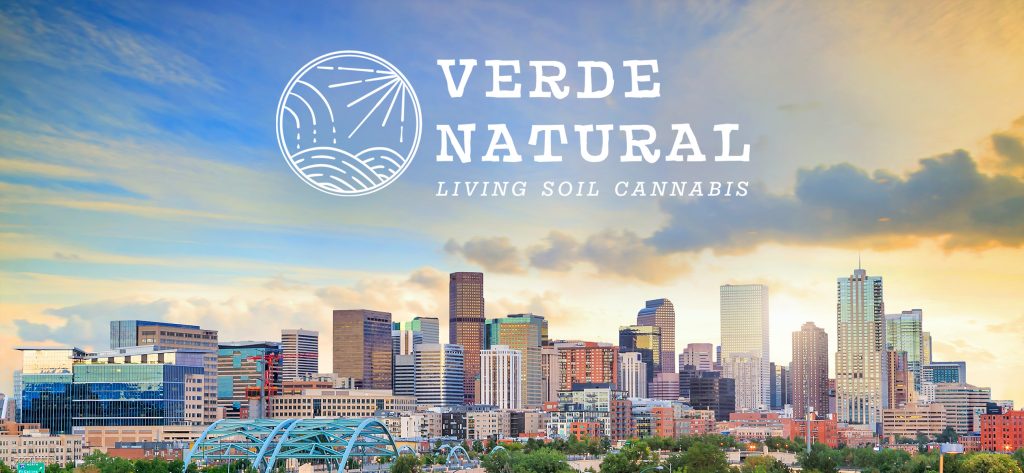 Verde Natural is located in Denver, Colorado. It is the state's largest indoor living soil cultivation facility. Initially operating as a medicinal dispensary, it opened its doors to the recreational market in 2017.
Plants are cultivated in living soil. This imitates the plants' natural environment and helps biodiversity within the earth, aiming to develop the natural terpene profiles while maximising potency. All strains are cultivated on-site in raised planter beds under 4645 square metres of solar panels. Plants are only fed organic nutrients through the growing cycle. Once harvested, all flowers are hand-trimmed to perfection, and the living soil is reused.
Verde Natural has wellness tours of the facility, allowing guests to see the unique cultivation practice. Look forward to a wide variety of in-house genetics from Super Lemon Haze, Flo, and Coal Creek Kush to classics such as 91 Triangle, Durban Haze, Hell Monkey, Bubble Jack, and Chemmy Jones. For concentrates, the Hazelnut Cream and Rainbow Banana live resin stand out!
The staff at Verde Natural are passionate and enthusiastic about their products, always going the extra mile to help the customer. If you are looking for a unique selection of organic produce, Verde Natural is not to be missed!
4 best medicinal dispensaries
Denver, CO – OG Medicinals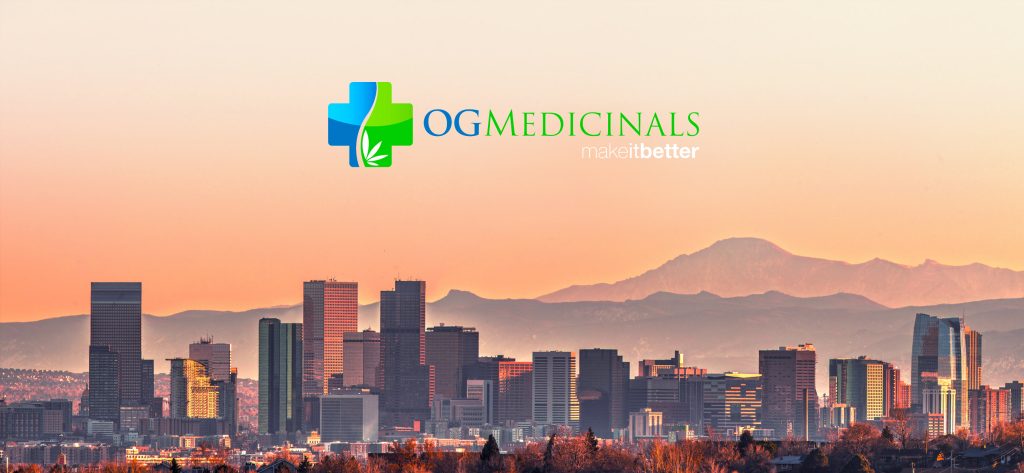 Before opening as a dispensary, OG Medicinals started as wholesale cannabis growing facility. They opened their doors to the medicinal market in 2016. Ever since, they have provided patients with over 40 in-house award-winning strains.
OG Medicinals is located in the northwest district of Denver, Colorado. They cultivate their cannabis on the premises in state-of-the-art facilities and produce some of the finest genetics available. To ensure quality and consistency, all products are lab tested on-site. All flowers are hand-trimmed to precision, adding a personal touch to every bud.
Famous for their award-winning Westside OG and EastSide OG, they also have a top-quality selection of newer genetics, such as Conspiracy Kush, Bees Cookies, and Alien Double Dawg. As well as quality flowers, OG Medicinals has some great concentrates and CBD products on the menu. If you are looking for THC products, try their Conspiracy Kush Live Sugar or their infused gummies for a relaxing afternoon. 
Exceptionally knowledgeable staff and a great selection of products make this dispensary an essential visit if you are in Denver City. Although this is a medicinal dispensary, they also have a smaller recreational selection.
Portland, OR – Farma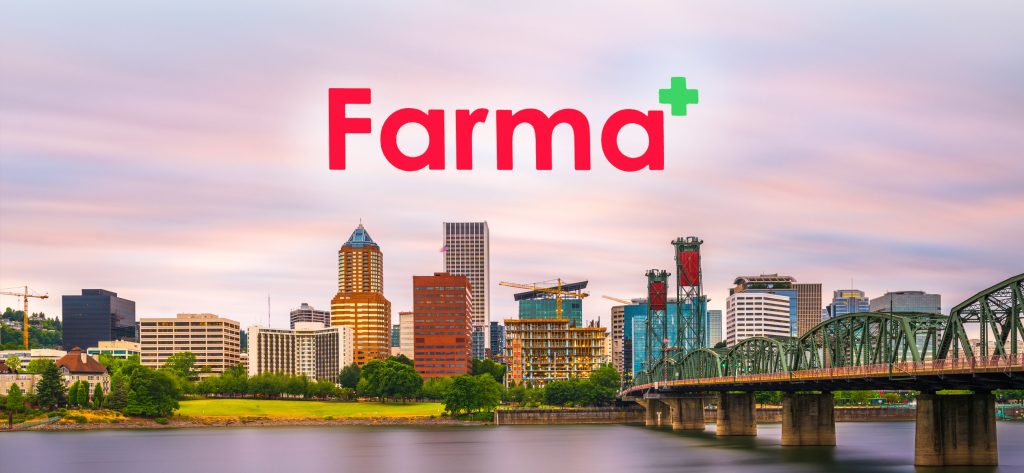 Farma is located in the laidback bohemian district of southeast Portland and has been a staple on the scene since 2014. This cannabis boutique is slick and trendy, with an aesthetically pleasing white décor and smooth wooden counters. It looks like a new-age pharmacy. 
With a cliental of many medicinal users, Farma's budtenders provide exceptional cannabis knowledge and are enthusiastic about educating customers on their products. Both cannabinoid analysis and terpene profiles are provided for all strains. 
Farma is renowned for its diverse range of flowers, especially its Cinex, a tremendously uplifting sativa. Expect to find an exclusive collection of genetics, such as Lemon Dosi, Tangie Biscotti, Sonic Screwdriver, and CBD-dominant Moon Boots. For cannabis extractions, the Wizard Dust and Blackberry Octane Hash Rosin stand out. They also provide a varied selection of delicious edibles and CBD products.
Friendly and welcoming, Farma is an excellent spot for great buds!
Scottsdale, AZ – Level Up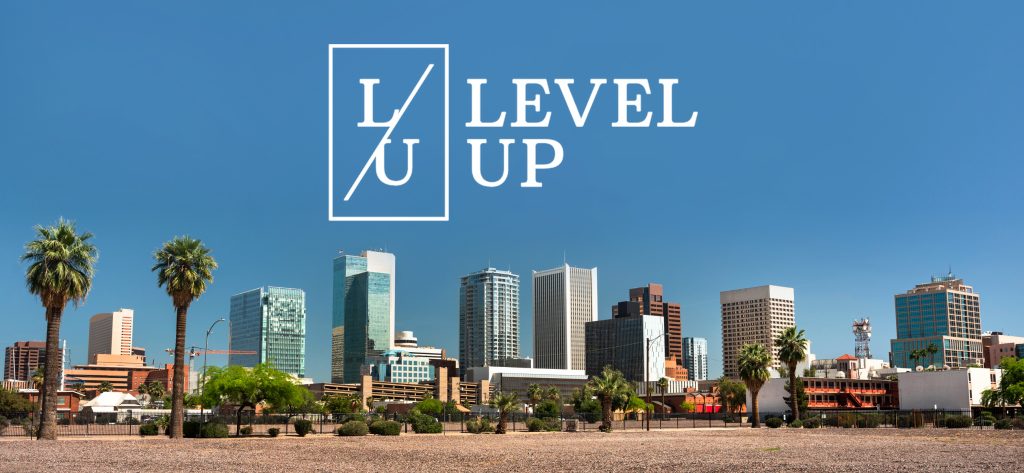 Level Up is a state-of-the-art cannabis dispensary located near the northside centre of Scottsdale, Arizona. Renowned as a fashionable and vibrant part of the capital, this dispensary is no different. It is based in a second-floor office suite and offers a luxury experience for its guests. Level-up started as a medicinal-based dispensary almost a decade ago but opened its doors to the recreational market in 2018. 
The main dispensary area is stylish and trendy, with black leather chairs, mirrored walls, and an avidly collected library of educational cannabis literature. Streamlined glass cabinets and a dark mahogany floor make this new-age dispensary spacious, sophisticated, and modern. 
Medicinal patients have a wide range of high-CBD, and high-THC products, along with subdermal patches and concentrated oils. Their impressive selection of flowers, edibles, and concentrates provides the patient with an extensive choice. 
Their unique menu includes over 50 in-house strains, plus exclusive guest strains such as Cactus Breath, Granny Skunk, and the heavy-hitting Lemon Hashplant. Expect to find high-quality concentrates such as their Orange Eruption live resin, Grape OG live rosin, and Goo shatter, or indulge in some delicious infused goodies! 
Staff provide impressionable product knowledge and offer consultations for first-time visitors. Level-Up prides itself on providing its patients with the best support and quality products. Level-Up is the dispensary to head to if you want a luxurious experience.
New York, NY – Be.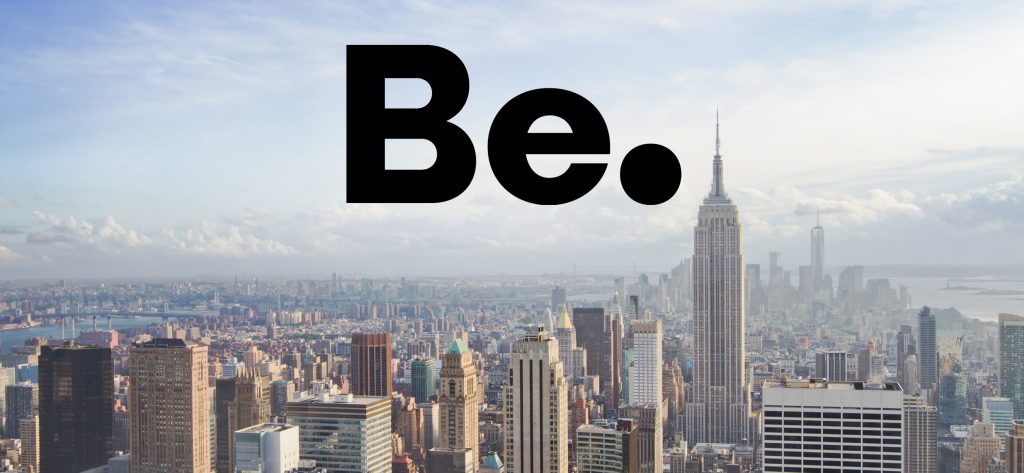 Be. Dispensary is a medicinal cannabis dispensary located in downtown Brooklyn, New York. It was the first medicinal dispensary to open in Brooklyn and still leads the market with its diverse range of products and cannabis knowledge. On-site pharmacists are always friendly and enthusiastic about helping patients to find the right cannabis products for their lifestyles. 
Spacious and bright with white decor, Be. Dispensary is both classic and modern. Top-of-the-range Macbooks, illuminated displays, and warm wooden furniture create a fantastic relaxing ambiance.
As a medicinal dispensary, they focus on high-quality, high-ratio CBD products, including infused topical balms, lotions, and tinctures – the soft-gel capsules and massage creams are brilliant. However, top-shelf THC-dominant flowers, cannabis concentrates, and infused edibles can also be purchased. 
Be. provides educational classes for the local community, and hemp-derived CBD products are also available for customers without a medicinal prescription. With three locations across Brooklyn, they set the standard for medicinal dispensaries. 
Passionate, enthusiastic, and knowledgeable – Be. gives medicinal patients the best quality products and cannabis guidance. You will feel at home at Be. Dispensary.
4 best recreational dispensaries
Las Vegas – Planet 13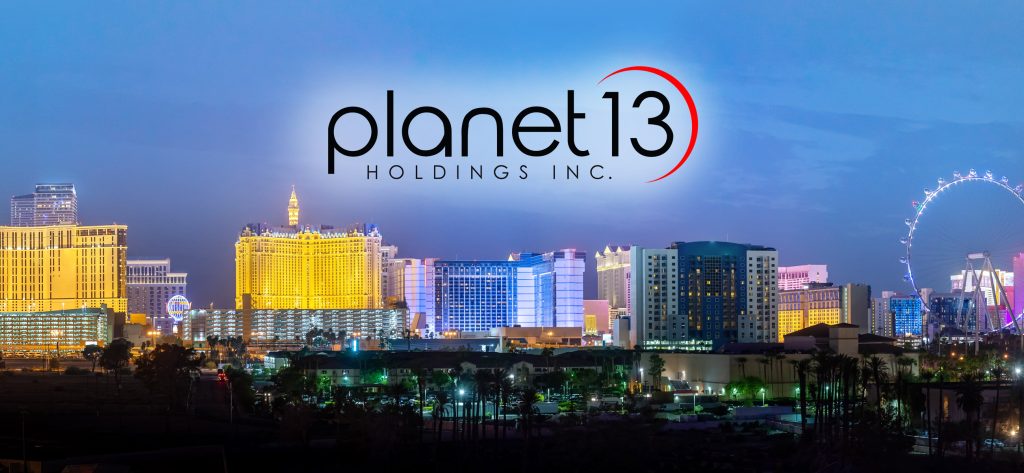 Planet 13 is located in the heart of Las Vegas and, like most attractions there, is built to impress! They are the world's largest dispensary. With a retail space of over 9,000 metres, they are often referred to as a cannabis supermarket. They aim to provide the highest quality recreational cannabis products with exceptional customer service.
The entertainment complex includes an open-floor cannabis dispensary, state-of-the-art cultivation, and production facility, and an on-site restaurant. A prominent water feature shaped like a globe dominates the dispensary's front. Guests are greeted by giant interactive lotus flowers at the entrance. LED floor panels interact with your every movement in the grand hall, while 3D visuals are projected onto the ceiling.
Cannabis strains are cultivated in-house, and all products are infused on-site. Visitors are encouraged to check out Planet 13's high-quality genetics grown in-house and watch all their delicious goodies being infused from the viewing area.
Planet 13 has the most extensive selection of genetics across the state, with a vast menu of locally sourced flowers and more prominent out-of-state brands. Although famous for their Chloe strain, expect to find a wide range of other genetics, including OG 18, Jungle Cheese, Banana Sherbet, Papaya OG, and Krazy Glue. Cannabis strains are displayed in stylish glass and wood cabinets across the showroom.
Planet 13's knowledgeable budtenders will show you everything from live resins to a dry-sift hash if you are looking for concentrates. Try out some Zookies sugar wax, or dabble with some Motorbreath shatter.
They also provide various topicals, including infused balms and creams, like the CBD Birdhouse Balm. If you're looking for edibles, they have delicious baked goodies and a unique range of mouthwatering infused gummies with flavours like Fruit Punch and Pink Lemonade. That is why they call it a cannabis superstore.
Seattle, WA – Unkle Ike's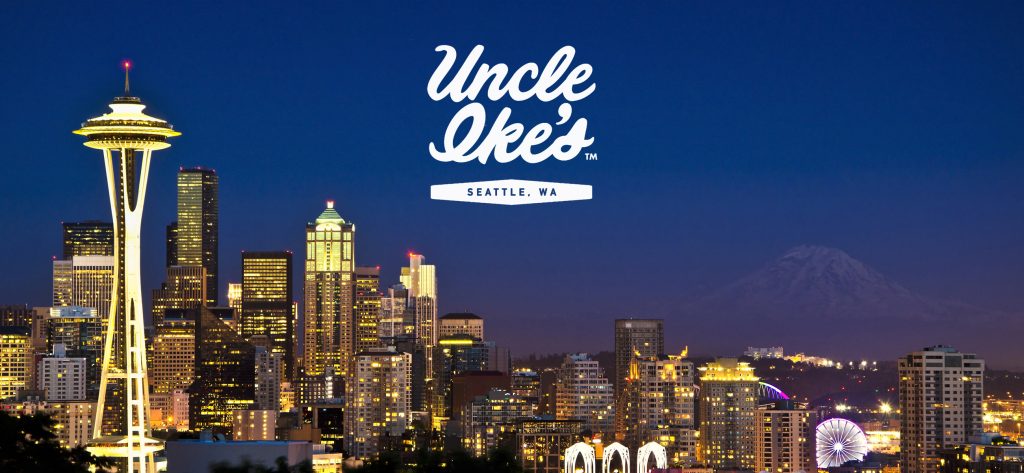 Unkle Ike's cannabis dispensary is in Seattle's trendy and diverse central district. Established in 2014, it was one of Seattle's first recreational cannabis dispensaries. Unkle Ike's now has five locations across the city.
Their flagship store on East Union offers the most extensive selection of cannabis products across the city. Friendly and knowledgeable budtenders provide exceptional customer service about their products.
If you are a sativa fan, check out Agent Orange or Chernobyl. For indica lovers, the Death Star and Firestorm stand out! Of course, if you like the best of both worlds, their hybrid selection is pristine. Their unique menu of cannabis concentrates is exceptional; from their Blueberry Tahoe OG live resin to some Larry Cake dry-sift hash – the connoisseur will not get bored! 
Delicious edibles and a top-shelf selection of CBD topicals make Unkle Ike's stand out from the crowd. With an incredible selection of recreational cannabis products and a food truck parked outside – Unkle Ike's stands out from the crowd!
Denver, Co – Apothecary Farms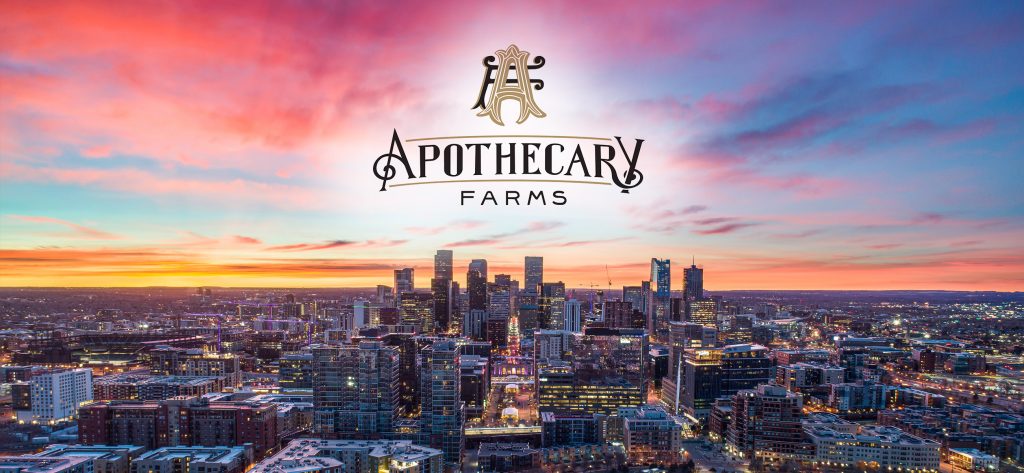 Since late 2015, Apothecary Farms have cultivated top-shelf flowers and produced high-quality extractions at their cutting-edge in-house extraction facility. Apothecary Farms is located along the prestigious Green Mile in Denver and is Colorado's first extraction-based dispensary. 
The modern building is set back from the street in a small shopping centre. Large windows create a bright and spacious environment. The cosy wooden interior and open brickwork behind the counter make Apothecary Farms both homely and stylish.
They thrive on being "the experts in terpene preservation and extraction" and have some of the tastiest concentrates around. Professional and friendly staff enthusiastically guide you through their extensive selection of extractions from their famous Ambrosia live resin, Sour Mimosa budder, Mai Tai Gushers crumble to the delicious terpy Huckleberry Cookies budder. They also have an extensive menu of top-shelf flowers, including the classic Sensi Star, Grape Chem, and East Coast legend Chem 91.
Great genetics, high-quality extractions, and expert staff make Apothecary Farms a recommended shop for cannabis products.
San Diego, Ca – HiKei Cannabis Dispensary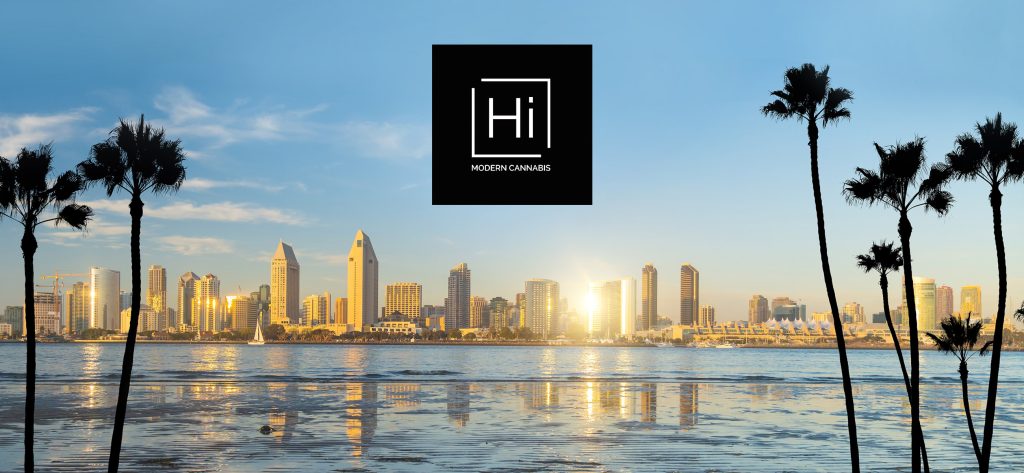 In the Fairmont Park area of San Diego, HiKei opened its doors to the recreational market in 2009. Like Unkle Ike's in Seattle, HiKei is a cannabis supermarket that stocks thousands of cannabis products. With a slogan like Modern Cannabis, expect to find the newest genetics on the market!
This dispensary is large, bright, and spacious. Their logo is displayed on a backdrop of green foliage, and plants hang from wooden ceiling beams. Two counters are present, one on either side of the dispensary, with menus displayed on LCD monitors. 
The staff are both knowledgeable and compassionate, always providing outstanding customer recommendations. Cannabis is cultivated on-site in their cultivation facility and can be seen through a viewing booth in-store. If you are interested in personal cultivation, various clones from the Dark Heart Nursery are available. Of course, there is a recommended strain guide available for beginners.
HiKei has a vast selection of flowers from locally grown strains like Blueberry Muffin from Bloom Farms to an impressive range of guest strains. If you are looking for an exclusive edibles range, HiKei even has a refrigerated selection of infused drinks and treats – you will not leave disappointed. 
If you are looking for a wide selection of cannabis products or want to start growing yourself, head to HiKei to pick up some excellent quality flowers and clones! 
3 best-looking dispensaries 
Talkeetna, AK – High Expedition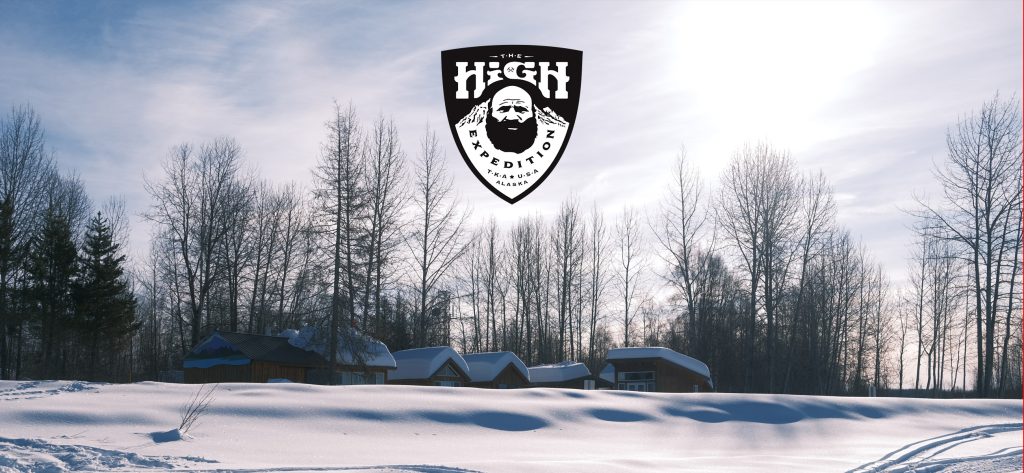 High Expedition is located in the picturesque town of Talkeetna, Alaska, and was initially constructed as a ski lodge decades ago. This cosy dispensary is full of character. Rustic wooden beams run across the low ceiling, and tidy wooden cabinets display both cannabis products and mountaineering paraphernalia.
As well as being a cannabis dispensary, High Expedition also exhibits historic mountaineering artefacts, giving visitors a chance to look back over the history of mountaineering in Talkeetna. However, if you want a more detailed account, personnel are more than happy to provide the local history and background of the location.
Their menu has various edibles, cannabis strains, and concentrates; check out the Aurora Cookies from Northwest Concentrates, or the Northern Lights flower. Along with cannabis products, they also sell some excellent mountaineering apparel to keep you warm in the winter, no matter how high you get.
Excellent customer service and knowledgeable staff make High Expedition stand out as one of the best dispensaries in Alaska. If you are looking for a cosy and quaint local dispensary, High Expedition is just that. 
San Diego, CA – Apothekare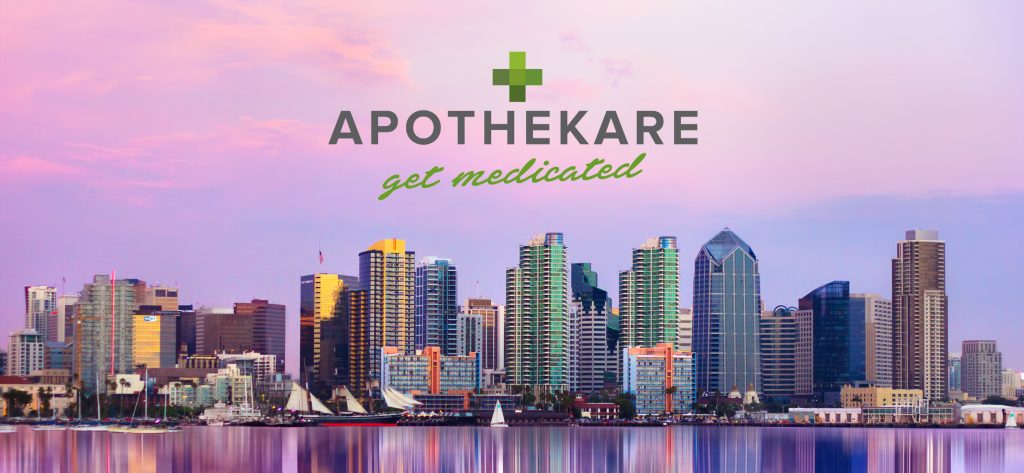 Apothekare is located in the luxurious City Heights just north of downtown San Diego. Like many other dispensaries on this list, it started as a medicinal-based dispensary and opened to the recreational market in 2009.
This high-end dispensary has a stylish wooden interior with white décor and spotlighting. Large windows provide lots of natural light. The atmosphere is spacious and professional. 
This dispensary is set out over two rooms. Guests are welcomed into the reception area before heading to the central dispensary. Apothekare allows guests to browse the displays rather than going straight to the budtender. They encourage customers to peruse their products and use the six interactive menus displaying cannabinoid and terpene profiles.
Apothekare supports local businesses and offers a wide range of top-shelf local flowers, concentrates, edibles, and topicals. They also have a great selection of refrigerated sodas and cakes; their delicious infused gummies stand out!
Friendly, professional, and highly knowledgeable about their products, Apothekare is a high-end cannabis boutique worth checking out.
Portland, OR – Serra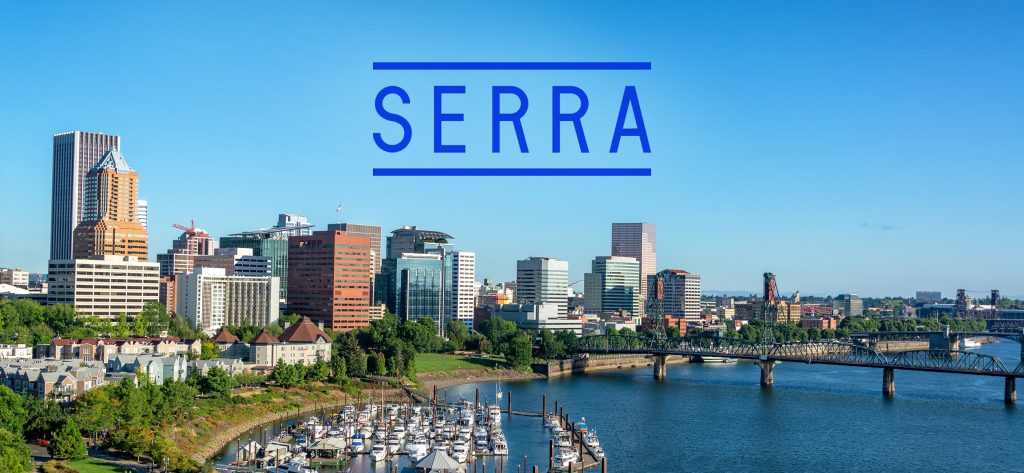 Serra dispensary is located in the hipster neighbourhood of downtown Portland. Serra Dispensary is Portland's answer to the demand for a modern and new-age dispensary. Serra is named after the Italian word for greenhouse, and this dispensary's contemporary design is based on the concept of just that – glass panels, natural light, and green foliage. 
Large glass walls allow in copious amounts of daylight. The cannabis products are visible in wooden display units with brass housing. The interior is spectacular – glass, wood, and brass create an aesthetically pleasing dispensary with a relaxing atmosphere.
Their slogan, Quality Drugs, is displayed throughout the premises, and Serra thrives on providing customers with the best quality cannabis available. Serra has a fantastic selection of products, and the experienced staff provide exceptional customer support.
This recreational dispensary is awe-inspiring, with an extensive menu of extracts, flowers, edibles, and topicals. Expect to encounter a wide variety of state-grown flowers and some excellent guest genetics. Magnifying glasses are also available for a closer look at the trichomes.
Their menu of concentrates is impressive, from hashish to live resins! Serra also supports the local art community and offers ceramic and glass pipes from local artists. 
If you are looking for an elegant cannabis boutique, head to Serra. 
What is the future of cannabis dispensaries?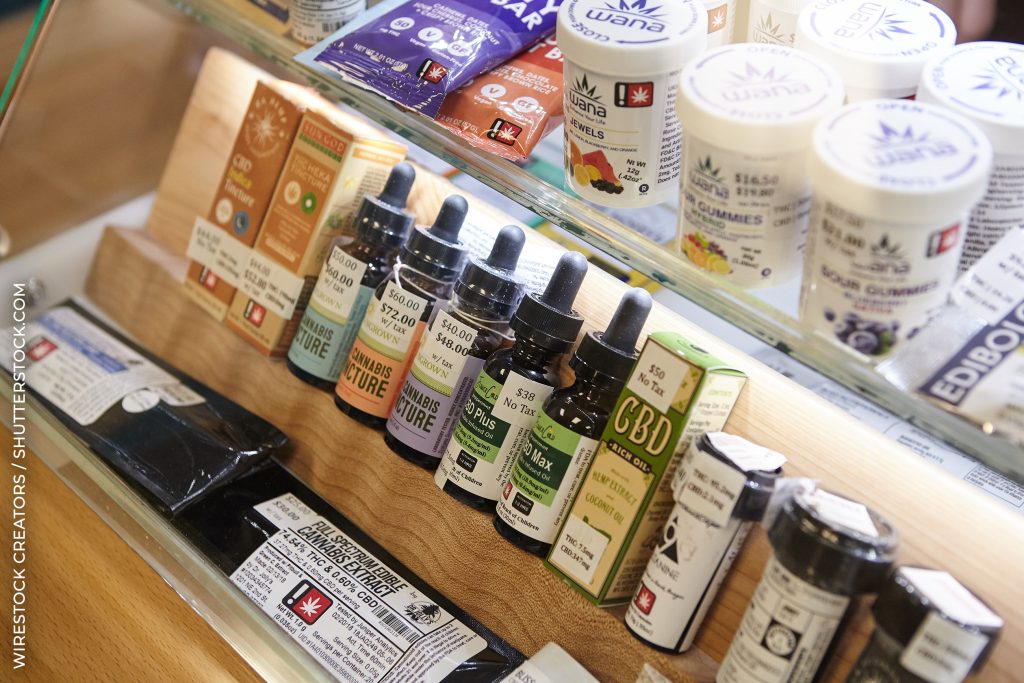 With more cannabis dispensaries popping up in neighbourhoods all across the US, the stigma cannabis once held in society is now vanishing. Things can only be looking up for the cannabis consumer.
Many dispensaries are moving to high-tech, top-of-the-line facilities. An increasing number are cultivating high-grade cannabis on-site. Growing demand, and support, have created a more comprehensive and extensive range of cannabis products. 
It looks like cannabis has finally been given the recognition it deserves. With continued research and scientific developments in the cannabis industry, the future is looking infinitely greener.
If you think we have missed some gems, or you just got back from the States and are amazed at what you saw in the recreational dispensaries, please let us know in the comments below!
Disclaimer:

Laws and regulations regarding cannabis use differ from country to country. Sensi Seeds therefore strongly advises you to check your local laws and regulations. Do not act in conflict with the law.
The Jewish Faith And Marijuana
As autumn leaves begin to turn, it is also the Jewish high holy season. It is time for reflection, celebration, being thankful for blessing and to honor the history of the Jewish people.  An ancient tradition upheld around the world and honored in the hearts and souls of millions. Rosh Hashanah is a burst of celebration for the New Year and peaks with Yom Kippur (the Day of Atonement).  Fasting, family, prayers and more celebrate both holidays. During the high holiday days, the faithful chill, contemplate, and cast for true meaning.  Which begs the question, what about the Jewish faith and marijuana.
In the United States, the Jewish population is over-represented among the recreational cannabis using population. The reasons are thought to be the urban pattern of residence, the large association of Jewish residents in the academic milieu in metropolitan areas as well as the urban avant-garde movements. And Jewish families are thought to be less authoritarian and more tolerant toward "intellectual experimentation".
In Canada, especially in Toronto, differences between Jews and Christians with regard to attitudes toward cannabis usage were detected in the high school population, in which surveys show that more than twice as many Jewish students have used cannabis as Catholic ones.
RELATED: Israel Is A Global Leader In Cannabis
On of the largest marijuana product companies, Colorado based Wana Brands, have their edibles certified by Whole Kosher Services, a company based in Houston. They lead a long list of companies who have passed inspection.  During fasting, you can not smoke as you would have to light a fire and edibles must be kosher to avoid impurities.
Ancient Israel archaeology, lexicography and paleobotany researchers generally believe in the Hebrew Bible cannabis is not documented or mentioned in early Judaism. The primary advocate of a religious use of cannabis plant in early Judaism was Sula Benet, who claimed the plant kaneh bosem קְנֵה-בֹשֶׂם mentioned five times in the Hebrew Bible, and used in the holy anointing oil of the Book of Exodus, was in fact cannabis. Many other scholars are more skeptical or just disagree.
In a 1973 opinion, Orthodox rabbi Moshe Feinstein stated that cannabis was not permitted under Jewish law, due to its harmful effects. In 2013, Orthodox rabbi Efraim Zalmanovich stated that medical, but not recreational, cannabis is permitted. The population, it seems doesn't fully agree considering the use of cannabis.
RELATED: Science Explains How Marijuana Inspires Awe 
The YIVO Institute for Jewish Research in New York City recently had an exhibition "Am Yisrael High: The Story of Jews and Cannabis". So the conversation is ongoing for intellectual discussion.
US Cannabis Legalization in the 2024 Election – Cannabis | Weed | Marijuana
US cannabis legalization in the 2024 election? Will Joe Biden and the Democrats make cannabis reform a significant part of their re-election platform?
With the potential rescheduling of cannabis from Schedule I to III, pot stocks have risen. Investors are hopeful that banking reform may pass Congress. Voters are anticipating the end of cannabis prohibition.
But how much of this is hype versus reality? How likely is it that cannabis legalization will be a 2024 U.S. election issue? 
For answers, CLN spoke with three experts in the field. Nawan Butt, Portfolio Manager at Purpose Investments, Leah Heise, Founder and CEO of Gemini Twin Consulting, and Lex Corwin, Founder and CEO of Stone Road Farms.
U.S. Cannabis Legalization in the 2024 Election
Neither Trump nor Biden is particularly pro-cannabis, says Leah Heise. However, cannabis is a "bipartisan issue that needs to move forward. But I don't think that the presidential election will do much in terms of changing the trajectory of this industry."
Leah sees more significant progress in Congress with the eventual passing of the SAFE Act. While before, cannabis reform was an "afterthought," Leah finds it "heartening to have an executive branch and the legislative branch really engaging on the cannabis conversation." 
But ultimately, the lack of access to capital markets and banking is causing the industry's current woes. Someone "putting a stamp of approval" on the federal cannabis file is undoubtedly a step in the right direction. Still, Leah is skeptical that the 2024 election will be a catalyst.
Rescheduling cannabis to Schedule III is the current achievable goal. Whether that results in cross-border trade and an import/export market remains to be seen. But, according to Leah, that's what needs to happen. 
"We could be a world leader in exporting [cannabis] products," says Leah. "But we're completely cut off, we can't even even move products in California to the East Coast."
Democrats Need to Own the Issue
Nawan Butt is also skeptical that the U.S. 2024 election will result in cannabis legalization outright. Like Leah, he sees more action from the SAFE Act and potential rescheduling.
The big event isn't the 2024 election, says Nawan, but whether the DEA's response is positive or negative for rescheduling cannabis. "The DEA is supposed to respond in 90 days," says Nawan. "So hopefully that will give investors another boost in sentiment and whether this is happening or not."
That said, "It's going to be very important for the Democrats to own this going into 2024," says Nawan. 
Rescheduling cannabis has got legislators interested in passing the SAFE Act. Nawan says that would help the Democrats "own" the cannabis legalization issue.
Passing banking reform will bring interim relief for thousands of cannabis operators nationwide. "If Democrats can make this a 2024 election issue, we think that would be fairly interesting."
Of course, Democrats promised all kinds of cannabis reform last time. Vice-president Kamala Harris was a sponsor of the MORE Act.
U.S. Cannabis Legalization in the 2024 Election
"It's a double-edged sword," says Nawan. "On the positive side, they can do the same playbook they used in 2020, try and get investors to jump on the cannabis train for the Democrats. Alternatively," Nawan adds, the inaction of the last four years "could dissuade some of the voters that this is not happening."
Nawan says the Democrats must be cautious in rescheduling cannabis and passing the SAFE Act. He says if the U.S. reschedules cannabis and passes banking reform before 2024, the Democrats "can sort of own the issue but [then], they don't have any carrot to dangle in front of their perspective voters."
What About Small Businesses?
Lex Corwin sees cannabis being a big part of the 2024 election. "It's too big a business for it not to be," he says. 
Lex points to the number of cannabis businesses earning hundreds of millions, even billions, in revenue. "These are big businesses and they're going to start to have the lobbying power that a lot of traditional industries enjoy."
Cannabis legalization is inevitable; it's just a question of who can make it to the finish line. Federal legalization or rescheduling may trigger a massive inflow of capital.
While this "basically helps our chances of being able to compete with some of these larger operators," it's a double-edged sword. Removing barriers means "some of these massive billion-dollar cannabis companies," will be able to move into less mature markets. 
Also, some states don't have the climate for cannabis cultivation. Lex mentions that New York's indoor cultivators will never be able to compete with outdoor trees in California.
"It's a huge worry," he says. "But you know, ultimately, our strategy is to just get into as many states as possible." While interstate commerce has pros and cons, Lex sees it as "an absolute game-changer."
 "Our costs of production in California are a fraction of what other operators in virtually every other market pay," he says.
That said, "We're going to see smaller cannabis biotech firms get gobbled up by big pharma." Lex says it's already happening. While rescheduling cannabis offers tax breaks, it makes pharma research and development more accessible. 
U.S. Cannabis Legalization in the 2024 Election
Overall, however, Lex is optimistic about the future of the U.S. cannabis market and the potential for legalization. As are Leah and Nawan.
While cannabis legalization in the U.S. 2024 election may or may not be front and center, it's likely that, when Americans cast a ballot in November of next year, cannabis may already be a Schedule III drug that banks aren't afraid to touch. 
Footnote(s)
5 Things Which Make Alone Time Joyful
Alone time is necessary although it can be difficult. People have different tolerance levels when it comes to how much "me" time they can handle, with some using it to replenish their energy and others needing to be around others in order to function properly. There's nothing wrong with either; there are introverts and extroverts and people in between. Still, alone time provides benefits for everyone and can be used to nourish yourself and your inner world.
Introverts and extroverts are different. Despite the myths that surround them, introverts don't need to be shy and anxious around others; they simply enjoy spending time alone, are likely conflict avoidant and make for great listeners. In contrast, extroverts tend to feel energized when interacting with others and likely find being alone draining.
Here are 5 things that can help you find joy in your alone time, whether you're an introvert or an extrovert:
Talk about your feelings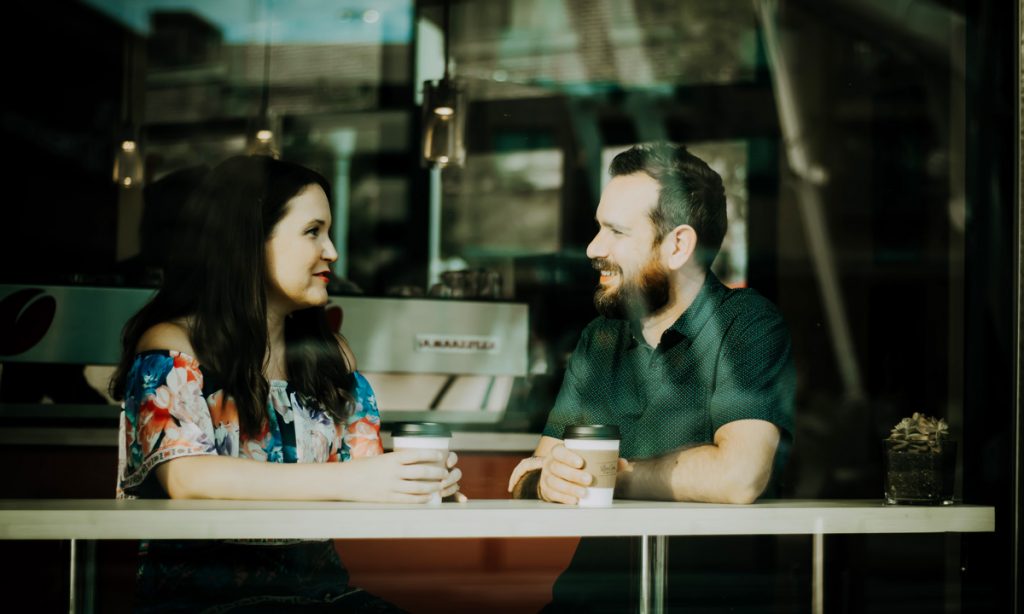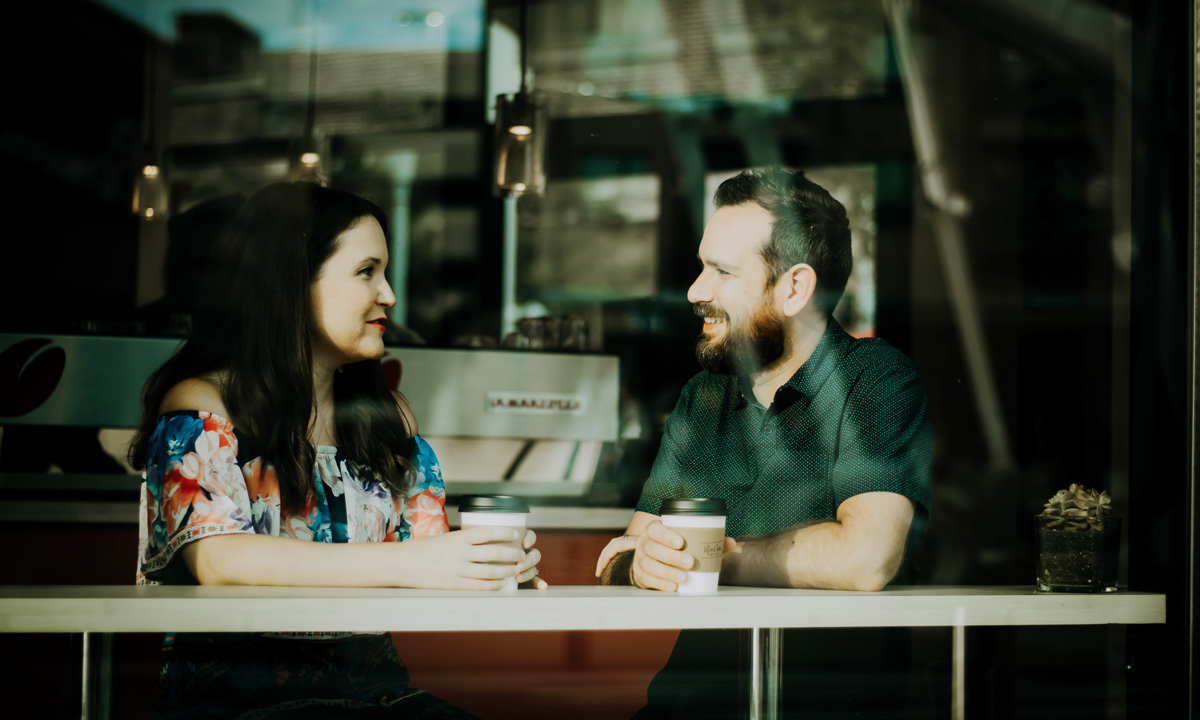 Whether you're an introvert or an extrovert, it's okay to feel comfortable or uncomfortable with being alone. Talk about your feelings with the people closest to you, letting them know if you want space or if you want to create boundaries that way you can create a space for yourself without the intrusion of others.
Use alone time for self care
Some activities work better when practiced alone, and can be more beneficial if you create boundaries that allow for alone time. Turn off social media notifications and create the space for doing activities like exercise, meditation and sleep. Don't view this as punishment, simply view it as a way as growing more resilient and comfortable with yourself.
Hang out with animals
RELATED: 5 Polite Ways To Tell Someone You Need Alone Time
Animals are great companions. They're silent but their presence can be felt and it contributes to a less lonely environment. Hanging out with cats or dogs is nourishing and can help you get in touch with your feelings, while also taking responsibility for an animal that depends on you for care.
Use your alone time to feel productive
RELATED: Here's How To Get Better At Spending Time Alone
Spending time alone can be very productive. It can be a time for introspection and reflection, used to develop a better relationship with yourself and with loneliness, which isn't easy to cope with.
Get creative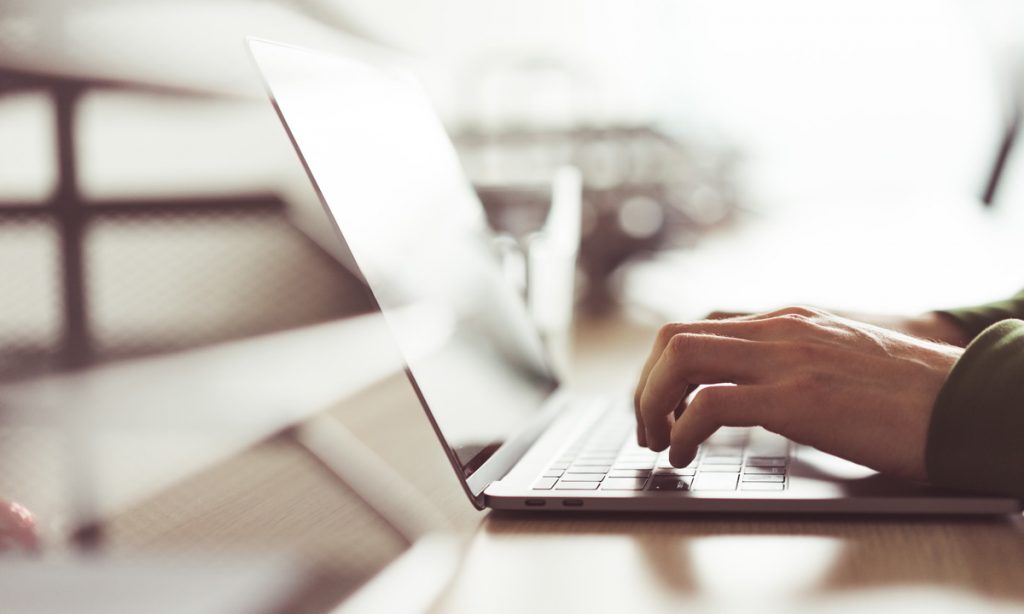 While alone time can be spent doing nourishing things like eating out, reading or watching a TV show, you can also try out something creative like painting or drawing. Use your alone time to dive into a new creative project and try to enjoy yourself as best as you can.