Media Report: N.J. university's cannabis course looks to dispel stigma about pot, hemp
NJ.com
The second year of the Cannabis and Hemp Research Initiative at Stockton University is sprouting new ideas, and new plants.
It's the second year Stockton has grown the plants to conduct agricultural and nonmedical cannabis and hemp research, according to a statement from the university. The hemp is part of a botanical class of cannabis sativa grown specifically for industrial or medicinal use. It has little to almost no THC, the major psychoactive component of cannabis.
Read more at 
https://www.nj.com/news/2023/10/nj-universitys-cannabis-course-looks-to-dispel-stigma-about-pot-hemp.html
5 Fun Websites Where You Can Learn A New Skill
Learning new skills requires motivation and persistence. While some people thrive in school-like settings, others do not. An in today's
Despite the fact that we've been very exposed to all sorts of screens and online activities throughout the past months, at this point in the pandemic, it's natural to feel the urge to do something new, something that feels productive and nourishing. Luckily, there's tons of websites out there designed to cater to people's different set of needs and interests.
COVID introduced people to their kitchen and inspired people to expand cooking skills. But generally, everyone can still use a little help in terms of learning cooking skills and in finding some new recipes to keep our lives a little less boring. This website has a bunch of delicious recipes on hand that are simple and that will teach you to be a better home cook. There's also videos, which are a great tool for visual learners.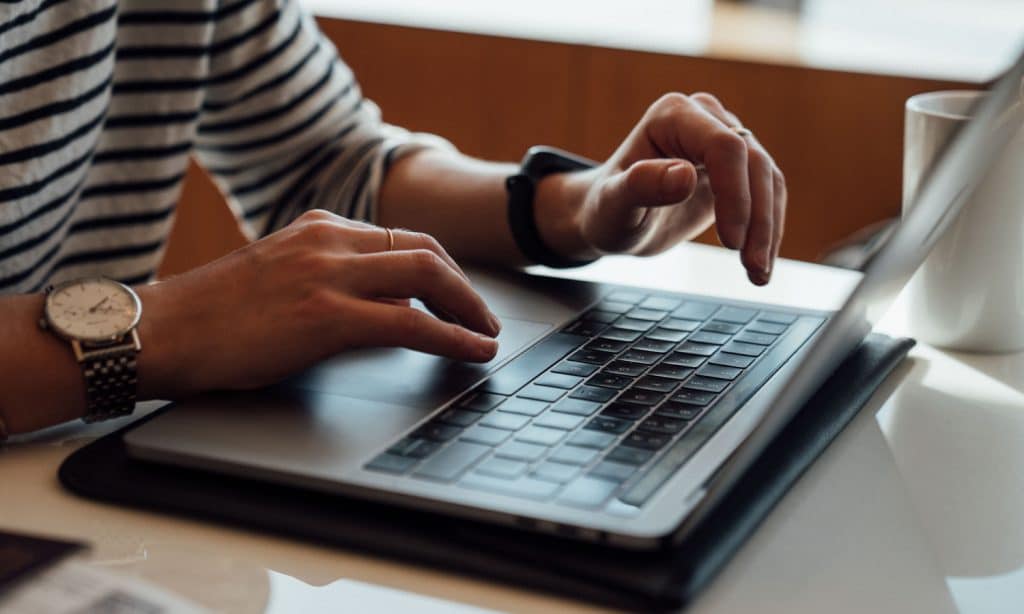 RELATED: Here's How You Can Learn A New Language By Watching Netflix
Sporcle is a trivia website, one of the most comprehensive in the world, containing quizzes for basically anything that's of interest to you. While you won't learn through the use of Sporcle alone, the site is a fun and engaging way of supporting whatever it is you're studying, no matter how specific.
Edx provides access to thousands of online courses and degrees belonging to renowned schools and colleges like MIT, Harvard, Berkeley and more. While the courses are paid for, they're much cheaper than the ones you'd find in other websites and institutions.
RELATED: Bored? Here Are 5 Hobbies You Can Learn Online
Khan Academy is also another popular website for students and teachers alike. All content on their site is free and it also allows you to customize your experience as you go, whether you're teaching your kid or are looking to learn a new skill.
Code Academy is one of the cheapest tools people can use when trying to learn how to code. You can have access to some basics for free but can pay $20 a month and gain access to a full roster of lessons. There's different courses and programs that allow you to learn specifics and not get overwhelmed by too much information, whether you're trying to get better at web design or are looking to learn the basics of computer programming.
At the very least, you will have a better understand what it takes to code.
Have a great time expanding your skills and your mind!
UArizona launches online cannabis compliance online course
Article
TUCSON, AZ — The cannabis industry in the United States and here in Arizona is complex and ever-changing.
It's why the University of Arizona just added a new online course on cannabis compliance and risk management – to help people and industry professionals keep up.
Giving Tree Dispensary owner Lilach Mazor Power told ABC15 that everything with her business begins and ends with compliance, from the bar codes on products, to who she can sell the products to, to her inventory.
She said there was no how-to playbook when she was starting out years ago.
"Everything that we have done in cannabis used to be done in basements of people['s homes] and now it's on a commercial level, third-party lab testing, highly regulated," she said. "People have long-term careers with benefits here."
Because it's so rapidly changing, they have to keep up.
"Nothing we do this year's going to be the same next year because we learn so much as we go," she said.
Read more
https://www.abc15.com/news/local-news/uarizona-launches-new-cannabis-compliance-online-course
City Of Oakland Issues RFP For Employee Training Programs
TheRFPreleased is for an organization to develop the following:
(i) an equity employee certification training program to establish a pipeline of qualified prospective employees for the regulated cannabis marketplace; and
(ii) an on-the-job training referral program for equity employees at Oakland cannabis businesses, particularly cannabis manufacturers and equity-owned businesses.
For more information on this RFP, please join our office thisThursday, March 30that10amfor a zoom pre-proposal meeting.
When:Mar 30, 202310:00 AM Pacific Time (US and Canada)
Topic:Cannabis Workforce RFP Pre-Proposal Meeting
Please click the link below to join the webinar:
https://us02web.zoom.us/j/89184386894
Or One tap mobile :
US: +16694449171,,89184386894# or +16699009128,,89184386894#
Or Telephone:
Dial(for higher quality, dial a number based on your current location):
US: +1 669 444 9171 or +1 669 900 9128 or +1 346 248 7799 or +1 719 359 4580 or +1 253 205 0468 or +1 253 215 8782 or +1 309 205 3325 or +1 312 626 6799 or +1 360 209 5623 or +1 386 347 5053 or +1 507 473 4847 or +1 564 217 2000 or +1 646 558 8656 or +1 646 931 3860 or +1 689 278 1000 or +1 301 715 8592 or +1 305 224 1968
Webinar ID: 891 8438 6894
International numbers available:https://us02web.zoom.us/u/kdiWq68c4b