A pair of big-name rappers will highlight Mile High 420 Fest
UPDATED March 15 at 3:30 p.m. to include Tommy Chong's involvement in the event. 
Rappers Rick Ross and Waka Flocka Flame will light up the stage in Denver in April to celebrate every stoner's favorite holiday.
Related Articles
Three Day Weekend? Here are 4 Summery Marijuana Drinks!
Cool, crisp, iced summer drinks as a staple of long weekends, hot day and outdoor bbqs.  Americans plan to celebrate the long Memorial Day weekend. The top celebration plans include grilling/barbecuing (59%) followed by attending or hosting a party (43%).  it seems 46% plan to purchase and drink some alcohol, with beer by far being the top choice.
But what if you want to enjoy the weekend was something cool, refreshing and non alcoholic – but still give you a little something extra.  We got you.  Here are 4 recipes to make it a great weekend.
A piece of advice, drinks are similar to edibles, so don't gulp and moderate the marijuana so you can enjoy more than one!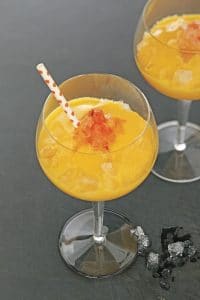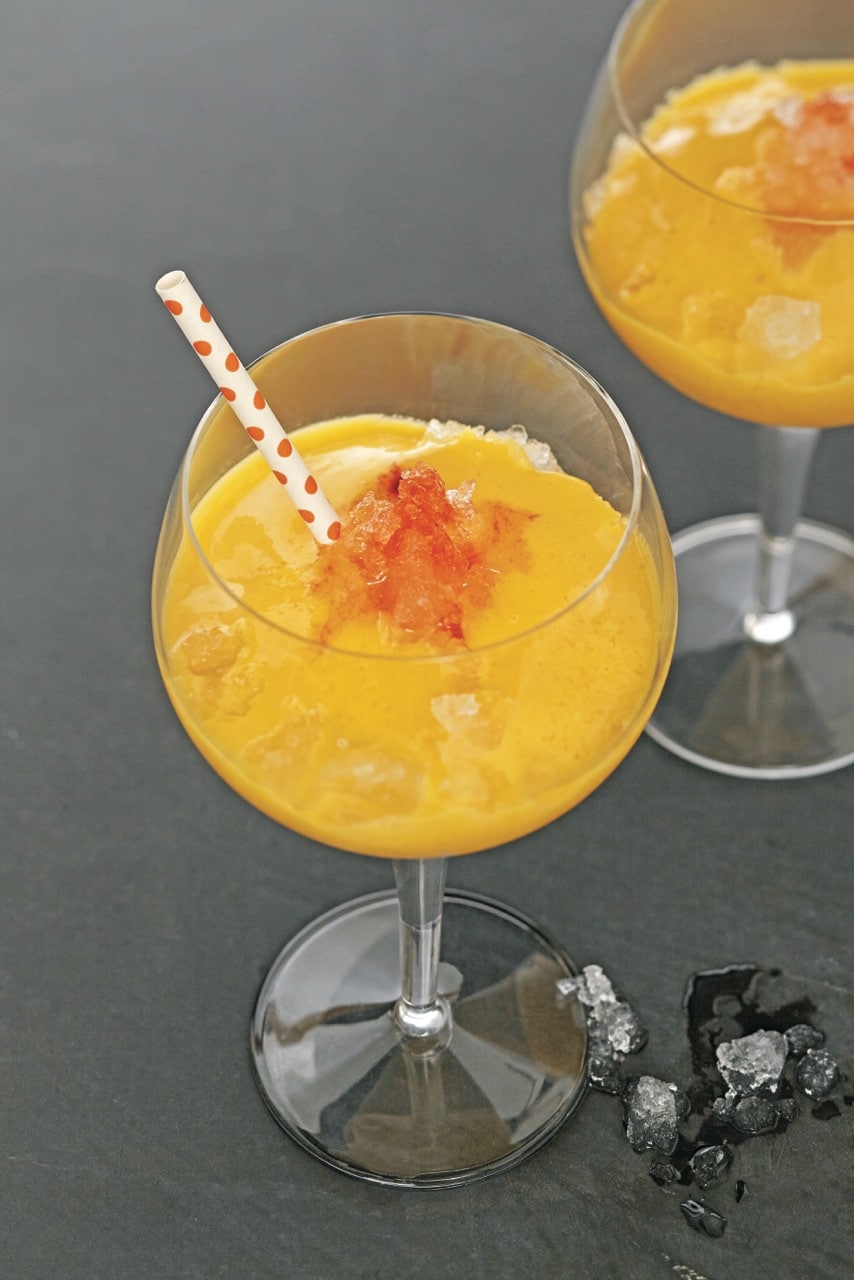 RELATED: People Who Use Weed Also Do More Of Another Fun Thing
It is important to understand not all cannabis is created equal. The strain of cannabis and the type of cannabis product you use will have a substantial impact on the final beverage. For example, if you're looking to make a drink that will get you high, you'll want to use a strain containing THC.  If you're looking for a therapeutic beverage to relax without the psychoactive effects, you'll want to use a strain high in CBD, with little THC.
Cannabis Simple Syrup
Ingredients:
3 cups of water
3 cups of granulated sugar
2 tablespoons of vegetable glycerin
2 grams of dried cannabis flower
Directions:
Combine all dry ingredients and place into 3 cups of boiling water for 20 minutes. Let it simmer for 5-6 minutes. Then, empty into a storage container and chill. This will make you the best cannabis simple syrup you ever tasted.
Marijuana Margarita
Ingredients:
2 cups limeade
4 jalapeños, finely chopped
2 tablespoons of cannabis-infused olive oil, coconut oil, or butter
1 teaspoon of chili powder
½ teaspoon of cumin
Salt and pepper to taste
Directions:
Combine, shake and pour over ice.
Ice Tea with a Kick!
In order to brew this tea, start by preparing the infused honey
Place half a cup of water and ½ – ⅓ cup of all-natural honey in a small saucepan and set to medium heat
Add in the amount of tincture you'd like to infuse your honey with. Keep in mind, that the honey will be used for  several teas or other recipes, so you want to add 3 or 4 doses (depending on how sweet you like your tea!)
Once the mixture reaches 150℉, stir until all the honey is dissolved into the water
Pour into a glass container and place in the refrigerator for 12 hours in order to solidify
When the infused honey is ready for use, simply brew up a batch of your favorite tea and use spoonfuls of honey to infuse and sweeten it. If you're feeling adventurous you should try adding sliced fruit to your iced tea for extra flavor. Sliced strawberries, peaches, and lemons go great with cannabis-infused iced tea.
Marijuana Mojito
Ingredients:
5-6 mint leaves
2 tbsp fresh lime juice (juice from approximately half of a medium/large lime)
2 tbsp cannabis-infused lemon simple syrup
½ cup ice
1/2 cup club soda or sparkling mineral water
Directions:
Muddle 3 of the mint leaves and the lime juice in the bottom of your glass. Then add 2 tablespoons canna-infused lemon simple syrup, club soda or sparkling water, and the rest of the mint leaves. Stir to mix thoroughly. Add ice and enjoy
RELATED: 5 Things To Do When Cut Off From Netflix
This should make for a great weekend. Careful on having too many of this delicious treats so you don't overdo.
Is Marijuana The Reason The Barbie Cast Is So Chill
"Wake up and see the sparkle" is a favorite Barbie phrase, but maybe Barbie is so popular and cool because it is a bit of a green sparkle. Barbie should be happy (and her "parent"  Mattel) as she earned over $2 billion last year and that doesn't count anything from the movie released this year.  The iconic figure has been everything from a doctor to a disco queen and people continue to adore her.
Of course, with all this pressure to earn, look good and be fabulous, she might take a little time to enjoy an edible and chill out.  Ken, for his good looks, perfect hair and just right tan  could also quietly use a vape while musing he doesn't get a house.
The Barbie movie is set to premier in July and clips show it will be a fun ride for viewers.  But how chill is the cast?

RELATED: People Who Use Weed Also Do More Of Another Fun Thing
Ryan Gosling
Six-pack Gosling has made a name in such movies as La La Land, Remember the Titans and Crazy Stupid Love.  Unabashedly a fan of marijuana, his picture at Cannes enjoying a joint has become a favorite meme.  A fun loving guy given to impulses, he purchased Tagine, a Beverly Hill restaurant, that has become a popular hot spot.
Will Ferrell
Veteran actor Ferrell movies includes Christmas favorite Elf, Anchorman: the Legend of Ron Burgundy, and the Lego Movies. He is an SNL alum and he founded the comedy website Funny or Die in 2007 with his writing partner Adam McKay.  From consuming with Snoop Dog and Vince Vaughn to being a weed meme regular he is definitely a leading contender for chill awards   Our favorite phrase of his is "Smoking weed doesn't make me a bad person, just like going to church doesn't make you a good person."
Margot Robbie
Robbie is an award actress with credits including I, Tonya, The Wolf of Wall Street, Suicide Squad and more. The Australian vocal supporter of human rights, women's rights, gender equality and LGBT rights stands up for her beliefs.  While she hasn't publicly said anything about cananbis, we know she loves tequila and a good time.   In 2016 she opened SNL with a beautiful marijuana flower dress that caught the audience's attention.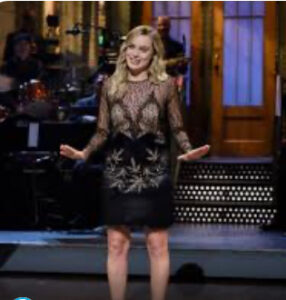 Kate McKinnon
Kate McKinnon was a breakout star of SNL and continues to display her talents in movies and as a writer and as a singer.   Her SNL skits has become parts of stoner lore and she has a wide and varied fan base. She does not smoke marijuana but dabbled while at college. She also is not a big drinker, but her comedic talents are intoxicating.
RELATED: 5 Things To Do When Cut Off From Netflix
In the pink world of Barbie, everyone is calm, happy and living their best life…sounds like the reason legal recreational cannabis has become so popular.  As she would say (and consumer would agree) "Find the beauty in everything you do".
Which Came First – Gaming Or Consuming?
Star Wars Jedi Survivor is out capturing the attention of gamers. Roughly 74% of households have player and 67% of adults find themselves competitively focused on the screen. While the average age is 31, 7% of people over 65 play. Dead Island, MLB the Show, Call of Duty, Hogwarts Legacy and more have millions of eyes fixed on them as you read this.
So how did this group become intwined with marijuana?  Gaming and cannabis go together like peanut butter and jelly or cocktails and ice. A survey from Brightfield Group found that 54% of the respondents enjoy consuming cannabis while/before playing video games. They refer to them as Cannagamers.
Cannabis was attested to around 12,000 years ago near the Altai Mountains in Central Asia, and since then, cannabis seeds have accompanied the migration of nomadic peoples. Starting with dice, about 5,000 years ago, gaming and intoxicants have worked together. The thrill of the competition in a relatively safe environment provides a way to let off steam and have a good time. This involved into the gaming mindset up until the invention of the video game. Grog, mead, whiskey, wine were all staples at gaming tables around the world.
RELATED: People Who Use Weed Also Do More Of Another Fun Thing
The industry around video games has to be careful not to encourage underage use. Especially since it can hamper brain development.
But adult gamers believe consuming cannabis adds benefits.  For over 35 years they have combined the two for enjoyment. People are surprised to learn cannabis gets mentioned in games as far back as 1984. When programmers were developing BBS door games and dial-up, modems gave players this rudimentary software to share content. Slick graphics weren't expected, but instead, users clamored for off-filter premises you couldn't find at arcades or on Atari cartridges. A title of the era, Drugwars, is a game that lets you play a New York City drug dealer and make piles of cash.
So what pulls gamers to cannabis?  The THC in cannabis affects the human endocannabinoid system, helping people feel content and relaxed. Cannabis also makes users feel happy and uplifted, boosting their sensory perception at the same time. Also, video games are also meant to make people content, excited, and deeply engaged. So, playing when high is more enjoyable, as the consumer has a sharper perception of art and music in the game.
And gaming and weed cause bursts of dopamine in the human brain. Thus, smoking weed elevates those feelings when you complete a level or get an in-game reward.
RELATED: New Study about Marijuana And The Creative/Programmer Set
So, like a beer while watching baseball, marijuana while engaged with gaming has become a great American and Canadian pastime.