Columbia-Greene Community College opens up opportunities for students in the cannabis industry
NY Cannabis Insider is working with students at Syracuse University on a series of stories about cannabis education programs throughout the state.
As statewide marijuana legalization has started to open up opportunities for New Yorkers seeking to work in the cannabis industry, colleges and universities across the state are now offering cannabis-related courses to prepare students for careers.
Columbia-Greene Community College in Hudson, New York, is one such college.
Maya Greene is the cannabis program coordinator at Columbia-Greene, and she stresses that the importance of the program lies in getting people ready to work in the industry.
"Our goal is to try to get the students graduated quickly, employable as soon as possible," Greene said.
Columbia-Greene started organizing online cannabis coursework during its fall 2022 semester for less than 20 students, beginning with a retail and sales microcredential. More recently, it began to offer another microcredential: cultivation and processing, Greene said.
Both microcredentials currently consist of three classes each across a seven-week program, with students able to choose one or both tracks. Upon successful completion of the program, they are given certifications.
Students can either take the program by itself or take it as an elective to supplement other coursework at Columbia-Greene. The cost is $639 per student plus fees, which can vary.
But even with legalization in New York State, collegiate cannabis studies programs face challenges. One challenge is that students are not allowed to touch cannabis plants when taking these courses. Columbia-Greene has figured out a way to work around these restrictions: offering its cannabis studies coursework entirely online.
"We did that intentionally because there were some concerns about offering on-campus classes that were plant-touching, like having access to cannabis to teach a cultivation class," Greene said.
Instead of teaching how to grow cannabis or how to be a budtender, Columbia-Greene teaches students how cannabis is grown and the requirements associated with being a budtender.
Source:
https://www.syracuse.com/marijuana/2023/02/columbia-greene-community-college-opens-up-opportunities-for-students-in-the-cannabis-industry.html
UArizona launches online cannabis compliance online course
Article
TUCSON, AZ — The cannabis industry in the United States and here in Arizona is complex and ever-changing.
It's why the University of Arizona just added a new online course on cannabis compliance and risk management – to help people and industry professionals keep up.
Giving Tree Dispensary owner Lilach Mazor Power told ABC15 that everything with her business begins and ends with compliance, from the bar codes on products, to who she can sell the products to, to her inventory.
She said there was no how-to playbook when she was starting out years ago.
"Everything that we have done in cannabis used to be done in basements of people['s homes] and now it's on a commercial level, third-party lab testing, highly regulated," she said. "People have long-term careers with benefits here."
Because it's so rapidly changing, they have to keep up.
"Nothing we do this year's going to be the same next year because we learn so much as we go," she said.
Read more
https://www.abc15.com/news/local-news/uarizona-launches-new-cannabis-compliance-online-course
City Of Oakland Issues RFP For Employee Training Programs
TheRFPreleased is for an organization to develop the following:
(i) an equity employee certification training program to establish a pipeline of qualified prospective employees for the regulated cannabis marketplace; and
(ii) an on-the-job training referral program for equity employees at Oakland cannabis businesses, particularly cannabis manufacturers and equity-owned businesses.
For more information on this RFP, please join our office thisThursday, March 30that10amfor a zoom pre-proposal meeting.
When:Mar 30, 202310:00 AM Pacific Time (US and Canada)
Topic:Cannabis Workforce RFP Pre-Proposal Meeting
Please click the link below to join the webinar:
https://us02web.zoom.us/j/89184386894
Or One tap mobile :
US: +16694449171,,89184386894# or +16699009128,,89184386894#
Or Telephone:
Dial(for higher quality, dial a number based on your current location):
US: +1 669 444 9171 or +1 669 900 9128 or +1 346 248 7799 or +1 719 359 4580 or +1 253 205 0468 or +1 253 215 8782 or +1 309 205 3325 or +1 312 626 6799 or +1 360 209 5623 or +1 386 347 5053 or +1 507 473 4847 or +1 564 217 2000 or +1 646 558 8656 or +1 646 931 3860 or +1 689 278 1000 or +1 301 715 8592 or +1 305 224 1968
Webinar ID: 891 8438 6894
International numbers available:https://us02web.zoom.us/u/kdiWq68c4b
NCIA Write About Their Equity Scholarship Program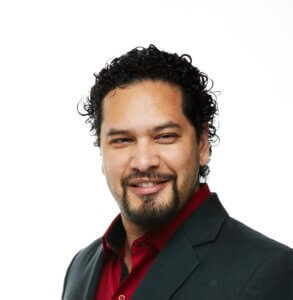 by Mike Lomuto, NCIA's DEI Manager
Three years after the launch of NCIA's DEI program, we are growing and going stronger than ever. One of last year's highlights was our DEI delegation that took part in our 10th Annual Cannabis Industry Lobby Days in Washington, D.C., a story we told in this blog, along with many other great and important stories. Now, we are checking back in with a few members to hear about their current progress. 
Why has being a member of NCIA been important to you personally?
Anthony Jenkins, Next Level, CEO:
Cannabis is an amazing plant, and I'm passionate about what it can do. NCIA's members share that passion, which shows in their advocacy for themselves and the plant.
Michael Diaz-Rivera, Better Days Delivery, Owner/Operator:
I was a 5th-grade teacher before starting this business. Being a member of NCIA has allowed me to network with a diverse set of owners across the business spectrum, whether they are social equity operators, and/or novices like me, or established in the cannabis space for years. NCIA has helped springboard me into spaces where growth is guaranteed!
Helen Gomez Andrews, Co-Founder & CEO, The High End:
Building strong business networks is incredibly important in the cannabis industry – and of course, so is advocacy. With this industry and through communities like NCIA, we have an opportunity to reimagine and restructure how business gets done, what board rooms look like, how workers are treated, how to better respect our environment. Being a member has not only helped me strengthen those networks and provided new business opportunities, but it has provided me more channels towards the advocacy that is meaningful to me and my business' core values. 
Why is the Equity Scholarship Program at NCIA important?
Anthony Jenkins:
It is EXTREMELY important because most new entrepreneurs don't have the money to "test" if a program is going to be beneficial for them. The scholarship gives future cannabis business owners a chance to see the true value that comes with being a member, and once they do, they will continue their membership. 
Michael Diaz-Rivera:
Coming from a low-income background and already investing my limited savings 100% into my business, I wouldn't have been able to participate in NCIA without the scholarship. Not being hindered by my lack of financial resources helped build my confidence in the industry.
Helen Gomez Andrews:
As the founder of a start-up in a regulatory and capital environment with tremendous constraints, the Equity Scholarship Program got me in the door at NCIA, where I otherwise wouldn't have joined due to the standard price tag. I've had a chance to share in, and contribute to, the many different avenues of participation that NCIA offers, make a proper assessment of its impact and properly decide whether or not it makes sense to continue as a member beyond the scholarship period.
What has been your biggest highlight of being an NCIA member?
Anthony Jenkins:
My biggest highlight of being an NCIA member was attending the NCIA's San Francisco conference in 2021. It was an amazing experience, and we had the opportunity to have a booth, hosted by the awesome team at The People's Dispensary.
Michael Diaz-Rivera:
My biggest highlight has to be our weekly power hours. Whether learning from industry leaders or having real unapologetic conversations with other emerging business owners, I am walking away from these meetings with priceless jewels of wisdom.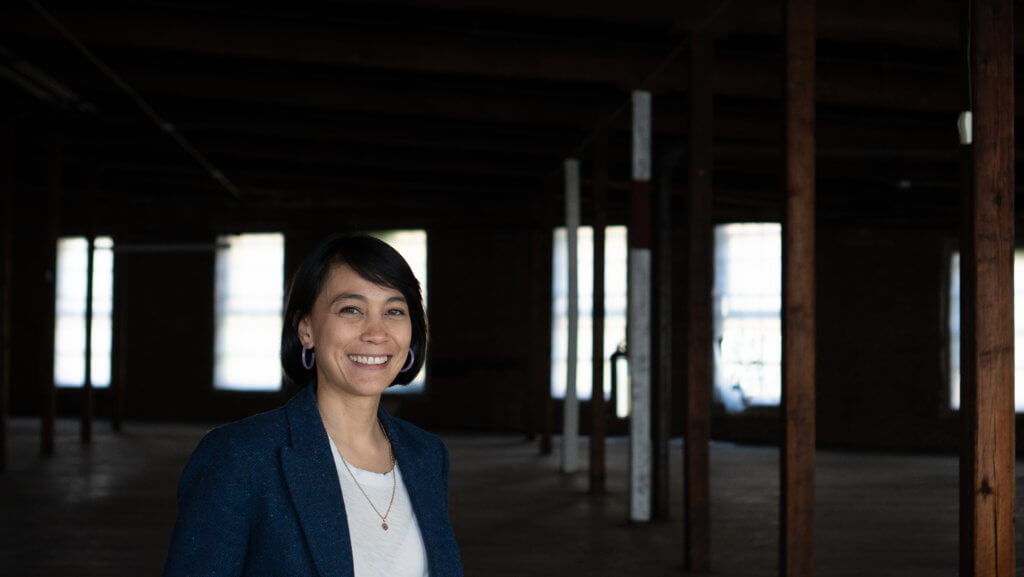 Helen Gomez Andrews:
There are so many! But bringing my kids down to Washington, D.C. for Lobby Days in 2022 was such a highlight. My daughter, who has been a cannabis patient since she was 6 years old, watched as I took a team photo in front of the United States Capitol with a group of people that came together to fight not just for SAFE Banking, but for the federal legalization of a medicine that she uses daily – fighting for her rights and kids just like her – is a moment that our family will never forget.  
Have you noticed a shift in Diversity, Equity, and Inclusion at the NCIA since you joined, and if so can you elaborate?
Michael Diaz-Rivera:
I don't know if I've been in NCIA long enough to notice a shift in DEI, but I can say that it isn't hard for me to find a BIPOC leader within NCIA who shares experiences similar to mine. That has made this a motivating and pleasurable experience.
Helen Gomez Andrews:
I haven't been a member long enough to notice a shift, but the diversity of the community was noticeable and very appreciated from the onset, and it's very tangibly not just a talking point. 
What is on the horizon for your business in 2023?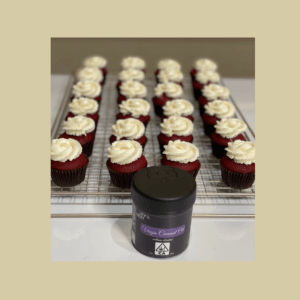 Anthony Jenkins:
Next Level has some great things on the horizon. We entered into a partnership with a team in Southern California that will help us increase the quality and efficacy of our infused brown sugar. We are growing our partnerships with dispensaries and delivery services throughout California to broaden our footprint. We are relaunching our website. We will be launching new infused ingredients, and partnering with some of our friends in the industry to bring you amazing infused ready-to-eat products. 
Michael Diaz-Rivera:
There is much to be anticipated in the near future for Better Days Delivery and that is why we say, "Better Days Are On The Way." Most immediately I am excited to announce that I am hiring my first delivery driver and adding more vehicles to my fleet. As I aim to be the best cannabis delivery service in Colorado, I am working to establish contracts with dispensaries throughout the state, nurture the stores I currently deliver for (Shoutout to Native Roots and L'Eagle Services), empower my drivers to be their best, all while serving the community!
Helen Gomez Andrews:
At long last, The High End is on track to introduce our clean-extracted and hand-crafted cannabis products to the Massachusetts market, partnering with independent sun-grown and living soil cultivators and processing in our solventless lab. Our indoor living soil gardens are finally in development too and will be ready to go closer to the end of this year.
Additional thoughts?
Michael Diaz-Rivera:
Thank you Tahir Johnson for starting this program and Mike Lomuto for taking it to the next level. Infinite gratitude to all of my fellow business owners that have helped me to get to this point in my business journey! The Marathon Continues! Better Days Are On The Way
Helen Gomez Andrews:
Immense gratitude to Mike Lomuto for understanding each of our goals in business and advocacy, and ensuring we can contribute to issues that matter to us beyond the obvious DEI work. Without question, DEI advocacy is vital, but we amongst the equity scholars have a diversity of other goals as well. In particular, I'd like to thank Mike for championing Sustainability and organizing a group of members from a working group into an influential body within NCIA that has an opportunity to make a meaningful impact.