Science Says This Creates The Same Rush As Marijuana
Slowly, research is being done to better understand cannabis.  Currently, it is been discovered it is helpful for stress, inflammation, PTSD, and more.  Understanding the underlying way it works is critical to unlock more benefits.  Now, science says this creates teh rush as marijuana, Yes, it is the same chemical and physiological avalanche is the human orgasm.
The brain is the largest sex organ in the body. Taking a closer look inside the brain is exactly what curious researchers are doing. While much scientific investigation into this question has examined the activity levels in specific areas of the brain, others seek to measure changes in chemical composition.
Researchers from Germany decided to examine the levels of certain endocannabinoids in blood plasma before and after subjects masturbated to orgasm. Endocannabinoids are chemical compounds which interact with receptors in cells altering neurotransmitter release in the brain. The concentrations of several chemicals were measured in the blood plasma of human subjects before and after they masturbated to orgasm.
Brain scans using functional MRI's (FMRI) have shown during masturbation many areas of the brain are engaged. The hypothalamus becomes more active and amps up production of a powerful hormone called oxytocin acts as a neurotransmitter. The chemical has also been implicated in maternal-infant bonding, empathy and generosity. The thalamus and the substantia nigra, an area densely populated with dopamine-producing neurons, are also highly engaged. Previous research out of Rutgers University has suggested the orgasm creates a type of altered state of reality.
2-AG is the most abundant endocannabinoid in the human body. It is also present in mother's milk and is believed to regulate appetite, our immune system and to manage pain. The German researchers found masturbating to orgasm significantly increased the amount of the endocannabinoid 2-AG in blood plasma.
Our data indicate the endocannabinoid 2-AG is involved in the

human sexual

response cycle and we hypothesize 2-AG release plays a role in the rewarding consequences of

sexual arousal

and orgasm.
This sort of finding is of great interest to the pharmaceutical industry, it may open an opportunity to explore the ways a prescribed medicine could affect cannabinoid levels. Making people's sexual lives richer is big business. The erectile dysfunction medicine market was worth over $3 billion in 2020 and is expected to grow to $7.1 billion by 2030.
The chemistry of cannabis may have a role to play in yet another area of our personal health. There is much work still to be done. Follow up studies are bound to follow this line of questioning to explore how cannabis-based medicine may help improve peoples' sex lives. So, for the good of our collective health, if a reputable team of scientists asks you to masturbate for money in a lab setting, do it for science.
This Quick Marijuana Tea Will Help You Sleep
Busy schedules sometimes makes for rough nights. The phrases "I am so tired when I hit the pillow I'm out" doesn't work for everyone. Chronic stress or busyness increases the risk of insomnia.  While episodes of acute stress, can throw sleep out for days, once those episodes pass, sleep usually returns to normal. But sometimes you need a little help. This quick marijuana tea will help you sleep.
Avoid caffeine and go with mint teas, hops teas, chamomile, and other herbs which natural relax the body. During the holiday season, peppermint can help you nod off and sleep for longer, the essential oils in peppermint tea can help relax your muscles, setting the scene for a peaceful night of sleep. Rich in antioxidants, there are lots of other benefits of peppermint tea too. Make a  tea blend with precisely the flavors you enjoy with the dose of THC you may have been having anyway.
Quick Nighttime Team
Ingredients:
• 1 teabag or 1 teaspoon loose-leaf tea of your choice
• 1½ cups water
• ¼ teaspoon, or desired amount, of cannabis oil or ticture
• Any other ingredients for flavor such as honey, milk, or sugar
DIY​ ​Sleepy​ ​Eyes​ ​Tea
Danielle Guercio
Blend makes 2 cups of tea
With tincture: 3mg THC per cup estimated
Loose leaf: Omg THC, CBD potential depends on strain
¼ c rose buds
1 Tbsp lavender
2 Tbsp chamomile
1 Tbsp hops
1 Tbsp dried mint
½ g cannabis and/or 1 tsp cannabis glycerin tincture*
Deciding on your flower/herb ratio is crucial. It's quite easy to get these flowers online or in most grocery stores, having them on hand can make lots of recipes more special.
RELATED: Cannabis Tea Made With Leftover Marijuana Stems? We Have A Recipe!
It's also worth keeping these items around, as they are wonderful for garnishing and engaging your sense of smell. For a tea blend, their pleasant flavors help to relax and surround you with their smell, taste, and potentially sleep serenading properties.
Decide on finely ground decarboxylated cannabis stirred into hot milk as your cannabis dose, or you can use tincture for THC. Both are OK, but don't forget you won't get any THC from just pouring water over ground cannabis, though you might get some terpenes and lower on the heat spectrum cannabinoids, and those also have their own sleep magic to them.
Use either the proportions above, or prepare a blend to your liking of lightly chopped flowers. You can leave them whole for prettiness if you wish. Anything that is good for sleep can go in this blend. If using ground cannabis add to the blend, make sure it's very finely ground and has been heated as if you were making cannabutter. Divide the tea blend into two portions or put into a classic teapot. Pour over water and allow to brew for 5 minutes before adding sweetener and sipping. If using tincture add now.
RELATED: Gunpowder Green Tea Syrup: The Condiment You Didn't Know You Needed
Alternatively, you can prepare a milky tea concentrate in the style of an Indian chai latte or Middle Eastern rose tea. Add aromatics and cannabis to a saucepan with milk, and some honey, simmer for 5-10 minutes, strain, serve with sweeteners and add hot water. This will get you a bit more cannabinoids, and if you simmer longer you'll eventually get THC as well. Always use care with milk on a stovetop.
*Cannabis​ ​Glycerin​ ​Tincture
Decarboxylate 3.5g of finely ground cannabis at 225 degrees for 20 minutes in a tightly sealed, oven safe container. Put cannabis in lidded mason jar or vacuum sealed bag with cannabis and ½ cup vegetable glycerin. Heat in water bath just under boiling for at least 1 hour. Strain and chill to use in recipes Get to sleep faster when you have a busy day ahead, and if you're trying to keep the bedroom smoke free but need that helper, this way is an excellent choice. You can make the dry herb blend in big batches, if you like it, and either add tincture for a medicated sweetener or steamed milk to wake up the lower cannabinoids.
Photos: Maria Penaloza
Yacht Rock Pairs Perfectly With Cocktails
Nothing sets the mood better than music – and Yacht Rock is still a star
The anthem is Come Sail Away by Styx is the perfect anthem for a dark, cold winter night.  Dreams of a beach, a boat, and escaping helps some survive the winter.  Well, Yacht Rock pairs perfect with cocktails in the summer and evening. Yacht rock is unique music style and aesthetic commonly associated with soft rock, one of the most commercially successful genres from the mid-1970s to the mid-1980s. Millennials to boomers have savored the sounds while enjoying drink.
Typified by artists like Christopher Cross, Rupert Holmes, and Pablo Cruise, Yacht Rock is  highlight the casual approach to love, life and a laid back life. Despite being a un-pc, the stuff is irresistible on days you are craving escape. It reeks of sunshine and laziness.
Yacht Rock is nuanced and usually one of the key themes. They are finding the love of your life, having a memorable one-night stand or doing something nautical. Jimmy Buffet and the beach focus is not usually in the genre.
RELATED: 5 Great Bourbons For Fall
Yacht rock is the new hipster music. We have a yacht rock playlist at one of our restaurants, Huckleberry Square and we constantly get comments from all generations about how great the music is. At another one of our places, the notorious dove diner The 5 Point Cafe, when the music switches from the usual punk and metal, to yacht rock, people think it's amazing, like something they've never heard. It's chill nostalgic and fun goes great with cocktails, what more can you ask for?
"The Pina Colada Song" is arguably the most perfect embodiment of yacht rock, fulfilling, as it does, all three of the qualifications cited above. Holmes sings about making love in the dunes, attempts to cheat on his wife, then ultimately, rediscovers that his "old lady" is actually the love he's been searching for all along. That's the holy trinity of Yacht Rock themes, all wrapped up in a breezy story of casual adultery.
To set the mood, here is a recipe for the ideal yacht rock drinks
Easy Pina Coloda
Ingredients
1

pound (about

3 cups

) frozen pineapple chunks

3 ounces

(

1/3 cup

) white rum

2/3 cup

coconut milk
Optional garnishes: fresh pineapple slices, maraschino cherries, cute paper umbrellas
Create
Combine all ingredients together in a blender, and puree until smooth.  If the mixture is too thick, feel free to add in extra rum or coconut milk to help it blend.
Serve immediately, topped with your desired garnishes.
Marijuana Reduces Migraine Pain – The Fresh Toast
They are incredibly disablitating, migraines occurs most often among people aged 20 – 50 years, and are 3 times more common with women.  Roughly 10% of the population will get one.  Around 95% of the population will get a headache.  The most common headaches include tension-type headaches (must frequent), cluster headaches, and persistent headaches (NDPH). This doesn't include alcohol and food related headaches.  A migraine  differed stands out since it is neurological condition causing a variety of symptoms, most notably a throbbing headache on one side of your head. Migraines often get worse with physical activity, lights, sounds or smells. They usually last at least four hours or even days.
Data suggests marijuana may reduce migraine pain and be the best over the counter relief. More research needs to be done, but early studies show promise. Published in The Journal of Pain, the first study to utilize big data in analyzing the role cannabis plays in managing pain from headaches and migraines. Using archival data from the Strainprint—an app in which patients track their symptoms before and after using medical marijuana—scientists determined inhaled marijuana reduced the severity of self-reported pain 47.3% for headaches and 49.6% for migraines.
"We were motivated to do this study because a substantial number of people say they use cannabis for headache and migraine, but surprisingly few studies had addressed the topic," said study lead author Carrie Cuttler, an assistant professor of psychology at Washington State University.
RELATED: What You Need To Know About The Healing Benefits Of Marijuana's CBG
Instead of documenting the before and after data points in real time, previous research asked patients to recall how marijuana affected the severity of past headaches. A clinical trial, as Science Daily first reported, found that cannabis could be more effective at reducing headache pain than ibuprofen, though the researchers used nabilone, a synthetic cannabinoid drug, in the trial.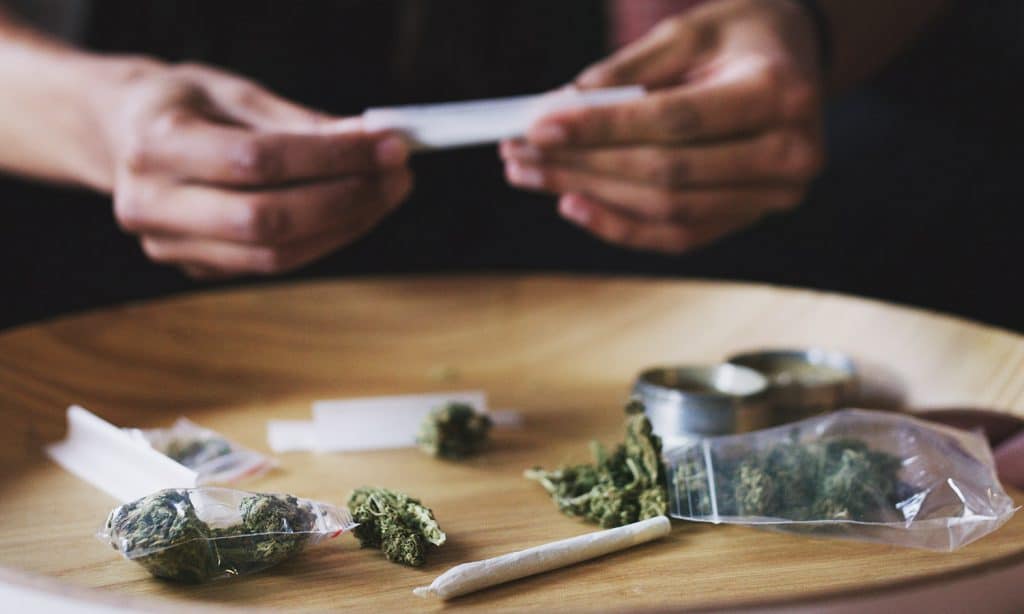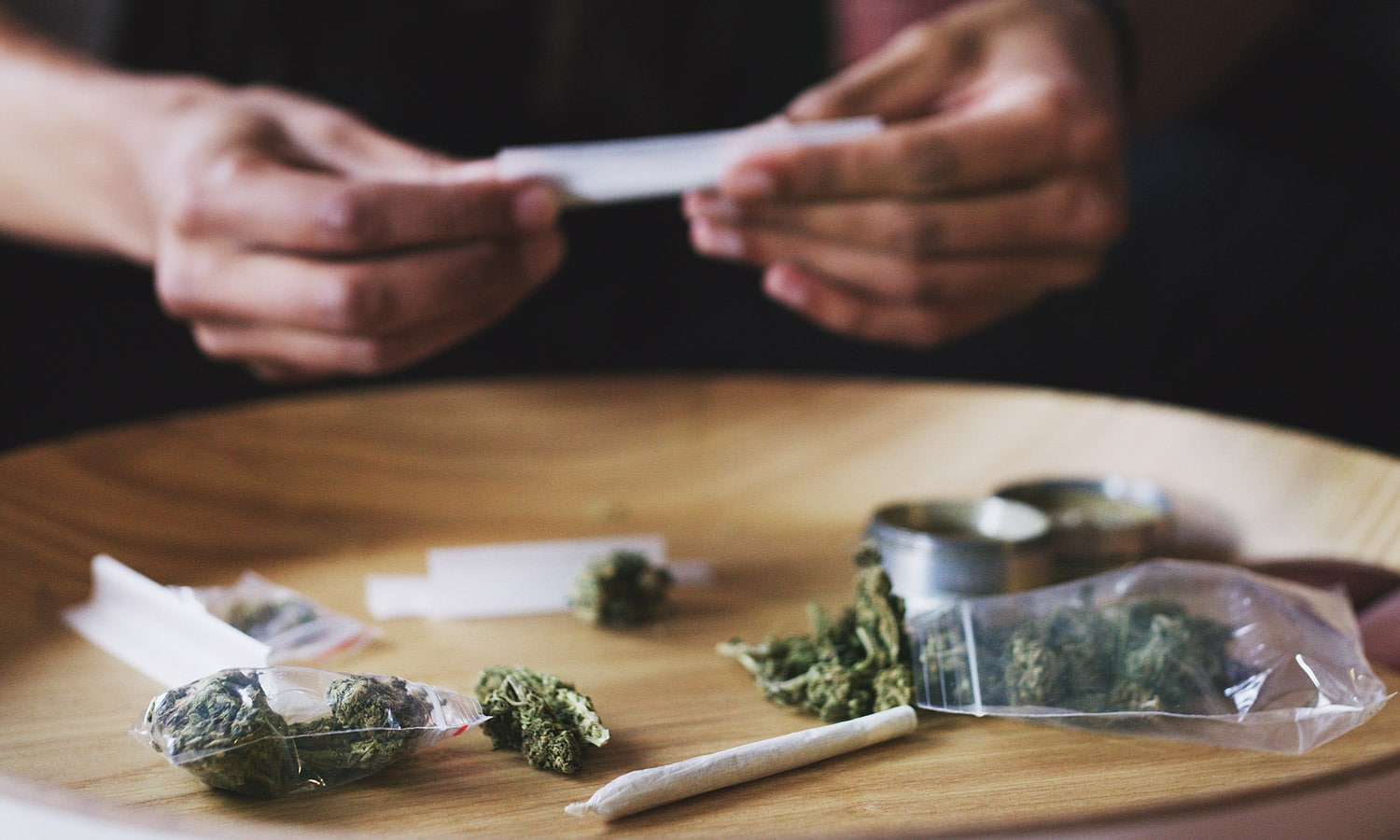 However, in the Washington State study, 1,300 patients who used the app more than 12,200 times submitted information about their headache before and after marijuana use, while 653 patients used the app over 7,400 times to track their changes in migraine pain.
More conventional treatments can cause an "overuse headache," which can cause patients' headaches to worsen over time. But researchers found no such result in patients using cannabis. They did, however, find patients consuming more marijuana over time, indicating they may be developing a tolerance to the plant. In addition, the study reported a difference in headache reduction between genders, with significantly more sessions involving men (90%) than women (89.1%).
RELATED: Consuming Medical Marijuana Is Proven To Help Migraine Sufferers
Patients received no additional benefits when using cannabis strains with higher or lower THC and CBD concentrations. As the plant contains more than 100 cannabinoids outside THC and CBD, researchers believe this indicates other cannabis elements like terpenes could be playing a factor. The study did report concentrates, like oil, elicited stronger decreases in headache severity than marijuana flower.
"I suspect there are some slight overestimates of effectiveness," Cuttler said. "My hope is this research will motivate researchers to take on the difficult work of conducting placebo-controlled trials. In the meantime, this at least gives medical cannabis patients and their doctors a little more information about what they might expect from using cannabis to manage these conditions."