This Activity Helps Those With Depression And Anxiety
One of the activities that people first recommend when discussing conditions like depression and anxiety is exercise. The suggestion is so pervasive that it's almost a cliche by now. Still, evidence shows that exercise is incredibly helpful for your mental health, decreasing muscle tension, promoting the production of serotonin, and more.
A British study suggests that people with depression and anxiety are twice as likely to reap the benefits of exercise when compared to people who don't suffer from these conditions.
RELATED: TikTok Is Filled With Mental Health Advice — Here's Why You Should Be Wary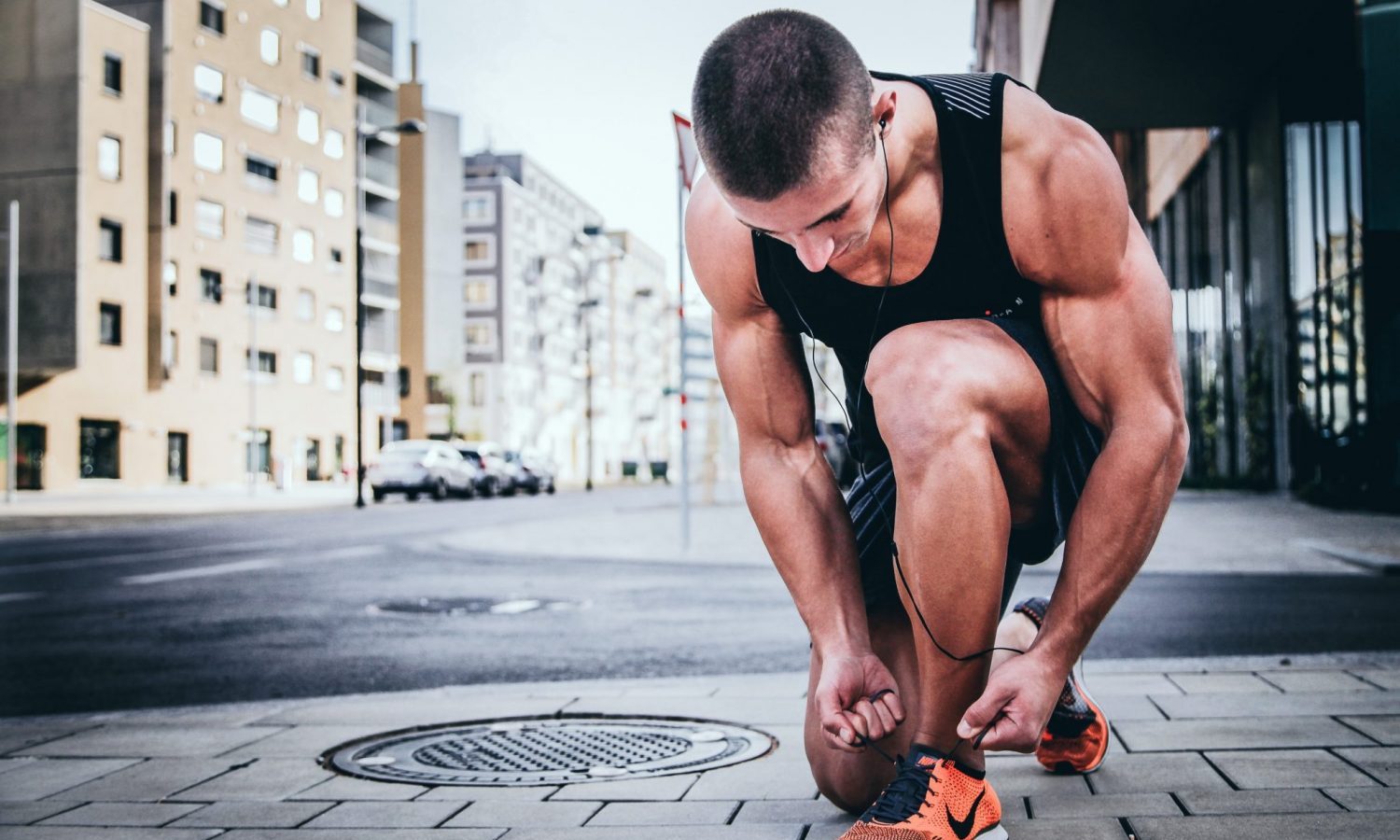 The data was obtained by tracking the exercise patterns of over 50,000 people in their late fifties. About a third of them were affected by health conditions like depression and anxiety. While everyone experienced benefits from moderate amounts of exercise, people who had a mental health condition experienced 22 percent less risk of having a heart attack or a blocked coronary artery. For reference purposes, the majority of candidates only experienced a 17 percent decrease in their odds of suffering from a cardiac condition.
"The effect of physical activity on the brain's stress response may be particularly relevant in those with stress-related psychiatric conditions. This is not to suggest that exercise is only effective in those with depression or anxiety, but we found that these patients seem to derive a greater cardiovascular benefit from physical activity," said the lead researcher of the study, Hadil Zureigat.
Anxiety and other forms of stress can result in inflammation, a condition that creates risks for people's circulatory systems. The effect of exercise targets different risk factors for people with an existing mental health condition, reducing the cortisol in their bodies and increasing cardiovascular health, all the while producing serotonin and boosting their moods.
RELATED: Immediate Mental Health Relief From Marijuana
Introducing a workout routine into your life when you don't have one isn't easy, but it's often suggested to start off slow, taking your time to find an activity you find enjoyable. Just one exercise session can make you feel better, but the more you commit to it, the easier it gets to create a habit. Try working out with friends, outdoors, signing up to sports or classes — whatever keeps you accountable, and returning to your activity.
Time To Ditch Monday Morning Meetings
It's the beginning of a new week and you're still reeling from the weekend. Maybe you have a hangover, maybe its fond memories of sleeping in and watching Netflix in bed for two days straight that has you a little fuzzy first thing on a Monday morning. Either way, you are likely not equipped to shift into "work mode" as soon as you log into your computer. You're not a robot.
"Monday morning meetings tend to start my week off on the wrong foot," one New York native, 27, told Moneyish, adding that it slows down his workflow and is ineffective, saying he'd much rather use the time to catch up on emails and unfinished projects. Plus, he says, "it is impossible to productively contribute to any conversation [that early]."
If the feeling of dread creeps up on you on Sunday night, you're not alone. According to Moneyish, studies have shown that as many as 81 percent of workers get the "Sunday Scaries" — a severe anxiety that bleeds into the beginning of their work week. And according to data, one in three employees is likely not to show up to a meeting that's scheduled for early Monday morning.
Experts say it's much more productive for everyone to delay meetings until later in the day, when people's brains are a little less foggy.
"When the weekend rolls around we really need it, and we may not be ready to jump back into Monday," Deb Lee, a digital productivity coach, tells Moneyish. "Heavier, and more intense meetings should be saved for later in the day, or even on Tuesday when you've gotten into the swing of things and feel settled."
Moneyish points to a study from 2017 that found the highest percentage of tasks are completed on Monday (20.4%), compared to on Friday, when only 16.7% of work assignments are done.
But it's important to specify that people complete the most tasks at around 11 a.m., just before lunch time, suggesting that the 9 a.m. Monday meeting your boss has planned won't be the most effective, the study also found.
If you have an understanding boss, Lee suggests asking your boss if they'd be okay with moving the meeting.
"You can say to this person, 'how would you feel about doing a lunch instead?' or 'Would you mind if we met later, there are some projects I'd like to work on earlier in the day.'
"I wouldn't approach it with, 'I'm not a morning person and I don't want to do it.' It's more like, 'here's my schedule, and here are some things I'm working on. Now you're telling your boss that you're invested in your work and in your schedule."
Good luck to you.
Why Does Cannabis Make Some People Freak Out
People tend to have two reactions when it comes to using marijuana: they either find it very relaxing or they don't. Those who belong to the latter group accuse the plant of causing them tons of paranoia and anxiety, making them feel like they are too "in their heads."
Bad highs are almost like meltdowns, where your body's reactions become stressful and scary. These episodes are temporary, but they still feel terrible and the only relief is either waiting them out or trying to sleep off the effects. Bad highs are a big reason why some people choose to avoid marijuana altogether.
These anecdotes leave cannabis in an interesting spot. The same plant can produce exact opposite effects in different people, all because of genetics, experience and predisposition to the drug.
RELATED: Does Habitual Marijuana Use Make You Anti-Social?
Marijuana produces effects by interacting with the cannabinoid receptors in our bodies, located in different areas, like our brain and skin. Cannabinoids, such as THC, bind to the receptors in the brain, causing either relaxing or stressful effects. Some of these receptors are located in spots governed by the amygdala, a section of tissue that's responsible for managing emotions like fear, stress and paranoia.
THC is also known for increasing heart rates and producing an influx of thoughts — both behaviors that can cause anxiety for people that are naturally anxious or who haven't experienced these feelings before.
RELATED: Marijuana Makes You Paranoid? Study Suggests Your Genes Are To Blame
Studies show that the positive and therapeutic effects of cannabis are due to the influence of cannabinoids on our endocannabinoid systems. These positive results appear even more markedly on patients that have experienced trauma and PTSD, who usually have low levels of chemicals like anandamide.
The most clear link between freak outs and cannabis occurs when people are new to the plant or they've had a negative experience with it — both of which create a predisposition towards certain behaviors. What people can do in order to prevent these reactions is to stick to low and manageable doses (avoiding oils and edibles since they're harder to manage) and smoke somewhere that's comfortable and private, surrounded by people they trust.
RELATED: What You Need To Know Before Trying Cannabis For The First Time
For newbies and people who've had bad experiences with weed but are willing to give it another shot, the type of weed you smoke, your location and companions are pivotal factors. Ask your budtender for a relaxing strain, something that's focused on the body and not the brain. By trying to manage these factors you can try to curb freak outs and reintroduce yourself to fun experiences with cannabis.
CBD Reduces Anxiety And Tremors In Parkinson's Patients
If you or a loved one suffers from Parkinson's disease, you might be encouraged by a new study out of Brazil, which found that CBD can calm nerves in anxiety-inducing situations — specifically symptoms surrounding this debilitating disorder.
Previously, the Brazilian researchers had discovered that CBD increased the emotional wellbeing and quality of life for Parkinson's patients. This time, the team wanted to better understand how CBD could affect anxiety associated with Parkinson's.
RELATED: Anxious About Seeing A Therapist? CBD Could Help
For the study, which was published in the Journal of Psychopharmacology, researchers recruited 24 Parkinson's patients. Half were given 300 milligrams of CBD, while the other half received a placebo. While monitoring blood pressure, heart rates, and tremor frequencies, scientists administered a Simulated Public Speaking Test (SPST) 90 minutes after the CBD dose. (This model has been used for several decades in testing anxiety symptoms in subjects.) Those patients who received CBD had significant reductions in anxiety and tremors.
"These observations suggest that CBD may be an alternative treatment for patients with [Parkinson's] and anxiety," the researchers wrote. "Thus, the chronic administration of CBD could be tested in future studies."
The study represents the first randomized, placebo-controlled clinical trial that focuses on how CBD affects anxiety in Parkinson's patients. Johns Hopkins University reports that up to 40% of Parkinson's patients have anxiety. As researchers wrote in the study, many patients are given pharmaceutical medication to treat anxiety symptoms, which can have various side effects, including tremors and impaired cognition.
RELATED: A Look At Cannabis And Depression In Men
However, the researchers wrote, it is "not possible to conclude whether CBD had a direct effect on the amplitude of the tremors or whether the reduction in anxiety levels led to the differences observed." This study will likely inspire more research into how CBD affects Parkinson's patients. In addition, it's a positive development for patients looking for a  more natural replacement to pharmaceuticals in the future.