What Is Smoking Cannabis Clone Like?
The global marijuana market was valued at a staggering "USD 10.60 Billion in 2018'. It is projected to get to USD 97.35 Billion by late 2026. With this ready market that threatens to break its breeches, growers are always on the lookout for better, faster, more effective ways of producing quality bud.
One such avenue is cloning cannabis plants. As futuristic as it may sound, this is actually a very simple concept. It normally involves cutting off a section of the "parent plant", allowing it to develop roots and transplanting it. There are many advantages to cloning your cannabis plants, but the most significant one is that it is free!
What then are the uses of cannabis clones? Can cannabis clones be smoked? Is it safe? What are the effects?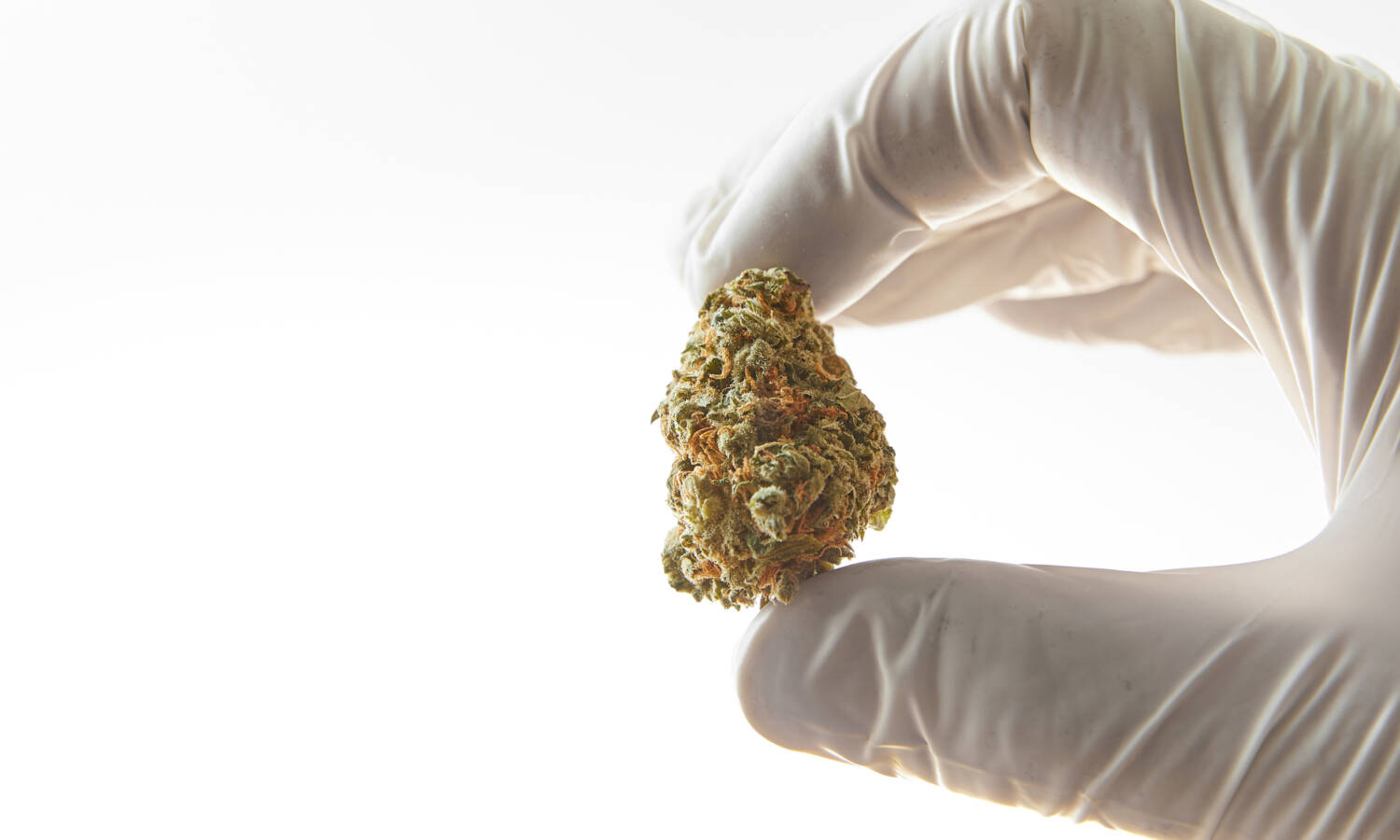 Why Clone Cannabis Plants?
There are two main techniques one can use to reproduce cannabis: seeds and cloning.
Seed reproduction is sexual whereby pollination crosses the male and female cannabis plants resulting in new seeds, which can then be planted. When you buy quality cannabis seeds, each seed will comprise genetics from both the mother and the father plants. On germination, you will realize that your individual plants (phenotypes) will vary in both appearance and later on, in properties. This is because they are likely to express the genetics passed on by their parents in different manners. This difference is why you are not the exact replica of your siblings.
Cloning however is asexual and involves the cutting off of a part of the original plant, referred to as the "mother plant" and cultivating it into a whole new plant that is a replica of the original.
While naturally reproduced plants tend to have variations in phenotype and other characteristics, clones are a reproduction of the original plant to a tee. Cloning replicates features such as genetic profile, flavor, effects, grow time, yields, and cannabinoid profile of the mother plant.
Creating a clone ensures desired genes are passed on and you can continue enjoying your favorite pot for a long time, without variations.
What Is Smoking Clone Like?
By now you might be feeling like you have been transported into a scifi movie. Are clones viable? You might ask? Would smoking then cause mutations in you?
Slow down…
Clones are actually very stable and are an exact replica of the plant they were cloned from. And no, smoking clone will not cause you to grow an extra nose.
The experience and effects of smoking clone are exactly like what you would experience if you smoked the original bud. If the "mother bud" was luxurious, delicious, pungent and potent, that is the exact experience you will have smoking its clone.
RELATED: What Is It Like To Smoke THC-O Dominant Flower? 
Most of the time, the end user doesn't even get to know whether the quality bud they have purchased is from a germinated cannabis plant or is the yield of a cloned plant.
It is however notable that the experience of smoking a clone is likely to be a good one because a lot of time and care is taken in selecting only the best for reproduction. A poor variety is not very likely to be cloned. You should therefore be prepared to experience a top-notch cannabis experience if you smoke a clone.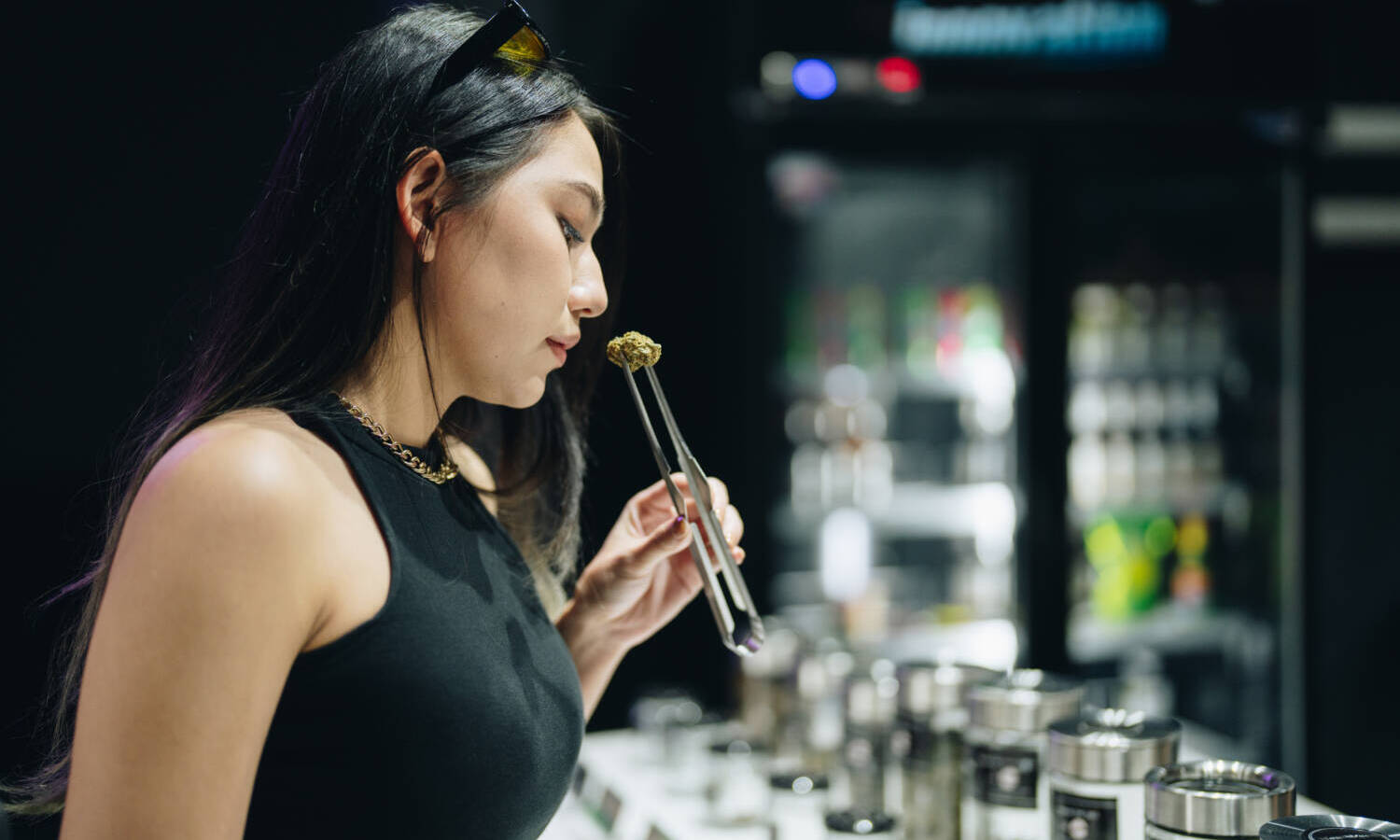 What is Clone Smoking?
As we have described above, smoking cloned buds is the same as smoking the bud of fertilized or feminized cannabis.
However, there are other circumstances under which you might find yourself in a position to smoke clone. This include clone that is discarded during:
The clones of unsuccessful phenotypes discarded in the earlier stages in the plant cycle.
The clones that are discarded at maturity, when they happen not to be the best in the "group". Most times, it is sometimes important to wait until the plant has fully grown and the bud has matured before you can test the qualities of the different phenotypes to decide which ones to keep. When this happens, you are left over with cloned buds which can be used instead of being disposed of.
During the cloning process, several phenotypes are cultivated and monitored in order to pick the ones that are most prolific. To enable this process, each of the phenotypes is cloned at different stages to ensure that if it happens to be the winning star, it can be reproduced from either the vegetative or flowering stage.
RELATED: How To Determine The Best Phenotype Of A Weed Strain
At the end of "the race", phenotypes that are not successful are "destroyed", along with their clone. This can be the perfect opportunity to smoke the clone instead of letting it go to waste.
The clone that reaches full maturity is off course smoked like any other weed. However, the clone that does not reach maturity and is either written of at the vegetative or flowering phase can still be used in this manner:
Cloned Cannabis plant stems: Though smoking them might be a waste of time and may induce a bout of coughing like you have not experienced in a while, you can use the leaves to make cannabutter, cannabis topicals and cannabis tea. It is important to note that you will require massive quantities to be able to make an effective impact.
Cannabis cloned leaves. You would have to smoke the sugar leaves or fan leaves of the clone for you to get any effect. The sugar leaves are situated right next to the buds and often have a fine white coating. The fan leaves are bigger and situated further away but they too have significantly less, but adequate amounts of THC.  You could also make hash and edibles using these leaves.
Immature bud. Cannabis clones that have been "discarded" before maturity can still be harvested for the immature bud, It turns out it is quite the treat. Though they might not be as potent, they will still give you a good high.
Roots. While smoking cloned cannabis roots might not get you anywhere, it happens juicing them might actually have a host full of benefits for you. They could apparently be a strong medicine for inflammation, to provide liver support, reduce pregnancy difficulties, boost brain health, and some people even claim that it kills cancer cells. So don't smoke the root…juice it!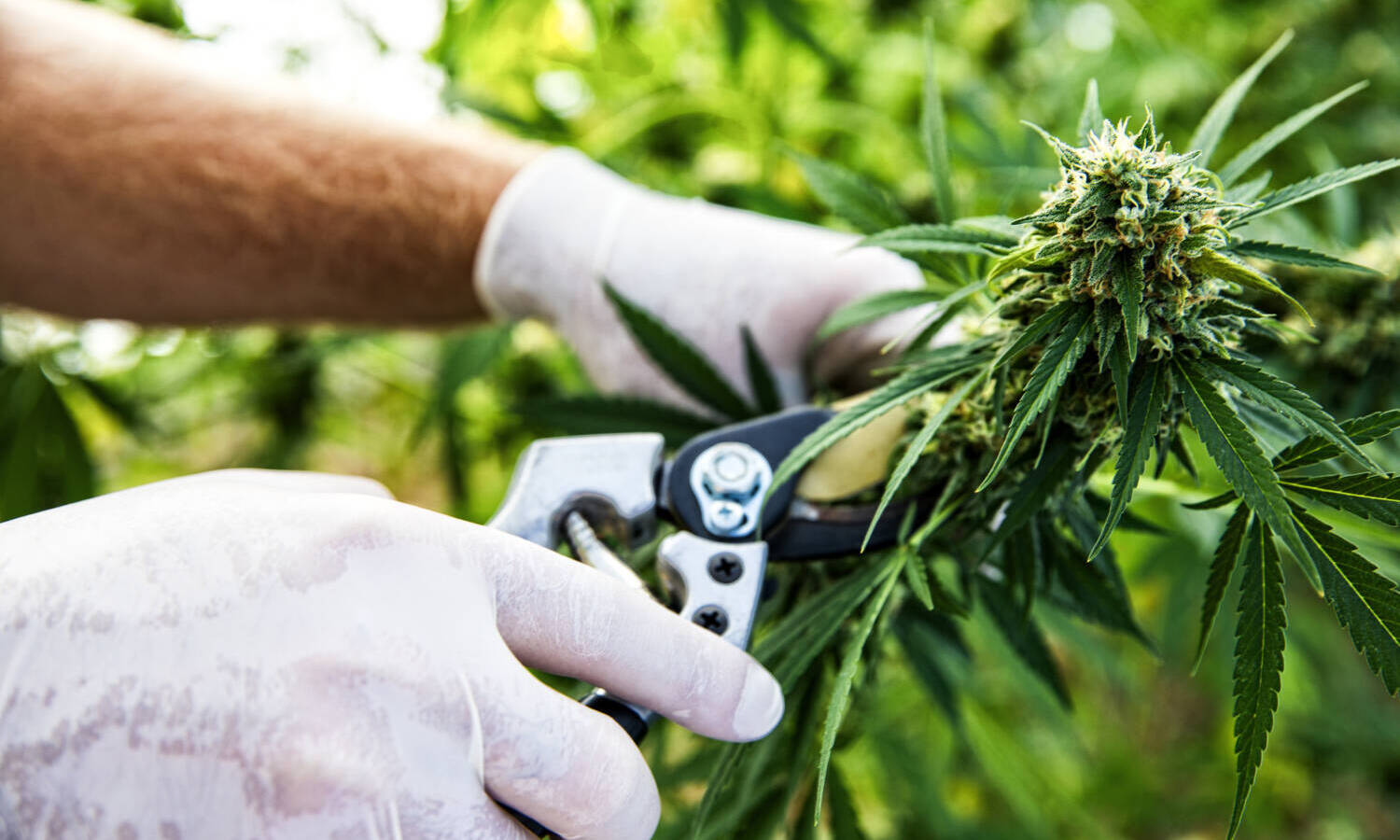 Choosing the Right Mother Plant to Clone From
As we mentioned earlier, cloning is basically about retaining and duplicating the best attributes of a strain. This requires that you are very selective about which phenotype to clone from.
Some characteristics you might look out for when selecting the cannabis plant to clone are:
Pungent or Exotic or aromas
Smooth, sweet, and bold flavors
High resin production, and powerful potency
Manageable heights (in case you are growing indoors), and robust growth
Fast flowering time
Resistance to pests, pathogens, and molds
Large yields
What Are the Benefits of Cloning Cannabis Plants?
As cloning is rather quickly overtaking use of seeds, even feminized ones, let's look at some reasons why growers might choose this method of reproduction:
Consistent growing – As we have explained in above sections, cloning the cannabis plants allows for the maintenance of the desired genetics in properties such as yield, growth rate, potency, flavor, taste, appearance, and so on.
Cost friendly – This is mostly because you do not have to purchase fresh seeds and in fact use the plants you already have. Also, many of the cloning techniques are actually very simple and inexpensive.
Convenient – Not only is it easy to learn the cloning process, it is also relatively not hard to implement. It is a straightforward process that can be learnt by even the most inexperienced of growers.
Speed – Depending on the stage the cut was taken off the mother plant, cloned cannabis plant can have a relatively fast turnover time.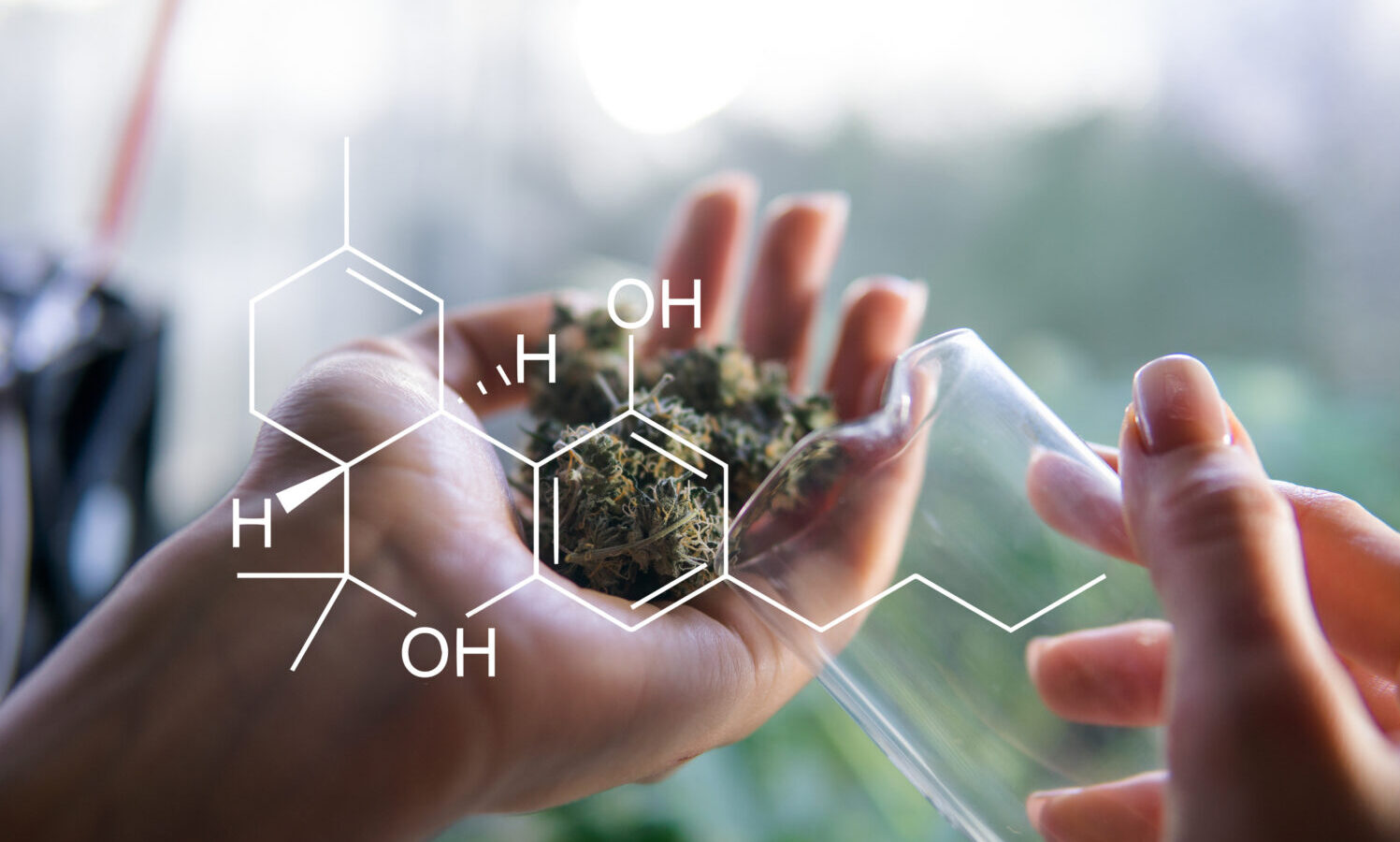 Is Clonal Degradation a Myth?
Now that we know so much about cloned cannabis and the effects of smoking it, let's find out whether the basic considerations of maintained genetics hold over generations.
Clonal degradation or what some people would call genetic drifting is a concept that is contested fiercely throughout the cannabis world.
While some argue that it is a myth, others insist that it is a real phenomenon.
Cannabis chat rooms are filled with arguments on the process of clonal decay with some pointing a finger at mutation and others cellular degradation to a point the clone becomes "cloned out". It probably doesn't help that cloning of cannabis plants has not been around long enough to bear out the actual effects of thorough decay.
However, for the sake of argument and things to look out for, let's revisit the basics of "high school bio".
The basic concept is that cloned cuttings will not change their "genetic imprint" as the clone is an exact replica genetically of its mother plant. To illustrate this further, the cellular age of a clone is also exactly the same as that of the mother plant when it was excised. This is to mean, a two-week-old clone taken off a two-and-a-half mother, is in actuality two-and-a-half months old.
Typically, genetic variation stems from sexual reproduction, which is seeds containing different genetic material.
Now that we have established that genetic content does not change in the case of cloning, what exactly would bring about changes?
One theory is that genetic mutations can occur in the course of growth. These would be very slight changes that would only be evident after several generations.
Another theory is that cannabis clones subjected to different environments end up growing and looking different. An under-fertilized clone that finds itself in an environment with low humidity will definitely do worse than a similar clone getting perfect humidity and fertilization at a different location.
Environment without doubt plays a vital role in how the cloned cannabis plant grows and reproduces.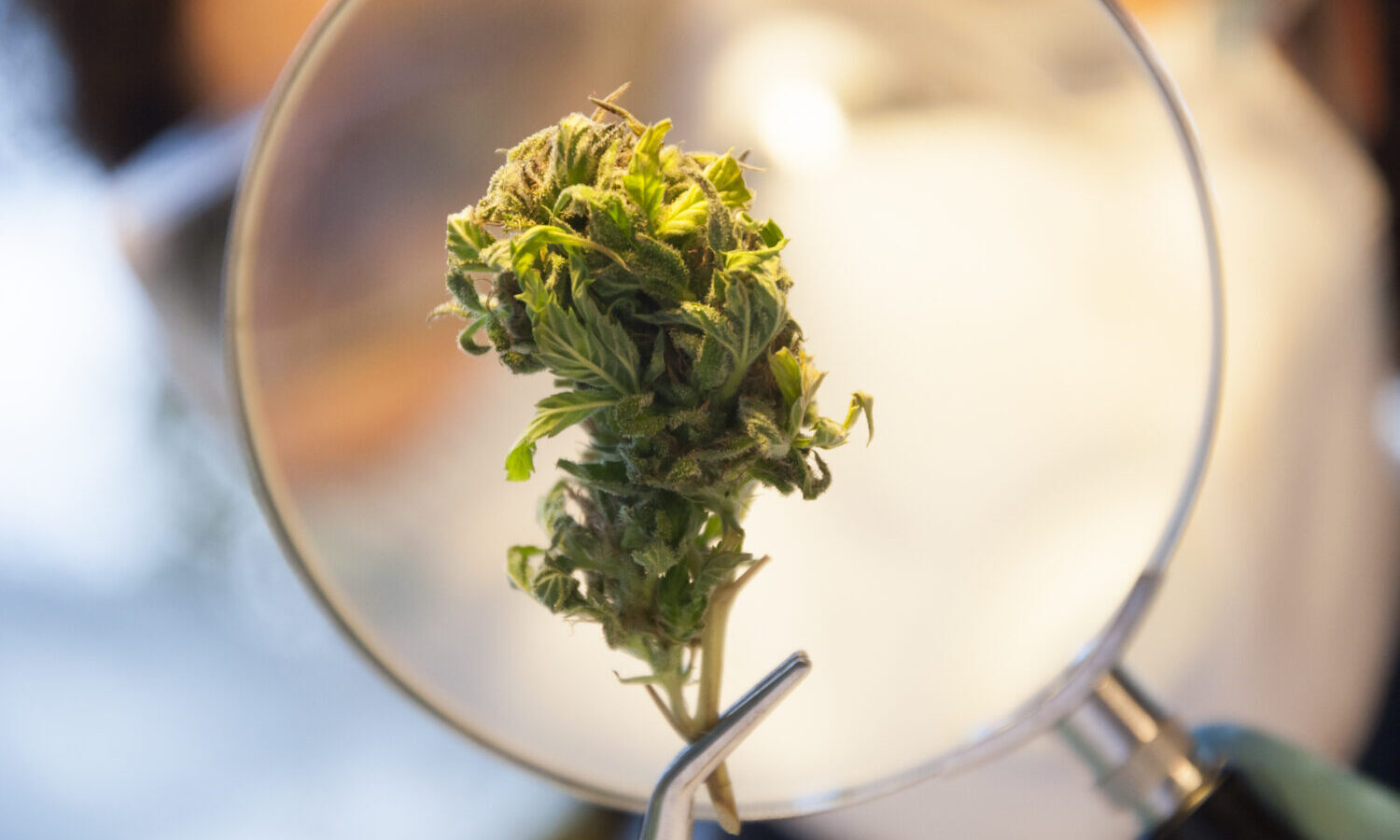 Let's talk about how the environment affects epigenetics…
The area of epigenetics sheds some light in the understanding of how cannabis clones tend to lose down generations. Epigenetics refers to the outside modifications, or stimuli, that can cause genes to turn on or off. It's not the genetic code of the clone alters, rather the environmental factors modify genetic potential as well as expression of the clone.
To quote Russell Pace III, the President of the Cannabis Horticultural Association, "Epigenetic impacts on clone health over time are very significant. Without proper mineral nutrition and biological health, the vigor of a clone will diminish over time as it continually is replicated, thus reducing its viability," .
Genes apparently load the gun, but ultimately, the environment "pulls the trigger".
Having learnt that successive generations of weed clones are not genetically inferior in any way like we thought, let us discuss the environments that can affect them and alter their original "dispositions".
Environmental Stressors That Affect Clones
The below are factors that might affect subsequent generations of weed clones in a significant manner:
Appropriate Humidity
Maintenance of appropriate light levels- inconsistency with the light cycles in the vital vegetative as well as the flowering cycles
Soil nutrients
Water – Under watering or overfeeding
Incorrect soil pH
Pesticides can be another stressor that can damage plants when misapplied or applied overzealously.
Taproots- Clones lack tap roots, and therefore grow less robustly generally
Cleanliness is critical to clone success. Introduction of bacteria or fungi during the cutting and transfer stage causes infections that produce duds (slow growing plants with low produce).
Genetic mutations could also occur in subsequent generations of clones. Though still under research, there is some evidence to show that sporadic mutations within the DNA sequencing could occur. Therefore, one should expect slight variations across generations.
Conclusion
The world of cannabis cultivation is ever expanding and without a doubt as more studies are conducted, more and more effective techniques of cloning cannabis plants will be developed, which is music to the ears of all cannabis lovers. As cloning takes root, so does the number of clones that are thrown out in the process of vetting.
We hope we have educated you in the different ways you can smoke your clone so that you do not experience the complete loss of throwing great stuff out with the trash.
Cannabis growers tend to take clones either from mother plants (which are kept constantly in veg) or young vegetative plants that they'll later switch to flower.
This article originally appeared on MyCannabis.com and has been reposted with permission.
Is Cannabis Addiction a Treatable Medical Condition? – Cannabis | Weed | Marijuana
Is cannabis addiction a treatable medical condition? According to one doctor, "cannabis addiction is a real and treatable medical condition."
She claims the "cannabis legalization movement" has successfully pushed back against this narrative due to the drug war.
Fortunately, Dr. Salwan is not one of these old-school drug warriors. She knows cannabis doesn't turn people into criminals and that cannabis prohibition has led to the mass incarceration of peaceful (mostly black) Americans.
Dr. Salwan represents the new school of drug warriors. The kind that promotes more opioids to wean people off opioids. That labels drug use as a "treatable medical condition" rather than an activity.
To her credit, Dr. Salwan recommends cognitive behavioural therapy as a solution to "cannabis use disorder" since that's where the evidence leads her. (But not without mentioning the "promising" FDA medication that will "reduce cannabis cravings.")
However, Dr. Salwan is on the education faculty for the American Society of Addiction Medicine. In other words – it is tough for Dr. Salwan to see substance use as anything but a medical condition.
What is Cannabis Use Disorder (CUD)?
Is cannabis addiction a treatable medical condition? What is a "cannabis addiction," anyway? "Cannabis use disorder" (CUD) is a topic we've covered before. It's a myth that refuses to die.
The belief that outside forces determine our thoughts, behaviours, and actions is only becoming more prominent in the culture where neuroscientific theories of consciousness are accepted as "science" despite their philosophical shallowness.
But let's get to the crux of Dr. Salwan's argument. "To shake the collective disavowal of cannabis addiction," she writes, "It helps to understand the clinical paradigm of all drug addictions, or substance use disorders (SUDs)."
So, whether we're talking about cannabis, alcohol, or opioids, the hallmarks of SUD are always the same, categorized as the three Cs.
Craving: A strong desire to use the substance 
Consequences: Negative consequences of using the substance 
Control: A loss of control when consuming the substance (or in the pursuit of). 
Other residual SUD "symptoms" include developing a tolerance and experiencing withdrawals. But by this definition, nearly every American suffers from caffeine use disorder and a refined sugar addiction.
Is Cannabis Addiction a Treatable Medical Condition?
Of course, "cravings" are just thoughts. Perhaps you've "craved" ex-partners when visiting areas that remind you of them. It's a common human experience. You don't have to associate your stream of consciousness with your ego and attach yourself to each and every thought.
Especially if you're breaking a long-term drug habit (or trying to get over an ex).
Likewise, determining whether the consequences of your actions are negative is up to you. So-called "addiction experts" are supposed to be neutral, value-free scientists.
You could drink a case of beer every night. Destroy your liver, your marriage, turn your kids against you, lose your job and house, and end up living on the street. These all sound like negative consequences of drinking.
But if you frame the experience as positive, then who the hell are "addiction experts" to tell you otherwise? It may seem irrational to us, but many prefer to live on the street and use drugs like fentanyl.  
This fact of life is lost on many advocates of taxpayer-funded supply of "addiction medicine." They want to dehumanize someone's choices and consider them "mentally ill" because they don't conform to specific social values.
I find it hard to believe that the left-wing advocates making this argument have ever read (or understood) Foucault. Although they'll claim him as one of their own.
As for the loss of control – despite the persistence of this myth, it remains just that. A myth. No research worthy of the label "science" supports a loss of control.
Some Real Science to Drive Home the Fact 
G. Alan Marlatt was an American-Canadian clinical psychologist and researcher in the field of addictive behaviours.
One of his most well-known studies helps answer whether "cannabis addiction" is a treatable medical condition.
Dr. Marlatt took a group of heavy drinkers who qualified as having alcohol use disorder. He separated them into two groups in two separate rooms.
He gave one group cocktails without alcohol. But the cocktails tasted as if they contained booze. He told this group the cocktail did have alcohol in it. Obviously, the participants reported cravings for more, kept drinking, and some even began behaving intoxicated.
He gave the other group cocktails that contained alcohol. But the drinks didn't taste like alcohol, and he told the group there wasn't any in the beverage. This group did not report cravings for more and did not binge drink to excess.
Others have replicated Dr. Marlatt's study. The 3 C's of addiction are not scientific concepts. They are a belief system of "public health" masquerading as scientific knowledge. 
Contradictions in Dr. Salwan's Article
Dr. Salwan doesn't seem aware of the contradictions in her article. For example, she writes it's "heartening that the prevalence of cannabis addiction among U.S. adults remained below 2 percent from 2002 to 2017, even as cannabis use increased from 10 to 15 percent."
But how does that make sense? Especially since the THC potency has increased. If the drug itself is causing addiction, shouldn't higher use rates also increase addiction rates?
Dr. Salwan solves this issue by recognizing that cannabis has – more or less – been destigmatized. If you're not losing your job or falling behind on the bills, who cares if you engage in wake-n-bakes or smoke weed every night after work? 
Destigmatization, says Dr. Salwan, is a "desired social outcome." However, she believes it comes "at the expense of engagement in treatment," where only 4 percent of people received CUD treatment in 2019 versus 9 percent in 2002.
Think about that. The number of people who have sought treatment for problematic cannabis use has dwindled, and she believes that's a problem. 
If you make your money from "addiction medicine" and by promoting rehabs and treatment centres – then yes, people not viewing themselves as helpless addicts who need your paid expertise is a problem.  
This phenomenon of people viewing their cannabis habits as habits instead of an addiction is a step in the right direction. Only ideologues believe "cannabis addiction" is a treatable medical condition. 
FDA Drugs vs. Changing Your Mind
As mentioned, Dr. Salwan pays lip service to "promising" FDA drugs to remedy cannabis addiction or CUD. But, as she writes in the article, all evidence points to cognitive behavioural therapy (and others) being more helpful.
And it's obvious why. These therapies tend to challenge an individual's thought process and patterns of thinking rather than affirm how they feel and look for a "root cause" somewhere in their childhood.
Cannabis addiction is not a treatable medical condition because addiction is not real, and problems of the mind are not medical conditions.
Addiction is a social construct that feeds into itself.
Much like race. We're all homo sapiens. But you can divide people by skin colour, create cultures based on these skin tones, and then propagate and control populations according to the beliefs and values of the various "in" and "out" groups you've created with this social construct.
Addiction is the same way. Whether it's cutting back on cannabis, social media or trying to create positive habits like exercising and eating right.
You can recognize your free will and autonomy or believe your habits and preferences are a "disease" or "disorder" of the brain. That you're masking some underlying cause that only years of therapy and a cocktail of pharmaceuticals will cure.
Dr. Salwan worries that people have been denied access to CUD treatment because of its illegality or because their "symptoms were trivialized."
And indeed, we're not trying to trivialize someone who feels addicted. It's incredibly frustrating. But, like poor race relations stemming from government policy, school indoctrination, and media coverage, this poor relationship between drugs and consumers results from "addiction experts."
Dr. Salwan's framing of the issue does not help.
Is Cannabis Addiction a Treatable Medical Condition?
"Cannabis use disorder" is a concept created and reinforced by these so-called experts.
But what about people (i.e. "cannabis addicts") who strongly prefer the herb with their actions but not in their speech?
It could be they think cannabis helps them cope with some traumatic past.
And it could be that some people just like to get fucked up. For whatever reason, they want to feel numb. And drugs are an effective way of bringing about that state.
But it's a leap in logic to blame the substance. It confuses cause and effect. It's putting the cart before the horse in every sense of the term.
Dentists Are Concerned Patients Are Showing Up High
A survey discovered that more than half of dentists (52%) confirmed that their patients are showing up for checkups while high on cannabis or some other drug. Following these results, the American Dental Association (ADA) advised patients to abstain from marijuana prior to dental appointments.
"When talking through health histories, more patients tell me they use marijuana regularly because it is now legal," says ADA spokesperson Dr. Tricia Quartey, a dentist in New York. "Unfortunately, sometimes having marijuana in your system results in needing an additional visit."
Why Being High At The Dentist's Is Not Advisable 
The ADA noted that being under the influence of marijuana at the dentist's can limit the care they're delivering. The survey noted that 56% of dentists confirmed limiting treatments to patients who were stoned.
As many as 46% of surveyed dentists said they had to increase anesthesia to treat patients who had consumed cannabis due to how it and anesthesia impact our central nervous system.
These results were disclosed in two online surveys earlier this year – one of 557 dentists and a second nationally representative survey of 1,006 consumers.
RELATED: How Smoking Marijuana Affects Oral Health
"Marijuana can lead to increased anxiety, paranoia, and hyperactivity, which could make the visit more stressful. It can also increase heart rate and has unwanted respiratory side effects, which increases the risk of using local anesthetics for pain control," Quartey said. "Plus, the best treatment options are always ones a dentist and patient decide on together. A clear head is essential for that."
Marijuana & Oral Health 
Previous studies confirmed that regular cannabis users have significantly more cavities than nonusers. Why?
Interestingly, but kind of to be expected, cannabis is not the direct cause of cavities, but rather an indirect one.
"The active ingredient in marijuana, THC, makes you hungry, and people don't always make healthy food choices under its influence," Quartey said. "Medically speaking, munchies are real."
Still, marijuana per se is not completely benign with regard to our oral health. "Smoking marijuana is associated with gum disease and dry mouth, which can lead to many oral health issues," Quartey noted. "It also puts smokers at an increased risk of mouth and neck cancers."
RELATED: How Men And Women Are Using Cannabis, According To New Survey
The ADA continues to push for more research on cannabis and oral health, but also recommends dentists talk about cannabis use while reviewing the health history of their patients.
And patients who love cannabis? Well, they can still preserve their oral health with a disciplined daily hygiene routine of brushing twice a day, flossing, visiting the dentist regularly and eating healthy. It's that simple!
The Jewish Faith And Marijuana
As autumn leaves begin to turn, it is also the Jewish high holy season. It is time for reflection, celebration, being thankful for blessing and to honor the history of the Jewish people.  An ancient tradition upheld around the world and honored in the hearts and souls of millions. Rosh Hashanah is a burst of celebration for the New Year and peaks with Yom Kippur (the Day of Atonement).  Fasting, family, prayers and more celebrate both holidays. During the high holiday days, the faithful chill, contemplate, and cast for true meaning.  Which begs the question, what about the Jewish faith and marijuana.
In the United States, the Jewish population is over-represented among the recreational cannabis using population. The reasons are thought to be the urban pattern of residence, the large association of Jewish residents in the academic milieu in metropolitan areas as well as the urban avant-garde movements. And Jewish families are thought to be less authoritarian and more tolerant toward "intellectual experimentation".
In Canada, especially in Toronto, differences between Jews and Christians with regard to attitudes toward cannabis usage were detected in the high school population, in which surveys show that more than twice as many Jewish students have used cannabis as Catholic ones.
RELATED: Israel Is A Global Leader In Cannabis
On of the largest marijuana product companies, Colorado based Wana Brands, have their edibles certified by Whole Kosher Services, a company based in Houston. They lead a long list of companies who have passed inspection.  During fasting, you can not smoke as you would have to light a fire and edibles must be kosher to avoid impurities.
Ancient Israel archaeology, lexicography and paleobotany researchers generally believe in the Hebrew Bible cannabis is not documented or mentioned in early Judaism. The primary advocate of a religious use of cannabis plant in early Judaism was Sula Benet, who claimed the plant kaneh bosem קְנֵה-בֹשֶׂם mentioned five times in the Hebrew Bible, and used in the holy anointing oil of the Book of Exodus, was in fact cannabis. Many other scholars are more skeptical or just disagree.
In a 1973 opinion, Orthodox rabbi Moshe Feinstein stated that cannabis was not permitted under Jewish law, due to its harmful effects. In 2013, Orthodox rabbi Efraim Zalmanovich stated that medical, but not recreational, cannabis is permitted. The population, it seems doesn't fully agree considering the use of cannabis.
RELATED: Science Explains How Marijuana Inspires Awe 
The YIVO Institute for Jewish Research in New York City recently had an exhibition "Am Yisrael High: The Story of Jews and Cannabis". So the conversation is ongoing for intellectual discussion.