7 In-Demand Cannabis Jobs 2023
If you're interested in joining the cannabis workforce, check out our guide on the top cannabis jobs 2023.
'Whirlwind' is one way you could describe 2022 in the cannabis industry.
From record-breaking cannabis sales to cannabis legalization across several states, 2023's industry growth is a sign of things to come.
Top Cannabis Jobs 2023
1. Cannabis Cultivation Jobs 2023
Cannabis farms are the lifeforce of the industry. All flower and derivative products start off as seeds. Small-batch and large-scale cultivation facilities are always looking for growing assistants, trimmers, and other cultivation workers to keep plants healthy and flowering.
As more dispensaries open and state programs start-up in 2022, the need for cannabis cultivation will increase. If you want to work in the cannabis fields, you must know the proper growing techniques and how to manage the equipment, which varies by growing environment.
2. Cannabis Retail Jobs 2023
In the 2020 election, 5 states approved cannabis legalization initiatives, a remarkable victory for the cannabis industry. While some programs can take years to get off the ground, a few states are expected to start recreational retail sales by the end of 2022.
Medical and recreational dispensaries can employ up to a dozen employees (or more) in customer service, administrative, inventory, quality assurance, and security positions. Regardless of your job, all retail employees must have strong customer service skills.
Budtenders, in particular, must be extremely knowledgeable about products, strains, and their medicinal uses. Only then, can budtenders educate customers and help them make an informed purchase for their wellness needs.
3. Marijuana Dispensary Cannabis Jobs 2023
At the head of retail operations, a dispensary manager manages the day-to-day operations of a dispensary. With the rise of recreational retail in 2023, management positions will be in high demand, especially for those with previous management and retail experience.
Managers must display exceptional leadership skills to keep employees happy, productive, and compliant with state regulations. In addition, managers must meet monthly sales goals and track inventory and profits.
In 2023, cannabis extraction will keep gaining a greater market share over traditional flower products. In many medical-only states, smokable cannabis products are prohibited. Not to mention, many health-conscious consumers are turning toward edibles, topicals, and tinctures for a healthier alternative to smoking.
Cannabis extraction jobs require special training, science degrees, and laboratory experience. Technicians use flammable solvents and operate high-pressure systems, all under strict fire and building codes. One wrong move could lead to an explosive disaster.
Because of the inherent danger of working in a lab, technical skill required, and high demand for concentrates, extraction jobs can earn some of the highest salaries in the industry.
5. Marijuana Delivery Driver Jobs 2023
Stay-at-home orders and establishment shutdowns made getting cannabis in 2020 that much harder. Luckily, most cannabis programs were declared essential and open for business (with some restrictions). Curbside pickup and delivery options surged to reduce the spread of the virus.
In 2023, we expect delivery driver jobs to keep rising. As some states declare stricter distancing measures, medical patients and recreational users will continue to rely on the convenience and safety of ordering online for home delivery.
6. Human Resources Cannabis Jobs 2023
An increase in cannabis employment will require a reliable human resources team to find talent. Human resource coordinators are in charge of screening applicants, setting up interviews, and onboarding new employees.
In a world where most new entrants into the industry don't have direct cannabis experience, HR must sift through resumes and cover letters to find a team member that fits the bill. Cannabis industry certification is an increasingly acceptable form of education for job applicants. 
7. Cannabis Infrastructure Management Jobs 2023
In order to scale operations, businesses need the proper infrastructure management team to increase profits and decrease losses. From accountants to inventory managers to IT support, staying accountable for financial and supply chain data is critical.
FREE E-BOOK
Learn how to cash in on the Green Rush!
As an expert in your field, you'll help business owners oversee certain business operations to remain compliant. These marijuana jobs can work in-house or as an ancillary service. In 2023, managing the back-end of infrastructure operations will be top of mind.
Cannabis Industry Certification For Cannabis Jobs 2023 and Beyond
Get the competitive edge you need to land a job in the industry by pursuing cannabis industry certification from Cannabis Training University.
Learn up-to-date regulations, trends, techniques and fundamentals of the cannabis industry from cultivation to extraction to retail and more. We have cannabis dispensary training, growing training, cooking and more. Learn at your own pace from professionals in their respective fields.
As unemployment rates rise due to the pandemic, some sectors of the cannabis industry continue to hire at a fast-pace for entry-level and advanced positions.
Cannabis was already the fastest-growing industry in the nation. In 2023, industry growth will continue at a blazing fast speed. 2023 and beyond will see an explosion in cannabis jobs.
Now is the time to get CTU certified and land one of these hot and booming marijuana jobs today!
Updates to 2023 Cannabis Laws & Job Market
In both the US and Canada, the cannabis employment industry is anticipated to increase significantly by 2023.
In total, thousands of people are employed in the legal marijuana industry in a range of vocations, from entry-level jobs to senior positions in the C-suite.
Cannabis-related occupations are predicted to pay well, with some estimates indicating that even entry-level cannabis positions can earn more than $50,000 annually.
Depending on the sector and type of work, earnings for seasoned professionals and those with advanced degrees can approach six figures.
Salary packages are likely to be further honed and improved as the business develops and matures as employers fight for top personnel.
Depending on the requirements of each unique business or organization, there are a wide variety of cannabis occupations available.
Dispensary worker or manager, budtender, trimmer, extractor, grower, compliance specialist, edibles maker, marketer, salesperson, researcher & development scientist, lab technician, quality assurance tester, software engineer/developer, accountant/bookkeeper/cashier, delivery driver, security guard/specialist, and more are typical positions.
For new enterprises aiming to profit from niche markets in this expanding industry, there are certainly lots of entrepreneurial prospects.
"
There are over 300,000 jobs in the cannabis industry. CTU trained me for one of them!

– Johanna Rose
Makes $24.50 @ THC +
C-suite executives will be in charge of creating plans that direct a company's operations and handle legal issues across numerous jurisdictions in the US and Canada at the highest levels.
Chief Executive Officers (CEOs), Chief Operating Officers (COOs), Chief Financial Officers (CFOs), Chief Scientific Officers (CSOs), and others may be among these executives. C-suite executives in this sector need to be highly knowledgeable about state laws governing the use and sale of cannabis in addition to having strong strategic skills.
They also need to have experience managing a highly regulated supply chain from seed to sale tracking systems, which are mandated by many governments around the world.
Regarding international efforts to legalize cannabis, Uruguay was one of the first nations to do so in 2013, followed by Canada in 2018, which allowed for federal regulation around the commercialization of adult-use marijuana products throughout its provinces, creating special opportunities for global expansion among businesses willing to invest early in this budding but dynamic industry.
Additionally, some Latin American nations, like Colombia, have made significant strides toward liberalizing their medical marijuana regulations, while other countries, like South Africa, are starting to investigate progressive laws that could eventually enable full-scale legalization, giving businesses across a variety of sectors, like banking, ancillary services, technology, entertainment, etc., direct access into these jurisdictions' respective markets and increasing job prospects!
Looking to get a dispensary job? Want to become a master grower? Want to open a cannabis business legally? Sign up at the accredited marijuana school today!
Simple Tricks To Appear Smarter In Work Meetings
While intelligence is useful and important for doing most things in life, it's not the same as appearing to be smart. Whether on Zoom or in person, how we come across in meeting determines success.  So here are some simple tricks to appear smarter in work meetings.
Appearing smart is a talent that demands a little bit of bluffing and a little bit of confidence. You don't have to know the answer, you just have to look like you know the answer. This trait is especially useful in work meetings, whether these are held in a professional office or virtually.
Author Sarah Cooper wrote an entire book about this called "100 Tricks To Appear Smart in Meetings", which provides helpful tricks for when you're put in the spotlight and aren't feeling like the smartest person in the room.
Draw a Venn diagram
Who doesn't love a Venn diagram? These helpful little charts are cute, easy to understand and instantly make you appear a lot smarter. They also help you to draw conclusions, which is kind of their purpose. This trick works if someone asks your opinion, you suggest a Venn diagram, draw it and just watch as your coworkers struggle to land on the most appropriate labels.
Pretend to take notes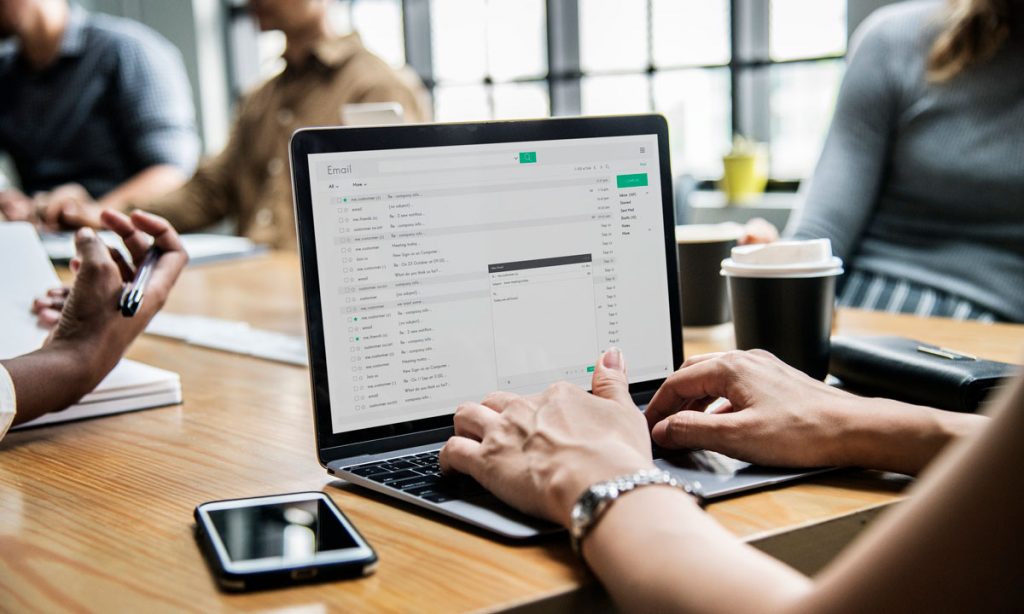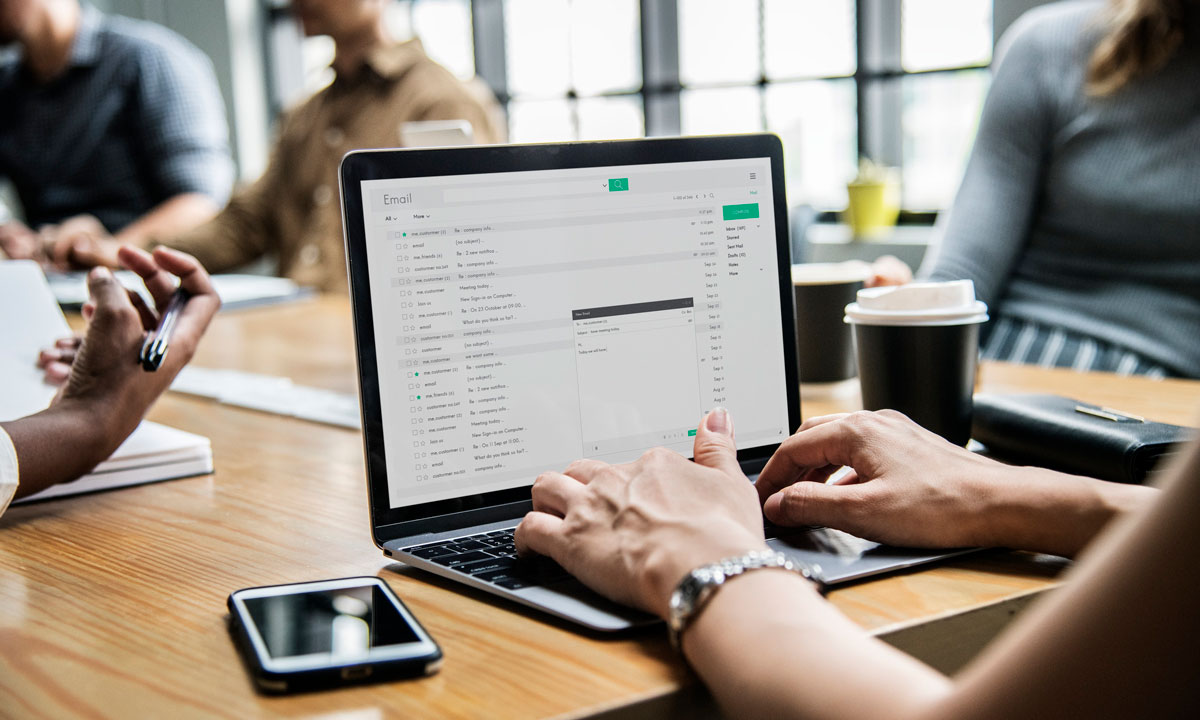 RELATED: Here's Why Answering Your Boss's Late Night Email Is Not A Good Idea
Notepads are very helpful nowadays, especially since it makes it obvious that you are, in fact, taking notes and not scrolling through social media. Write down bullet points and key words. This trick, aside from making you look smart, will also help you focus on the task at hand and keep you from thinking about random things.
Ask the speaker or presenter to go back a slide
For some reason, this makes it look like you're the person who's paying the most attention out of everyone else in the room. It's also a perfect opportunity to know what's actually being discussed. Two birds, one stone.
Repeat what the speaker said
RELATED: 5 Tips To Help You Get Work Done When You're Working Remotely
Repetition is a useful tool. It helps you to remember things and also makes you appear like you're interested. Or that you're slow, it all really depends on the context. For this technique to work, you have to sell the part, repeating the phrase back to the speaker as a question or as a way of highlighting the fact that what they've just said is important.
Be honest and laugh at yourself
If someone asks what you're thinking and you were just day dreaming about your dog, try to be honest and humorous, explaining that you missed the last question or that you're very stressed out by the state of the world. At this moment, there's nothing more sincere and relatable than that.
Hope you enjoy the simple tricks to appear smarter in work meetings, good luck!
Colorado's cannabis industry has fallen on hard times. What does the future hold?
The heyday of marijuana sales in Colorado — back in 2020 when recreational and medical sales topped out at a combined $226 million — is a distant memory, as the state's dispensaries struggle through an economic downturn, with sales plummeting and small businesses foundering.
"The market's just bad. It's bad right now," said 29-year-old Val Tonazzi, who works in cannabis sales. "There's businesses closing, left and right."
In March, Colorado's total medical marijuana sales were about $17 million — around $5 million less than last March. Retail marijuana sales racked up to $122 million, but that's still a $17 million drop from March 2022.
Want To Work in Marijuana? Here Are Some Tips
Some people dream of working in travel, others in food and some want to work in the growing marijuana industry.  Do you want to get in on "the ground floor"…although that ship is pretty much about to sail unless it is a brand new legal state.  Either way, the cannabis industry employees over 428K and still searching for good talent.
Coming out of Covid, that marijuana industry has had some ups and downs. California and its job market is down, but Missouri is hiring. Smaller states are experiencing an uptick while some of the legacy ones are struggling. Missouri, Michigan and New Jersey had the strongest job growth. New York, with over 1,500 unlicensed retailers, is also hiring, but it is a bit more risky.
RELATED: 5 Things To Make Us Optimistic About Weed In Early 2023
There are four industry divisions – grow, product, retail, and ancillary.  The best current opportunities are in product and retail.
GROW
Grow is having the biggest difficulties as both legal and black market flower is flooding the market and the price per pound has dropped. It is as seen a year over year decrease of about 25% meaning they are streamlining operations.  Think of this as working in a farm or large garden operation.  An in person, hands on role that lets you nurture the plant and then ship it off to be a pre-roll, product or flower.  A smaller part of the industry but employees and owners tend to passionate, especially in developing new strains.
PRODUCT
Products remain healthy as seen on April 20th, the high holy day of cannabis sales.  Sales skyrocketed as more people enter the market and increase how often they consume.  There is an opportunity for brands that have multiple product lines and also have strong distribution.
An independently conducted poll from Jushi uncovered that, despite rising inflationary pressure and cost-saving behaviors, demand for cannabis is resilient.
39% of participants said they purchased less expensive cannabis in 2022 compared to 2021, but 73% actually spent more money per transaction this year. Additionally, THC percentage and price are the new leading factors considered when consumers purchase cannabis. Last year, branding and strain type were most important, but now 60% and 58% of respondents consider THC percent and price the most important factors, respectively.
If you go into product, make sure you understand how much they are making, selling and their growth potential. Maybe do some research and talk to your favorite retailer to see how their brand is selling.
RETAIL
Retail is definitely not a work at home but rather a vibrant chance to interact and learn from customers.  Retailers are often open 7 days a week and have traditional boom times such as July 4th, holiday weekends, winter holidays, etc.  Smart ones also work to minimize slow times. A recent survey from CivicScience found that 21% of people doing Dry January — a popular trend where you abstain from alcohol for the month — are replacing alcohol with cannabis and CBD. The same survey uncovered that the largest demographic of people replacing alcohol with cannabis are aged 21-24 (34%), followed by 25-34-year-olds (24%).  If you go into retail, act professional, know and connect with your customers and look for ways for the company (and you) to increase sales and profits.  Strong salespeople ALWAYS have a good career paths.
RELATED: Alcohol Industry Takes Big Gulps Of Marijuana Businesses
Ancillary
Ancillary includes all the "picks and shovels" business such as marketing and packaging firms to point of sale systems.  This area has taken a hit and responded in a unique way.  Cannabis firms have lost business to mainstream firms and cannabis ancillary firms are branching out to more mainstream clients.
If you have talent in ancillary area – be it tech, sales, marketing, insurance, so on, consider looking at large and boutique mainstream agencies/companies and asking them if you can help lead up their marijuana division.
On a last note, marijuana is still an emerging industry with a chance to make a name for yourself with hard work and gumption.