How To Take Your Pre-Roll Experience To The Next Level
How To Take Your Pre-Roll Experience To The Next Level
Rolls are one of the most common methods of taking cannabis. Experienced smokers can roll joints easily at any given time; however, some people may sometimes find it challenging because of the necessary skill, time, and materials needed to achieve this. For this reason, pre-rolls are a feasible option. 
Pre-rolls are typically made using machines, guaranteeing quality and consistency. They're usually manufactured and sold in dispensaries, which have the expertise and equipment to design and make them. Pre-rolls come in various types and sizes and are packaged in wraps, cones, or paper. What's more, many pre-roll companies offer strain-blending. Manufacturers usually blend several cannabis flowers for perfect flavor and potency.  
If you want to elevate your experience when smoking pre-rolls, consider these five tips. 
Go For Infused Pre-rolls
Infused pre-rolls combine cannabis concentrates and flowers. If you've tried dabbing, you probably already understand the bliss that comes with concentrates. However, you can't deny the rich flavors that joints can provide. Luckily, you can enjoy the best of both worlds with infused pre-rolls. 
They deliver the desired hit without compromising on flavor. For instance, THCa diamond pre rolls consist of THCA, the precursor cannabinoid to THC and responsible for getting one high. Since TCHA diamonds have no taste, the joints are made with flavor-rich cannabis flowers and add-ons like live resin or terpenes. The resulting product is highly potent and savory. 
Besides THCA diamond, pre-rolls can also be infused with distillates like kief, resin, wax, hash, and moon rocks. Most of these are cost-effective, ensuring you don't go red while chasing after the high. 
When buying pre-rolls, ask the seller questions about the ingredients. Knowing the inclusions can help you make a better purchase decision and know what to expect when smoking. Just note that the options may be numerous, with most sellers custom branding pre-rolls. Your winning point is identifying a few reputable brands and sticking to them. 
Light Your Pre-Roll The Right Way
The key to enjoying the pre-rolls is lighting them correctly. Many beginners get discouraged when their pre-rolls go out constantly, deterring them from ever trying out the pre-rolls. You'd want to begin by selecting your preferred lighting method; a lighter or a match stick is fine. Then, grip the pre-roll on your hand. Only light up the tip of the roll because you could easily burn your fingers and the whole roll.  
Next, spin the pre-roll in your fingers to burn evenly. After that, you can begin taking one puff at a time. Take time to inhale the smoke and enjoy the hits. 
Ensure Your Pre-Roll Packaging Is Air And Watertight
Check the packaging your pre-rolls come in before you leave the dispensary. The pre-rolls could quickly become stale if exposed to air or moisture, so you'd want your pre-rolls packaged in an air- and watertight container. Dried-up pre-rolls lose flavor, which can destroy the entire experience.  
Moisture could also lead to mold growth which can taint the taste and harm your health. Moldy cannabis typically looks grayish-whitish, and you should never smoke such. Smoking moldy weed may cause you to cough, nauseate, or vomit. And if you're allergic to mold, your sinuses and lungs can experience inflammation.
Store Your Pre-Rolls Properly
Proper storage of your pre-rolls helps preserve their taste. Thus, ensure you store the unused ones properly. Whether you go for bags, jars, tubes, or boxes, keep them in a place that doesn't have high temperatures or doesn't receive direct sunlight. A cool, dry place often works the magic.  
Pick The Right Environment
You'd want to elevate your experience by smoking your pre-roll in a safe and comfortable environment. Choosing a site for your smoking session is purely subjective.  
While others find backyards a perfect place, others like smoking on the rooftop, in the streets, while hiking, or in clubs. Smoking with friends while making jokes or reminiscing memories is commonplace among cannabis fans.  
Another helpful trick is smoking while listening to your favorite mixes. Music has a way of elevating your mood, thus enhancing the high.  
Conclusion
Pre-rolls are a quick way to take cannabis. They feature a perfect mix of flavors and strains. Your only responsibility is to identify dependable stores that sell premium quality pre-rolls for guaranteed satisfaction.  
It'd help to inquire about the cannabis strains used for the pre-roll and the additives infused in it. Any reputable brand will list these ingredients on the package's label. Most importantly, smoke in your most comfortable area for a blissful experience.
5 Ways Marijuana Can Improve An Active Lifestyle
Spring and summer are the most active time of year and autumn starts the transition to more work and a little less healthy lifestyle. Why not use a smaller amount of time and try to boost workouts and take physical activity to the next level? Here are 5 ways marijuana can improve an active lifestyle. With cannabis being the enhancement plant that it is, it's no wonder keeping active and using marijuana go hand in hand. For many, weed is part of a well rounded lifestyle includes nutrition, fitness and a balanced work life.
To begin, no matter how often you work out or eat healthily, an essential ingredient for good health is good rest. Cannabis, especially an indica or indica heavy hybrid, puts us in a state where we can more easily drift off to dreamland. Whether power napping before crunches class or getting a full night's sleep before tackling a tough day, marijuana helps.
Many yoga studios and private teachers in legalized states are turning to cannabis, especially microdosing, to enhance their practices. Taking the smallest amount of marijuana and mixing it with hot yoga or even just good, deep stretches, will synergize the experience and help move it forward to the next level.
RELATED: 5 Types Of Marijuana To Help Improve And Enhance Your Workouts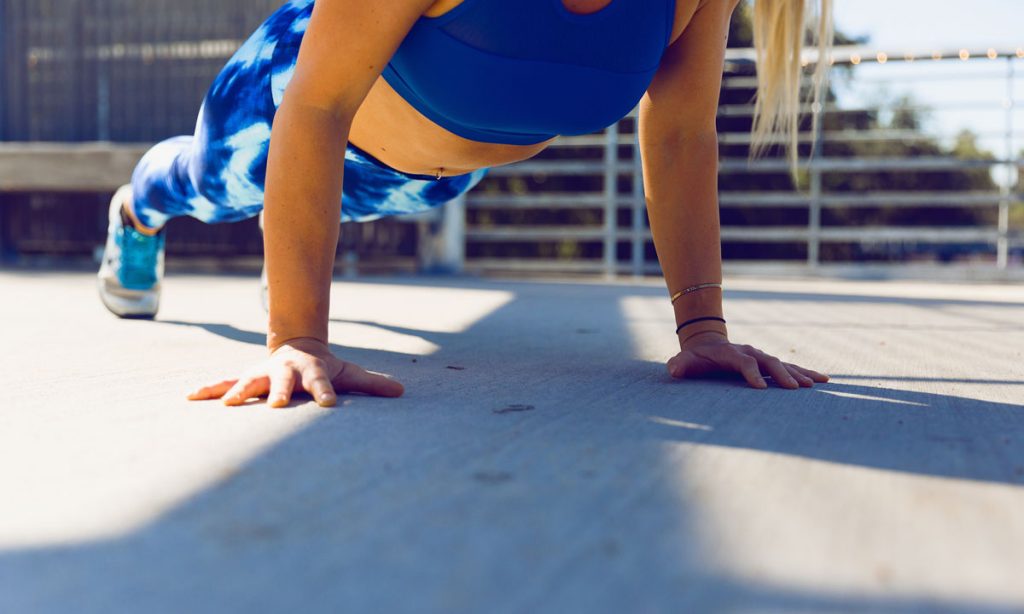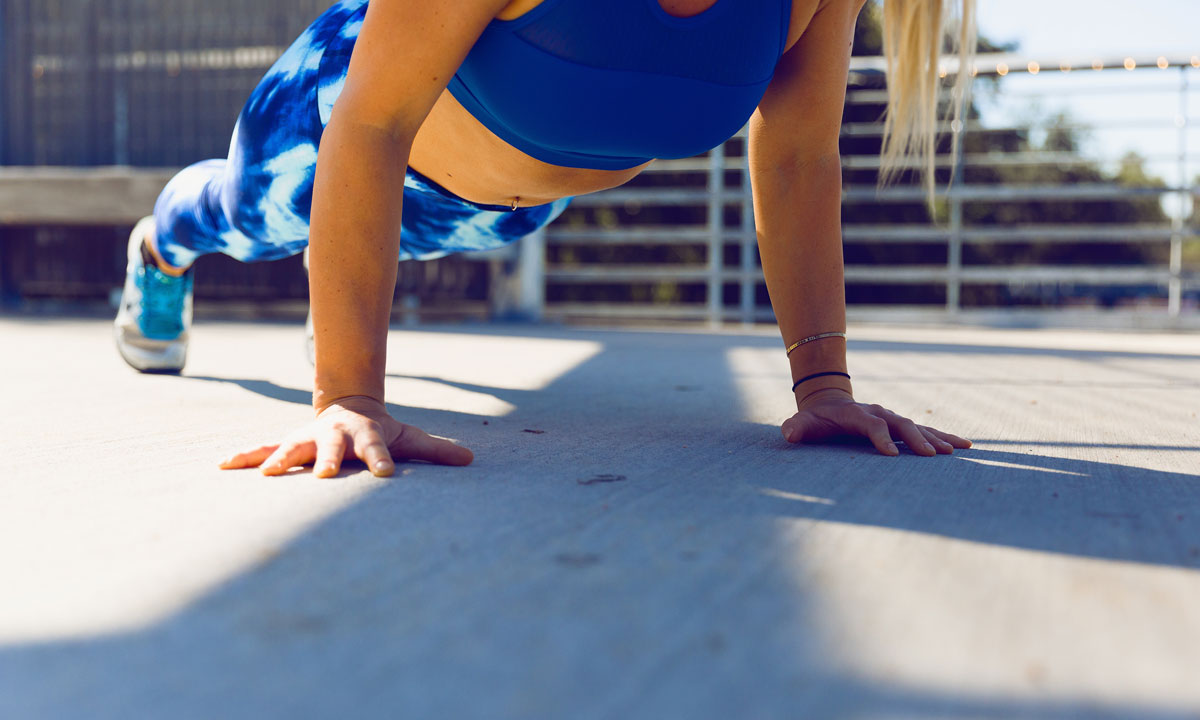 Get in the zone. Literally. Though we don't recommend getting stoned before hitting the gym, having a puff and getting into the right frame of mind before a mild workout is the perfect way to work into the strain, while also getting into the music playing in your headphones to keep your body going with the flow.
Though cannabis has gotten a bad rap for being a demotivational drug, it can actually energize you for an active session. Here you'll want to use a sativa dominant strain and again, not too much beforehand, don't forget about the rewarding cool-down to come. Marijuana is a great motivator and vaping some and then hitting the floor running is the best way to utilize it. Just be sure to keep your head out of the clouds; focus is the goal here and you need to be clear headed to pay the best attention to your muscle groups.
RELATED: 5 Ways Marijuana Can Get You Excited About Fitness
Finally, after working out and getting workout high turned on, it's time to cool down and soothe some sore muscles. Rub CBD or activated THC cream into those worked areas, use some tincture, vape a bit, however it hits you best. Cannabis is a known anti-inflammatory and it goes right to work on where it hurts, soothing aches and pains and readying you for the next round.
Journeymen Collective: Magic Mushroom Retreat – Cannabis | Weed | Marijuana
What is the Journeymen Collective magic mushroom retreat? Contemporary shamans Gary Logan and Rob Grover sat down with CLN the other day to discuss what really happens in a psychedelic treat.
Is it a type of psychedelic therapy? Not really, says Rob. 
It's more along the lines of personal development. We recognize that there are clinical uses, there are recreational uses, and we're in somewhat of the middle. What we've done is we've combined about sixty years of experience in personal metaphysical, spiritual teachings, and professional development as well. And we bridged all of those realms together to create what we know as the Journeymen Collective.
This B.C.-based collective uses psilocybin mushrooms to help guide executives, entrepreneurs, and other professionals. The goal? "We want to help people move from business to conscious business," says Rob. 
But what does that mean?
Journeymen Collective: Magic Mushroom Retreat
Magic mushroom wellness retreats are becoming more mainstream. But there's still a lot of stigma to plant-based medicines like psilocybin. As well, not every psilocybin retreat is created equal.
Rob and Gary use their decades of experience to ensure a safe and secure environment. Since 2018, when they founded the collective, the results have proven it.
The success stories from the Journeymen Collective range from business executives who were unhappy with their careers to artists and performers who felt lost and anxious.
"A lot of the time it's people are looking for a deeper level of connection," says Gary. "And they don't know how to access it because the cultural paradigm that we live in hasn't granted them the opportunity to go into that aspect of self."
Rob agrees. The people who've come through their retreat always leave "more consciously aware of who they are."
They're more deeply connected to who they are. They're more passionate and purposeful with the work that they're providing the world. And as a result, they're actually making a greater contribution to the people that they work with… Basically, they're more aware of how they can actually make a greater impact in another person's life, whether that be in their company, and their relationships. We see it, taking place whereby people come and work with us and they're not quite sure how it fits into the business. But then once they come through an actual Journey with us … one of the things that happens is they start to see opportunities to help their people at work.
Fostering a deeper connection with the people you work with can only have positive benefits. Indeed, the success stories Rob and Gary recount lend credence to the benefits of magic mushroom retreats.
What's the Purpose of a Retreat?
What's the point of a luxury magic mushroom retreat? If one is feeling down and wants to try psychedelic plant-based medicine, why not visit one of the many illegal psilocybin dispensaries popping up all over Canada?
The answer, of course, is that you need a guide. If you're feeling depressed and take mushrooms to alleviate the depression, without proper set and setting, you could make your depression even worse.
However, some critics contend that psychedelic retreats like the Journeymen Collective aren't the proper set or setting. Only white coats with PhDs in sterile medical clinics should provide psychedelic plant-based medicines – if they do so at all.
One argument against psychedelic retreats is that the experience may intensify your feelings of depression or anxiety. But Rob says that's kind of the point.
"Maybe you actually do have to feel the depth that intensely and that's what's actually going to help you." Adding that he and Gary have nothing but "respect and professionalism for the people that we work with."
"If someone's skeptical," Rob says, "Chances are, they won't be our client." Both men emphasize that interested parties should do their due diligence.
"I think the biggest thing is that people aren't skeptical," says Gary, "They're scared."
Another common misconception is that psilocybin retreats don't require any work on the client's part. Sometimes, you get a sudden shift in thinking or concepts that benefit you. But other times, the conscious change is subtle. It requires you to be an active participant, not merely a passive observer.
But even without a big psychedelic-induced breakthrough, Gary says, "you'll have the tools moving forward to deal with whatever comes up in your life because the old habits of thinking and doing and being are being addressed."
What the Journeymen Collective is All About
The Journeymen Collective luxury magic mushroom retreat is about addressing your fear head-on and watching it run the other way. And even though Rob and Gary provide a safe location with proper set and setting, the power remains in your hands at the end of the day.
"You can create greater anxiety or depression or you can create greater well-being from that fear," says Rob.
The problem, says Rob and Gary, is that culturally, we "haven't been given the permission slip to step into the unknown and create something from the unknown."
Rob adds, "The only permission you need is the permission from yourself and the permission to create."
The fear people have – whether going to a retreat or clutching their pearls at the thought of a psychedelic retreat even existing – is tied back to how we structure our society.
Rob rattles off how fear and control begin right from our childhood. "Raise your hands to go to the bathroom; stand in line. You're only allowed to colour inside the lines."
Education will change public perception, which is why Rob and Gary emphasize education more than any other aspect of the retreat.
"That's one of the reasons why we do interviews like this," says Rob. "So that we can educate people that you are not going to lose your mind. You're going to find your mind."
But it also means education on what to expect from a retreat. Rob and Gary recount horror stories of other less-reputable retreats where multiple people are in a single room, and you must share your guide with others.
"And as a result," says Rob, "They're leaving more traumatized than they were when they walked in."
Education is Important
This is not the case at Journeymen Collective, where Rob and Gary prepare you for a personalized journey and stay with you for the entirety of the experience.
"Education is a massive, massive thing that we are committed to," says Rob.
I never thought that that would be something that we'd be stepping into when we started the Journeymen Collective. However, it's becoming increasingly clear that we have to step into that and educate people. This is what an actual psychedelic Journey needs to include. It needs to include the personalized aspect. If there are 20, 30, 40, or 200 people in an actual ceremony, I would step away and find another way.
Gary echoes this sentiment. He lambasts the 60s and 70s narrative that magic mushrooms could cause you to lose your mind. "We have to change that narrative. That's what needs to be done because it is a paradigm people get stuck in, and that's all they know about."
Rob and Gary agree that many old stories stem from inexperienced people tripping in their backyard with friends. This differs entirely from a guided journey, where Rob and Gary recall some people sitting and meditating for hours.
Rob says, "Sure you can do it on your own, but what is the set and setting and are you able to work through the stuff that's coming up for you?" He warns of negative thinking loops that may make your problems worse.
Hence, Rob and Gary suggest a guided journey. "It's not about looking at trippy pictures," says Rob. It's about an experience where "you can actually trust the person that you're with and allow yourself to go deeply within and unearth some of the uncomfortable places within the self."
Journeymen Collective: Magic Mushroom Retreat
Of course, some people want proof beyond testimonials. They want studies and papers and peer-reviewed research. As mentioned, if you're genuinely skeptical of plant-based psychedelic medicine, odds are, you won't be a client of the Journeymen Collective.
But if you're on the fence, the story of one client and his Apple watch may persuade you to check it out further.
"He got a notification on his Apple watch to say that your heartbeat has dropped eight beats per minute," says Rob. "What's going on? It was after his journey. Well, his resting heart rate decreased eight beats per minute."
Likewise, another client had a benign brain tumour that prevented her from being able to smell or taste. But one morning after her journey, "she was sitting having breakfast with us and basically was like naming every single ingredient in the omelette," says Rob.
Evidence-Based Plant Medicine
This may not be scientific proof everyone accepts, but it's clear something beyond the placebo effect is happening. But greater scientific and clinical acceptance is a double-edged sword.
Rob and Gary are concerned that clinical regulation could downplay the spiritual connection that makes psychedelic plant medicines successful. But they remain hopeful.
Says Rob, "My hope is that people who are guiding have the depth of knowledge and understand the science and the mind. And the mystical side, the spiritual side of what's actually taking place here."
You can learn more about the Journeymen Collective here and how to connect with Rob and Gary.
What is Stoptober? – Cannadelics
Stoptober. This phenomenon is more than just the combination of the words 'stop' and 'October'. Every year, countless individuals around the world make the decision to quit smoking, recognising the numerous health benefits and improved quality of life that come with breaking the habit.
In the United Kingdom, an initiative known as Stoptober, created by the National Health Service, has been playing a significant role in helping people kick the smoking habit for good. With October on its way, we'll be exploring what Stoptober is, its history, the benefits of quitting smoking, and the resources available to support individuals on their journey to a smoke-free life. Let's do this. 
What Is Stoptober?
So what actually is Stoptober and what's the point of it? Well, Stoptober – a brilliant combination of two words – is an annual public health campaign in the United Kingdom that encourages people to quit smoking for the entire month of October. Launched by Public Health England (PHE) in 2012, this campaign has grown significantly in popularity over the years, motivating millions of smokers to take the first step towards a smoke-free life. What began as a UK affair, has now developed into a worldwide movement. Spectrum writes:
"Stoptober is a national smoking cessation campaign led by Public Health England that encourages smokers to start by abstaining from smoking for 28 days during the month of October. In England… first implemented in 2012… versions have since been adopted in other countries, including New Zealand, the Netherlands, and France, following a positive evaluation of the first campaign"
The central idea behind Stoptober is to provide support, motivation, and resources to individuals who wish to quit smoking, making it easier for them to succeed. As anyone who's ever tried to quit anything will know – be it drinking, unhealthy food, or smoking – doing it with other people makes it a lot easier. How easy would it be to avoid having that delicious Friday pint if all your mates were avoiding it too. Or, in this case, how much easier would it be to stop smoking if lots of people around the world were doing it too. 
The History of Stoptober
Where did it come from? The concept of Stoptober was inspired by similar successful campaigns in other countries, such as "mois sans tabac" (month without tobacco) in France and "Stoptober" in the Netherlands. Public Health England adapted and launched the campaign in the UK in 2012, capitalising on the idea that setting a specific, month-long quit date could help individuals overcome the psychological barriers associated with quitting smoking. We'll get on to why using a month to begin with can be a very useful method of quitting a bit later. Since its inception, Stoptober has seen remarkable success, with millions of participants and numerous success stories of people who have successfully quit smoking during the month of October. Supposedly, since its creation in 2012, over 10 million people have attempted Stoptober. The Gov UK website writes:
"Stoptober continues to effectively drive smokers to make a quit attempt. In 2020, the campaign generated quit attempts among 12.3% of all smokers and recent ex-smokers, with 4% reporting that they were still not smoking at 4 weeks."
Like Dry January, and many other months dedicated to quitting a habit, Stoptober has become an annual tradition for many, offering a structured and supportive environment for those looking to stop smoking. 
How Stoptober Works
So, how does it work? Well, Stoptober is a campaign that helps you quit smoking during October – that much is clear. But there are specific methods that help along the way. Here's how it goes down:
Choose Your Quit Date
The first step is choosing your quit date. Participants are encouraged to set a specific quit date within the month of October. This date serves as a target to work toward, helping individuals mentally prepare for their quit attempt. Usually, as you'd expect, this is the 1st of October. 
Resources
There's a bunch of online and offline resources that the Stoptober campaign offers. These include a dedicated website, a mobile app, and a free Quit Kit, which can be ordered online or picked up at specific pharmacies.
Support
There's also support that comes with the Stoptober app. The app and website provide personalised support based on individual smoking habits and preferences. Users can set goals, track progress, and access helpful tips and advice. Participants can also engage with others on the online community, sharing their experiences, challenges, and success stories. This sense of community can be incredibly motivating. It's always easier stopping a habit when you have other people's stories to feel inspired by. How is anyone supposed to know that climbing a mountain is possible, if there's no one who's climbed it around to tell their story? It's the same concept. 
Alternatives
For those who require it, Stoptober provides access to NRT (Nicotine Replacement Therapy) products, such as nicotine gum, patches, and lozenges, to help manage withdrawal symptoms. They may also suggest you try vapes, although this probably doesn't count as completely stopping smoking. Although, if you're finding it very difficult to stop, a vape is better than smoking. 
The Science
The methods behind Stoptober are not random, they are rooted in behavioural science and evidence-based strategies. There's a lot of thought that goes behind this approach of quitting. By encouraging participants to set a quit date and providing support in the form of resources, counselling, and NRT, the campaign addresses some of the key factors that influence successful habit breaking. Remember, it supposedly takes around a month to develop a habit, which can also apply to breaking them. Committing for an entire month seems like a far more accessible plan than simply quitting forever. However, the reason why this is perfect, is because after that month the substance will have far less of a hold over the user. The GOV UK website writes:
"People are 5 times more likely to quit for good if they can make it to at least 28 days smoke free"
This kind of goal setting is accessible, doable and genuinely effective. In addition, goal setting is also a part of this behavioural therapy. Setting a starting date establishes a clear and achievable goal, making it easier for individuals to commit to quitting. Then, when individuals feel stuck or tempted, there's a great deal of online support for them to look through to not feel so alone. In addition, because it's a global movement, the chances of smokers finding other people that are also giving Stoptober a try is highly likely. Therefore, as is the case with collective mentality, stopping with others simply is easier. You're part of a campaign, not on your own. 
Why Quit Smoking?
You most likely already know this stuff, but reminding yourself why you want to stop smoking is paramount to increase the success of Stoptober. If you can always remember the 'why', then the 'how' becomes a lot more doable. Around 80% of the world smokes, which is around 1.3 billion people. In the UK, it's around 6.6 million people and in the US it's around 28.3 million. Smoking is everywhere and it's a leading cause of preventable death worldwide. In fact, in the US, half a million deaths a year are smoke-related. Smoking is responsible for a range of health problems, including:
Cancer
Smoking is the largest preventable cause of cancer worldwide, with carcinogens in tobacco smoke leading to lung, mouth, throat, oesophagus, pancreas, and bladder cancers.
Respiratory Issues
Smoking damages the lungs, leading to chronic obstructive pulmonary disease (COPD), chronic bronchitis, and emphysema. This makes it harder to breathe, as well as do exercise. 
Heart Problems
Smoking significantly increases the risk of heart disease, stroke, and peripheral artery disease.
Fertility
Smoking can affect fertility in both men and women and is linked to complications during pregnancy, including low birth weight and sudden infant death syndrome.
Ageing
Smoking accelerates the ageing process, leading to premature wrinkles, yellowed teeth, and an 'old look'. 
Financial Burden
Smoking is an expensive habit, with the cost of cigarettes accumulating over time. It's way cheaper to not smoke than to smoke. 
Although it's rather bleak to think about all the problems and health concerns that smoking causes, it's also good to remind yourself if you are deciding to try Stoptober. These hard cold facts may be the driving force for your quitting attempt. 
The Benefits of Quitting Smoking
Remember, if you do try Stoptober, another great reason to keep going is for all the benefits. Quitting smoking is not just about avoiding health problems; it also comes with a wide range of immediate and long-term benefits. Some of the most notable advantages of quitting smoking include:
Improved Health
The body starts to repair itself almost immediately after quitting. Lung function improves, and the risk of many smoking-related diseases decreases.
Increased Life Expectancy
Quitting smoking significantly extends life expectancy. The earlier one quits, the greater the benefits. Woop!
Better Quality of Life
Ex-smokers report improved quality of life, including enhanced physical fitness, better sleep, and increased energy levels.
Financial Savings
Quitting smoking results in substantial financial savings by not purchasing cigarettes. You can finally go for all those expensive meals you wanted!
Secondhand Smoke
By quitting, individuals also protect their loved ones from the harmful effects of secondhand smoke. 
Sense of Accomplishment
Successfully quitting smoking is a remarkable personal achievement that boosts self-esteem and confidence. It might feel difficult now but, once you do it, you'll feel like an absolute boss. 
Stoptober
Stoptober is a vital public health campaign that has made a significant impact in the UK and beyond. By providing support, resources, and a structured framework for quitting smoking, it empowers individuals to take control of their health and break free from the grips of tobacco addiction. While Stoptober is a great starting point for anyone looking to quit smoking, the journey to a smoke-free life is a personal one, and it may require multiple attempts. Anyone who tries, deserves a round of applause. So what do you reckon, will you give it a go?
Welcome cannabis aficionados! Thanks for making your way to Cannadelics.com, an independent news site going deep into the worlds of cannabis, psychedelics, and well beyond. We're big on updates, so come by regularly. And get yourself signed up to the Cannadelics Weekly Newsletter, for the best in related product offerings, as well.
Related