This State Could Start Adult-Use Cannabis Sales By July Under New Bill
The start date for Maryland's upcoming adult-use cannabis market could be as soon as July 1, under the terms of a new legislative bill introduced by state lawmakers.
Though some industry observers had expected the market launch to take several years following the ballot measure victory in November, lawmakers said they're feeling pressure to get the recreational market stood up as soon as possession becomes legal in July in order to avoid a massive gray market, WYPR News reported.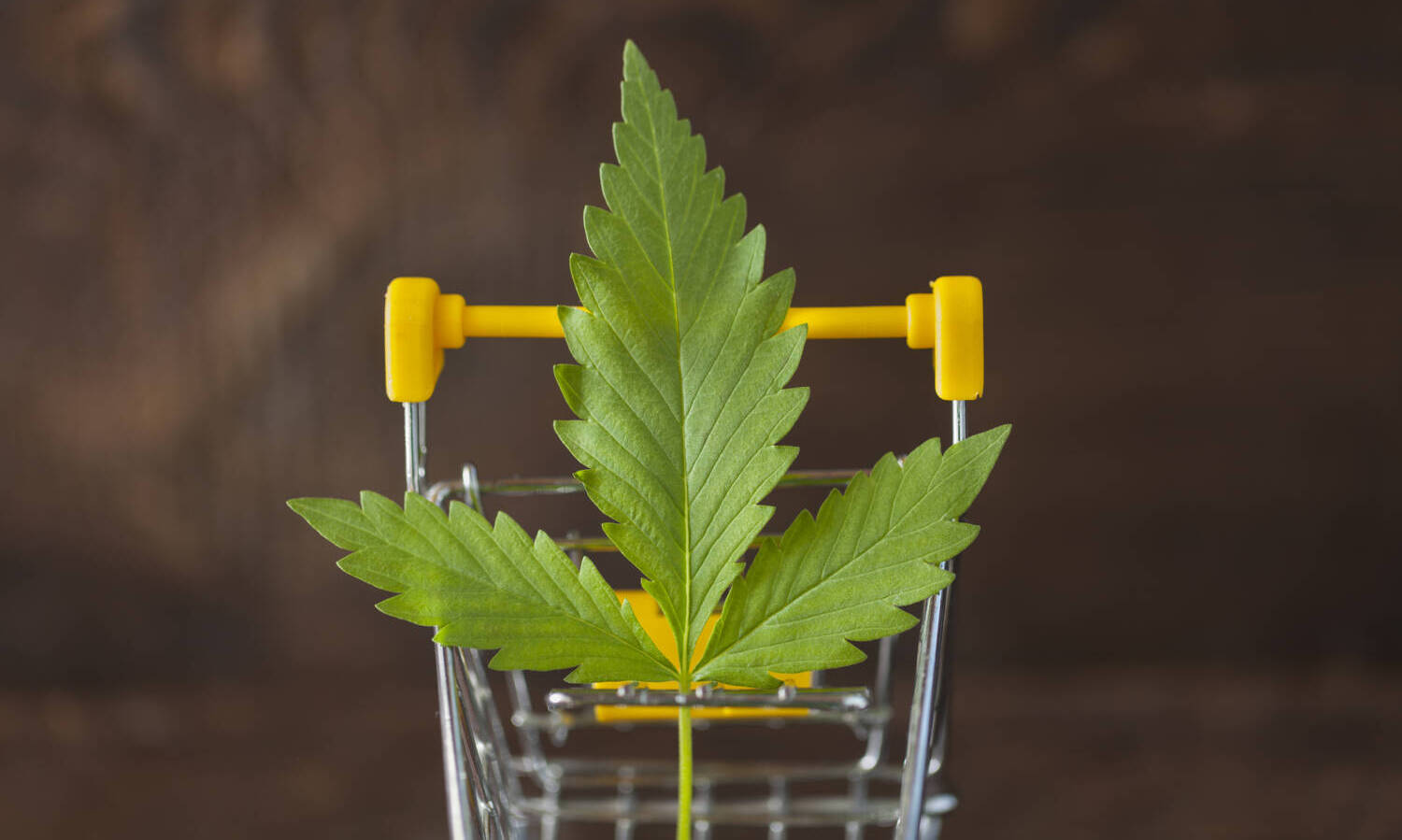 "We've seen what's happened in places like New York where there are over 1,400 unlicensed dispensaries," State Sen. President Bill Ferguson told WYPR News. "The idea of having a thoughtful marketplace has really evaporated in New York because there's been such a delay in doing the legal licensing."
Ferguson, one of the backers of the new Maryland bill, said he hopes it will turn into a "national model."
RELATED: Report: Marylanders Will Consume A Lot Of Weed
Senate Bill 516 was introduced by Democratic Sens. Brian Feldman and Antonio Hayes, and Democrats control both chambers of the legislature and the governor's mansion, which means that if the party can come to an agreement on how the industry should be structured, there's no reason a bill to implement recreational sales couldn't get passed quickly this year.
SB 516 allows for 300 retailers, 100 processors, 75 growers, an undetermined number of "micro-licenses," and 15 permits for consumption lounges, WYPR News reported. The bill would tax recreational cannabis at 6%.
RELATED: This Governor Wants A Cannabis Crackdown
The bill also creates a new Office of Social Equity to help ensure that entrepreneurs of color get a solid stake in the new industry.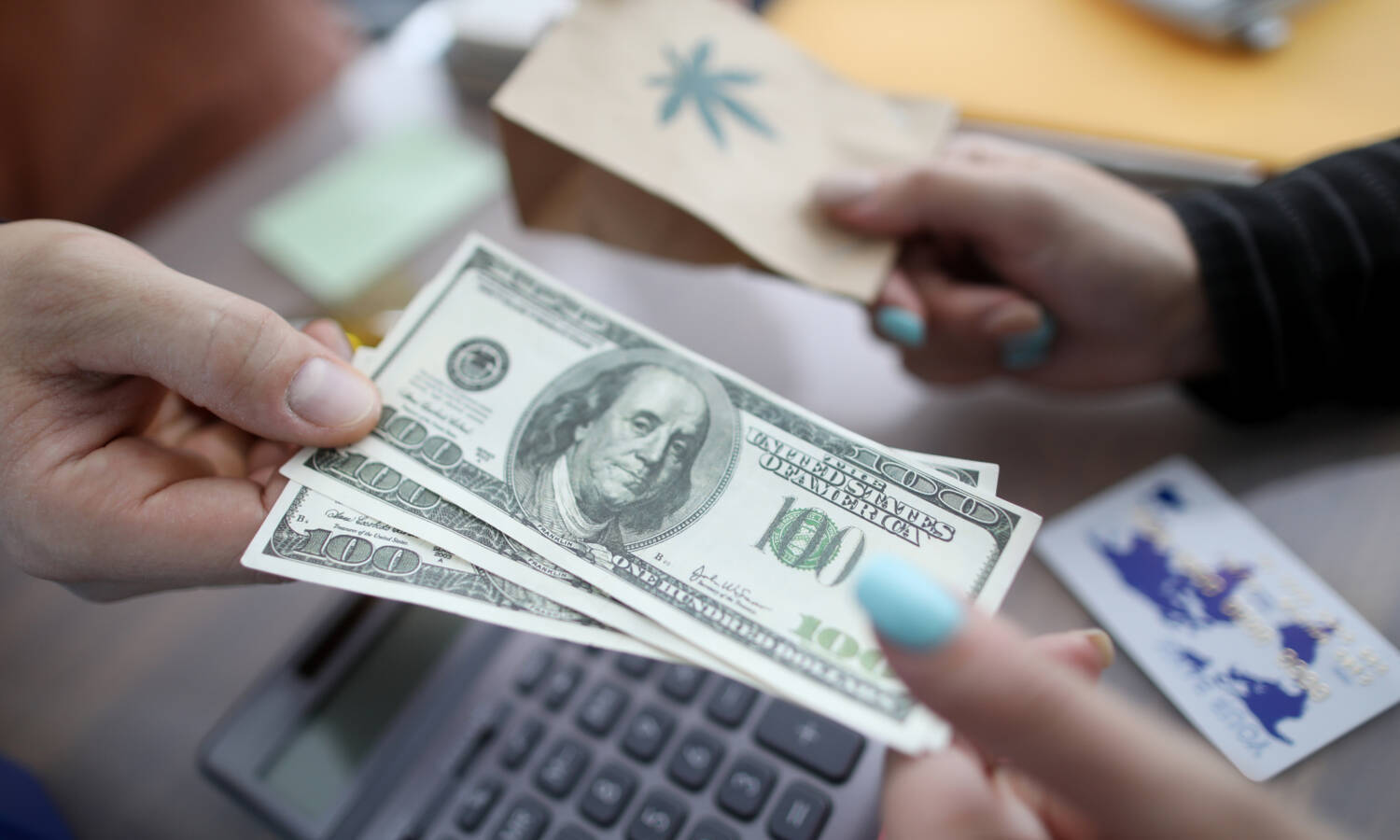 Existing medical marijuana companies would be allowed to transition directly into recreational sales as long as they pay a fee of between $100,000 and $2.5 million, depending on revenue levels, WYPR reported.
One market estimate shared with lawmakers is that Maryland recreational sales could hit $240 million a month "pretty rapidly" after launching, said Michael Sofis, director of research at Cannabis Public Policy Consulting.
This article originally appeared on Green Market Report and has been reposted with permission.
Marijuana Industry Reaction To Biden Running For Second Term
President Biden announced his run for second term with Vice President Kamala Harris yesterday and it was definitely new for the cannabis industry.  Reaction is defiantly mixed on social media with still a small ray of hope he will move cannabis legalization forward.  There has been constant rumors for the last year of rescheduling, presidential acts and public support of SAFE banking…and yet nothing significant to help the businesses that help people consume.  And with nothing to strategically end the black market.
"If Biden is re-elected, I expect his administration will continue the do-nothing neutral impact on cannabis companies in the United States, which is less than the industry needs today.  This will only feed the black market and harm small businesses", Kyle Shenfeld, President Rainbow RG, one of the leading real estate financiers in the cannabis industry.
RELATED: EXCLUSIVE: Rep. Nancy Mace Talks Biden's Pardons, Reclassification Of Marijuana, And States Reform Act
Andrew Cooper at Falcon Rappaport & Berkman and a leading industry cannabis and psychedelics attorney shared "While President Biden's first term electrified cannabis enthusiasts and industry professionals alike with promises of federal legalization, his announcement that he would be running for a second term was met with little cannabis-related fanfare. Despite his recent initiation of the review process to reconsider the scheduling of cannabis and his pardoning of federal prisoners convicted of simple possession offenses, proponents of legalization remain unimpressed. The fact is that the Biden administration is comprised of disguised prohibitionists. Perhaps it is the administration's unapologetic distaste for the plant and the Justice Department's openly aggressive position that had led to the lack of confidence in this administration. While it may not be too late for Biden to win back the hearts of the cannabis industry, repeated broken promises has led many to look beyond this administration for relief."
It definitely is key to investors in the growing interesting as Ted M. Mottola from Hilltop Vantage Capital points out "As Biden announces his run for reelection with an economic downturn looming, we all hope for a bit more progress to be made on cannabis financial regulation. Capital constraints are becoming tighter everyday for "normal" businesses, and that is only amplified for cannabis and cannabis adjacent businesses. Both companies and investors are waiting for that next tipping point that will allow a fresh flow of capital to move the cannabis sector to the next phase of its maturity.
If the current administration does not make progress during this term, or the potential second term, they will lose the opportunity to craft legislation in their preferred structure and risk the opposing party building it in its own framework."
Advocates are calling for an expansion of Biden's marijuana pardon, specifically, one that includes immigrants that have been deported due to these types of offenses. Biden's pardons affect nearly 6,500 Americans. Still, these pardons only affect US residents and citizens.
On the Democratic side, Congresswoman Alexandria Ocasio-Cortez (AOC) has been pushing Biden and his administration to legalize cannabis and make medical marijuana available to suffering veterans.  In the "politics makes strange bedfellows" category – she is on the same page as GOP Congresswoman Nancy Mace.
RELATED: AOC Slams Biden's Pardons For Leaving Out Undocumented Immigrants: 'Where's Our DREAM Act?'
Green Market Report founder and publisher Debra Borchardt, the leading cannabis business site states "I think if he gets elected there will be a good chance of some movement for legalization. When you don't have to worry about reelection, you can take more risks.  I am cautious optimistic in a second term".
Consumers show industry potential in 4/20 marijuana sales
Some cannabis industry experts say the marijuana industry is all doom and gloom.  President Biden refusing to allow any legalization to move forward despite promises coupled with California, New York and other states bungling taxes that make black market products way more attractive has delivered a blow to the legal market.  Add a glut of cheap product and some poorly run companies and the industry has lost some of its encomia luster.  But when you peel back layers of ineptitude, you see a VERY strong consumer demand that grows each year.  The traditional "high holy day" of cannabis sales has been 4/20. April 20 has become an international counterculture holiday based on the celebration and consumption of cannabis and consumers came out in force this year!
Headset's saw on 4/20 more than $100 million transactions – and at one point sales hit $160k per minute. They have a cool video mapping sales for the day across the U.S.
RELATED: Unlicensed Shops in NYC Are Doing Better Than The Naked Cowboy
From Maine to Nevada retailers were bustling with sales and shop owners showed a sigh of relief. Product companies also benefited from the uptick. Hopes remain high for other traditional high use days (July 4th, Memorial Day weekend) right around the corner.
Green Market Report, the premier cannabis business site, shared Jane Technologies said that its data showed that 4/20 sales in 2023 increased by 9.7% over 2022, coming in at an estimated $26 million.
The top five selling product categories in 2023, according to Jane Technologies, were:
Flower: $10,346,361
Vape: $6,623,246
Edible: $3,128,225
Extract: $2,028,396
Preroll: $1,873,570
Keep in mind, this is only the legal tracked sales and doesn't count all the black market transaction – including the hundreds of unlinscend shops in New York City.
RELATED: Alcohol Industry Takes Big Gulps Of Marijuana Businesses
If any presidential administration can move forward on legalization and a basic tax structure, you would have another boom for the economy in right sized tax income, jobs and healthy small businesses.  It would also start closing the door on the black market and some of the more "shady" players.  But meanwhile, the winner every day is the customer.
Are Women The Answer To The Weed Rebound?
While we keep hearing about trouble in the cannabis industry, there are positives. Legal U.S. cannabis sales reached $26 billion in 2021, up from $20 billion in 2020. With this growth, the industry continues to be a source of opportunity for women.
According to a 2022 report by MJBizDaily, "Diversity, Equity & Inclusion in the Cannabis Industry," women holding executive positions in the cannabis industry grew to 23.1%. But this falls short of the greater US business world where women hold 35% of leadership.   
Also, the number of cannabis consumers in the U.S. who identify as women is also growing, A recent report from Headset determined that the rate of growth for female consumers in the U.S. is outpacing that of males — 55% vs. 49%, respectively.  
To help woman have a bigger impact, Green Market Report has chosen Women's History Month as the perfect time to host its second annual Women's Summit. It will be held on March 23 in New York City. Last year's sold-out event was noted for its diversity among established CEOs and up-and-coming entrepreneurs. In a survey  by Peterson Institute for International Economics of 21,980 publicly traded companies in 91 countries demonstrated that the presence of more female leaders in top positions of corporate management correlates with increased profitability of these companies. 
Debra Borchardt, founder of Green Market Report, states, "There's no doubt the industry has faced some tough headwinds, but this current disruption will lead to a stronger industry overall. The get-rich-quick folks will get pushed aside and those that truly perform well will remain. The upheaval creates a buyer's market in the industry and could create opportunities for new entrants into the market.
"There are numerous cannabis properties for sale at bargain prices. New owners will be able to snap up these businesses with right-sized pricing. If women can get the financing, there could be some seriously good deals for them. Samantha Gleit of Feuerstein Kulick will be speaking at the Summit about the decision on raising capital and debt decisions that come with growing your brand."  
RELATED: CannaMoms: The Key To Global Marijuana Legalization?
Curt Dalton, the founder of Cannabis.net, one of the leading voices for the stoner consumer, noted that "Debra and GMR has helped give creditability to the industry, lifted up women and called BS on players who have played fast and lose". 
"Leave it to Debra Borchardt and Green Market Report to be the champion of female cannabis entrepreneurs!," shared Kim Ring, President of Ring Communications. "With the industry starting to catch fire again, it's great to see that Debra is ensuring women have a seat at the table. By sharing the facts as a journalist, reporting on the good, bad, and ugly, she has helped provide the industry with creditability. Over the course of my cannabis career, not only has GMR has become my go-to woman-run cannabis publication, but I have powerhouse women in media (including Debra) to thank for educating me and helping me grow as a respected publicist in this industry."  
Anne Donohoe, Managing Director at KCSA Strategic Communications, echoed those sentiments. "Deb is a true pioneer in this industry. She was among the first financial journalists to see that this was a serious market with incredible potential. There were one off articles, full of puns and innuendo, but no one else was really covering it from a business perspective as a dedicated beat. She took the time to research, talk to everyone she could, and really got to know this industry inside and out — and has provided fair and honest reporting through the highs and the lows. No one knows this industry better than she does."  
RELATED: More And More Women Are Taking CBD As A Daily Supplement — Here's Why
Shawna Seldon McGregor, founder of Maverick PR had this to say about the value of the Summit. "This will be the second year in a row that I have attended the Green Market Report Women's Summit. Last year, the room was packed with women and our male allies. It was one of the most energetic and informative summits of the year. Now I'm coming back and can't wait to hear the unique perspective of the moment from the female cannabis industry leaders curated by Debra & GMR, while providing outstanding coverage of the expansion of the cannabis industry and ensuring diverse voices from female leaders are heard." 
In the fall of 2021, Green Market Report was acquired by Crains in a deal negotiated by David Feldman of Skip Intro Advisors.