Can CBD Help With Hair Loss And More?
Our hair reflects who we are. Coiffed, blue, blown out, parted, mullet, big, or simply hanging loss, it help define our look.  But for many, it is a daily challenge, especially for those with thinning hair. The American Academy of Dermatology reports that 30 million women in the United States suffer from hereditary hair loss, compared with 50 million men. In 2022 people spent $3.9 billion to combat thinning hair. So, can CBD help with hair loss or more?
What causes thinning hair and hair loss?
As people age, they experience a natural change with their hair that leads to hair loss. While some lose hair at a slower pace, others lose hair much faster (this happens for different reasons).
Hair loss can be hereditary, if older members of a family also lose hair, there is a greater chance it will be passed on to younger generals. Hormonal deficiencies are also major causes of hair loss in men and women. It can be caused by changes due to pregnancy, childbirth, menopause, and aging. Stress, medications and cancer treatments are also causes. If you haven't experienced hair loss, you should actively think about how to prevent it from happening.
CBD and Hair
While there are numerous solutions for hair loss, CBD is becoming more common with Amazon, Walmart and more selling to their vast number of customers.
CBD, or cannabidiol, is a natural compound in the hemp plant. It is a safe, non-addictive substance with numerous potential health benefits. CBD is officially approved for medical use as an anti-seizure medication, and is also used to treat health conditions ranging from chronic pain, inflammation and anxiety to neurological disorders and autoimmune diseases. Many people find CBD to be effective at supporting overall wellness, improving mental health, and enhancing recovery after exercise.
Unlike THC (tetrahydrocannabinol), CBD doesn't cause a person to feel "high" or "stoned". CBD is widely available in a variety of forms, such as oils, capsules and topical products. It is legal throughout the United States and in many countries because it is derived from the hemp plant, which contains only trace amounts of THC.
A properly researched shampoo could help. Cannabidiol (CBD), a phytocannabinoid, may cause hair growth, several other phytocannabinoids may lead to hair loss. Additionally, the effect of CBD on hair growth may be concentration-dependent. CBD may cause hair loss at high concentrations. Therefore, the concentration of CBD needs to be adjusted so that it is optimal for hair growth.
CBD contains different amino and fatty acids which are crucial nutrients for hair protection. With the shampoo made from CBD you will also get other minerals in large quantities that keep your hair healthy, lush and strong. Remember shampoo products are not meant to be used on a one-off basis as it is important your hair feeds on CBD regularly. You want the hair to get used to the CBD nutrients and want to use just enough to ensure there are no subsequent breakages which will lead to hair loss again.
CBD shampoo also contains anti-inflammatory properties that protects the base of your hair from hair loss.
Another reason it could help CDB's anti-anxiety properties. You will learn to relax your mind and body thus reducing stress that can cause hair loss. This may be taking in a pill, oils, or others.
Aside from thinning hair, another way of is promoting sebum (natural oil) production, CBD has the potential to improve your hair and scalp health. And that means thicker, healthier and glossier hair!
Other ways to prevent hair loss include:
Maintain good hair and scalp care
Eat extra protein. You may not be getting enough each day which can affect hair growth.
Consider the Mediterranean diet
Discuss with your physician prescription or over-the-counter medication
So CBD may be able to help with your hair and with thinning hair with some research. Managing your hair is tough, talk to professionally and do your research. Also, be careful about damaging your hair. Remember, sometimes good hair makes you feel like you can rule the world.
Visiting Seattle For MLB Or A Cruise? Information You Need!
Summer is bringing MLB and cruises to popular Seattle. Here is a quick guide of what to do, where to eat, how to consume and a word of caution!
Seattle has long been a tourist destination. Home to the historic Pike Place Market, the soaring Space Needle and mystical Chihuly Garden and Glass, a vibrant music scene,  tourists from around the globe trek to the 30th anniversary of Sleepless in Seattle. In June, Seattle set another record for being the most sold out city in the US.  The cruise industry is having a banner year and Major League Baseball All Stars kicks off 11 July at T-Mobile Park.
While the city is flooded with visitor, if doesn't feel crowded and has something for everyone to explore. Marijuana is fully legal so that isn't a concern. But, be warned, Seattle is the only city in Washington that has chosen, for now, not to prosecute drug offenders. Here are  some direct and general tips for visiting the city.
Seattle has fully legal recreational marijuana.  The greater downtown area has a variety of retail shops including Have A Heart (Belltown) and Uncle Ikes (Capital Hill). While people smoke on the streets, don't plan to whip out a pre-roll in restaurants, retail stores, bars or nightclubs. Look for something more discreet.  The stadiums have security checks and cannabis and alcohol are not allowed. Cruise ships are also not open to marijuana being part of your luggage. For the cruises the telltale sign is the aroma.
The light rail can take you from the Stadium district to the retail core, where the largest hotels are located.  It can also take you the International district (excellent food), Captial Hill (trendy music and bar district), and historic Pioneer Square.
The city has a great food scene with a variety of experiences and cuisines. Consider treating your palate at The Pink Door, Japonessa, Communion, Aqua and more.  Low key place include Bar Cotto, Fogon, Assagios and gems in Pike Place Market. In the international district, Jade Garden is known for excellent dim sum, Tai Tung is the oldest restaurant  and Harbor City is open until 11 pm. For drinks, high end would include the Fairmont, the Four Seasons, and at the other end you have The 5 Point along with a whole range of bars in Belltown and Capital Hill. Near the stadium you can pick from a wide choice of watering holes.
RELATED: People Who Use Weed Also Do More Of Another Fun Thing
RELATED: Marijuana Is Not The Cause Of The Fentanyl Crisis
As of 1 July, the city does not have a system to deal with open air drug users, so some of the downtown streets have some extra local scenery. Fentanyl is freely used on the streets and 3rd Ave should be avoided except as a crossover street.  Don't be surprised if you randomly see people screaming, waking naked, or stealing. Police are hamstrung in their approach, so try to stay in groups.  A majority of Seattle City Council believes there is not need to prosecute and the office of the Mayor is taking a slow approach to potentially changing the approach.
RELATED: Science Says Medical Marijuana Improves Quality Of Life
Seattle in the summer is beautiful and it will be a warm, so enjoy your visit to the Emerald City.
Long Holiday Weekend? Here Are 5 Ways To Really Chill
A long holiday weekend gives most people the time to relax, unwind and, at least temporarily, put the issues of work, the news, and general life behind them.  Things are a bit crazy and a holiday gives the freedom to disconnect and find your inner self.
Here are five suggestions to help you chill out while consuming cannabis on this holiday weekend.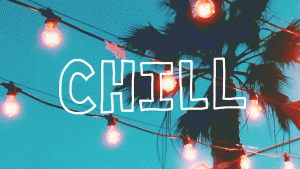 Lose yourself in music
The classic way to chill while consuming is with music.  With or without headset the music wraps around your soul and penetrates your inner being.  Line up your favorites or explore new genres.  Open our mind and let the sound weave its way through your brain and bring the bliss to the forefront.
RELATED: People Who Use Weed Also Do More Of Another Fun Thing
Savor a nap
After a week of work, escaping into a nice, long weed nap is one of the best things. When your eyelids start to feel heavy and your eyes stop working, you know some good stuff is about to come your way. Collapse into the heaviness, and enjoy a deep snooze. Wake up refreshed, renewed and ready for whatever is next.
Watch your favorite shows from your youth
Whether it is Sponge Bob, the Regular Show, Friends, or anything in between.  Consumer and losing yourself in some nostalgia is a way to return to a more careful space. Thanks to Amazon, Netflix and Youtube, you can be laughing for hours and enjoying old friends.
RELATED: Science Says Medical Marijuana Improves Quality Of Life
Relax in nature
Whether in a cozy spot in the backyard, stretched by the water, or just in a meadow or lawn, it is great to sink into nature. Part of the wonder of marijuana is that it is a medicine that comes from the Earth. Maybe that's why it feels so good to chill in nature after partaking. Find a spot to enjoy the sunset while you immense yourself in the sky as it change colors is a wonder for you mind.
Scroll TicTok
No matter what you are into, TikTok has content that you want to see. From mild gardening and DIY cleaning hacks to extreme sports and pranks and everything in between, if you want to chill, laugh, or just be amazed, check out TikTok. Careful, you will likely end up scrolling for longer than you anticipated.
RELATED: 7 Ways To Enjoy Cannabis If You Don't Want to Smoke
Not matter what you do this weekend, take some time for yourself.
Marijuana And MemorIs Dank Marijuana Right For Me
Cambert, limburger, raclette, are among the most fragrant cheeses. Uniquely aromatic broccoli, fish oil, truffles, and Andouilette de Troyes/chitterlijngs all have a following among the food crowd.  And in the cannabis world, you have dank.
To the canna curious or canna newbie, you might not know what dank is and are highly curious, well it is the more pungent of the marijuana options. Dank is sticky and slightly moist, when you are first introduced, you discover a distinct smell that registers in your mind. It is chill, whether indica, sativa or somewhere in between.
Like other odiferous foods, it can be an acquired taste, but some marijuana consumers are HUGE fans – not unlike the craze around truffles.
Science News shared study conducted by cannabis industry researchers which confirmed marijuana contains sulfur. And like eggs, a little goes a long way. But for connoisseurs, that is part of the use journey and a sign of true authenticity.
Dank weed is cured perfectly, retaining the plants humidity and stickiness. When lightly squeezed, it should emit a smell uniquely. out of this world. Dankness means heady buds that don't crumble when broken apart and don't tear like a flimsy branch either. Dank is not exclusive to cannabis flower, fragrant cannabis concentrates and extracts can also be dank.  But, vape pens, topicals, and edibles are not dank because they don't emit odor.
RELATED: How To Be Discreet When Using Weed
There is now also dank beer. Cannabis and humulus (hops) are two types of the relatively small family of Cannabaceae, they basically are close cousins. Because of this, hops and some beers can have a strong dank smell which appeals to some beer drinkers.  It should also remind you of the relationship between the two.
RELATED: 8 Ways to Enjoy Marijuana Without Smoking It
Dank is also a slang cannabis term that means excellent. If you are new and expanding your  marijuana experience, it could be worth a try to discover if you like it or at least have a base reference.  Showing the power and the following of dank, Amazon sells a car freshener with the smell!