4 Fantastic Whiskey/Pie Pairing That Will Make Your Thanksgiving
As everyone sets down for their feast of choice on Thanksgiving – the right drink only makes it all the better.  For some it is water or tea, others a good wine, but to bring out some nuance, whiskey could be the perfect partner at the end of the meal. Like a tango, whiskey adds and uplifts the flavors of desserts.
Artful pairing of whiskey with savory foods is certainly possible, but it can be challenging, Higher-proof than beer and wine, whiskey can mask or overpower delicate flavors, and having more than one or two glasses of whiskey over the course of dinner might spell disaster, especially if this year's conversation turns to politics.
But by the time dessert rolls around, most of us are simply too full to be rowdy, and we need something big and bold to cut through the buttery crust of our final indulgences. Here are the whiskey and pie pairings I'll be reaching for this year:
Wild Turkey Rare Breed | Pumpkin Pie
Bourbon is a natural match with the spicy, rich flavor of pumpkin pie, and Wild Turkey Rare Breedhas the spice and high proof to stand up to the toasty flavor of a well-browned crust. Both also exemplify the best of New World culinary traditions, making this pairing satisfying from a gustatory and intellectual perspective.
Lock Stock & Barrel Rye | Pecan Pie
Lock Stock & Barrel is a big, spicy rye with an incredible punch of flavor – just the right companion for that heady concoction of sugar, fat, and carbohydrates that is pecan pie. All that spice cuts through the sweet heaviness of the pie, while dark herbal flavors in the whiskey accentuate the nutty flavor of the pecans. 
Glenmorangie Nectar D'Or | Apple Pie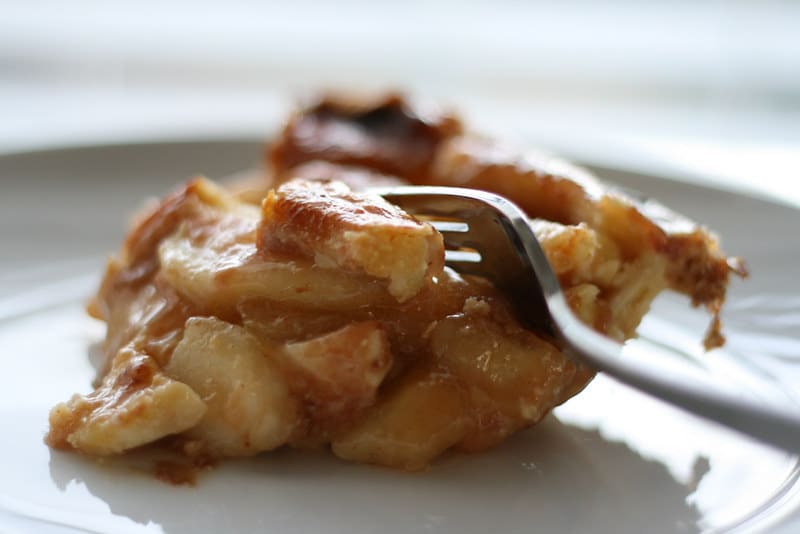 RELATED: Here's 5 Super-Expensive Liquors That Will Blow Your Holiday Budget
Apple pie might be quintessentially American, but it sure pairs well with this import. Glenmorangie Nectar D'Or spends 12 years maturing in casks that once held Sauternes, a French dessert wine made from botrytis-infected grapes. Honeyed and delicate, it's the perfect balance of sweetness, spice, and an underlying freshness, just like apple pie.
Lagavulin 16 | Chocolate Pie
Ah, the dessert of champions. Lagavulin's rich malty body, sweet flavor, and pungent peat smoke pair beautifully with the flavor of high-quality dark chocolate. Instead of clashing, Lagavulin 16'smarine smoke accentuates the earthy flavors of chocolate just like a few grains of sea salt, and dark chocolate's slightly bitter note makes Lagavulin taste sweeter and more refined than ever before.
Life Lessons From Rudolph The Red-Nosed Reindeer
When Rudolph the Red Nosed Reindeer premier during the 1964 holiday season on NBC, Rankin-Bass had a hit on their hand.  Based on a song (which was based on a poem), the used the technique of stop-motion animation and it captivated kids.  But past the sweetness of the story and the adorability of the characters, there are life lessons from Rudolph The Red-Nose Reindeer.
The Fresh Toast – Who guessed the life lessons from Rudolph the red-nosed reindeer would stand the taste of time and help kids and adults today
Being Different Is OK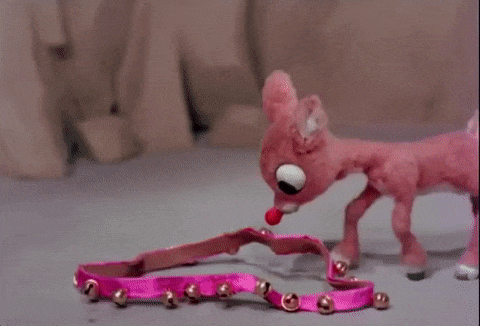 For kids being in school, being different is hard.  Whether you are maturing early, wearing glasses, or a myriad of other things which separate from the mainstream, it is tough.  Rudolph leaves and makes his own way, finds friends, and ends up finding value in his difference.
In the land of Misfit Toys, Dolly's only apparent "flaw" is showing persistent sadnes, a sign she's likely suffering from depression. The other toys accept her and Santa, belatedly, realizes she can be loved and finds her a home.
Sometimes it comes from unexpected quarters.  "You'll be a normal little buck, just like everybody else," Rudolph's dad tells him, minutes after the kid is born. It's downhill from there for Rudy's self-esteem. "For the first few years, the Donners did a pretty good job hiding Rudolph's… 'non-conformity,'" the snowman narrator says. The idea of non-conformity truly started in the 50s and60s. First with rock n roll then punk-rockers and a wide variety misfits for the next 50 years and counting. 
RELATED: 5 Morning Activities To Help You Feel Happier
Meaningful Work Is Crucial
Herbie knew he was a misfit, but also felt he had a purpose.  He know he could make his team better, if people understood. He was not content to stay on the assembly line at a job he hated and took the risk to strike out for something he loved.  Discovering who you are and what are you talents can be scary, but pays off in the long run. Ultimately, Herbie has the chance to open his much needed practice.
Keep An Open Mind
Despite emotionally abusing his son for his entire childhood, Rudolph's dad demands to be the only one to look for him when the kid runs away from home. He tells Ms. Donner she can't come along, because it's "man work." As soon as the old bastard is gone, however, Rudy's new girlfriend appears, and the ladies set off on their own journey to find him.
Fitting In Isn't Everything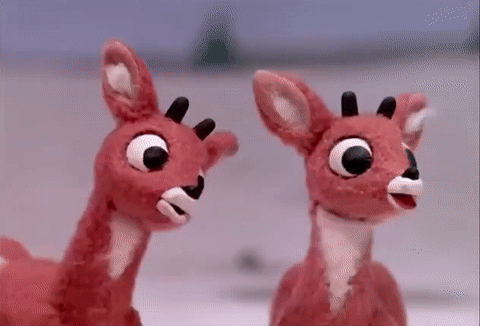 When his nose is revealed as being different, all of the reindeers in training, including the coach, join in to mock Rudolph. For millions of kids who watch the show, Rudolph gave hope for those being bullied. It is tough, but the hero bucks it up and decides to stand alone and be himself.
Everyone Can Contribute
Social outcasts including spotted elephant, a train with square wheels, and a gun that shoots… jelly? …are the new squad Rudolph finds. Alright, cue the Twenty One Pilots song.
RELATED: Easy Holiday Whiskey Cocktails
It's Never Too Late To Change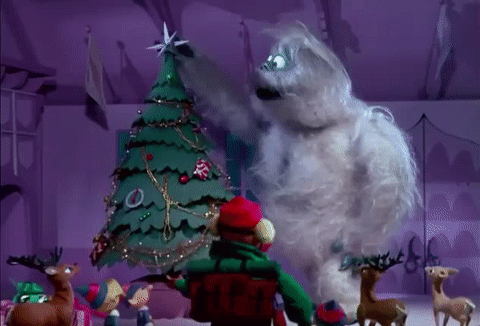 The Abominable Snowman spends most of his time terrorizing the creatures of the North Pole, sending them hiding whenever he casts a shadow. But by the end of their journey, ol' Abominable's heart has grown three sizes—and all he wants is a job decorating Christmas trees.
Sometimes, You Don't Have The Whole Story
Ever notice how the miner, Yukon Cornelius, is constantly licking that pickaxe in a really weird way? Well, there's more to that than a weapons fetish, as Snopes reported. In a deleted scene, Yukon says he's been looking for peppermint mines all along.
Also, the 1964 showing did not have Santa picking up toys from the Island of Misfit Toys at the end. A letter-writing campaign ensued and the new ending was added in 1965. Also in 1965, sponsor General Electric insisted on replacing the song "We're a Couple of Misfits" with "Fame and Fortune", a change that lasted until 1998, when "Misfits" was put back in.
Yacht Rock Pairs Perfectly With Cocktails
Nothing sets the mood better than music – and Yacht Rock is still a star
The anthem is Come Sail Away by Styx is the perfect anthem for a dark, cold winter night.  Dreams of a beach, a boat, and escaping helps some survive the winter.  Well, Yacht Rock pairs perfect with cocktails in the summer and evening. Yacht rock is unique music style and aesthetic commonly associated with soft rock, one of the most commercially successful genres from the mid-1970s to the mid-1980s. Millennials to boomers have savored the sounds while enjoying drink.
Typified by artists like Christopher Cross, Rupert Holmes, and Pablo Cruise, Yacht Rock is  highlight the casual approach to love, life and a laid back life. Despite being a un-pc, the stuff is irresistible on days you are craving escape. It reeks of sunshine and laziness.
Yacht Rock is nuanced and usually one of the key themes. They are finding the love of your life, having a memorable one-night stand or doing something nautical. Jimmy Buffet and the beach focus is not usually in the genre.
RELATED: 5 Great Bourbons For Fall
Yacht rock is the new hipster music. We have a yacht rock playlist at one of our restaurants, Huckleberry Square and we constantly get comments from all generations about how great the music is. At another one of our places, the notorious dove diner The 5 Point Cafe, when the music switches from the usual punk and metal, to yacht rock, people think it's amazing, like something they've never heard. It's chill nostalgic and fun goes great with cocktails, what more can you ask for?
"The Pina Colada Song" is arguably the most perfect embodiment of yacht rock, fulfilling, as it does, all three of the qualifications cited above. Holmes sings about making love in the dunes, attempts to cheat on his wife, then ultimately, rediscovers that his "old lady" is actually the love he's been searching for all along. That's the holy trinity of Yacht Rock themes, all wrapped up in a breezy story of casual adultery.
To set the mood, here is a recipe for the ideal yacht rock drinks
Easy Pina Coloda
Ingredients
1

pound (about

3 cups

) frozen pineapple chunks

3 ounces

(

1/3 cup

) white rum

2/3 cup

coconut milk
Optional garnishes: fresh pineapple slices, maraschino cherries, cute paper umbrellas
Create
Combine all ingredients together in a blender, and puree until smooth.  If the mixture is too thick, feel free to add in extra rum or coconut milk to help it blend.
Serve immediately, topped with your desired garnishes.
Marijuana Can Make Your Holidays Better
It is a fun time of year, everyone in good cheer, holiday events, special food, and lots of bonding with people we may or may not know or like.  Joyful, merry, and happy are all the ways we describe the season, but sometimes it might comes with a price.  Stress, hangovers and anxiety are common, but marijuana can make your holiday better.
RELATED: The Best Ways To Recover From A Hangover
With some much going on, gifts to buy, cooking, visiting, and travel, perhaps the most common issue is lack of sleep. Consider using some form of marijuana to help to help you fall asleep. Using a few times to be able to break a sleepless pattern can be very help and make you feel like a new person.
Hangovers are common during the holidays as it has some of the biggest alcohol days of the year including New Year's Eve and the day before Thanksgiving (Drinksgiving/ Blackout Wednesday), the day after Thanksgiving, and all the weekends with work and friend parties. Gummies and vapes are discrete ways to reduce drinking while still having a relaxed buzz to enjoy the work holiday party or the long family event where wine has traditional helped.
It can also help avoid the gentle weight gain from lots of cocktails, beer and wine. Mild dose cannabis can provide the buzz without major (and continuous) carlories. Also, with a mild dose, there is a lower chance of munchies, unlike after 3 martinis or Christmas-tinis.
RELATED: Crazy Trend Of Pumpkin Spice Alcohol and Marijuana
And lastly cannabis has shown it can help reduce stress and anxiety.  If you are shy and have to attend events, it can benefits.  If you are at contentious family event, it can keep you calm. If you are worried about other things, it can relax you so you can make a plan on how to move forward.
Science has proven marijuana is better than alcohol for your body, the holiday is a perfect time to like cannabis use it's super power.