Can CBD Help Treat Dark Circles
Heredity, dehydration, lack of sleep all can lead to those dark circles under your eyes. But one thing is for certain, no matter the cause, dark circles can be frustrating, leaving you looking tired and not your best. So Can CBD  help treat dark circle under your eyes?
The benefits of using CBD are well known. Now, the global CBD skin care market size is valued at almost $1 billion in 2022 and is projected to continuing to expand. The growing awareness concerning the benefits of CBD-infused personal care products is expected to create demand as more people want to postpone aging.
CBD is known to possess effective anti-inflammatory properties that help alleviate various symptoms of certain skin conditions. CBD can also help with joint and topical pains. CBD creams react with your skin on the surface level, but they also respond on a deeper level with muscles. It can address a specific issue or be a general relaxant. Since these lotions and creams do not have any THC, they are entirely legal and safe for usage and can be purchased at Amazon, Target, and other major retailers.
Dark circles occur when the muscles under our eyes are weakened. They can also appear when there is inflammation and fluid build-up directly under our eyes. They can be unpleasant and make people feel less confident. While there are several remedies available to treat dark circles, many traditional ways do not produce the desired results. CBD creams, is another tool in the beauty toolbox. While more research needs to be done, they could help with the unsightly circles.
RELATED: Not All CBD Topicals Are Treated Equal
CBD has anti-inflammatory properties that reduce swelling in localized areas; therefore, these properties of CBD will help deal with bags under the eyes.
When you use CBD cream, you tackle the problem on two fronts. First, the CBD cream will physically react with your skin, and it will revive your skin. Second, when you apply CBD cream, you will get better sleep, which will tackle the root cause of dark circles. CBD has anti-inflammatory properties, and it can drastically reduce the inflammation under your eyes. Not only will the darkness subside, but the inflammation will also go away. When you apply CBD cream under your eyes, you will be able to revive the actual texture of your skin. Dark circles can be problematic and can make you look unprofessional.
RELATED: How Cannabis Can Improve Your Sex Life
The benefits of using CBD creams are more than just treating dark circles. You can also use CBD creams to treat other skin-related issues like acne. It can areeffective in treating other skin-related problems. CBD cream reacts directly with the skin's surface area, but it also reaches under the surface to treat the underlying causes of the issue.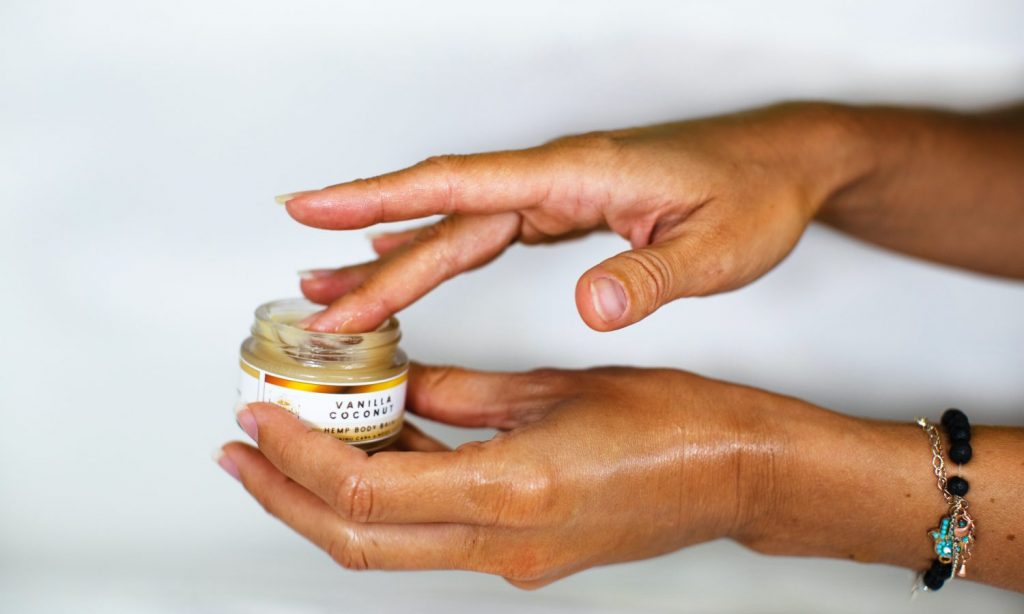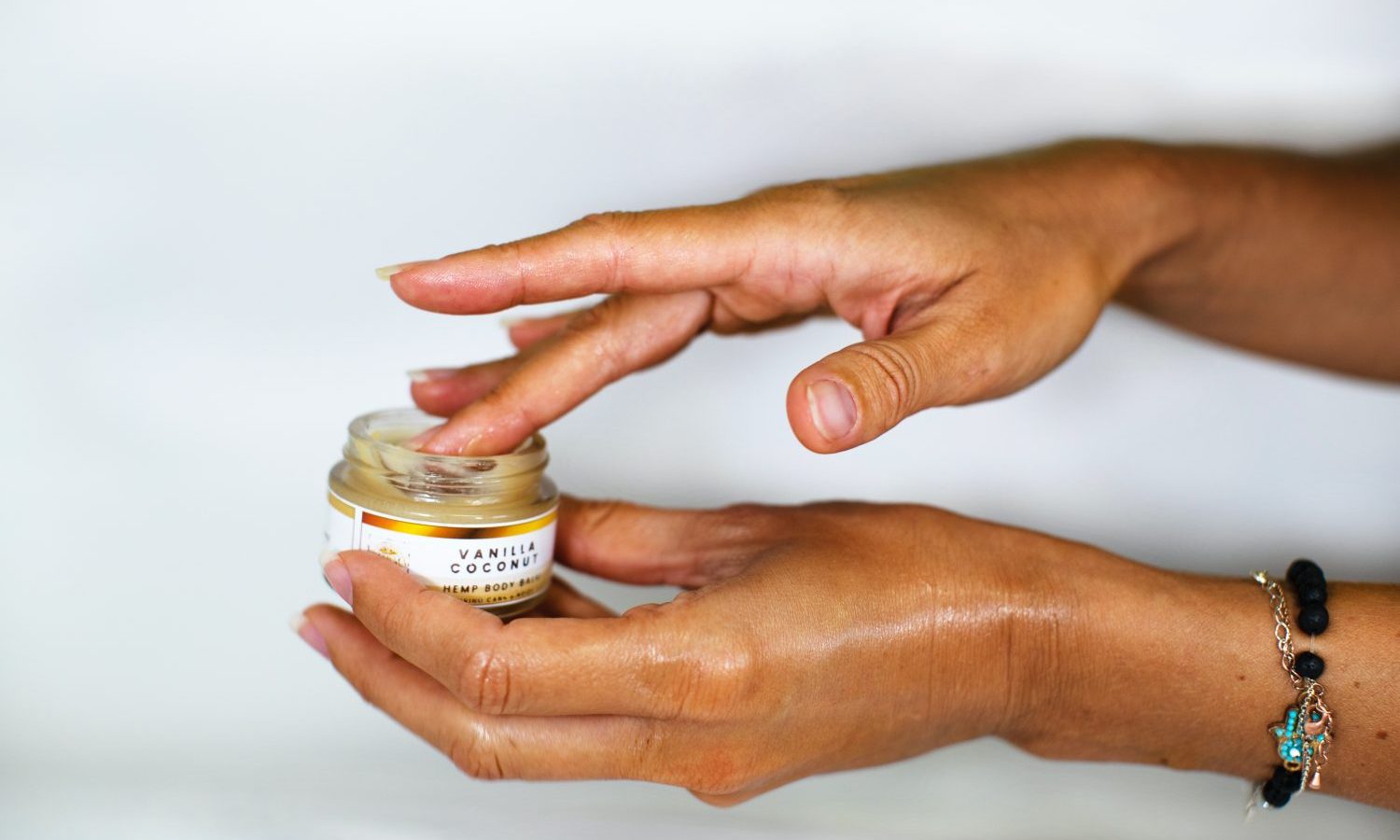 Some CBD creams contain several other beneficial elements, such as antioxidants and vitamins. Product containing vitamin A, vitamin E, and vitamin D are all  beneficial for your skin's overall health. They can be part of a regimen to delay symptoms of aging and prevent further damage to your skin.
If you have prominent dark circles under your eyes that make you look grey and dull, you should treat them immediately. Leaving dark circles untreated for a long duration can have long-term negative impacts on your skin.  If you already use any other creams to treat dark circles, it would be best to talk to a doctor to ensure that these creams do not interfere with each other.
Study Shows Older Dogs Benefit From Hemp Oil
Man's best friend shares the aches and illnesses of old age – now a study offers a little help for them
We love and consider them family, so as they age we want to help our little loves. As they age, our dogs often suffer a decline in functioning and can get sick more often. Because there is almost nothing sadder than a dog that's feeling sick, you can give your dog hemp seed oil full of vitamin E and vitamin A to help their immune system fight any chemicals, drugs, pesticides and toxins that your dog may pick up in its day-to-day life.
RELATED: Fireworks And Pets, Can Marijuana Or CBD Help
Also, medical research has given some hope to older dogs. A study from the College of Veterinary Medicine at Cornell University revealed hemp oil can help aging dogs suffering from joint pain.
According to the study, a hemp-based medicine developed by ElleVet Sciences is "efficacious for pain in dogs with osteoarthritis, chronic joint pain and geriatric pain and soreness; with dramatic beneficial effects in our more geriatric patients." The first-of-its-kind study took eight months to complete and examined how ElleVet's soft chews metabolized and how it relieved joint pain in canines.
RELATED: Science Says Medical Marijuana Improves Quality Of Life
Joseph Wakshlag, associate professor of Cornell University's College of Veterinary Medicine presented the findings of the first pharmacokinetic study and clinical trial on the use of cannabinoids to treat dogs with osteoarthritis and multi-joint pain at the Veterinary Meeting & Expo. The university partnered with ElleVet Sciences to conduct this double-blind, placebo-controlled study.
Some GOP Show Love To Marijuana
Traditionally, the GOP has been the nemesis of expanded marijuana legalization. Senator Mitch McConnell (R-KY) has been proud of preventing national movement. They party also has been quick to blame cannabis use for everything including mass shooting and the fentanyl crisis.  But over the last couple of years, a few Republican champions have emerged and it is a bit startling.
RELATED: Marijuana Can Make Your Holidays Better
The cannabis industry held its breathe with the election of the Biden/Harris ticket.  Vice President Harris had been a foe and there was fear about what would happen when they entered office. The reality is nothing happened. Despite Biden's promise of helping, it took 3 years for him to consider cannabis rescheduling. He has refused to nudge Congress to support federal legalization and Harris has remains out of site.
In a surprise to most, Rep. James Comer (R-KY), the chairman of the House Committee on Oversight and Accountability, came out in support of the taxation and regulation of recreational cannabis.  DC is overseen by Congress and has been begging for statehood for generations. Currently, they still have the federal elected overseeing how parts of the city are run. In 2014, Nearly two-thirds of D.C. voters favored legalizing recreational marijuana for in a 2014 ballot initiative. In the District, the possession of up to 2 ounces of marijuana is decriminalized for residents 21 years or older for recreational or medical use, according to the district's marijuana laws.  Comer is very open to following the voter wishes.
RELATED: California or New York, Which Has The Biggest Marijuana Mess
Also, Rep. Dave Joyce (R-OH) reintroduced the Strengthening the Tenth Amendment Through Entrusting States (STATES) 2.0 Act, signaling a renewed effort to end federal marijuana prohibition in states where it is legal. And it is being driven by Republicans.  Co-sponsored by Rep. Lori Chavez-DeRemer (R-OR), Brian Mast (R-FL), Earl Blumenauer (D-OR) and Troy Carter (D-LA), it goes beyond decriminalizing state cannabis programs by proposing a federal tax-and-regulate framework for the cannabis industry.
You also have Rep Nancy Mace (R-SC) has lead efforts for SAFE Banking and more and has worked across the aisle to support the cannabis industry.
While this is a good sign, it doesn't mean it has full throttle support from the GOP. Ohio is a a hot mess as Republicans feel voters were confused when 70% voted and passed recreational marijuana, they are now working to gut it.  They can learn from Governor Ron DeSantis (R-FL) who told Florida voters who doesn't care 70% voted for cannabis, he knows better.
There is a saying about politics make strange bedfellows, I guess marijuana makes odd cannabis buddies.
The Most Popular Vape Strains
The Data has been checked twice, here are the top Vape strains making you go ho ho ho for the holidays
This could be the most green Christmas ever.  With Canada and over 50% of Americans have access to legal weed, it is definitely going to be a high holiday for millions.  Marijuana will be helping spread the cheer, decrease the anxiety, prevent ugly fights and guide people to the land of nod.
RELATED: The Most Popular Marijuana Flavors
BDSA, a leading data antalytics company with a focus on cannabis, has shared the most popular vape strains going into the holiday season.  While flower continues to have a hold on afficiandos and revenue, vaping is right behind with both.  Vaping is also the perfect on-the-go vehicle to enjoy at a party, concert, or just a long walk. No major smell, easy to control dosage and easy to use, it is highly popular with all ages.
Here are the most popular vape strains:
Blue Dream
This strain is a sativa-dominant hybrid. It produces a balanced high, along with effects such as cerebral stimulation and full-body relaxation. It is popular with both canna-newbies and veteran consumers. Medical marijuana patients often use it to treat symptoms of depression, chronic pain, and nausea.
Pineapple Express
This is a sativa-dominant hybrid strain. While this strain rose to fame with the 2008  the release of Pineapple Express, it is a real strain found in dispensaries across the country. A consumer of cannabis lovers, it produces long-lasting energetic effects making you feel buzzy, alert, and creative. The best time to smoke Pineapple Express is in the morning, afternoon, or early evening hours. Medical marijuana patients use it to relieve symptoms associated with depression, pain, and fatigue.
RELATED: People Who Use Weed Also Do More Of Another Fun Thing
Strawberry Cough
This strain has a sweet smell of fresh strawberries and an expanding sensation which can make even the most seasoned consumer cough. it is a potent sativa strain with mysterious genetic origins. The skunky, berry flavors capture the senses while the cerebral, uplifting effects provide an aura of euphoria. Strawberry Cough is a great solution in times of elevated stress.
Granddaddy Purple
This strain's potent effects are clearly detectable in both mind and body, delivering a fusion of euphoria and physical relaxation. While thoughts may float in a dreamy buzz, the body is more likely to find itself fixed in one spot for the duration. Granddaddy Purple is typically pulled off the shelf for consumers looking to combat pain, stress, insomnia, appetite loss, and muscle spasms.
Gelato
This strain is an evenly-balanced hybrid marijuana strain made from a crossing of Sunset Sherbet and Thin Mint Girl Scout Cookies. It is a balance of indica & sativa producing a euphoric high accompanied by feelings of relaxation. Consumers who have smoked Gelato say the effects of the strain come quickly. You'll be left feeling numb to pain, relaxed, but mentally stimulated and productive.