Cannabis Can Help You With Stress
Government shutdown, election nonsense, the end of summer, the news if full of all sorts of negative information. Plus, autumn is here along with cuffing season, the  time of year where many short-term relationships happen. It usually begins in the fall around October and ending in the spring around April—so there's time to get cuffed and uncuffed. And while a short-term relationship which expires with spring, swimsuits and sunbathing may sound odd, some love it. It provides a cozy atmosphere and cuddle buddy for the long dark months and the holiday season.  Cannabis can help you with stress of news, searches and just life in general.
While marijuana can be a great escape mechanism, it can also be a constructive way of grounding yourself in the present and curbing other coping mechanisms that are more harmful.
It can curb your drinking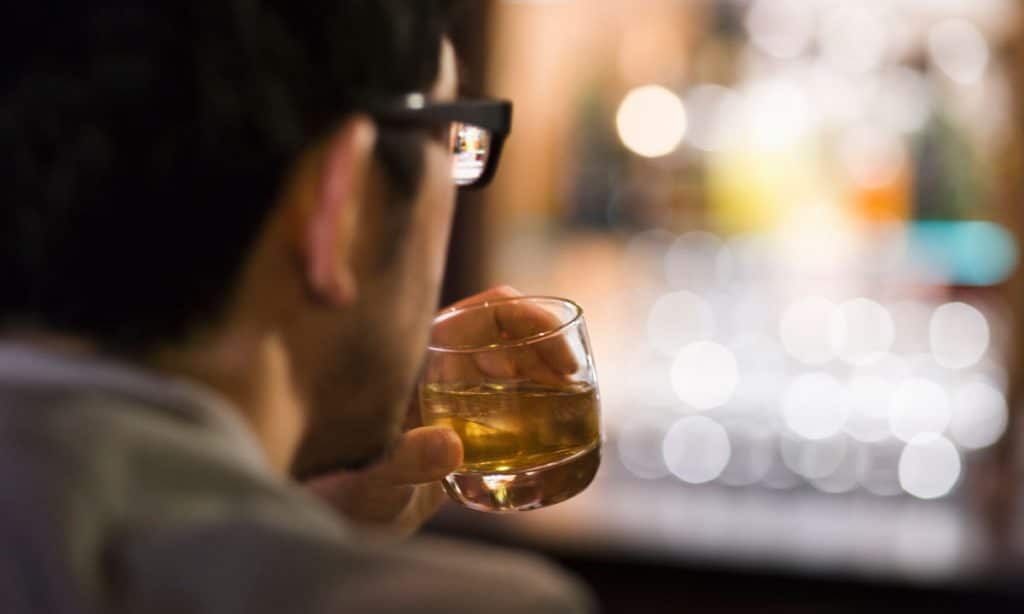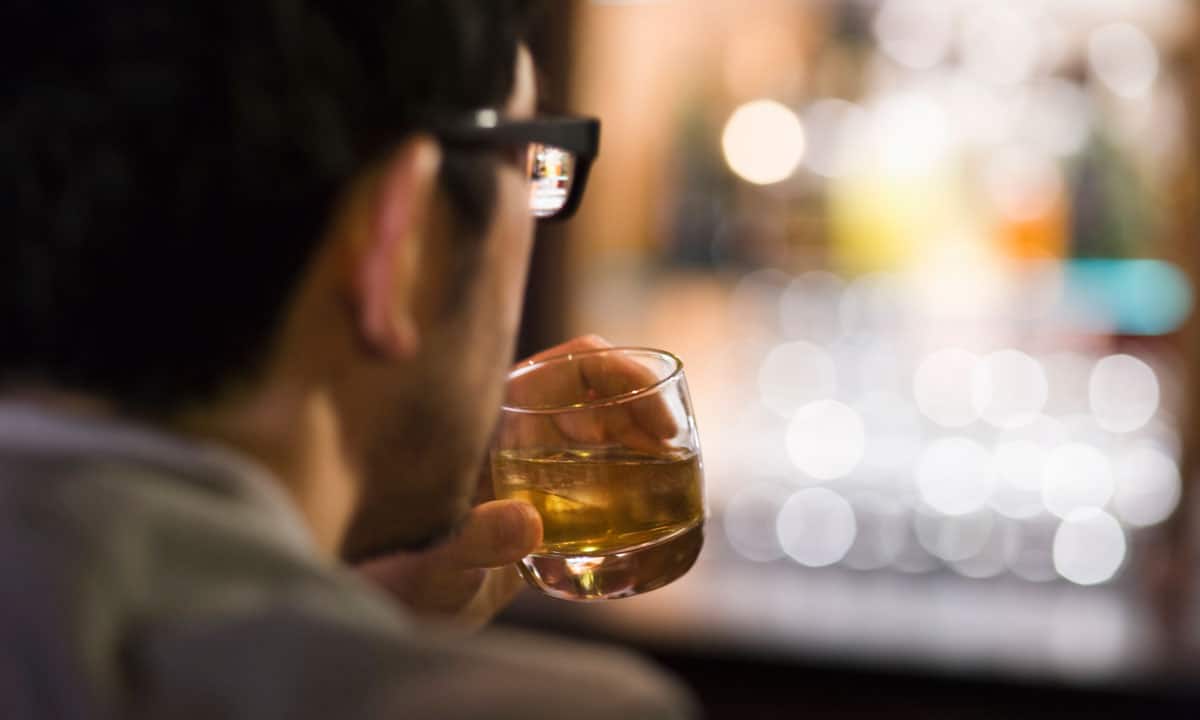 Fall starts up many social events with work and family life.  The darker evenings give us a free pass to drink earlier every day. While drinking might help you feel better in the short term, marijuana might play a more effective role in the long term, eliminating hangovers, treating your body more kindly and preventing sad drunken episodes. Next time you feel yourself itching to reach for that bottle of wine or that whisky you've been saving for a special occasion (the end of the world counts), reach for an edible instead. Your body can tell the difference.
It can help you eat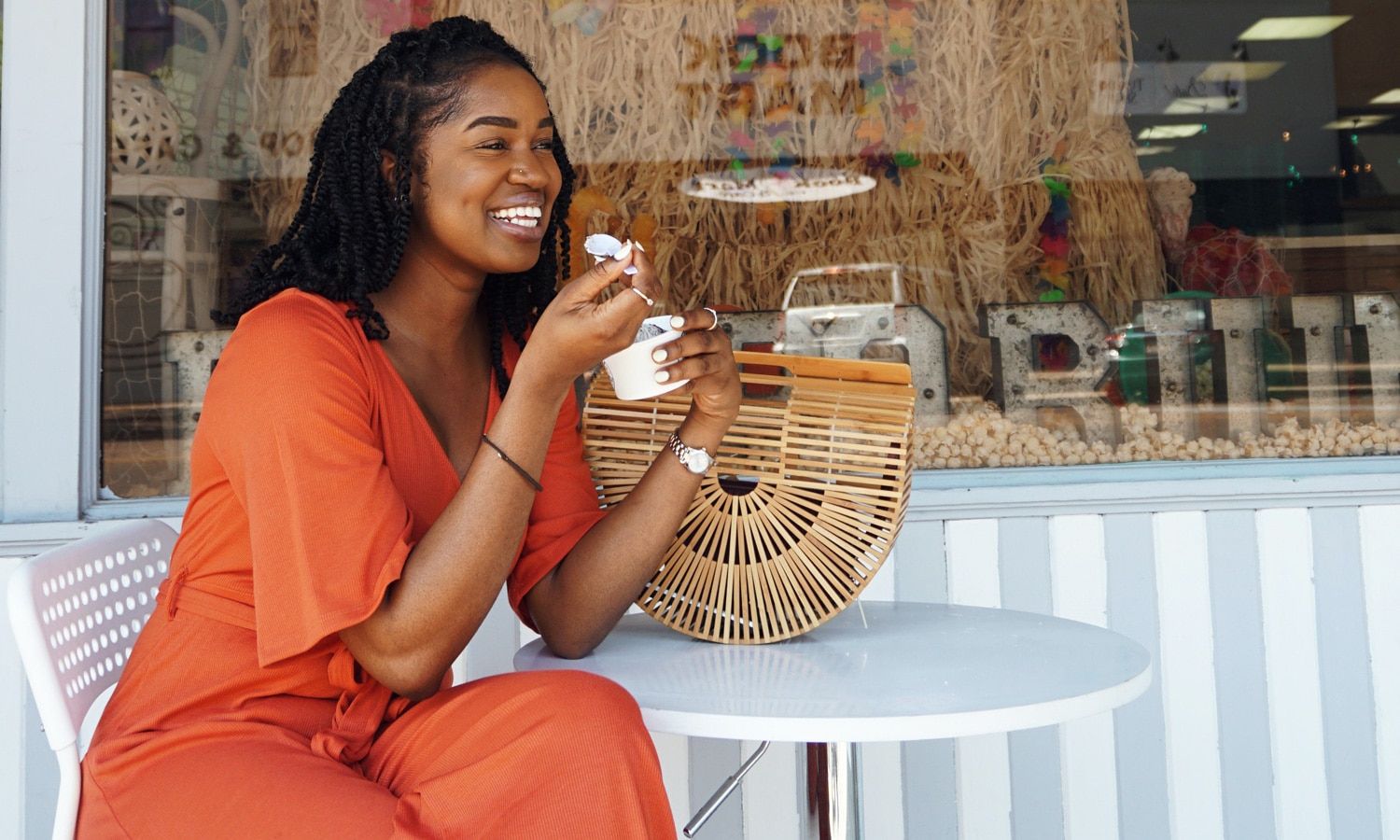 RELATED: Hacks To Prevent The Munchies
If you're someone who feels anxiety in the pit of your stomach, hindering the desire to eat, marijuana might help; THC, the psychoactive component in marijuana, has been shown to stimulate appetite.
According to a 2015 Yale study, neurons in the brain that are normally involved in suppressing appetite were being tricked by THC. Lead author Tamas Horvath of the study explains it this way:
"It's like pressing a car's brakes and accelerating instead. We were surprised to find that the neurons we thought were responsible for shutting down eating, were suddenly being activated and promoting hunger, even when you are full. It fools the brain's central feeding system."
The government agrees it is a way to help you overcome anxiety and move toward a normal eating pattern.
It can help you feel more present
Marijuana is an interesting compound; while it makes a lot of people feel good, it also makes a lot of people feel paranoid.  Manage your intake and have a talk with your budtender. As long as you keep an eye on your dosage, you're likely to avoid bad reactions. Marijuana can help you have engaging conversations with friends, enjoy the outdoors , or help you get lost in a video game, book or movie. When used correctly, it'll rein in your brain when it feels like going to the doom and gloom place.
If you've had bad experiences with marijuana, try to remember what happened that day that triggered it. Was it the strain? Was it your mood? Were you with people who triggered you? Keep in mind these variables whenever you're planning on toking up and limit your amount of stressors. Start off slow, preferably with something you've tried before and increase or experiment as you go.
Manage anxiety
RELATED: How To Relax When You Don't Know How
The right strain and dosage of marijuana can help you relax — something you might be needing after the very intense week we've all had. Consider the method of consumption: If you're having an edible, be patient and eat it during the earlier. If you're smoking, pace yourself through the night and keep yourself hydrated. The idea is to relax, not to knock yourself out. Unless that's what you want, in which case, go for it.
Much needed sleep
RELATED: Want Better Sleep? Try Doing This 1-2 Hours Before Bedtime
Perhaps the most common ailment affecting many of us is insomnia. After a week of staying up and watching the news, it might be difficult to get back to your normal sleep schedule. While marijuana can do a lot of the work for you, another thing you can use to your advantage is devising a sleep routine and avoiding screens while in bed. Difficult, but not impossible. Here are 5 more tips to help you fall asleep faster.
Swap Your Favorite Alcohol Drink With Weed
Habits are changing especially for Millennials.  To help with the trend – we have some alternatives
Change is in the air.  The signs were there, a larger focus on health, organic foods at Walmart  and Green Wednesday rivaling drinksgiving. Alcohol consumption is on the decline among millennials, and while some cite health and expense, others are replacing their cocktails with cannabis. Want all the fun and none of the downsides?  Swap your favorite alcohol drink with weed without losing the fun and flavor. Also, no hangover and little sugar!
Just as there are a multitude of ways to partake of weed, there are many ways to consume alcohol. Below are some popular libations and possible weed replacements.
Margarita 
This sweet, citrusy frozen cocktail is a classic good times go-to drink that's refreshing, sweet and leisurely. Likewise, a fragrant, citrusy preroll is easy to pick up and enjoyed at a relaxed pace.
RELATED: Why Are Millennials Drinking Less Alcohol?
Fireball 
The Canadian cinnamon-flavored whiskey is cinnamon-flavored whiskey that is smooth and sweet that, despite its candy-like properties is no lightweight at 66 proof. If you're looking to "ignite the nite" with cannabis, go with a portable dab pen, which is deceptively potent in a small package, just like Fireball shooters.
Rosé  
Rosé wines have become popular as of late; the versatile vino pairs well with all kinds of food, and is pleasurable on its own. These pink wines have hints of strawberries, honeydew, rose petals, often with slightly peppery and vegetal notes on the finish. If you're the "rosé all day" type, a high CBD vaporizer with isolated terpenes will likely hit the spot.
Dad Beer 
These stalwarts of the beer world are the brews hardworking dads grab from the fridge and crack open in front of the TV. Low ABV (alcohol by volume) lagers like Budweiser and Pabst Blue Ribbon are the no-frills, easy drinking beverages fathers have been quaffing since they were swiping cans from their dad's stash. Likewise, a dad smoke is smooth, light, classic and uncomplicated.  Trends show a couple of drags from a vape can take the same journey with almost no calories.
RELATED: Proof Marijuana Is More Than 100 Times Safer Than Alcohol
Single Malt Scotch, Neat
A sophisticated drink, these spirits are not meant to be slammed back nor are they for the novice drinker. Scotches are sipped so as to enjoy the smoky and complex flavors containing warm hints of vanilla, pears and oak, and are sometimes enjoyed with a cigar. For a similar cannabis experience, roll a blunt using quality wraps and top shelf herb.
IPA  
If you scoff at "macros" and seek only the best in craft brews, especially hop-heavy India Pale Ale (IPA) style beers with high ABV, dabs might be for you. A dab rig not only delivers a clean tasting punch, but the citrus and spicy flavors in a dab hit approximates the IPA taste profile, while the rig signals you're quite the connoisseur.
RELATED: A Beginner's Guide To Buying A Dab Rig
Tequila Body Shots
A sure way to make drinking a bit more intimate, your friend becomes part of the garnish to your tequila shot as your lick salt off their skin and smooch for a lime chaser. For a comparable sensual cannabis experience, grab a bottle of infused topical creams and rub it onto your sweetheart's skin.
Popov Vodka
Whether mixed, poured, or snorted straight out of the bottle, Popov is the drink for those don't spend money on small batch, vapor distilled vodka. For the equivalent cannabis experience, grab an empty aluminum can and fashion yourself a carbed pipe, because a free can and some DIY is way more budget friendly than a pack of papers.
BEST Sunday Cocktails – The Fresh Toast
Sunday brunch is a signature thing complete with appropriate cocktails of mimosas, rosé and Bloody Mary's. The most popular time for brunch seems to be Sunday mornings with 33% of brunch consumers say they normally brunch on Sunday mornings. 29% said they usually eat brunch on holidays or special occasions. But what about the rest of the day – what are the best Sunday cocktails?
RELATED: Rainy Weather Cocktails
On a Sunday you want something easy, sip worthy and doesn't pack to strong of a punch.  Also, in case you have friends and family around, you want something where the ingredient are handy.  The first one is a bit more complicated, but turmeric is good to help you start some body recovery after a period of feasting. Its most active compound, curcumin, have many scientifically proven health benefits. For Sundays, it is a potent anti-inflammatory and antioxidant.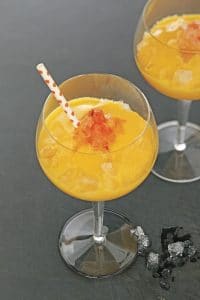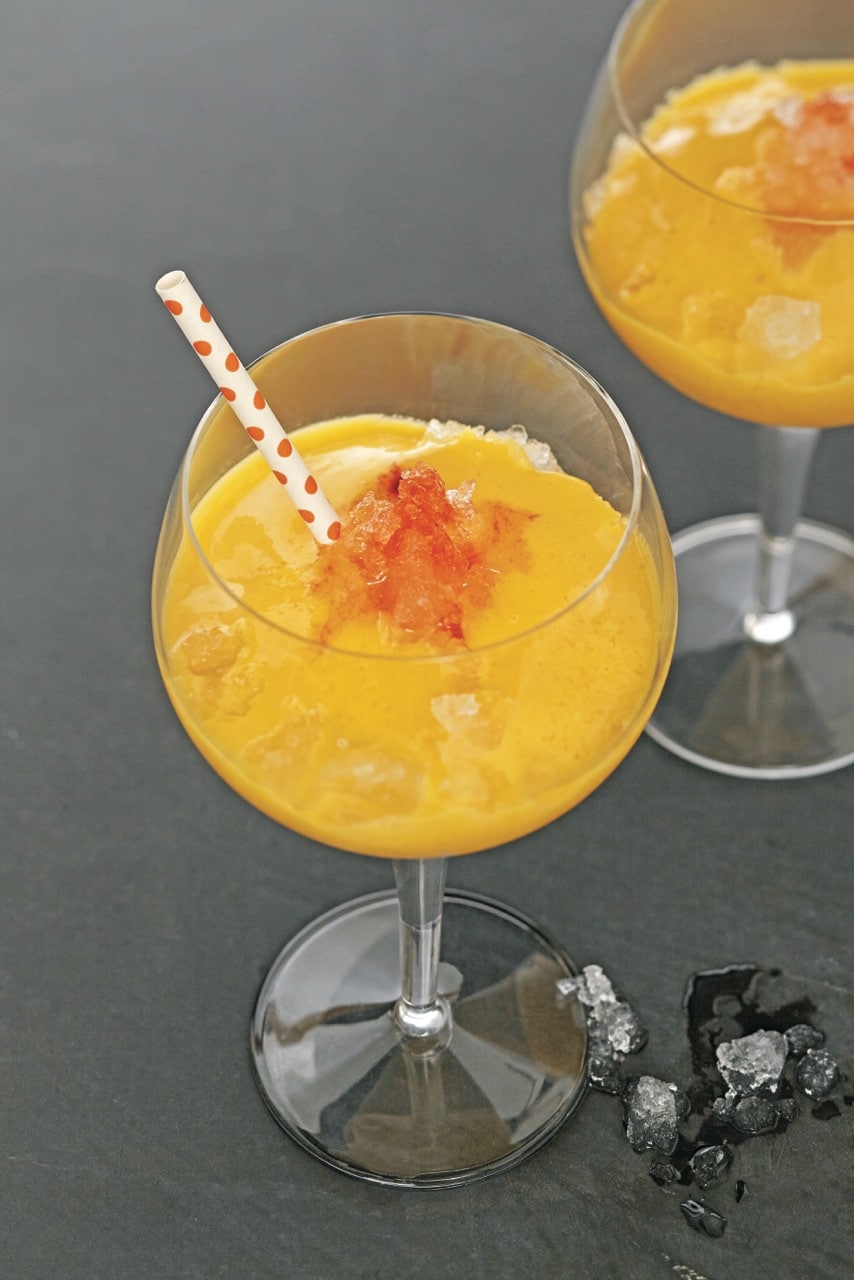 1 1/2 ounces tequila
1 1/2 ounces grapefruit juice
1 ounce cinnamon syrup
1/4 ounce turmeric tea*
Club soda water, to top
Garnish: grapefruit twist
Create
Add all ingredients into a shaker with ice and shake until well-chilled

Strain into a highball glass over fresh ice.

Top with the soda water.

Garnish with a grapefruit twist
*Turmeric tea: Add 1 teaspoon ground turmeric powder and 2 cups water to a medium pan, and bring to a boil over medium-high heat. Reduce heat and simmer for 10 minutes, then strain.
RELATED: How To Be Discreet When Using Weed
The Greyhound
1 1/2

ounces

vodka

or

gin

Grapefruit juice

, freshly squeezed, to top

Garnish:

lime wheel
Create
Fill a rocks glass with ice, then add the vodka or gin and the grapefruit juice and stir gently.

Garnish with a lime.
1 1/4

ounces

bourbon (or

rye

)

1

ounce

Campari

1

ounce

sweet vermouth

Garnish:

orange twist
Hope you enjoy these best Sunday cocktails and have a great rest of the weekend.
Why You Get The Drunchies After Drinking
After a night of drinking, Taco Bell, pizza or whatever is leftover in the fridge looks amazing and finds it way into your belly. Late night eating post partying ,whether it is  from fast fridge or from your own kitchen, seems so good.  But why do you get the Drunkies after drinking?Marijuana has the myth for inciting munchies, but alcohol is just as common, if not more so.
The Fresh Toast – Post partying, Taco Bell sounds so good – here is why ou the drunchies after drinking
Like the munchies you get after smoking weed, the drunchies are characterized by a craving for calorie dense foods, like pizza, tacos, nachos…things which sit on your bell.
Because obesity is a concern here in America, researchers from the University of Buffalo decided to study the effects of the drunchies on college weight gain, examining what they eat at night and the next morning when they're hungover.
"Given the obesity epidemic and the rates of alcohol consumption on college campuses, we need to be aware of not only the negative effect of alcohol consumption, but also the impact it has on what people are eating while they are drinking," said Jessica Kruger, clinical assistant professor of community health and health behavior in the University at Buffalo's School of Public Health and Health Professions.
Kruger is the lead author on a new study published in the Californian Journal of Health Promotion that examined 286  coeds to find out the relationship between their drinking and consecutive eating habits.
"All alcohol drinkers were more likely to eat something before they went to bed after drinking alcohol than in general before they go to bed," Kruger and her colleagues wrote.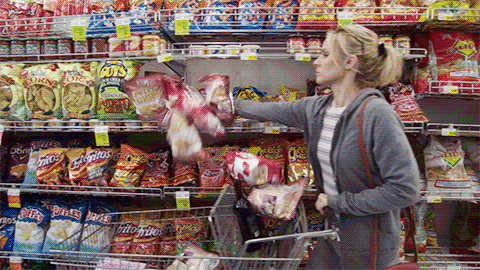 Predictably, they were drawn to junk food over healthier options. Also, in addition to healthy food choices, they skipped drinking water or other non-alcohol beverages before bed, which lead to even greater dehydration.
As for the next morning, according to the University of Buffalo, the students were less likely to skip meals after a night of drinking compared to a typical morning.
So what exactly creates the drunchies in the first place? "It is believed that after drinking alcohol, the amount of blood glucose in the body can rise and fall which stimulates the brain to feel hungry," Kruger explains.
You've heard it before, kids. For every alcoholic beverage you drink, consume twice as much water. And try to eat a large healthy meal before you imbibe to help soak up the alcohol (yes, it actually works). Otherwise, you're going to find yourself in starvation mode with a killer hangover the next morning. Eating and hydrating may not ward off a hangover (and the munchies) completely, but it will certainly help.