Tulsa is one of two major cannabis hubs in Oklahoma that have fully embraced medical cannabis and its community of patients. Since medical legalization passed in 2020, medical cannabis entrepreneurs have been planting their roots in the 918. Today, over 200 medical dispensaries have set up shop throughout the metro area, making medical cannabis accessible for all patients in Tulsa.
If you're a new or current medical patient looking for a new dispensary, you might find yourself asking which dispensaries in Tulsa are worth going to. Where are the nicest budtenders? Which dispensary has the best deals and most potent strains? To help you with these questions and more, look no further than Leafly List. Leafly List uses dispensary reviews and our in-house dispensary experts to determine the best dispensaries in Tulsa and why they made the 2023 Leafly List.
Related
The best-rated weed dispensaries in Oklahoma for 2023
Highest-rated medical dispensaries in Tulsa
Tulsans value medical dispensaries with low prices, frequent weed deals, and friendly budtenders.
6733 E 11th St, Tulsa, OK — medical
4.9(145)
If there's one dispensary in Tulsa that truly stands out when it comes to quality, pricing, and customer experience, it's Bloomers. Their dedication to offering competitive prices without compromising on the quality is genuinely a boon, especially for those on a tight budget. The pristine environment and the sincere warmth of the staff make every visit a pleasant experience. Bloomers prioritizes people over profit, and for that, they've earned the respect and trust of their community. If you're in Tulsa and seeking quality cannabis without breaking the bank, Bloomers should be at the top of your list.
6610 S Peoria Ave Suite D, Tulsa, OK — medical
4.8(99)
Jeni Jane's is a beacon of quality and genuine care in Tulsa's medical community. With unbeatable deals and a commitment to premium quality, Jeni Jane's shines brightly, setting the gold standard for others to follow. The team at Jeni Jane's embodies excellence in every interaction. Their unique blend of stellar interpersonal skills and unmatched customer service ensures every patient feels seen, heard, and valued. They possess a deep knowledge of their cannabis products, guiding customers with insights and tailored recommendations. The experience at Jeni Jane's is holistic, and the prices strike the perfect balance between affordability and quality ensuring that customers receive the best value for their money. For anyone seeking a dispensary in Tulsa that feels like home, with a team that treats you like family, Jeni Jane's is the go-to spot.
6546 E 31st St , Tulsa, OK — medical
4.8(50)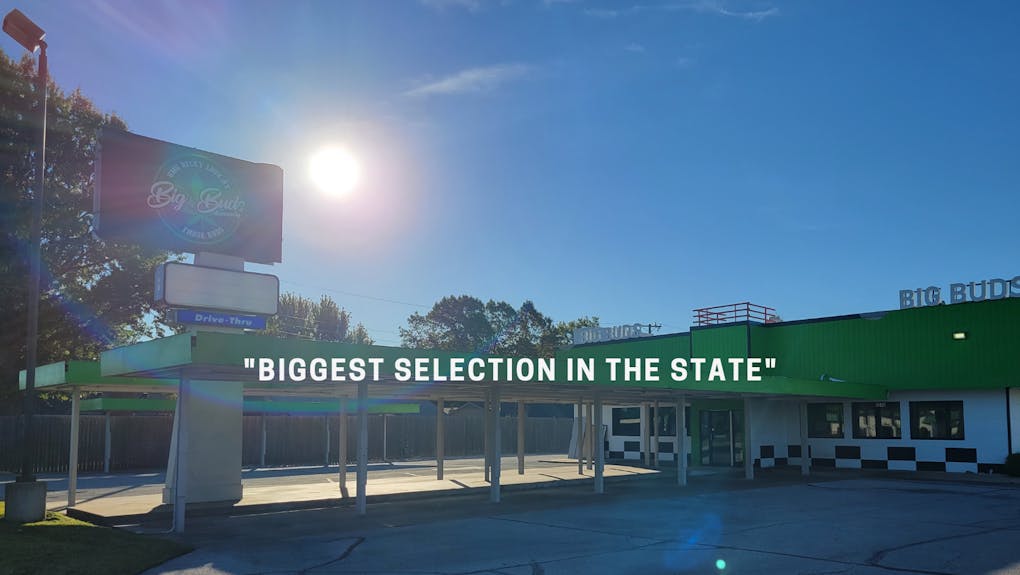 Big Buds' reputation for having competitively low prices without compromising quality is a testament to their commitment to the Tulsa community. The high-grade medicine available here is top-tier and affordable, proving that premium doesn't always have to come with a hefty price tag. When it comes to variety, gone are the days of limited choices; this dispensary ensures its shelves are always brimming with options to cater to every palate and preference. Another notable feature of Big Buds is its round-the-clock operations catering to all schedules, ensuring that quality medical cannabis is always accessible. For those seeking the best in both product and service, Big Buds is the dispensary for you.
1711 E Skelly Dr, Tulsa, OK — medical
5(20)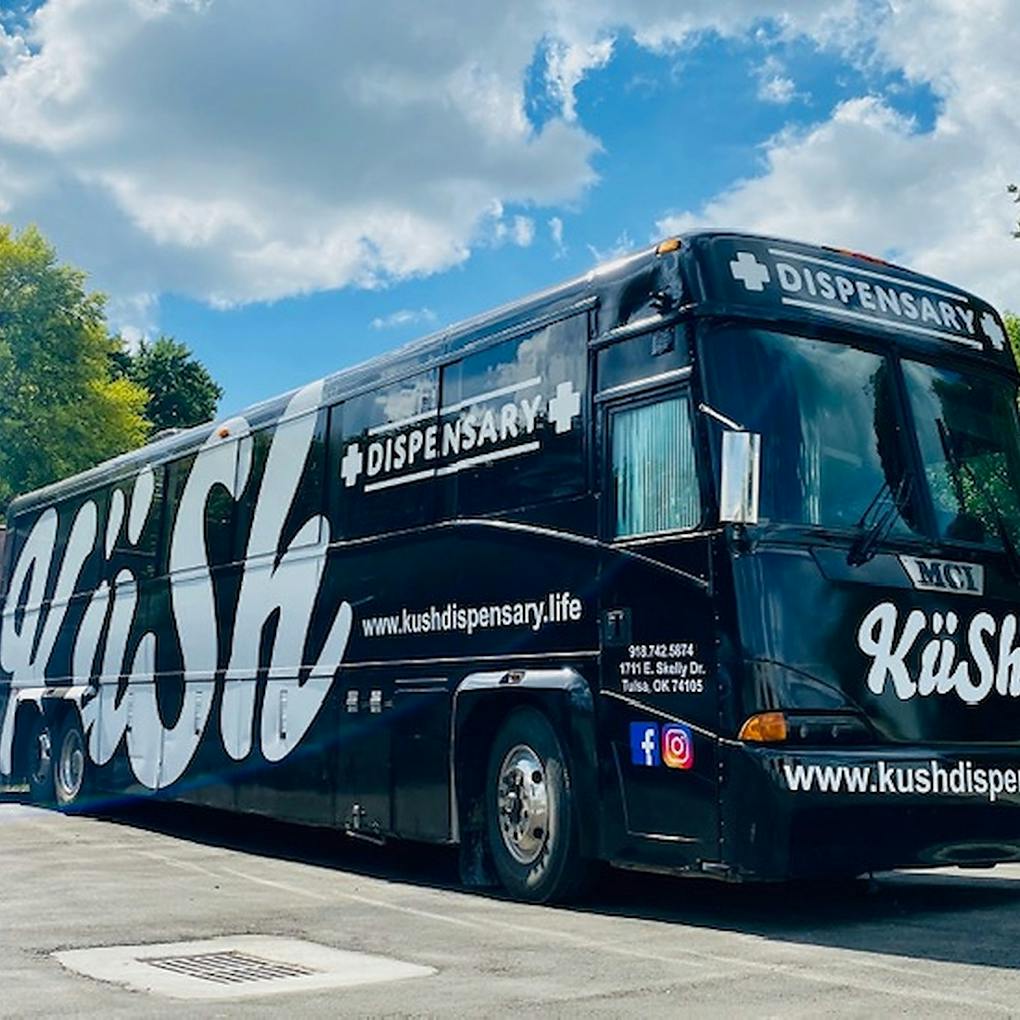 Imagine the joy of wandering into a dispensary and being greeted by a welcoming staff and the joyful sights and sounds of a dog park. If this sounds like the experience you want, Kush Dispensary is where you need to be. The dedicated team at Kush knows its products inside out and values the importance of personal connections. For them, each patron is not just a transaction but an individual with preferences, questions, and needs. Returning patrons at Kush Dispensary are greeted warmly, with staff members often recalling preferences, names, and even having recommendations ready. It's this kind of dedicated attention that turns casual visitors into loyalists. Kush is the ultimate choice if you're looking for a dispensary that prioritizes both product quality and heartfelt connections.
302 South Frankfort Avenue suite a, Tulsa, OK — medical
4.8(26)
The buzz around town is clear. Kind Love is not just a dispensary; it's a Tulsa favorite. Their reputation as a trusted source for top-quality cannabis and outstanding service is well-earned and widely recognized. Stepping into Kind Love is a refreshing experience with a meticulously maintained environment that exudes a sense of warmth and openness. Whether you visit Kind Love once or a hundred times, their commitment to excellence and consistency remains constant, ensuring you get the same level of service, product quality, and overall satisfaction with every visit. Whether you're searching for tailored recommendations or simply a friendly chat about all things cannabis, you'll find it all at Kind Love.
7141 S. Mingo Road, Tulsa, OK — medical
4.7(365)
New to Tulsa's burgeoning cannabis scene? Chances are that Mango Cannabis might be your next favorite pit stop. The moment you step inside the store, you're greeted by an ambiance: part modern art gallery, part Zen garden, with an inviting lobby, sophisticated product displays, and an air and refined aesthetic. For many, Mango Cannabis becomes a regular spot in no time. Whether you're a novice seeking advice or a regular eager for the consistently warm welcome, Mango Cannabis always delivers. Many look forward to their next visit, eager to restock and reconnect with the exceptional team. Whether you're a cannabis rookie looking to dip your toes or a seasoned enthusiast searching for a new dispensary, Mango Cannabis invites all with open arms and top-tier stock.
9954 E 21st St, Tulsa, OK — medical
4.3(105)
A trusted haven for cannabis enthusiasts in Tulsa, OHG Dispensary rises to the top with its large selection of medical offerings. From the most budget-friendly greens to the crème de la crème of strains, OHG Dispensary is not to be overlooked. One of the most notable offerings here is their loyalty program, boasting a whopping 15% cash back with every purchase. On top of offering great deals that won't break the bank, the staff is always ready to share their rich knowledge of the botanical wonders they offer. The environment at OHG mirrors its offerings – safe, pristine, and top-notch. And if you're seeking variety, look no further; their shelves are a cornucopia of cannabis products. A trip to OHG isn't just about purchase. It's a gratifying experience.
6616 S Memorial Dr , Tulsa, OK — medical
5(30)
Imagine drifting to a sun-drenched island in the middle of Tulsa where knowledge meets kindness, and you're on the shores of Jombo's Island Style Dispensary. Stepping through their doors feels less like a transaction and more like an enlightening experience. The owners, serving as your trusted guides and navigators, blend expertise with empathy, ensuring patrons receive precisely what their health dictates. Their commitment to excellence runs deep; if an answer eludes them, they won't rest until they find it for you. Venturing further into this island paradise, Jombo's offers individual rooms – a bonus for those whose anxiety can spike in crowded spaces. Their staff's consistent warmth and attentiveness, coupled with unbeatable deals and superior products, have made this a favorite dispensary for many Tulsans. In a sea of options, it's truly worth the voyage to experience Jombo's Island Dispensary.
8054 S Yale Ave, Tulsa, OK — medical
5(42)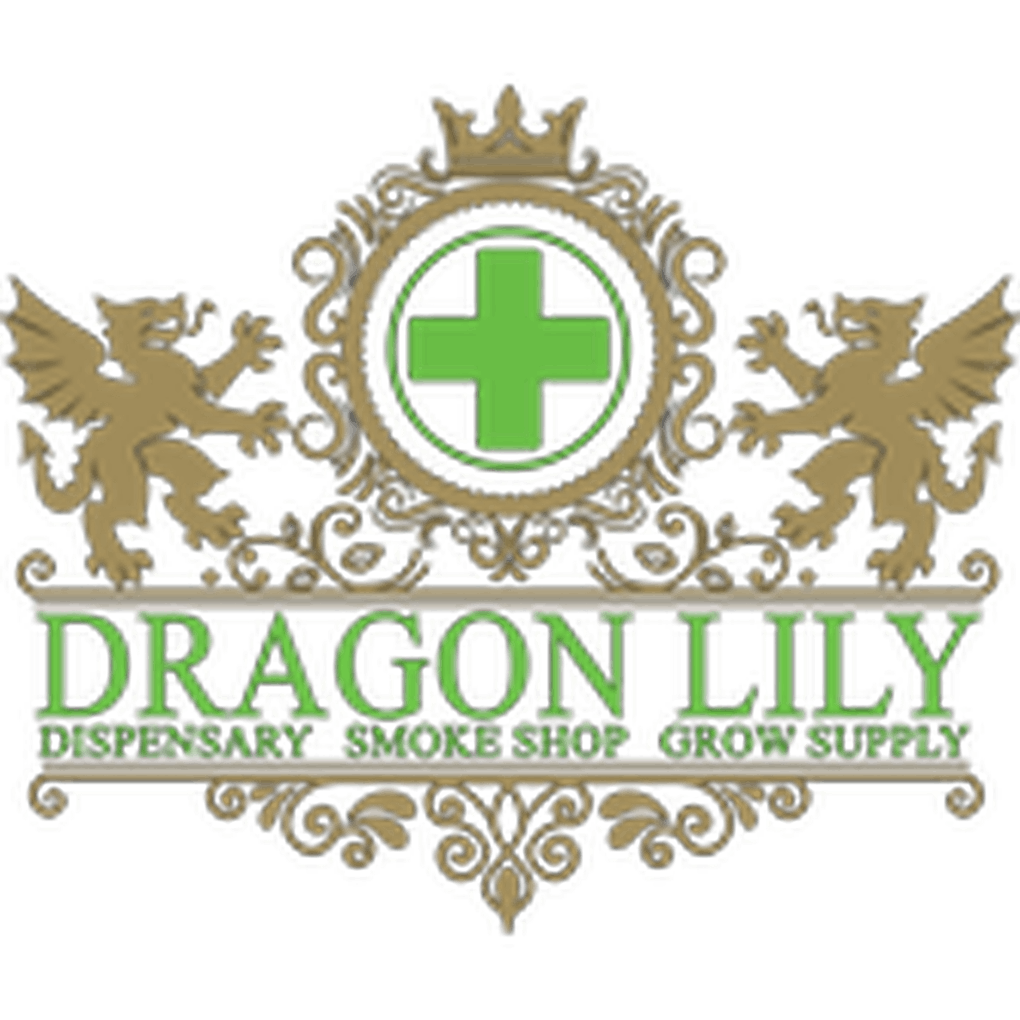 Dragon Lily Dispensary effortlessly fuses professionalism with a touch of homeliness. With each visit, you're met with a blend of warmth and expertise, making it easy to see why it's become a top dispensary in Tulsa. Their bud tenders are not just well-versed in cannabis, they're empathetic listeners, always ready to find that perfect strain or product just for you. Never will a question feel too trivial, and every recommendation is crafted with your well-being in mind. Whether you're turning to their products for therapeutic reasons or are just curious, this dispensary ensures your experience remains judgment-free. Their immaculate space boasts an extensive range of products, promising something for everyone, from the connoisseur to the newbie. It's no surprise that many Tulsans have claimed Dragon Lily as their go-to spot.
7919 NEW SAPULPA ROAD, TULSA, OK — medical
4.8(16)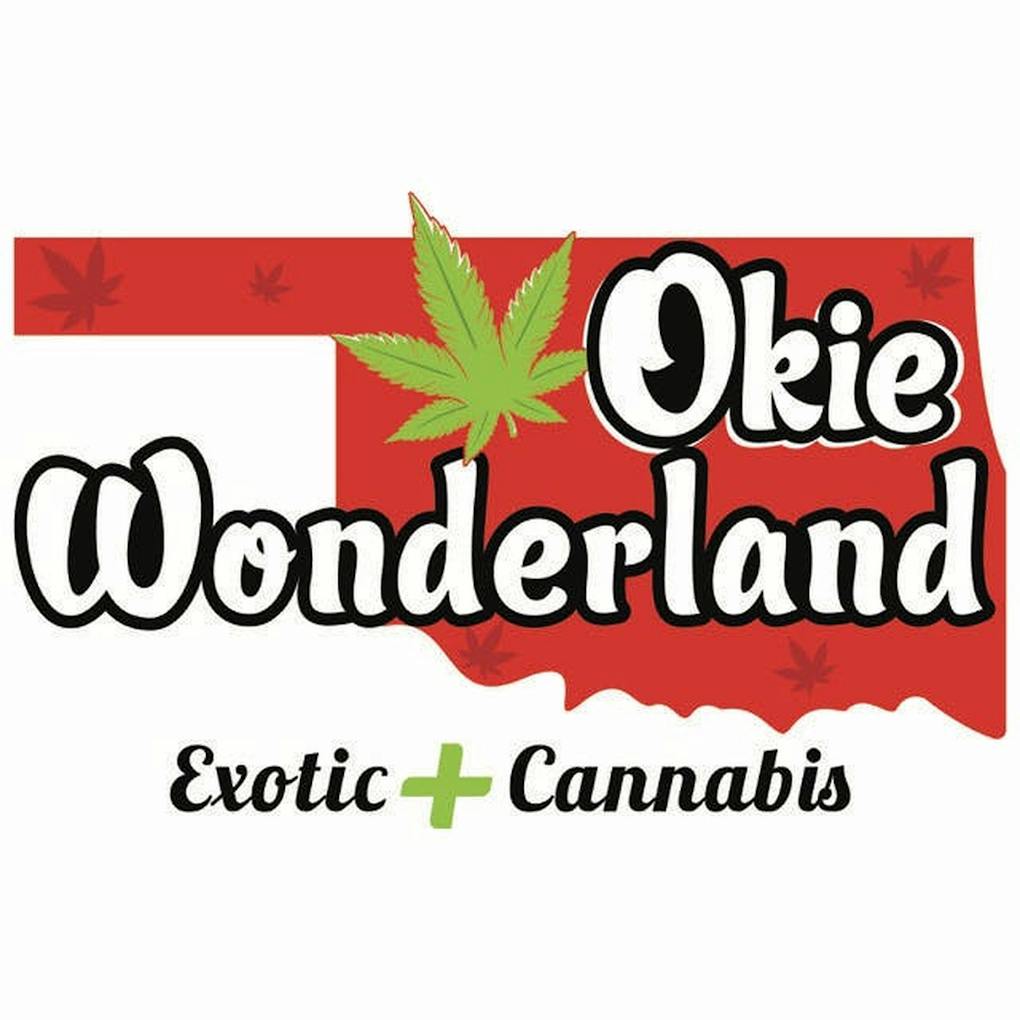 Okie Wonderland emerges as a spot where every patron, be it a first-timer or a regular, is treated with the same unwavering attention and care. Even during their busiest hours, the dedication to ensuring every question is addressed and every need is met remains a top priority. It's a testament to their commitment to changing the buying experience from a simple transaction to an enlightening journey. One notable feature of Okie Wonderland is its ability to stock a diverse range of brands and products. Should you have any doubts, a simple phone call is all it takes for the bud tenders to check and ensure your desired product is in stock, saving you the potential hassle of an unfruitful trip. When it comes to affordability paired with quality, Okie Wonderland hits the bullseye. Their deals are not only enticing but are reflective of their commitment to ensuring premium cannabis experiences remain accessible to all.
Related
Oklahoma marijuana laws
Selection criteria for Leafly List Tulsa
To calculate the highest-rated dispensaries in Tulsa, our Leafly List team uses a methodology based on quantitative and qualitative review data of dispensaries listed on Leafly in Tulsa. This list also uses quality indicators, like customer reorder rates and deals availability (in markets where discounts are legal). Our teams are dedicated to showcasing a wide variety of highly-rated medical and recreational dispensaries.
Remember, if you don't see your favorite dispensary on the list, make sure you follow, rate, and review your favorite cannabis locations to let the world know where you find your favorite cannabis.